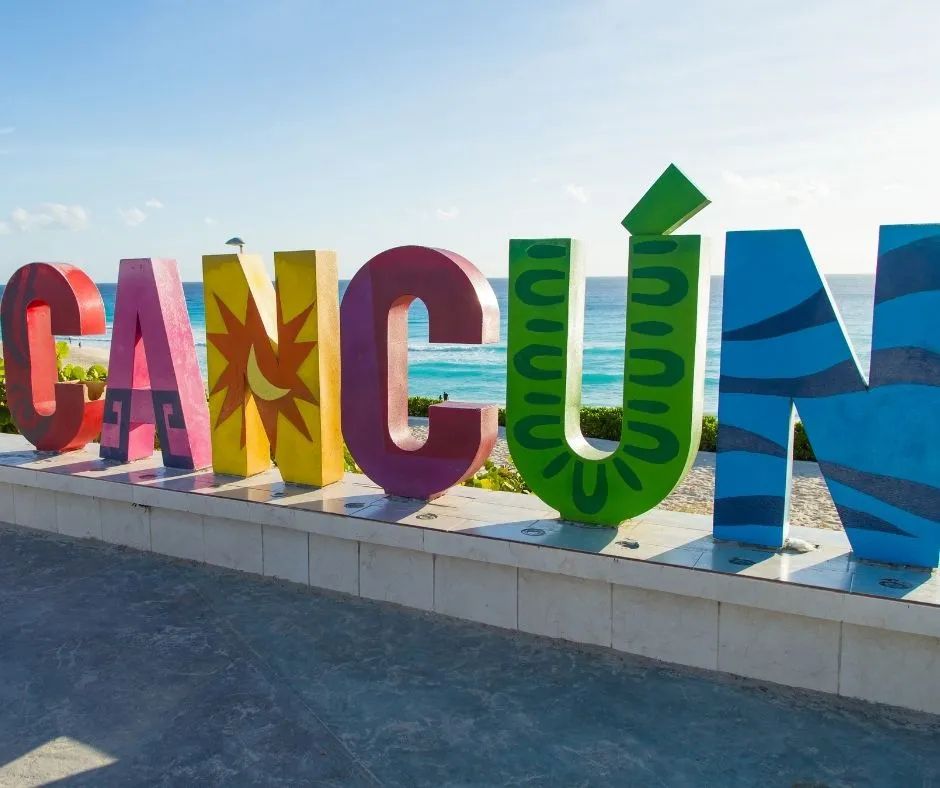 Cancun Airport Safety and Travel Hacks
Cancun Airport has a LOT of traffic going through it, especially during holidays. Here are a few tips for staying safe on entry and re-entry to your home country. There is paperwork they give you that if you don't keep it can involve hefty fines and land you in jail. Marijuana can be considered international drug trafficking and they have dogs. Best way to get a Rona test to get back into the USA, how to avoid long wait times in Cancun and MORE.
I visited in October 2021 for the first time and was SO grateful I had all of this tips in my back pocket before visiting. With all that is going on and the many changes in the world happening, make sure you check the local health department and requirements before visiting any country.
Quick Facts About Cancun Airport
Location: Caribbean coast of Mexico
Is Cancun airport safe? Yes, it has the same security as most border crossings around the world and the average time is no longer or shorter than most USA airport international hubs.
What language do they speak in Cancun? It is Mexico, so yes, expect most people to be speaking Spanish. Because it is such a tourist hot spot though, many people do speak English - just don't be a jerk if they don't.
What airports are near Cancun? There is the Cancun International Airport that services places like Atlanta, Boston, New York, and London. Then there is the Cozumel International Airport that services places like Dallas, Charlotte, Miami and Mexico City. Cancun airport is only about 13 miles (21km) from the city center, while the Cozumel airport is 62 miles from the city center of Cancun. Traffic can be a MAJOR pain in the arse, so plan your transport accordingly no matter which airport you are coming from.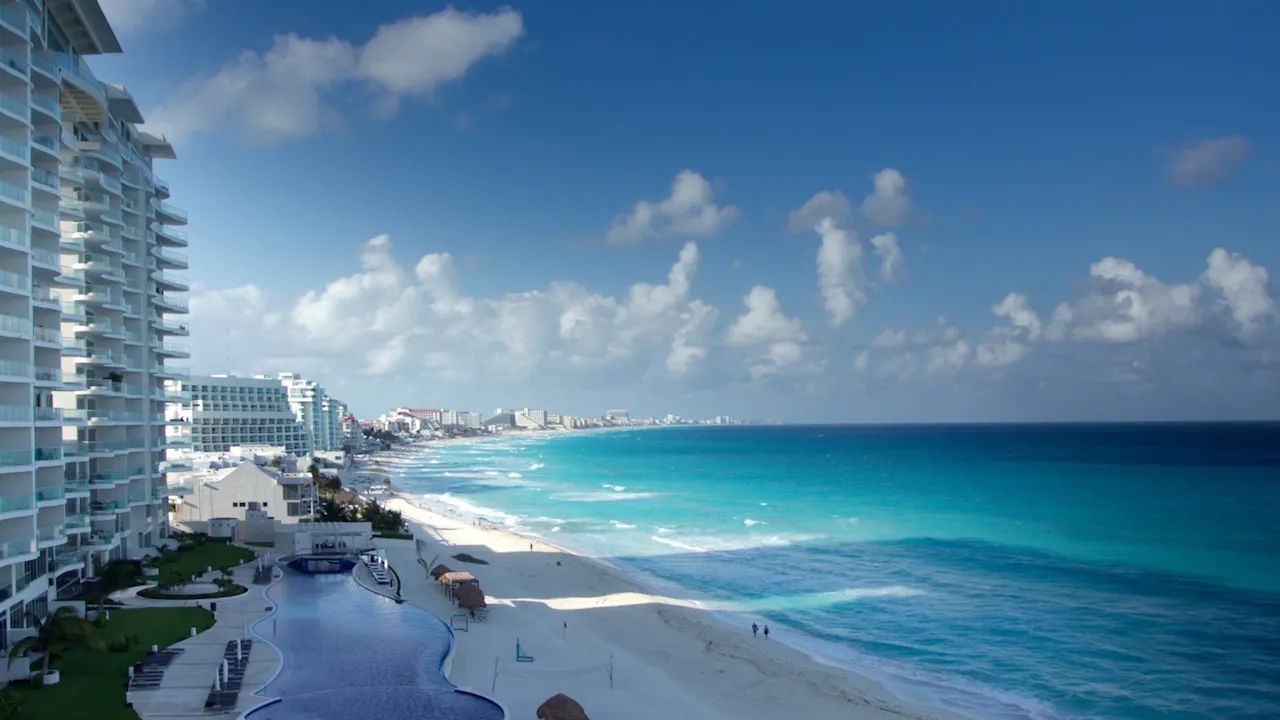 Is Cancun airport busy? This is Latin America's 3rd busiest airport, and Mexico's 2nd busiest airport....gives you an idea of the type of conditions to expect at peak hours of arrivals and departures.
Do they have drug dogs at the airport? Yes they do (I will get into more details about this in this article) but the do have dogs, and they SNIFF EVERYTHING! Like you can't pass by without them taking a whiff and they have a 'time out' section with lots of cops to have a nice long chat with people who do try to sneak stuff into or out of the country.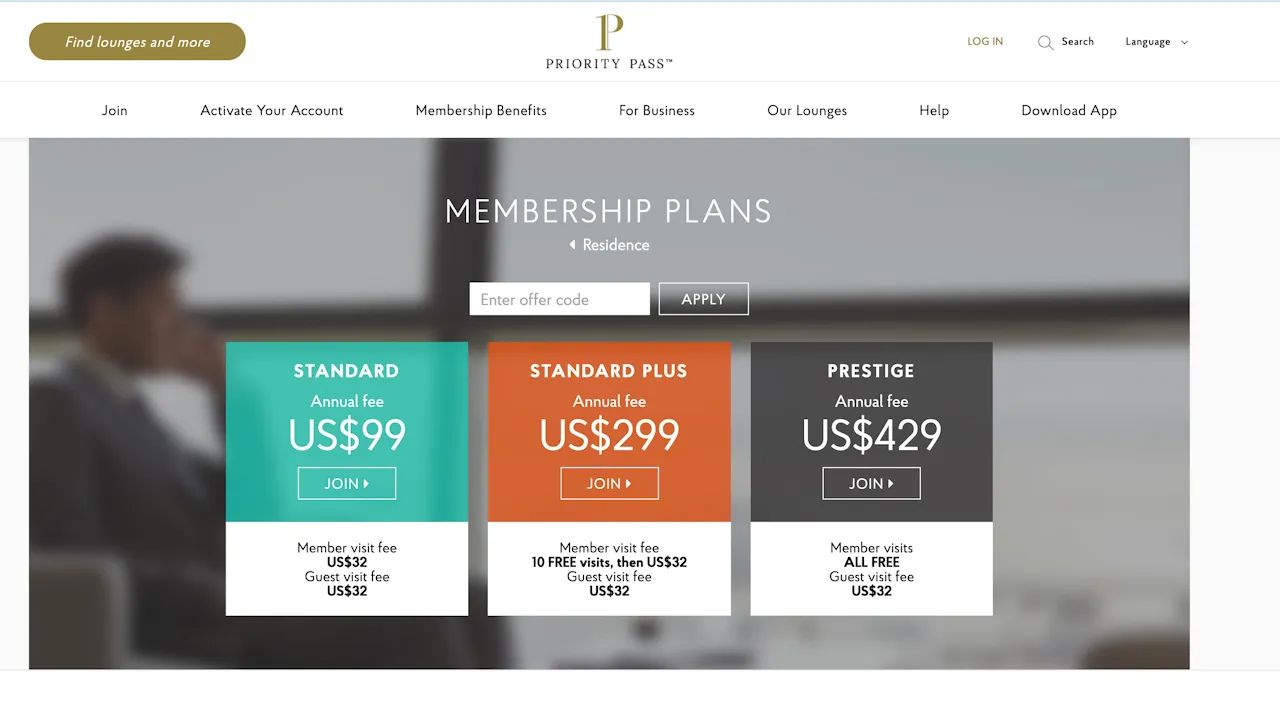 Cancun Airport Lounge Access - Long Wait Times
Due to Cancun being the second busiest airport in Mexico, you will often find long wait times and flight changes. Because of this, I highly suggest investing in something like Priority Pass. Now hear me out! This is NOT a credit card, this is a pass card that allows you to get into certain lounges around the world for treats, drinks, small bites and quiet workspaces. Airports are often stressful, and even more so when there are loads of people milling about and people anxiously running to their flights.
If you don't like credit cards, or even if you do and don't want to pay the fees in order to get access to the super fancy lounges, then this is the card for you! On my trip from Estonia back to the USA I was stranded in Amsterdam Airport for 24 hours with Baltic Airlines refusing to answer any of my calls for hotel vouchers. I ended up treating it like a challenge (stayed tuned on my Youtube channel for that) where learned just how valuable the pass was.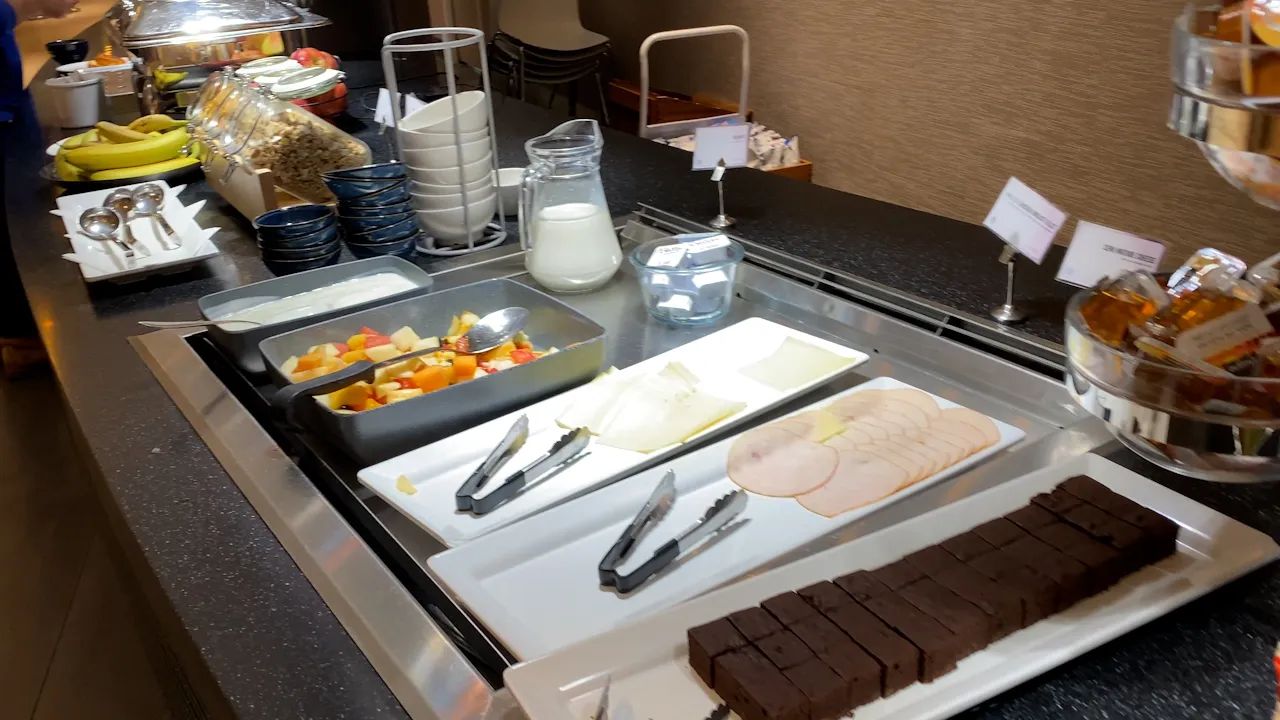 With the lovely Rona decreasing the amount of travel, it also comes with the territory of not as many options to get home....unfortunately. So after my flight was delayed for 4 hours in Estonia because of an all out Blizzard that shut the airport down - I missed every single flight home. So I used my Priority Pass in order to get access to the lounge area for the entire day to watch a movie on my computer and had lunch and dinner for free.
So with Cancun being a very busy airport like Amsterdam, I suggest having this in your arsenal as a backup plan for canceled, delayed, or rearranged flights. TIMES ARE DIFFERENT AND A BACKUP PLAN IS IMPERATIVE! The photos above show a small portion of some of the amenities and vibe of the lounge in Amsterdam.
There is a Priority Pass Lounge in Cancun airport and with how crowded it can sometimes get there, if you get stuck, you will definitely thank me later for suggesting this.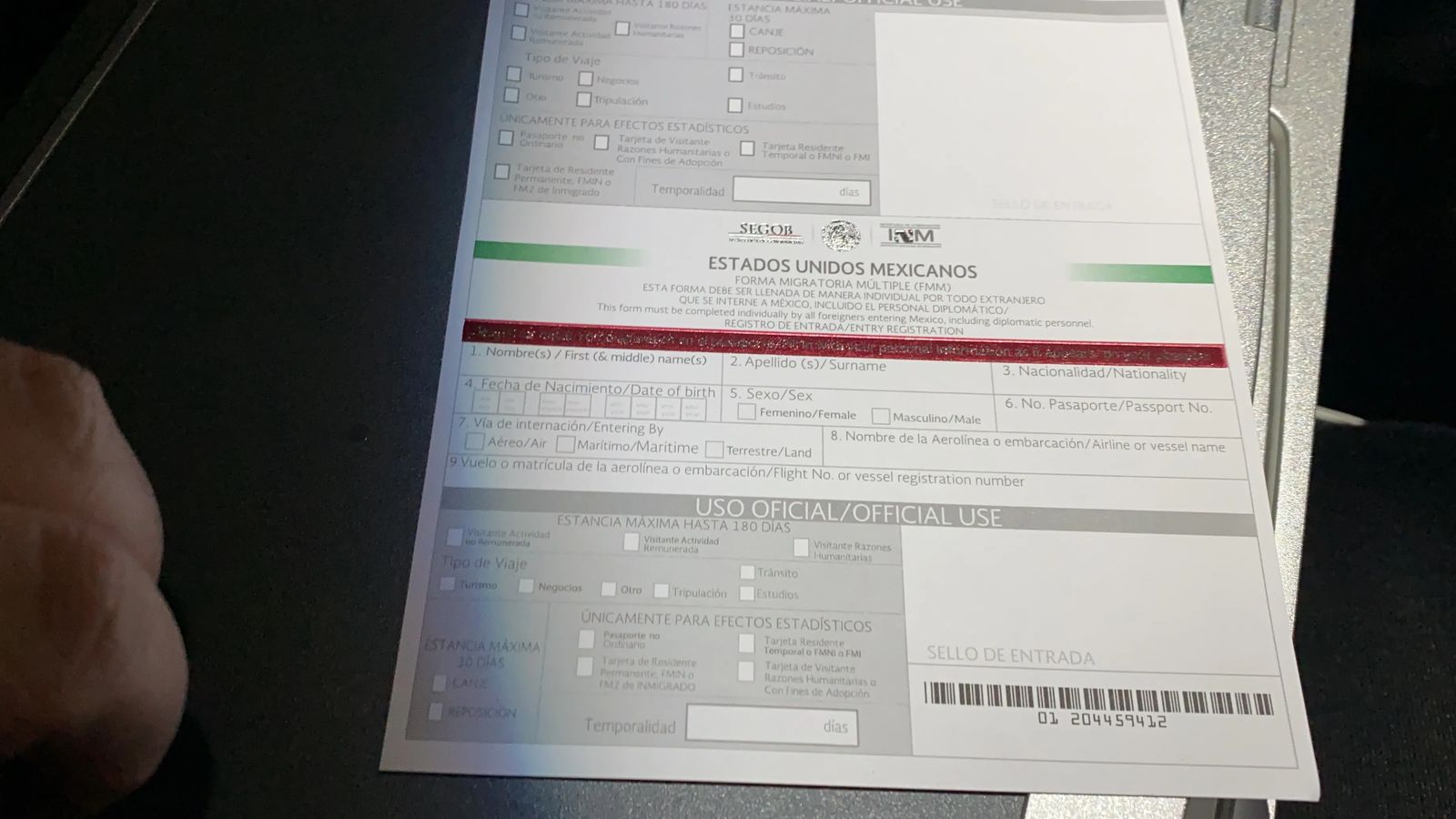 Vital Paperwork To Avoid Jail
So take note of this form above, it is given to you on the plane, you fill it out and KEEP THE BOTTOM PORTION!!! You have to keep this form with you and on you at all times. If you lose it, you can face massive fines anywhere from $50 to $250 dollars and can even face jail time.
Mexico is also cracking down on US citizens (call it a power play between countries) but you need to keep your passport with you if you are in or around the Cancun area. If you don't have it on you, it can also result in jail time and massive fines.
So consider yourself warned.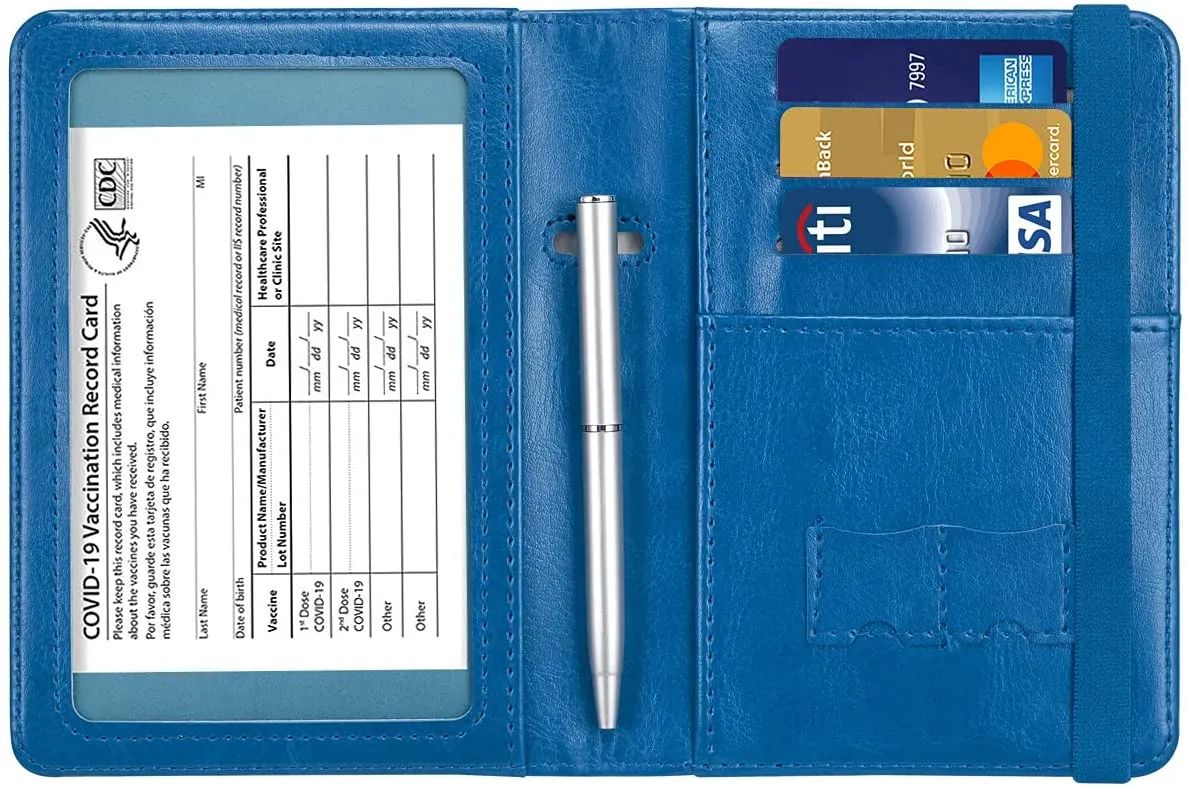 Stay Organized
STAY ORGANIZED, these are new times of travel and keeping all the appropriate forms, paperwork, COVID vaccine cards etc... need to stay together & can be hard to produce on short notice if you don't stay organized.
Xcaret hotel asked for my vaccine card and my passport when entering. I don't know if restaurants in Mexico ask for it, but at the park 99% of people also wear a mask. Mexico is pretty compliant with following health safety recommendations.
Each hotel, restaurant, or resort you visit will be different. Xcaret Hotel and Parks though has been awarded a 360 Safety Award for their health protocols though, so expect to stick out like a sore thumb if you choose not to wear a mask there.
One thing that I do to help with safety concerns of carrying your most important documents on you, is to take a photo of your documents and keep it in your Google Drive, or DropBox. Make sure you can access these offline if you do not have access to internet. Otherwise you can keep a paper copy of your important documents with you and keep your hard copies in a safe at the hotel.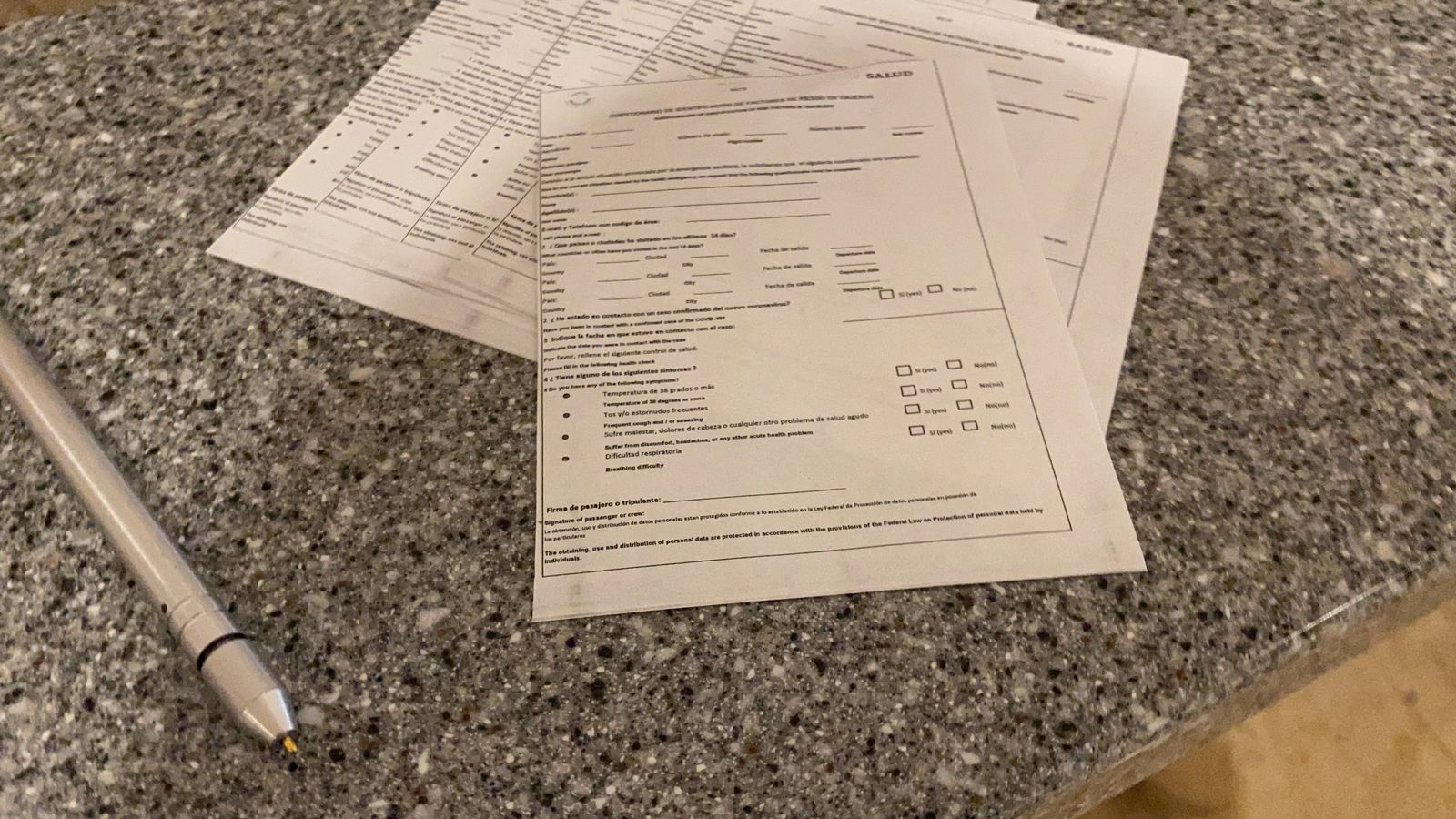 Pre-Flight Paperwork For Re-Entry
No matter what country you are going to or flying from, it will involve an attestation form. I have traveled to five different countries since the Rona hit, and this is true across the board. Fill out the form, keep it handy, and try to fill out all your forms for your flight or the country before hand.
Some countries require attestation forms to be filled out within 24 hours, some within 48 hours. When you are traveling back to the USA from Cancun you will need your customs form (mentioned above), your Rona test within 24 hours (as of Jan 2022), attestation form, and your passport (DOUBLE CHECK THE EXPIRATION DATE).
You do have the ability to fill out many of the forms online, some have a QR code you need the agent to scan before boarding. READ THE FINE PRINT FOLKS! When it comes to flying now it takes time to read through all the fine print. You can also fill out forms online but will likely require a laptop or Ipad in order to fill it out properly. You can then upload your Rona tests and attestation forms automatically and save time at your check-in.
I highly recommend getting a VPN (private network security) in order to keep your information safe when uploading documents over a public network typically at hotels or airports. The one I like to use is called Surfshark, it is a VPN that you can use across many different devices without an extra charge.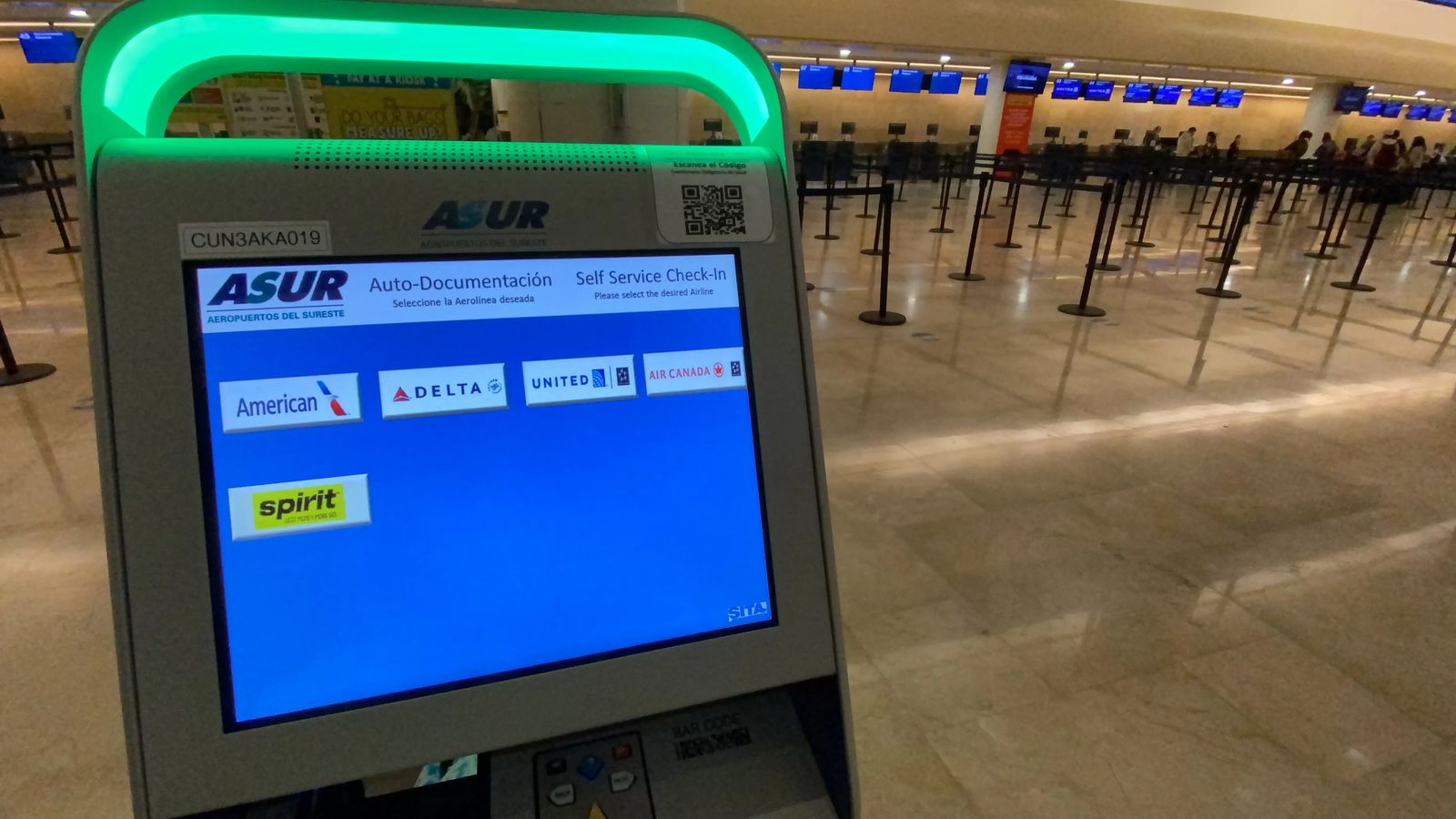 Best Times To Arrive and Leave
When I left Cancun, it was around 7:30 am, and getting there at 4:30 am this is what the airport lobby check-in area looked like. When flying back into the USA you have to check in with the ticket counter (where you dump your bags), then they make sure you have all your forms, then you can dump your bags if needed and they give you the boarding pass.
EVEN arriving that early, and two agents at the ticket counter, it took me an hour to get through the line so ARRIVE 3-4 HOURS EARLY! I can't tell you how many people I know that have missed their flights from Cancun because of the time it takes to check the paperwork and get through security.
So with many of the more popular flights being in the morning or in the afternoon I would suggest going as early in the morning as possible. Do the first flights! That way if you are delayed or a flight is cancelled then you will options for other flights.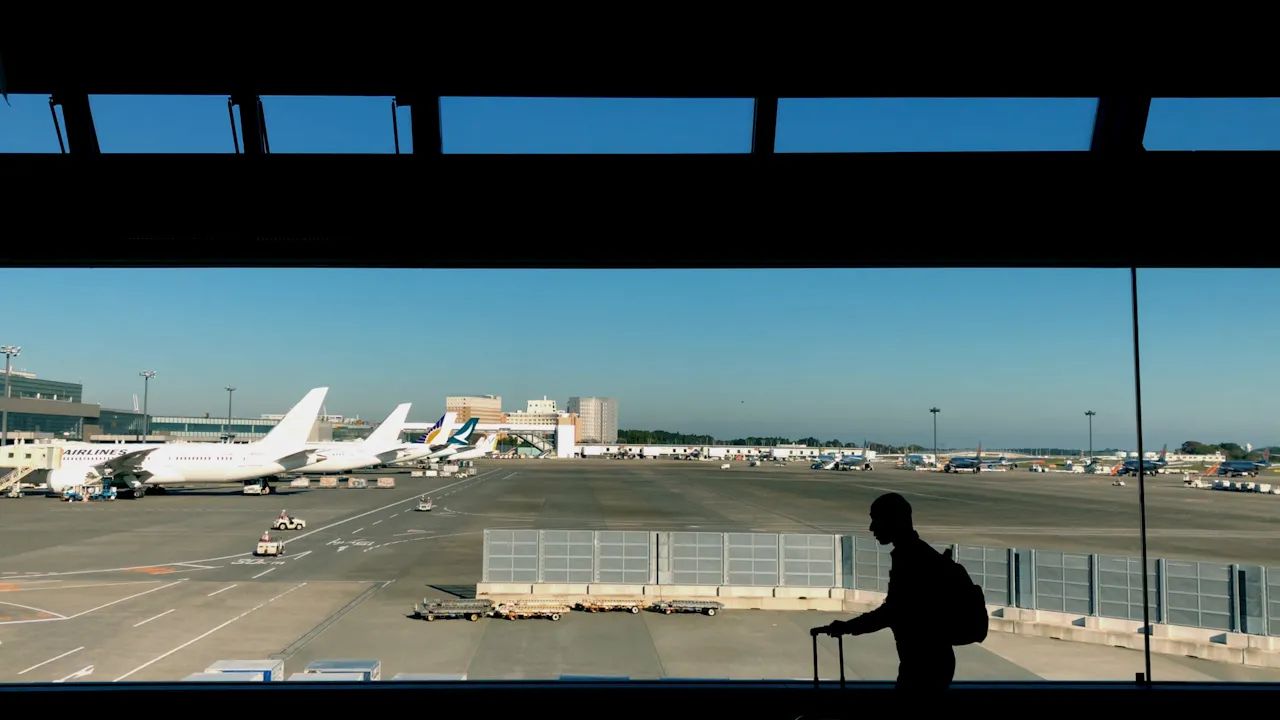 Avoid Layovers In Mexico City If Possible
I have not personally experienced in a layover in Mexico, but there are several people and in my research have seen people warn against having a layover in Mexico City airport. Mexico City is the busiest airport in Mexico, so naturally this would be an airport where lots of chaos happens.
If you have had a layover in Mexico City, let me know in the comments below your tips on survival in this airport.
Don't Bring Marijuana Through Customs
DO NOT BRING MARIJUANA INTO MEXICO! Yes, I KNOW that Marijuana is legal in parts of Mexico, HOWEVER, if you bring it across an international border this is considered international drug trafficking and you will have your items either confiscated or depending on the amount, end up in jail.
You cannot sneak things into or out of this airport y'all, people come to Cancun to party...so they have drug sniffing dogs, that you literally cannot pass without them getting a big ole' sniff of your luggage.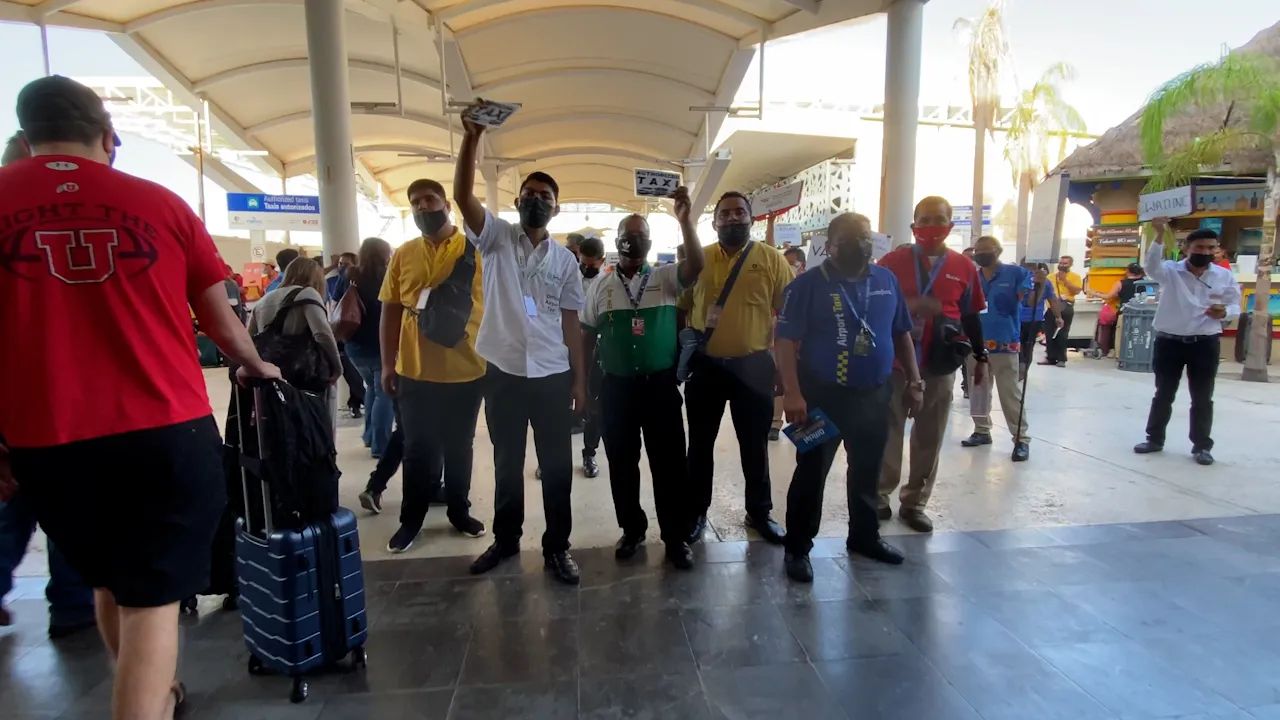 Airport Taxi Market Tips
I have seen complaints online about how 'aggressive' the taxi drivers are outside the airport. Honestly, it is MUCH less than what you would find in a Turkish Market, "Come here my friend, I have a special price for you!". If you have to feed your family by the amount of the passengers you serve in a day, then you would ALSO be yelling for the attention too.
All you need to do is say, 'No Gracias', they don't grab you, they don't follow you, they don't harass you. They ask questions, they yell for attention, and that is IT.
It can be overwhelming to know what to choose, who to choose, and if you are getting a good deal. I just suggest that you arrange for your airport transport to your accommodation prior to arrival - otherwise have fun negotiating......sometimes it is fun and part of the experience of visiting a different country.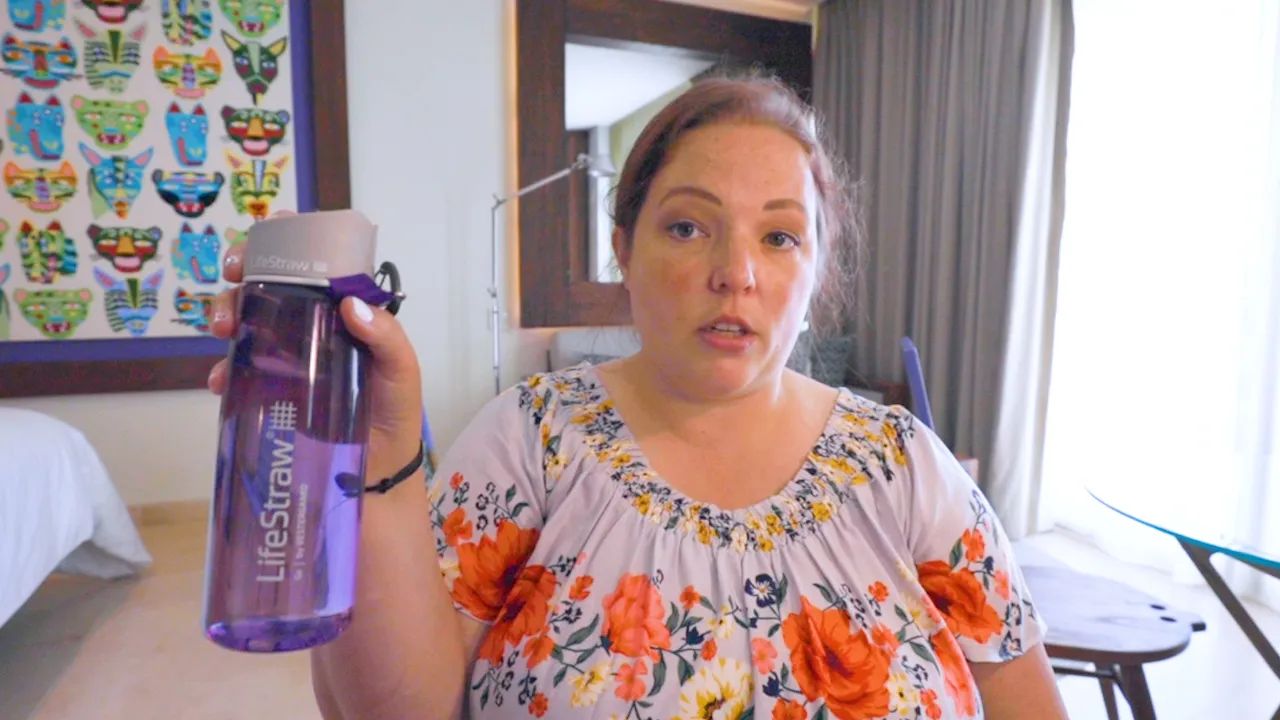 Drinking Water Safety
If you are from Mexico, lived in Mexico and have been exposed to Mexico often - then yes the water is safe to drink. Where I caution people (being a Physician Assistant in the States) is drinking water in any new place that you have not lived for long periods of time. No matter where you travel it is a good idea to filter water because you are inevitably exposed to new pathogens that your body isn't used to.
This (along with other factors) is how people end up with Montezuma's Revenge (the bad diarrhea that can really ruin a trip). A few things I do is use my Lifestraw water bottle while traveling, it has a clip you can attach to your backpack and filters through a straw that goes in the middle of the water bottle.
If you DO get diarrhea, there are a few things you can do. The first is called the BRAT diet, it stands for Bananas, Rice, Applesauce, and Toast. No matter what country you are in, you can find any of these items. So dig in and eat as much as possible til things slow down. If it is causing you dizziness because of dehydration, I would head to a hospital honestly. Avoid alcohol, and replace fluids if you do drink as much as possible. I personally always bring some Gatorade electrolyte packets with me for the 'just in case' moments because my gut is very prone to throwing fits.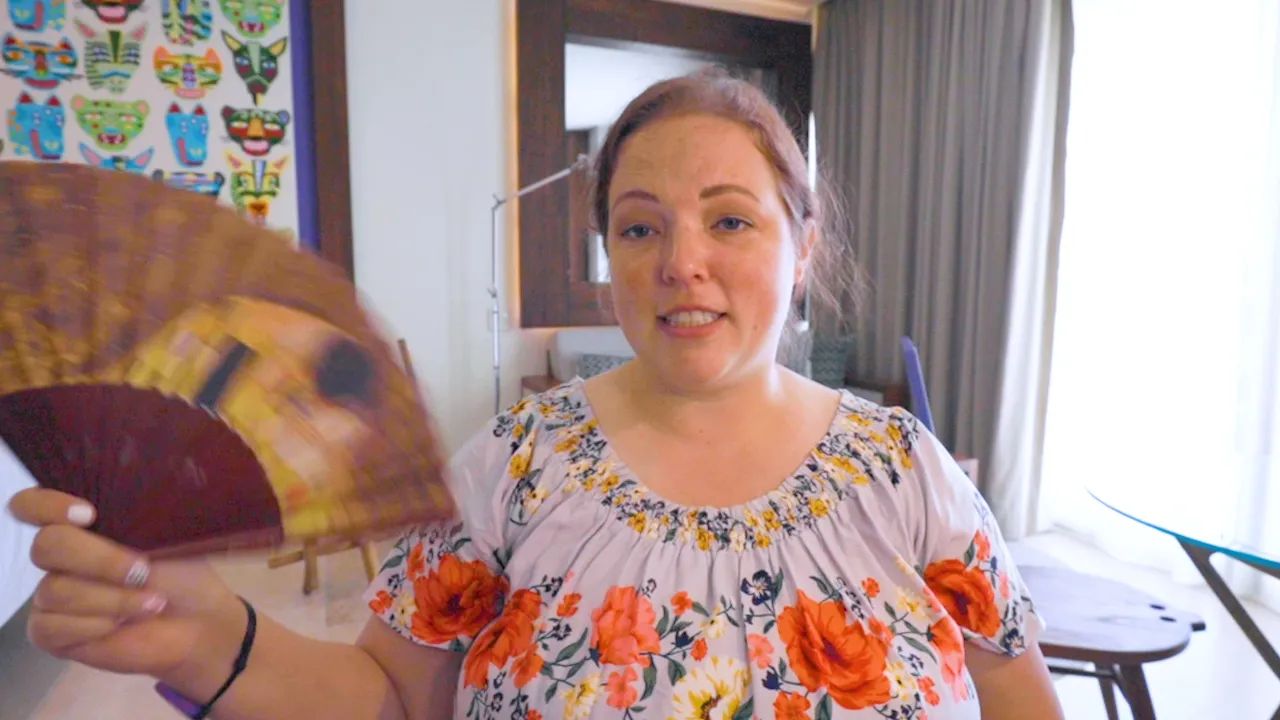 Hack For Heat When Wearing A Mask
I do not personally do well in humid environments, and when I'm wearing a mask I get even more overheated (BUT I STILL KEEP IT ON). My trick to staying cool in Mexico while wearing a mask is to bring a hand fan, if women in big hoop skirts and bonnets used it to to keep cool back in the day, then so can I! I don't care if you are male or female, have just a little bit of a breeze (even if self generated) is SUCH A GAME CHANGER!
If you consume alcohol while in Cancun (which pretty much includes everyone) it can make you feel even warmer. So bring the fan, the electrolytes, and a multivitamin. People end up in hospitals for over consuming alcohol all the time (having worked in Las Vegas for 4 years as a healthcare worker).
The reason they do is for dehydration, but then also because Magnesium levels are often depleted when consuming large quantities of alcohol which and cause heart arrhythmias. This doesn't mean to go out and consume large quantities of Magnesium, because that too can cause diarrhea, but taking electrolytes and a multivitamin every day is going to help.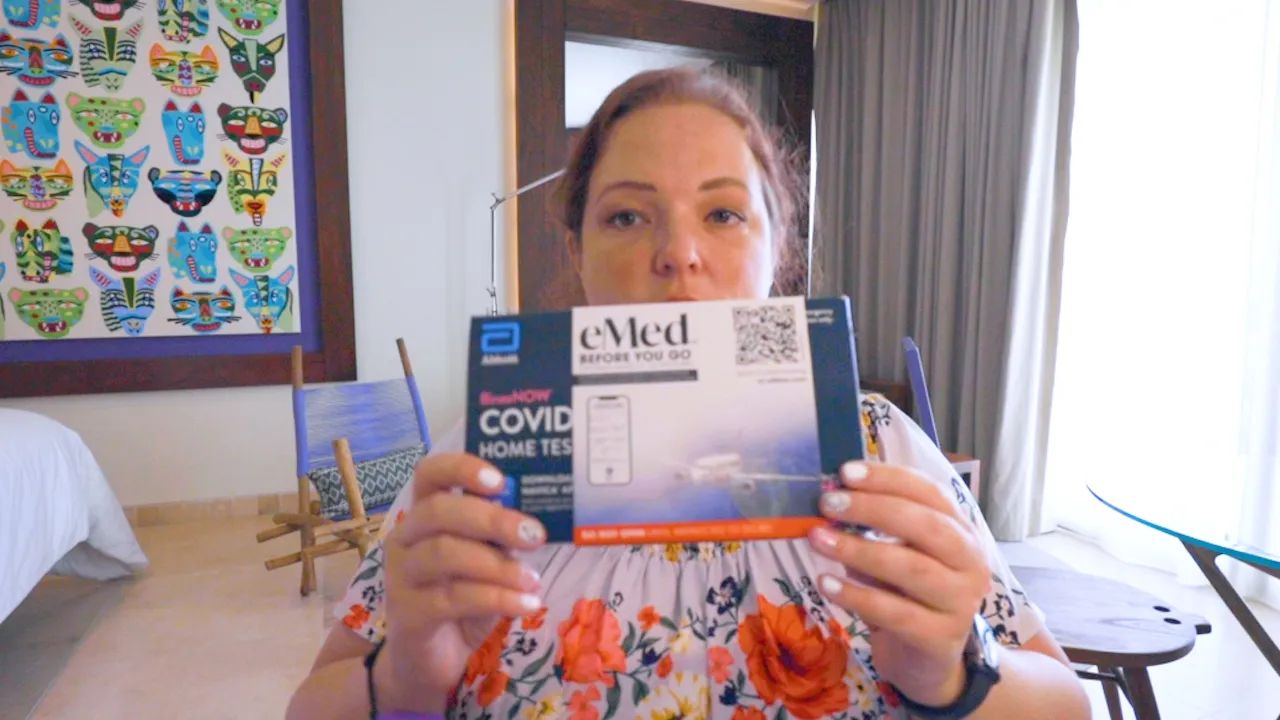 Getting A Rona Test
I stayed at Xcaret Hotel Arte, which offers Rona tests at the hotel and is included in the price. IF however, you miss the appointment, overplan your day, or your flight is delayed and you miss the 24 hour window - save yourself the trouble and have a backup test IN YOUR CARRY-ON.
There are lots of different tests that you can use that are FDA approved (if flying back into the USA), I use Bianx Emed Rona test. You use an app called the Navica App, it does need Wifi, but most airports & hotels have Wifi. They walk you through a test with a proctor, and then the results are emailed to you within 15 minutes. The whole process takes around 35 minutes using this method.
I always like a back-up plan because....need I say it again.....TRAVEL IS DIFFERENT NOW. Having the backup will save you anywhere from $30 to $250 USD depending on where you are in the world.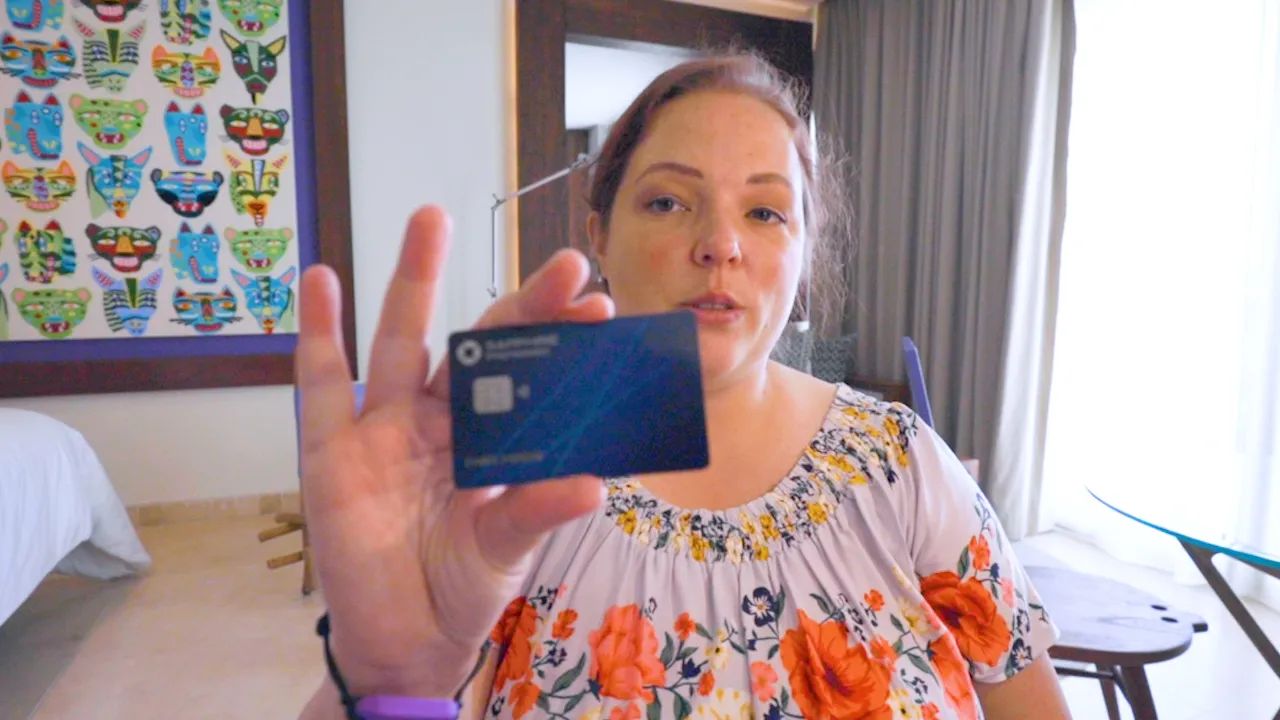 Backup Plan For If You Get Stuck
Like I said, travel is different now, and you have to plan for eventualities like getting stuck because you caught Rona. This is where travel insurance comes into play. I personally recommend Trawick (select the safe travels voyager), Cat70 is the gold star of Rona coverage (these are from a friend who works with insurance companies all the time). Make SURE whatever insurance you choose that it has Rona indemnity in the verbiage, otherwise you may not get the coverage you need.
Other travel friends of mine have used Goose Insurance that can help cover hotel costs, as well as Tinleg. Depending on your budget, length of trip, and activities will determine which one will be the absolute best choice.
MOST of the insurances that I have found though are all based on reimbursement, NOT for paying upfront costs. They also will require a PCR test from a physical doctor's office not from a proctored at home test in order to give you the reimbursement. There are lots of loopholes they can do with this, so make sure your paperwork is signed sealed and from proper authorities in order to get the full reimbursement offered.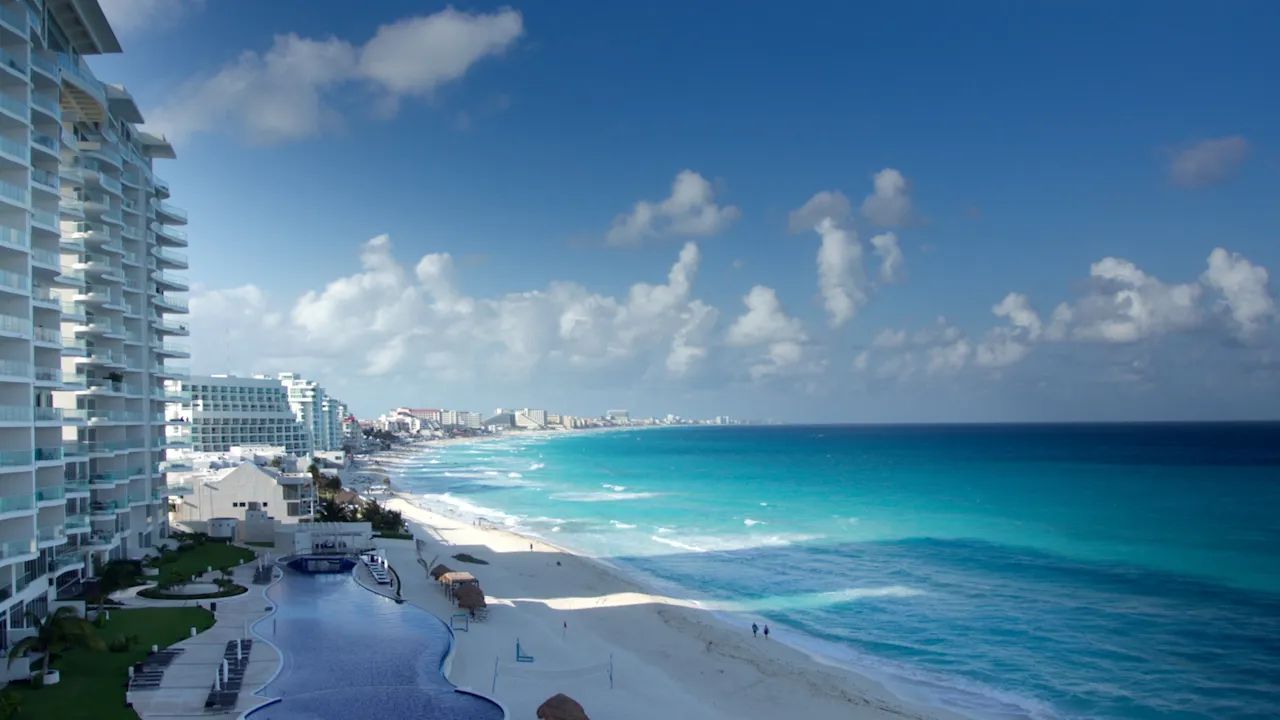 The Financial Backup Plan
This is where my second recommendation comes in, that you need to have a backup plan for finances. We all spend a lot on vacation, so having a backup plan for at least $2500 for hotel costs at wherever you are staying is going to be imperative. You may get charged for the extended room stay, room service three times a day, additional Rona tests and more.
I signed up for the Chase Sapphire Preferred Card because of the travel trip protection features it has. It also gives you points for travel and points you can use if you do get stuck at a hotel and don't have travel Rona insurance. I wouldn't recommend using points if you do get stuck because you won't get reimbursed for those by the travel insurance companies.
If your flight gets cancelled or delayed it also provides a $500 coverage for a night of a hotel, meals and toiletries. Keep the receipts and then you have 90 days to submit those for reimbursement to their processing department.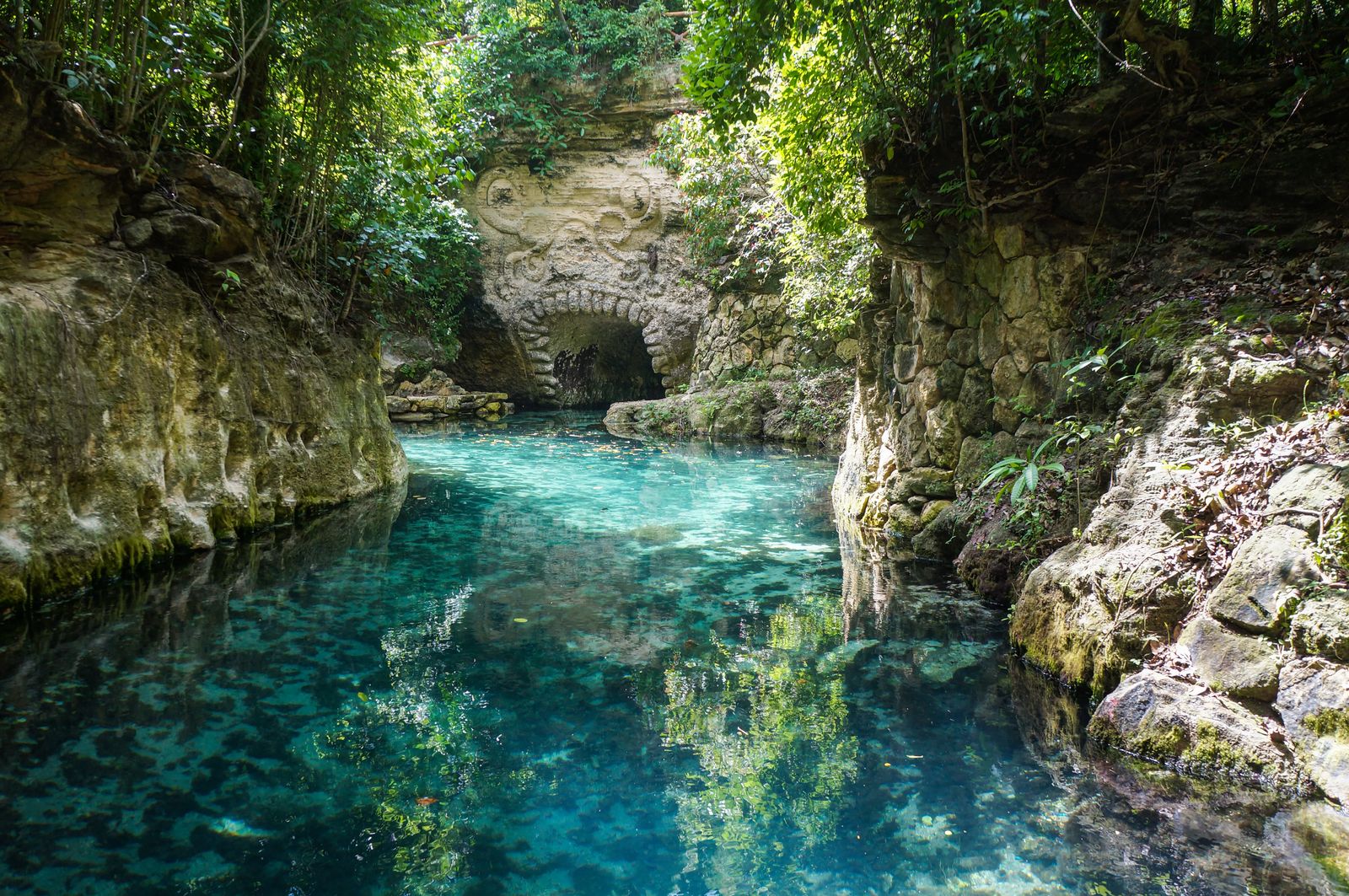 Takeaway for Cancun Safety & Travel Hacks
I think I have said this about 12 times in this article already, but travel is different now - it isn't worse or better, just different. If you prepare, plan and research properly you can definitely do it and still have loads of fun - EVEN WITH INTERRUPTIONS. Cancun is a great airport in my opinion, there are standard processes, I quickly got through customs coming into the country - and if you arrive at the airport early enough it provides a seamless departure.
If you have any other travel hack or suggestion to add you feel I missed, feel free to leave it down in the comments to help out the rest of the community.
Latest Articles On Culture Trekking