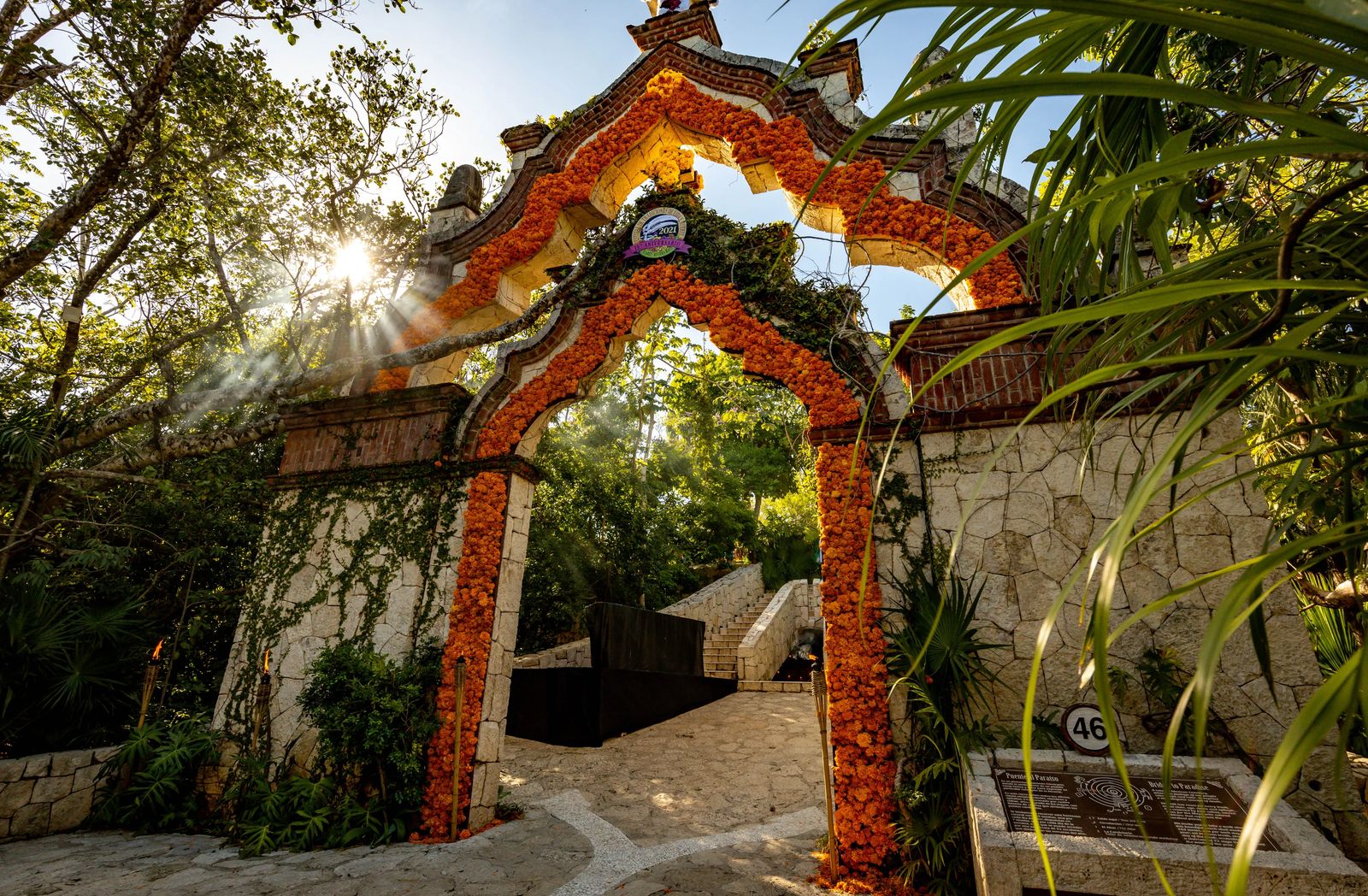 Celebrating Dia De Los Muertos at Xcaret Park
Did you know that Dia De Los Muertos has been celebrated for more than 3000 years? There are so many symbols involved in the Day of the Dead! I was blown away by and LOVED learning about while at Xcaret Park in Playa del Carmen Mexico. I also just learned that Dia De Los Muertos is a UNESCO heritage event! I feel like I'm pretty well-traveled, but WOW felt stupid I didn't realize they protect cultural festivals and events. Let me share what I learned at Xcaret Park at their 15th Annual Festival of Life and Death Traditions.
I would like to disclose I was brought down to Xcaret to do some media coverage for them, all opinions are genuine and my own of my time there.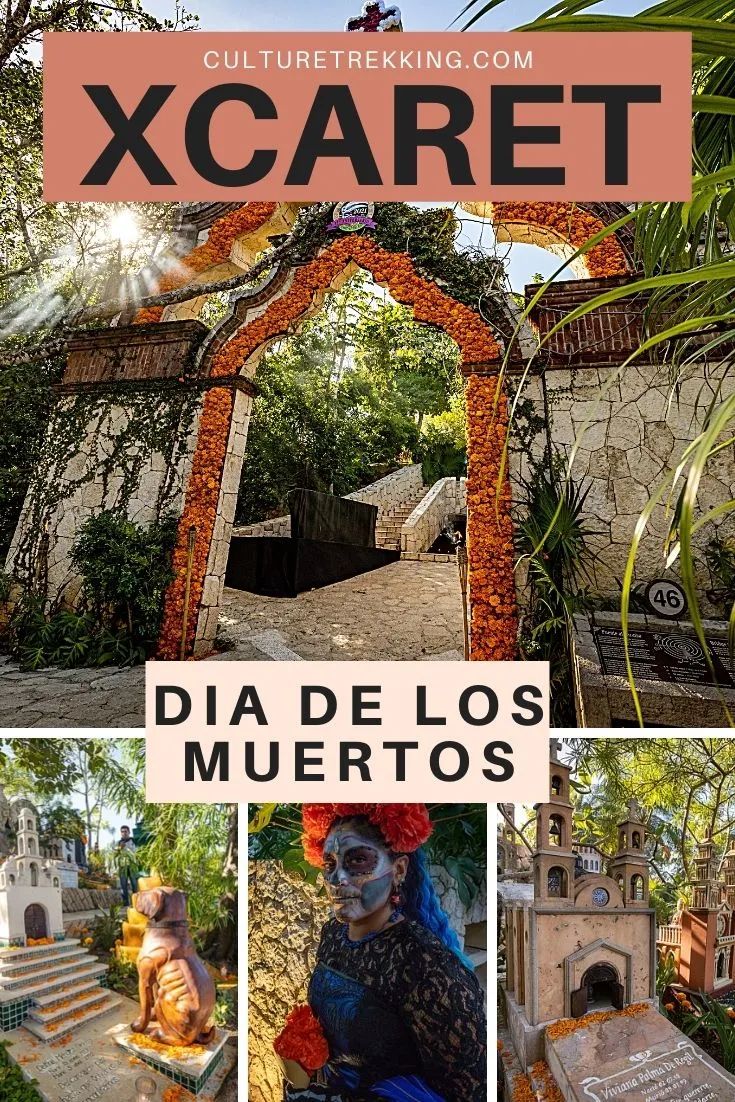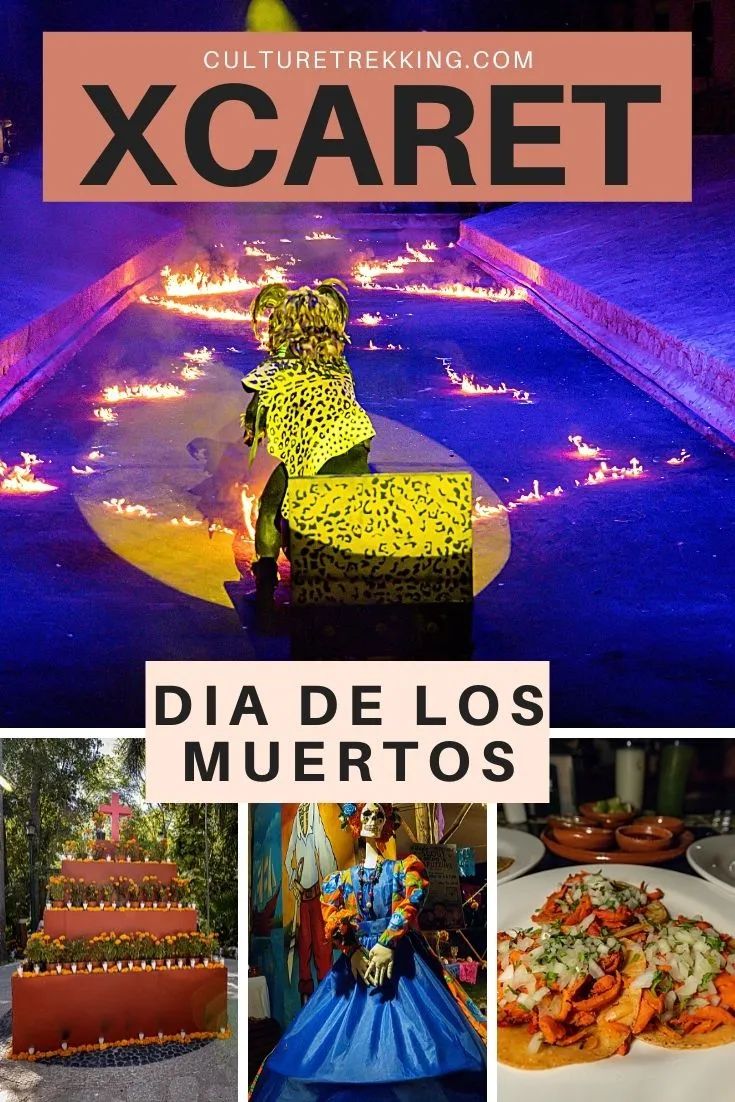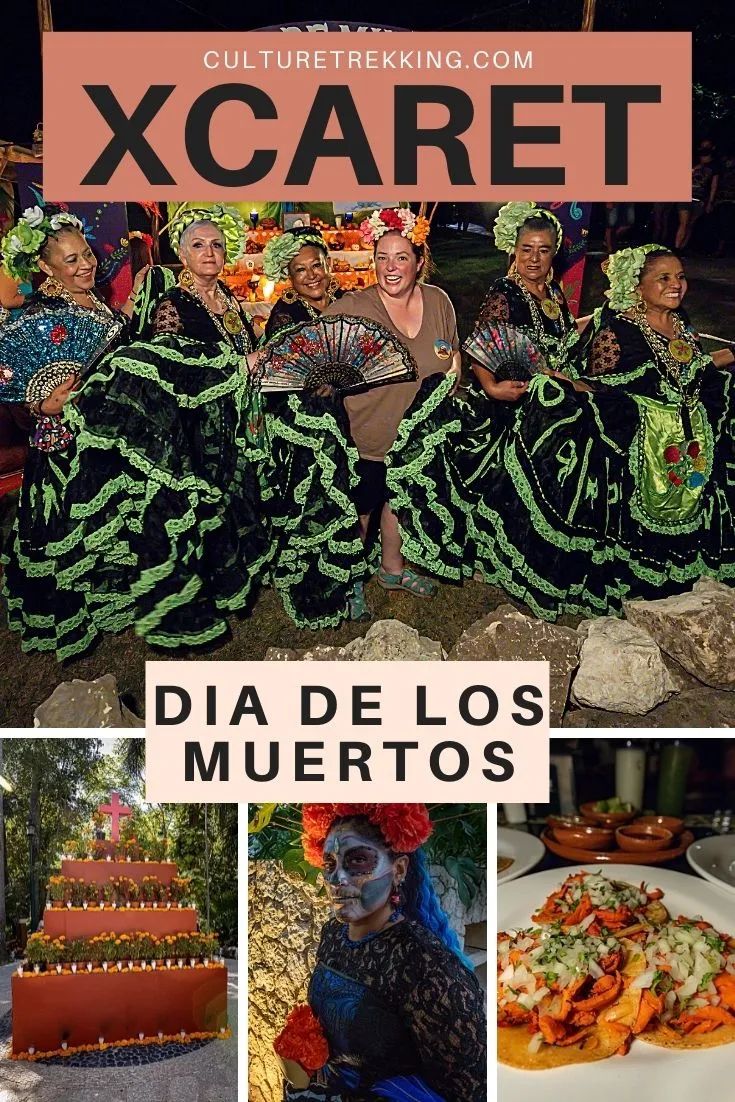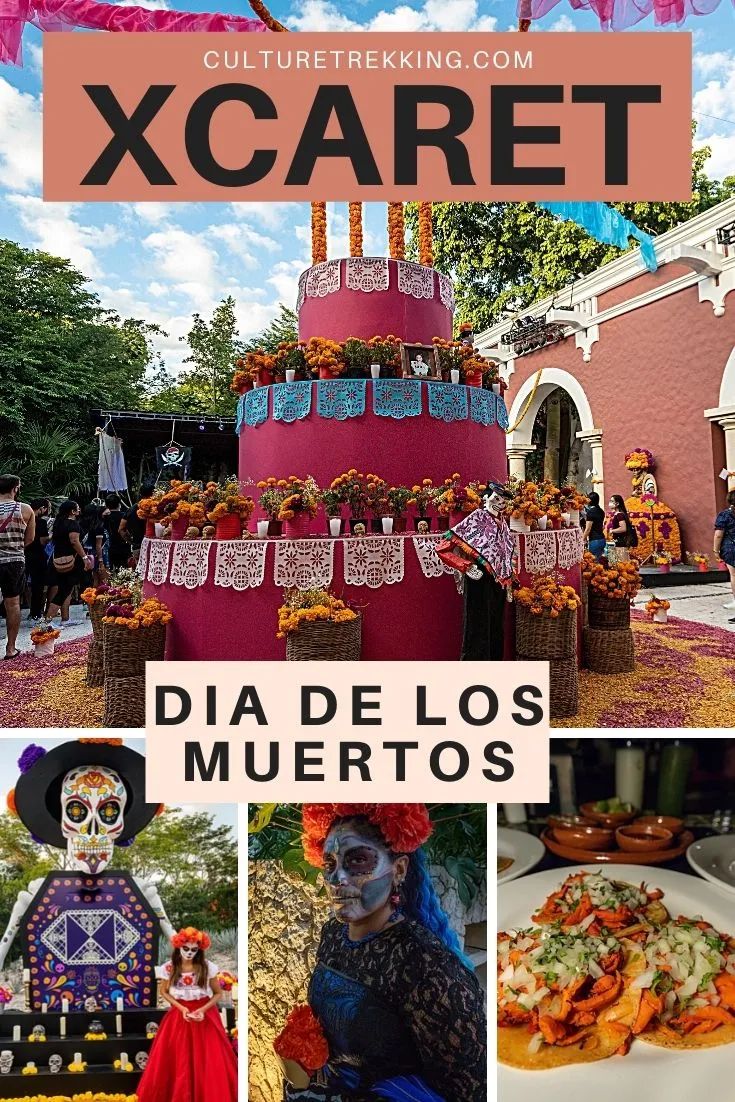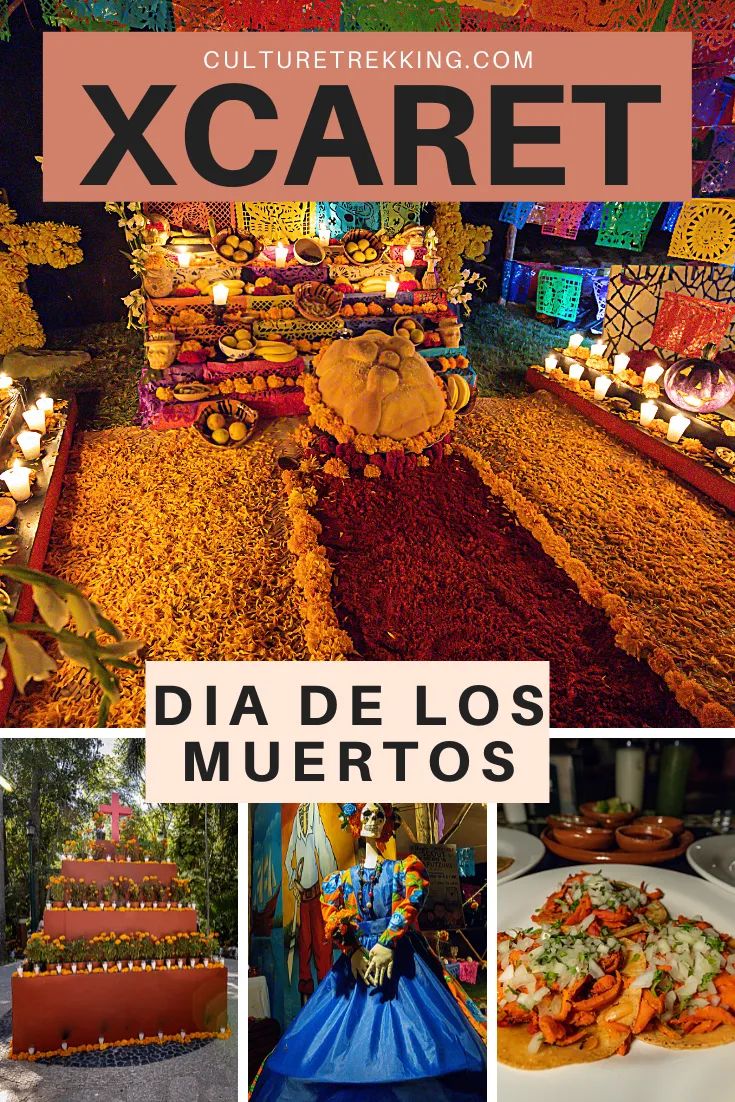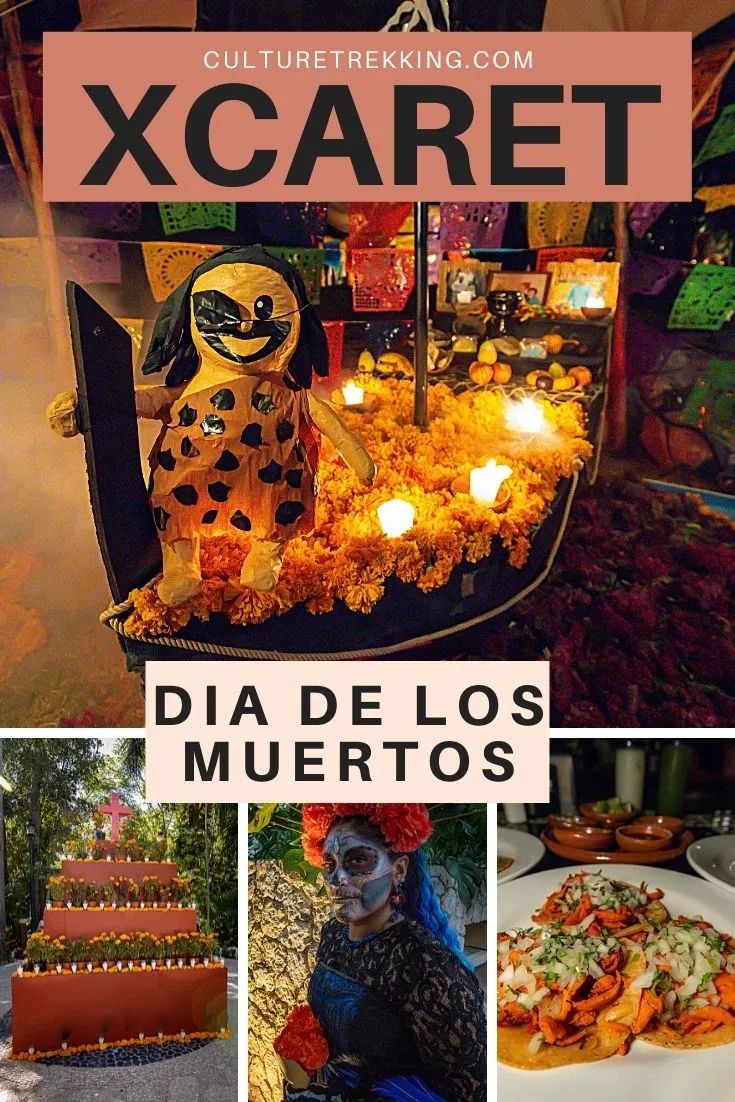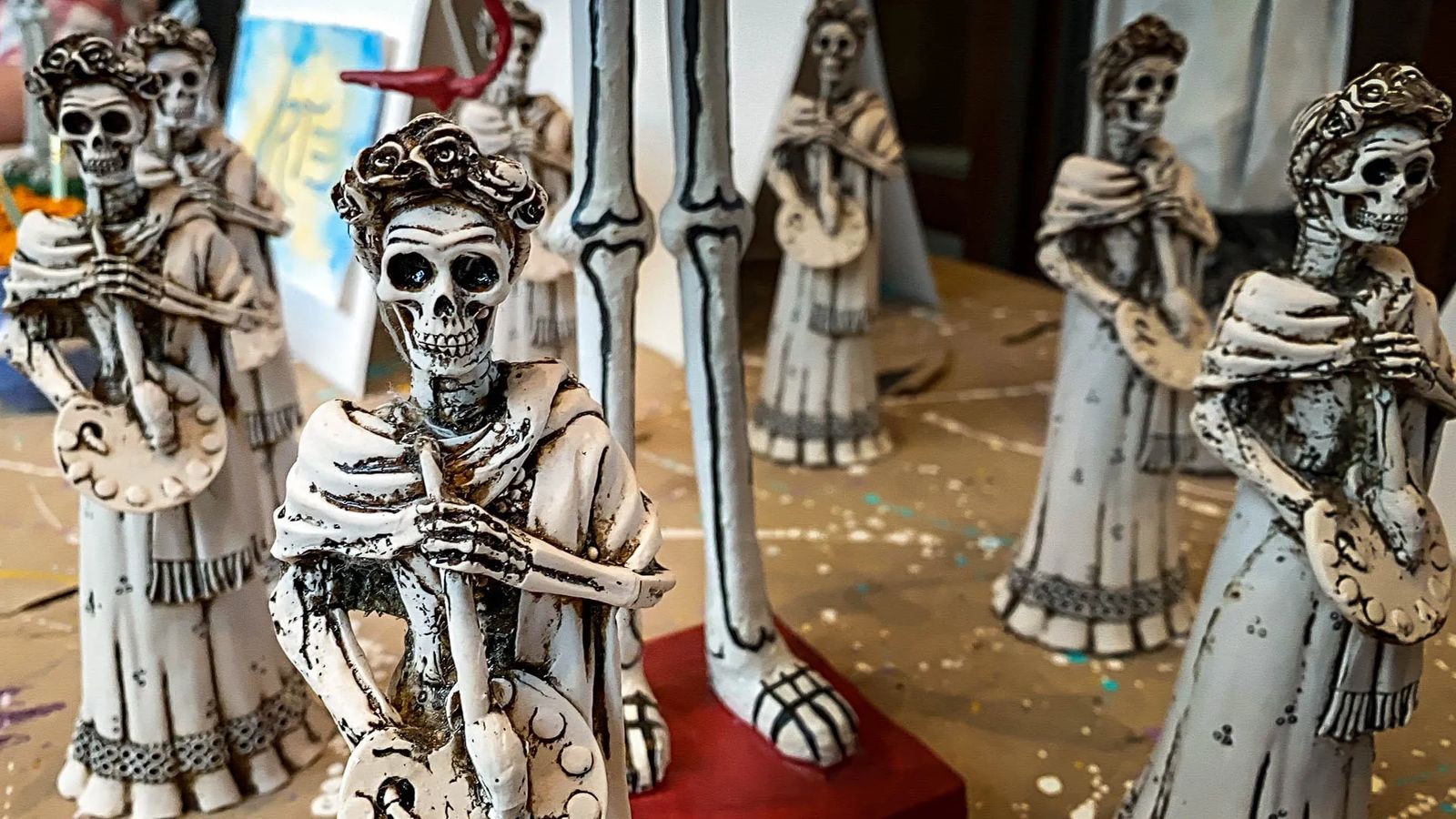 What Is Dia De Los Muertos?
Dia De Los Muertos is a cultural celebration dating back several thousand years to the Aztec, Toltec, and Nahua or Mayan Tribes. For them, death was a natural phase of life and was viewed as the next step of the spiritual journey. To them, the dead are still alive and well in their hearts, minds, and spirits.
When Shamans are used by the communities in Mexico, their rituals include tapping into the ancestors from the past. They use them to get answers from their previous decades and even can contain a millennia of knowledge.
These Shaman rituals last for half the day, they can involve different colors of candles to represent different elements of life. There is the sacred fire, an egg that you rub on your body then place in the fire and see how it breaks and cooks. There are obviously different ways to perform these rituals based on different regions of Mexico and South America. While the rituals can seem strange to modern minds, I can attest (having experienced a Shaman ritual myself) that there are certainly elements of healing that are experienced.
Dia de los Muertos is often celebrated from Oct 30th - November 2nd, at least this is when the festival happens at Xcaret Park.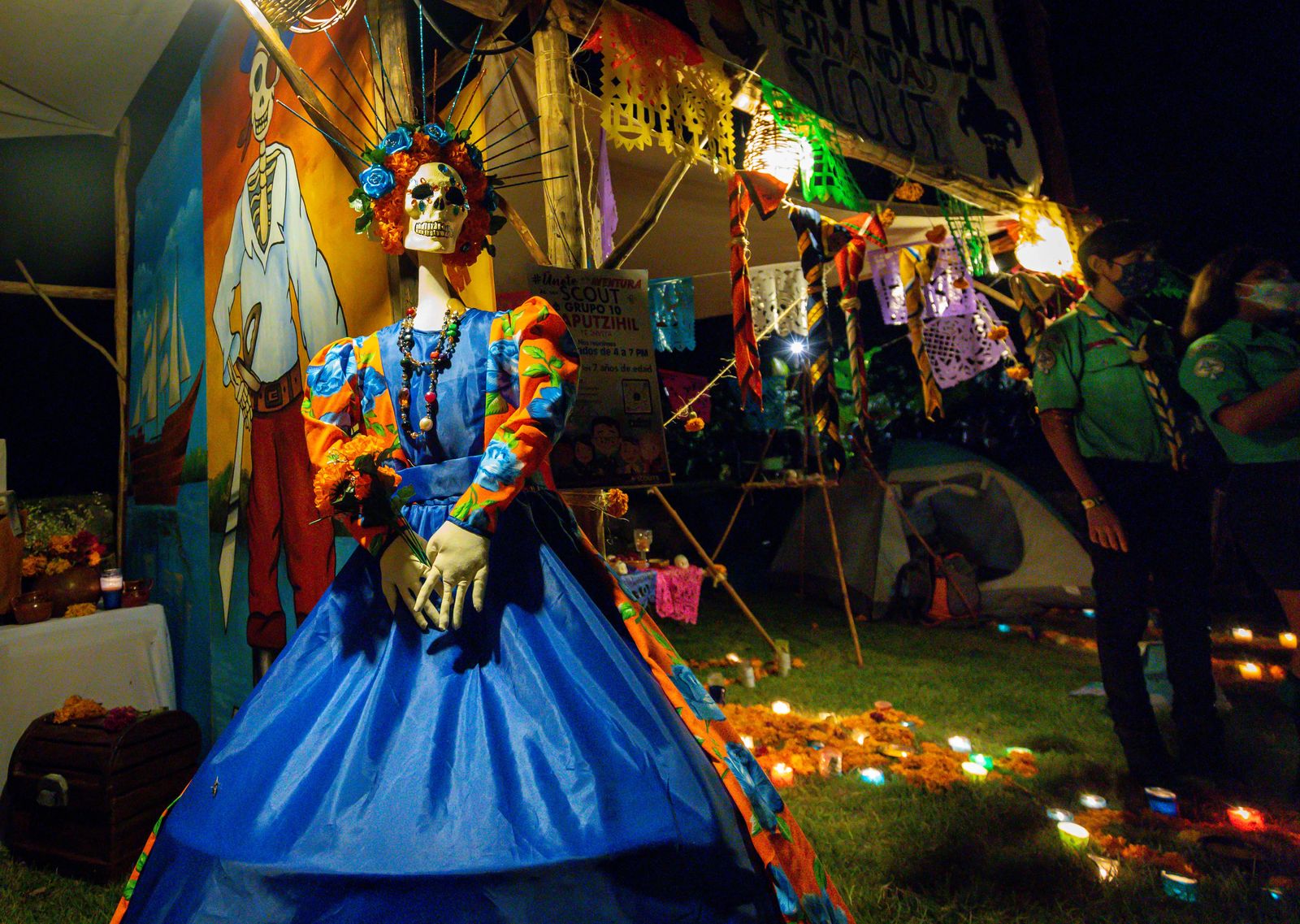 Celebrating Life Of Those Gone
One of the ways that you can celebrate Dia de los Muertos and the life of a loved one who has passed on is by writing a poem. This is something that is done since the people in Mexico were children as a way to help them cope with death. Every year they pick someone who has passed on, related or not and create a poem around them.
The poem has to have, at minimum, four parts (at least how they taught me at Xcaret Hotel Arte). You take the first paragraph to introduce the person, then your relationship with them, then something funny about them, and the last paragraph is how they die in a comical way. You then decorate the page and leave it as a present for their loved ones on their graves.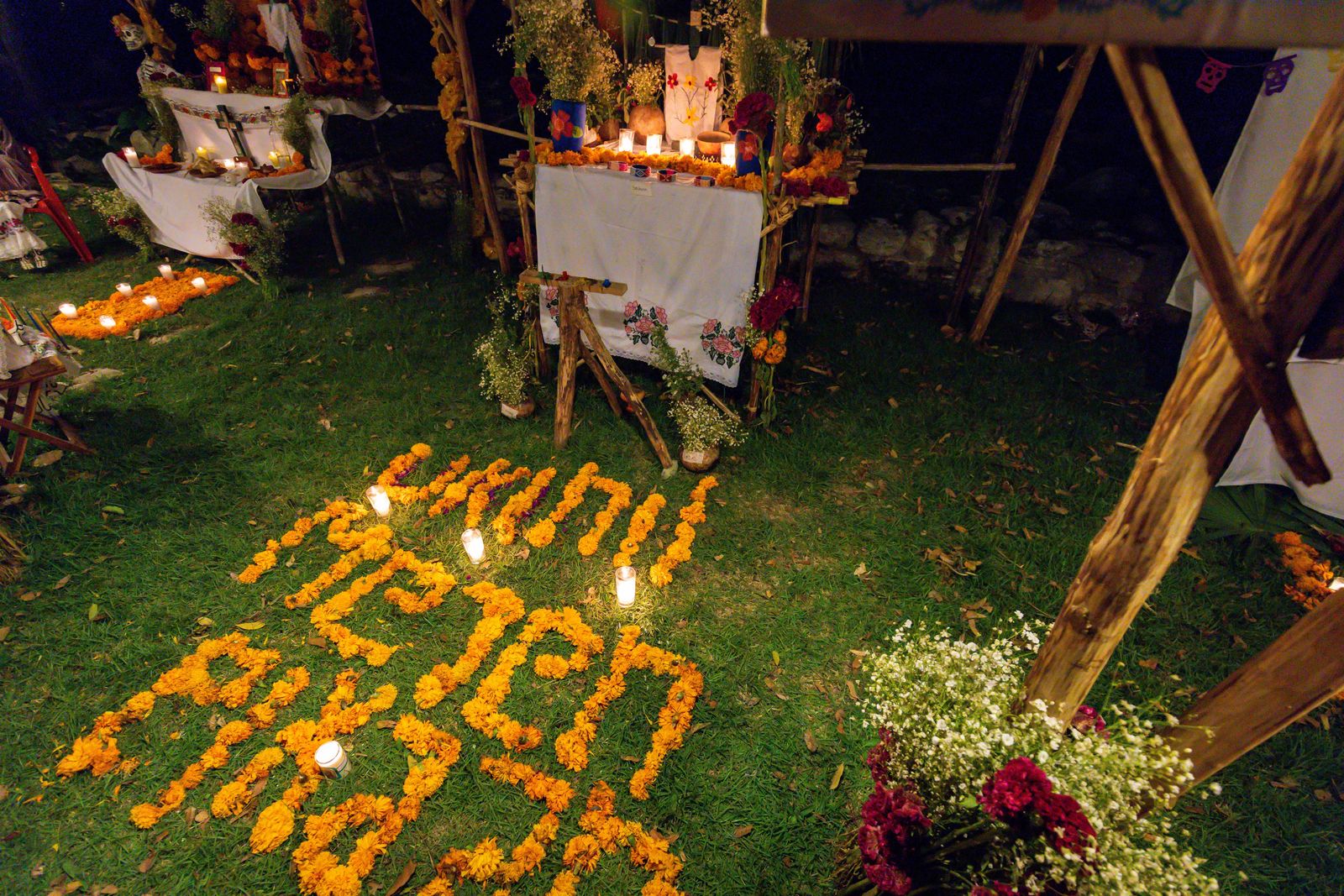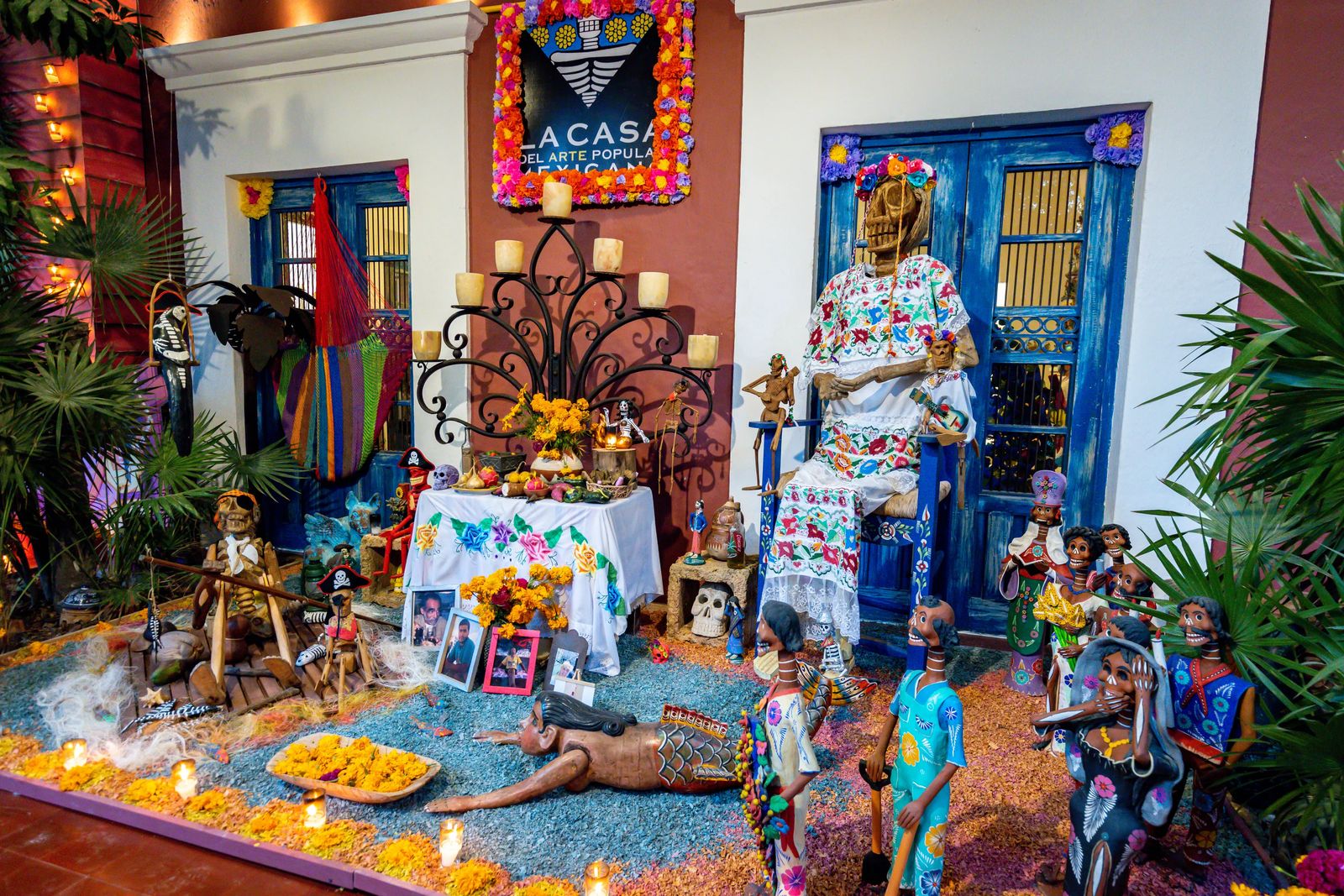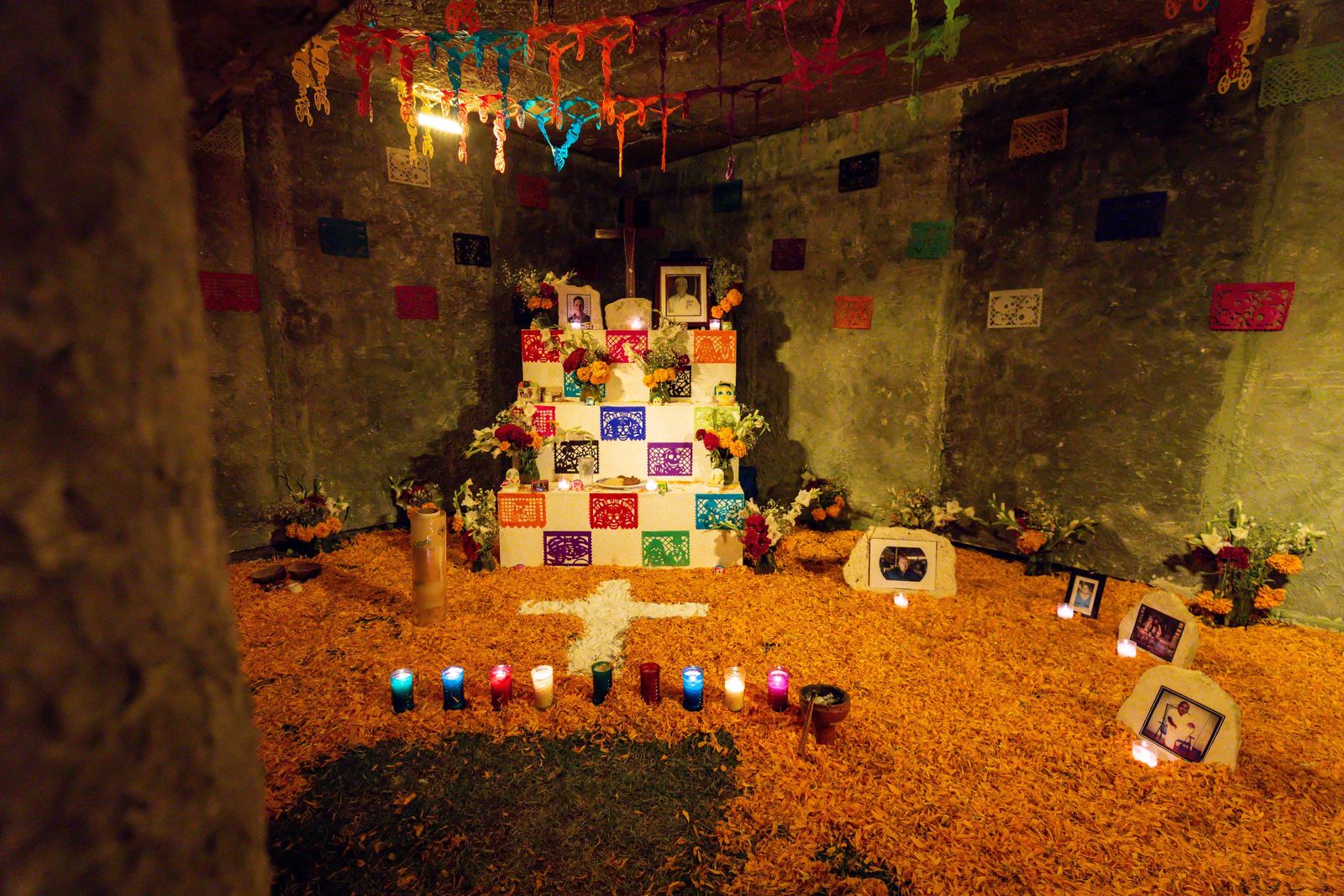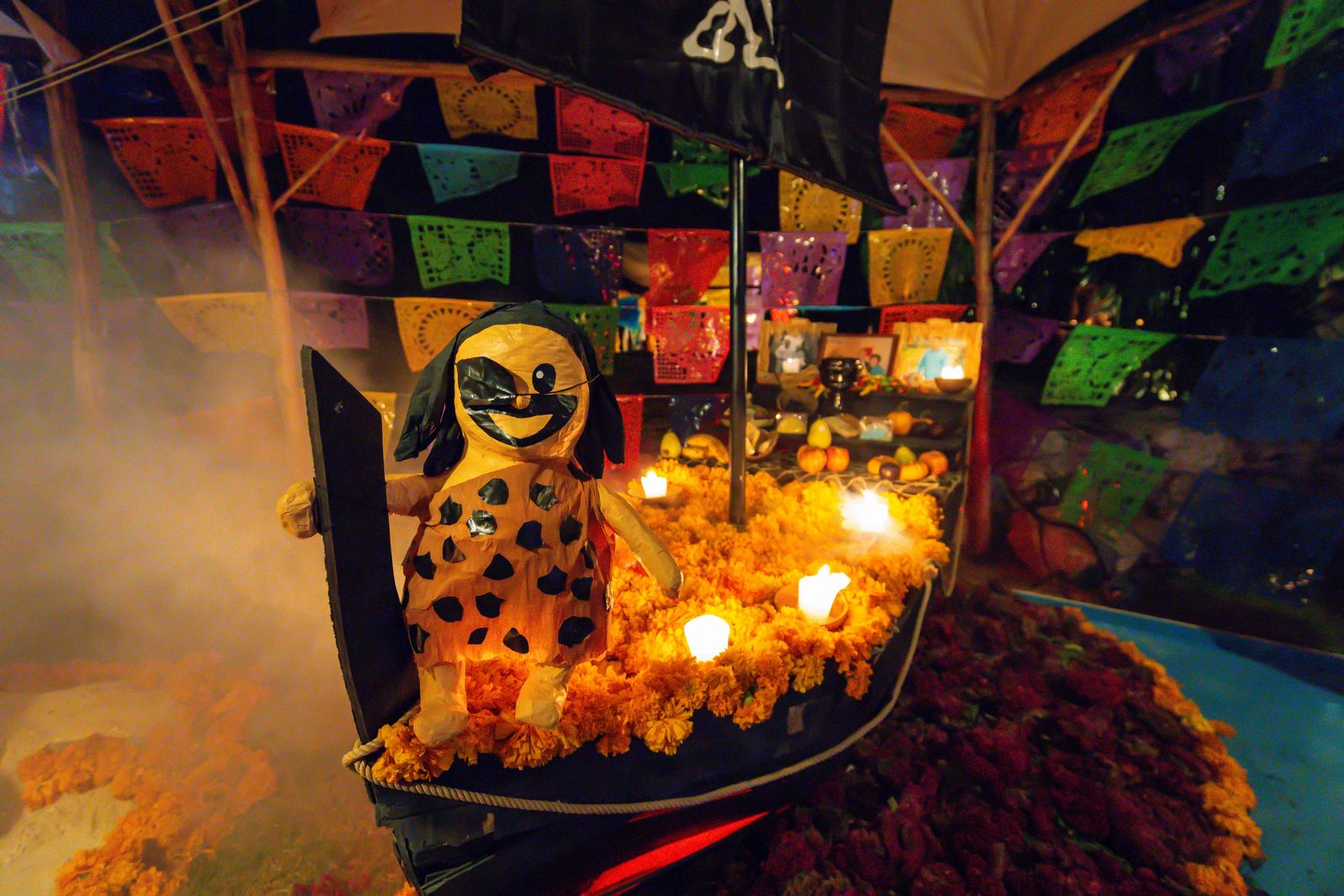 Another way to celebrate loved ones that have passed on, is through the altars built for them. They type of items placed on the alters is very specific to each family and group. Those celebrating their life often place food items, toys, or momentos they shared on the altars. Each level of the altar has a certain symbolism, and the rituals can be quite complex depending on the region of Mexico that erects the altar.
There are a few items that are common no matter what region you go to in Mexico. One of them are Marigolds, often seen lining paths and decorating the graves. These are said to lead the dead to the land of the living and back to the land of the dead after the time of Dia de los Muertos.
You also have Papel Picada, or papers that look like Indian Prayer flags that are hung around altars on ceilings and across walkways. These often have symbols of life punched into their surfaces. The Papel Picada is said to represent the fragility of life, and how easily it can change.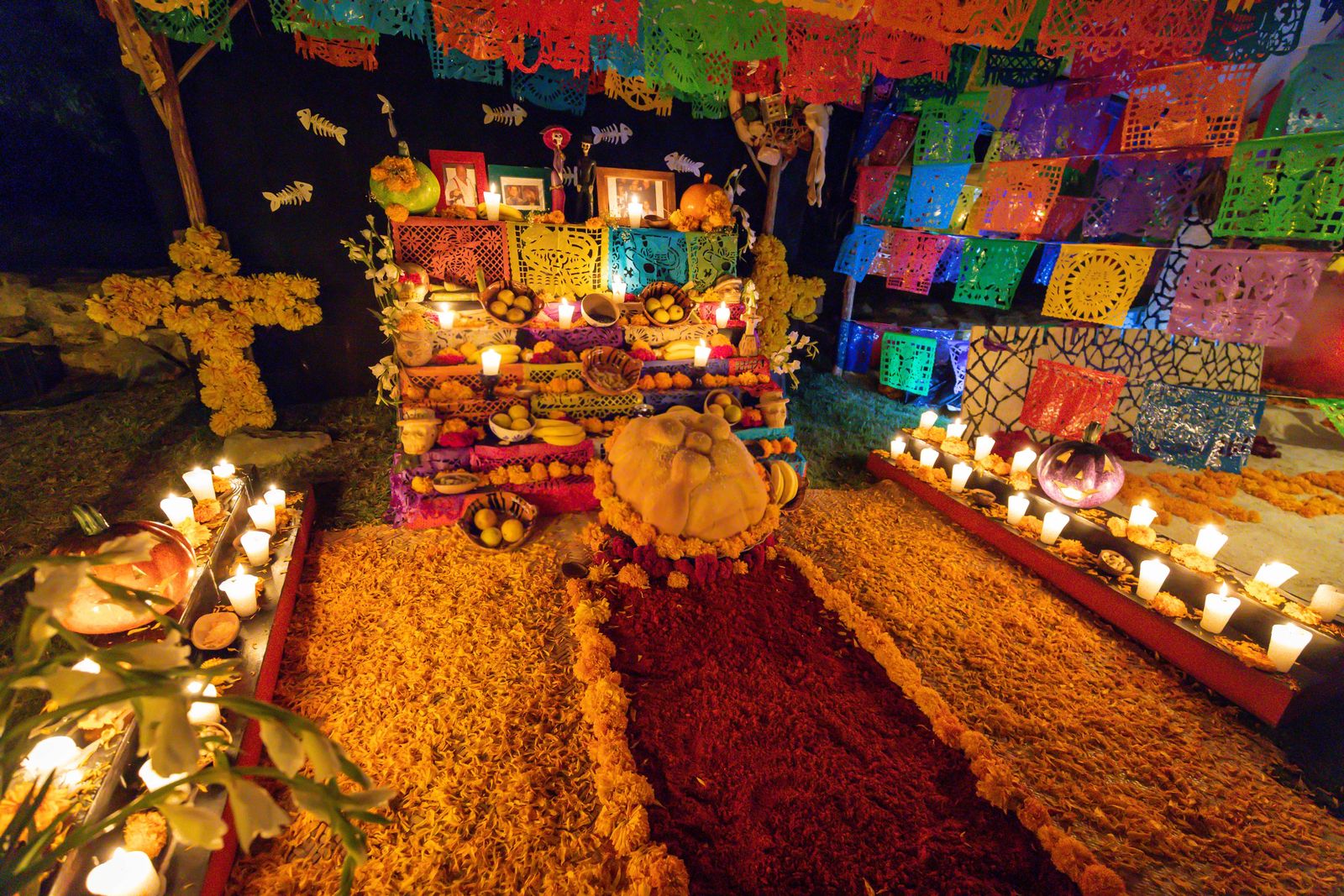 Sugar Skulls are seen throughout the festivals surrounding Dia de los Muertos, but were in fact, brought over by the Italian Monks from the 17th century.
There is a Candle for each ancestor that is lit to light the way to the living and back to the world of the dead (along with the marigolds).
The BREAD, OMG, the BREAD.....a major weakness for me personally.... I think it is called Rosary Bread or Pan de los Muertos with a shape of a rose on it. It has orange essence, anise, a powery sugar in it and of course the other bread components. It is soft, sweet, and tastes like home and Christmas in one bite. You don't even need any other component to it.....it is AMAZING.
True story, I used to hide loaves of bread under my bed as a kid because I loved it that much, LOL.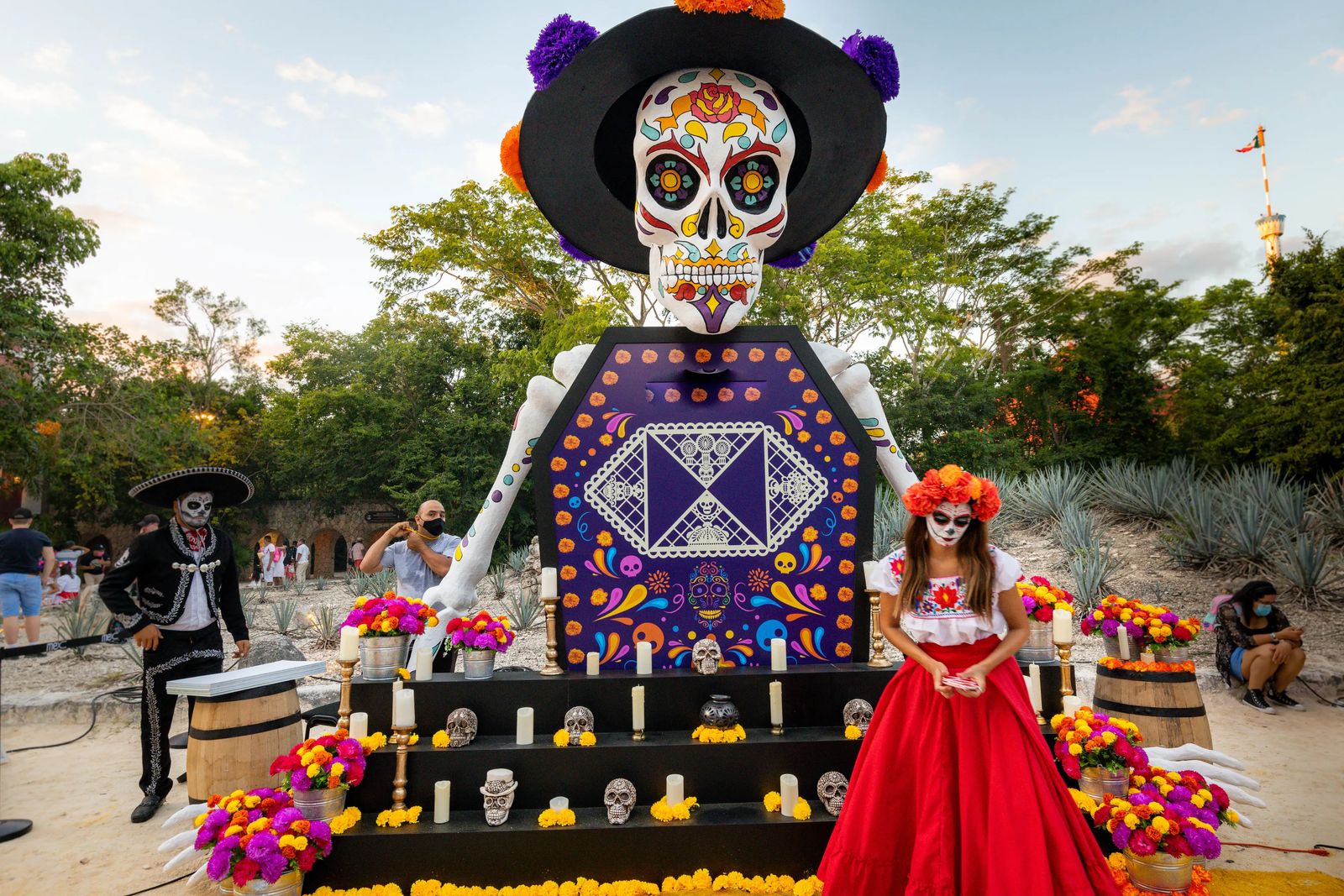 The Evolution of Dia de los Muertos
Jose Guadalupe Posada is the man and legend cartoonist from the 20th century that created a skull or calavera dressed in fancy clothing in one of his cartoons. He called it Calavera Garbancera, and used it as a way to poke fun at Mexican society for absorbing the frills and fancy dress of the French.
Mr Posada would often be heard saying "Todos somos calaveras", or we are all skulls. Meaning we are all the same underneath the skin and flesh.
It wasn't until 1947 that Diego Rivera made the Calavera Catarina. This is the enduring symbol we often see represented at the day of the dead today. A combination of fancy french fashion dress with a skull with lace and flowers painted on it (thanks to Diego Rivera).
It wasn't until James Bond, Spectre, in 2015 when there was a giant parade of the Day of the Dead featured that Mexico said, "what a great idea" and adopted the custom. So now you can find a similar parade to the one in James Bond and really live out your 007 dreams! Well....minus blowing up buildings and hijacking a helicopter over a festival with loads of people.....Sigh....moving on....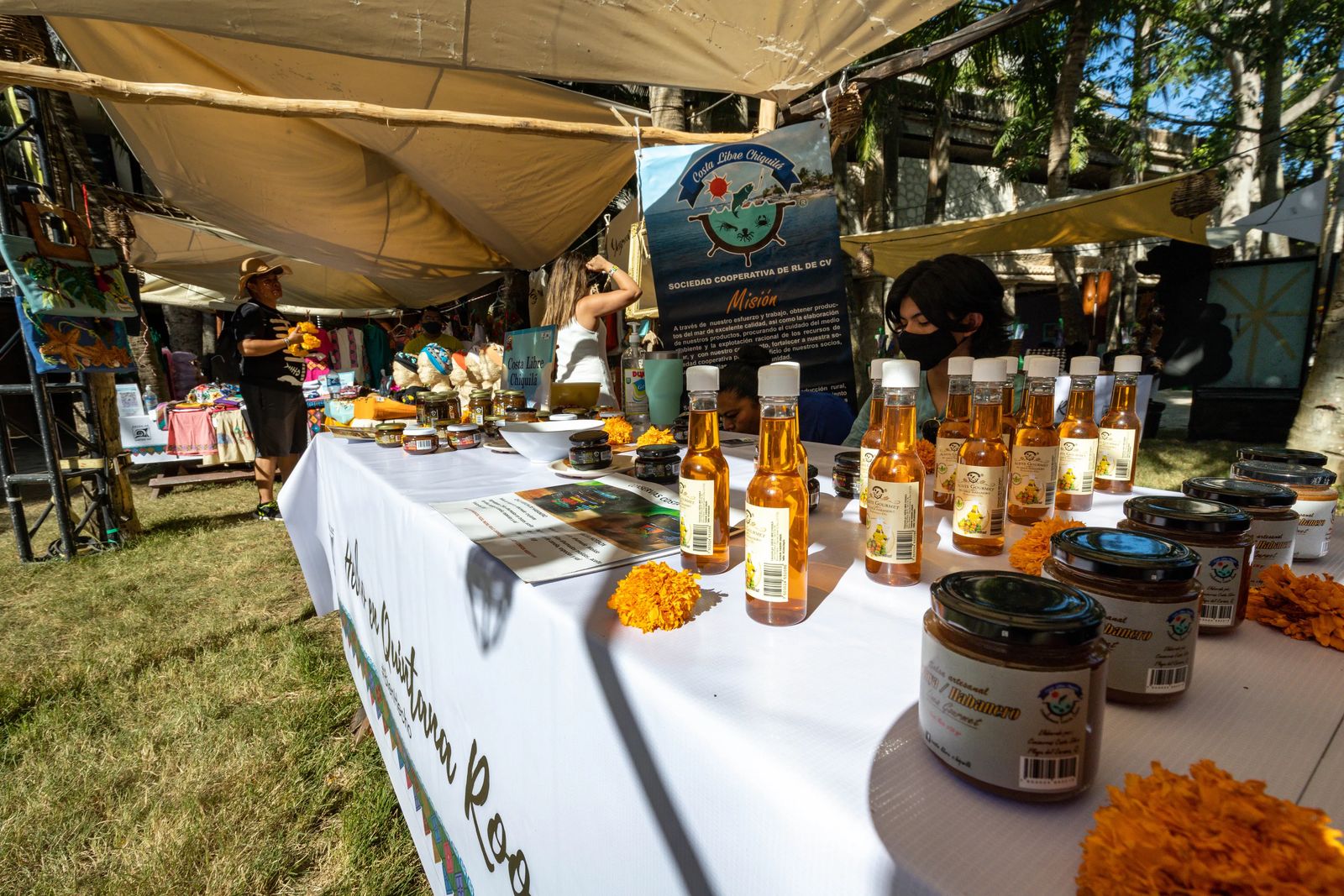 Celebrating Different Cultures From Mexico
Every year, for the last 15 years Xcaret has celebrated different municipalities of Mexico. These are similar to counties in the USA. This year they were celebrating the beautiful Quintana Roo. In doing so, they invite different sustainably minded companies and local vendors to come and sell their products during Dia de los Muertos at a market.
The music, stories, people, musicians and more are all celebrated. It helps to bring money and awareness to the area, as well as helps educate all those who come through of how people celebrate differently throughout Mexico.
In my Youtube video I was able to interview a Chocolate company that takes the cocoa bean from growing it to putting it out for sale. They also work with the Rainforest Alliance and hire all locals in their company in order to keep things more sustainable. (Yes, the chocolate was DELICIOUS!)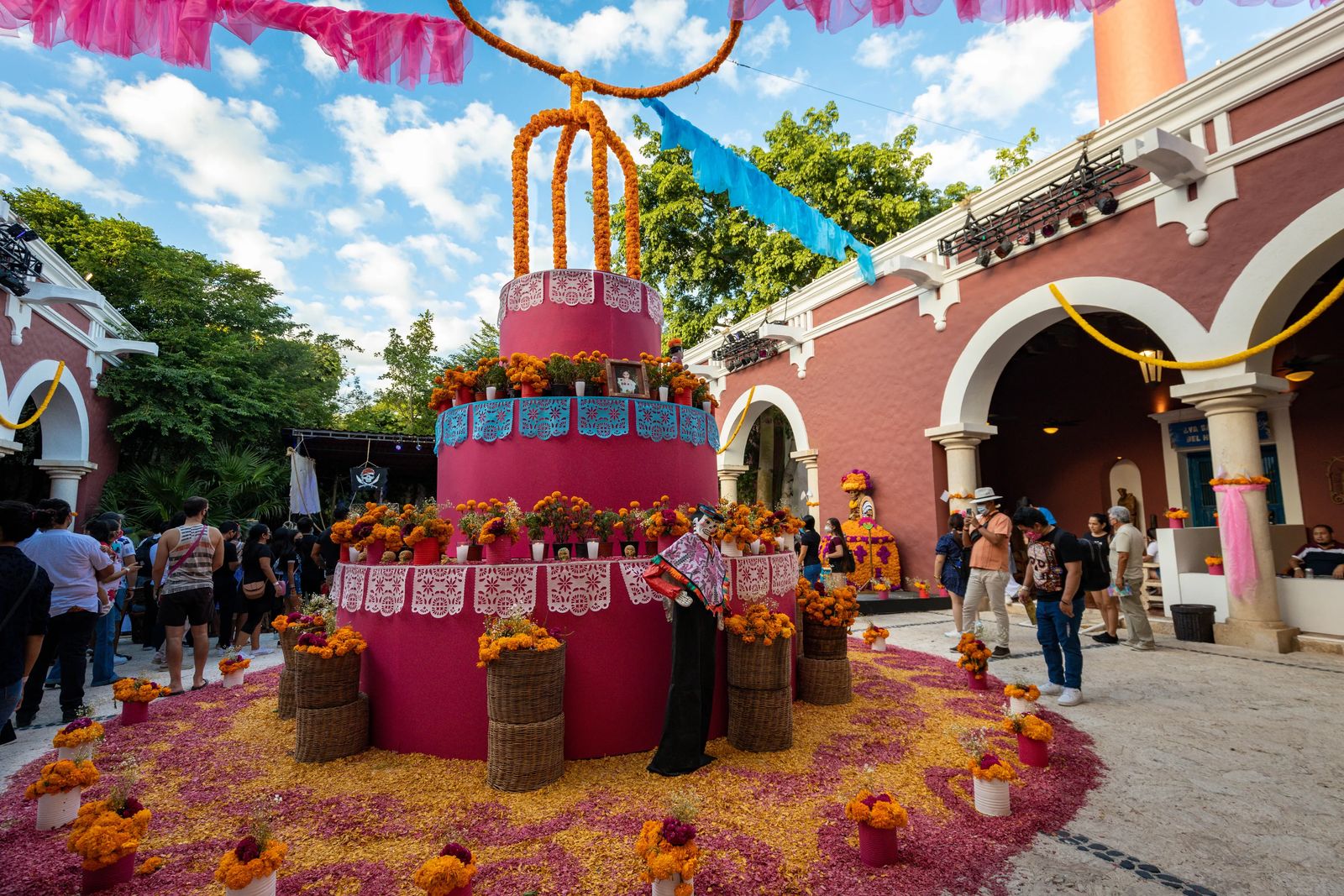 Things To Do At Xcaret During Dia De Los Muertos
The NUMBER ONE thing to do when you visit Xcaret for their Life and Death Celebration is to visit the Xcaret Cemetery. There are 365 graves to represent the number of days of the year, 52 steps to represent the number of weeks, and 7 levels to represent the number of days of the week.
At the top you will find 4 large white trees with colored sashes tied around it are said to represent the four points of a compass to help guide the dead back home. While there is no one actually buried at Xcaret Cemetery, throngs of people line up to climb the symbolic steps and lay photos of their own ancestors on the altar to commemorate their life and death. It is a beautiful thing to see the entire cemetery lit up at night.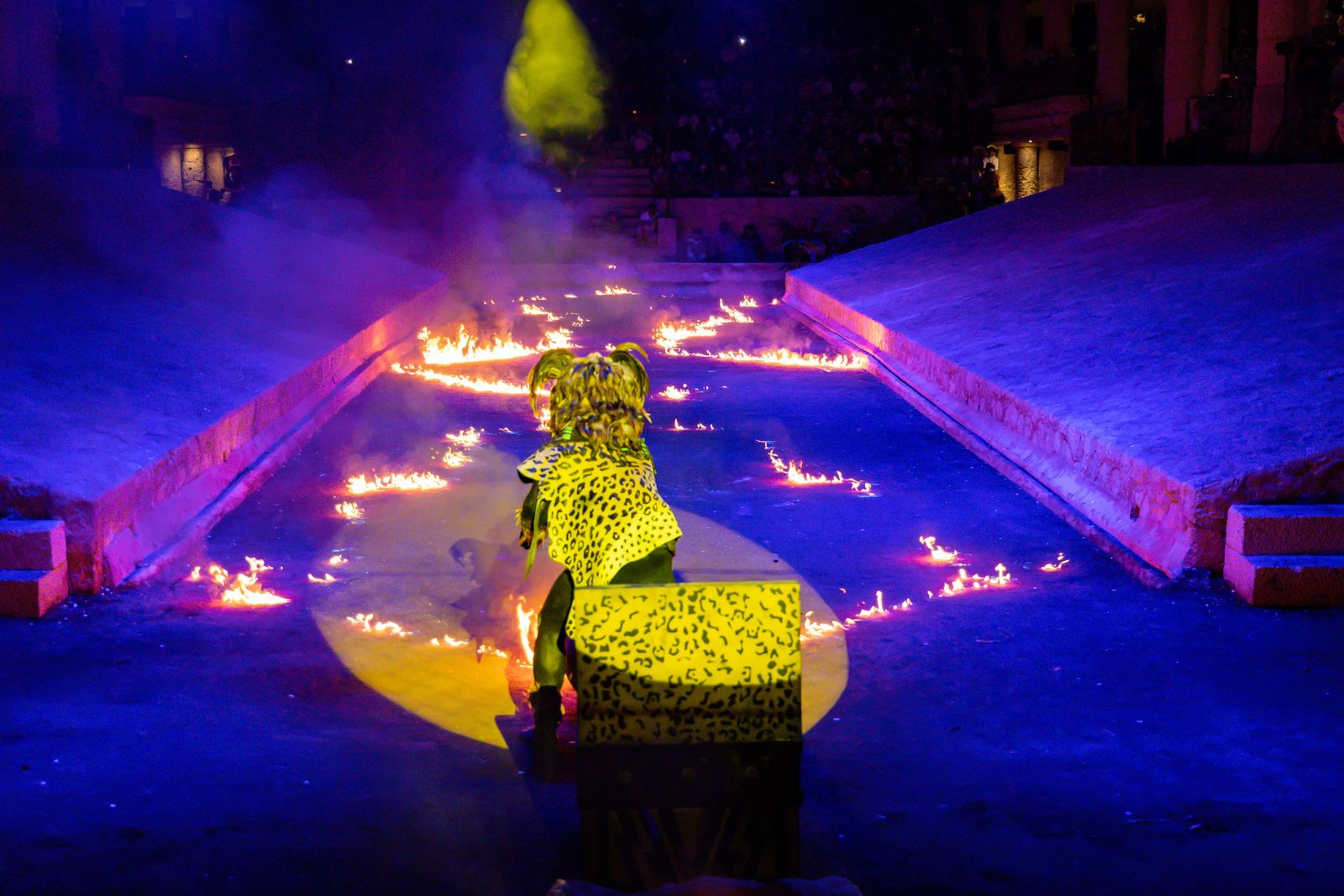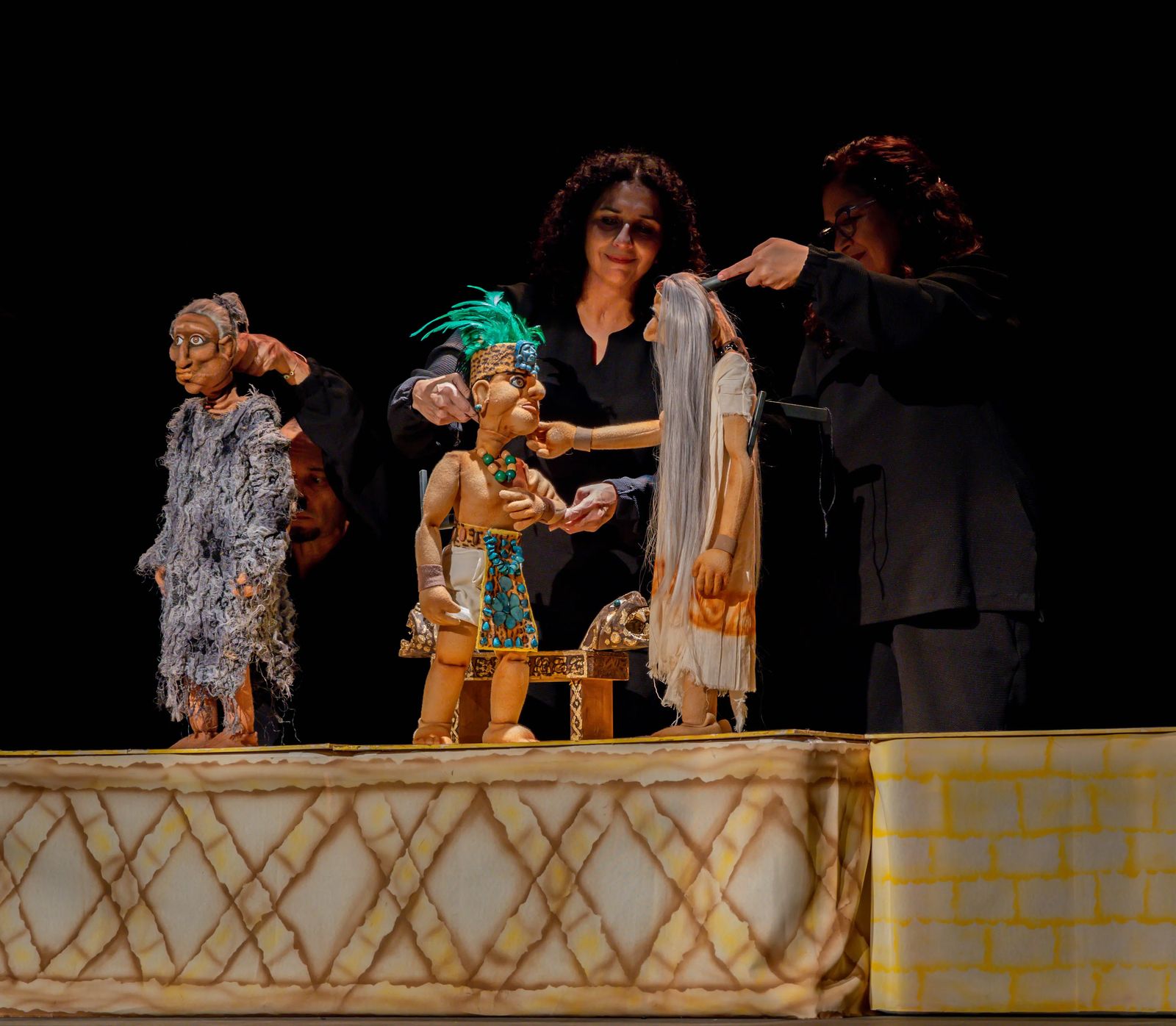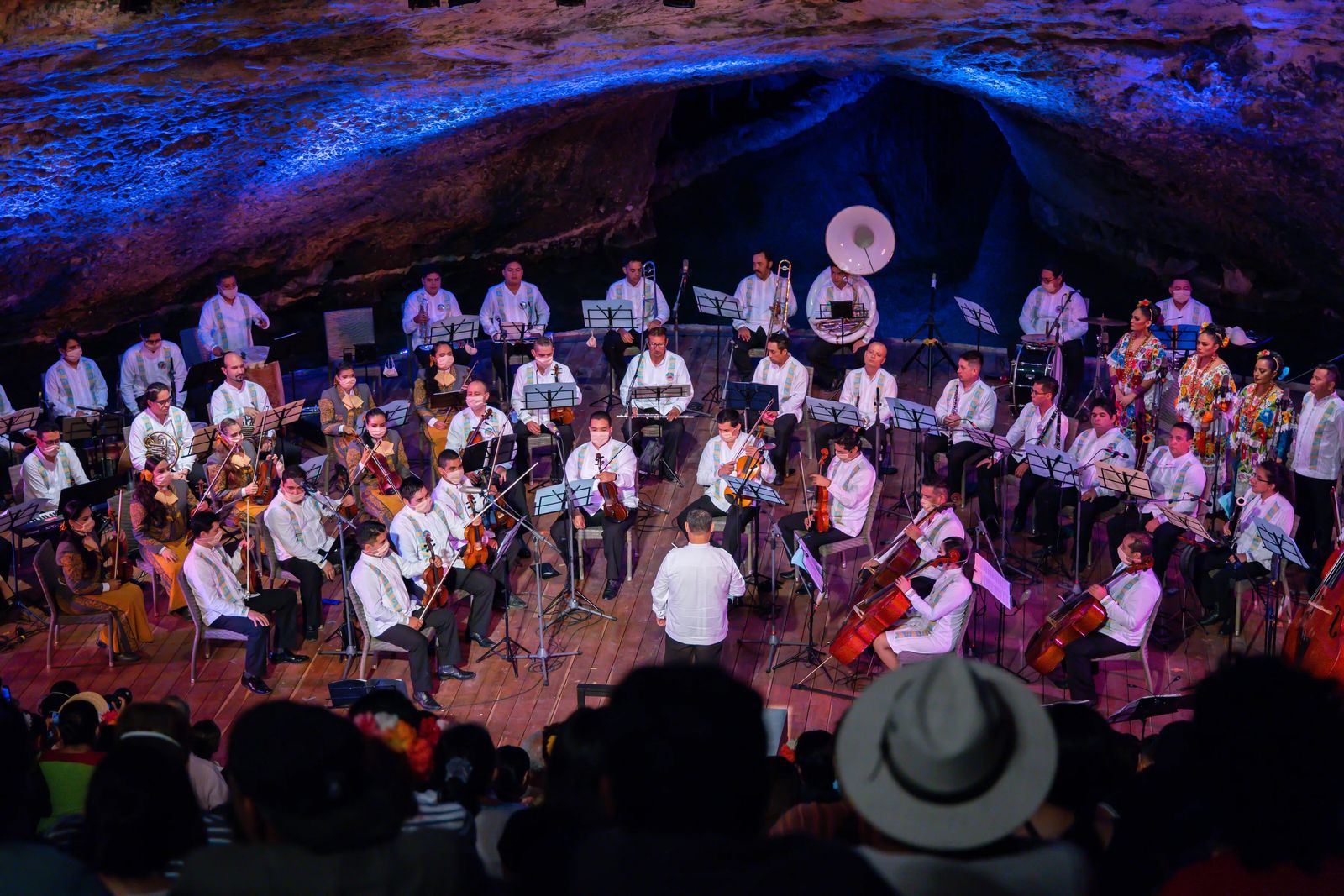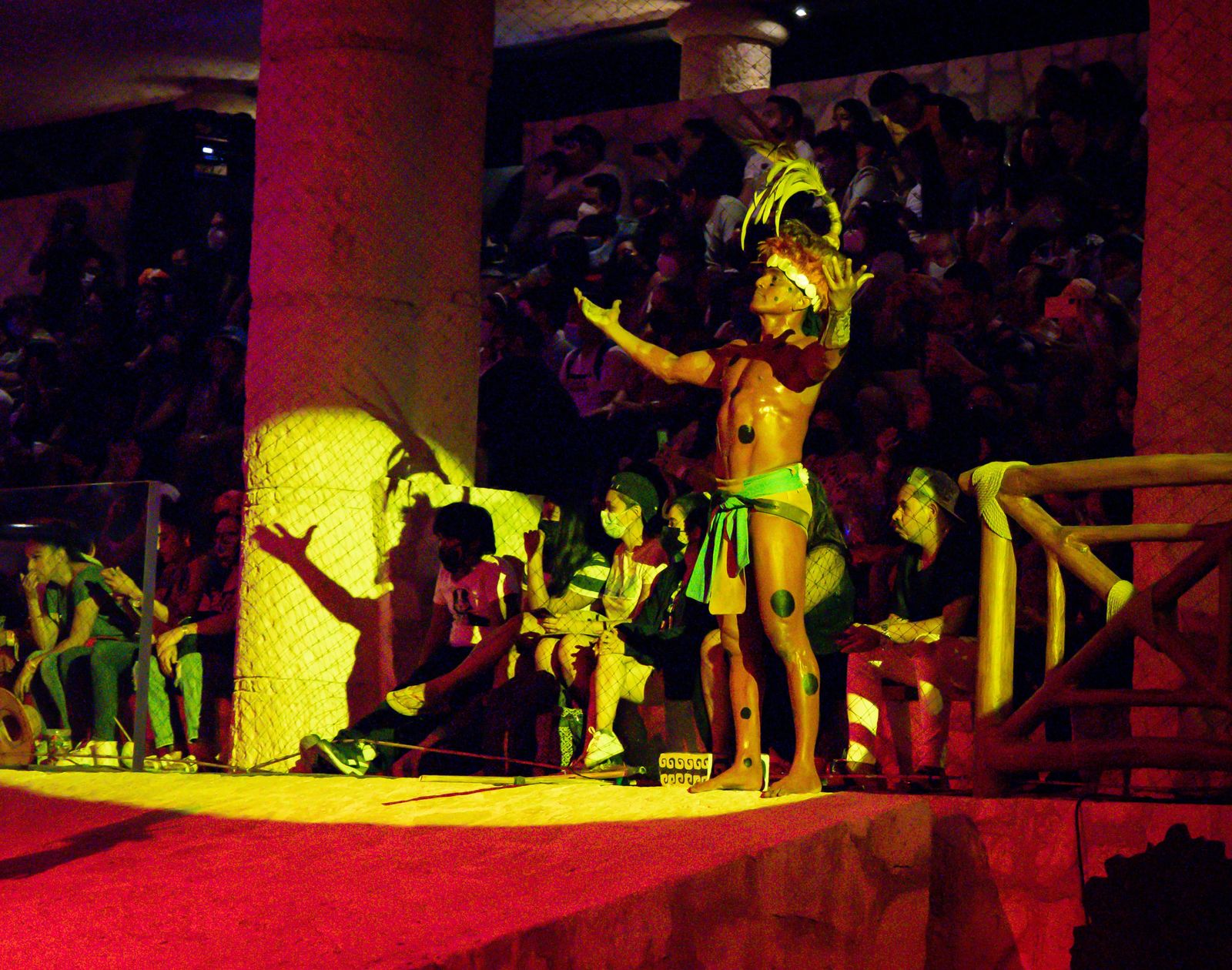 There are sooooo many shows you can go to no matter what time of year it is, the thing that changes is the theme of the show itself. During Dia de los Muertos, there are Mayan themed puppet shows, shows about old grandmother's tales, Xcaret Orchestra plays with some of the most well known classical singers. It really is a.....ready for it....SPECTACULAR! Which funny enough, they also have a show called Espectacular at the park as well!
There is an entire area for children as well, an interactive place for them to color, watch plays, a 'where's waldo' type room where they are given names/photos of things they need to find in a large room. They also have a smaller cemetery where they can put their own poems and a cross on makeshift graves so they don't have to climb all the stairs. There are bingo games, and other activities as well. (Please note most of the shows are in Spanish, so you may have to use your imagination to bridge the gap and keep them entertained).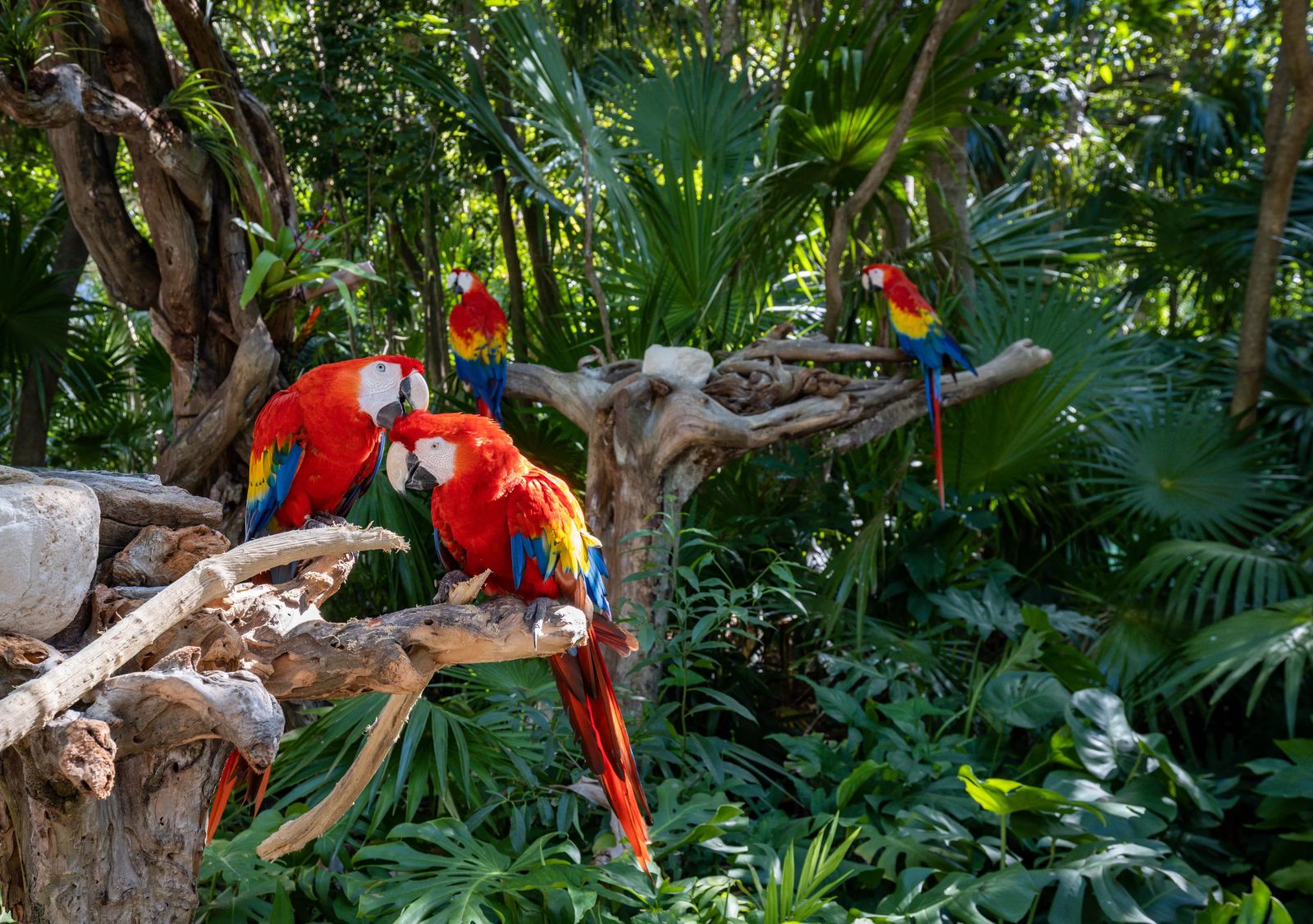 Naturally these shows can get crowded too, so make sure you reserve the tickets early or get in line for them early or you may just not be able to watch them. Do not fear though, if you miss one show there are about 50 others going on simultaneously at the park-- you WON'T BE BORED and the FOMO (fear of missing out) will not be too bad - I promise.
If you are at Xcaret Park during the day, you can still swim the underground tunnels, you can still do zip lines, watch the birds, and do all the amenities available at Xcaret Park. I didn't specifically check if some of these options were available during the evening because I was too enthralled with the shows and other things going on at the park. Spend your time wisely, Dia de los Muertos isn't celebrated all year!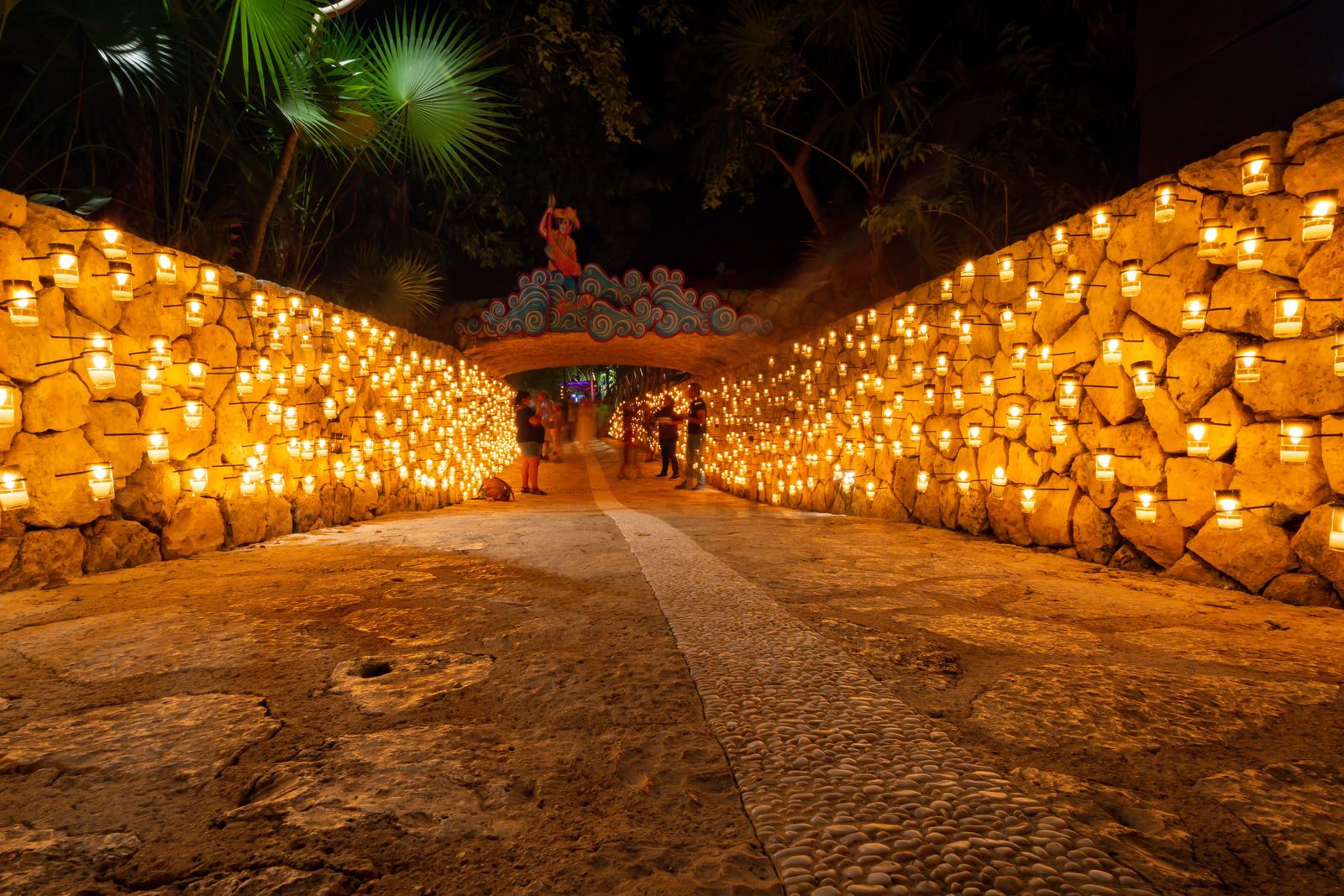 Food To Eat During Dia De Los Muertos
The ancestors you are celebrating may be drinking Pulque, a sweet fermented beverage mad from agave sap. They may eat Atole, a thin warm porridge made from corn flour with unrefined cane sugar, cinnamon, and vanilla. There is also hot chocolate, maybe even some adult beverages. Sometimes you may just leave a simple meal that was their favorite to eat while in the world of the living to entice them back.
While at Xcaret Park I had the chance to eat at La Cochina. It was a delicious blend of salsa, chips, adult beverages, tacos, pulled pork sandwiches, more tacos, and did I say tacos? lol. They create special menus based just around Dia de los Muertos, making your visit extra special for this event.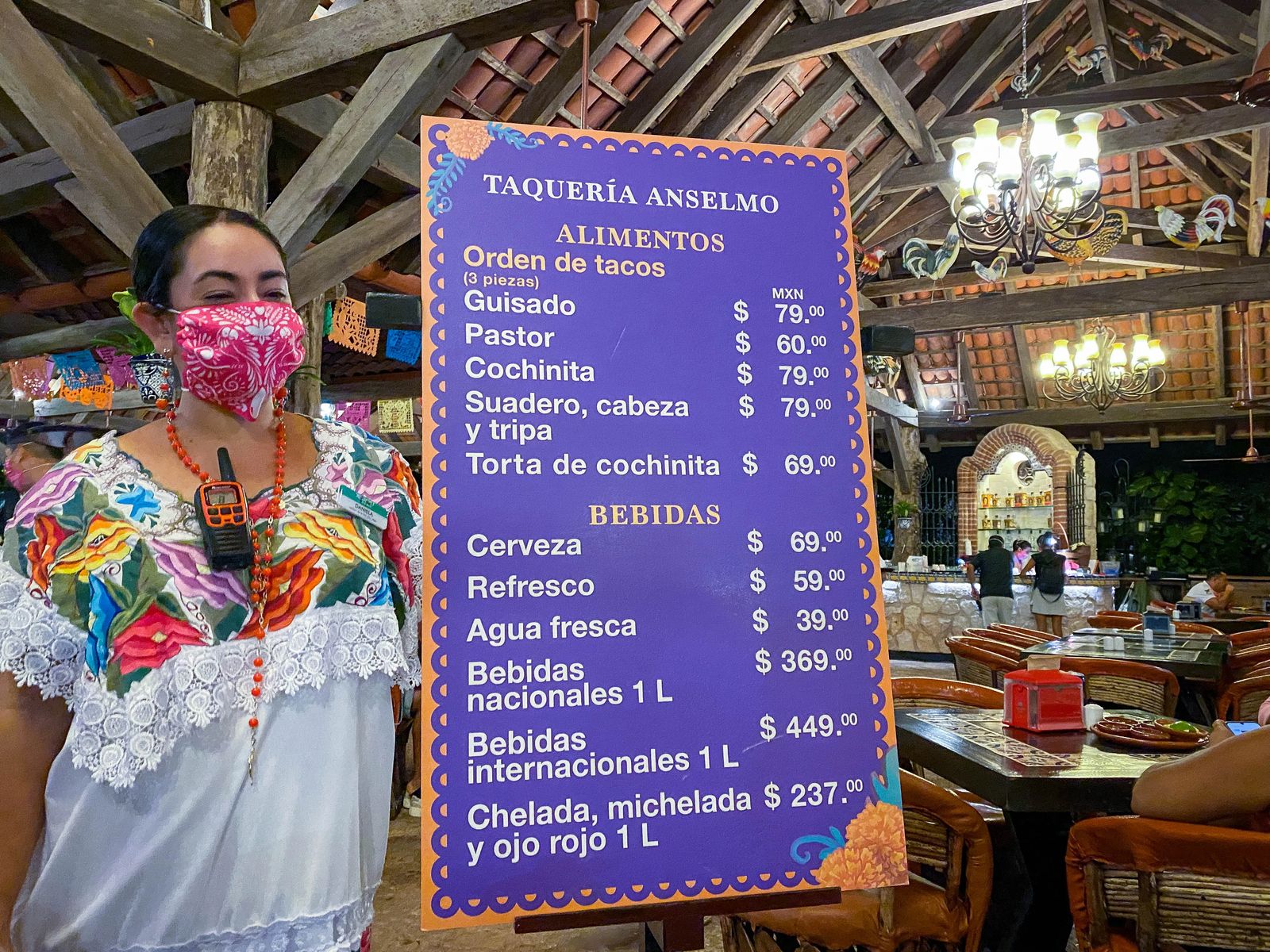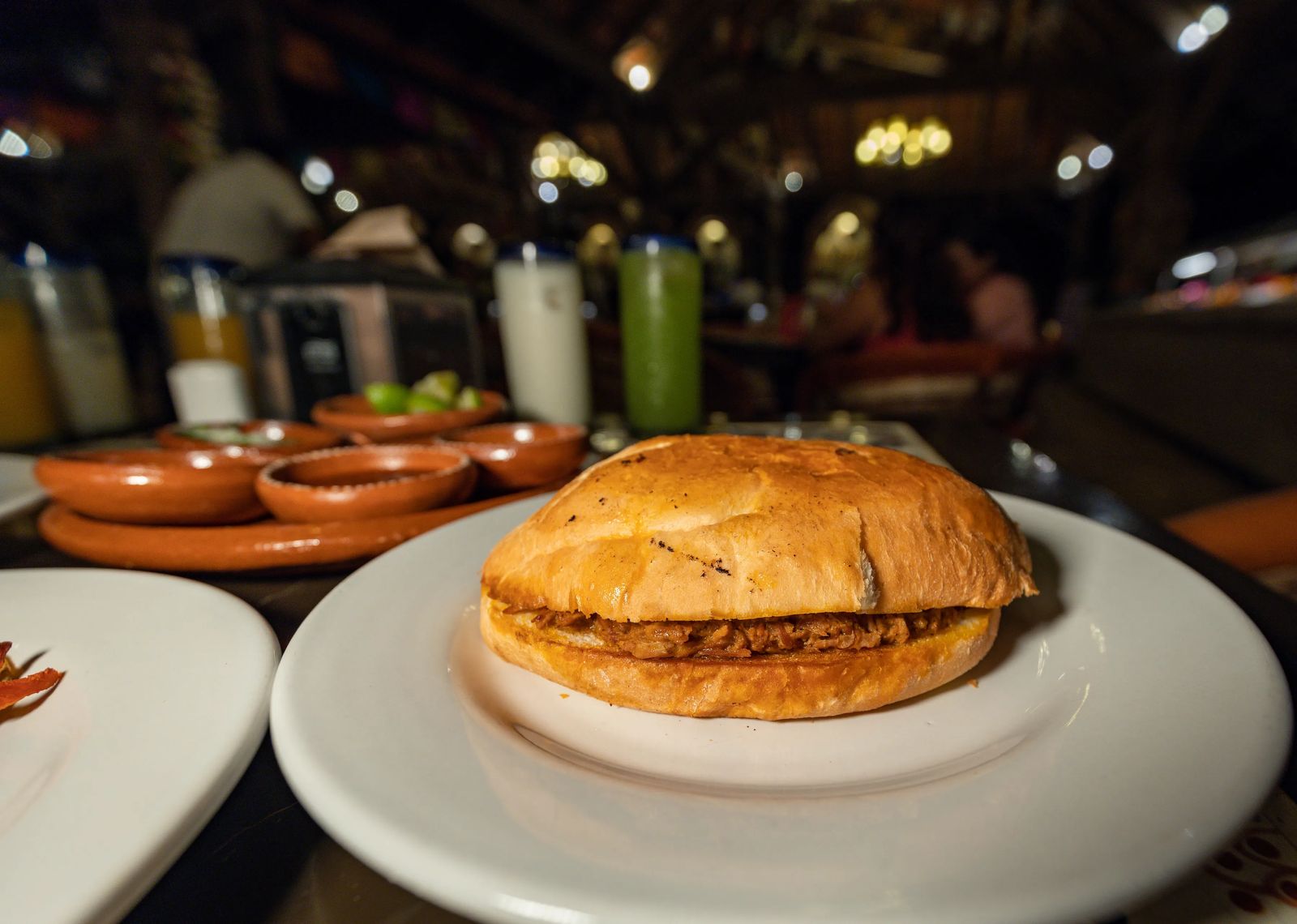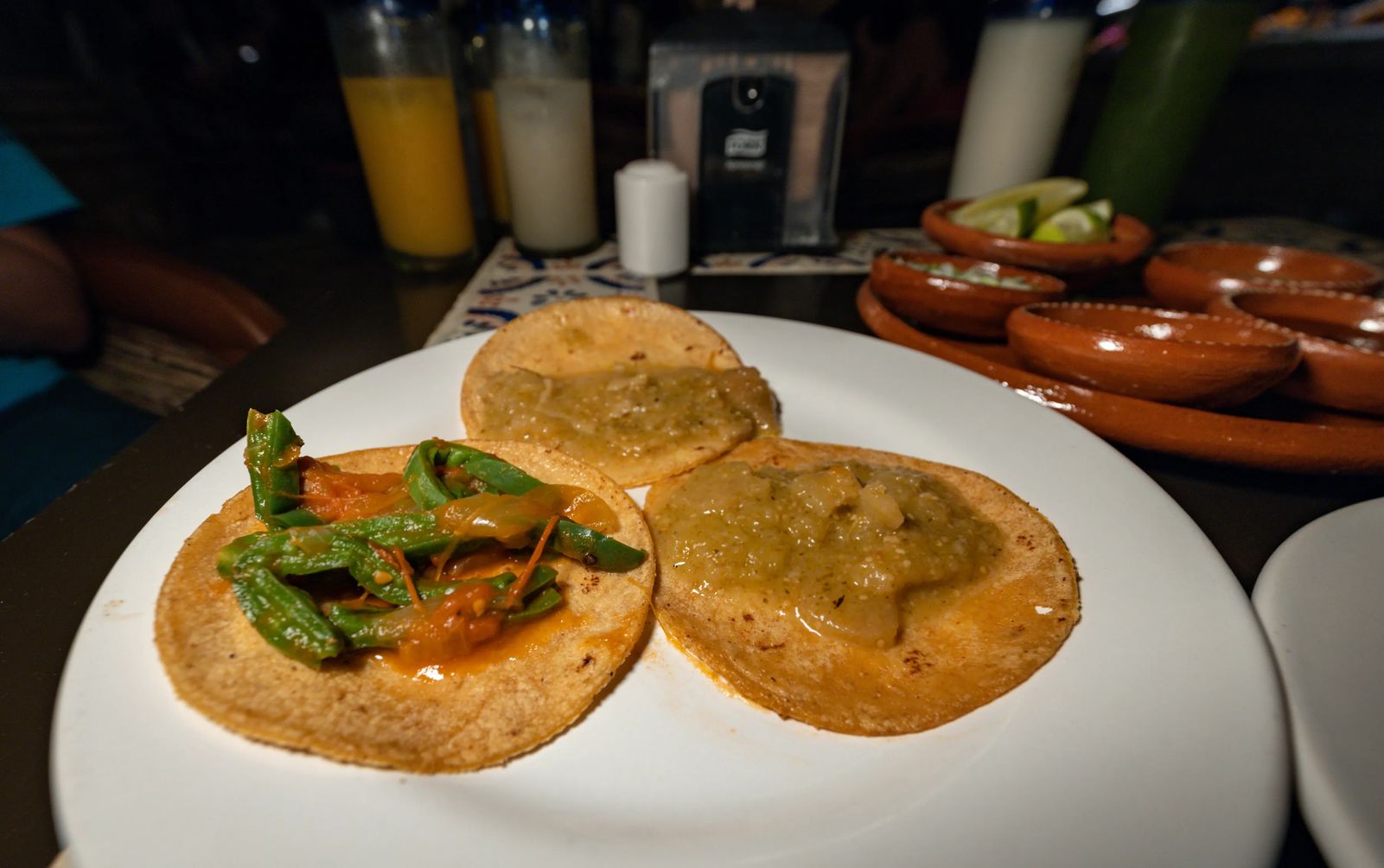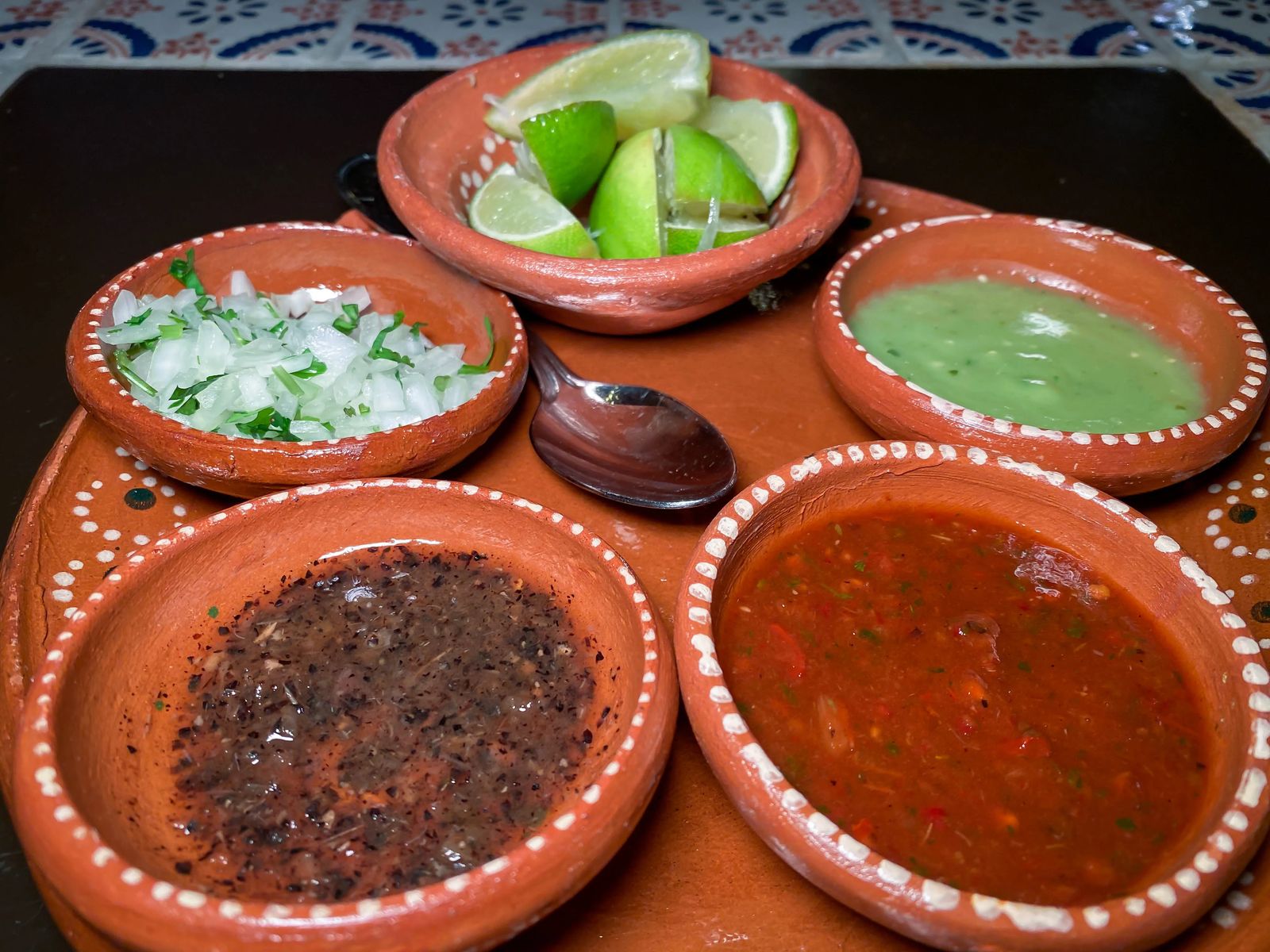 Reserve your spot at whatever restaurant you want to attend because it does get very crowded during this celebration!! You can be waiting for awhile, so plan and prepare with treats just in case. There are lockers throughout the park that you can rent with Pesos if you wanted to bring a personal cooler (smaller than a small backpack).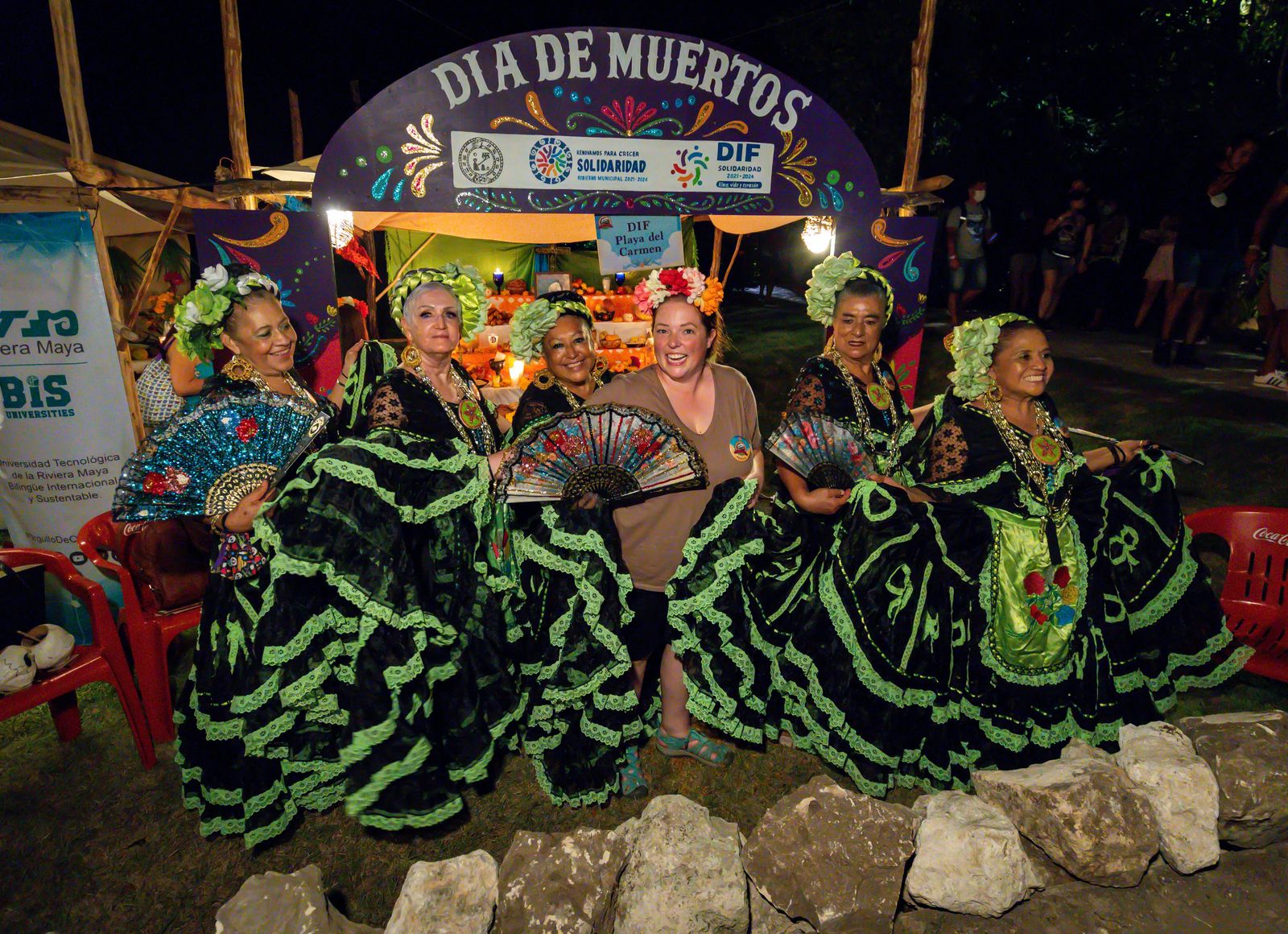 Pro Tips On Visiting & Tickets
Get your tickets early and online, when you buy them online in advance they also provide a discount of about 10%, I would also put in the extra cost to get the photo pass. It makes it REALLY convenient to be able to scan your wristband and then take a photo without having to cram and carry around all day at the park.
If you visit Xcaret during the day it is around $109-$136 per day (if you want to add foood or not) and includes: the underground river, the beach, butterfly pavilion, coral reef aquarium, aviary, Children's World, life jackets and tubes, the jungle trail and more. If you visit at night it is around $89 but you can only visit after 4pm.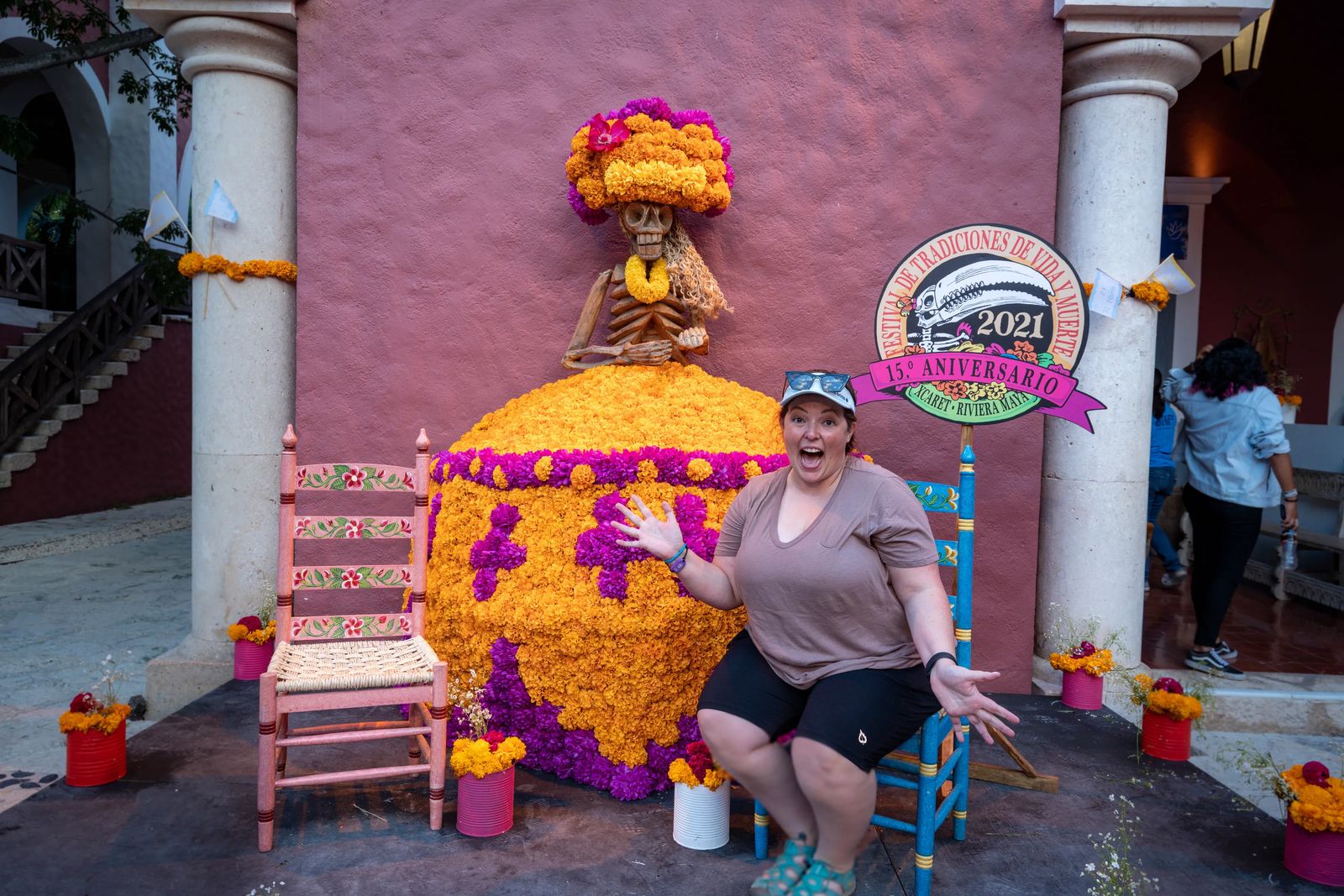 If you use your HBSC credit card and use it to buy one day, then you can get your second day free. Bundling other parks can also score you a discount. There are six parks associated with Xcaret, and they are all unique and packed with adventures. If you bundle it drops the cost to $36-$49 per park.
Bring a reusable water bottle as well, there are plenty of water bottle filling stations throughout the park and it is all filtered. It is technically starting into summer during Dia de los Muertos, so make sure you are drinking enough water.
Make sure you use Xcaret approved bug spray and sunscreen as the waters are from the ocean and need to be reef safe. You need to protect the fish and wear something that is biodegradable.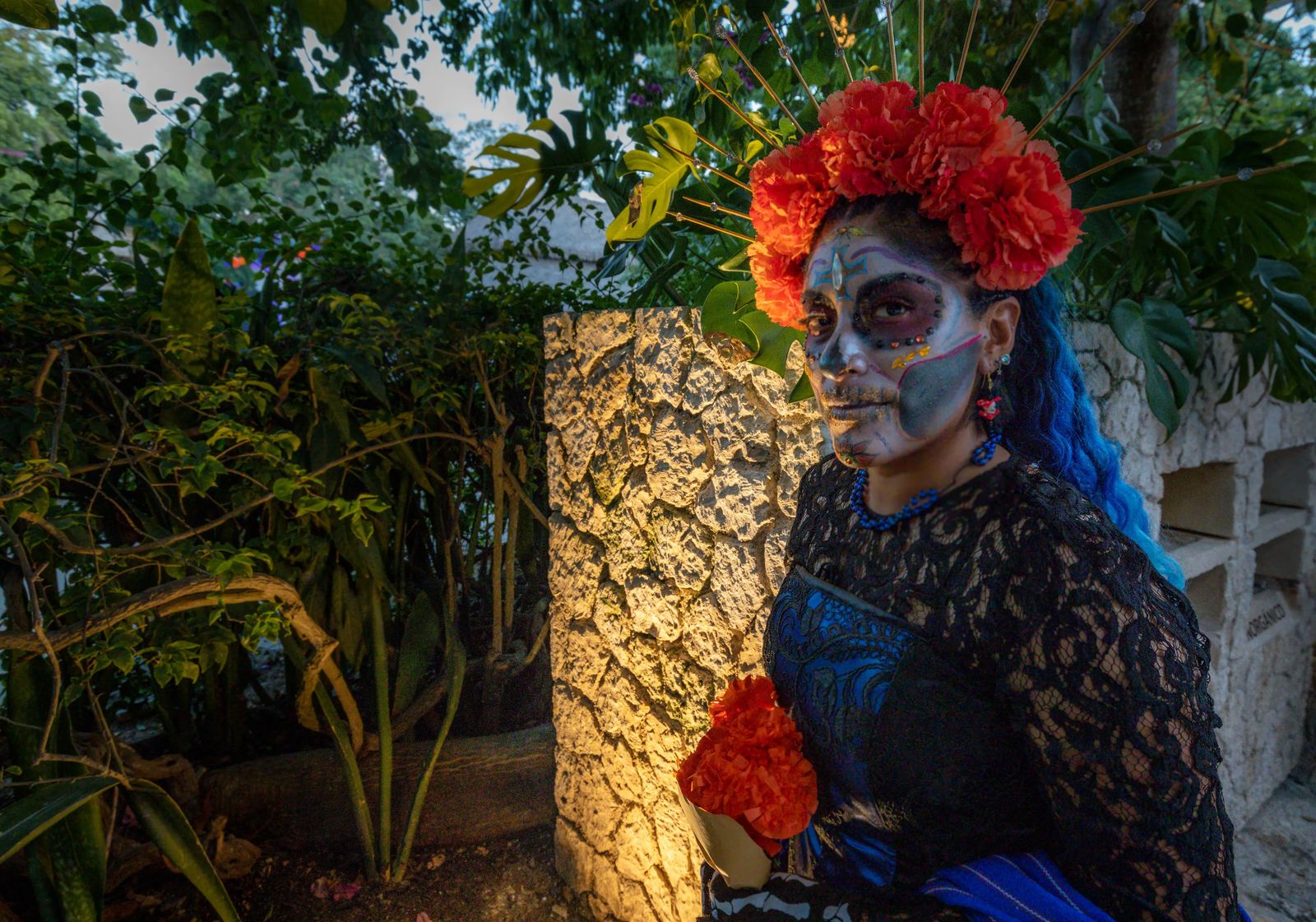 Bring a waterproof case for your phone or your Go-Pro if you want to swim the river. Bring both cash and credit card as the markets often have either or, but not both options for payment.
If you go a few days early, I suggest staying at least two weeks and buy the Xcaret Total admission (again save 10-15% by buying the tickets online). This gives you access to the entire park including Adrenalina, Snuba experience, and Sea Trek.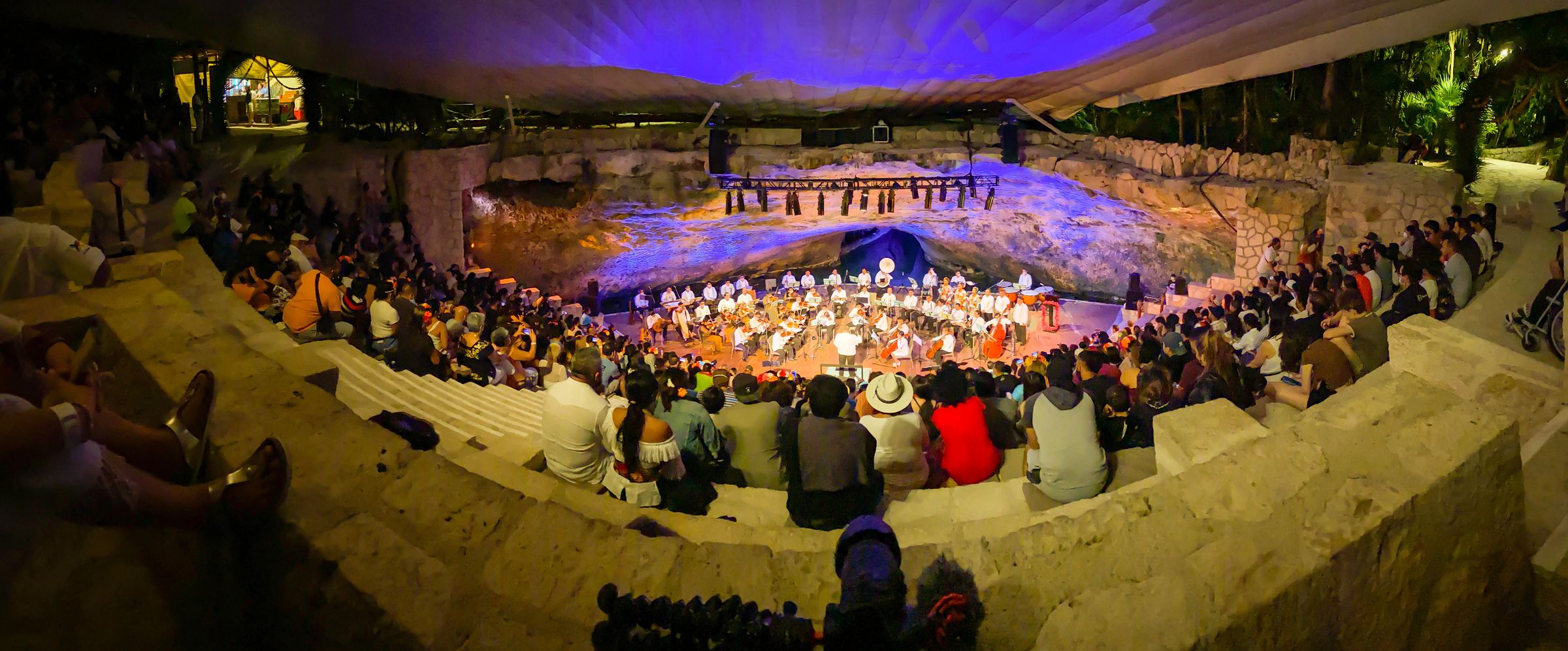 Other Notable Areas In Mexico To Visit During Dia De Los Muertos
Pátzcuaro is one of the most moving Day of the Dead celebrations, and is like something out of the Disney movie 'Tangled'. Pátzcuaro is 225 miles West of Mexico city, and the indigenous people of this area flock to Pátzcuaro Lake and pile into canoes and put a single candle at the head of the bow. They all paddle over to a small island, Janitzio, for an all night vigil at a cemetery kept there.
Mixquic is in Mexico City, and at the Augustinian convent toll in a beautiful symphony as parishioners come and lay candles and flowers and decorate their loved ones graves.
Tuxtepec is in the North of Oaxaca in Mexico, and their famous sawdust carpets take on a whole new life. The artisans arrange colorful sawdust carpets of flowers, rice, pine needles on the city streets! The carpets are then judged during the celebrations and the winner awarded handsomely.
No matter where you go in Mexico, I'm sure you will find any kind of beautiful celebration with locals who are celebrating both the death and life of a loved one who has passed on.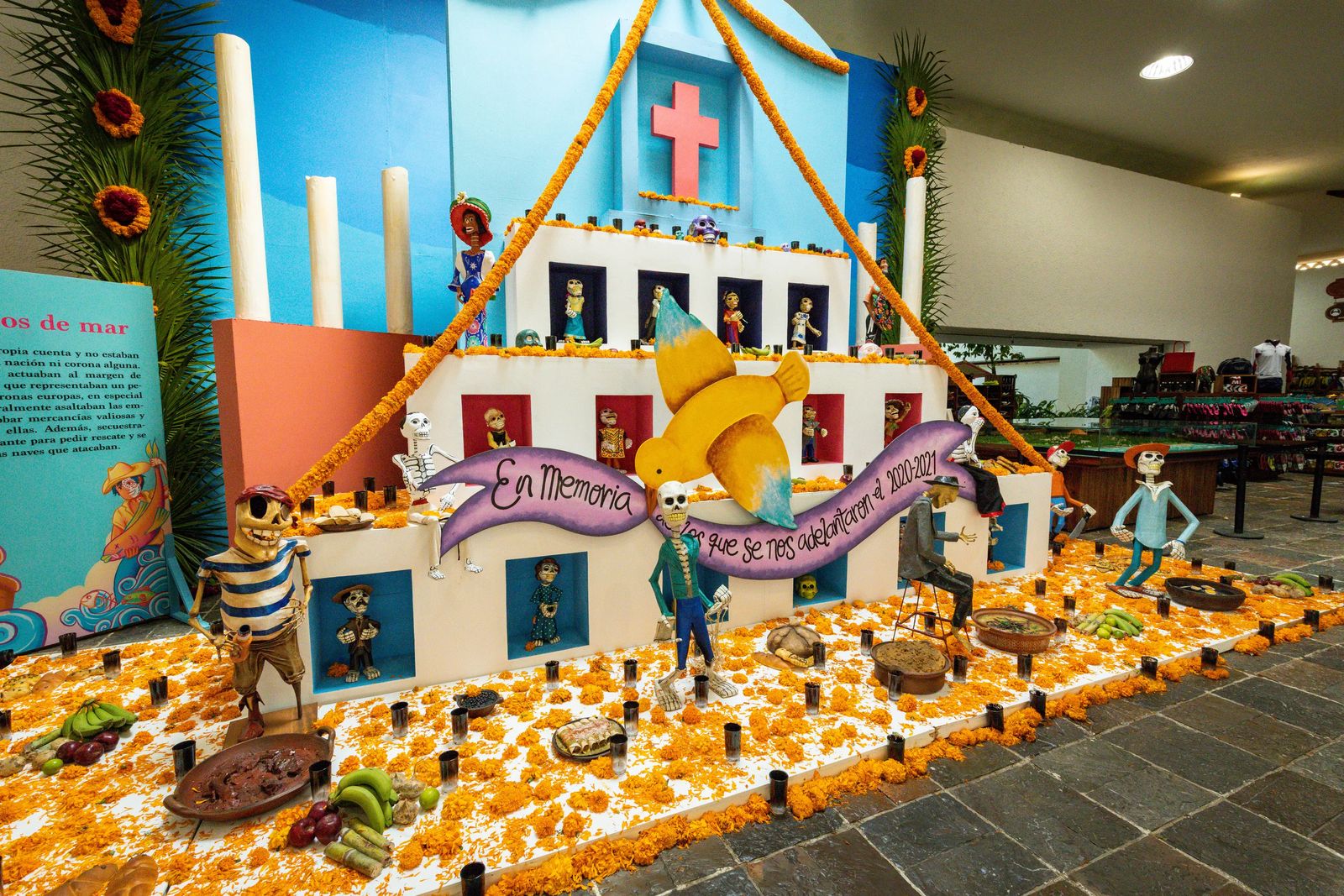 The Takeaway From Visiting Xcaret During Dia De Los Muertos
I was humbled, honored, and inspired to continue the celebration every year for my own loved one at home because of this experience. I lost my Grandma, who was my best friend a few years ago, and it is still hard for me to speak about her to be honest -- but learning how to celebrate her life and honor her memory will forever be a cherished memory in my heart.
A big thank you to the people of Mexico, Xcaret Park and Hotels for having me, teaching me, and giving me a hug as I broke down after reading the poem I wrote about my Grandma.
I'm telling you, going and seeing the reverence and joy the people here hold on this day that the USA typically bangs on doors and asks for candy they don't need --- made me feel like we were doing it all wrong.
If you have any questions, please feel free to leave them below and I will do my best to answer them based off of my own experience there.
MUCH LOVE AND LIGHT, AND HAPPY TRAVELS FRIENDS!
THANKS FOR VISITING CULTURE TREKKING!
Be sure to subscribe below to join the community. I would love to get to know y'all a little better, so I would like to introduce myself, I'm Janiel Green :) Read my story and join on Facebook, Instagram, Twitter or YouTube. I interact with the community a lot on those platforms.
Please feel free to leave any questions you have below. If you found this article useful, please pin the article for later - it really helps support my efforts.
All the best to you and yours!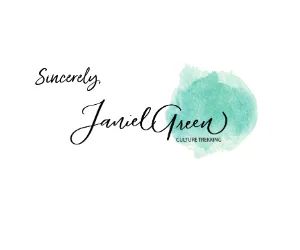 Latest Articles On Culture Trekking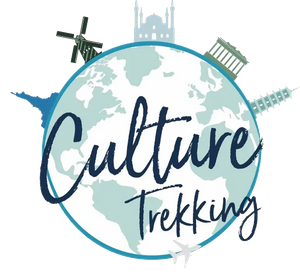 Culture - Connection - Art - Adventure