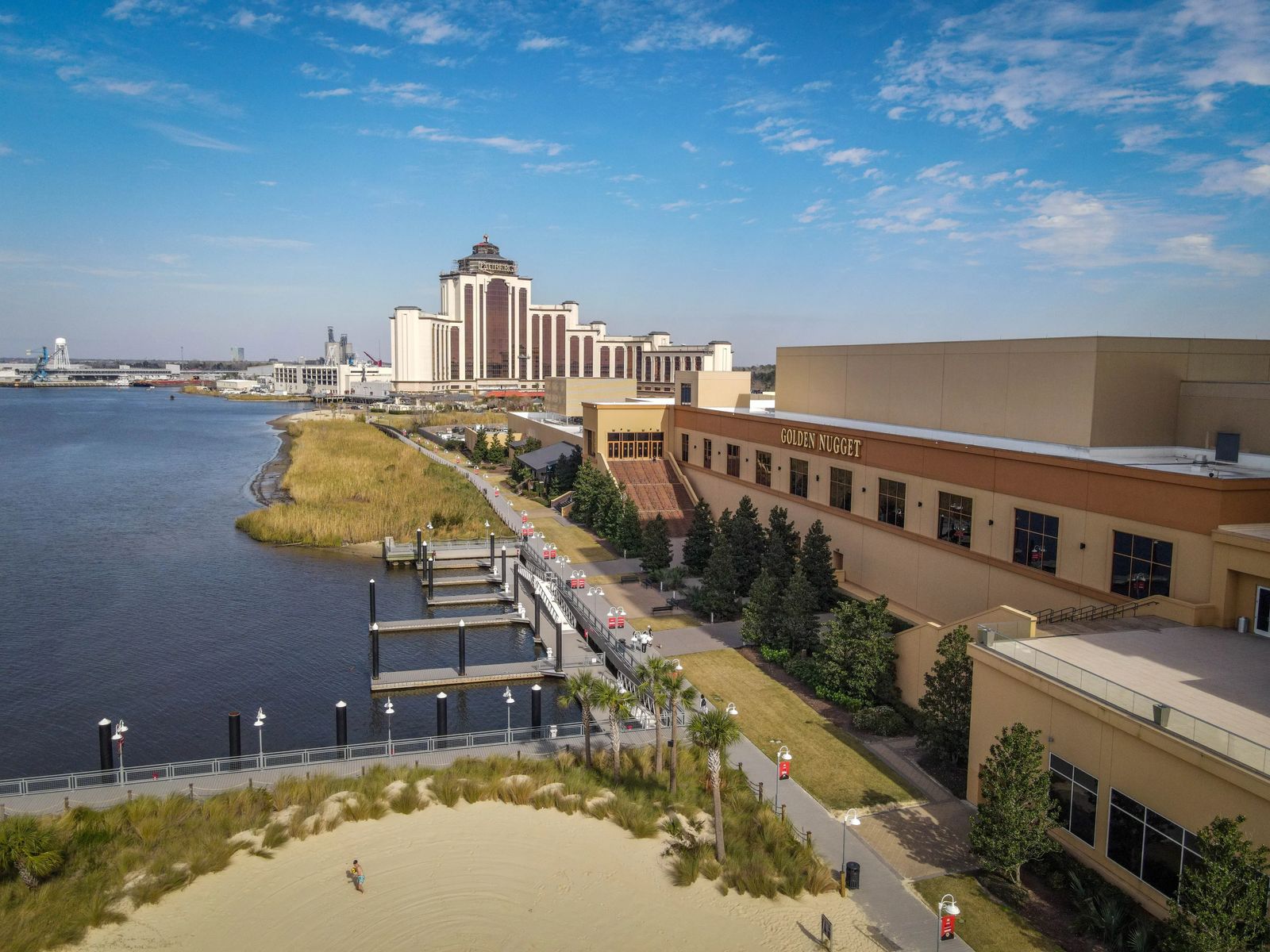 Comparing Luxury Hotels in Lake Charles
When you planning an epic trip, first comes tickets/getting there, then comes where to stay.....when heading to Lake Charles there are four casino hotels that are the top-rated hotels there, but comparing Golden Nugget to L' Auberge (the top two Hotels there).
Time is money, money takes time, and NO ONE likes to spend money or time on a place that isn't going to be epic and feel 'worth it' when choosing your vacation plans. I visited in March of 2022 for celebrating Mardi Gras in Lake Charles, and it was really hard to compare the two but I'm going to attempt to tackle it.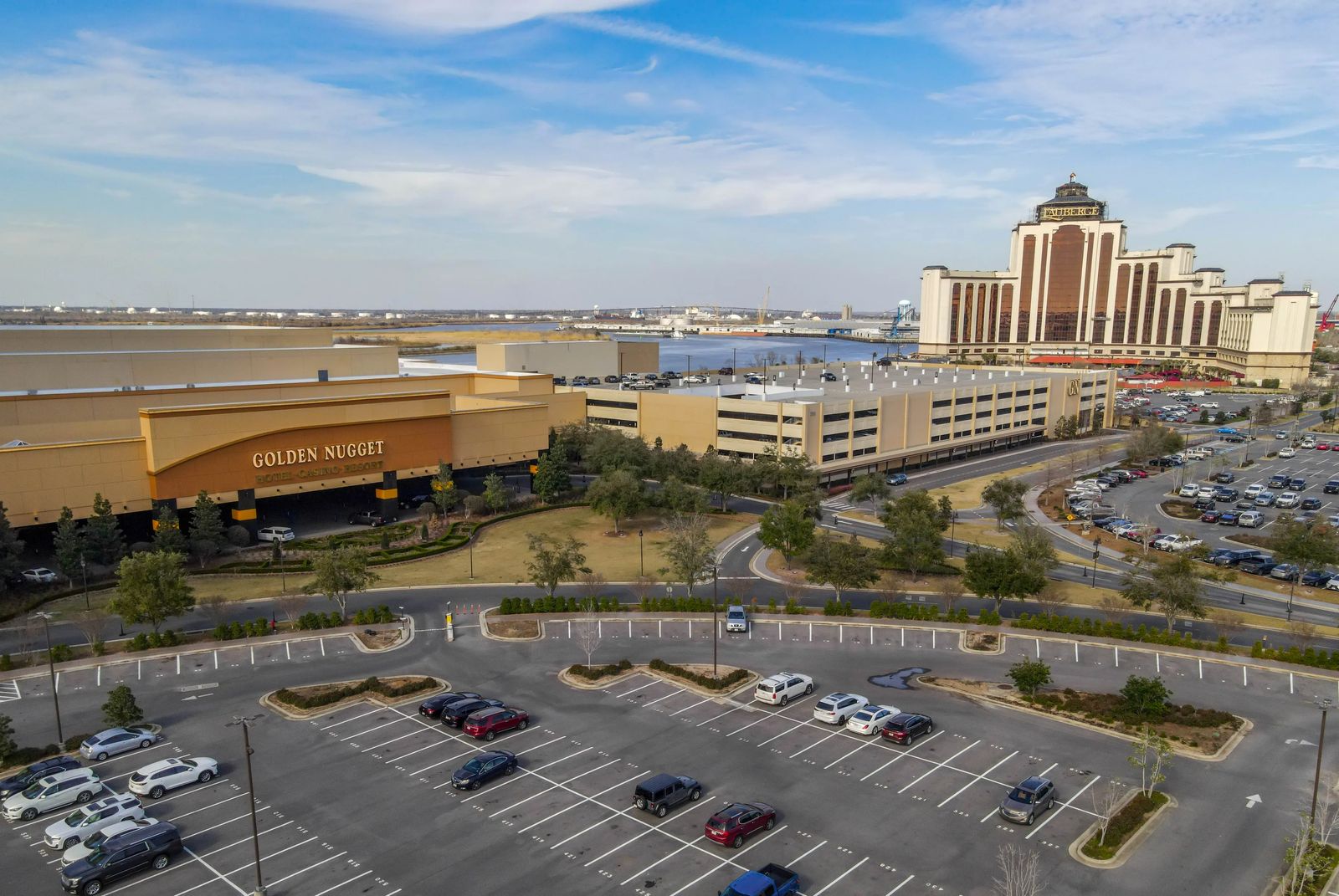 Comparing Golden Nugget To L'Auberge Casino
When planning your trip to Lake Charles for the perfect southern summer getaway, it is important to know where you are staying and if it will suite your vibe for your trip. While you can't please everyone if traveling in a group there are a few things that can help narrow it down. There are four different Hotel Casinos in the Lake Charles area you can stay at, but the Golden Nugget and L 'Auberge are the two top rated hotels in the area and are conveniently right next to each other.
They work hand in hand, and even have a free shuttle that will take you from one property to the other at no additional cost. If you don't want to use the shuttle and get outdoors, there is even a riverside walkway that connects the two, or you can even take your own kayak and kayak along the shores back and forth.
For those who like to have a bit more of a party, don't mind big crowds and a more down home experience then I suggest L 'Auberge. For those who like a bit more quiet and serene side of things, with clean white walls and a bit more bougie then I suggest the Golden Nugget. While these are vast generalizations of the two properties, I will delve into a bit more of why I made these assessments later in the article so keep on reading.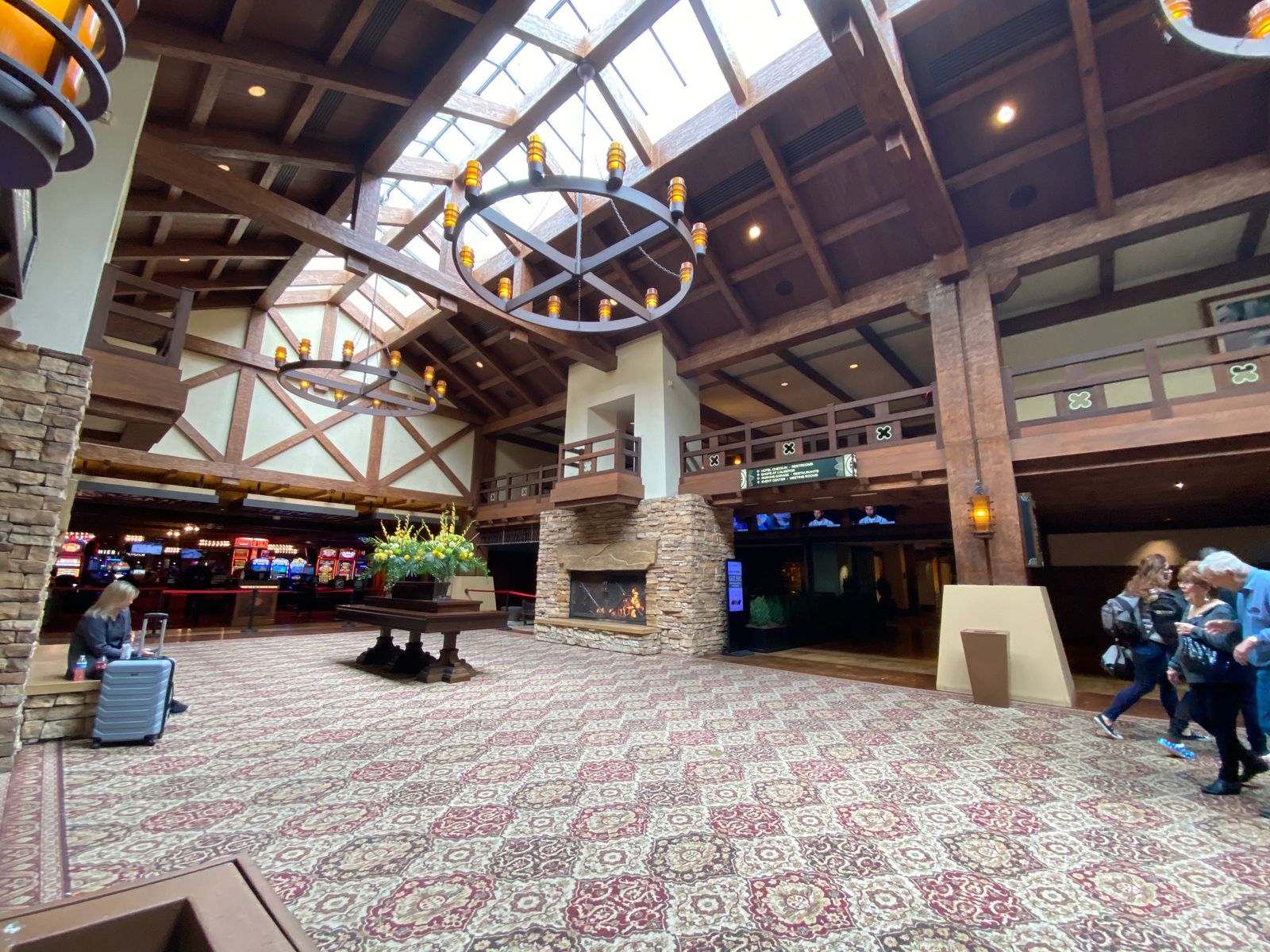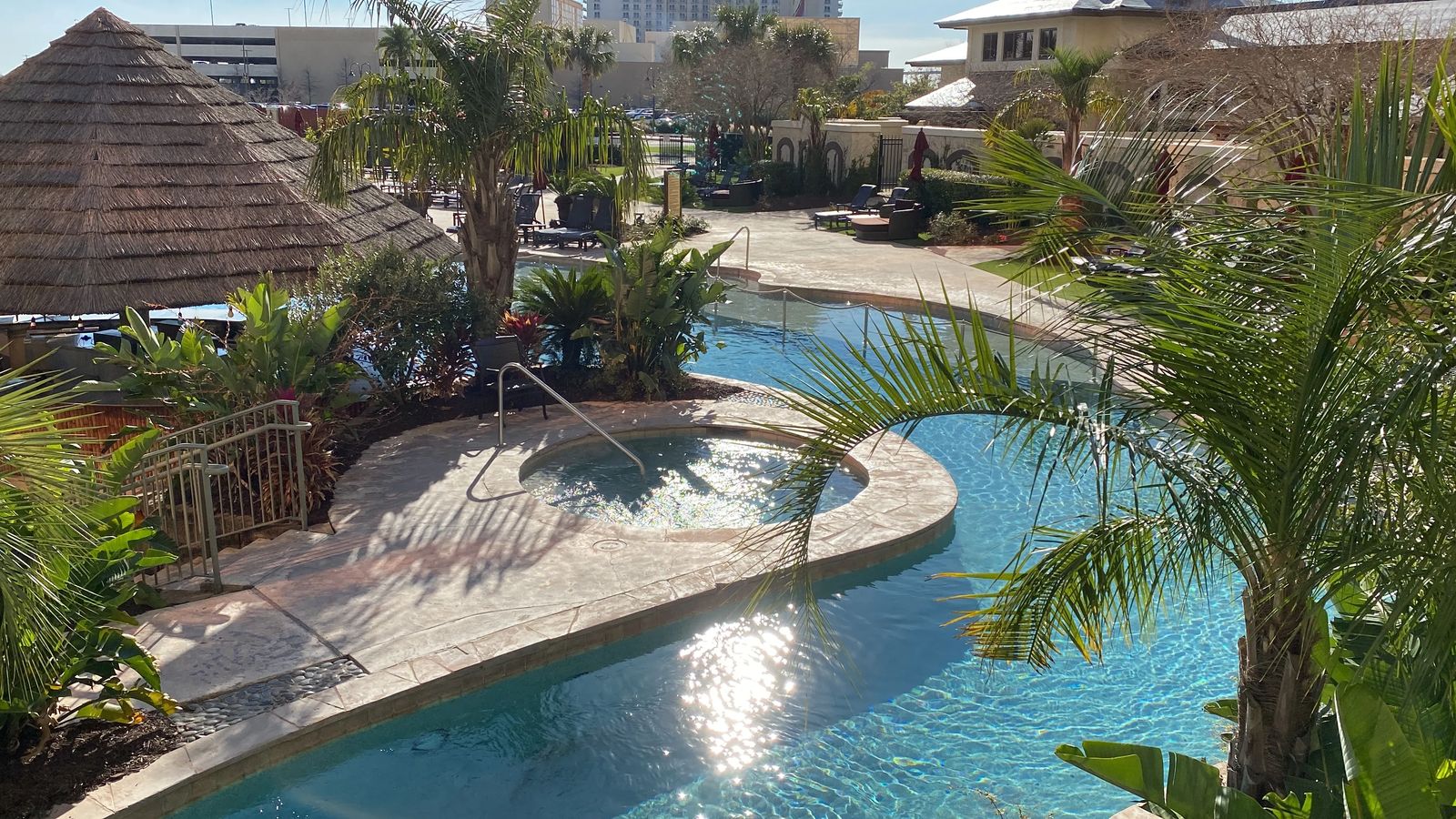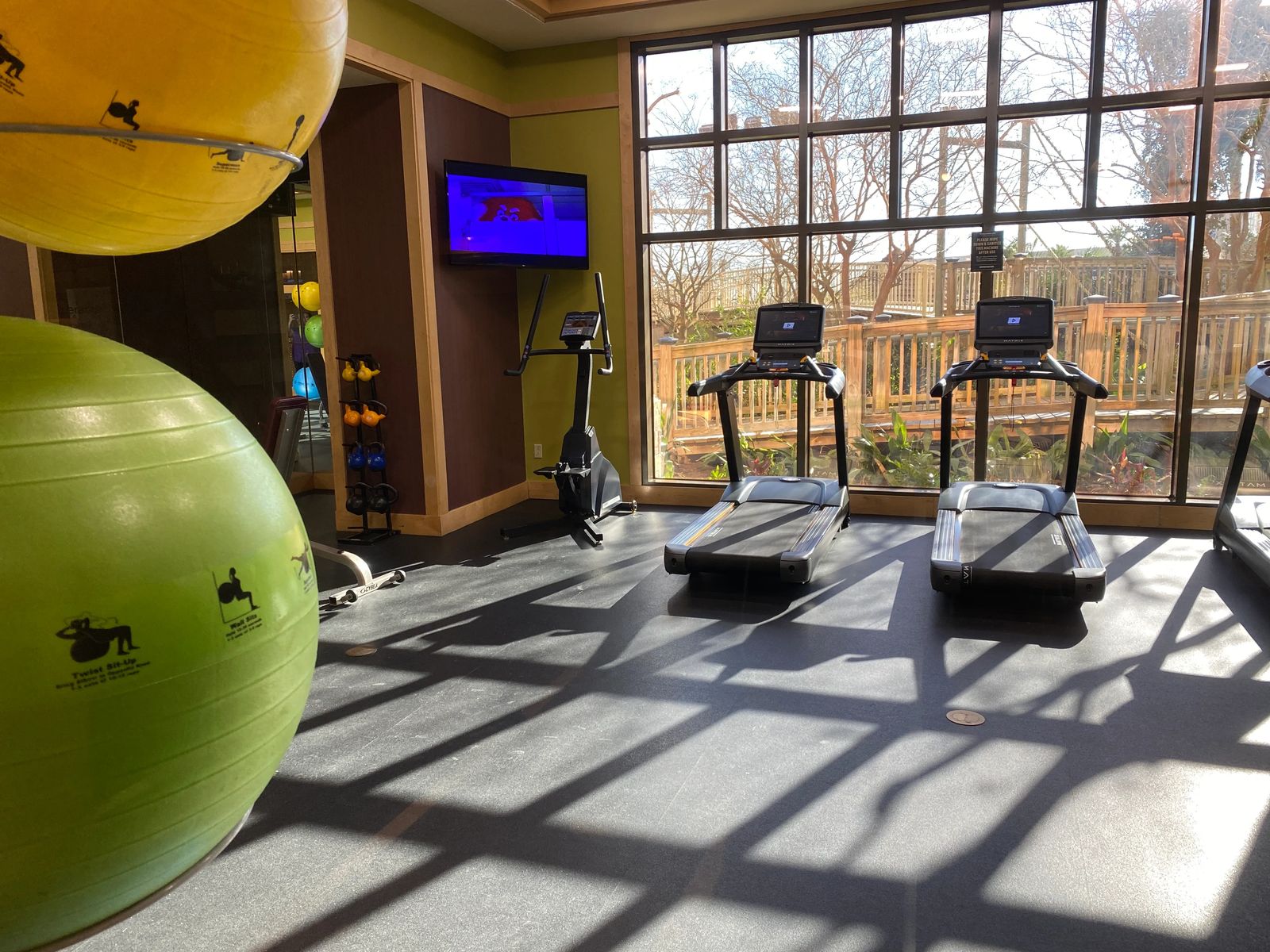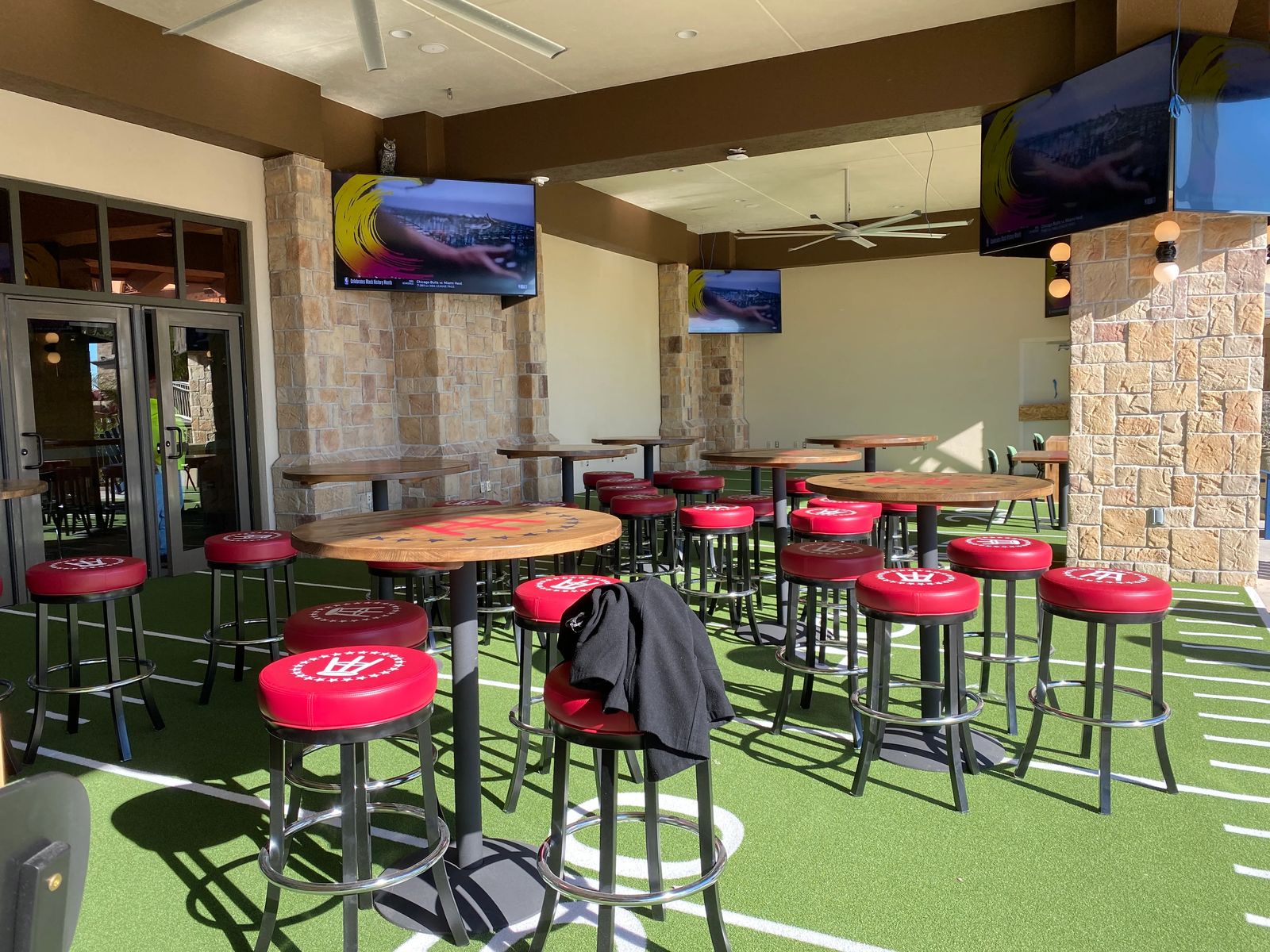 Check-In Process and service
L' Auberge check-in is pretty seamless, however keep in mind that when you are staying at a Casino, the charge holds for incidentals are around $100 per night. I have found this to be true for most hotel casino combinations, so just plan your stay accordingly as once the hold is placed you cannot access that money (thank you Chase Sapphire for saving me on this one).
L' Auberge has a line next to the general check-in line for special guests and members. Golden Nugget has a completely separate room where they take you in, have seating available, and even a few snacks provided while you check-in.
Getting to the elevators to go to your room can be a bit confusing in Golden Nugget, just look for the Starbucks and it is right near there. L' Auberge takes you on a confusing maze through the casino lugging your stuff over carpet.....not my favorite.....so at L' Auberge definitely ask for a caddy to bring your luggage up if you have more than one piece of luggage.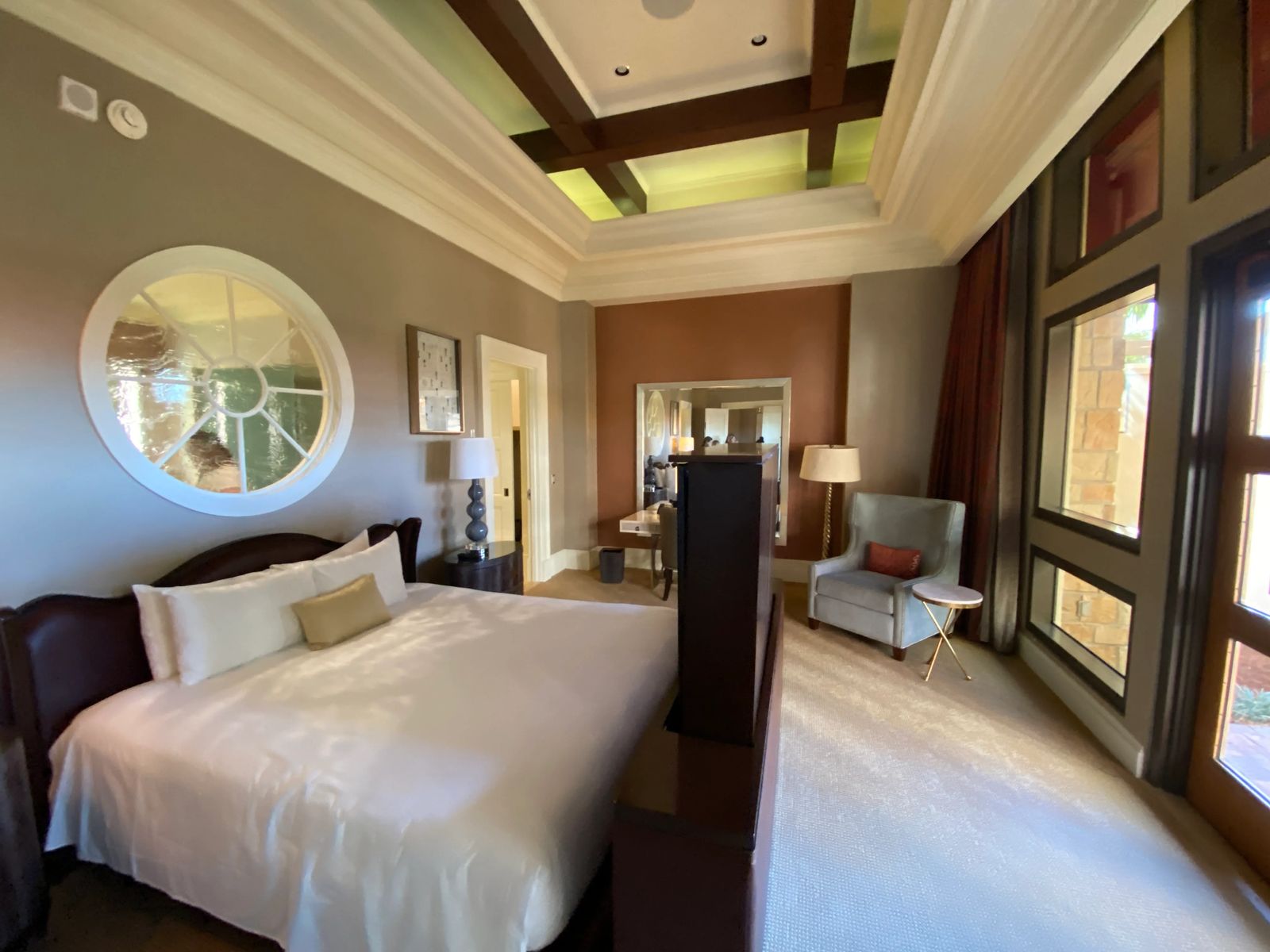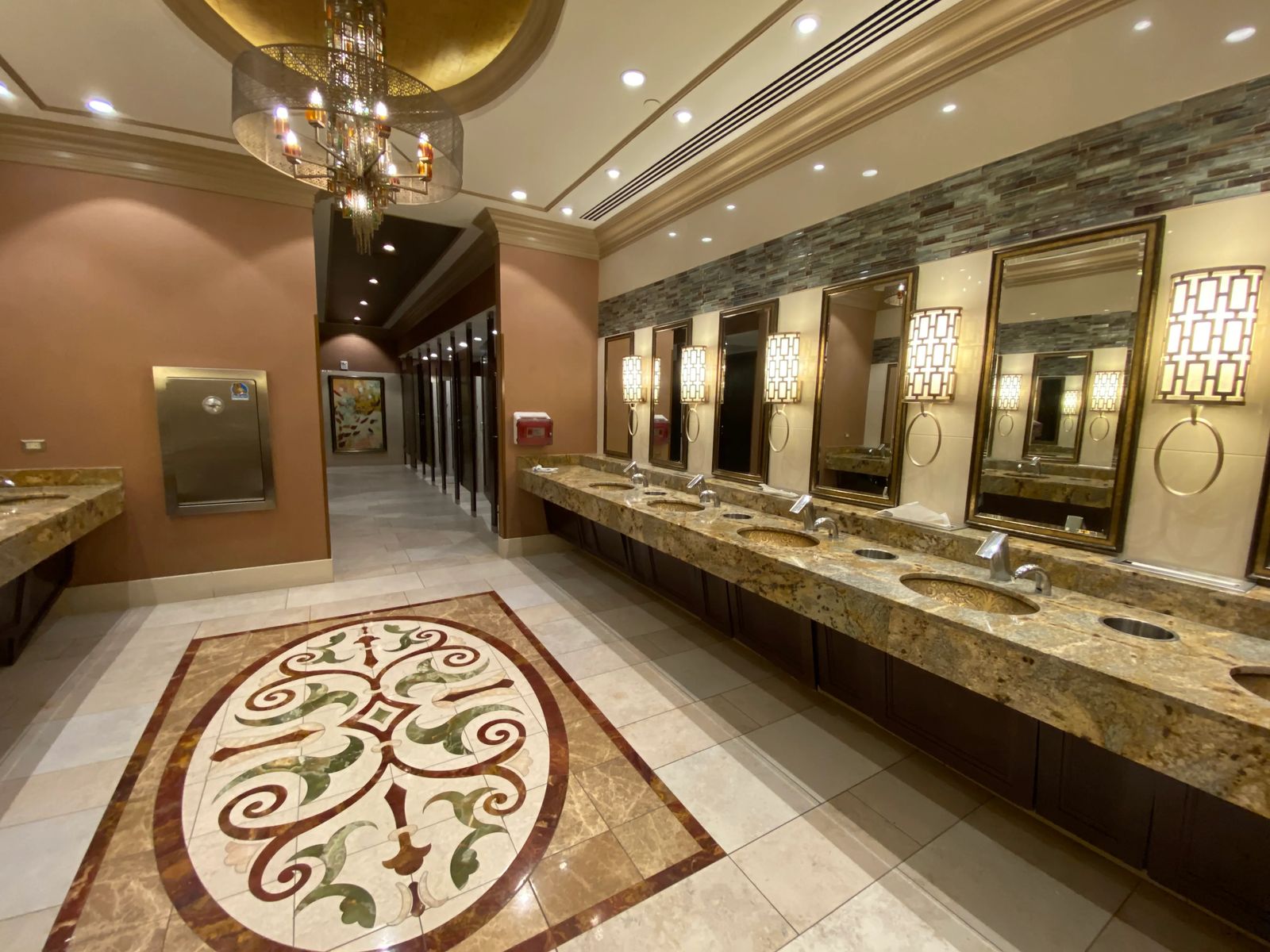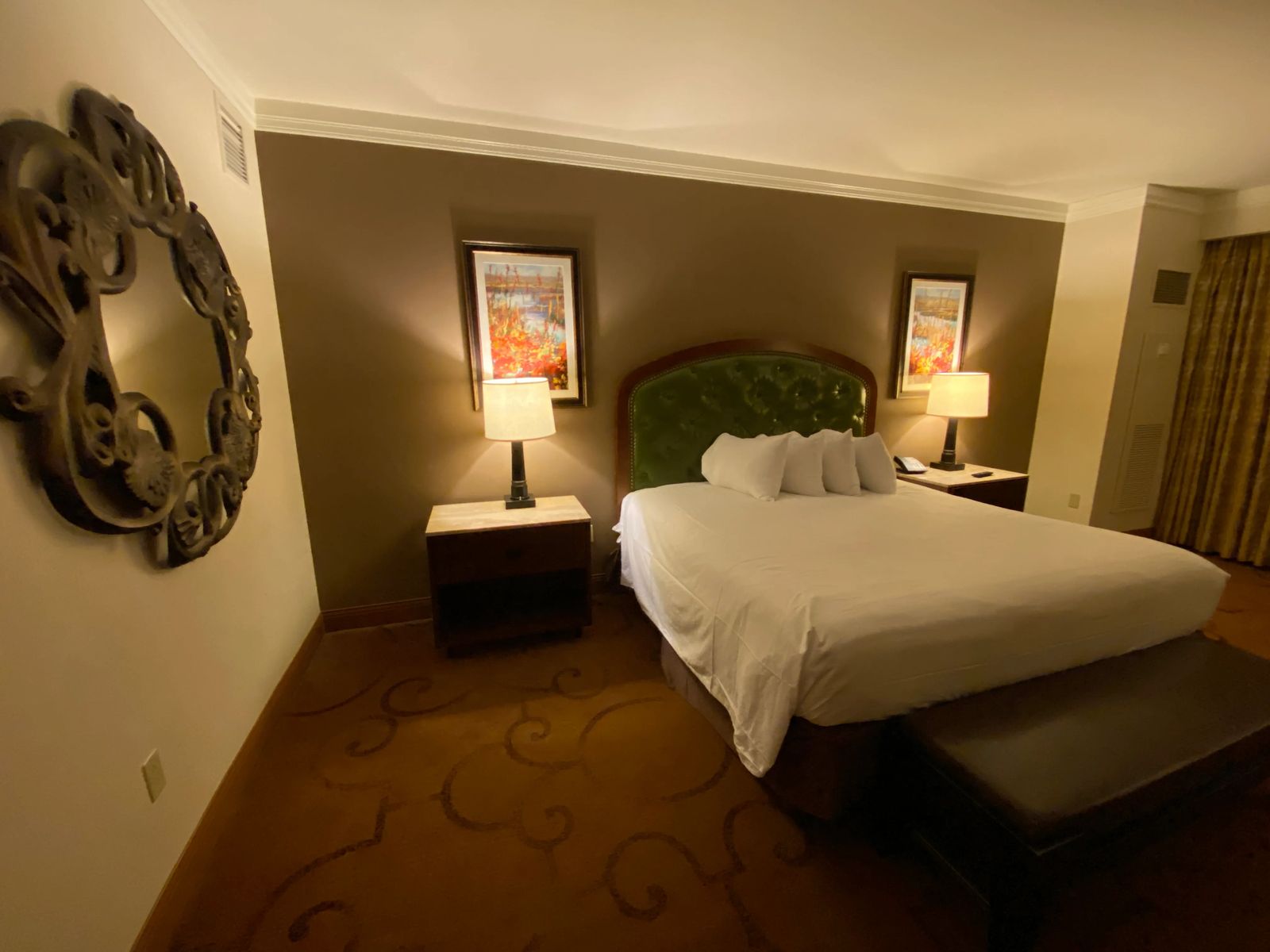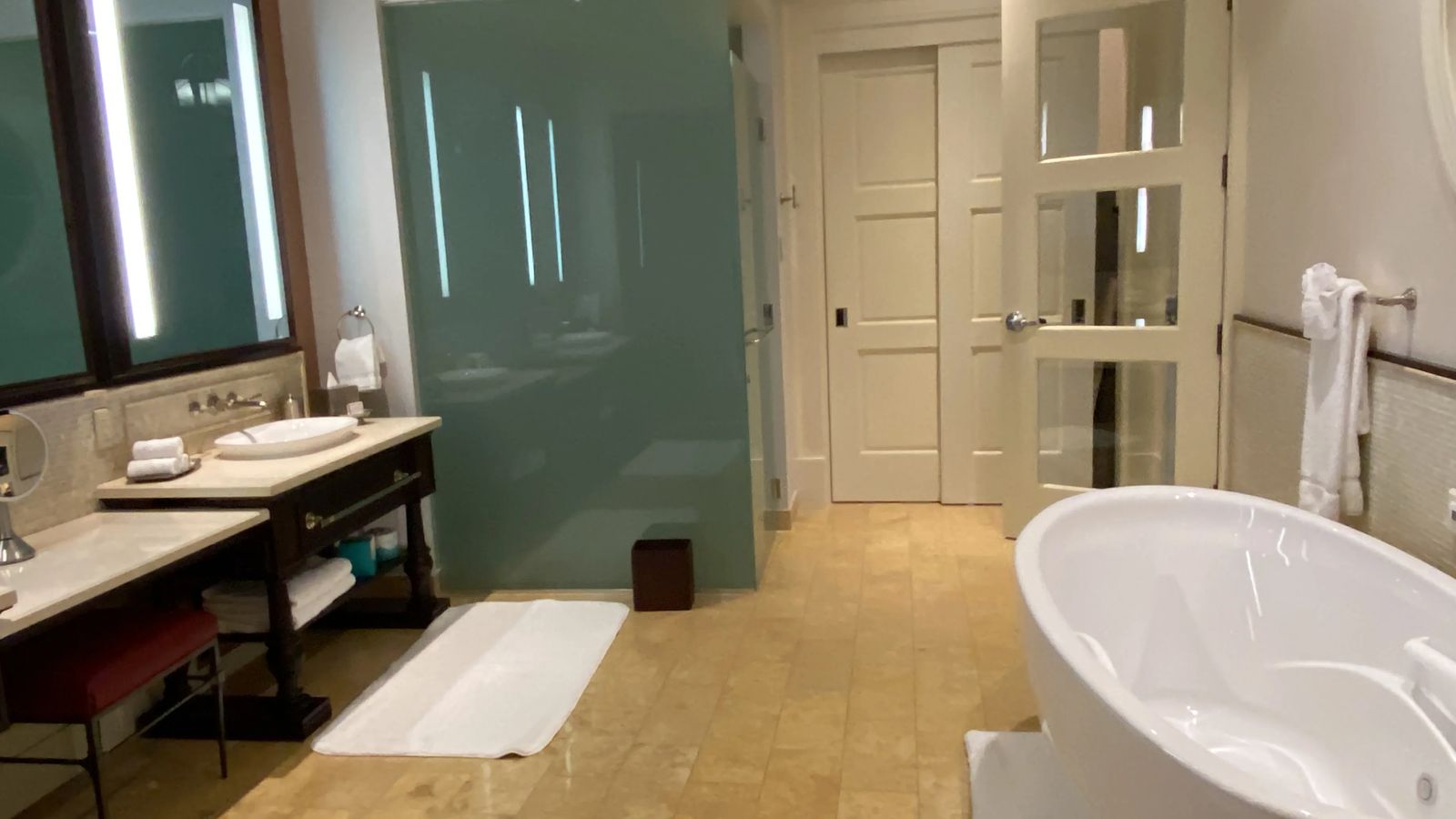 Rooms at Golden Nugget vs L'auberge
L' Auberge rooms are a bit dated to be honest with darker rooms, and a definitive smell of smoke wafting up from the Casino (and likely some people smoking in the rooms when the shouldn't). I found that because I have Asthma I am particularly sensitive to smoke smells, and had to use my rescue inhaler a few times while staying there.
GOOD NEWS, after speaking to the manager of the hotel, they are doing a top to bottom refurnishing and reconstruction of the entire hotel. They are replacing beds, fixtures, paint, carpet, amenities and all and this will take place over the next few years so stay tuned for that. To give you a bit of an idea, head into their brand new Sports Deck that is poolside to see the kind of vibe they are going for. I got a sneak peek of the rooms, and they are going to be STUNNING when they are done.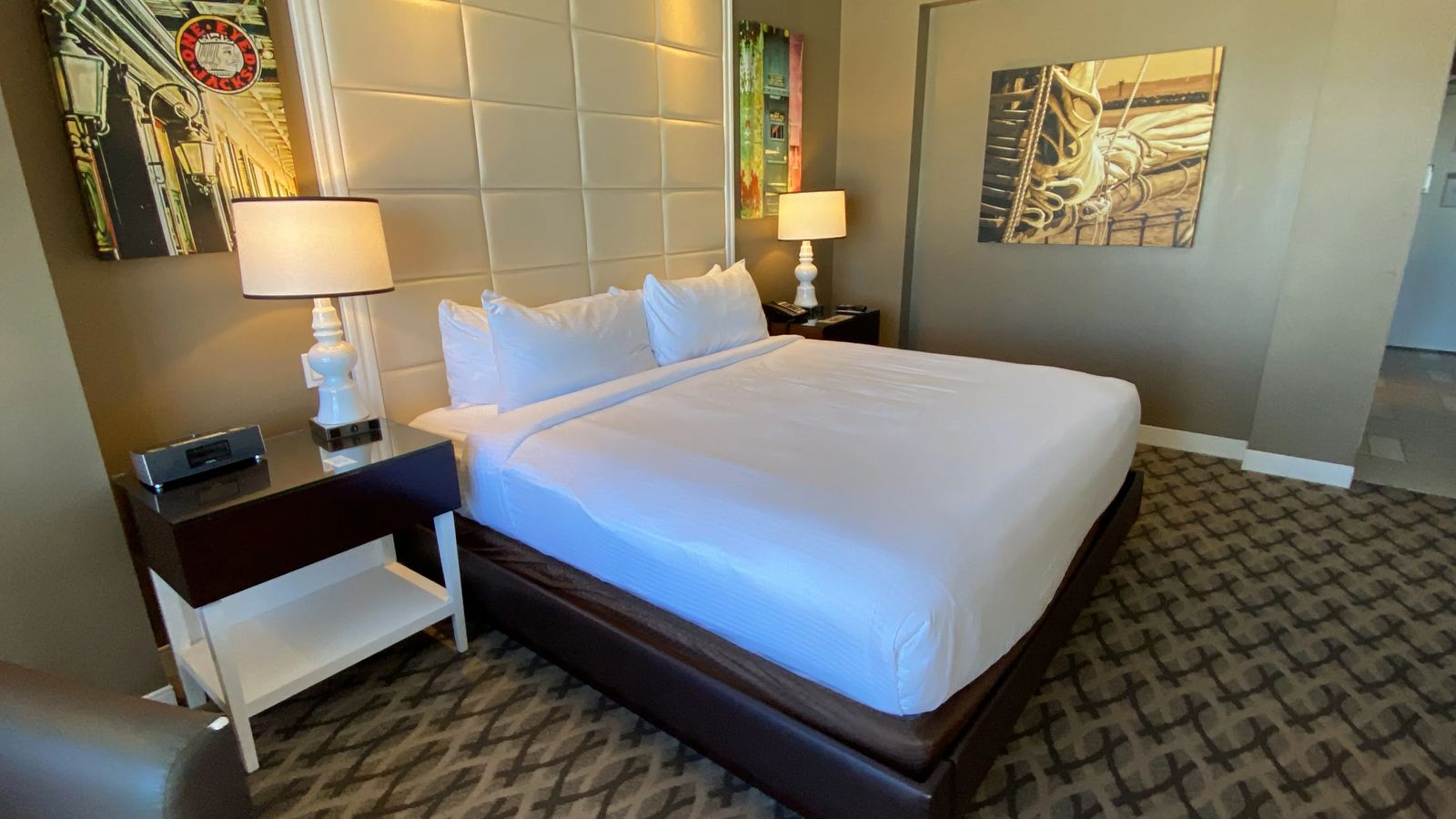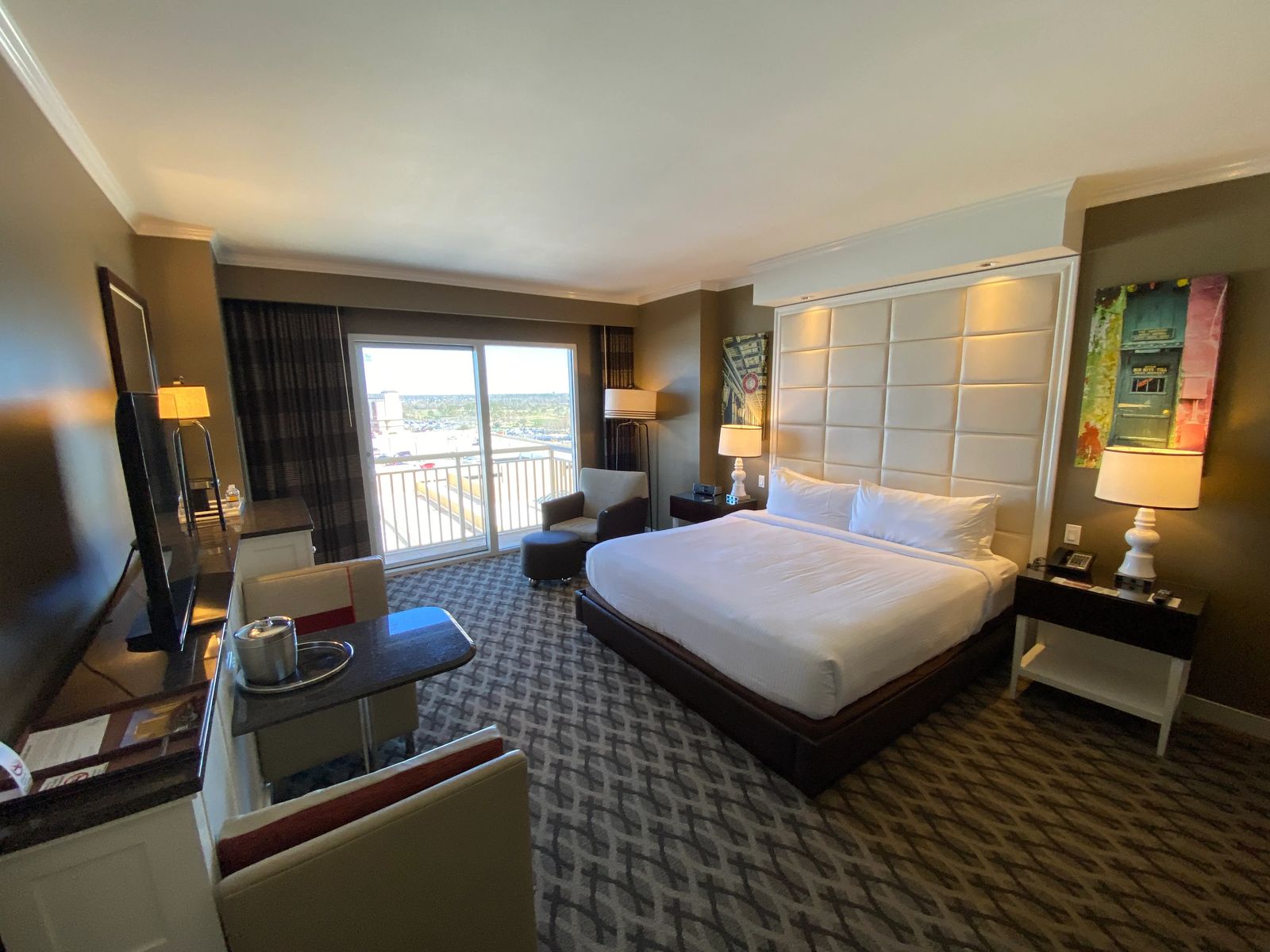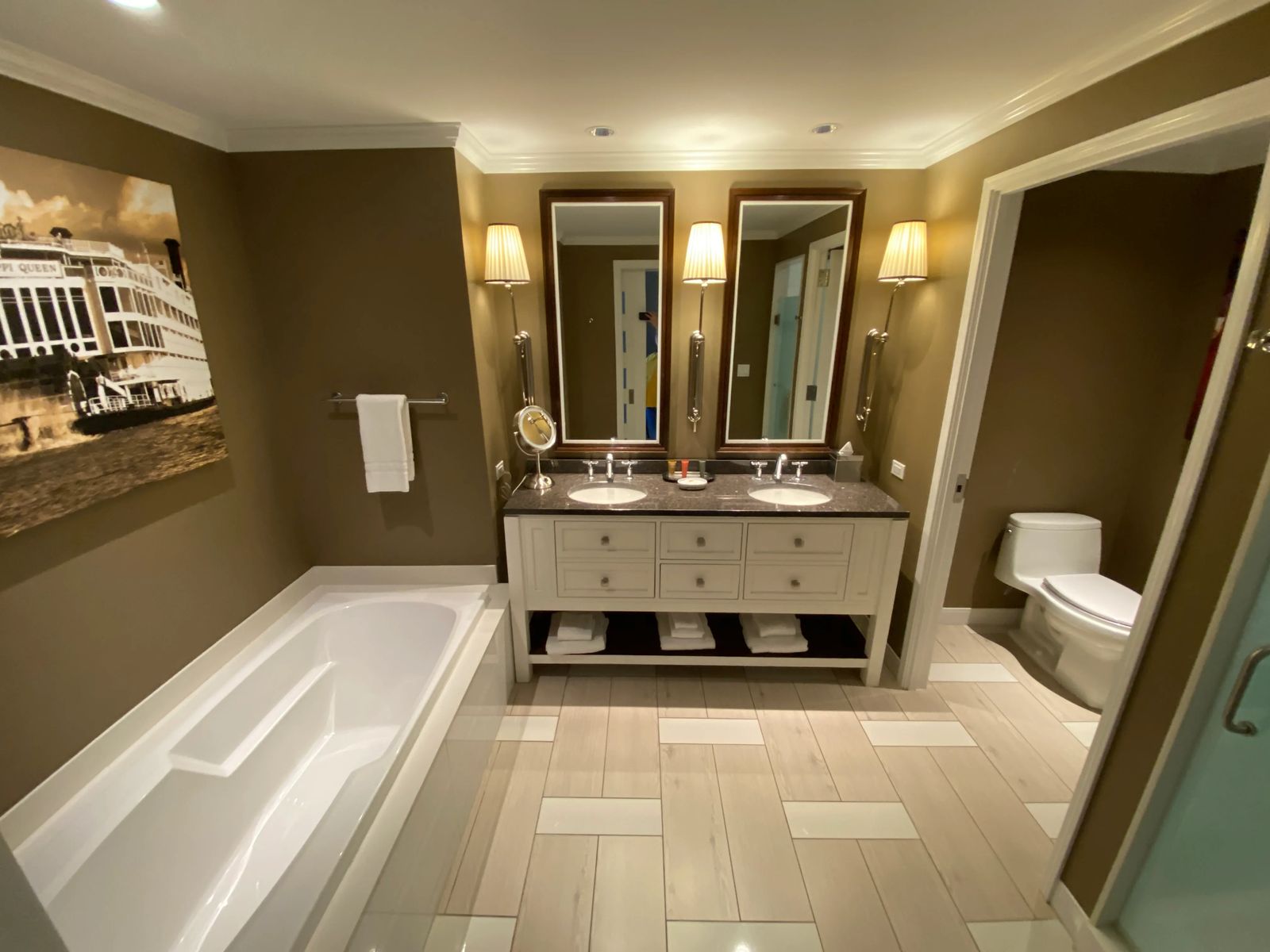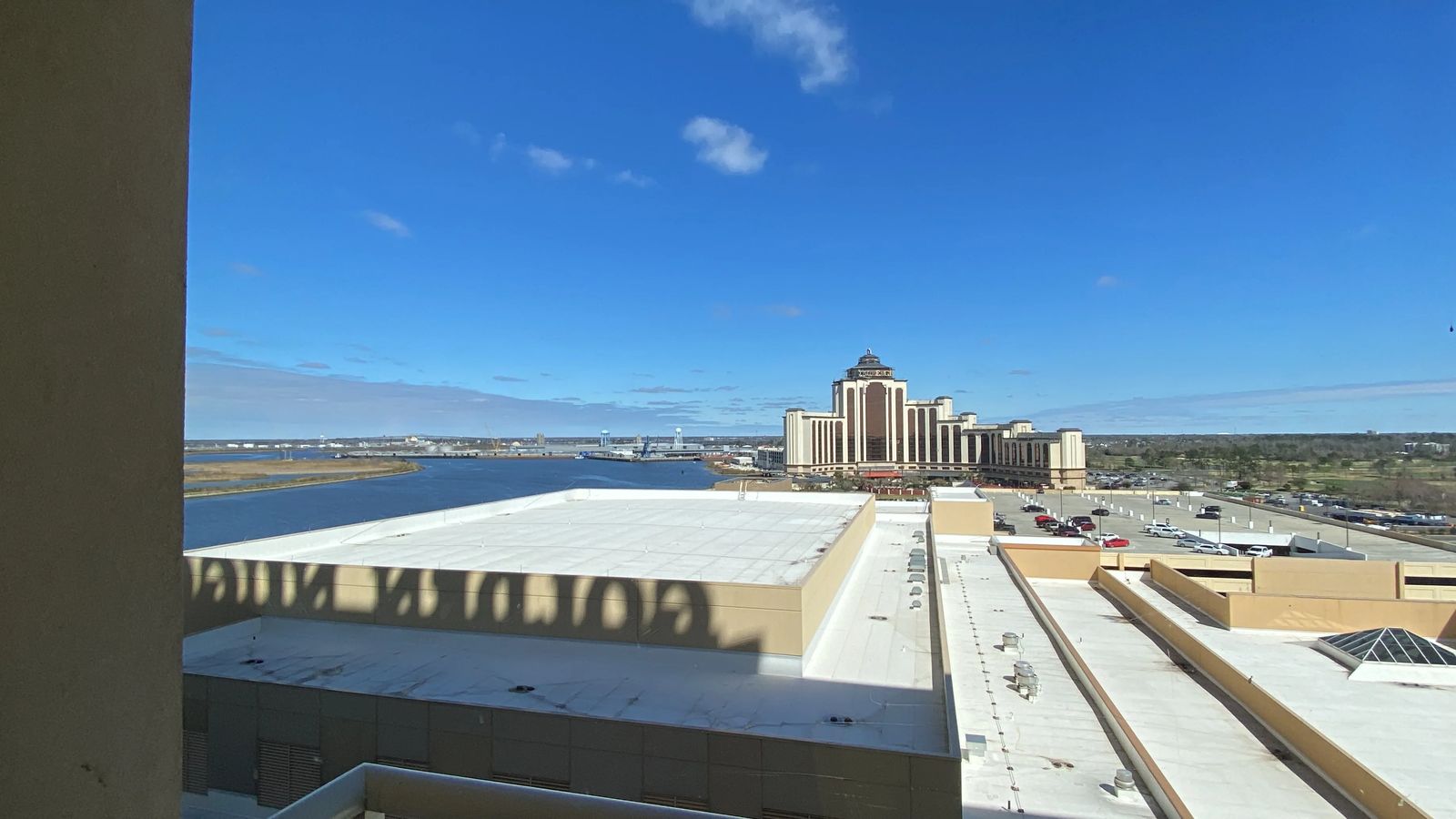 The Golden Nugget Rooms had white walls, sleek decor, and plenty of places to relax in the room with amazing views of both the property, river, and sweeping golf course. The tub was MASSIVE and the shower spacious, with a safe, big closet, and plenty of places to keep your luggage and contents out of the way and still have visitors in the room. The bed here was ultra comfy and preferred it over L' Auberge (for now ;).
I had a few quirks in my room though, the shower takes about 15 minutes to warm up the water (especially if you are on a higher floor). The TV battery remote went out and I couldn't shut the TV off, but within 30 minutes they had a brand new remote up to me.
Neither of the rooms have a refrigerator in it, but there is ice available in case you needed to keep your things cool. If you bring alcohol, you can only consume it in your room as this is a major source of income for the casinos it makes sense.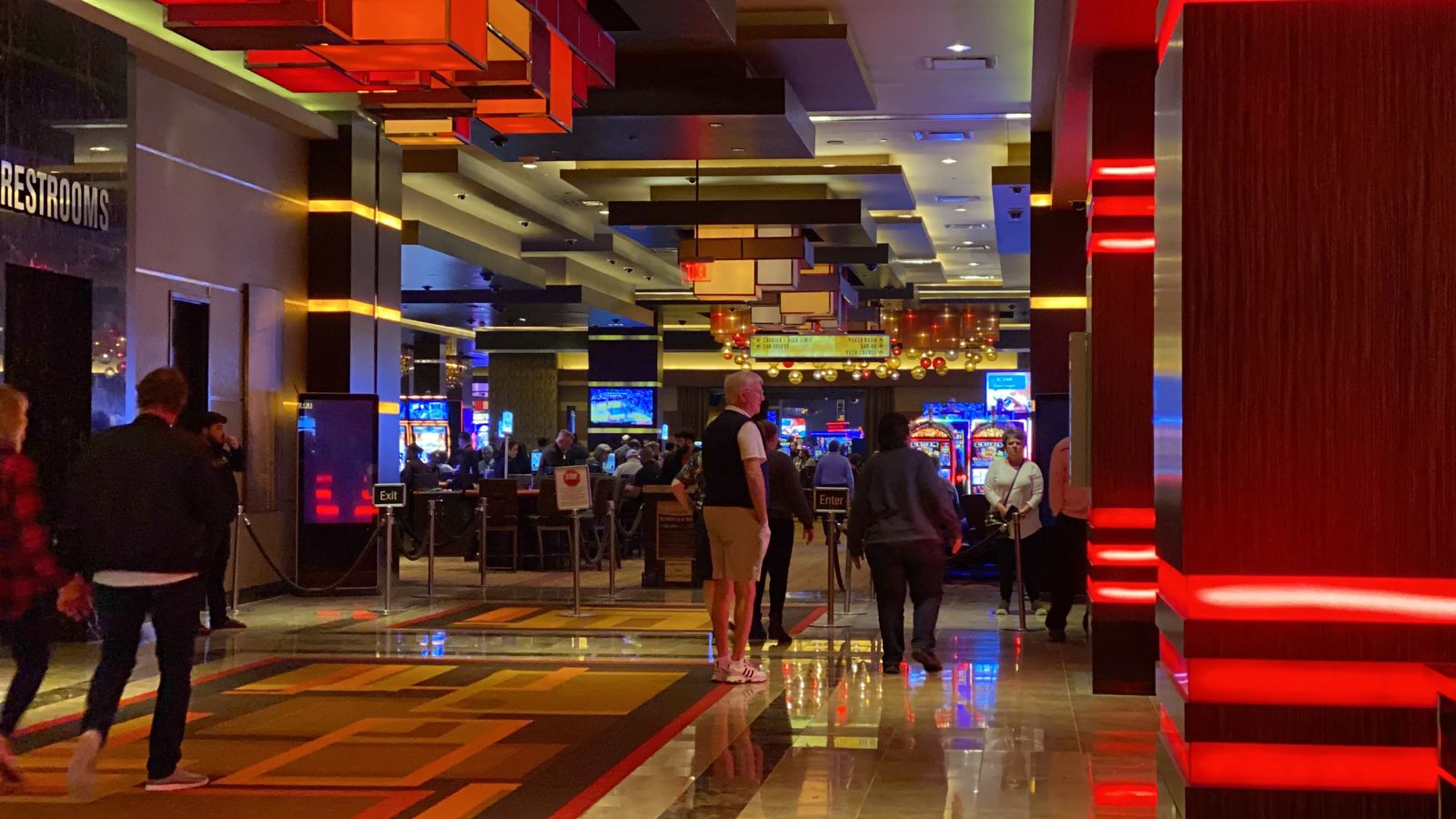 Casnio Floors
I'm not a gambler myself, but it looks like there were plenty of people on the casino floor relaxing and having a great time.
The Golden Nugget has 75 table games, a poker room that sits outside the casino floor, 1,600 new slot machines. I'm told they have good promos, giveaways, sports betting is coming soon, and the jackpot runs above 70k - so IF YA FEELIN' LUCKY give the casino a whirl!
At L' Auberge it is a single-level casino with 30,000 sq ft. There are 63 game tables, and over 1,600 slot machines. L' Auberge also has the VIP gaming experience with the High Limit Casino with a plushy VIP lounge.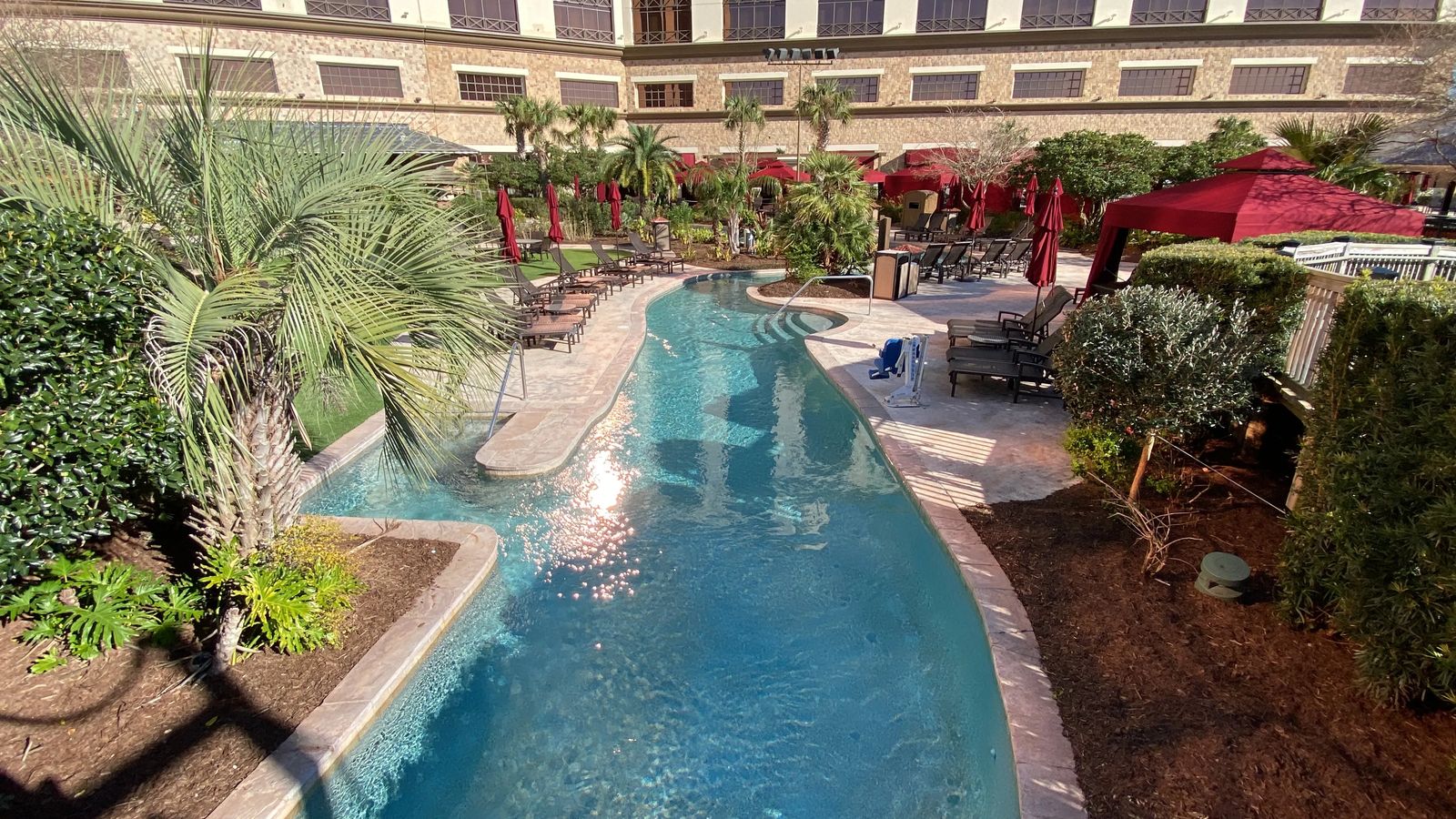 Pool, Hot Tubs and Waterfront
When comparing the two pools, again it goes into 'what is your vibe?' - do you like crowded, party, energy or public pool with spaces that feel a bit more intimate and private?
L' Auberge is your hotspot for the party and energy when it comes to the ultimate pool party. They have concerts by the pool every summer where they take down the back wall and turn the entire area into a giant poolside concert zone complete with about 1,400 people able to attend. If you are a guest then you have access to the pool along with the complimentary (although limited number) of tubes to float their lazy river.
L' Auberge also has day beds you can rent complete with a couch, fan, personal ice chest, refrigerator, safe, TV, phone, credenza with drawers for belongings and two person daybeds with a table and umbrella. The Cabana does get a bit more expensive with holidays and the busy season so makes sure to book in advance.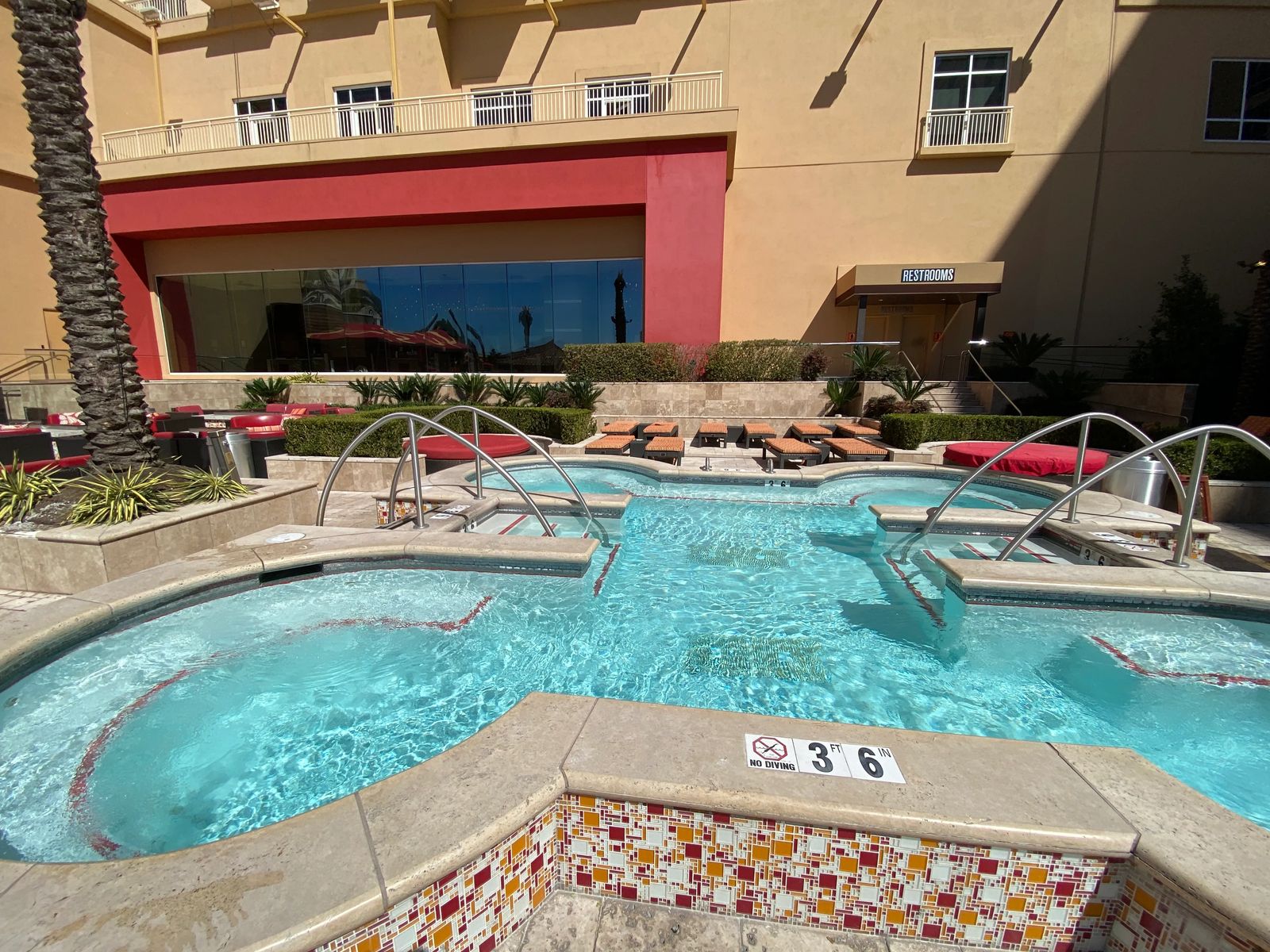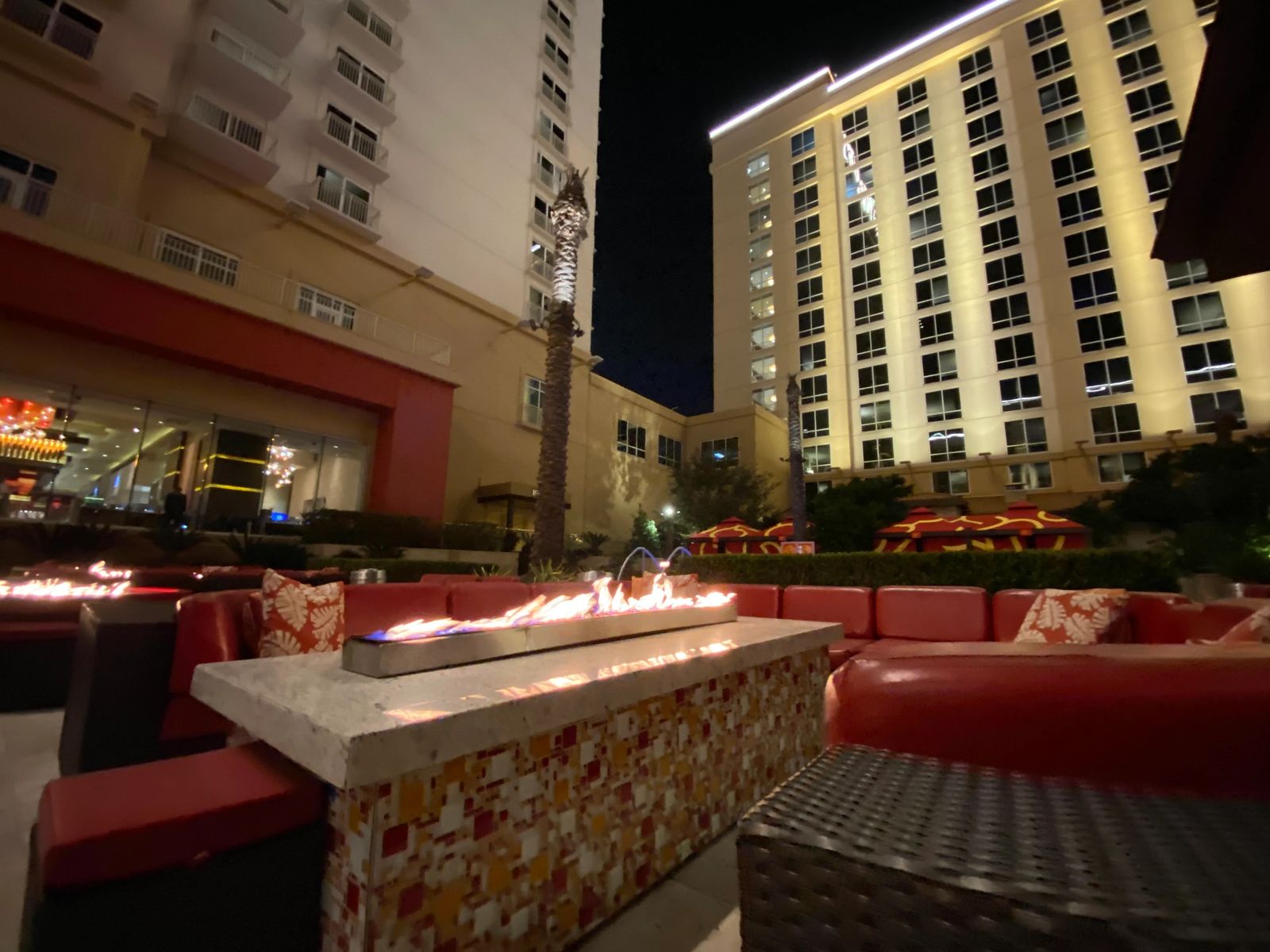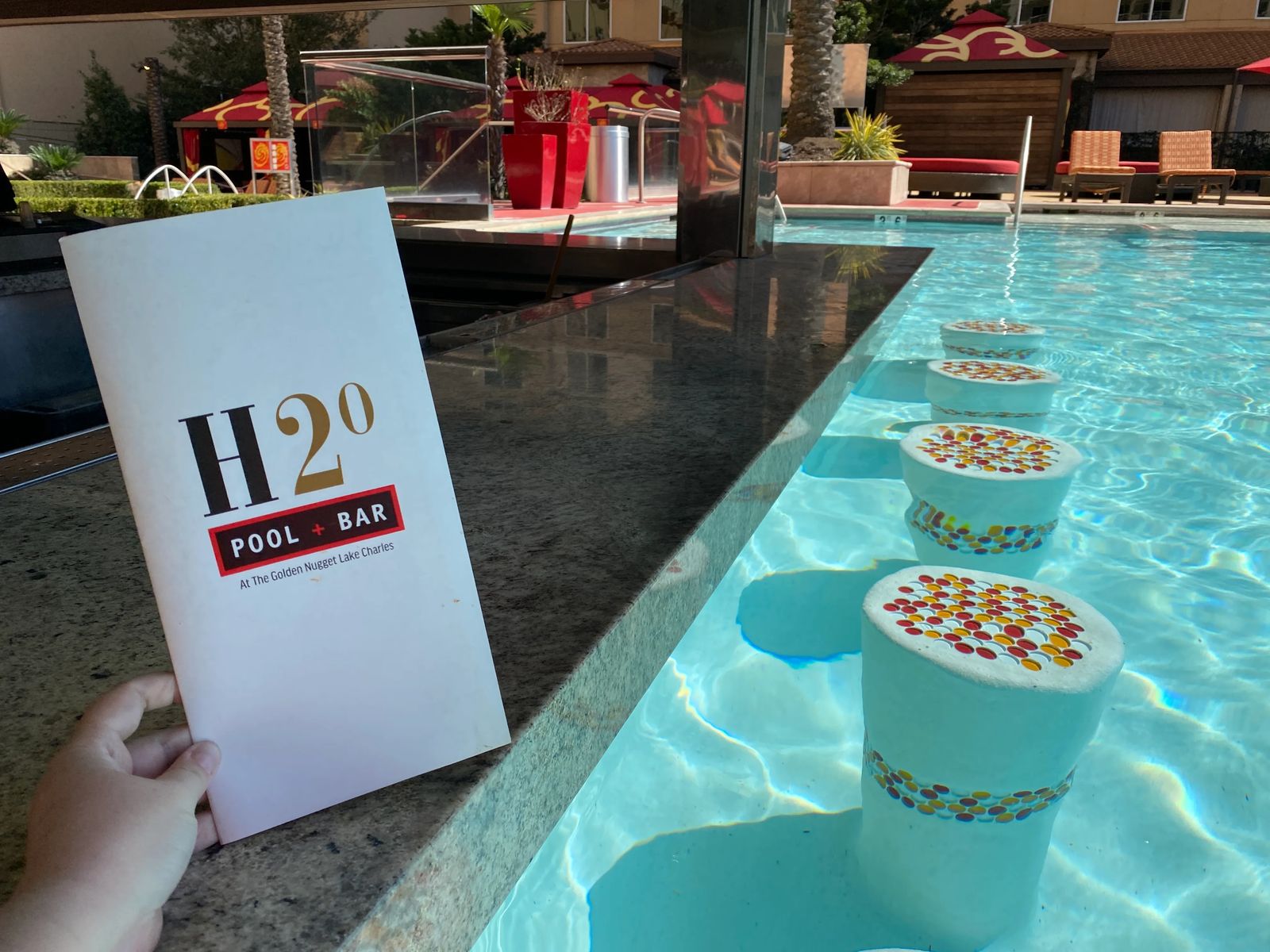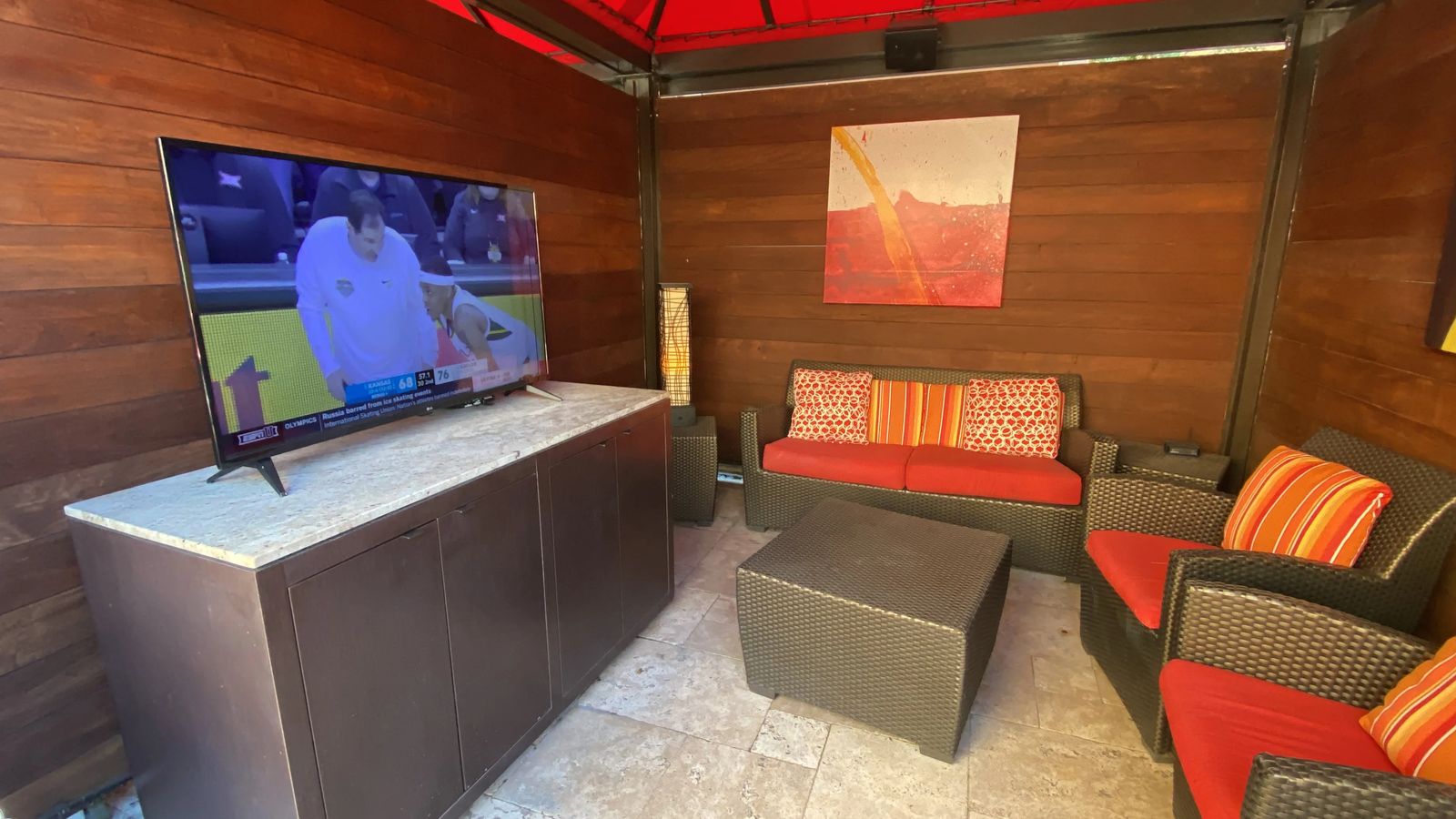 The Golden Nugget pool has day beds IN THE POOL, right next to the swim up bar (H20). There is a small water slide here, as well as a lazy river. They also have fire pits with giant couches for the cooler nights, and hot tubs that are sectioned off for a bit more of a private party feeling. If you go to the very back there is even a small waterfall - so make sure to explore it properly.
The pool at Golden Nugget has 250 chairs, 39 cabanas, 30 daybeds, 7 firepits, a Giant flower looking hot tub, and the the pool is heated year round so you can enjoy it ANY TIME!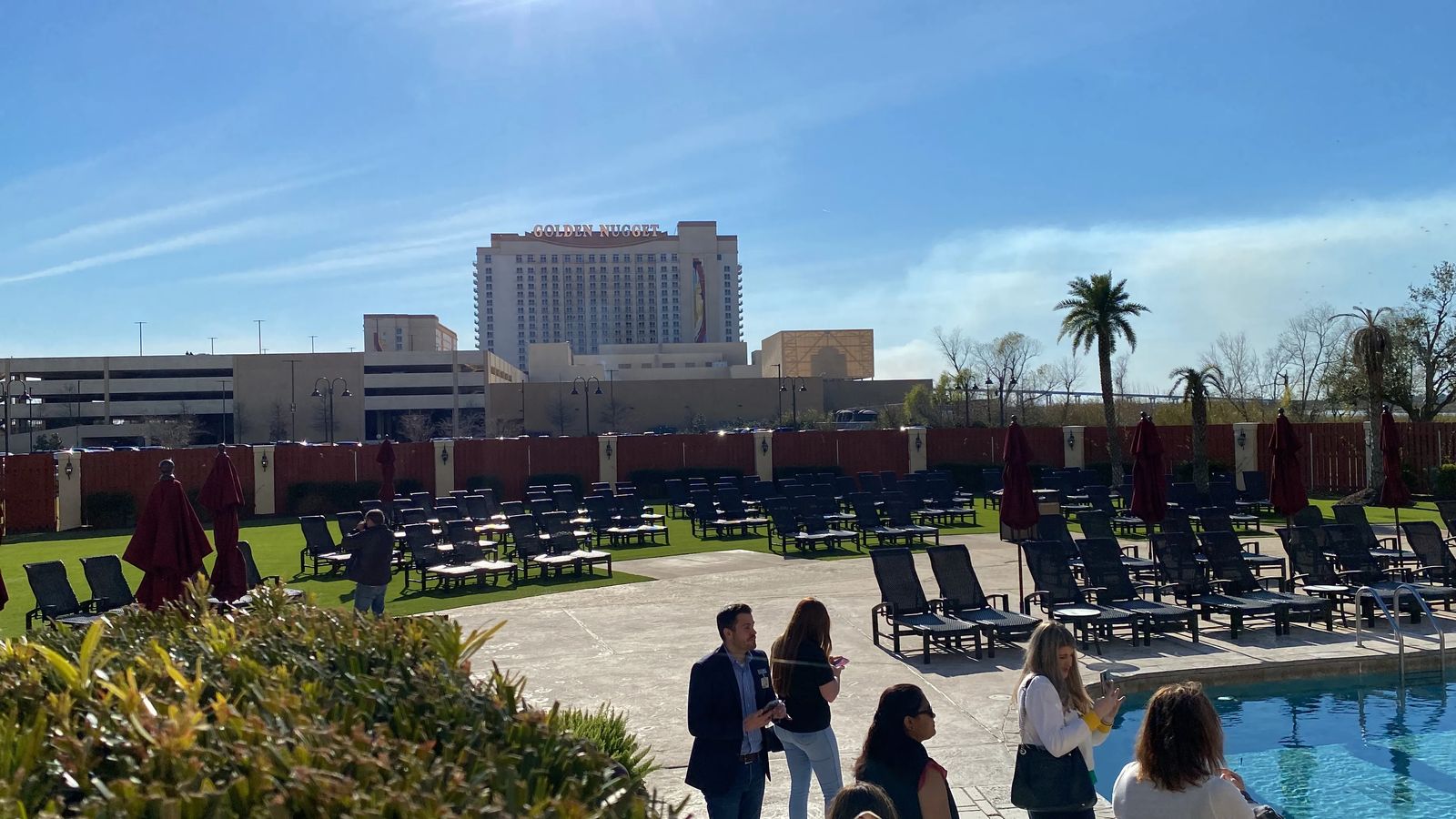 Live Music and Entertainment
At L'Auberge there is live music every night at the small clubs indoors, but their big music stars are outside by the pool. They have bands like X Ambassadors, Midland, and Rodney Carrington to name a few. To get a more updated lineup, check out their show times here.
At Golden Nugget, they have small intimate venues with locally known live bands and comedians even that grace the stage. Lake Charles is KNOWN for its music y'all so don't let the local band vibe fool you into thinking it isn't stellar. Check out their line-up here :)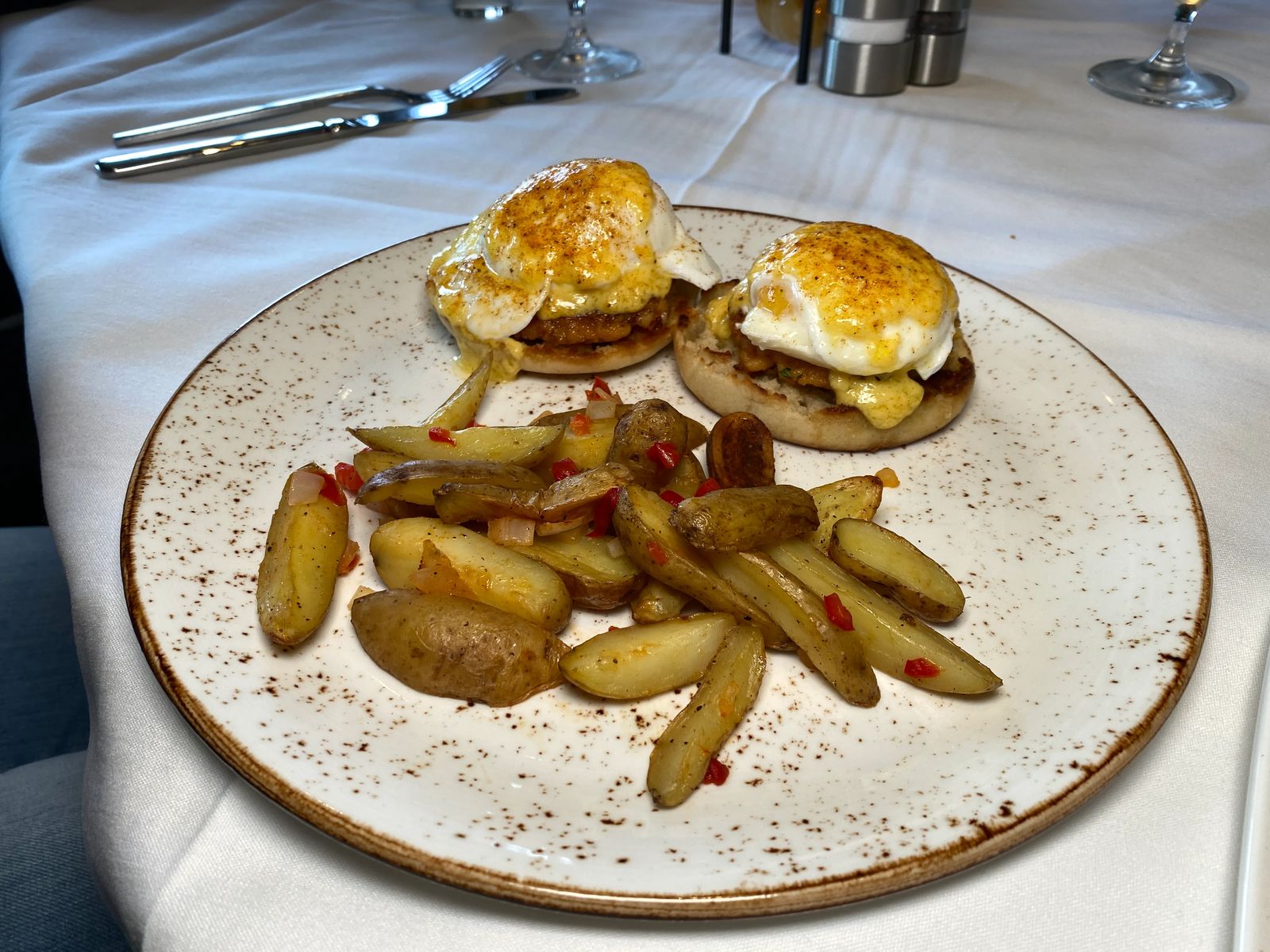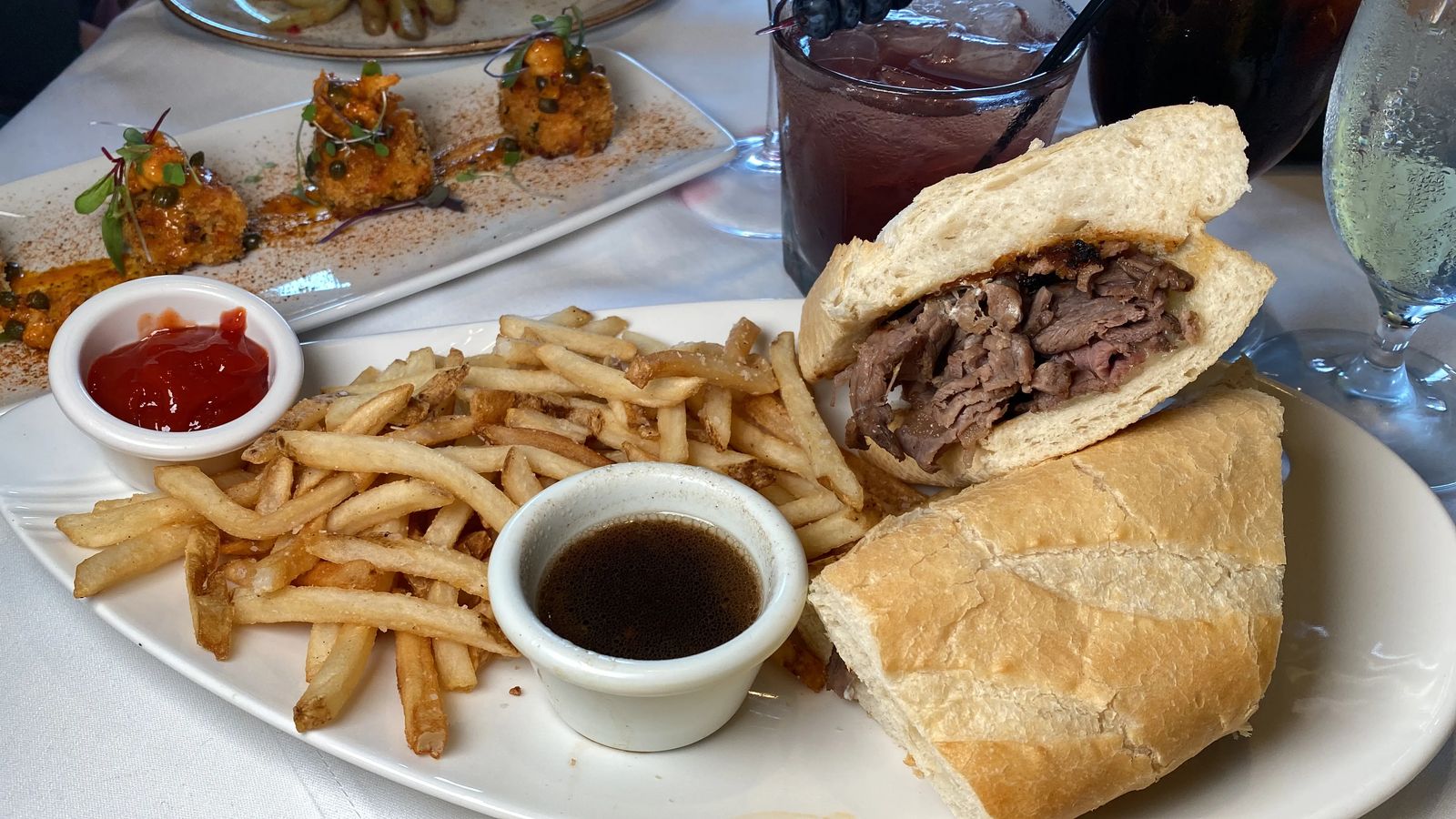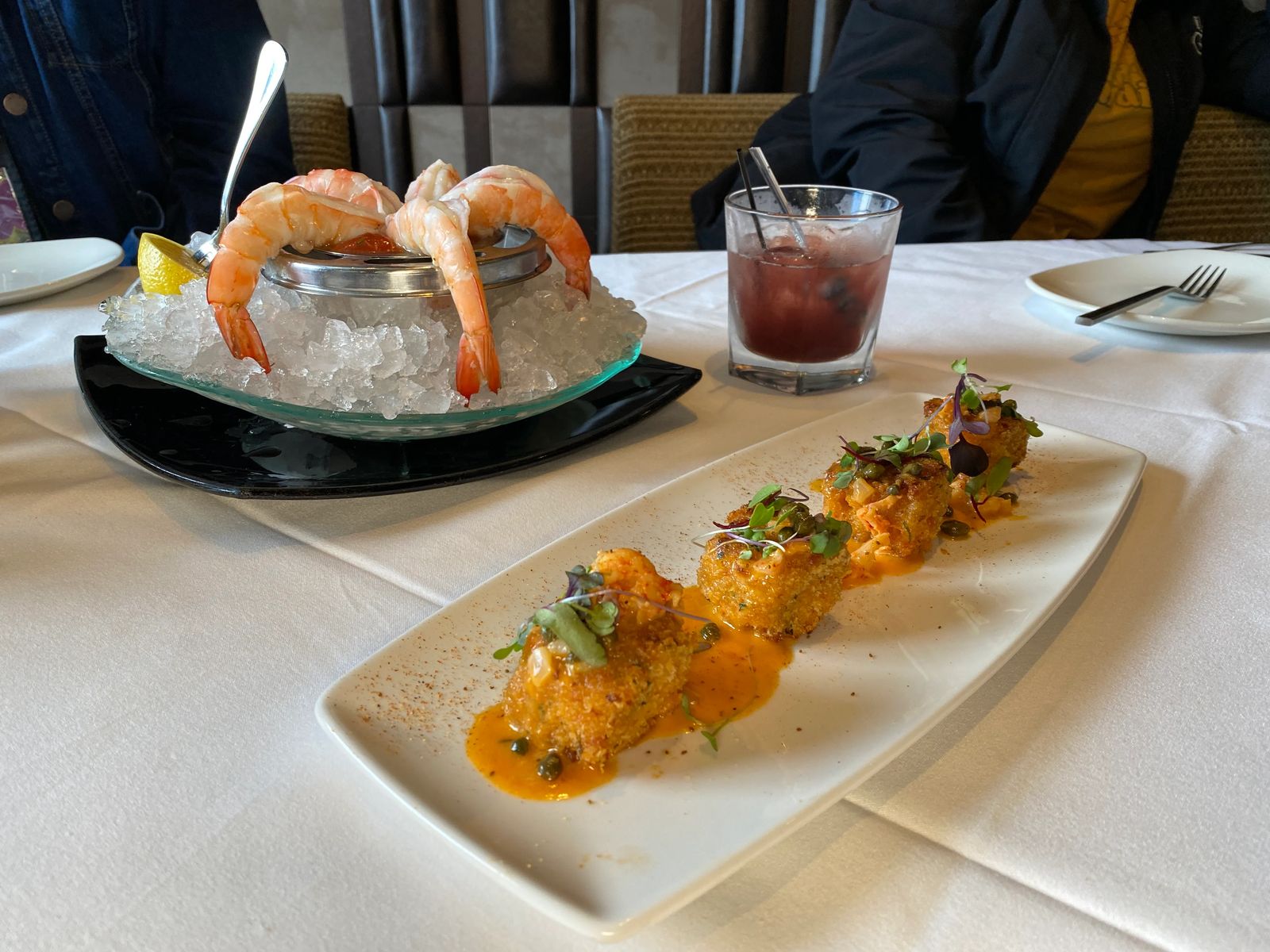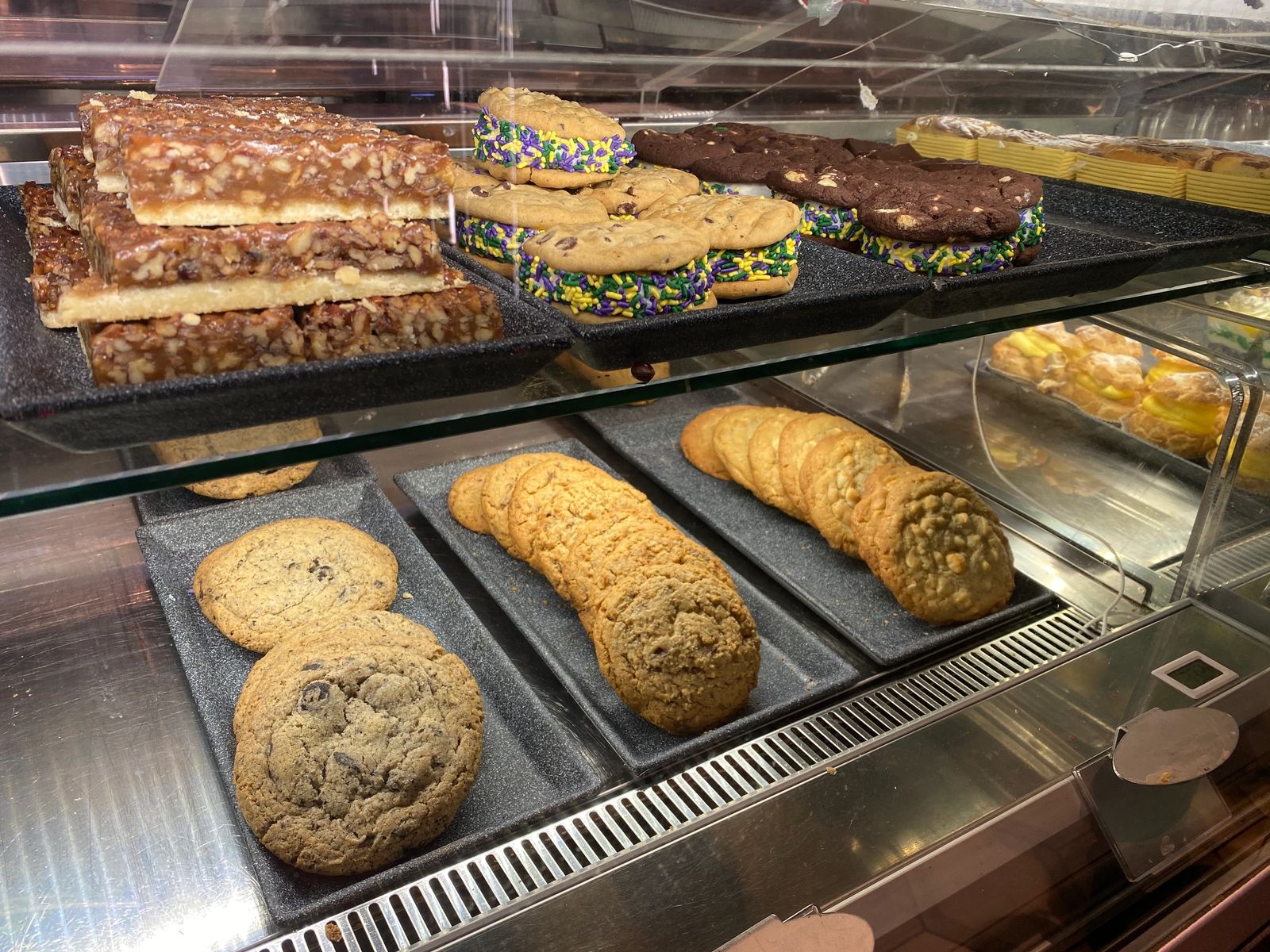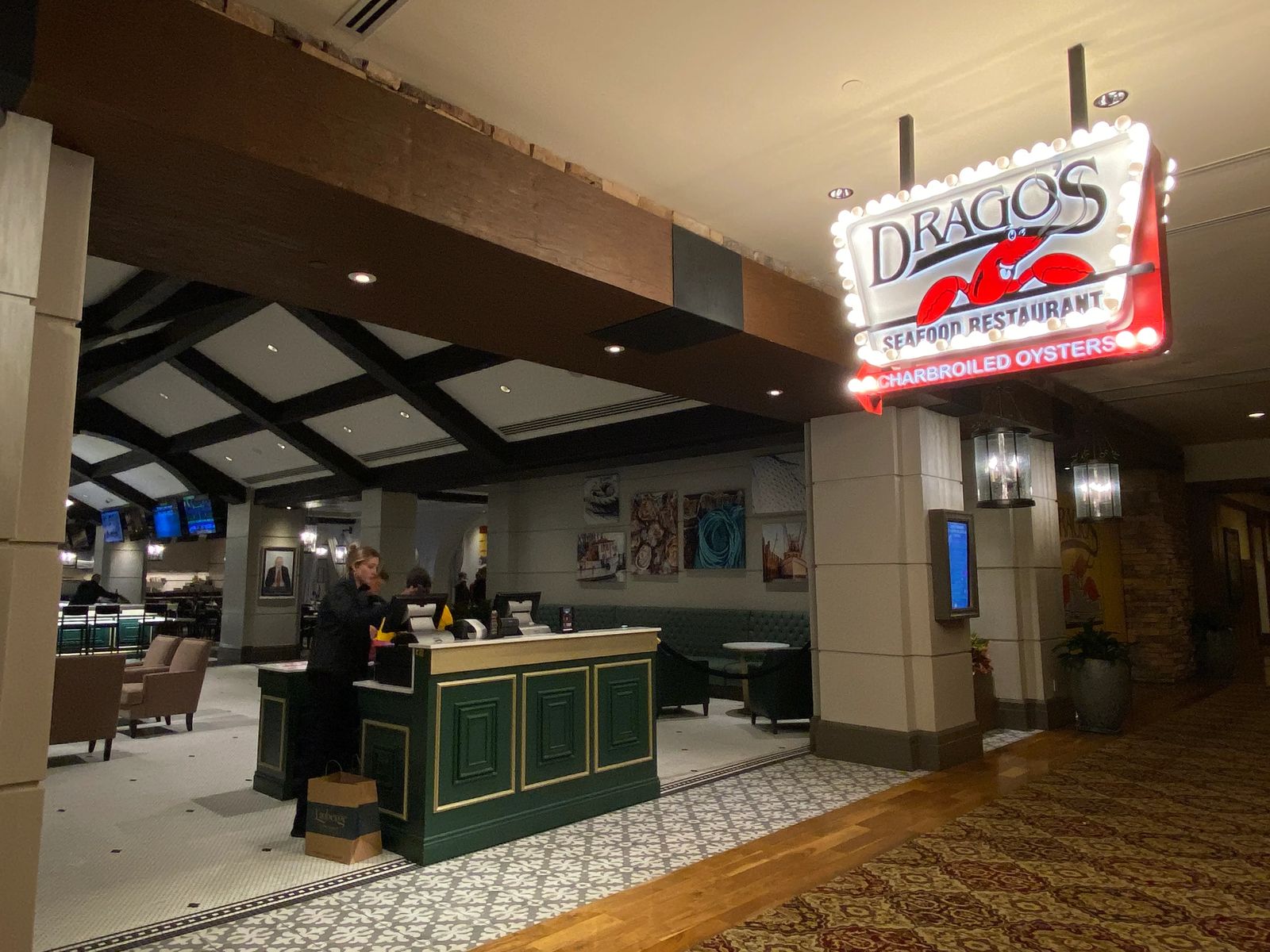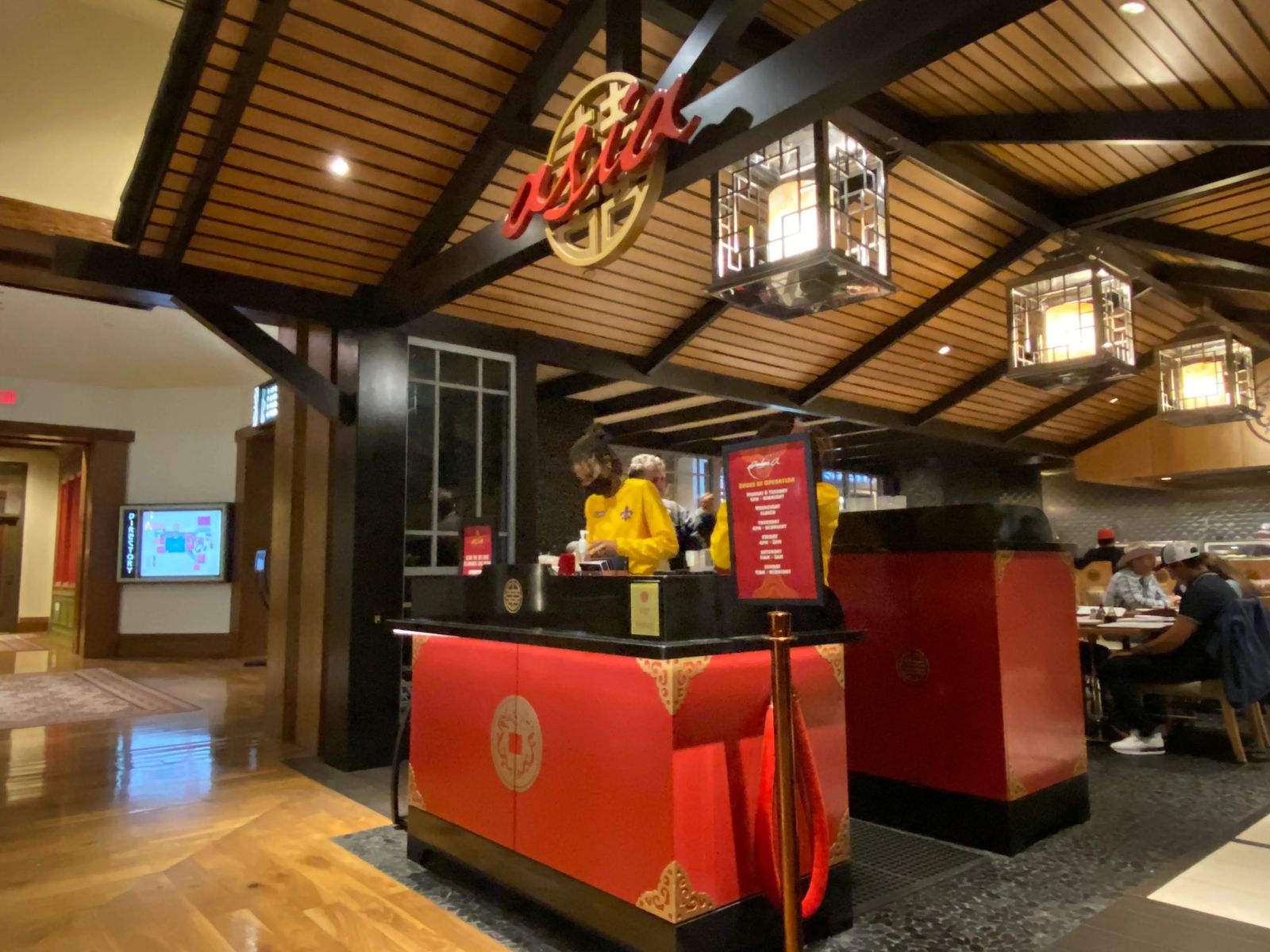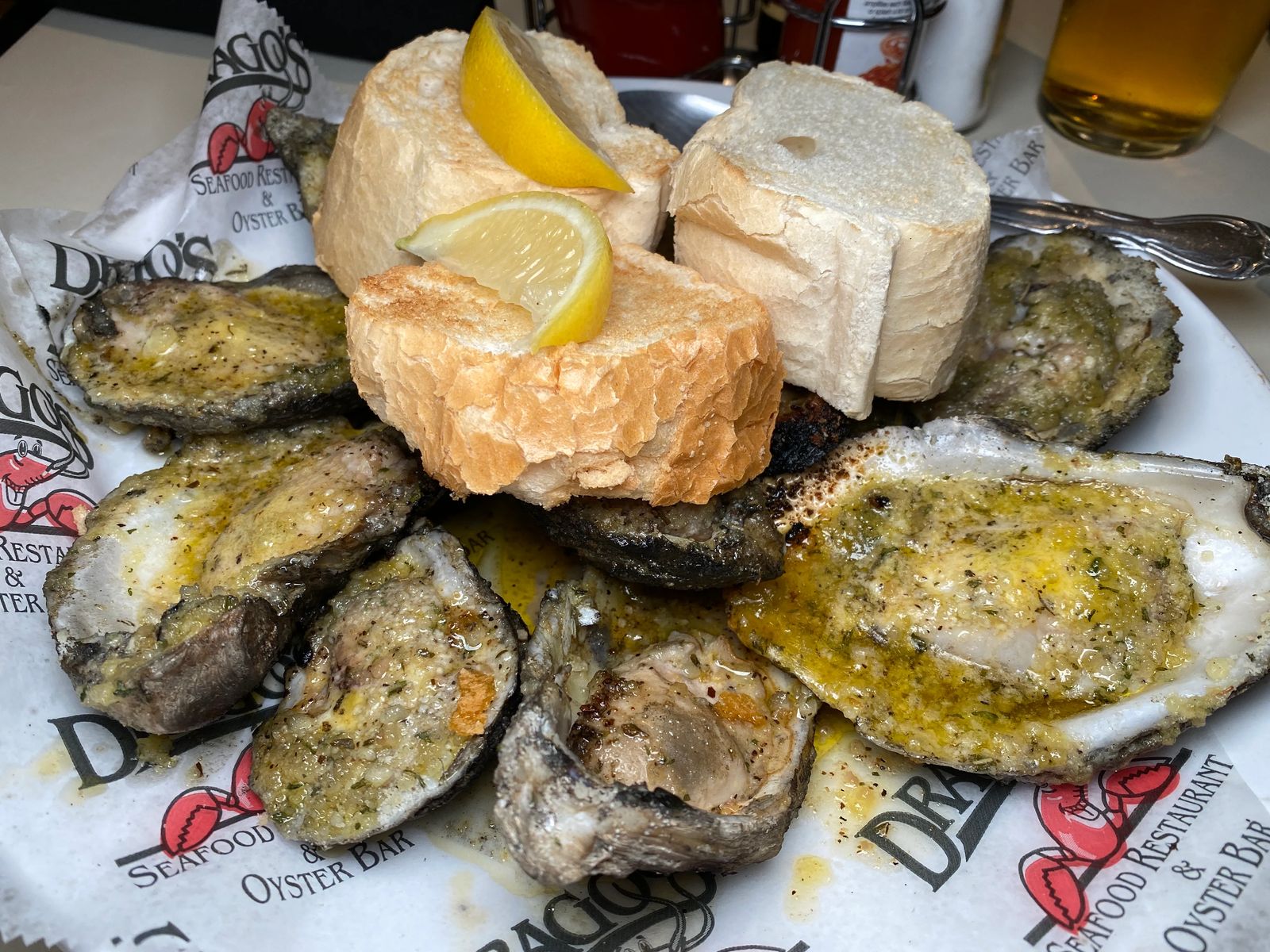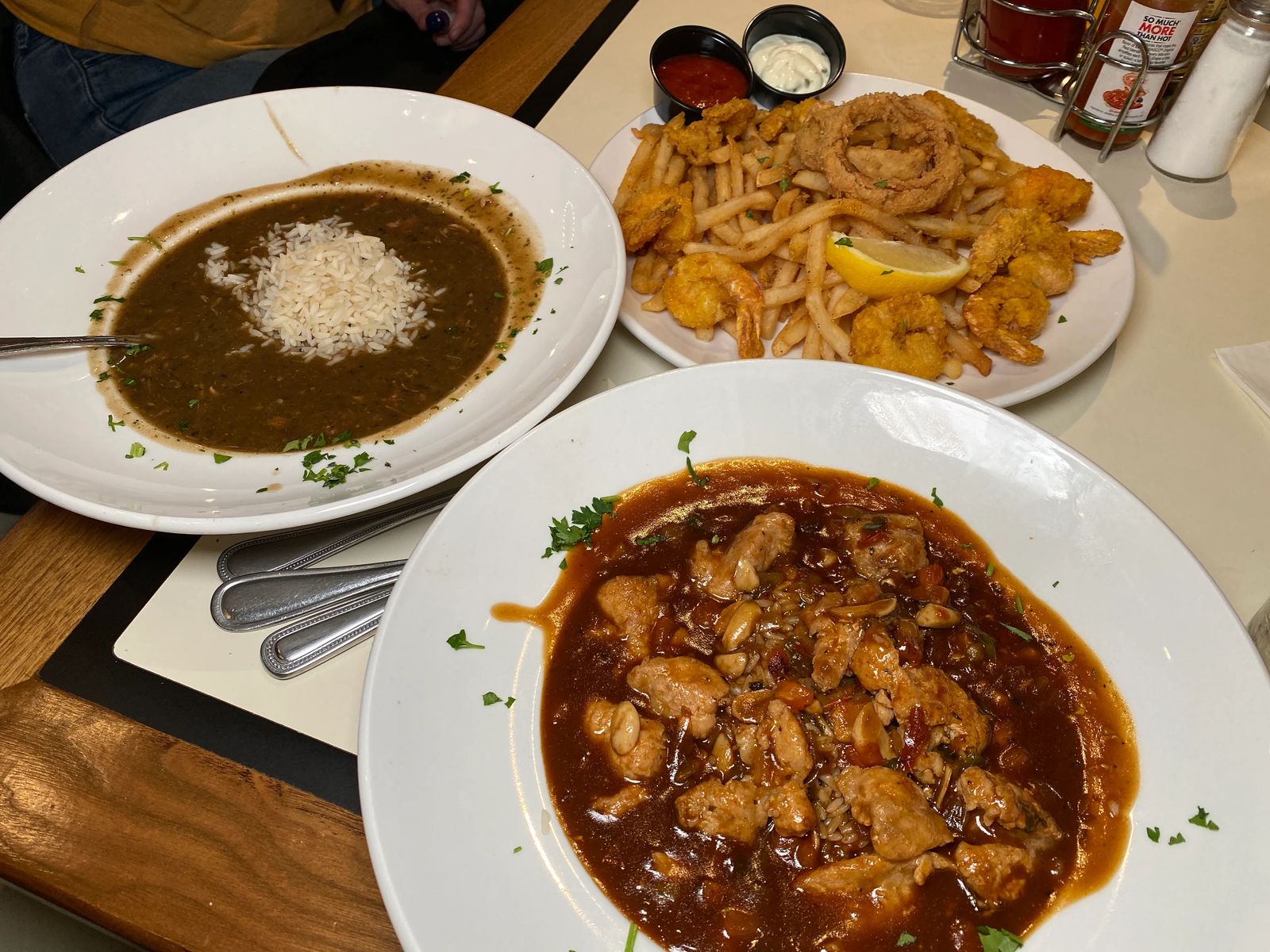 Dining and Food
Both venues have steakhouses, plenty of bars, lounges, but with a few differences.
L' Auberge I felt had more options for snacks, small treats and quirky things to eat (like Daiquiris and Hot Dogs -- pssst they also give free Daiquiri samples for guests :) The steakhouse here seemed a bit more intimate, with a lot more wine. They have a buffet type section (gave me Bellagio Buffett vibes) where you can opt into their breakfast there as well. Also an Asian themed restaurant that I didn't get to visit but was crowded even up to 11 pm at night.
Drago's in L' Auberge is probably my favorite though, it is open, brand new from this last summer (2021) as well as a family run business. They have a variety of Italian dishes with a southern twist, along with the traditional dishes of Louisiana (like Alligator Diet Dr Pepper Gumbo). What I truly suggest getting is their Char-broiled Oysters---- O.....M.....G..... soooooo good.
The Golden Nugget seems like it required a bit more of a refined dining, a few less options and variety. I think it DEFINITELY had the vibes of a romantic bougie setting perfect for setting the mood or celebrating a special occasion. I went to Chart House, and the cocktails were ingenious and delicious. The Prawns were GIANT, the food was exciting to review because of how exquisitely it was planned and put together. Seafood is a must when you are in Louisiana, no matter what part of the coast you are on.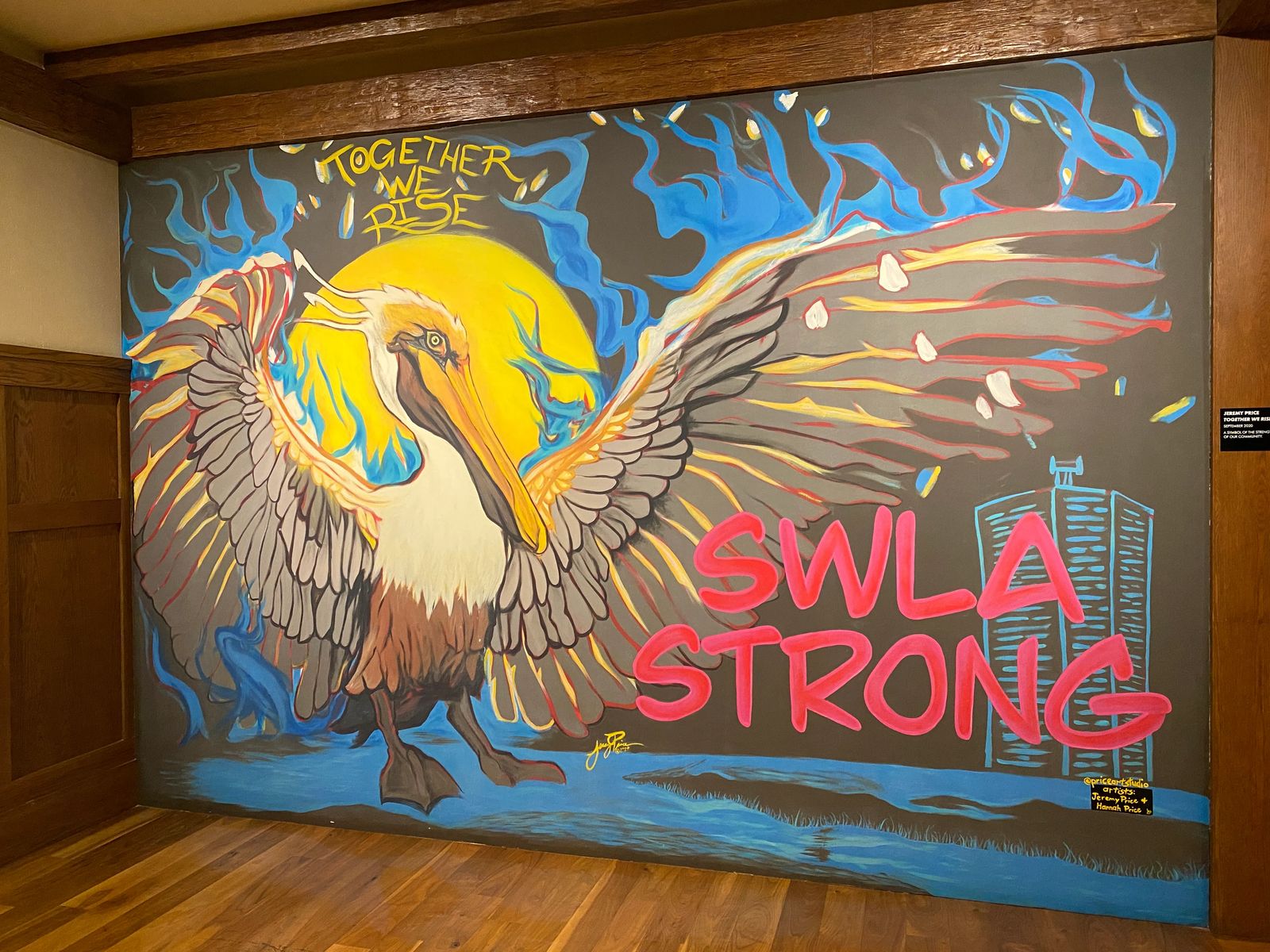 Hotel Vibe (In My Own Opinion)
Both hotel rooms are well put together with the standard amenities like shampoo, lotion, conditioner, comfy bed, TV and closet space. The difference is that L' Auberge rooms need a bit of a decorative update (which they are doing over the next 2 years starting from the top to bottom). The rooms are comfy, standard, no refrigerators but overall it is adequate.
Golden Nugget has a much brighter room, massive tub, spacious but not huge separate shower, an area for eating, an extra chair, several drawers, big TV and lots and lots of closet space. I felt that the rooms here were a bit more posh, and the beds super comfortable.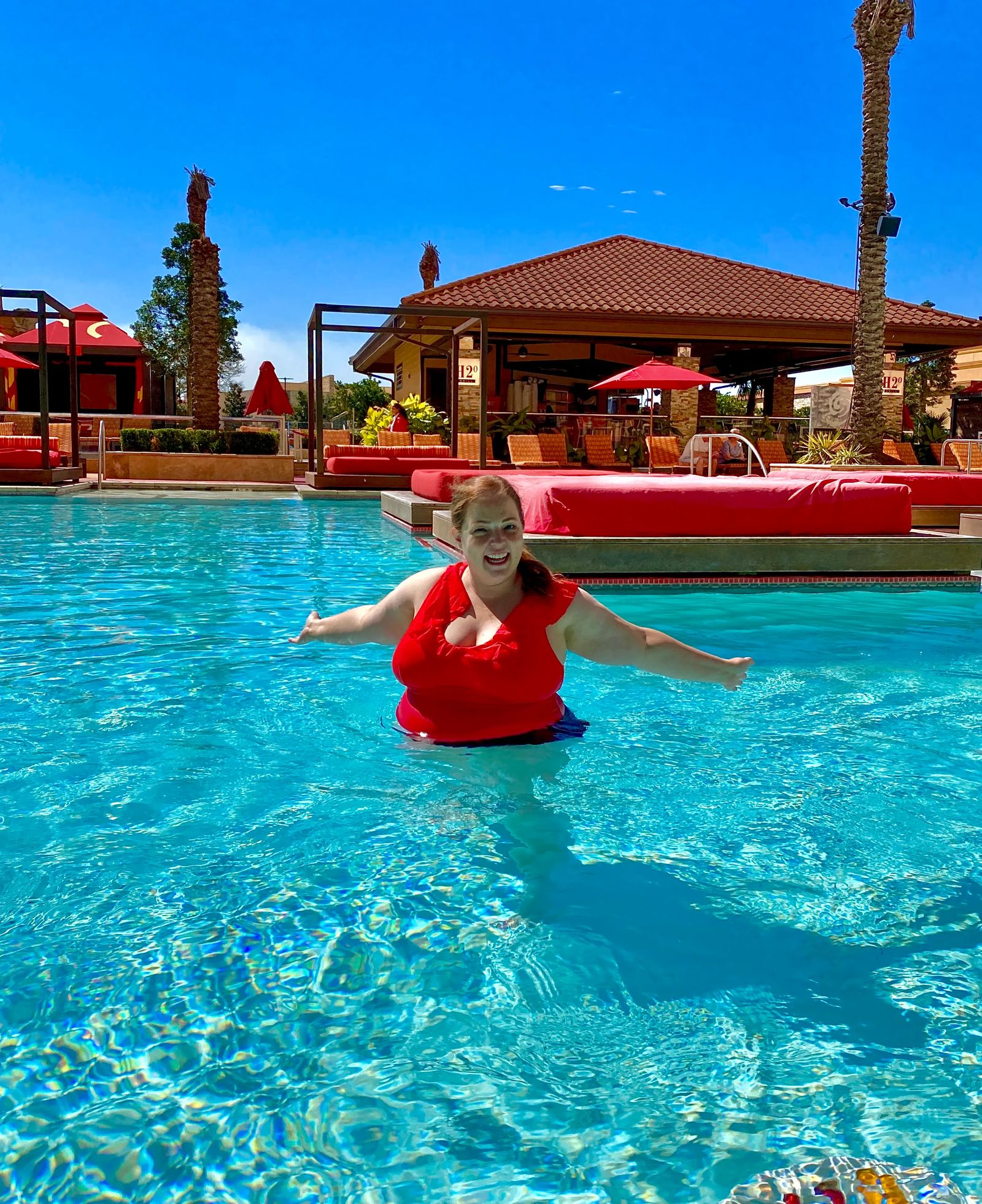 Things To Do Nearby
The two hotel Casinos are so close to each other that it is hard to compare 'things to do nearby' however I put together a whole article on Things To Do In Lake Charles that goes into more detail of all the outdoor adventures that can be had here. If want to plan around a festival to make your trip extra special I suggest going during Mardi Gras or during their Pirate Festival.
Like it? Pin it for later! Sharing is caring ;)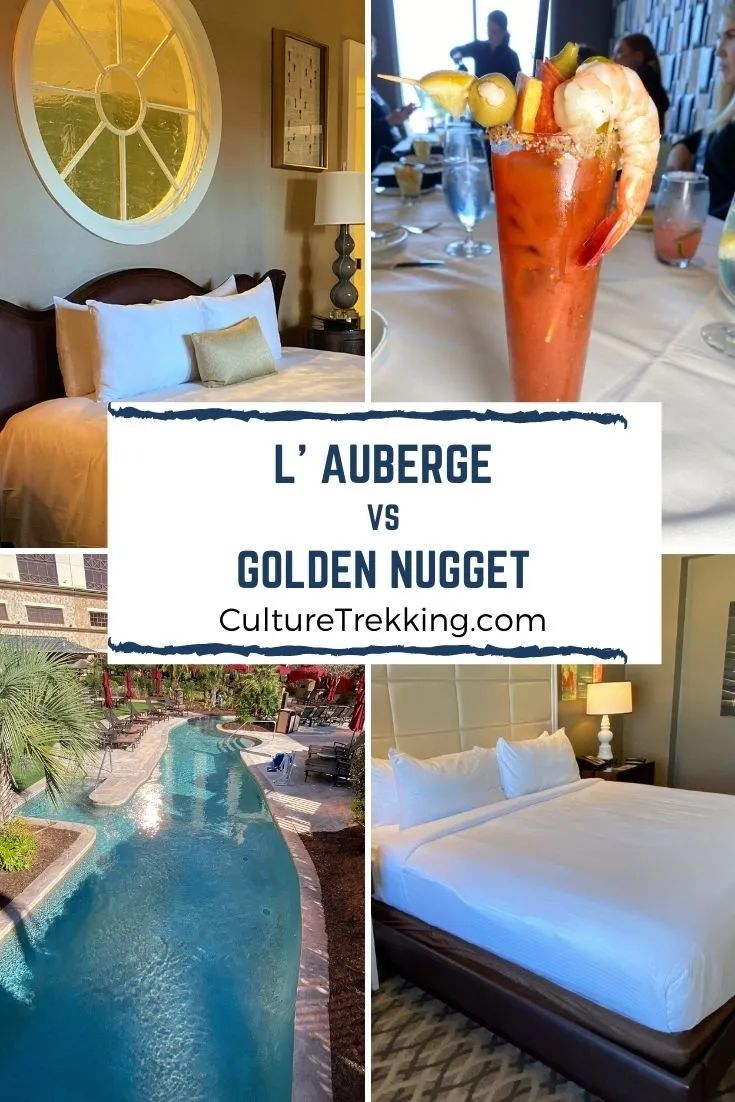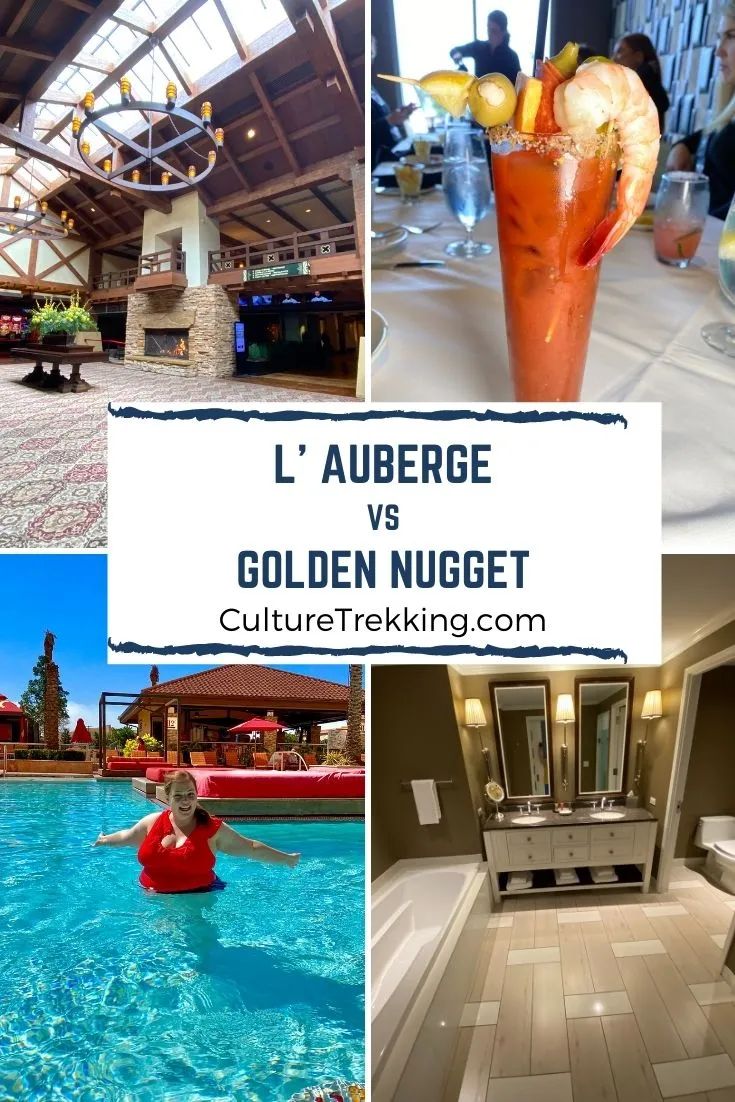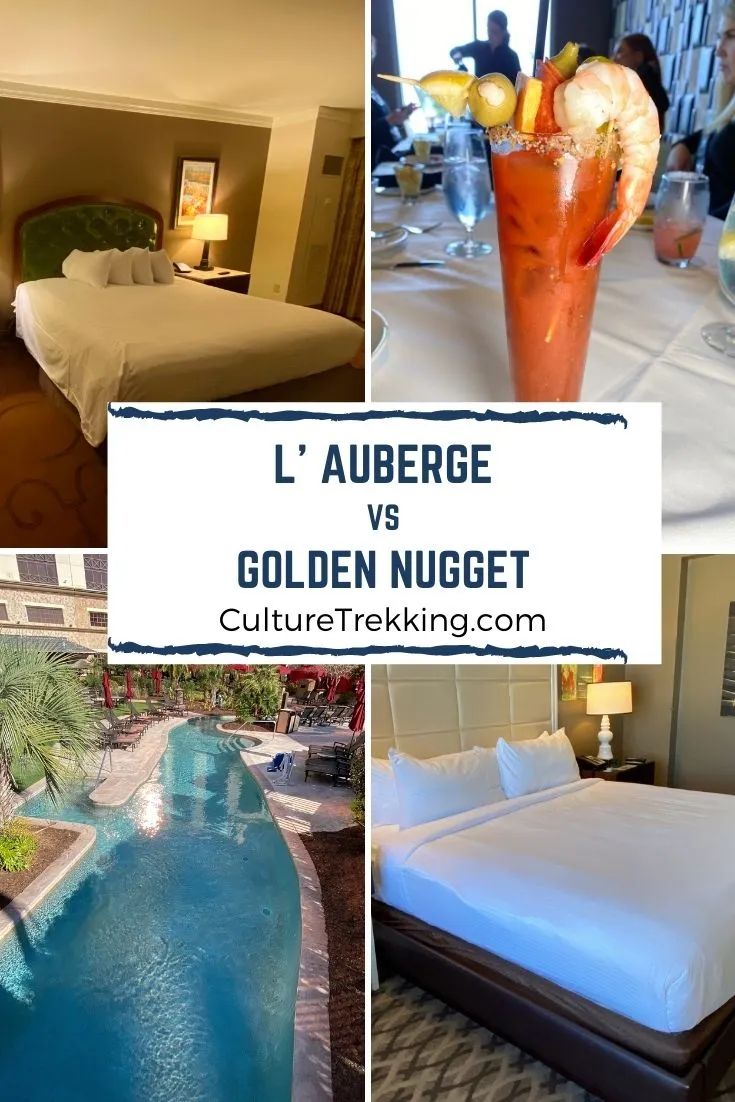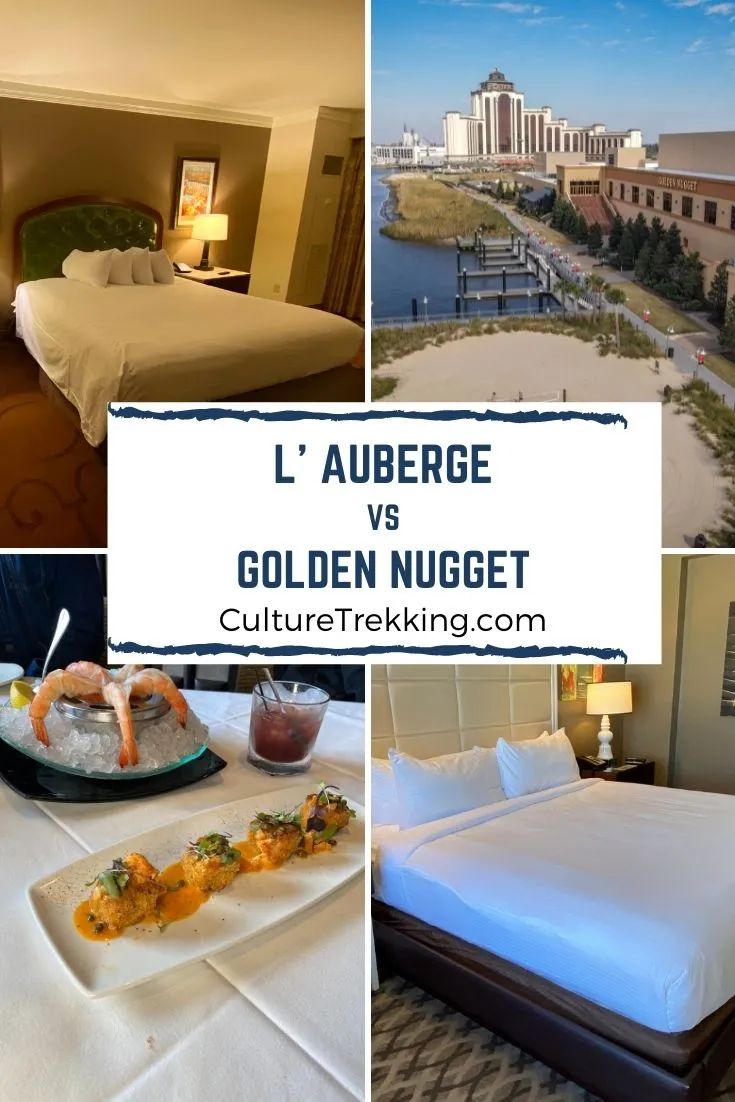 Latest Articles On Culture Trekking