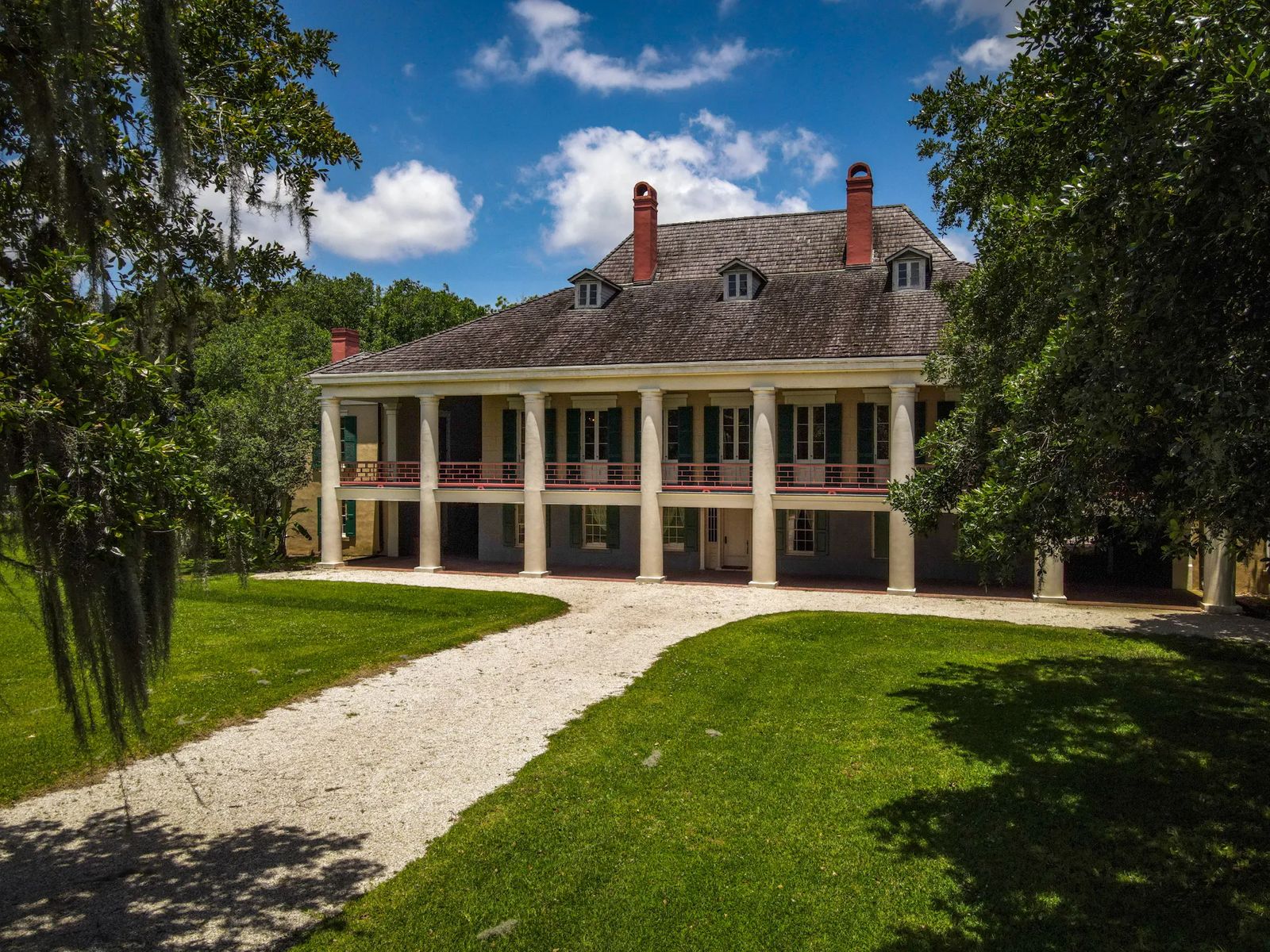 Destrehan Plantation Tour Near New Orleans
Destrehan Plantation Tour Near New Orleans is one of my favorite plantations along the Great River Road. If you take the 'Unheard Voices of the German Coast' tour with Dianne Honore you will see what I mean because she happens to be a descendent of one of the slaves that worked on this plantation.
I will introduce you to this unique building, architecture, family that once lived here, the part Destrehan played in the 1811 Slave Revolt, the life of slaves on the plantation and the role Destrehan plantation played in getting fair contracts for the freed men of color after the Civil War.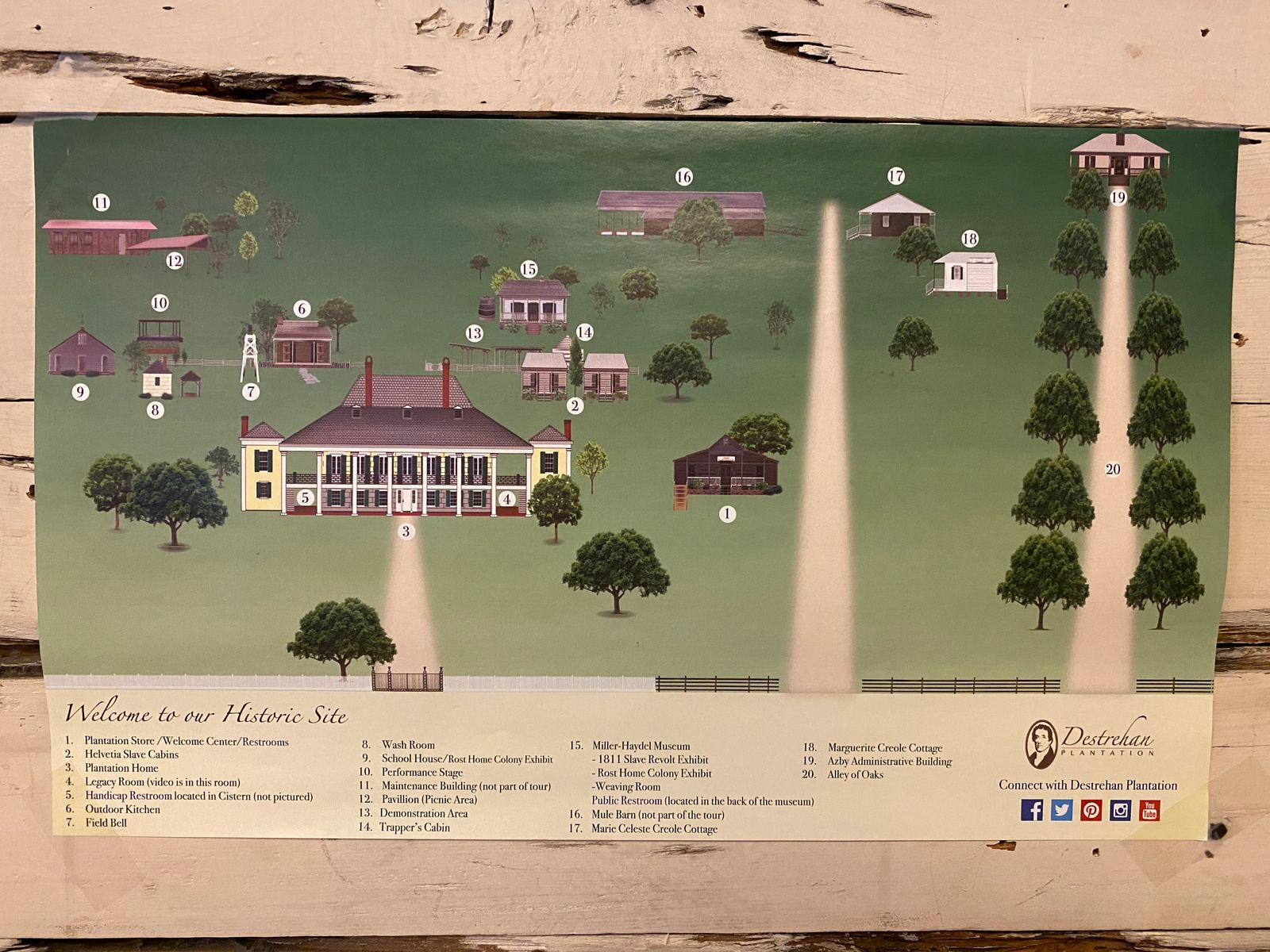 Quick Facts About Destrehan Plantation
Location: Destrehan Plantation is located in Destrehan Louisiana that is 10 minutes away from New Orleans Louis Armstrong Airport and 20 minutes from downtown New Orleans.
Current Owner: River Road Historical Society, donated by the American Oil Company
Transportation: I recommend getting a rental car to really tour the Louisiana River Parishes, or a tour (see below). A rental car will allow you to be able to tour several plantations and say out on the plantations for an incredibly unique experience.
Type of Plantation: Indigo (plant for blue dye) first, then a Sugar Plantation, but no longer a working plantation.
Photography/Videography: Photography and video are allowed but depends on the type of tour that you take and your tour guides preferences. Please ask before taking photos and video.
Accessibility: There is one step down into the main floor of the plantation home, and one step up into the dining area. They do have a portable ramp available, and an elevator for the second floor. The slave cabins have several steps and limited area to turn. Wheelchair accessible bathrooms are available in the gift shop. One cabin is also wheelchair accessible.
Bathrooms: There are bathrooms available in the gift shop
Food and Drink: They do have beverages available in the gift shop as well as some snacks.
Tours: Unless you rent a car you will have to get a tour to the Destrehan plantation. You can do just a Destrehan Tour, A Destrehan Tour with Airboat Tour, or A Destrehan Tour with A Swamp Tour.
Lodging Available? There are two creole cabins that have been renovated to comfortably sleep up to 6 people in one cabin and two people in the smaller cabin. They are also recently a pet friendly place to stay! If you would like to book your cabin, check them out here.
Other Accommodation Options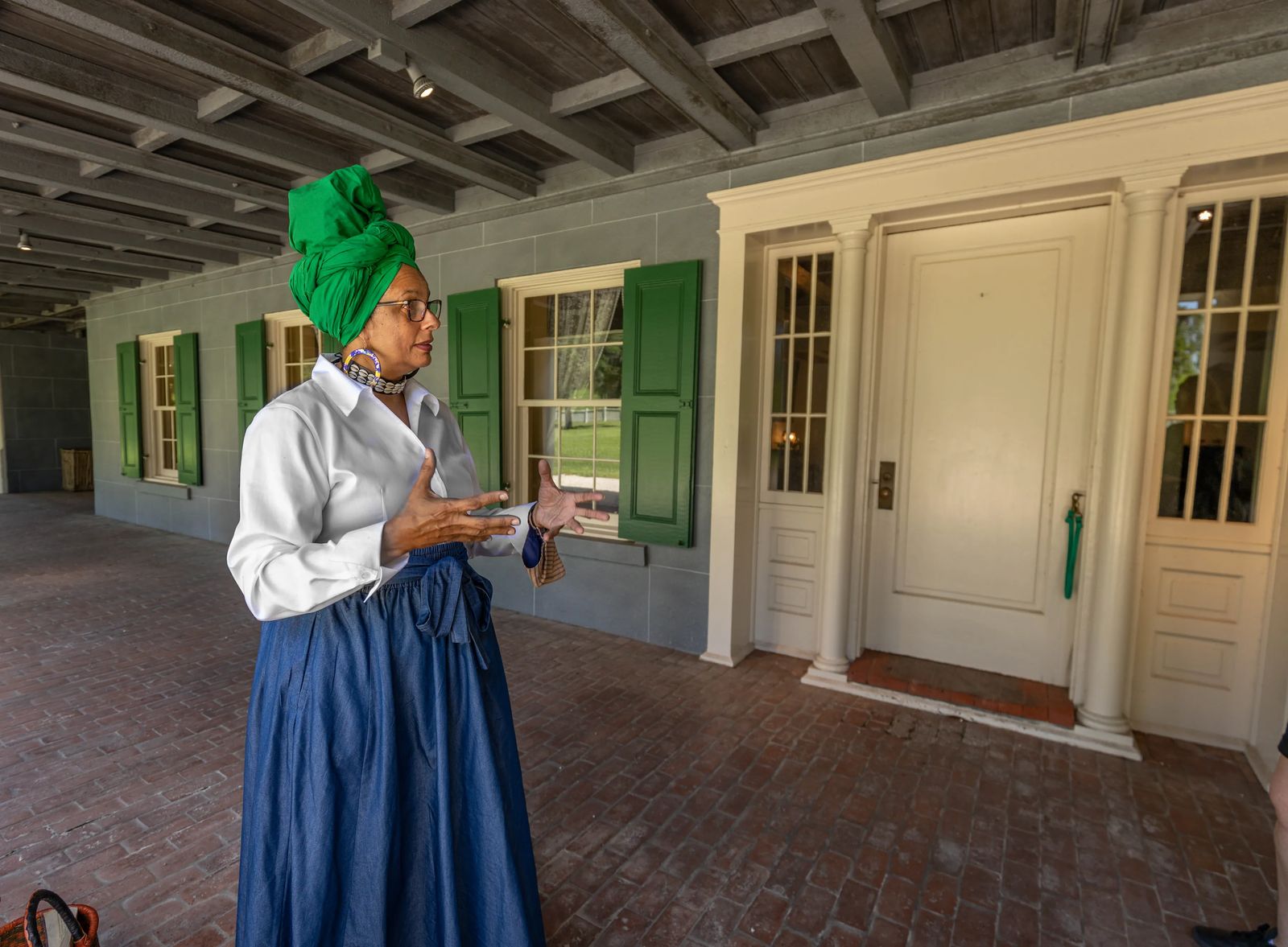 Dianne Honore A VooDoo Priestess and Slave Descendent
Dianne believes in awakening the past by giving voice to history. Her Louisiana Creole ancestry dates back to ca.1738 New Orleans with the birth of her 6th generation grandmother Creole Mulatress Catiche Destrehan and includes a plethora of Louisiana notables.
Growing up in the French Quarter and her family's authentic Creole restaurant she embodies a passion for her heritage and serving others. As a child, she fondly remembers meeting a Voodoo practitioner at the back gates of school in the French Quarter, 2 blocks from Marie Laveau's former home, and receiving a blessing with bones and pennies.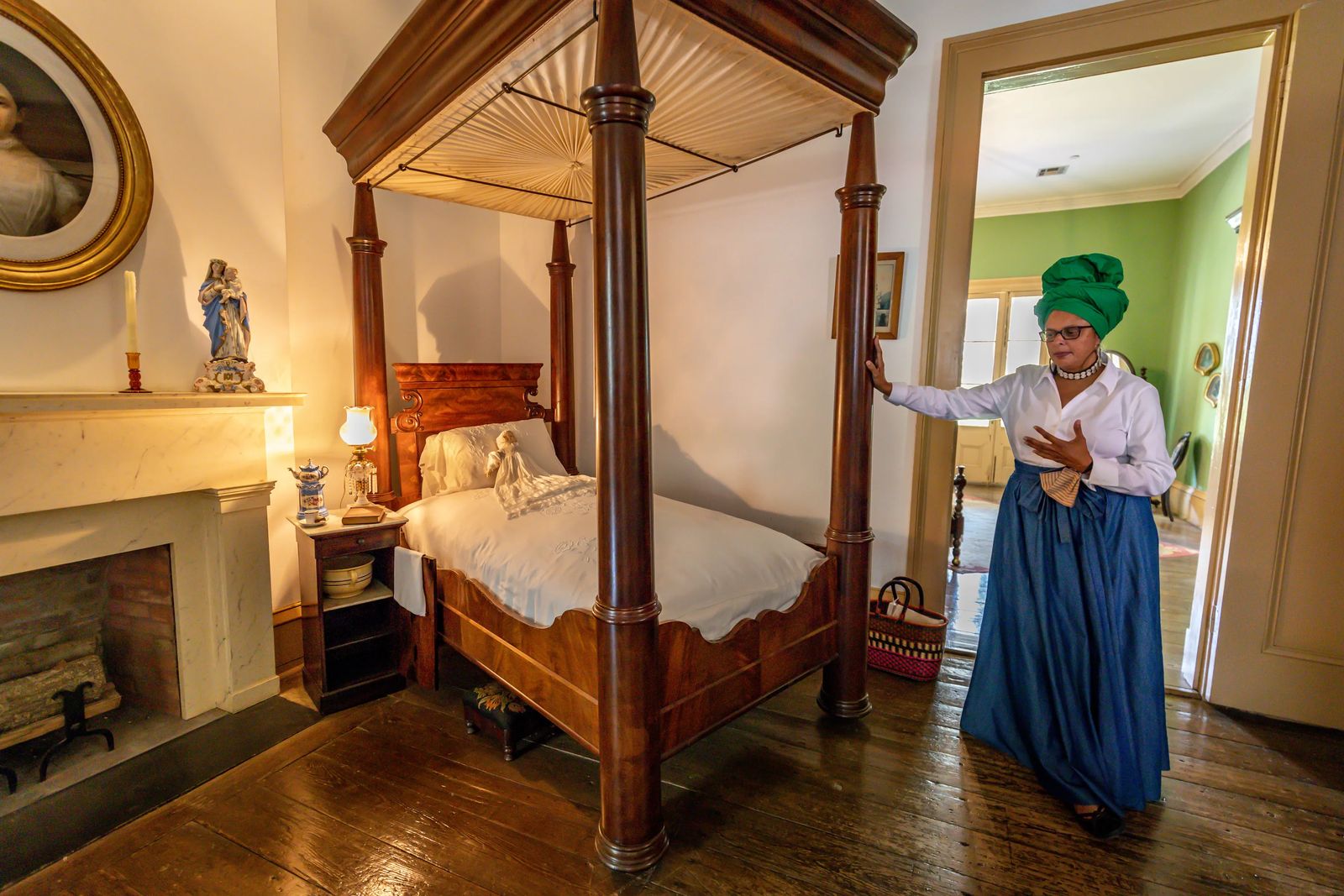 To say that Diane Honore is an interesting individual, I feel would not only not do her justice, but is also a vast understatement verging on the offensive. How do you describe a three time cancer survivor, professional nurse, award winning cultural preservationist, who provides healing through history to ancestral slaves in Louisiana, a Voodoo priestess, and a direct descendant of Jean Noel Destrehan in one sentence? Her presentations of "Healing through History" and the "Unheard voices of the German Coast'' are fascinating, unique, and incredibly moving.
Her heritage is connected directly to Destrehan dating back to 1738 with her 6th generation grandmother, who had mulatto children from the plantation owner Jean Noel Destrehan. Mulatto children are those mixed race children in French Louisiana who were often confused with white people because of their light skinned complexion. So the Mulatto children and women were required to wear a headdress called a Tignon.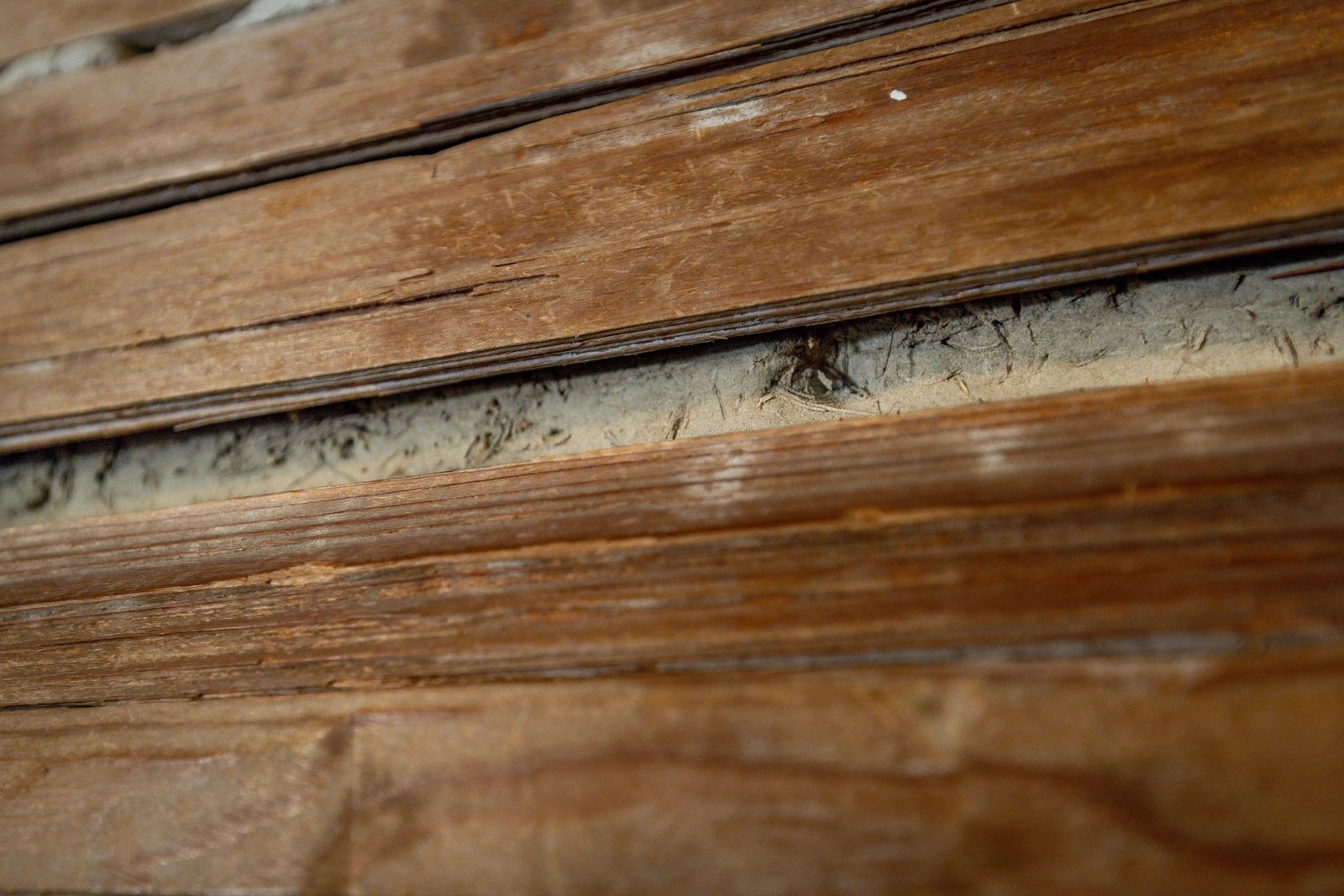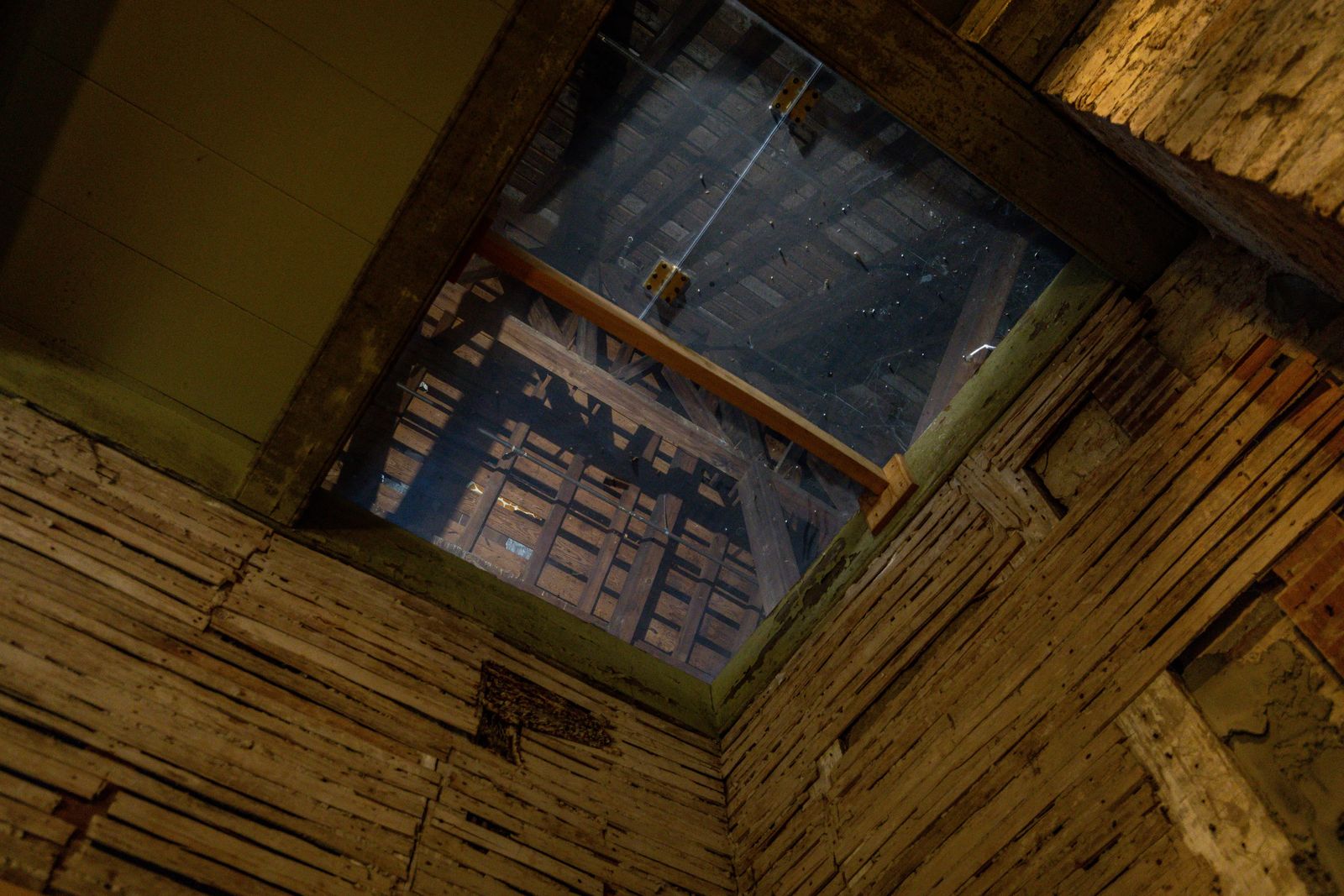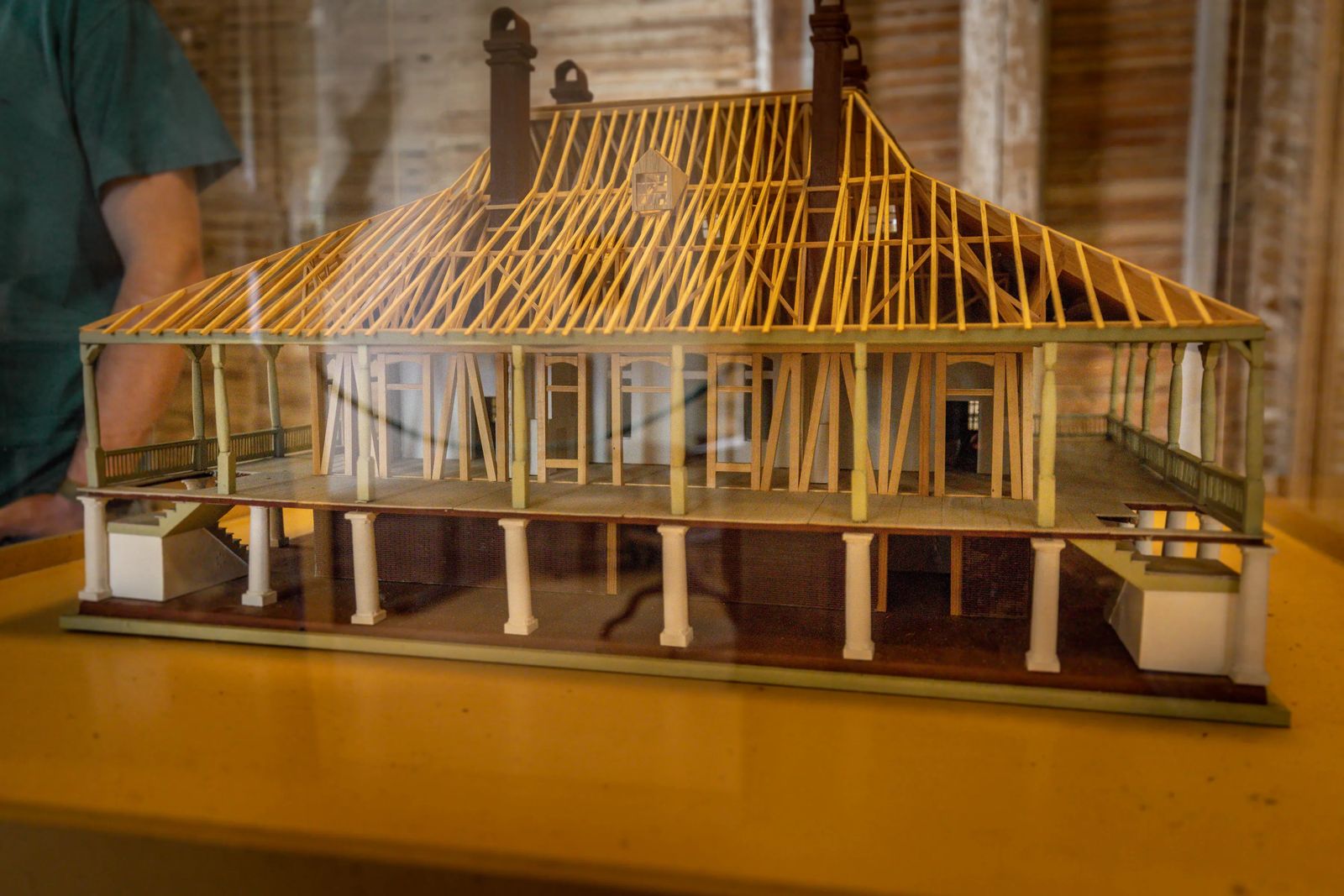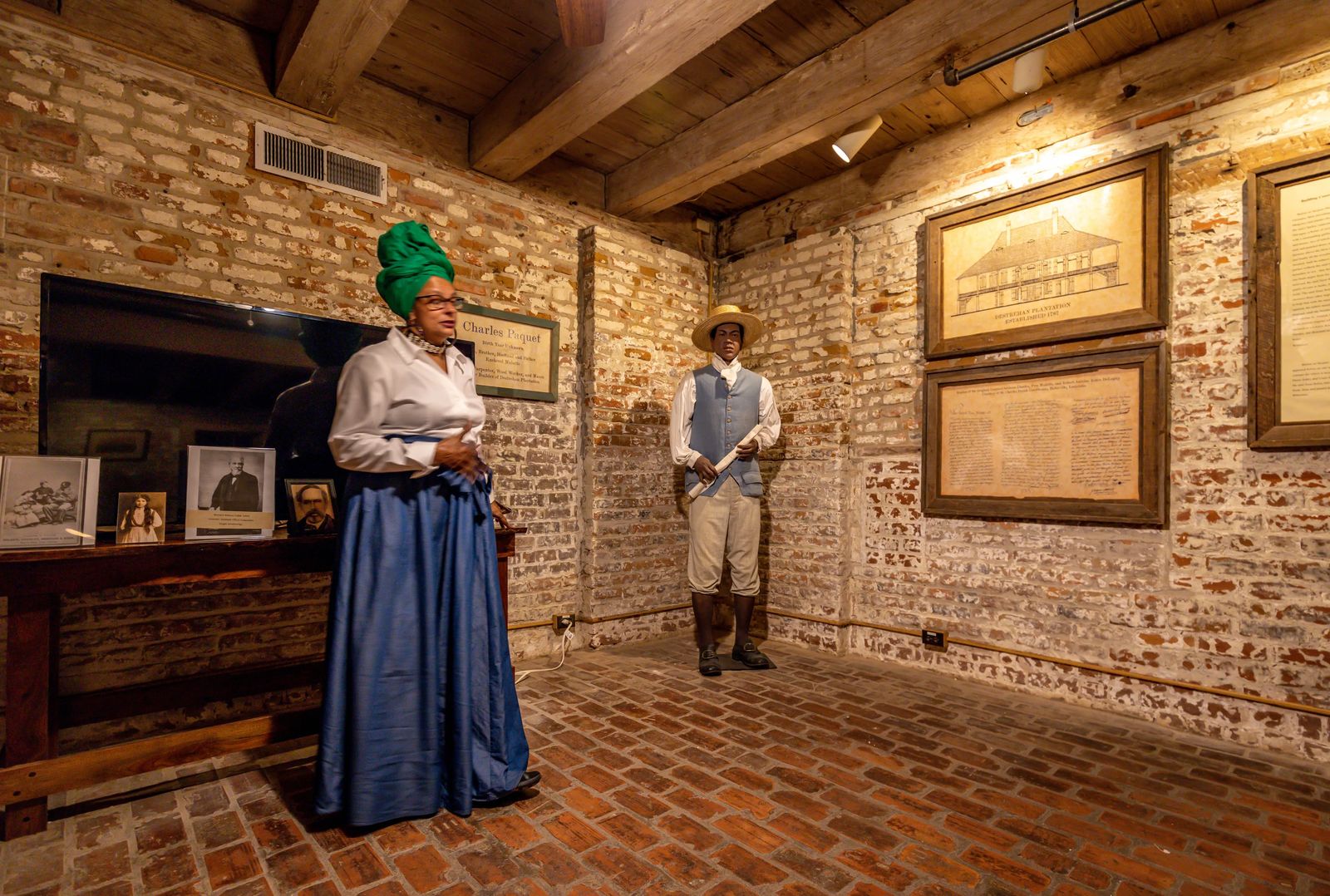 Building Destrehan
The area that Destrehan is built on is on prime real estate because it is located on elevated land, right next to the Mississippi River in Louisiana. Our story begins in 1782 when this area was still under Spanish control. Robin de Logny, a retired commandant of French descent acquired the property during the colonization period.
There were two plantation homes here in the beginning, and he moved his family into one of them to start their new lives. He made plans to celebrate his retirement with a grand home with fine furnishings and a unique structure.
For the type of home he wanted, he needed a master builder, enter Charles Paquet. Charles Paquet is a Free Man of color, but was restricted to ONLY working on this home until it was completed.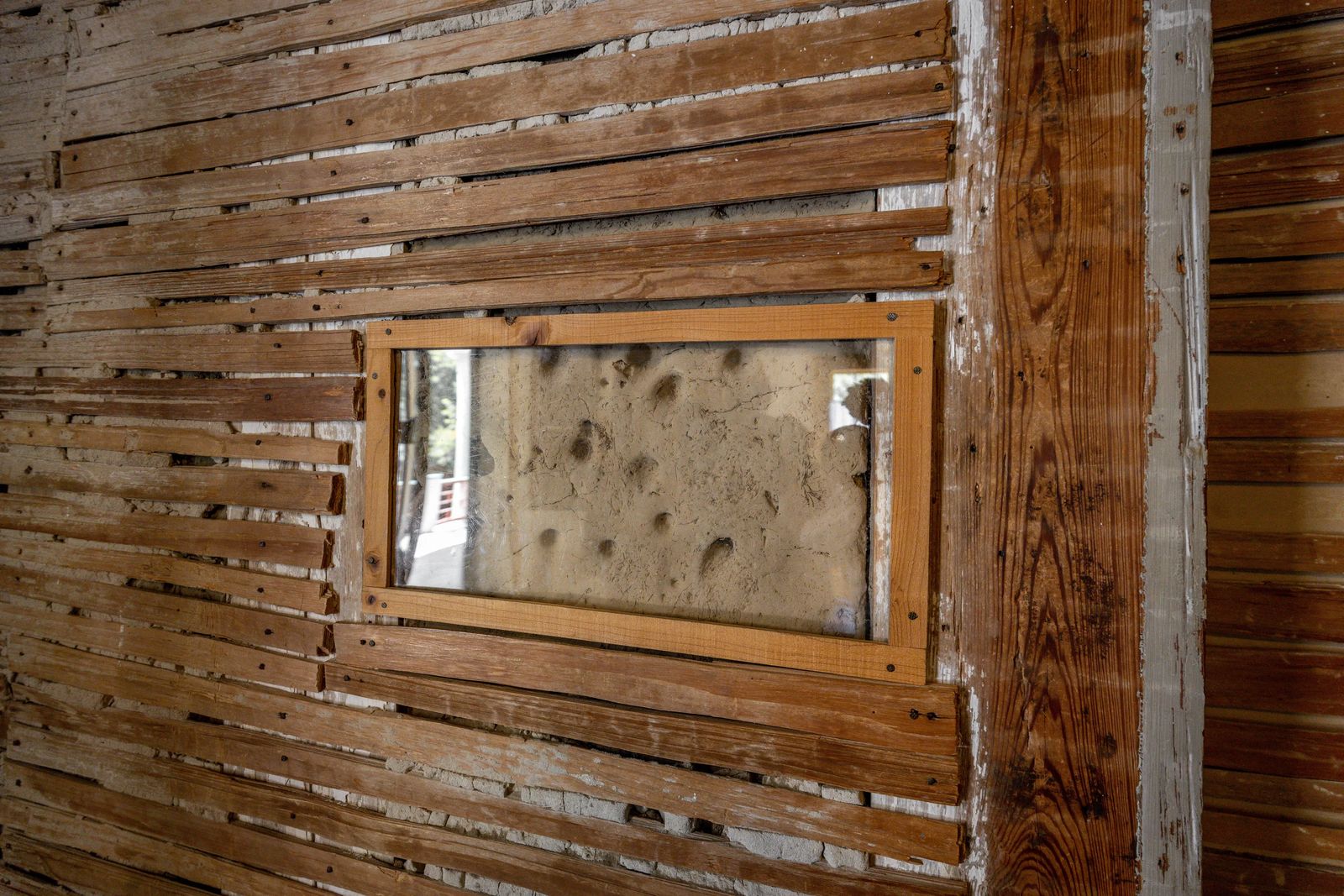 The House itself was designed to be 65 feet long and 35 feet deep, with a double-pitched roof that would allow for 12-foot ceilings on the second floor. The gallery outside the house is also 12-feet deep which allows for plenty of area for the family to catch the cool breezes in the hot summer under shady areas.
Dianne takes you in the interpretive room and shows you how the home was built with wood, then mud mixed with dried grass, then wood slats, then more mud and wood slats one top of that. An architectural school came in and deconstructed this room, and they were able to find mud that still had finger indentations from the slaves that pushed the mud into the walls. Instead of reconstructing the room to the original look you can see this important part of history.
It is important to remember that despite having the knowledge of how to build these homes, the slaves were often made to live in the shanty shacks exposed to elements and diseases that would be carried by water and mosquitos.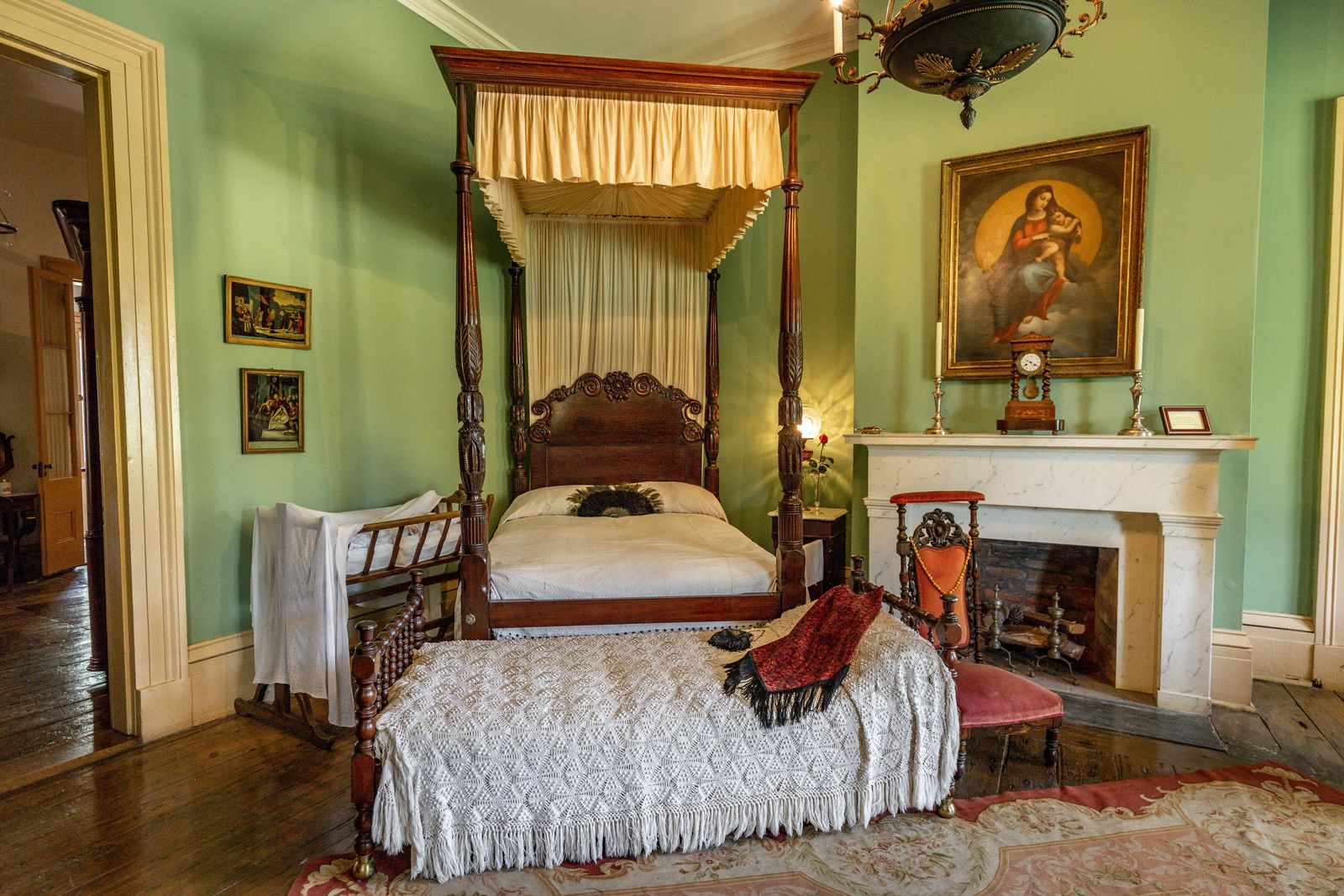 The Plantation Owners
In 1786 Jean Noel Destrehan married Robin Logny's daughter Marie Celeste. After Robin's death , Jean Noel purchased the plantation and began the reign of the Destrehan family at this plantation. Jean had fourteen children with his wife, one of whom, Jean Noel sold the Destrehan plantation to Elenore Zelia Destrehan and her husband Stephen Henderson in 1825.
In 1839, the plantation was sold again to Pierre Adolphe Rost, who married Louise Destrehan who is responsible for the fancy upgrades to the architecture into a Greek Revival. Pierre Rost is largely responsible for how the plantation looks today.
When the Civil War hit, the Destrehan Plantation fell into Federal hands and survived the war by becoming the Rost Home Colony, run by the Freedmen's Bureau. The Bureau was established to help FreedMen of Color transition from the life of being a slave to that of being a freed man and signing fair contracts with fair wage.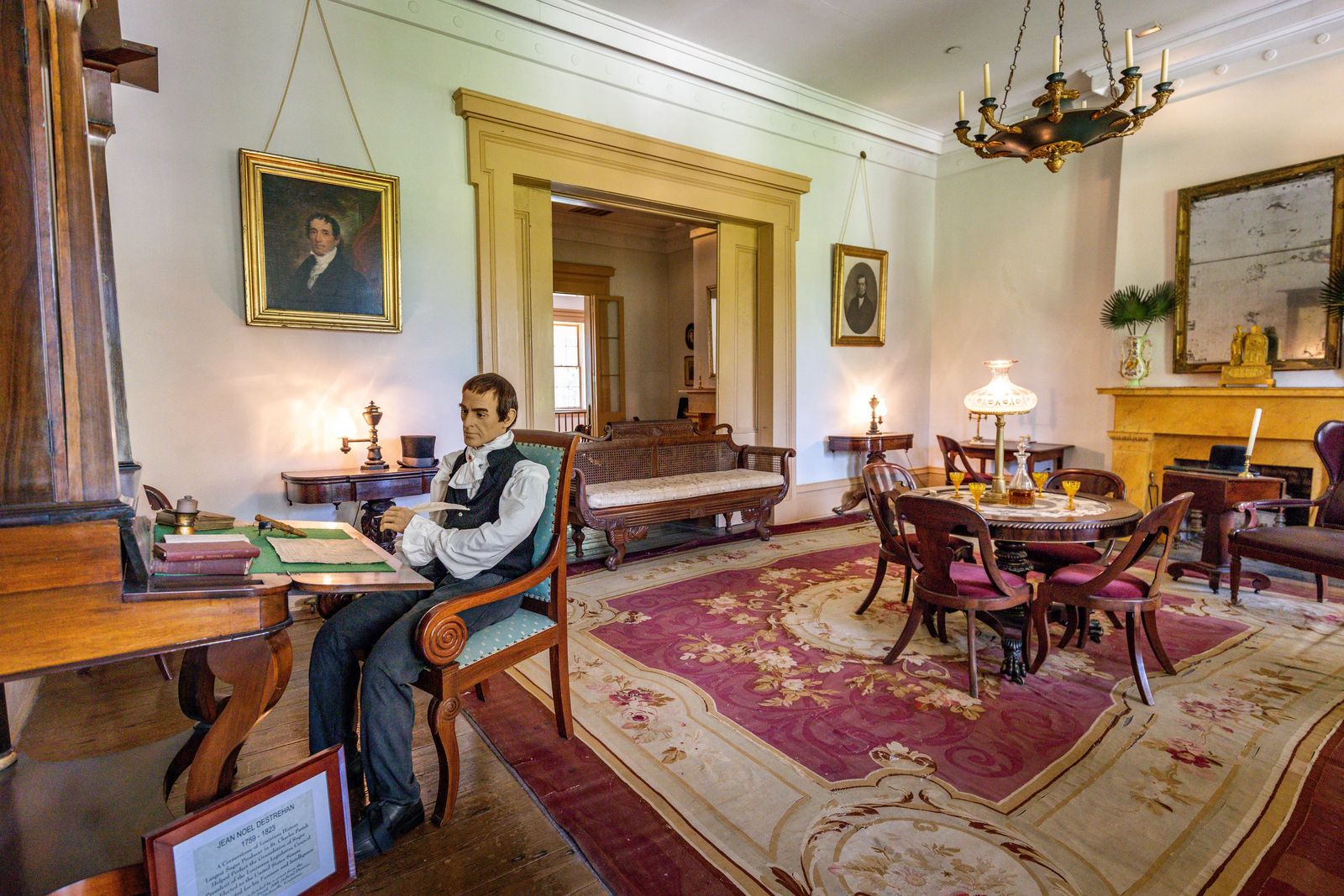 It wasn't until 1878 that Pierre Adolphe Rost's son, Judge Emile Rost was able to return to the home having been pardoned by the Federal government for his actions during the war. After returning to the Destrehan home, he again was able to make it one of the most successful plantations in Louisiana up until 1910.
Emile Rost sold the home to developers for the Mexian Petroleum Corporation of Louisiana who used it as a company town, it was then bought out by the Amoco Corporation where the property fell into severe neglect.
The property along with four acres of land was then donated to the Historical Society who was able to raise enough funds to stabilize the house and preserve the area for posterity. Much of the property has changed from the original furnishings other than the marble tub and overall structure, but the current furnishings are from the same time period of the early 1800's.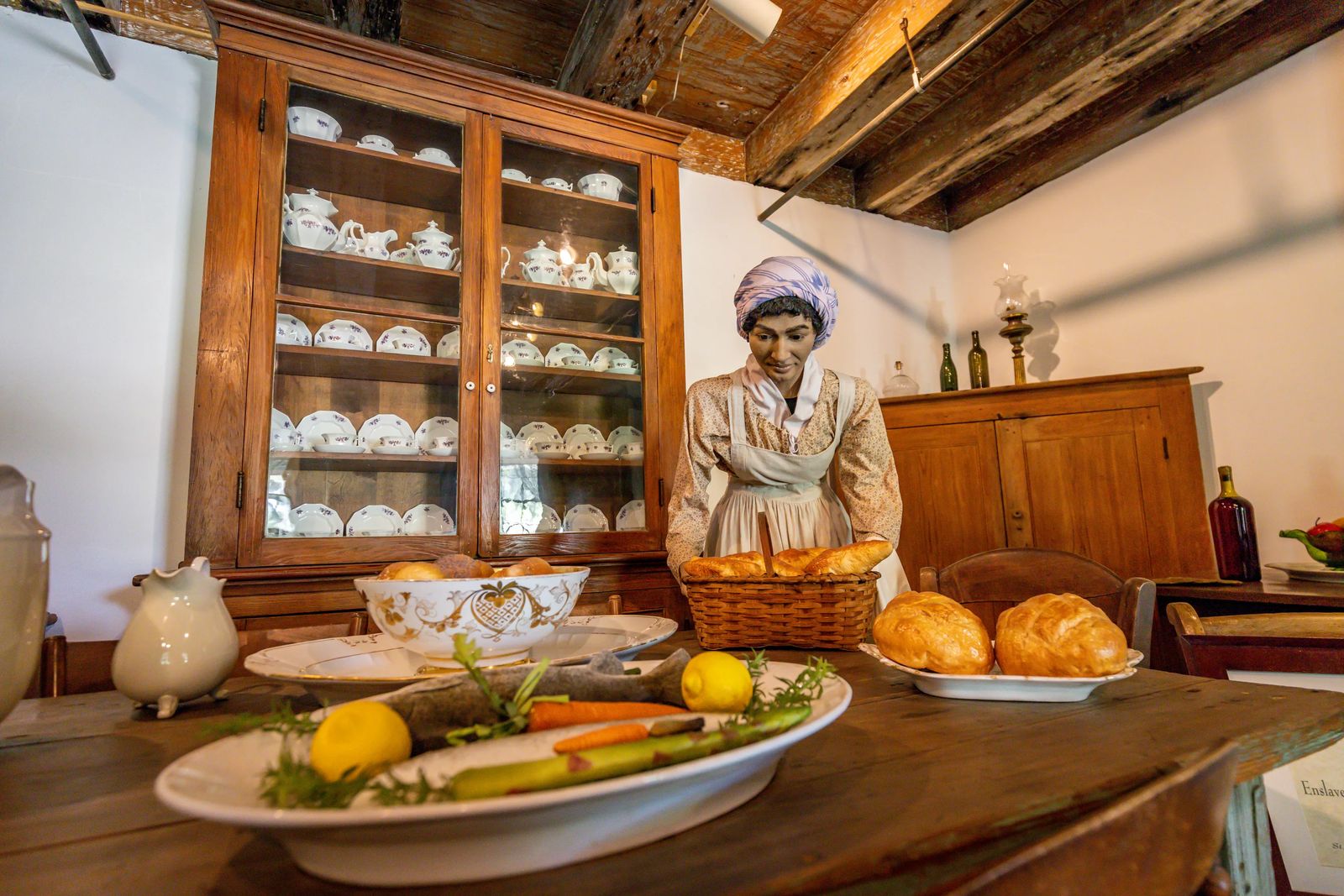 Big House Slaves
Many people mistake being a house slave as having an easier time than those in the field, but in fact they had a much harder time and half the life span of their counterparts. House slaves had to go through a process called 'seasoning', where they were forced to be obedient and disciplined. The Seasoning was often described by historians as being coercive, brutal, and it is estimated that 20% of the slaves that reached the shores of the USA perished in the seasoning process.
Their masters would systematically ensure that they replaced their African culture and memories with strict adherence to white superiority. Creoles (those born in the slave system in America) and Older Africans were considered the best house slaves.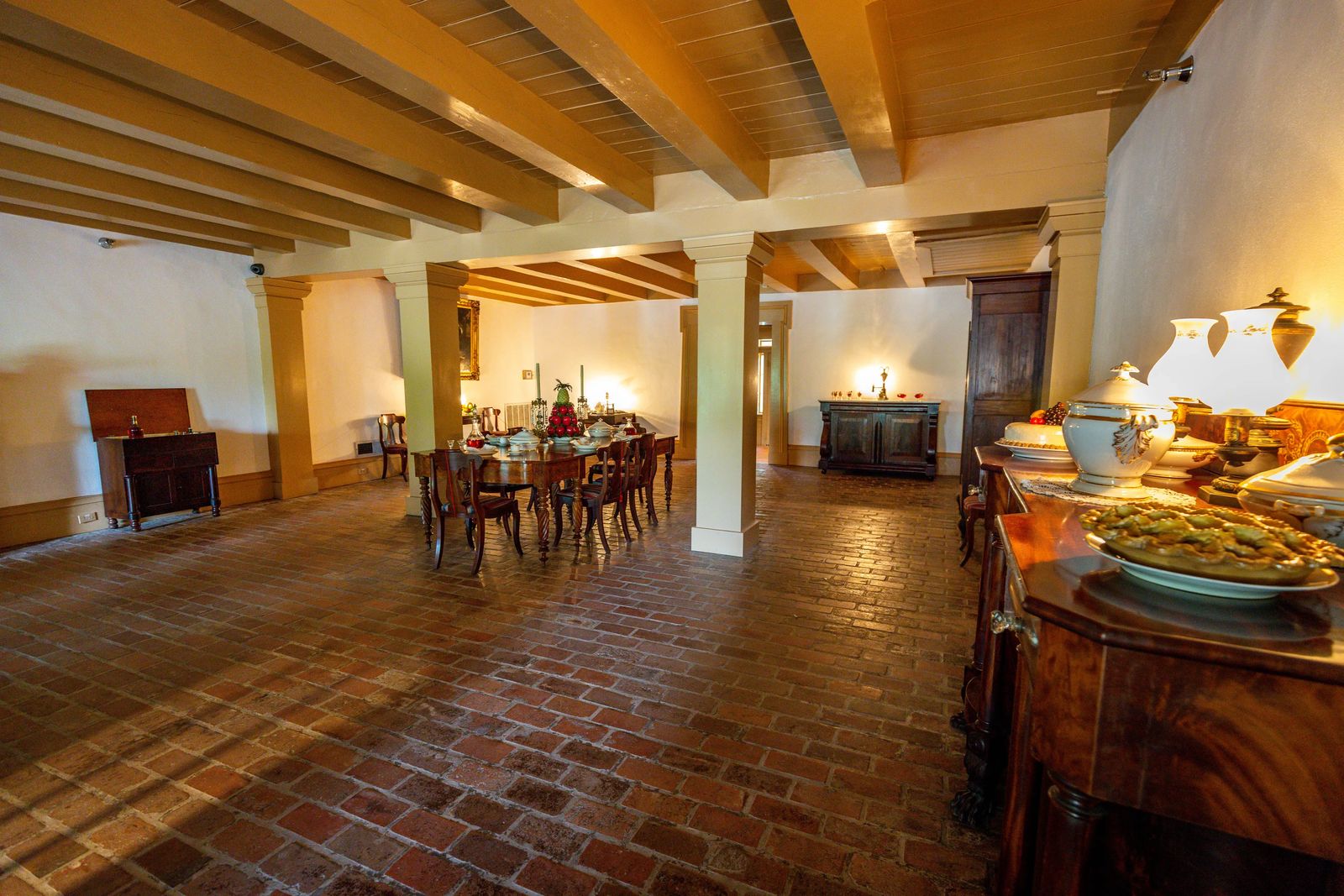 The house slaves were in charge of cooking, cleaning, kitchen maintenance, growing food for the kitchen, running errands, caring for the animals that fed the family, sewing and repairing clothes of the family, household chores, caring for the children, caring for the children when they were sick, wet nurse, and surrogate mother when needed and any other unseemly task that the women of the big house did not wish to do themselves. The house slaves rarely had their own bed, often sleeping on the floor or in front of the fires to keep warm.
Be sure to check out the Destrehan demonstrations on site of hearth cooking, blacksmithing, candle making, indigo dyeing, laundry in the 18th century, weaving, and African American herbal medicines.
Dianne also demonstrates Voodoo practices, grigri making, Tignon tying and hairstyles, medicines used by slaves during the 1800's and several others.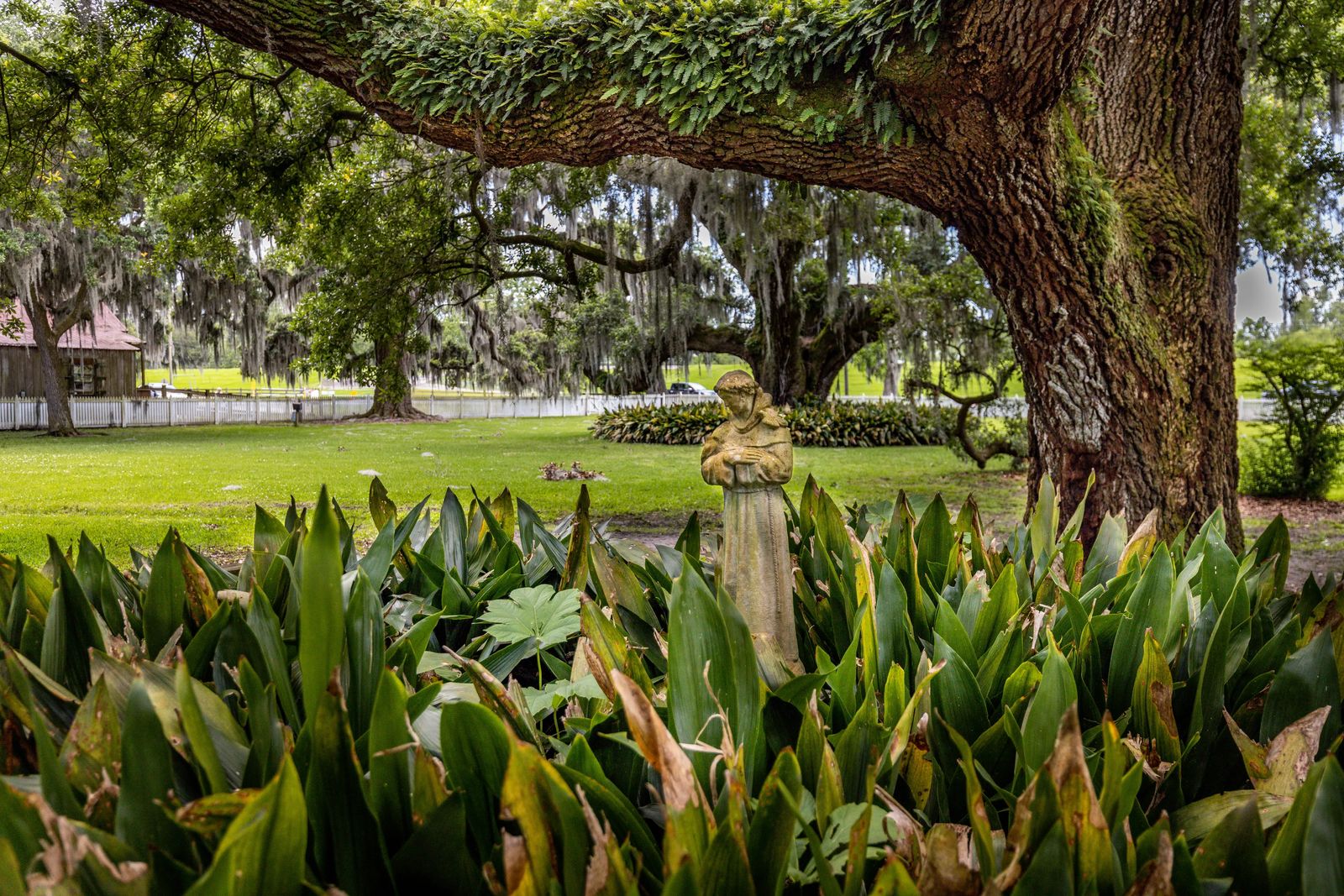 Field Slaves
When the sugarcane was ready, field hands worked about 18 hours per day with little to eat, no breaks, no holidays, no sick leave. The overseers (those in charge of the slaves in the fields) primary tactic of discipline was through violence.
Despite knowing how to build grand homes they were often left to live in shanty shacks exposed to the elements. They would often be affected by Malaria, Typhoid, Yellow Fever, Scabies, Diphtheria, Cholera, Syphilis, and early infant deaths. Their lifespan was very short overall, the average age of life during this period was 37 years old…..I would be dead by now….that is such a scary thought. Not only were they often exposed to illnesses most are vaccinated for now, they would be forced to work until they were either debilitated or dead.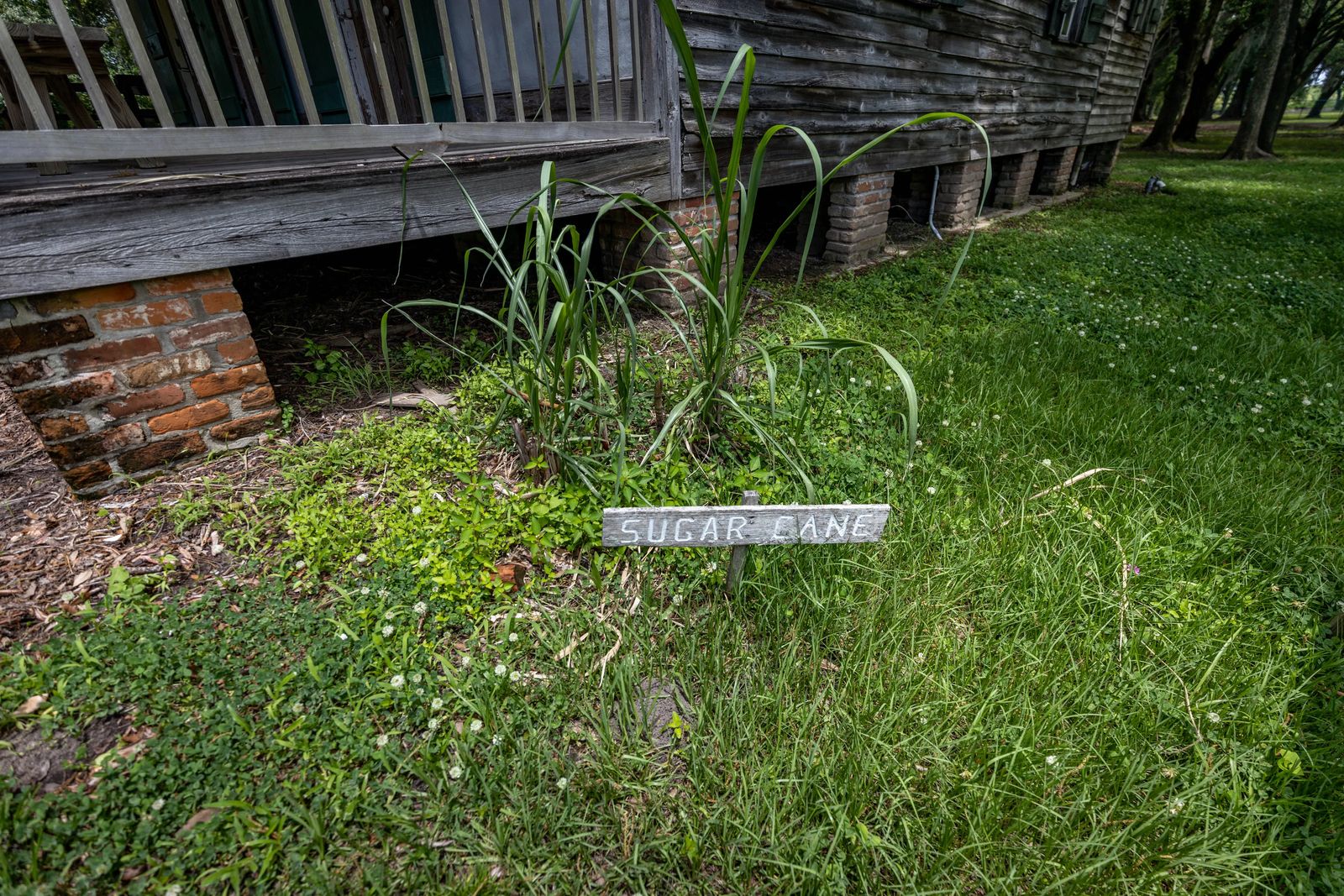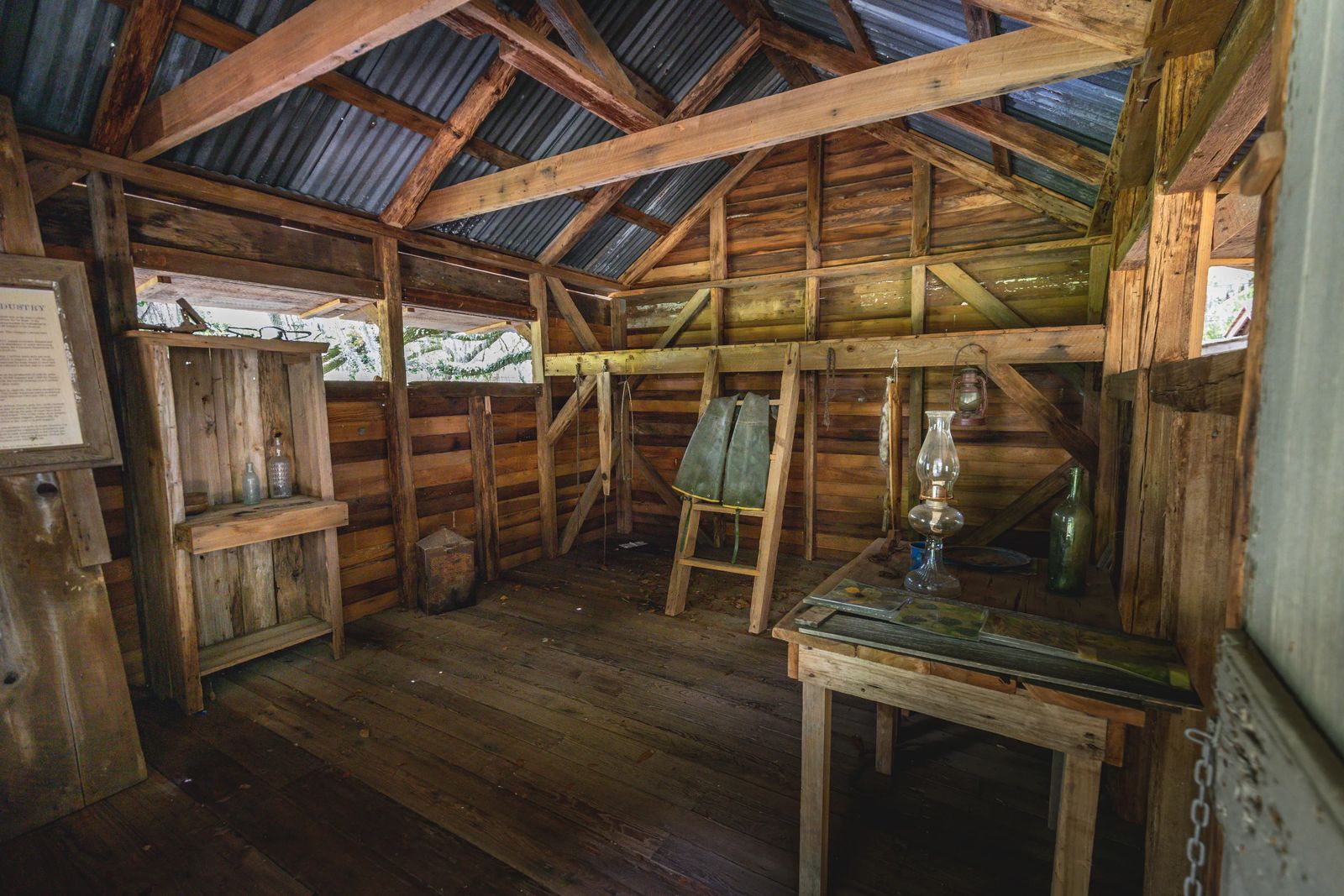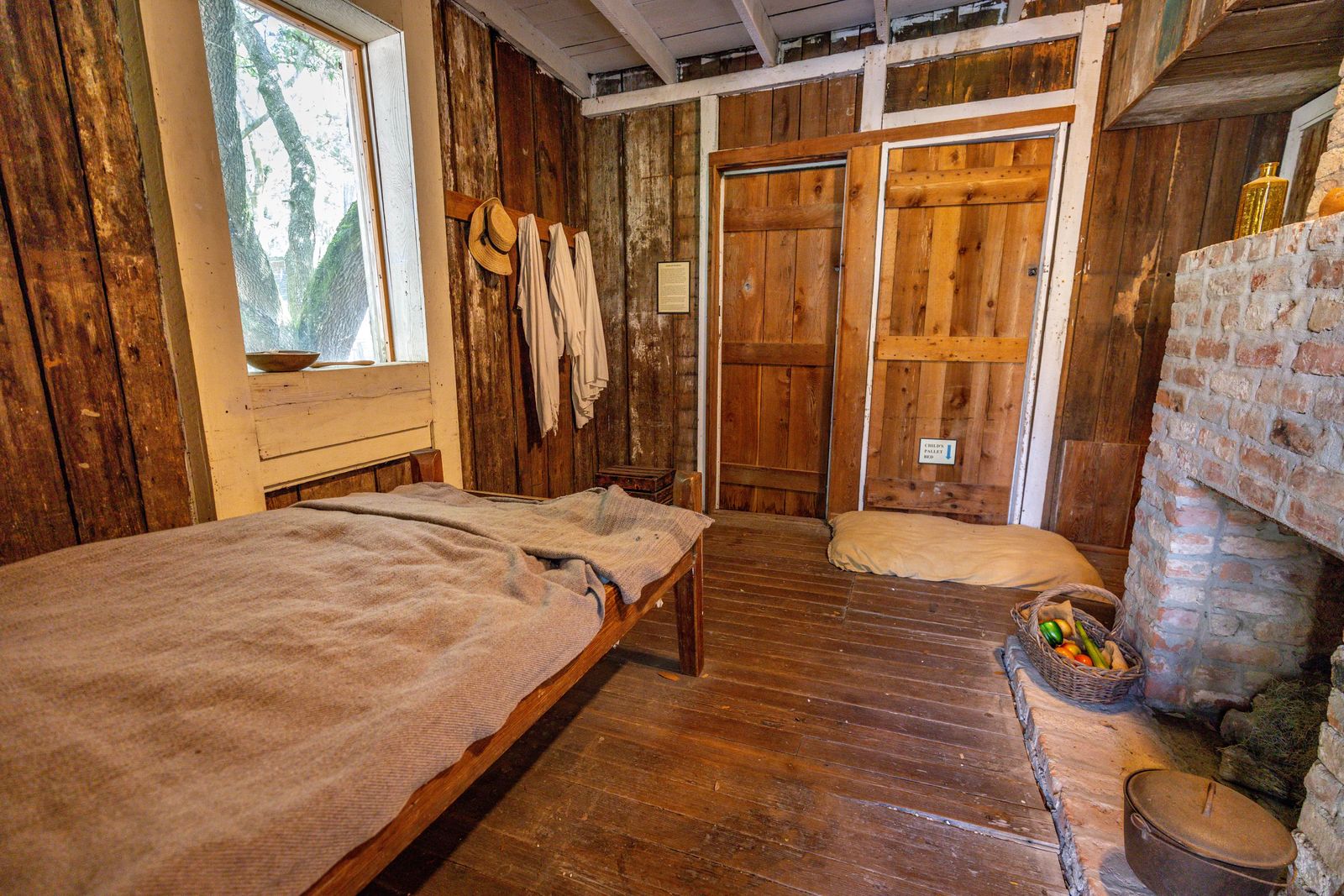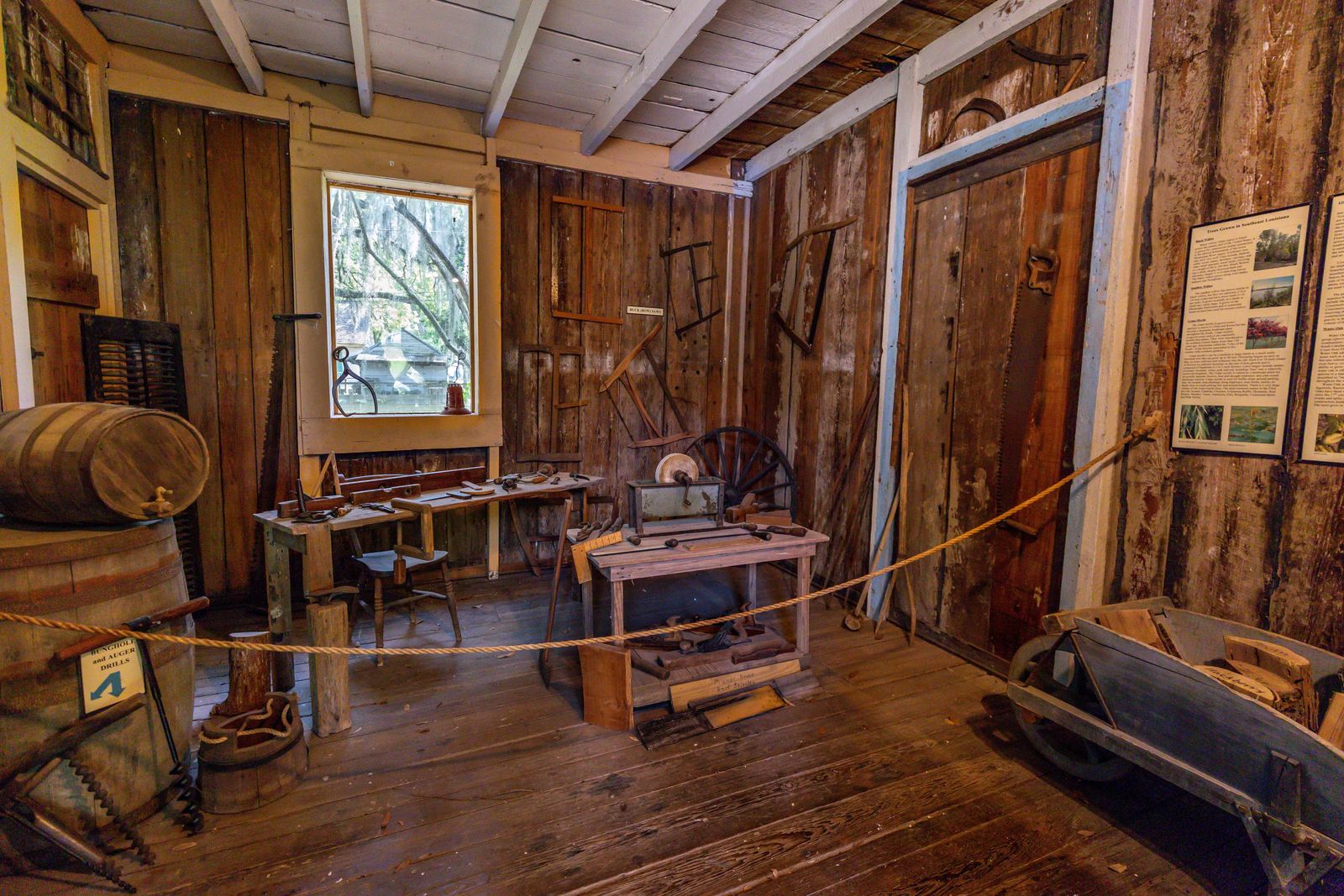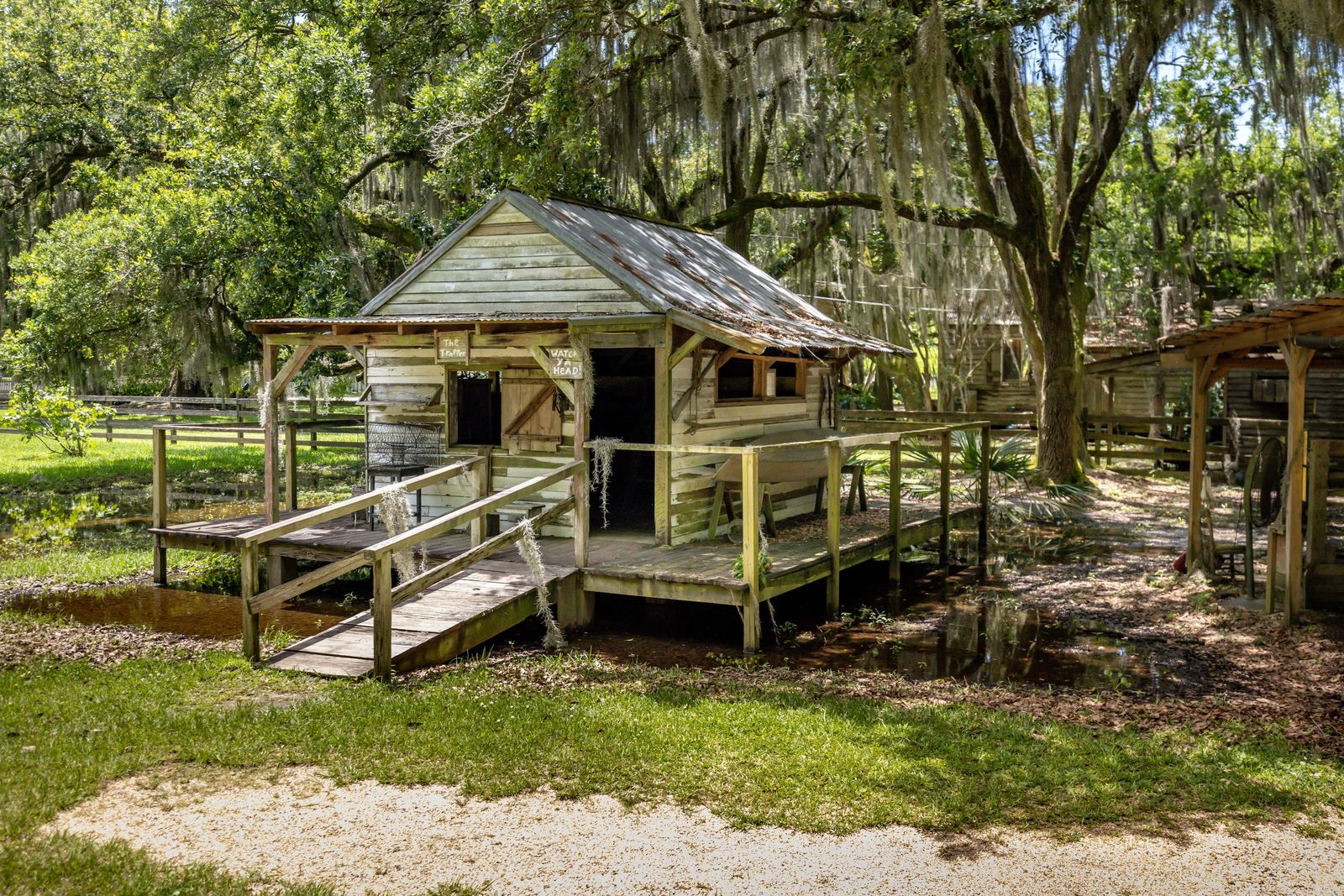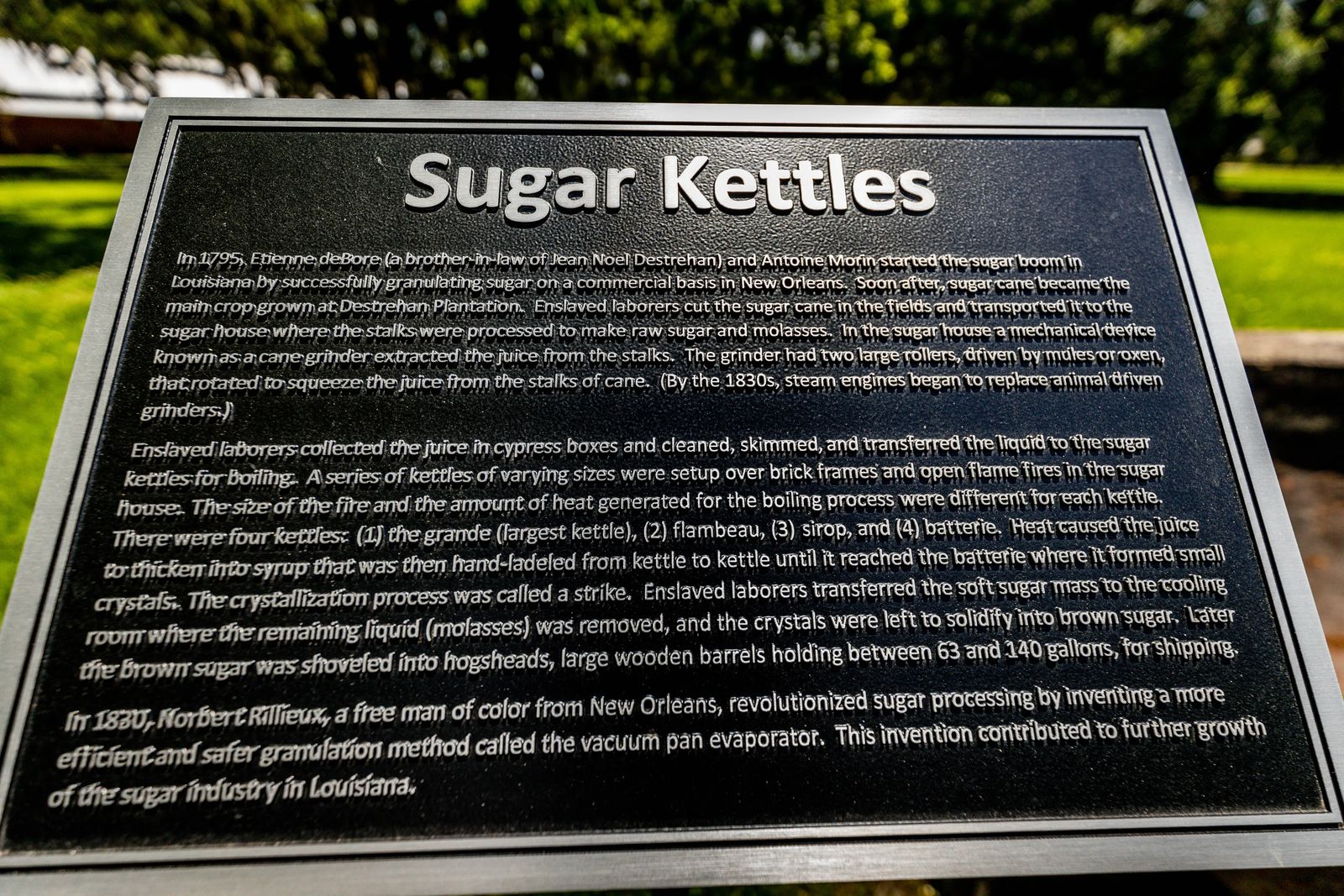 Women were often bred with men their slave masters chose, and child bearing women were considered more valuable because they gave birth to children that would make their masters money. A pregnant woman was not only bred to bear her master more children, but would be required to work up until she gave birth - often giving birth in the fields that she worked.
The slaves were allowed to grow food outside their shacks, but their master would often require a food donation so he could sell it at market to "cover costs" the slaves incurred.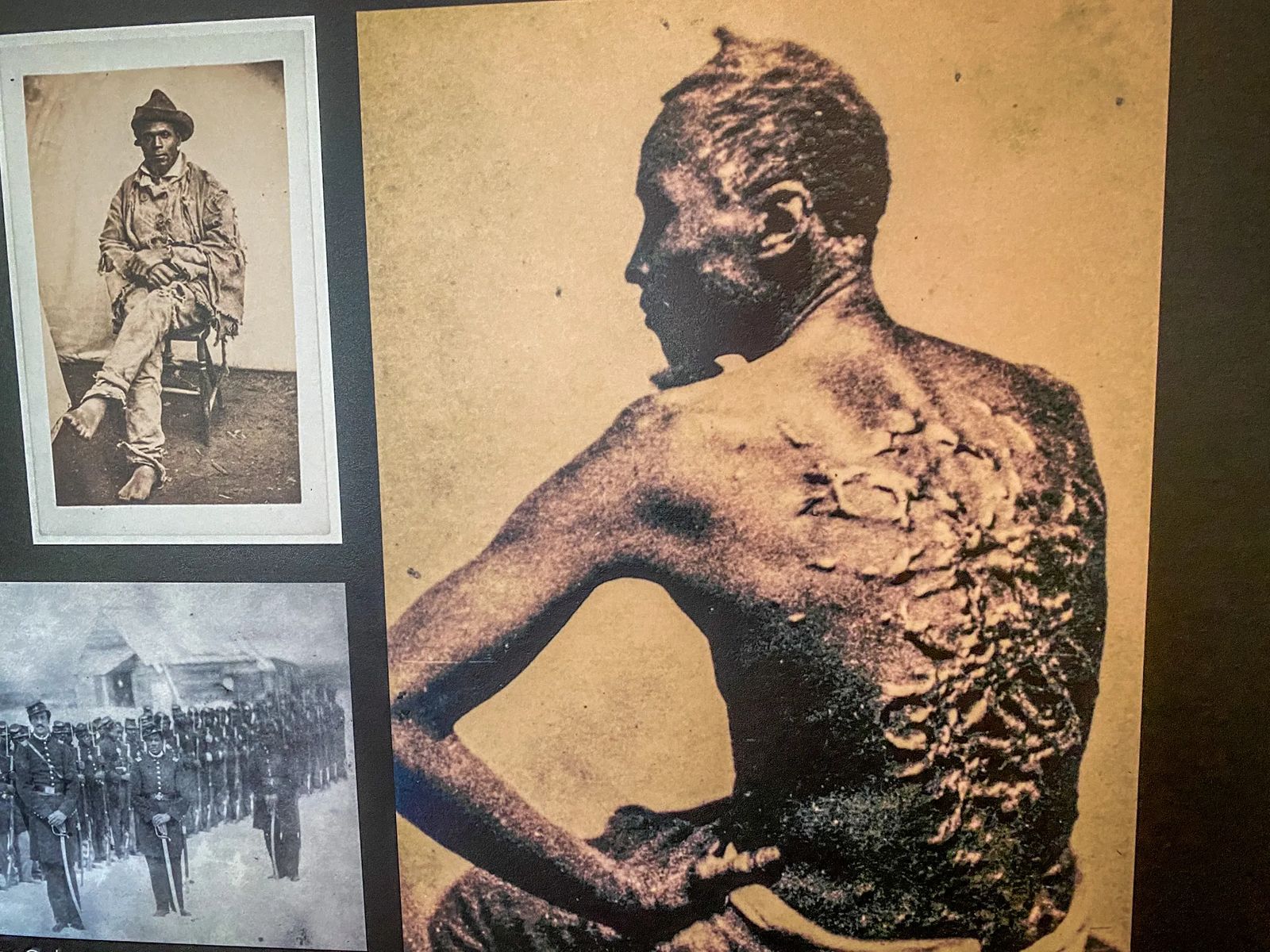 So why didn't the slaves all band together and overthrow the plantation masters more (other than just the 1811 slave revolt I will talk about in a minute)? The plantation owners would specifically choose slaves that spoke different languages, dialects, had different cultures and customs so they couldn't easily communicate with each other. It would also cause rifts and fights between them. Keeping field slaves in a constant state of chaos was also a tool used to keep them in line.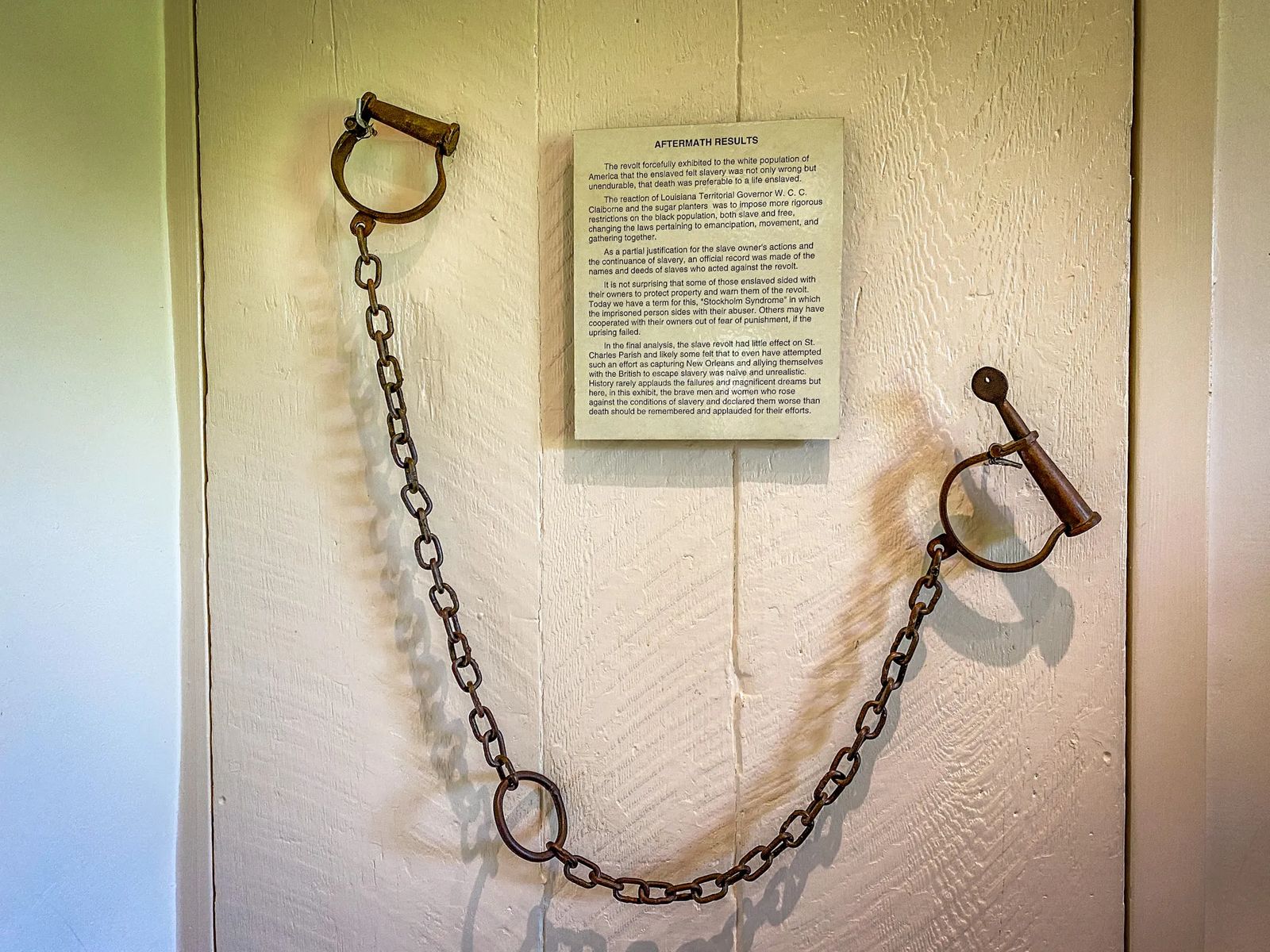 The Music Of the Slaves
Music, however, is a universal language and it was through music, beats, tones, and tunes they were able to bridge the gap of the language barriers. Their messages within the song were also a way to cryptically give hope, send warnings, and news from one plantation to another without their masters catching on.
If you get a chance to watch my video of Diane Honore and a real Mardi Gra Indian Chief you will find it incredibly moving and powerful in ways that words cannot capture.
Music was also a way that slaves were able to navigate from slavery to being freed men of color. They would take their songs to bars, gatherings where their ability to play musical instruments or sing would earn them money to feed themselves and not starve. Take a look at the Kid Ory Historic House in the Louisiana River Parishes. Kid Ory was once a slave on the Andry plantation, is responsible for finding Louie Armstrong, and earned his living playing a trombone after being freed.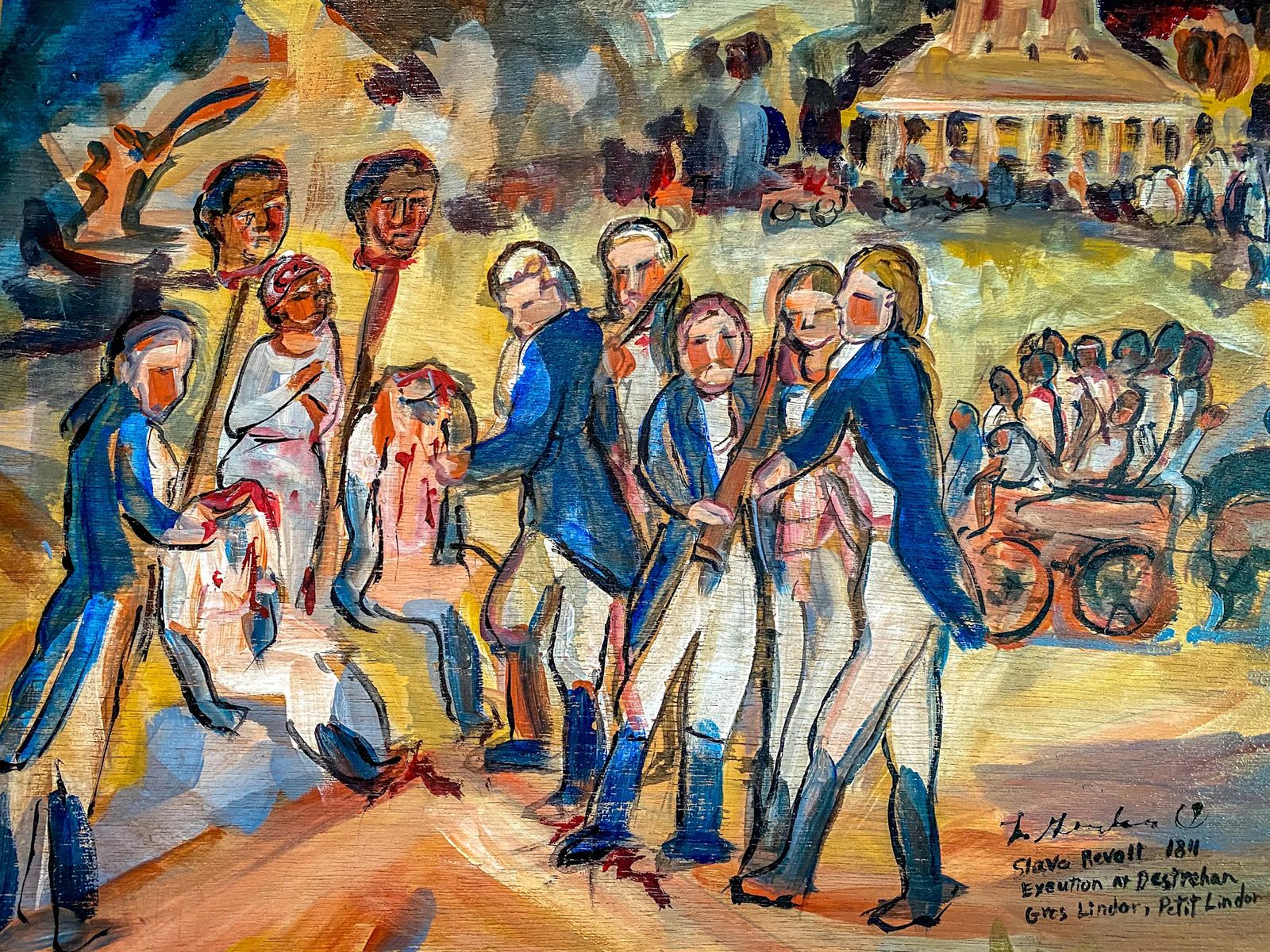 1811 Slave Revolt
It was January 8,1811 that one of the largest slave revolts happened starting at the Manuel Andry Plantation (now named Kid Ory Historic Home). The slaves on the Andry Plantation, many from Haiti that had just successfully had their own revolt, were able to overthrow the plantation owner and injure him by taking the ammunition that was stored there.
The slaves made their way down the river road and got six miles down the road after attacking each plantation to recruit more slaves. The next morning the revolt saw its end with the Baton Rouge Regiment attacked, many of the slaves fled into the countryside and marshes. There were approximately 200 slaves who were caught and arrested.
It took several weeks for plantation owners to gather evidence of the slaves' involvement and guilt. Remember slaves were still considered very expensive property and to condemn and kill slaves was considered an incredible financial loss to their owners.
Many slaves were kept at Destrehan plantation and shoved into a small washroom. There were 157 of which were held for trial by the masters of the area. Jean Pierre Destrehan was assigned as a member of the white tribunal judges responsible for condemning the 45 slaves found guilty to death by firing squad.
Their heads were then decapitated and placed outside their owners' plantation homes to discourage any further revolt. The names of those executed now adorn the walls of the quiet washroom in solemn respect to their efforts towards making change happen.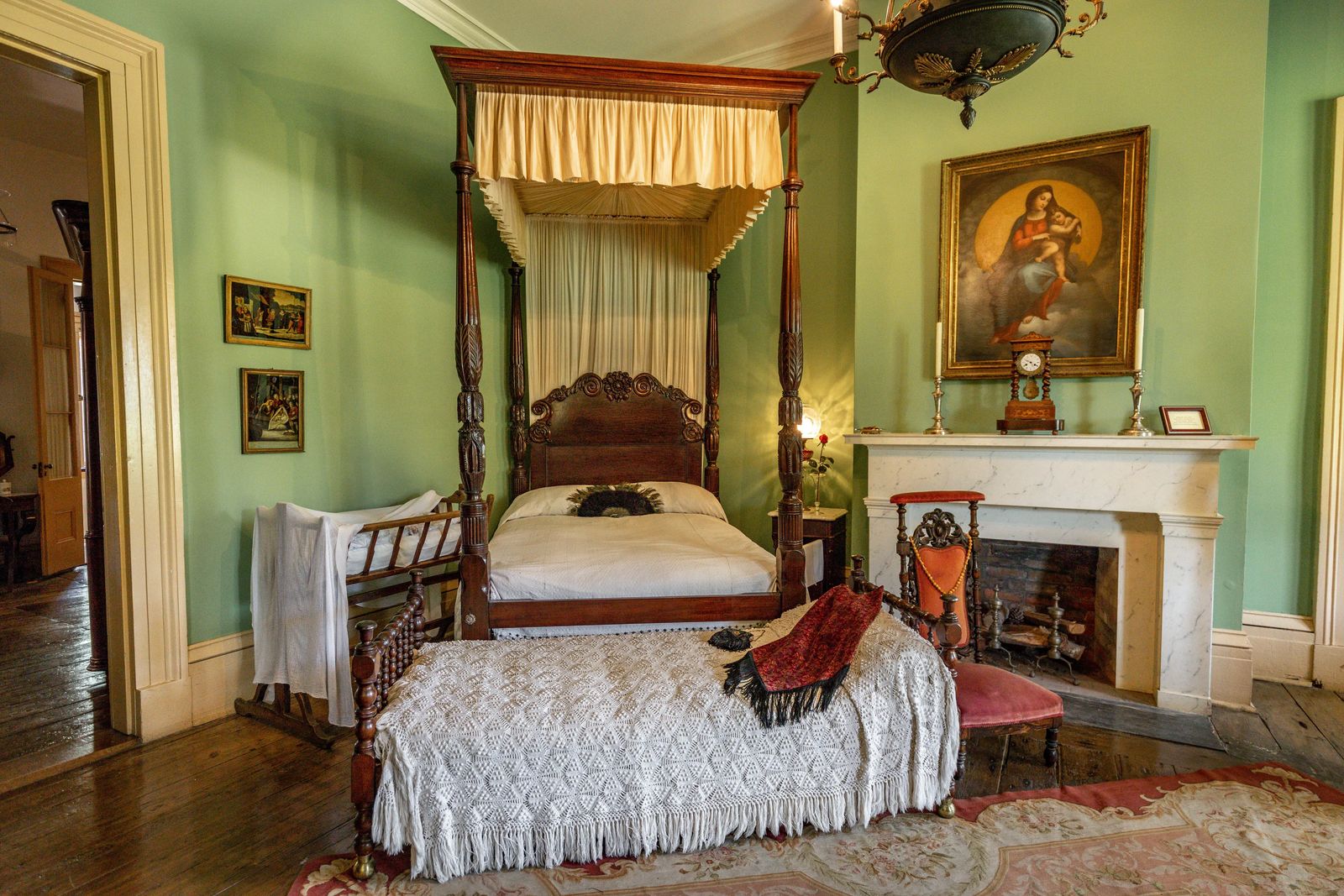 The Civil War
Prior to the Civil War starting the Destrehan family had planned to return to France for a time. When the war started, none of the family was at the plantation, only Felix Larue. Felix played an integral part in helping Rost return to the plantation in the end because of his willingness to work with the Federal Government.
The government retained control of the plantation as I mentioned above for the Freedmen's Bureau, after which it was returned to Rost following his pardon for speaking for the Southern cause in France.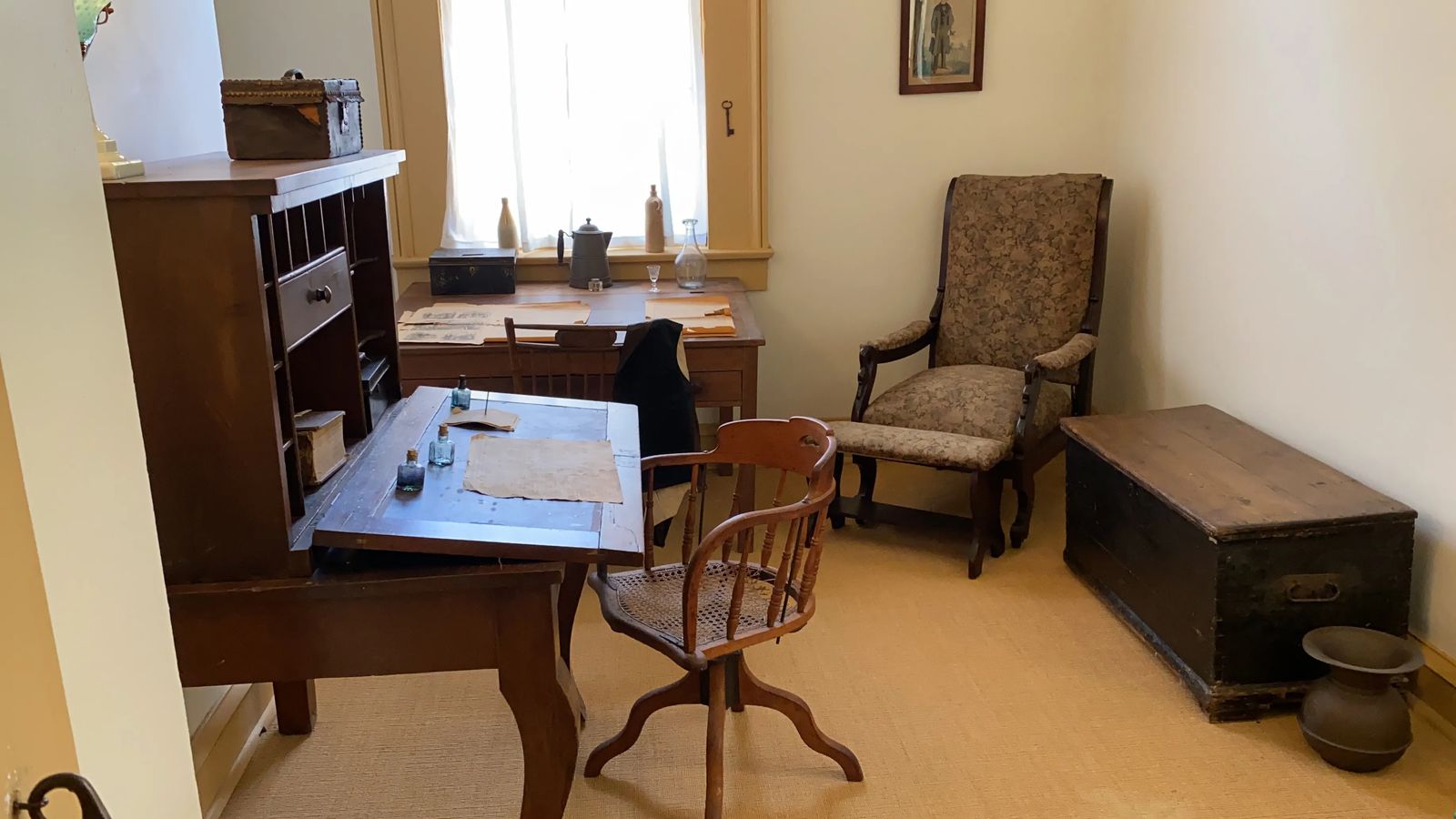 The FreedMen's Bureau
From 1865 to 1867 the plantation was used to establish a Home Colony for newly freed slaves. After the war and collapse of the plantation workforce the freedmen of color didn't have a program to integrate them into the new society and get them a fair wage or food. Starvation was a major issue, and Destrehan became a refuge and colony for the freedmen of color to survive until the Bureau of Negro Labor was created by General Nathaniel Banks.
The slaves were assisted in contracts, provided for physical needs and helped to be implemented into the workforce. The land was leased to temporary owners where they attempted to make a profit for the crops grown, but each time their leases were revoked for infractions.
It wasn't until 1865 that the Rost Home Colony was created where the Rost family was granted their lands again after he was given his pardon. The home provided freedmen and others with contract labor. Rost made $15,000 in 1866 and died the next year with his wife dying the year after.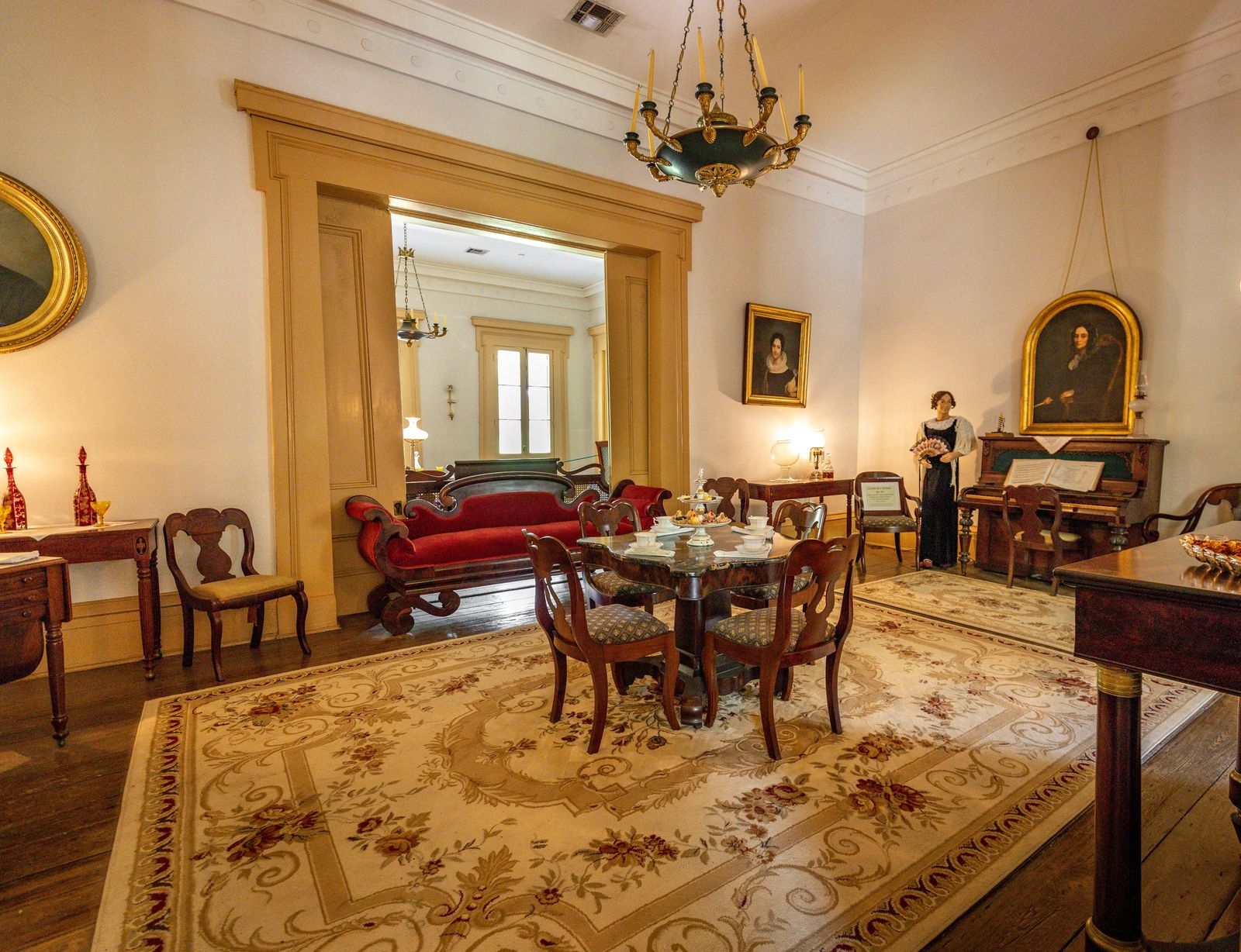 Modern Plantations Survival
The Plantation saw its worst years at the start of World War I when the sugar mill burned, a flood destroyed the crop, sugar prices plummeted, tariffs increased and the war started. The plantation was sold several times, but it wasn't until it was bought by an Irish Oil man that it began to prosper again. The Meian Petroleum Company was the largest producer of oil for Mexico and created a company town for the managers of the oil company, segregated housing, a store, recreational facilities, meeting places, a school and much more.
The owners' shares were sold and the plantation eventually was shuttered and fell into disrepair. It wasn't until the new owner, Amoco was petitioned by a group concerned for the state and historical value of Destrehan, asked for Amoco to donate the home to the River Road Historical Society.
The home and four acres were donated as well, and over a quarter of a million dollars was raised to make repairs and retain the history of Destrehan for future generations.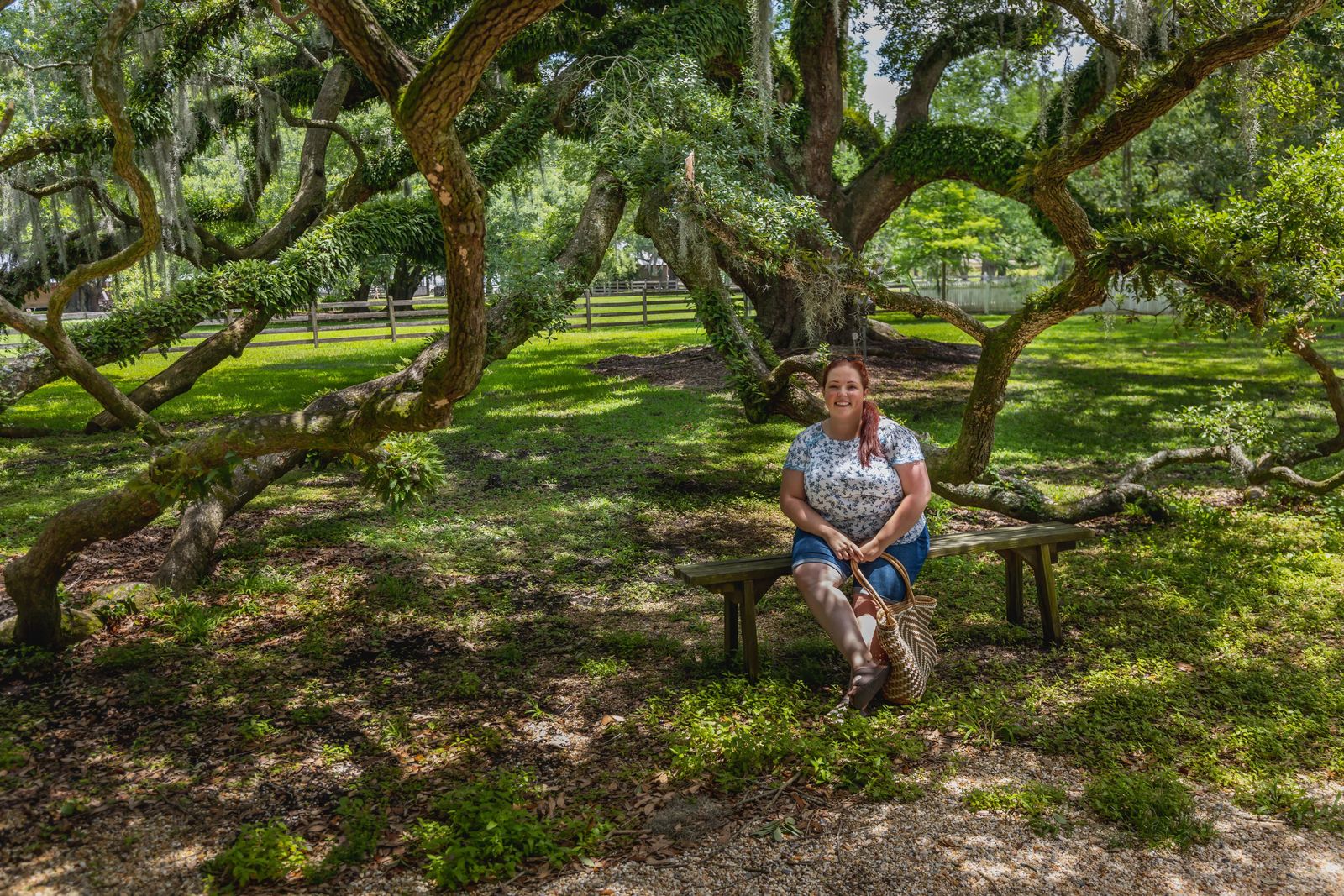 My Takeaway Of the Unheard Voices Of the German Coast Tour
If you are headed to Louisiana to learn about Black History, the life of slaves, the resistance, survival and revival of the black community in this area then you cannot miss this tour. I have never been moved in such a way that is so delicate, beautiful and haunting than I was while taking the tour with Diane.
There are very few times in my life that when I meet someone I feel an immediate connection and shared desire to do good in this world, but Diane was one of them. At the end of the tour she turned to me and said, "you have a beautiful energy about you that feels so familiar". I knew immediately what she was talking about and without needing to say more, we hugged with tears in our eyes I promised her I would return again.
Learning about slavery doesn't have to be hard, it can be inspirational to be a witness to people like Diane and her ancestory who have survived through it all. She is a true queen of the south with a power of positivity that is infectious. I hope you get a chance to meet her and hear her story, you won't regret it.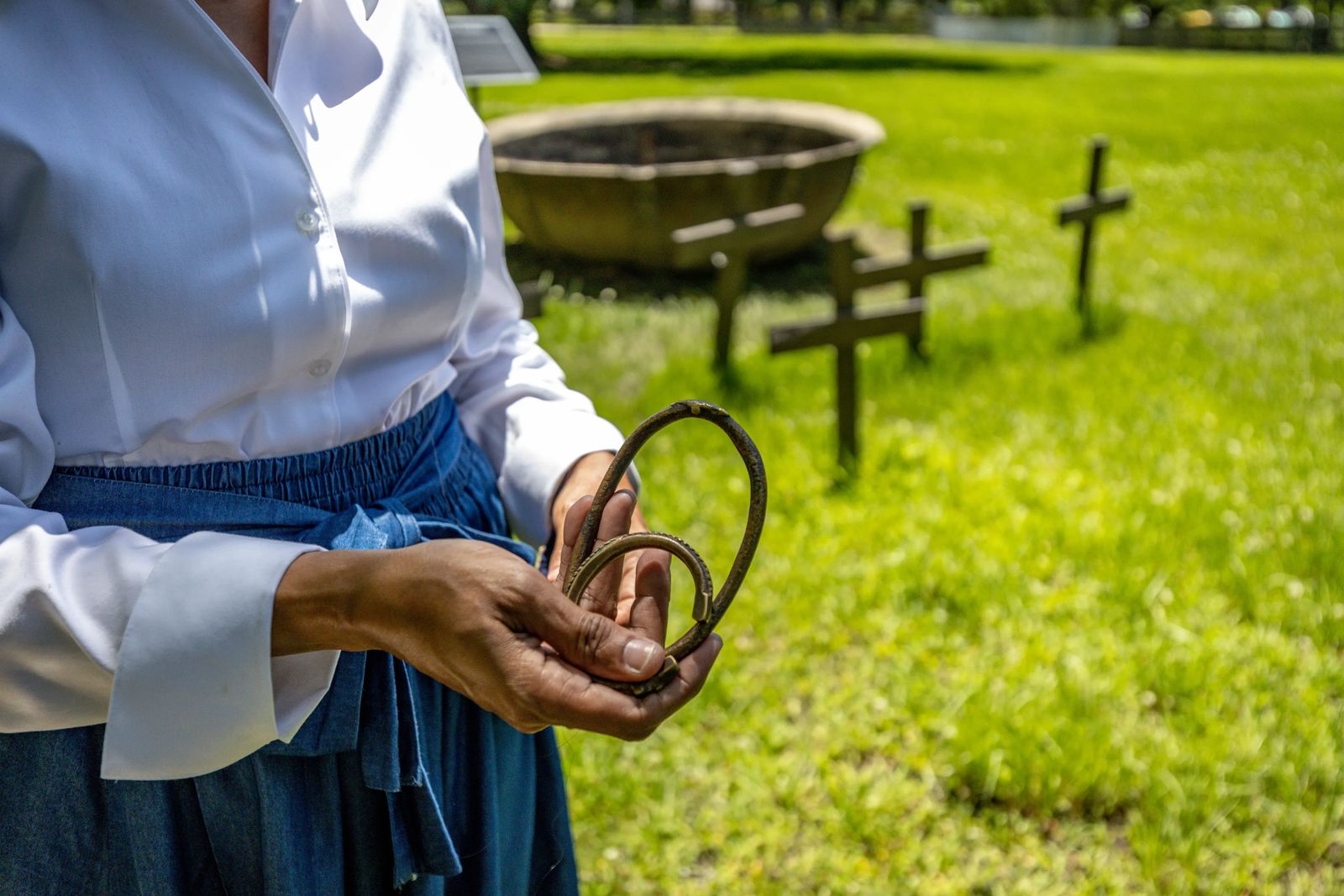 Pictured above: Diane showing the metal rings that were often used as 'payment' for humans in Africa. Metal was a precious commodity in Africa and highly sought after.
Like it? Pin it! Sharing is Caring ;)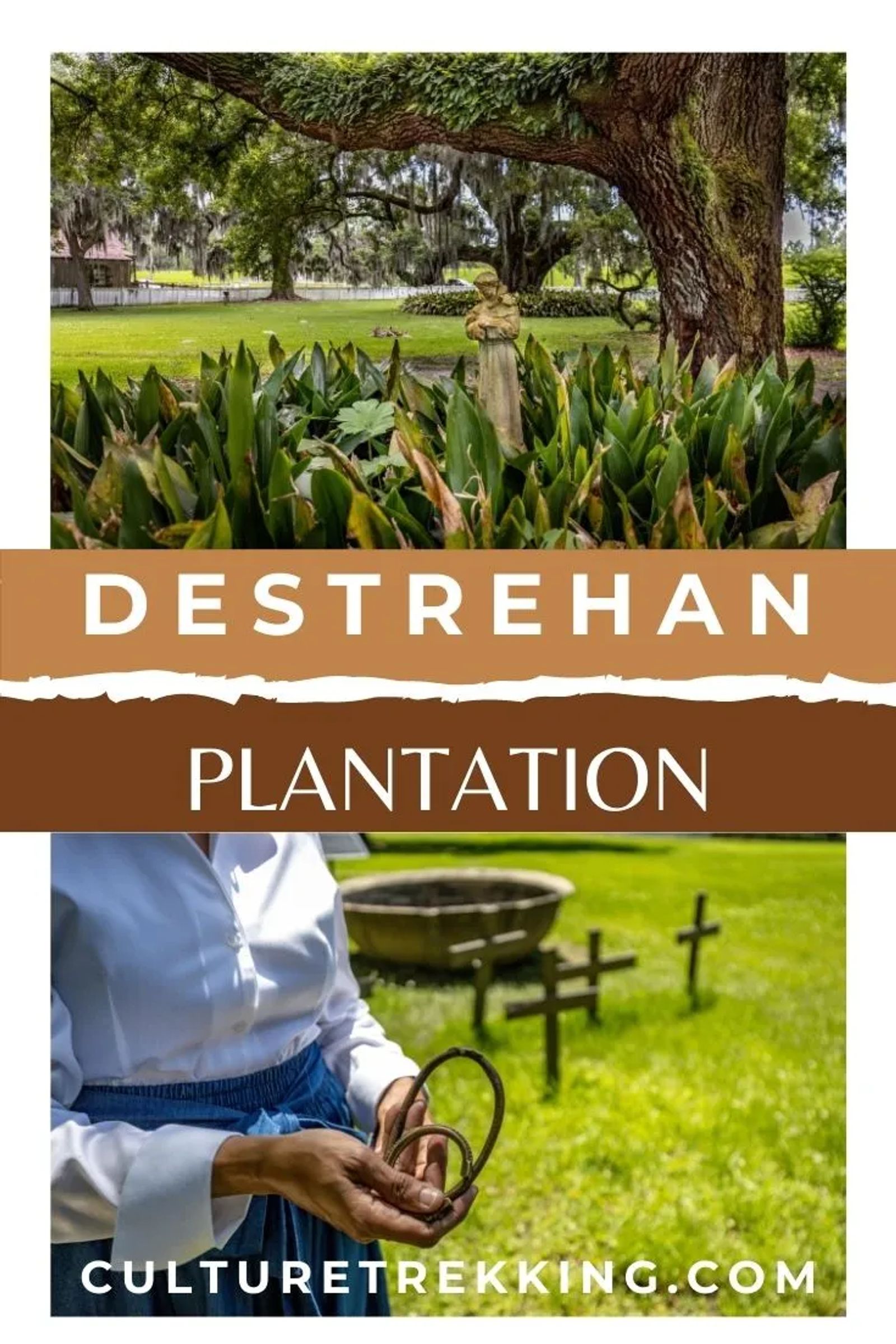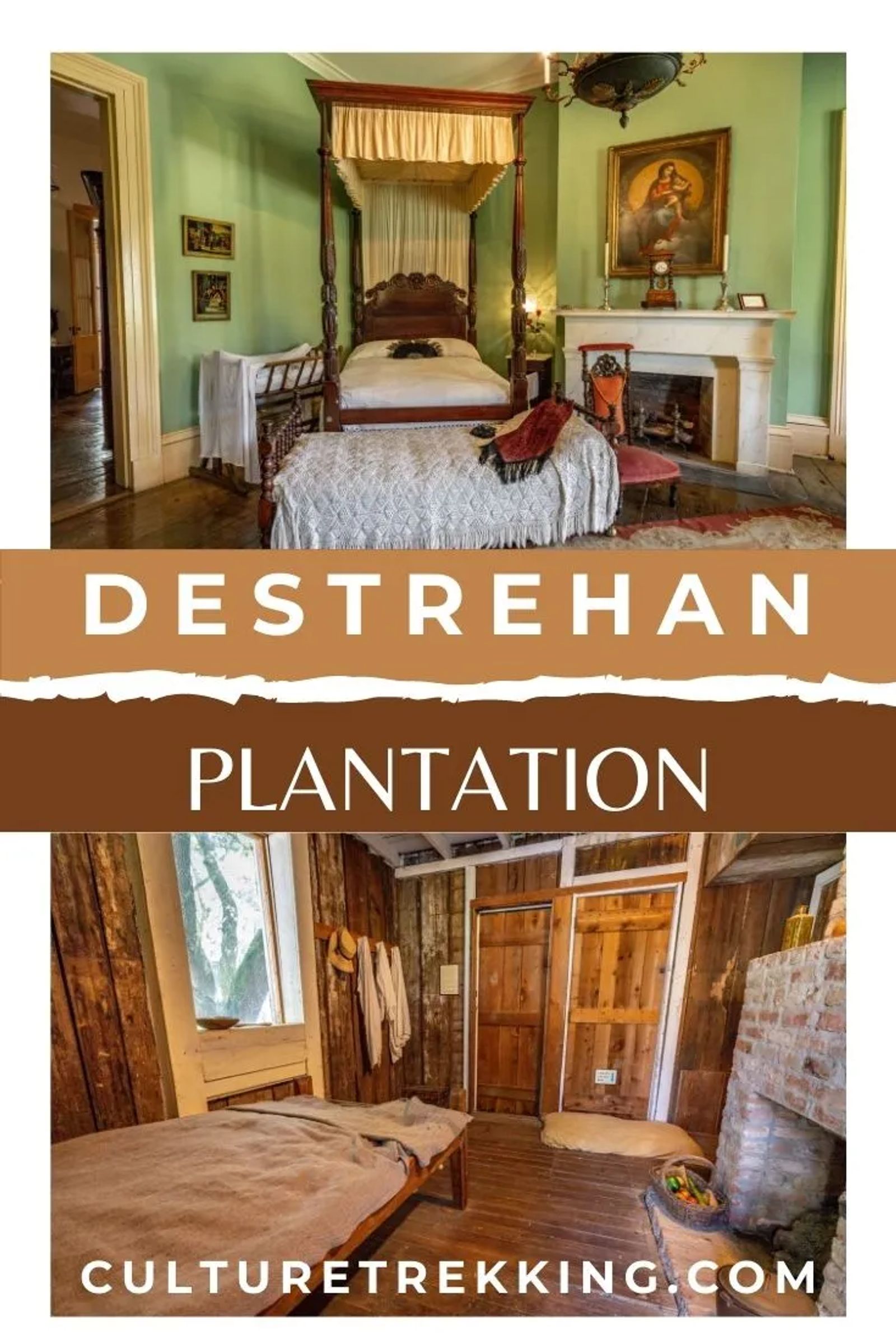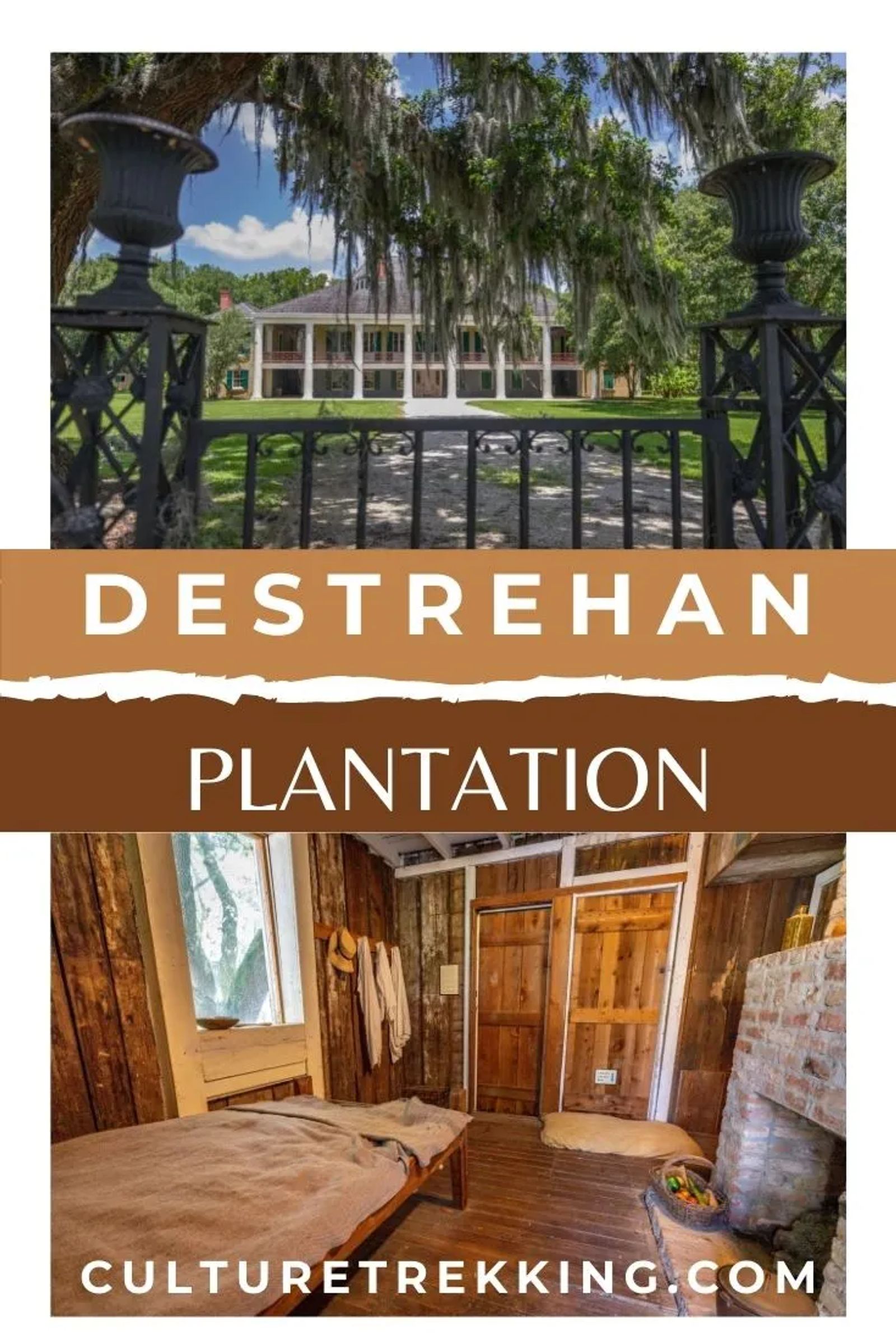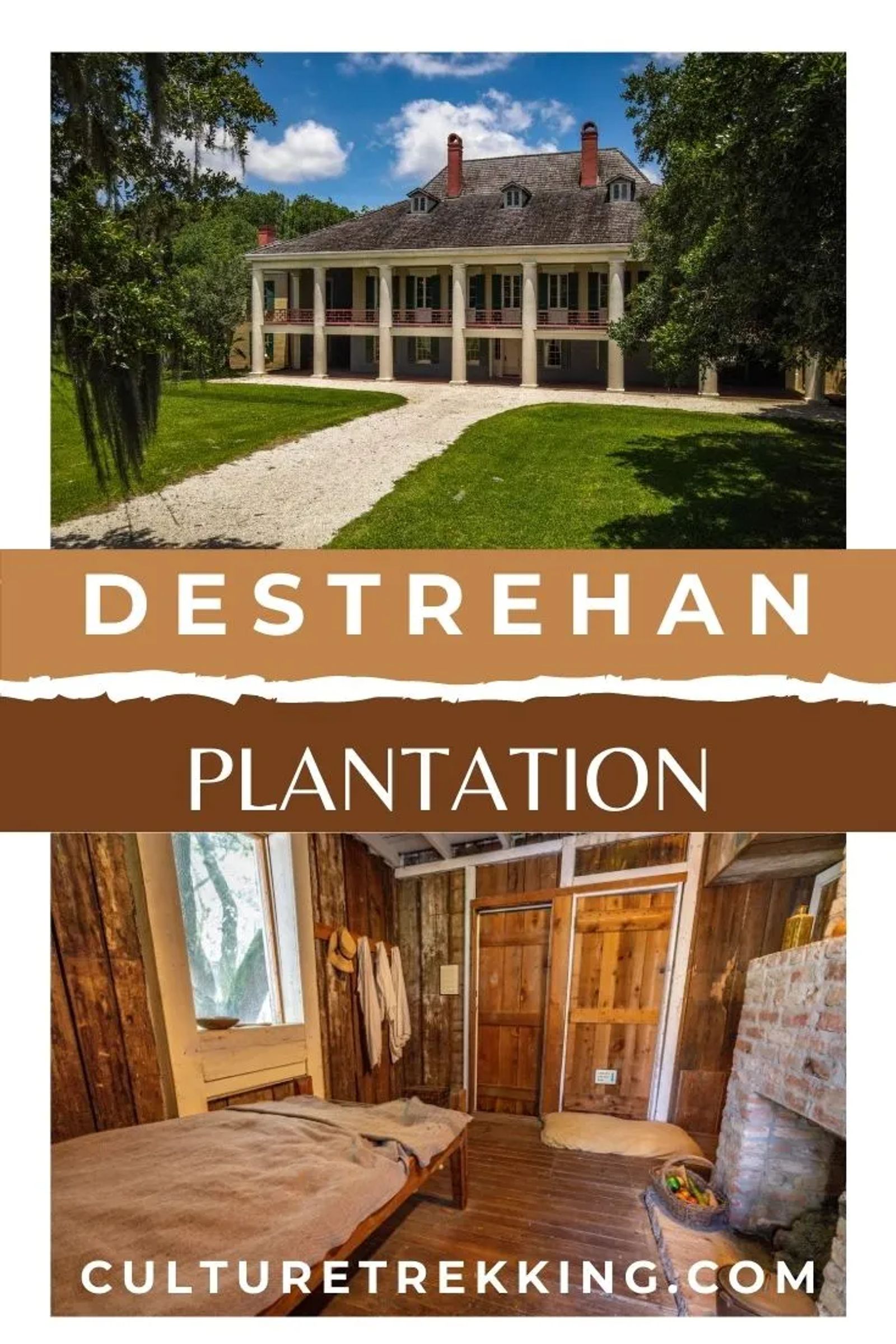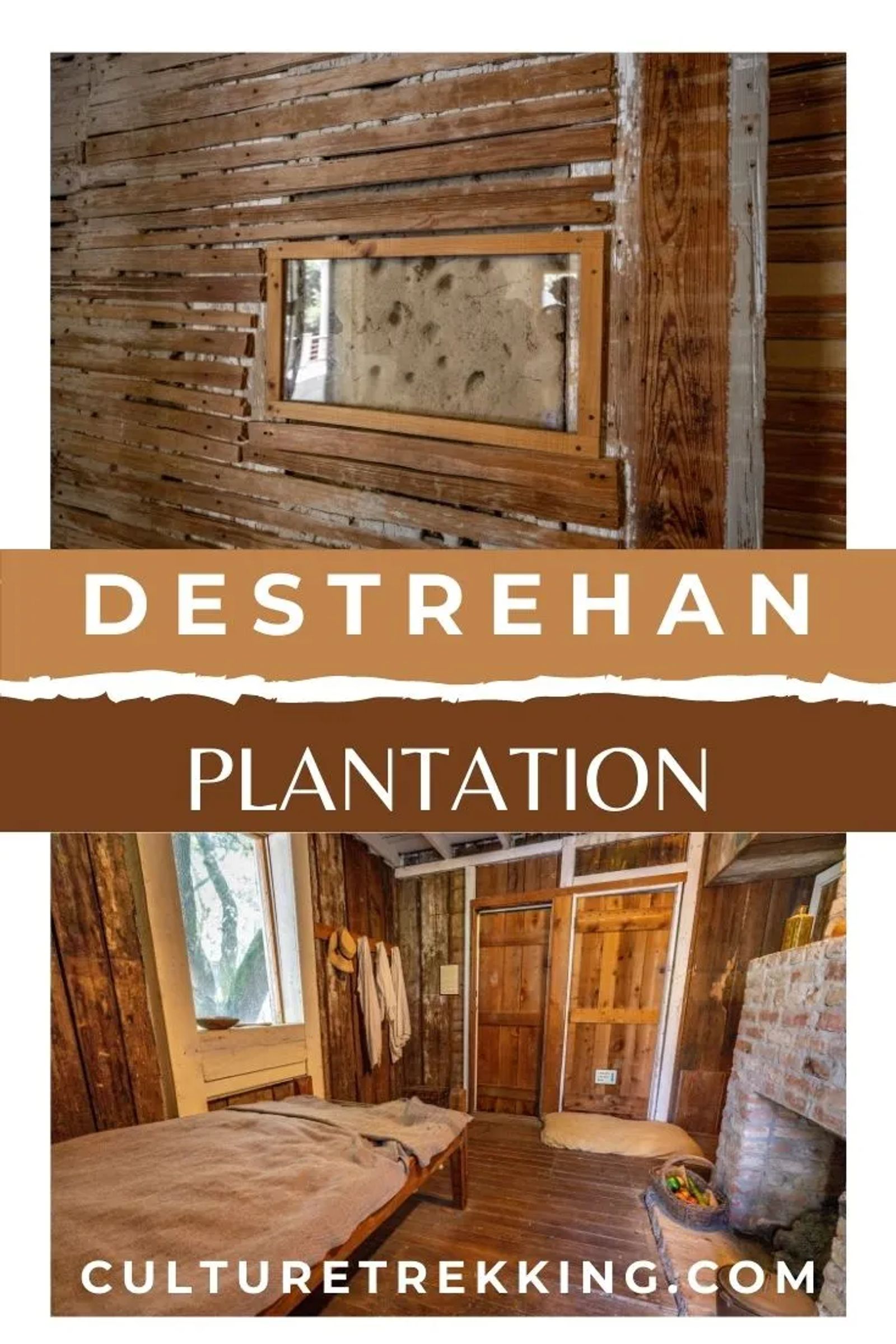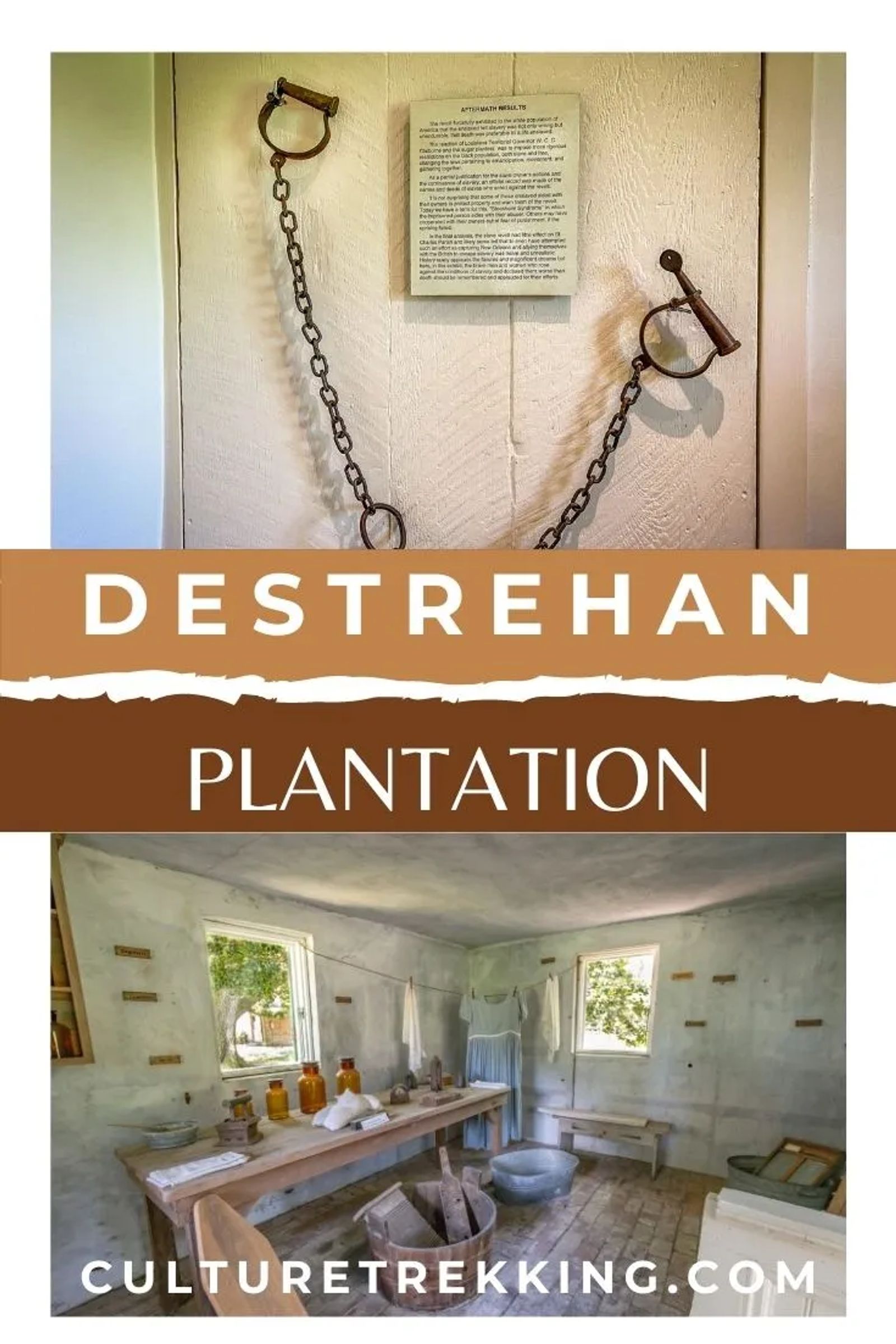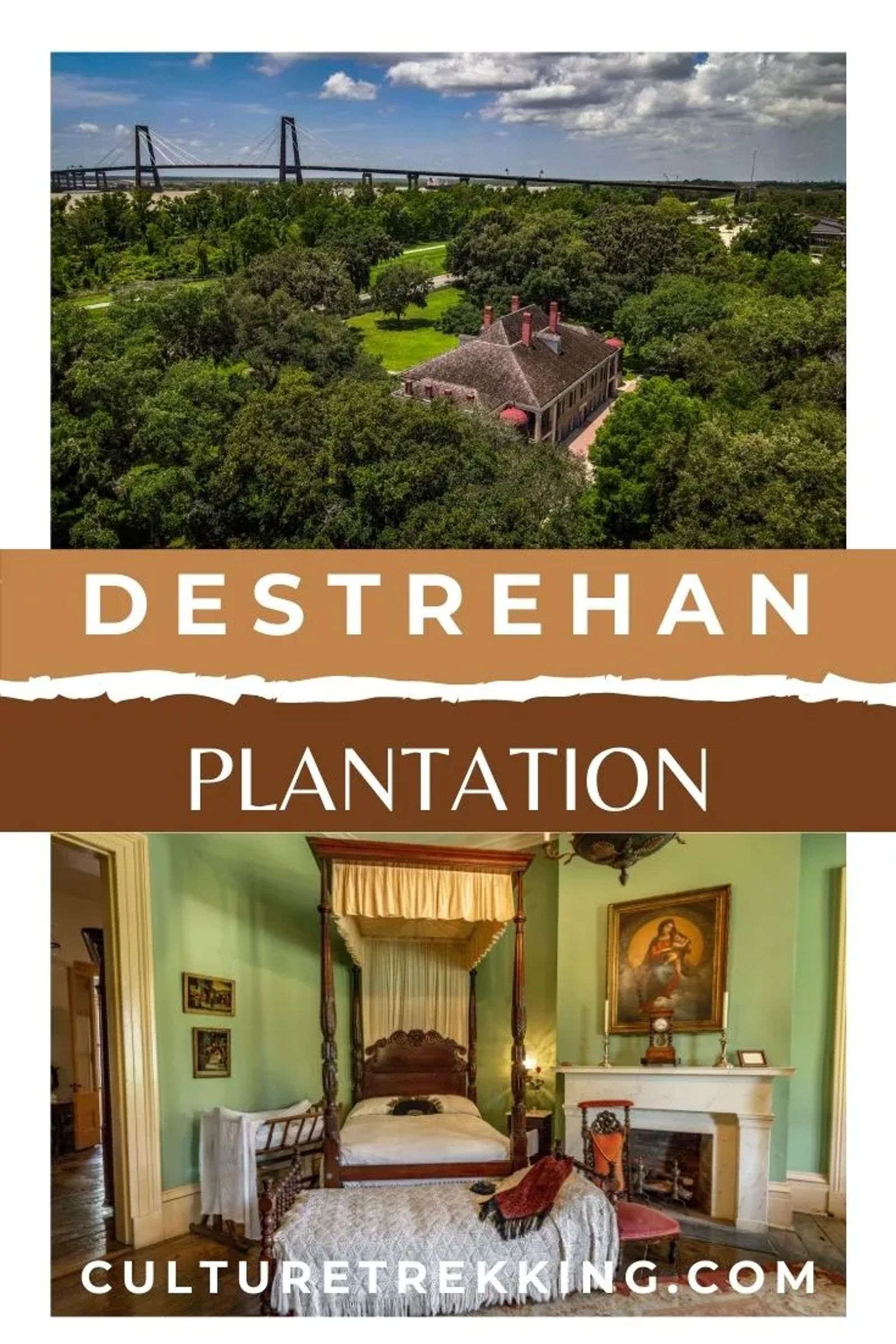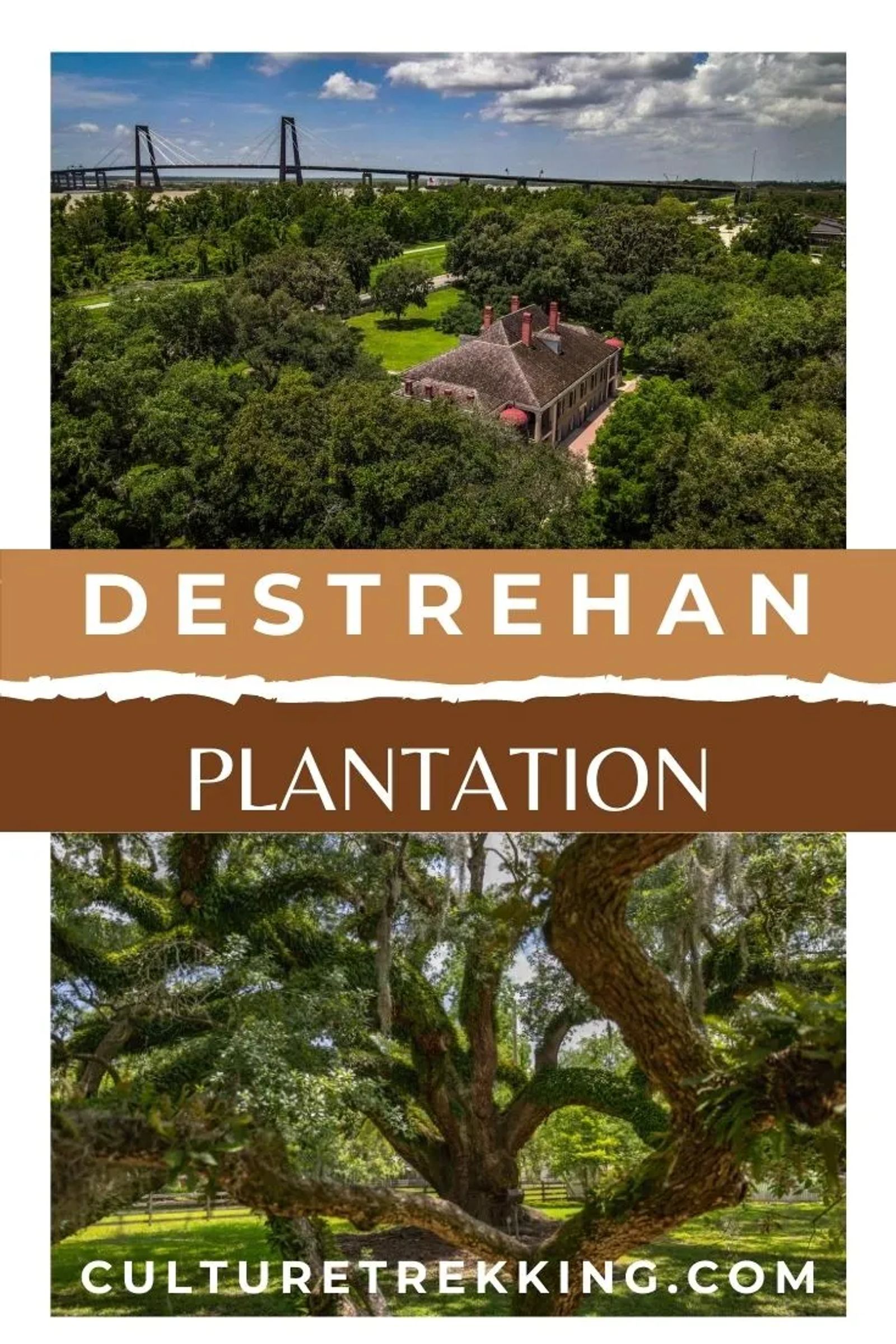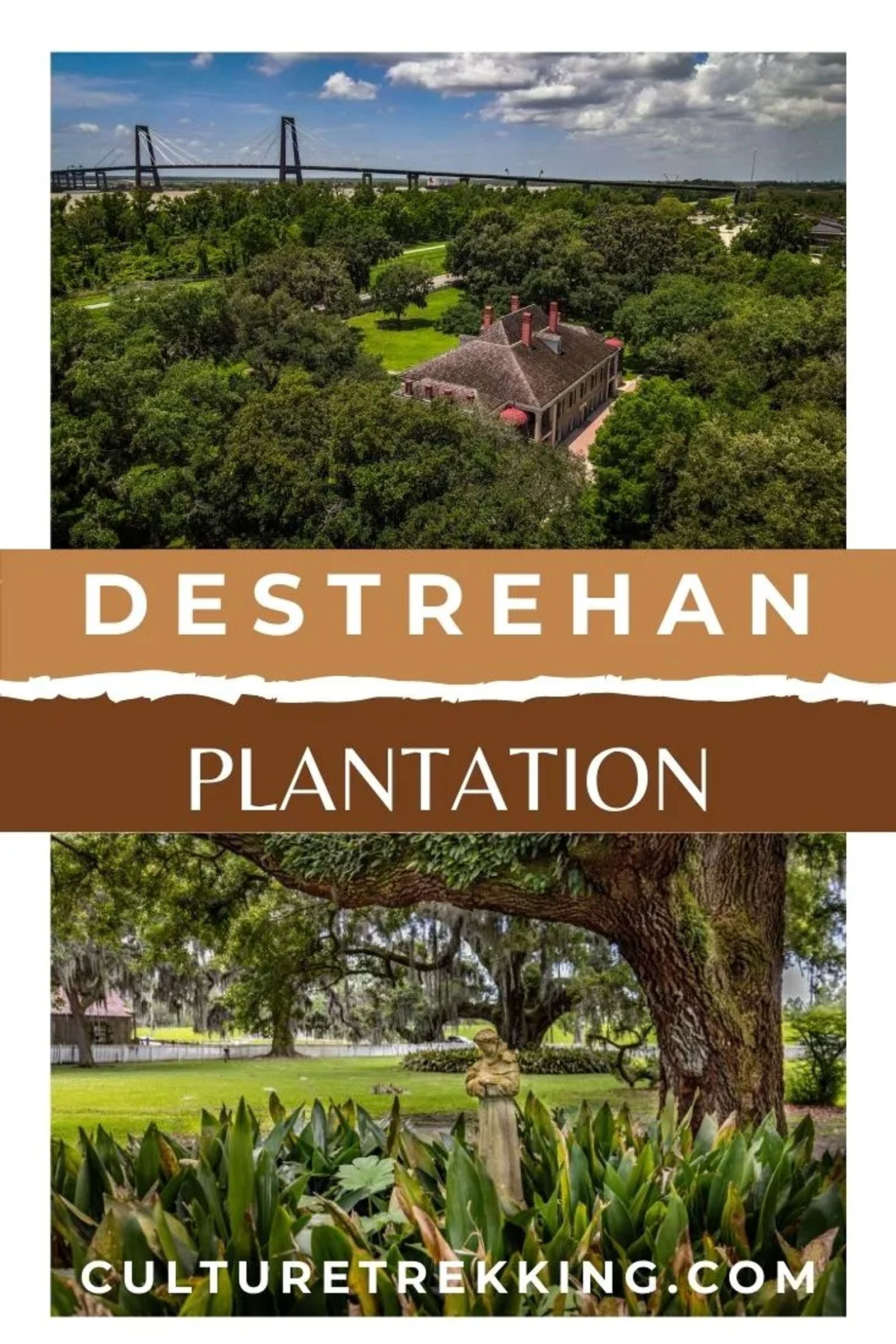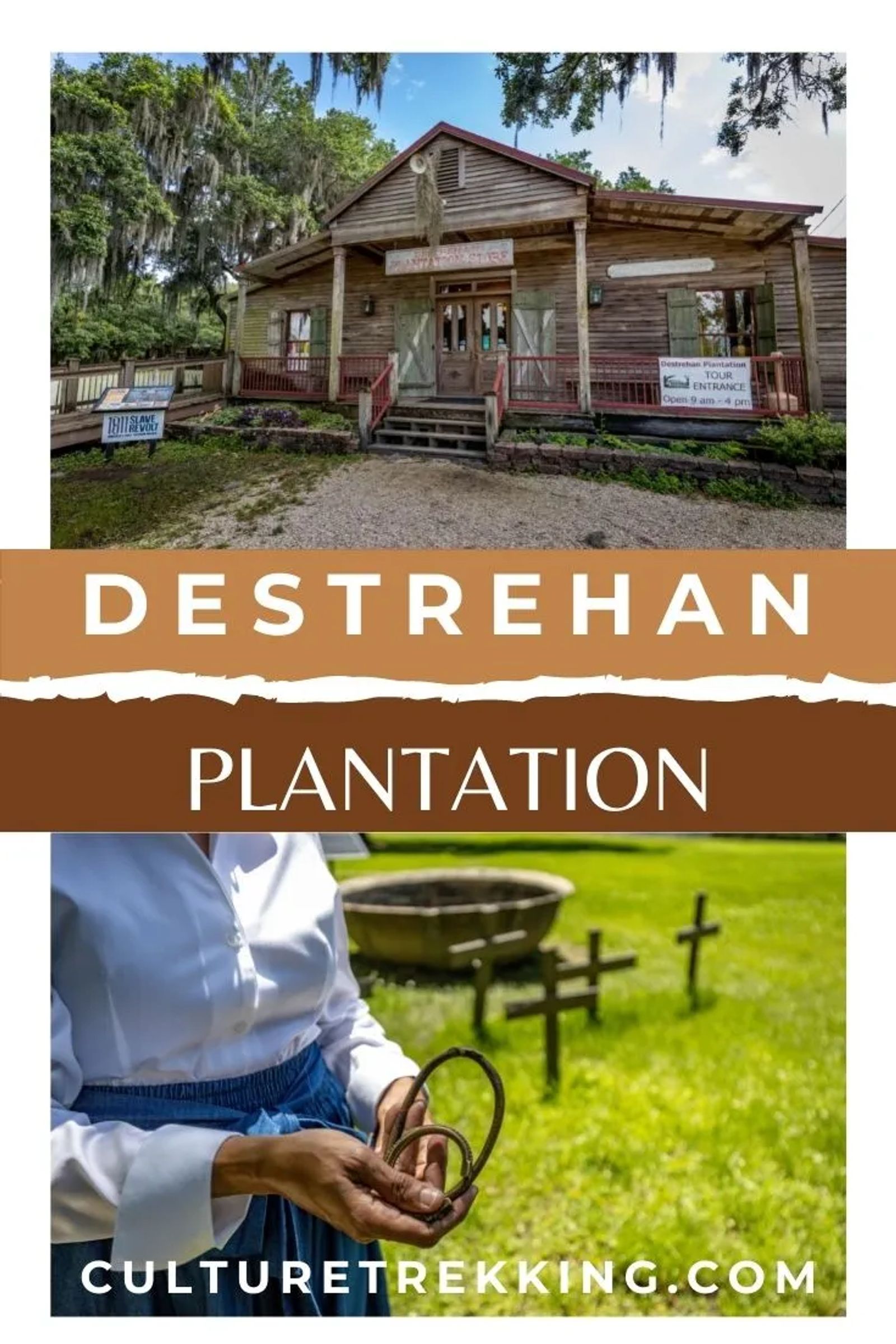 Latest Articles On Culture Trekking