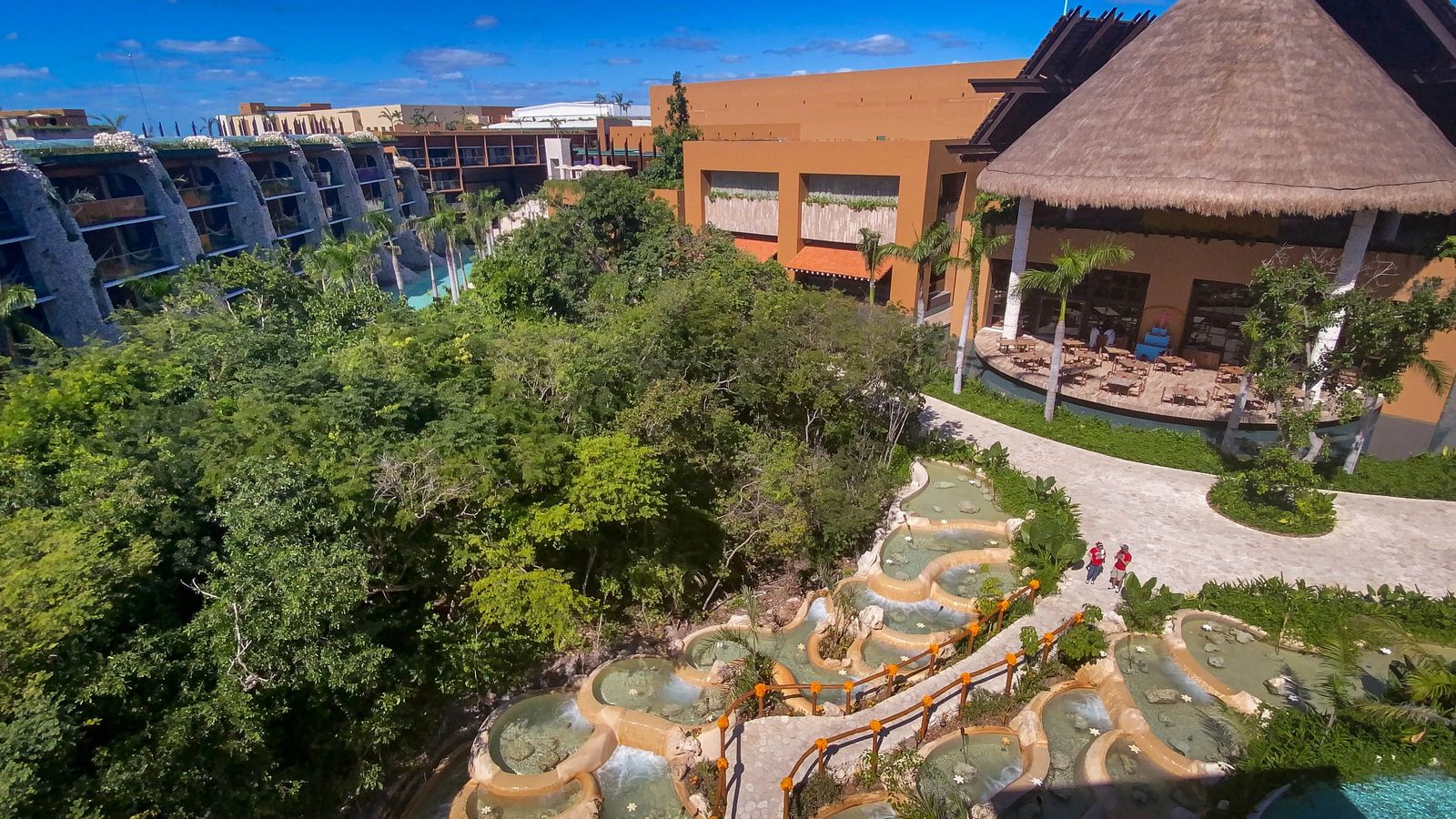 14 Reasons Hotel Xcaret Arte is a MUST
If you are a Disney fan, love the outdoors and have an adventurous heart that longs for romance and epic Instagram worthy photos with massive bragging rights --- then you need to visit Xcaret Hotel Arte. This EXCLUSIVE adults-only all-inclusive resort lies right in the heart of the Riviera Maya a mere hour drive from the Cancun airport. Now I'm not typically one for all-inclusive resorts as I think they are often wasteful and not very sustainably minded, but my OH MY how this luxury resort proved me wrong! Let me count all the ways I love this resort with you and why you should DEFINITELY put this one on your bucket list.
I was able to visit Xcaret Arte Hotel in October of 2021 and truly had no idea how blown away I would be by this hotel. I would strongly encourage you to use the transportation they provide from the airport to the Hotel as it really helps to cut down on the transportation anxiety (at least the anxiety I get from transportation in different countries).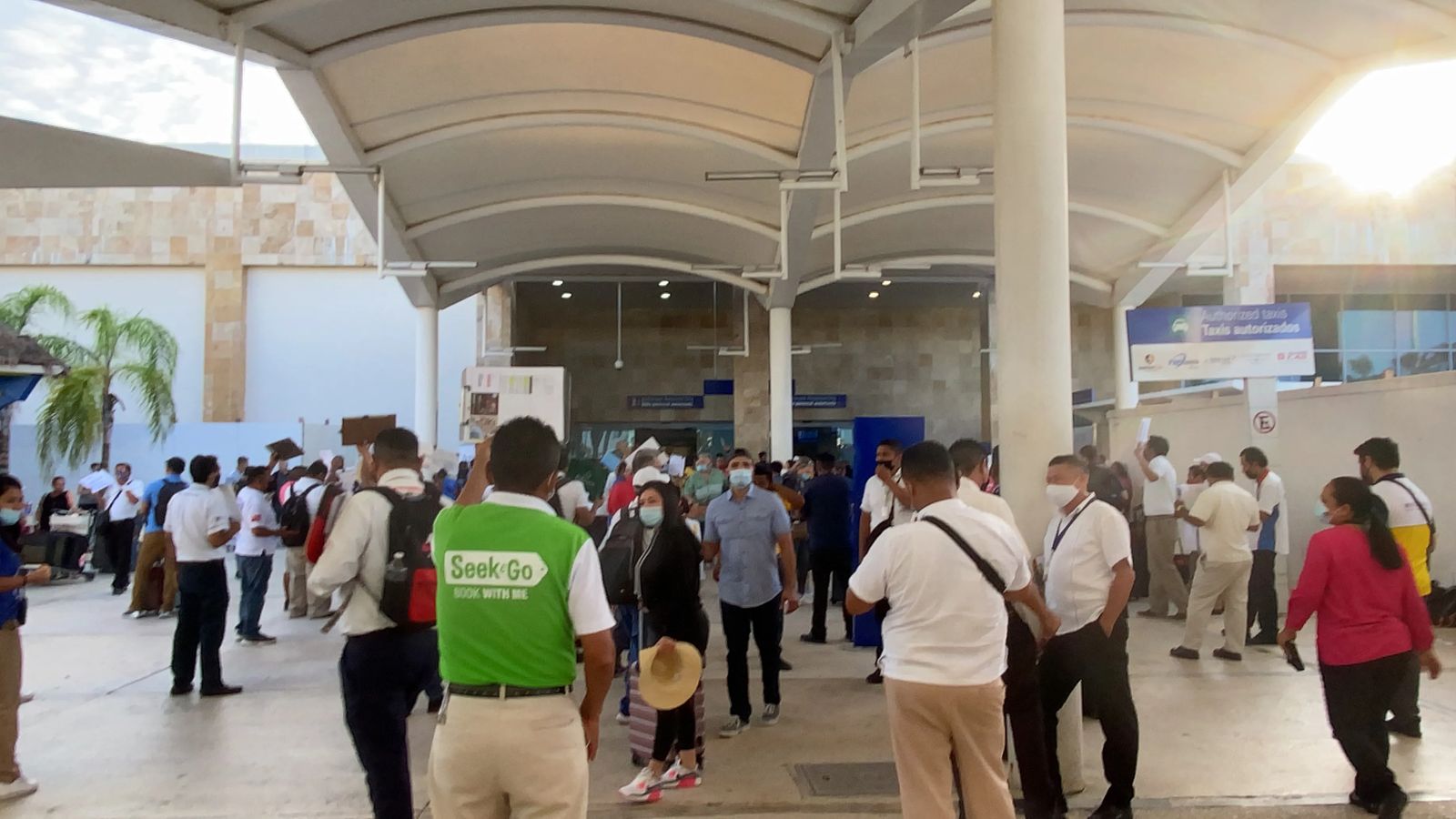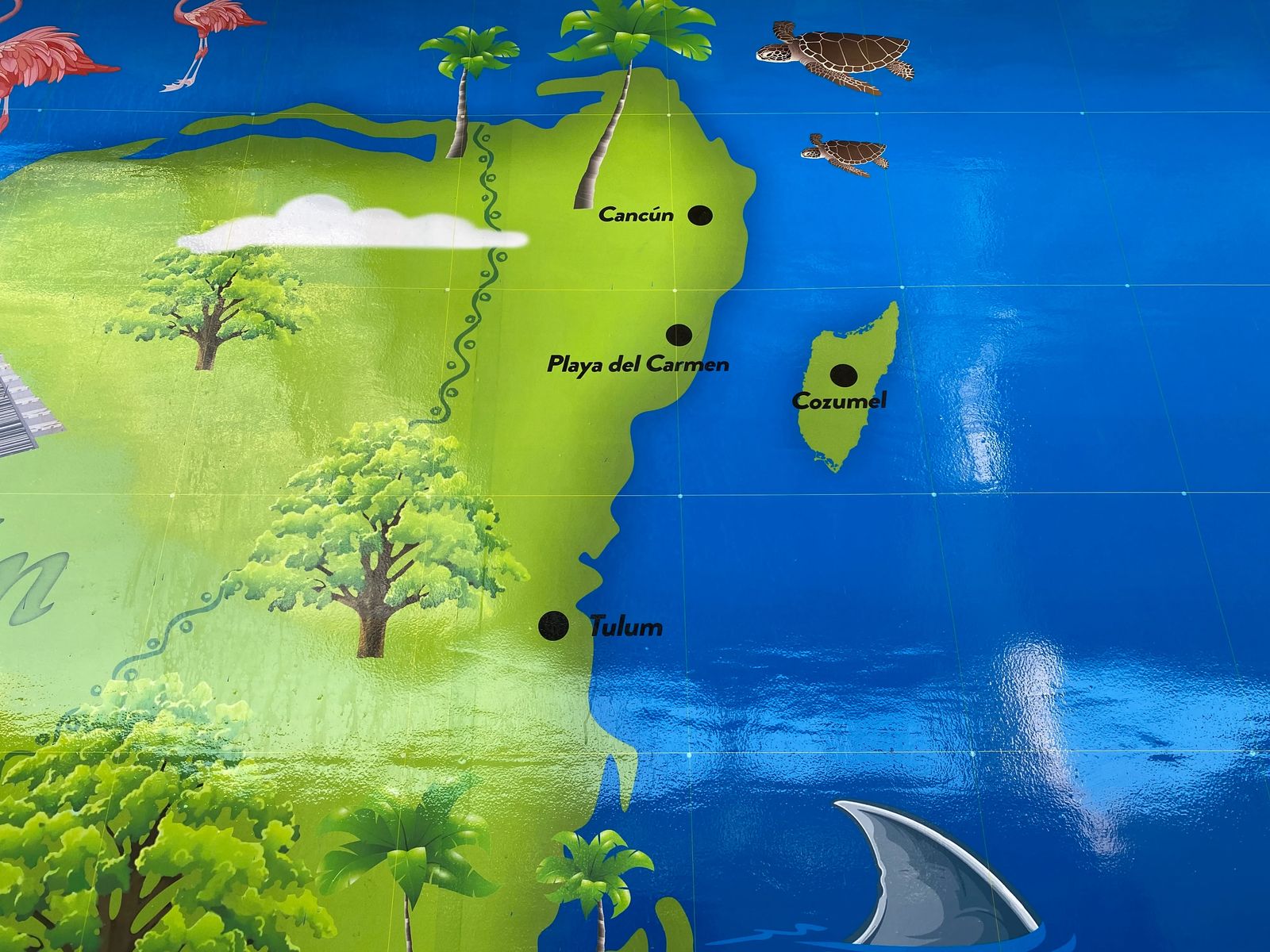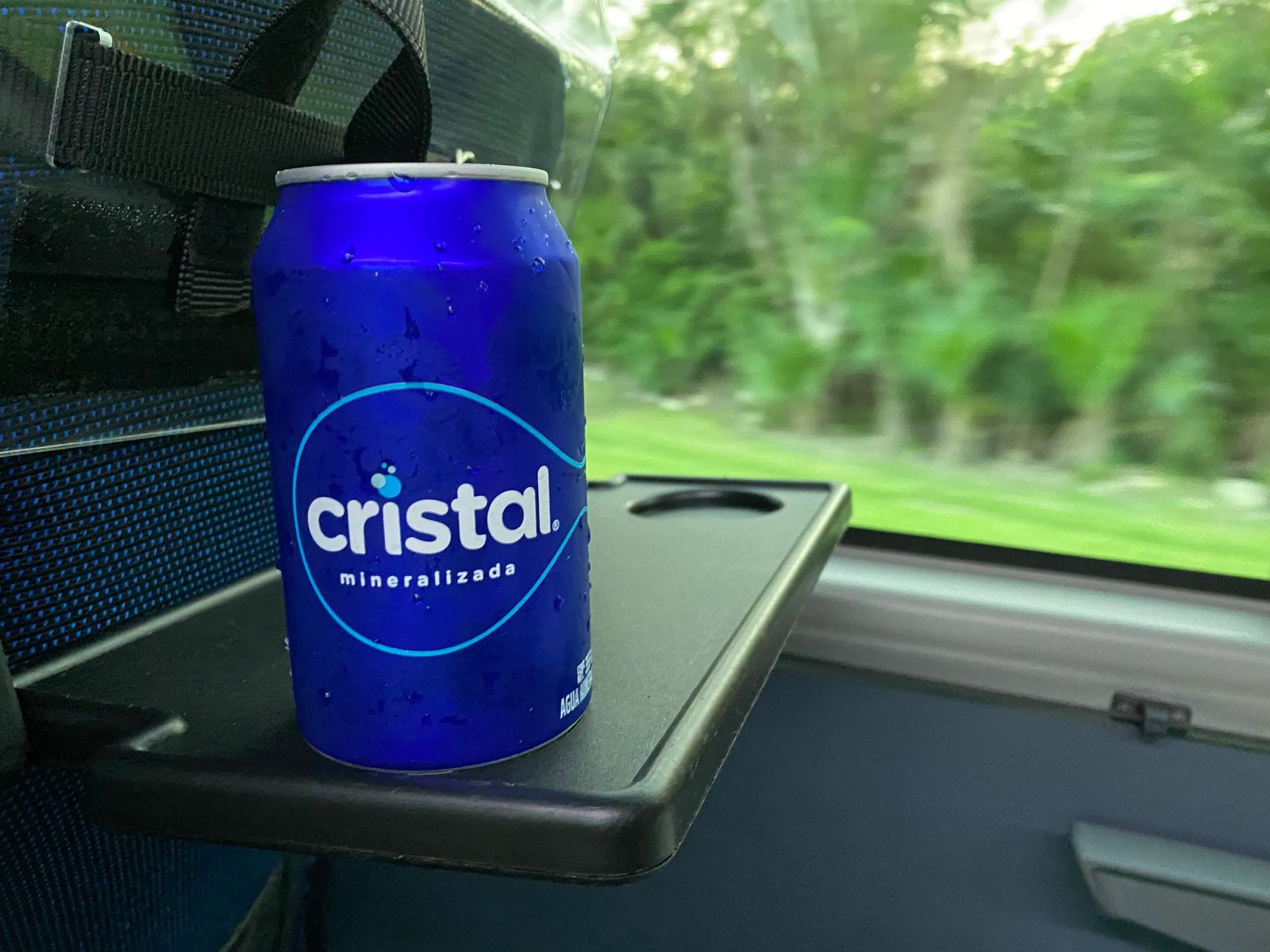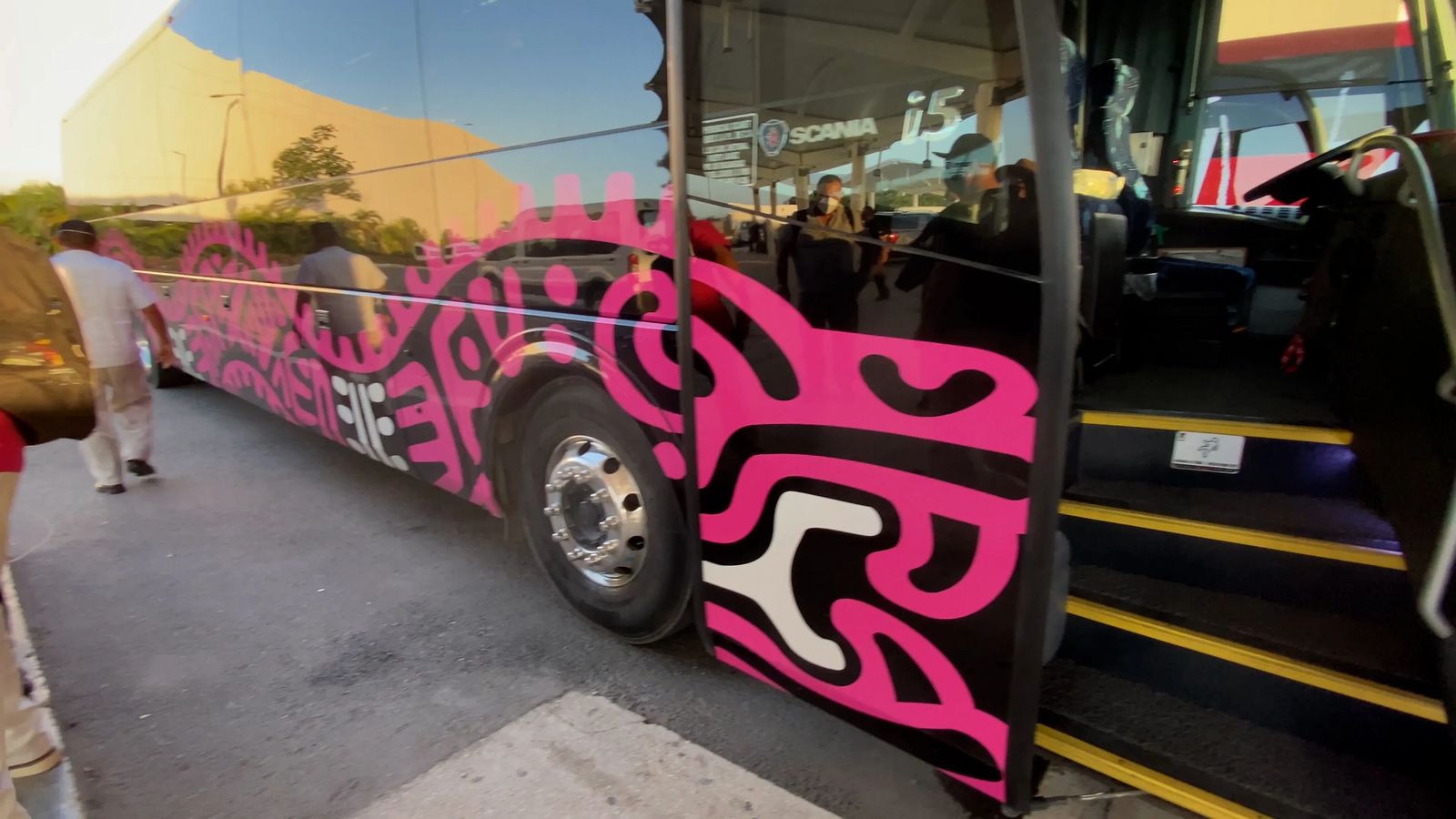 1 - Avoid the Taxi Market Outside Cancun airport
If you have never visited Cancun before, well.....it is definitely amazing, but walking out the doors of the airport can be a bit overwhelming for some people....why? You are immediately immersed in the culture of Mexico, as you are thrown into what I like to lovingly call the Airport Taxi Market. Taxi drivers are calling out here and there about the best price, the special price, ask you where you are going etc...
The reviews about this online are kinda brutal, but I personally didn't find anyone to be aggressive or rude and no less noisy than a market in Morocco or Istanbul from merchants that are trying to be entrepreneurs and feed their family. I think people who are not used to these types of situations can be overwhelmed by it though, so I wanted to mention it in this article.
The incredible thing about Xcaret Hotels is that they have a bus available to take their guests to the hotel. From the time I exited customs to the time I got onto the bus was about 45 minutes. The airport itself doesn't have any specific place to sit down or grab street food necessarily so make sure to grab a snack or two and save it for the drive.
The drivers are waiting for you with a bright pink sign and pink shirts, and many of them speak several languages as well, making this whole process ideal for those traveling solo or for the first time outside the USA. If you elected to have transport included in your stay, and then once you enter the bus you are offered some coke, sprite, still water or sparkling water all ice cold and delicious.
Each chair is isolated off with the plexiglass and Xcaret was won an award for their 360 degree precautions from a national board of health advisors. Hand sanitizer is given to each person entering the bus, and masks are mandatory. I personally found those in Mexico to be A LOT more adherent to Rona precautions than many of the states in the USA even.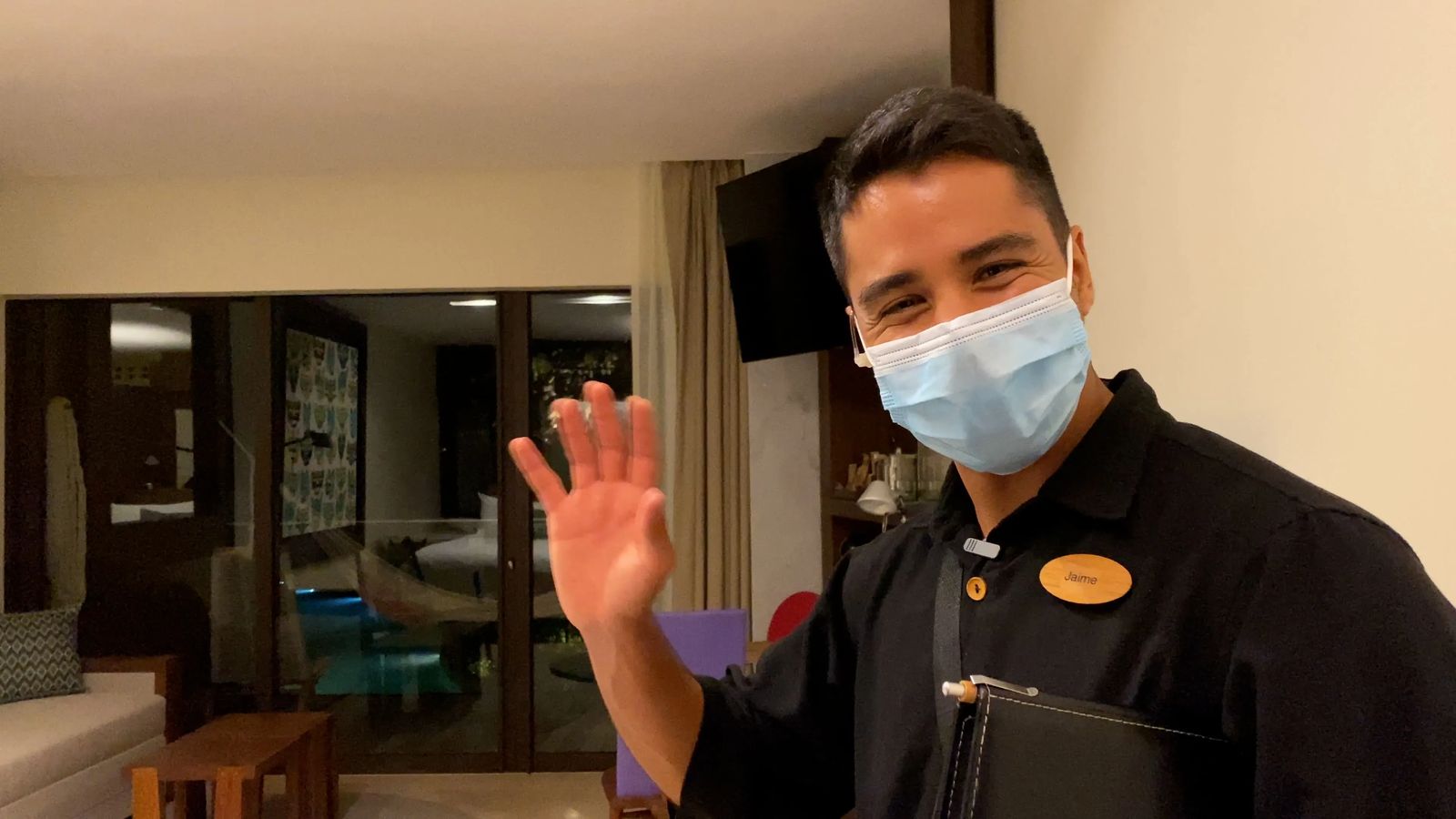 2 - Meeting My Personal Butler
Another reason I think Xcaret Hotel Arte is incredible is that EACH ROOM is assign a personal butler. After checking in and checking vaccine passports, you are whisked away to your room by a guide - and are greeted by your personal butler. I would suggest downloading WhatsApp App prior to your arrival in Mexico, because it is a FANTASTIC way to communicate with others in your party as well as make requests or ask questions to your butler.
After getting the suggestions from the Butler, the run-down of each of the restaurants and amenities at the hotel - and what things seemed interesting to participate in while there it was time to settle into the room.
Also can we just note that this is the first time in my life I had a Butler and I REALLY put him to the test with my rapidly changing plans and EXTREMELY tight schedule. I'm happy to say that James NEVER disappointed me, and was able to make things work I thought would be impossible.
Make sure you bring Pesos with you for their tip, they don't accept cards, don't have Venmo and there really isn't a way to 'sign-out' and leave a gratuity other than what Pesos you have on you.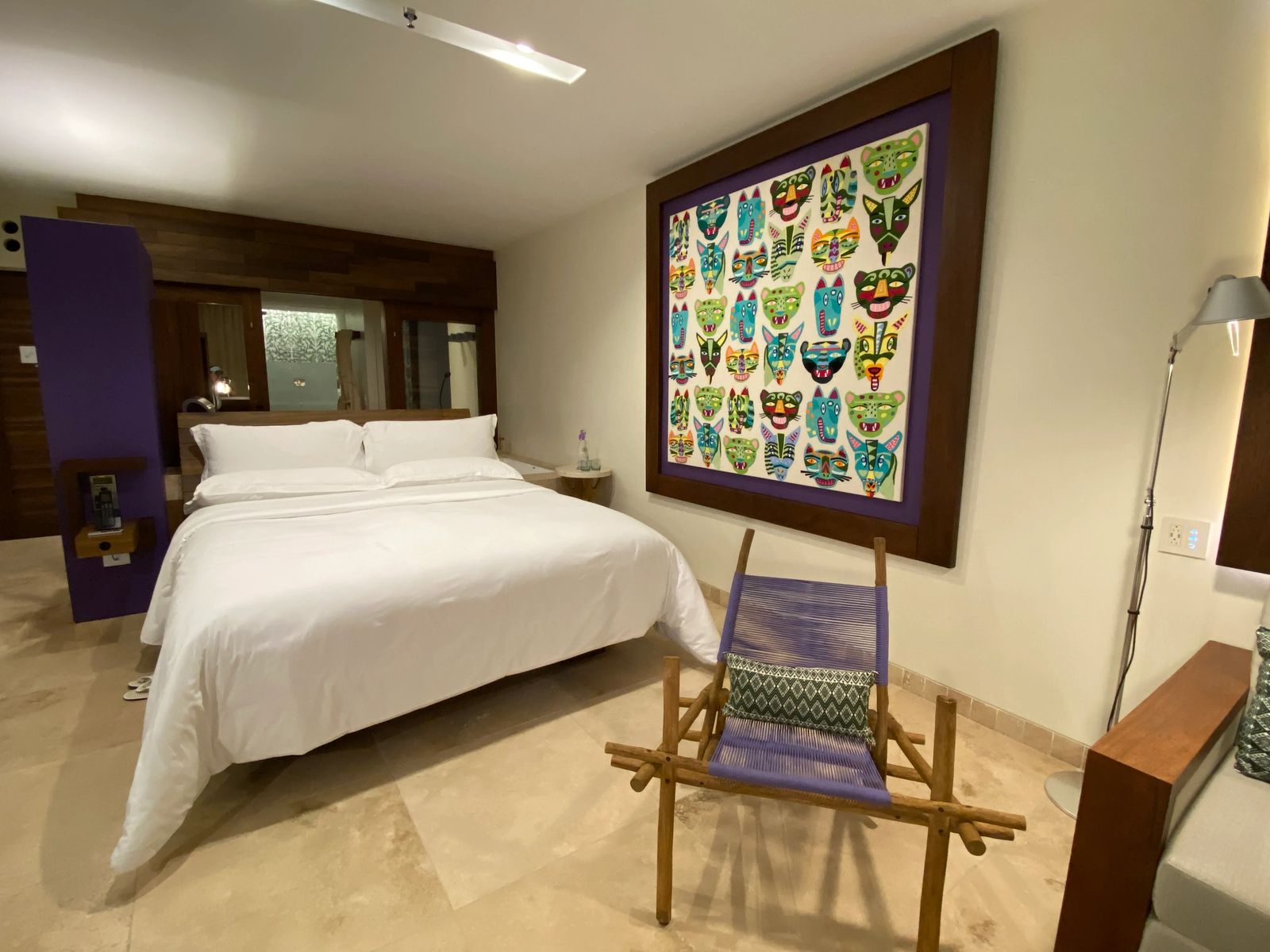 3 - The Rooms Are Incredible and Infused With Culture
Each room at Hotel Arte is just that, a work of art and each thread and design is locally sourced. From the tiles that are painted in a nearby village, to the artwork on the walls made in Mexico and represents the rich Mayan culture - every aspect and detail is not left to chance or big business ventures.
Let's start in the bathroom....because it is tradition for me to always judge a hotel and a restaurant by what the bathrooms are like. The shower has tiles from floor ceiling that are painted and designed by a nearby village in Mexico. The size of the shower could probably hold about 6 people, it has a bench to sit on, a rod to hold your towel without getting wet, a rain shower head in the ceiling, and a hand held shower head as well.
There is a small window between the shower and the rest of the bathroom where you can access a phone if needed or listen to music if you brought some. The shower gel, shampoo and conditioner smelled so DIVINE I genuinely WISH they made bottles that I could buy in the states - because if magical jungles had a smell - it would smell like their soap.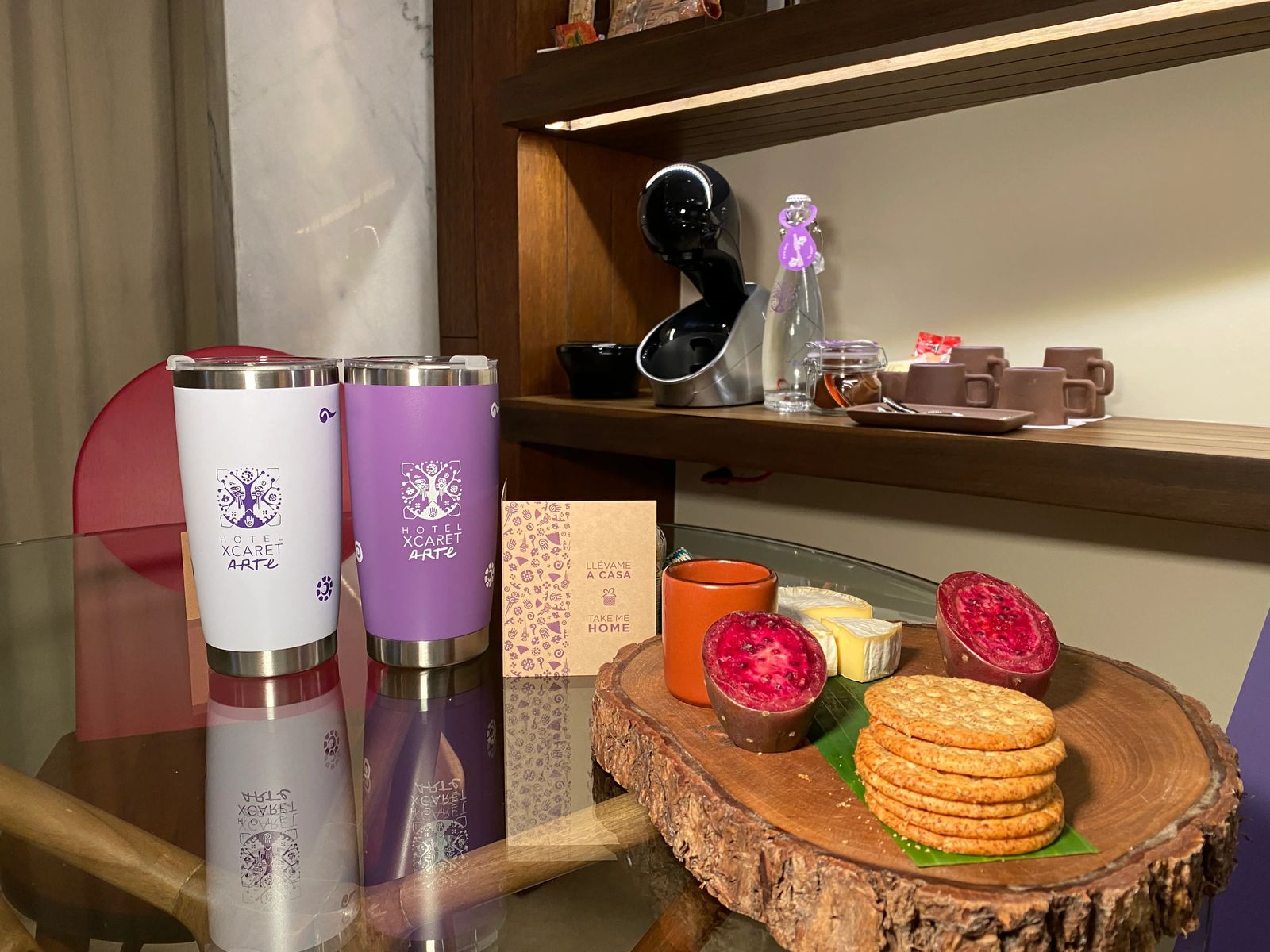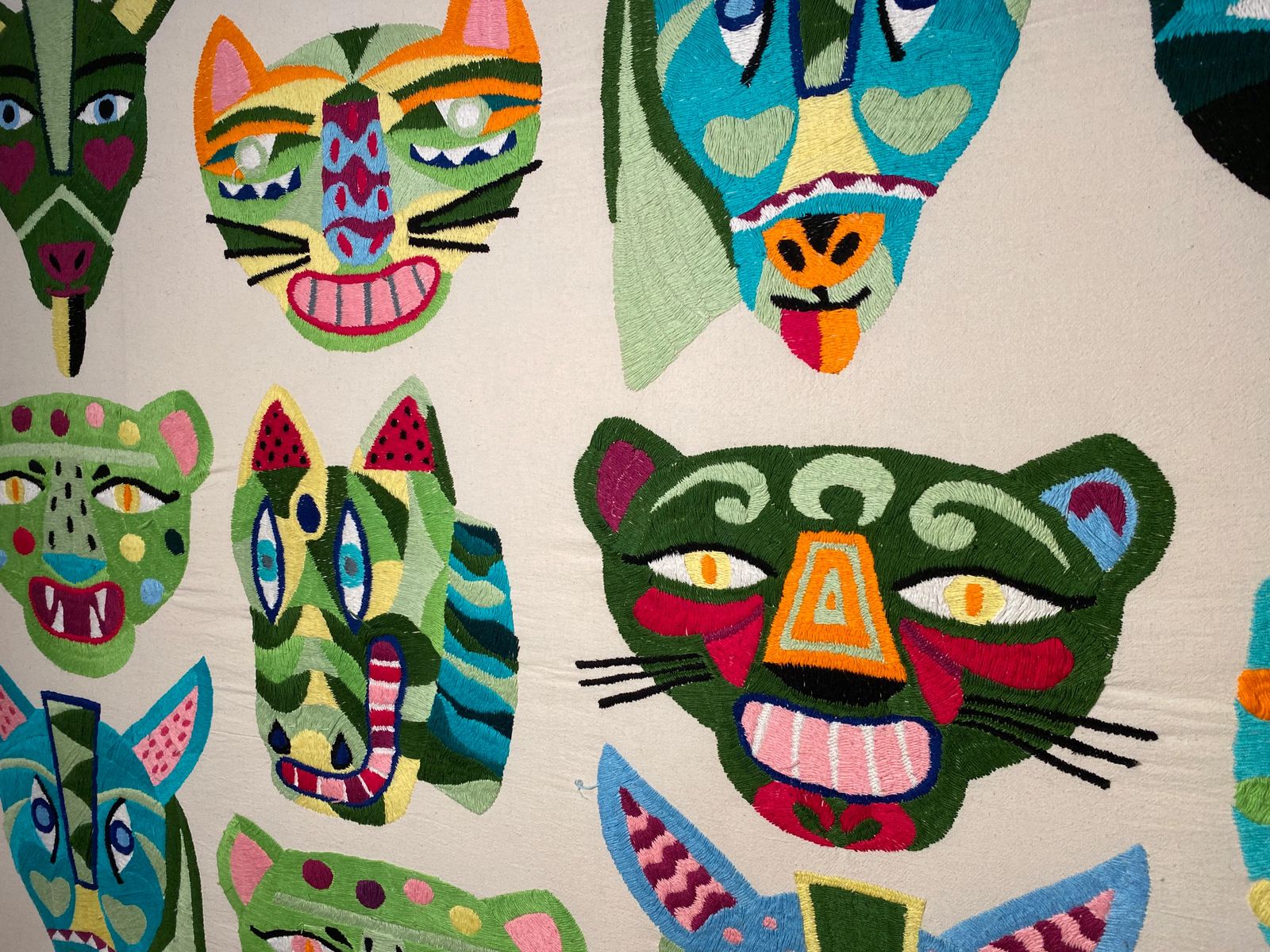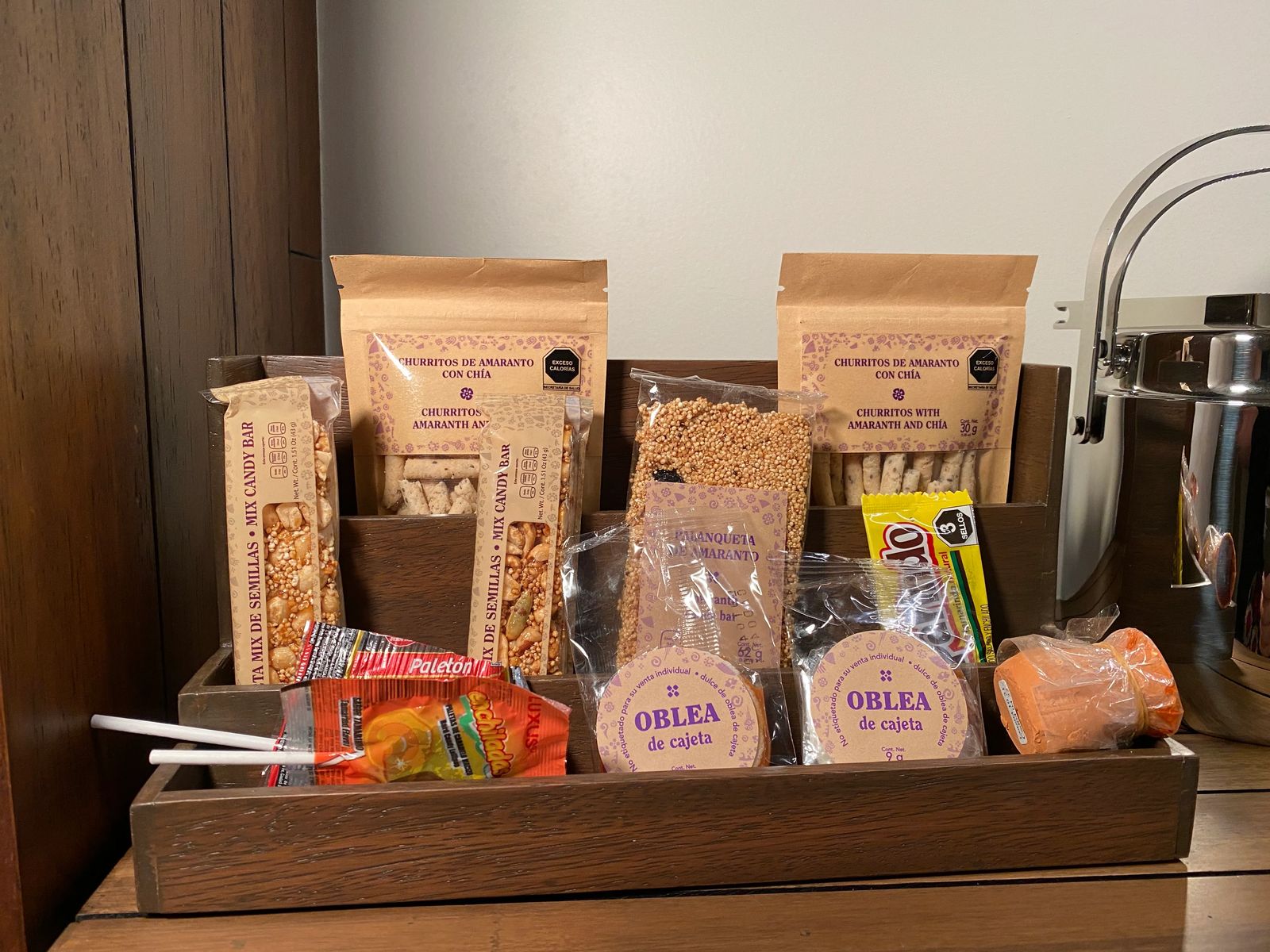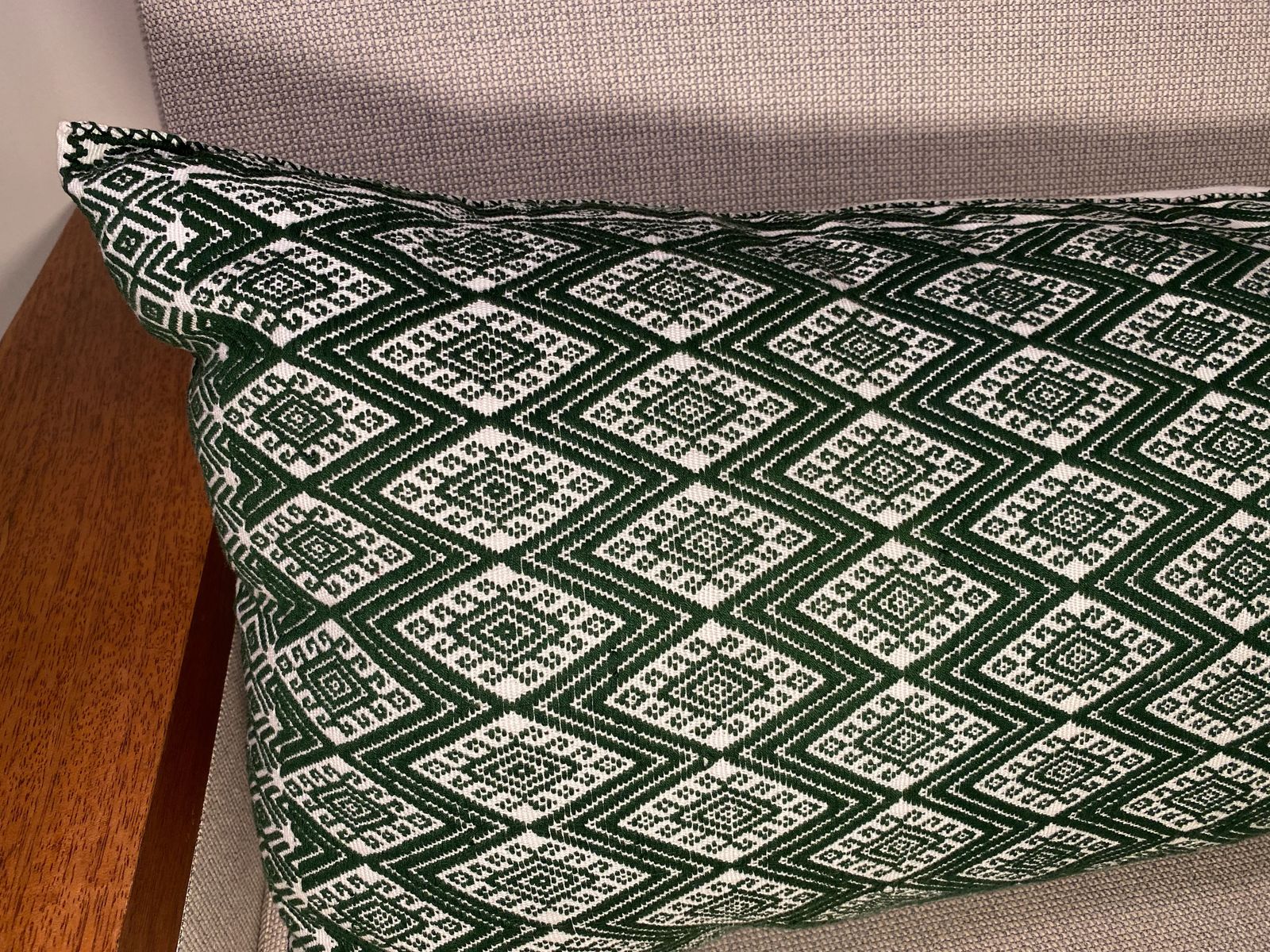 Just outside the shower are two cozy robes with another bench to take off swim suits and not soak the whole hotel room. Next to that is the toilet area, complete with a window that you can make glazed for privacy or clear to let the light in with a click of a button - again, with the magic amenities. Don't worry, unlike many European bathrooms, this one has a fan AND a door that you can close should Montezuma's revenge hit (THANK YOU XCARET!).
From the bathroom you come out to wash your hands at the sink that also overlooks your bed, has organic and environmentally friendly sun-screen, bug spray, hand sanitizer, mouth wash, lotion, and all sorts of other goodies. To the left you will find a jetted tub with bath salts and bubble bath that is SOOO NICE to soak in after walking around at the park alllllll day. The only thing I would note here, is that it is a little hard to get into the tub without feeling like you will face plant (short person problems) so just wish they had a step and a few handles to help with a more graceful entrance into the tub, lol.
The BED.....omg....the bed......I have Sciatic issues and back problems.....so I'm used to waking up several times a night to shift and change positions. I....DID.....NOT.....WAKE....UP.....ONE.....TIME!!!!! For the three nights that I was there, I legitimately can say these are the BEST hotel beds I have EVER slept on and need to know what kind and how they make it so I can replicate it in my house. Never have I ever slept so well while on vacation, and if you have ever struggled with chronic pain, you know what a big deal this is.
The rest of the room is also just as fancy and makes you feel like a VERY important person and has so many elements of romance it is hard to name them all. The one place I couldn't get enough of was the VIEW! Now I was staying in Casa Pyramides, in room 3254 with a BEAUTIFUL view of the river that looks like it is coming out from right below your room. There is a place to sit, a hammock to have a private place to sun and sleep, and just really force yourself to relax.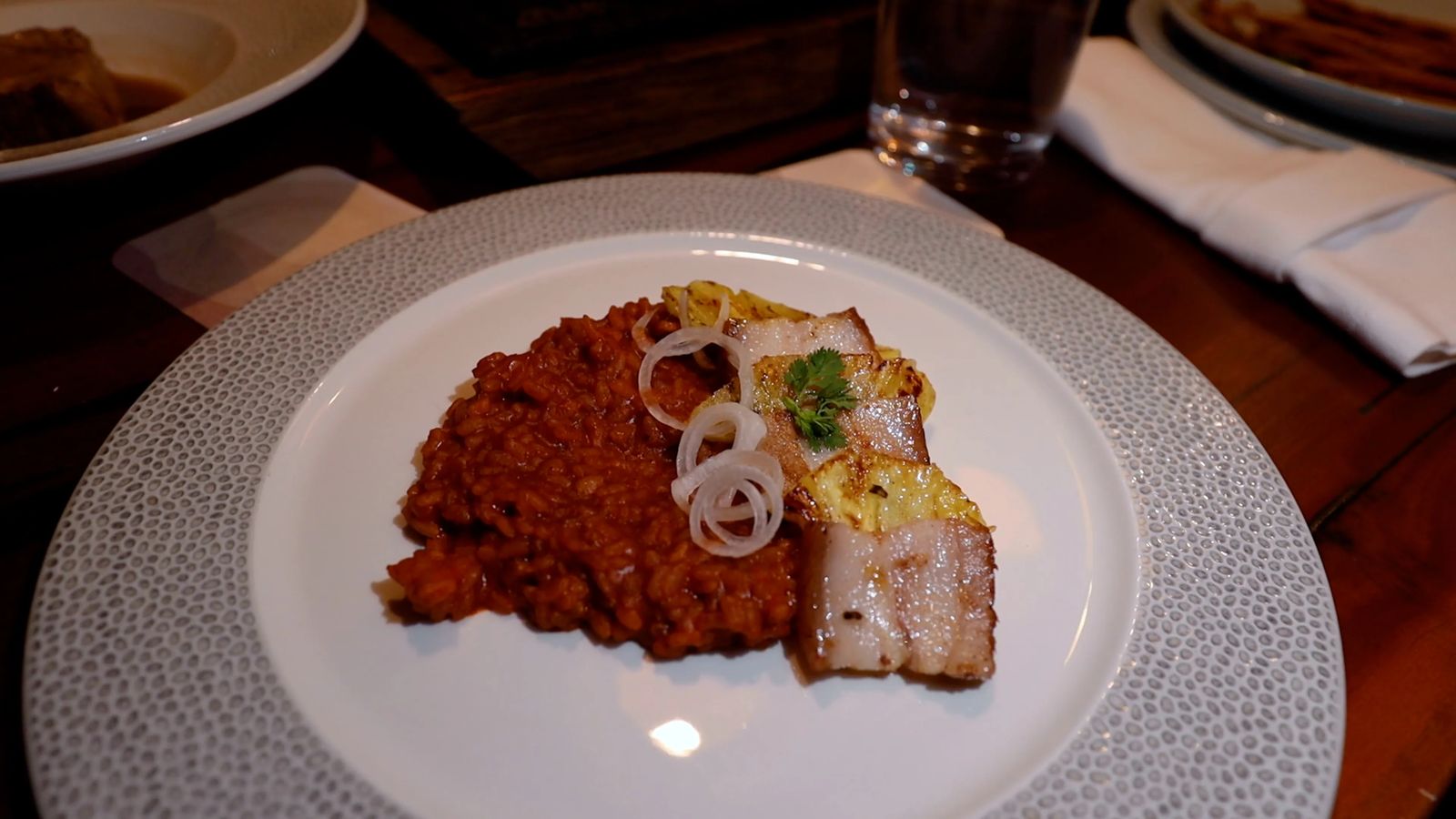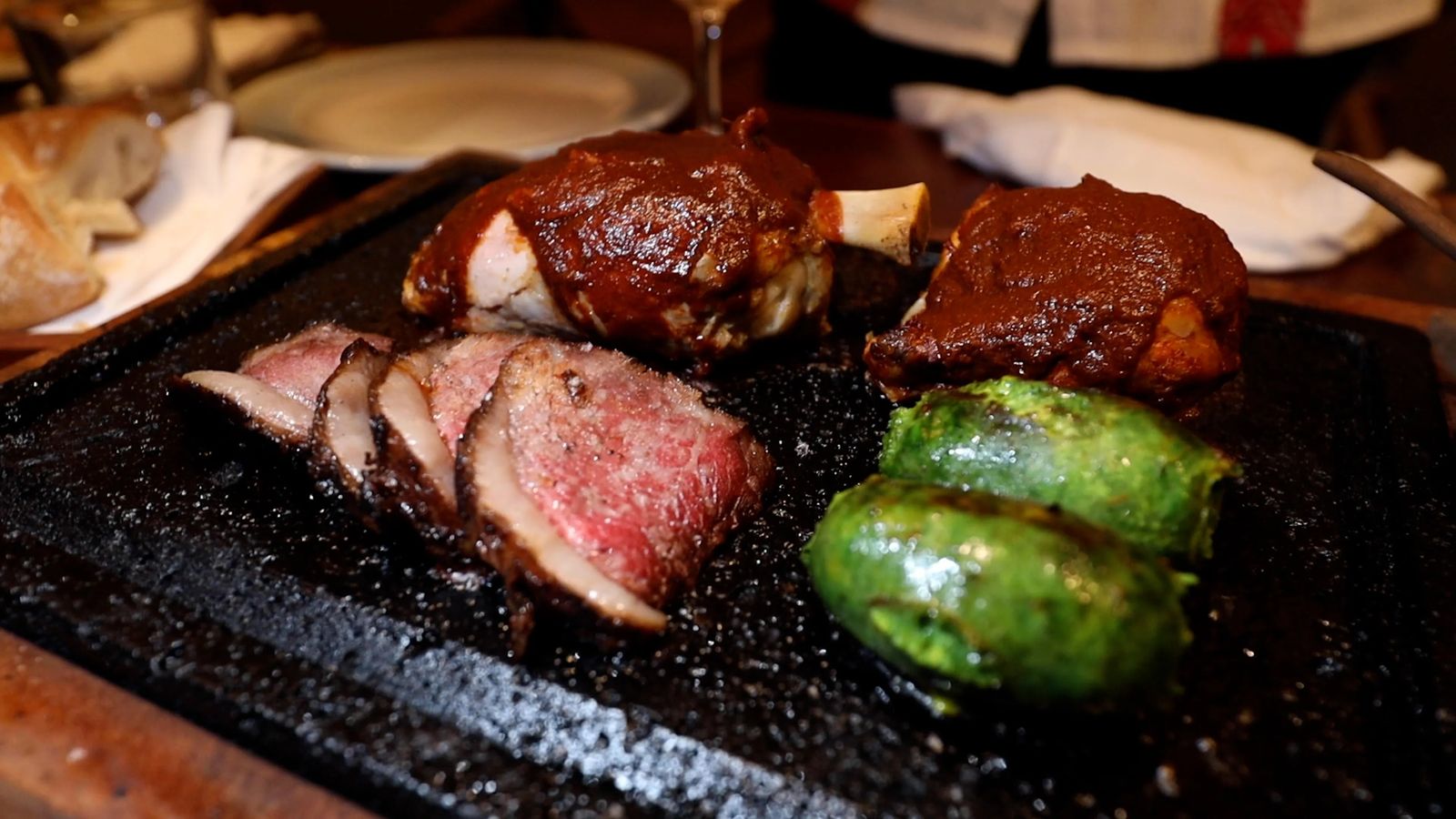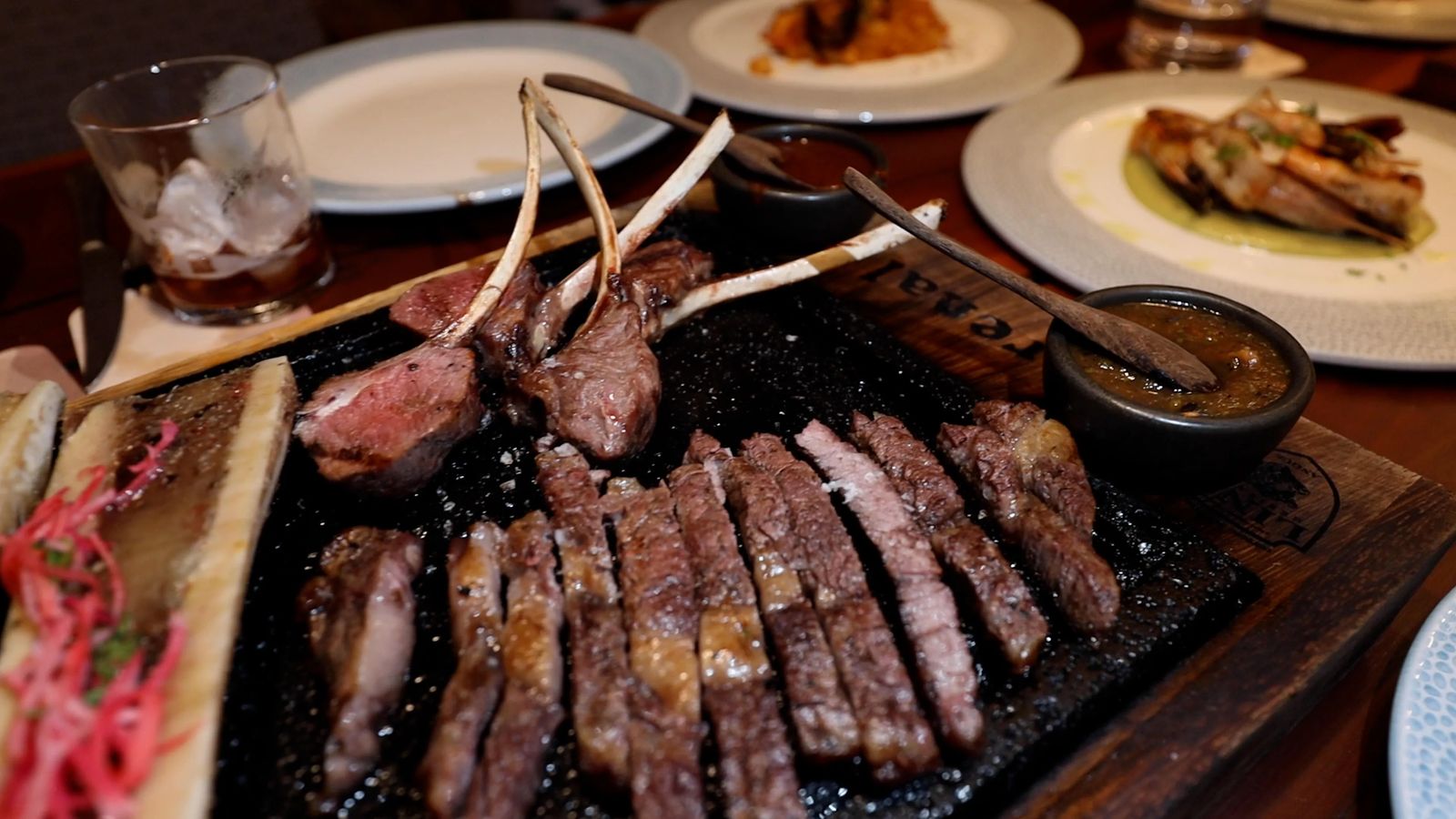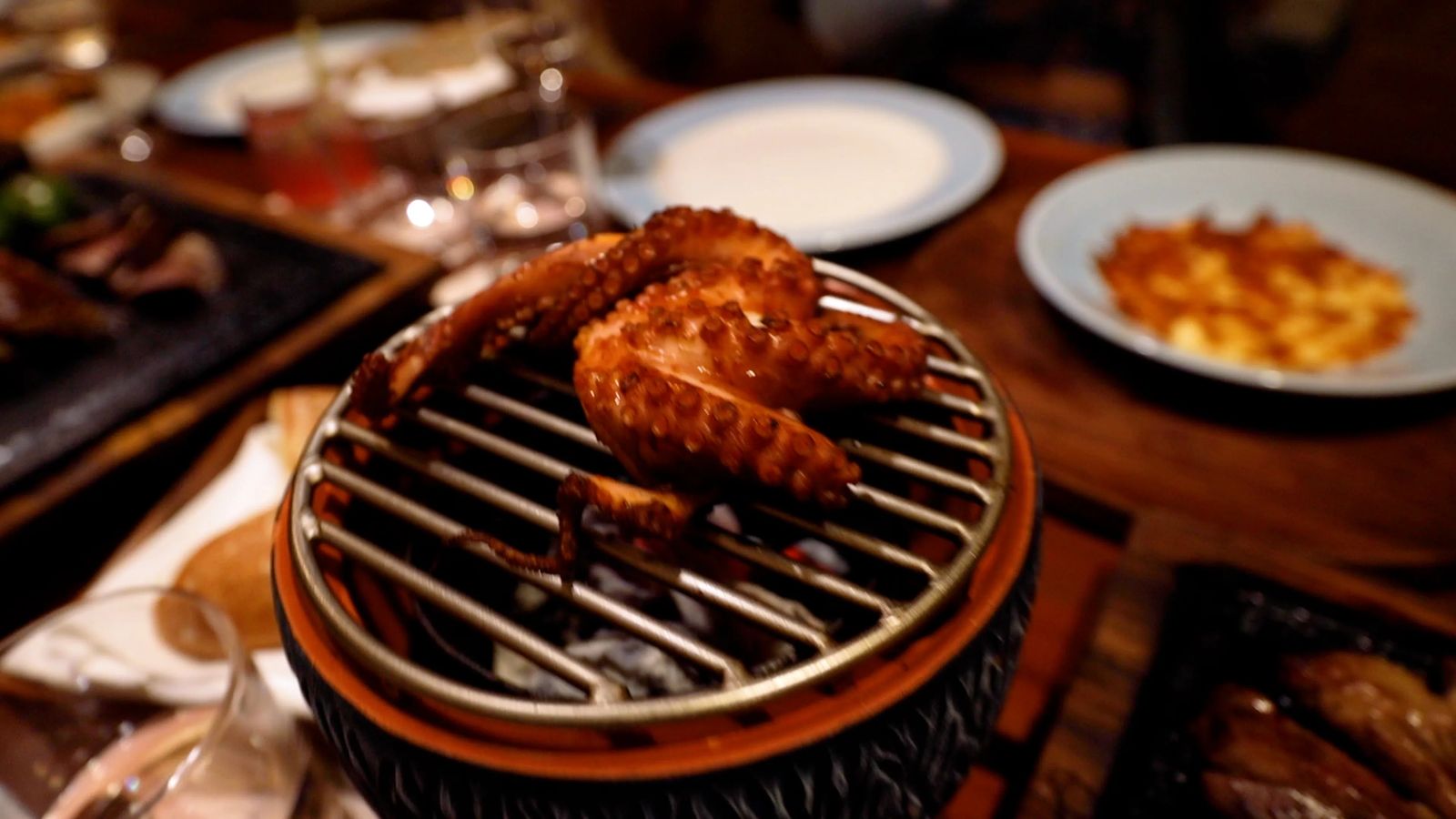 4 - The food at Xcaret Hotel Arte is Also Art On A Plate
How do you describe culinary artistry infused with cultural elements on a plate? Well I tried to explain it the BEST way I knew how in my video about Hotel Arte on my Youtube Channel, so if you haven't checked that out, be sure to do so - I dive into the delights that Hotel Xcaret Arte has to offer.
My first stop was at Arenal Restaurant with Chef Orlando Trejo, where the flavors of Mexico graced our plates from BBQ chicken, octopus, scallops, fish, fruit I haven't even heard of and lots of spicy veggies. The flavors genuinely blew me away, and the textures of each dish were spot on.
The next spot was at Kibi Kibi, the exclusive restaurant for those staying at Casa Artista (which is different than the general Hotel Arte). Casa Artista is the hotel section that faces the ocean and has incredible views, rooftop pool, painting workshop and this exclusive restaurant.
For breakfast I had an Acai Bowl with fresh fruits that tasted like they had pulled the fruit straight off the tree and put it into my bowl. It was hard for me to not lick that bowl clean, and downed my Mexican Coffee. If you have tasted Turkish Coffee, then the Mexican coffee is very similar but less strong and much more sweet.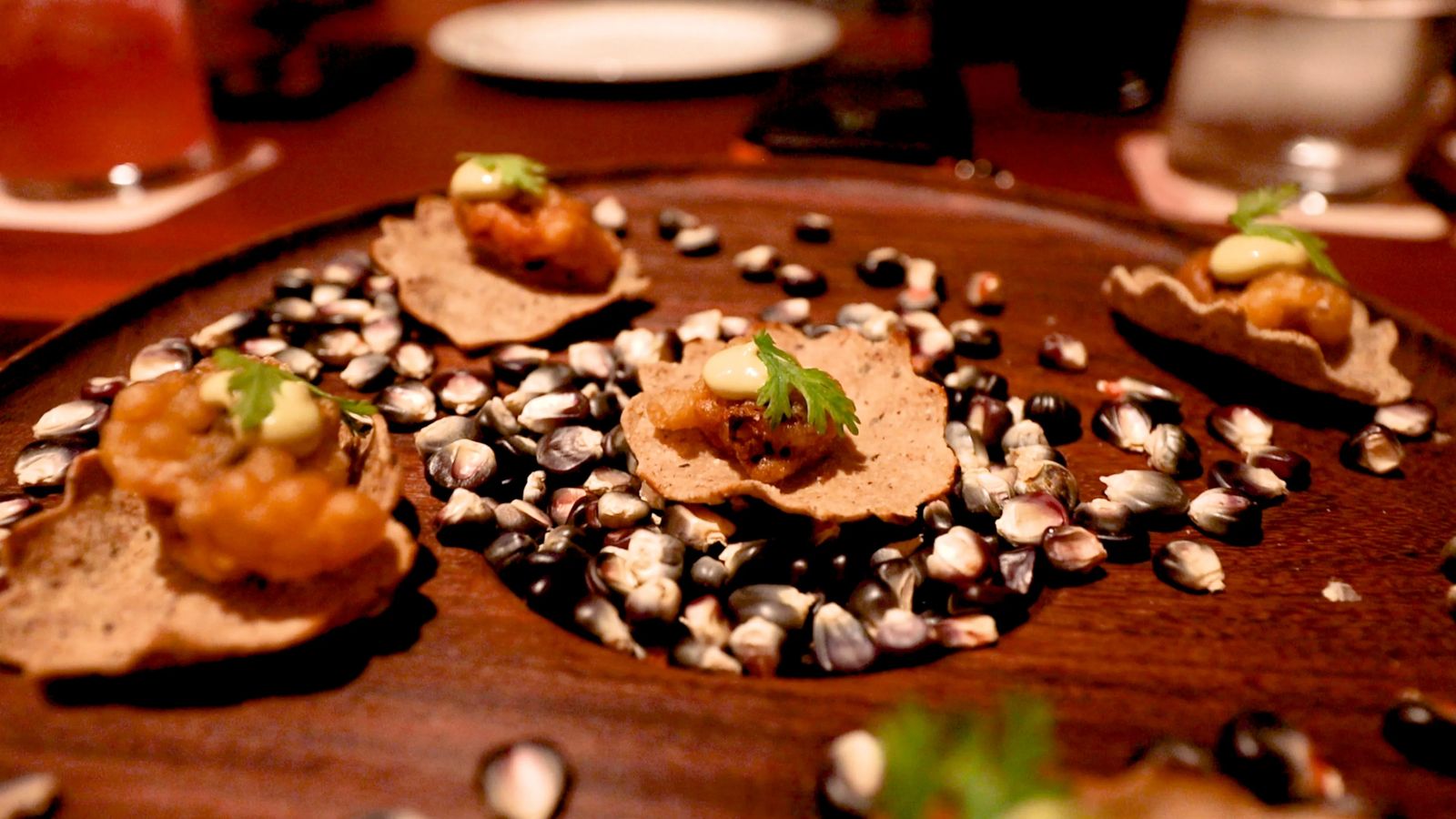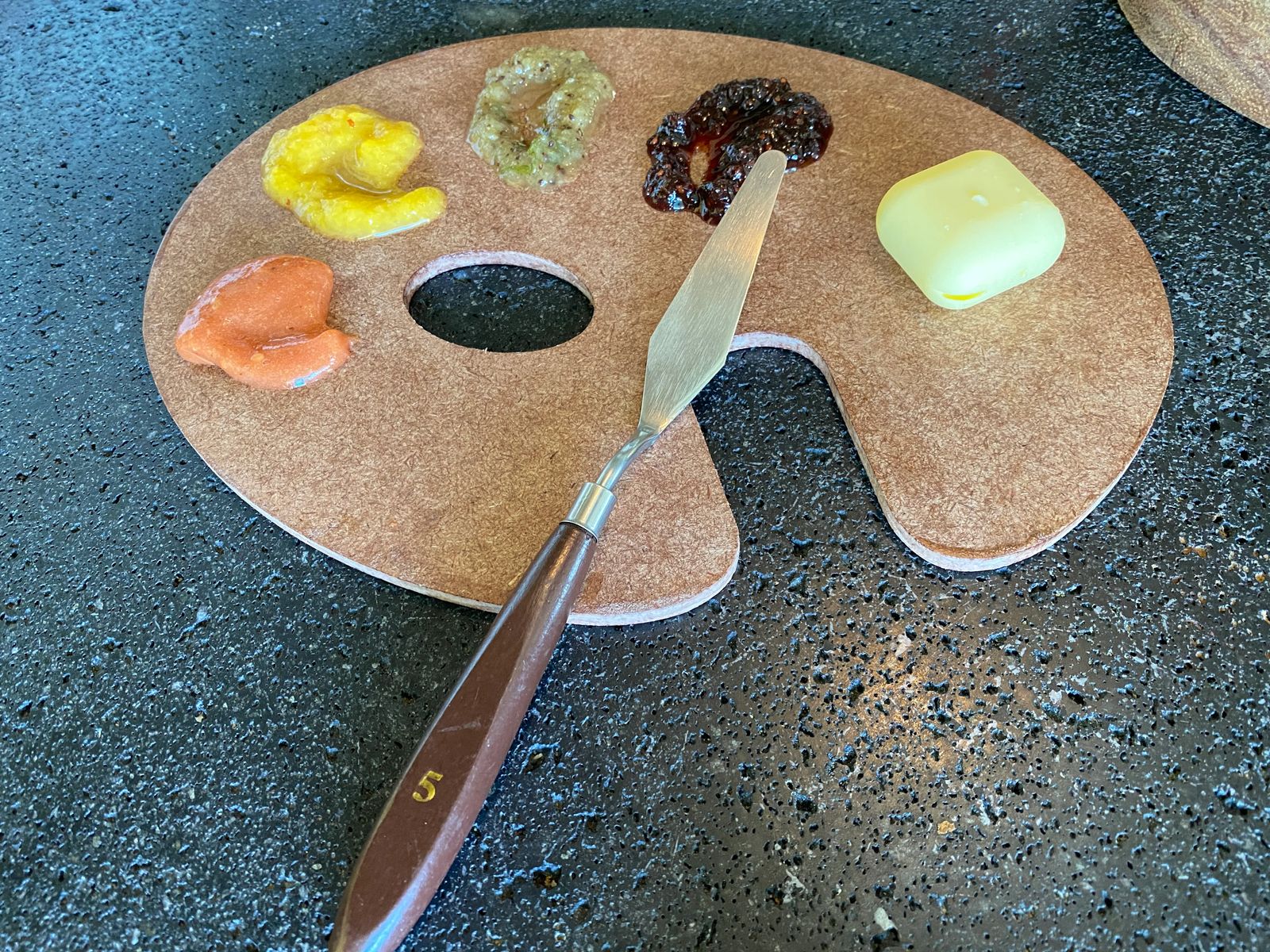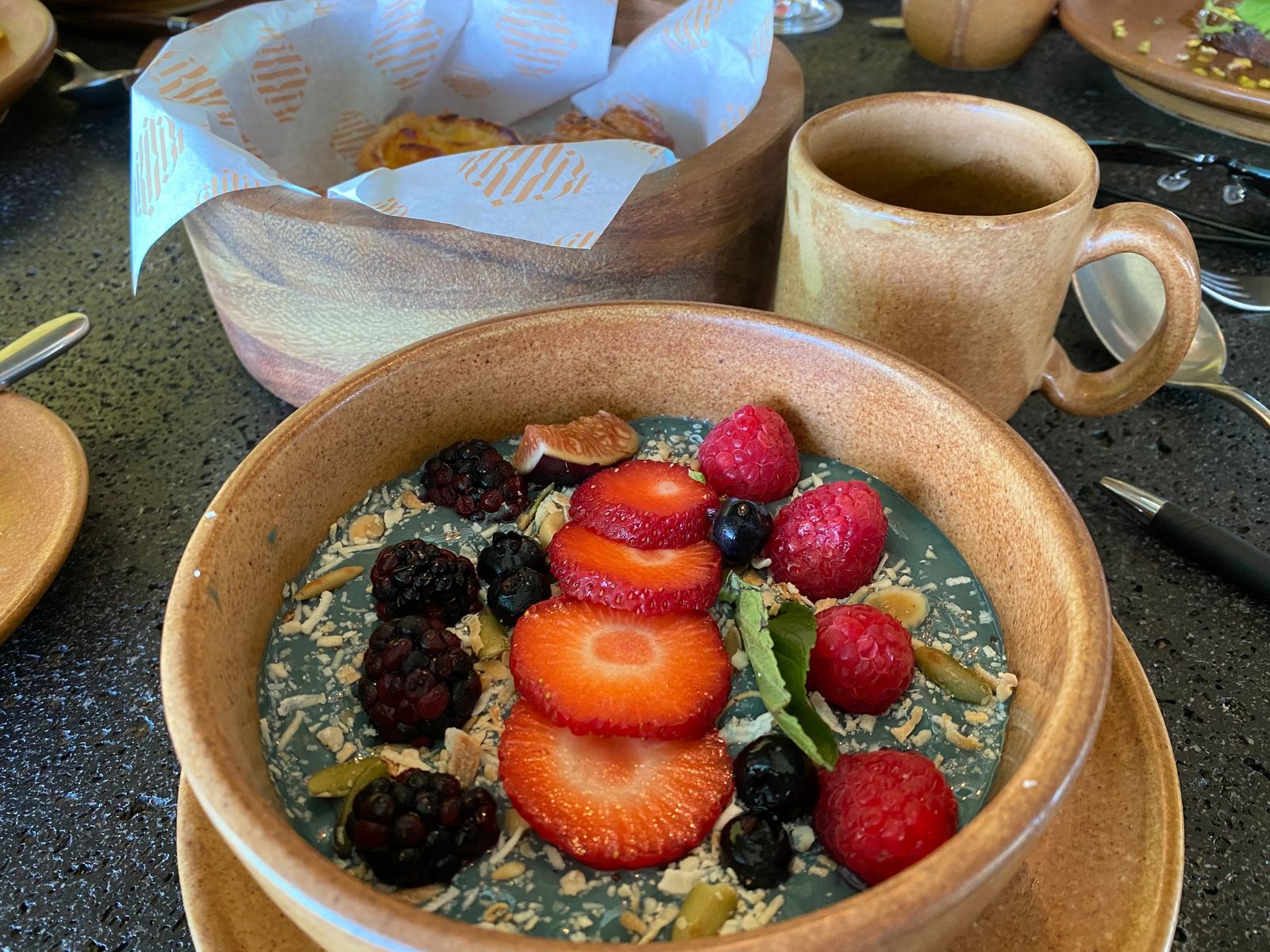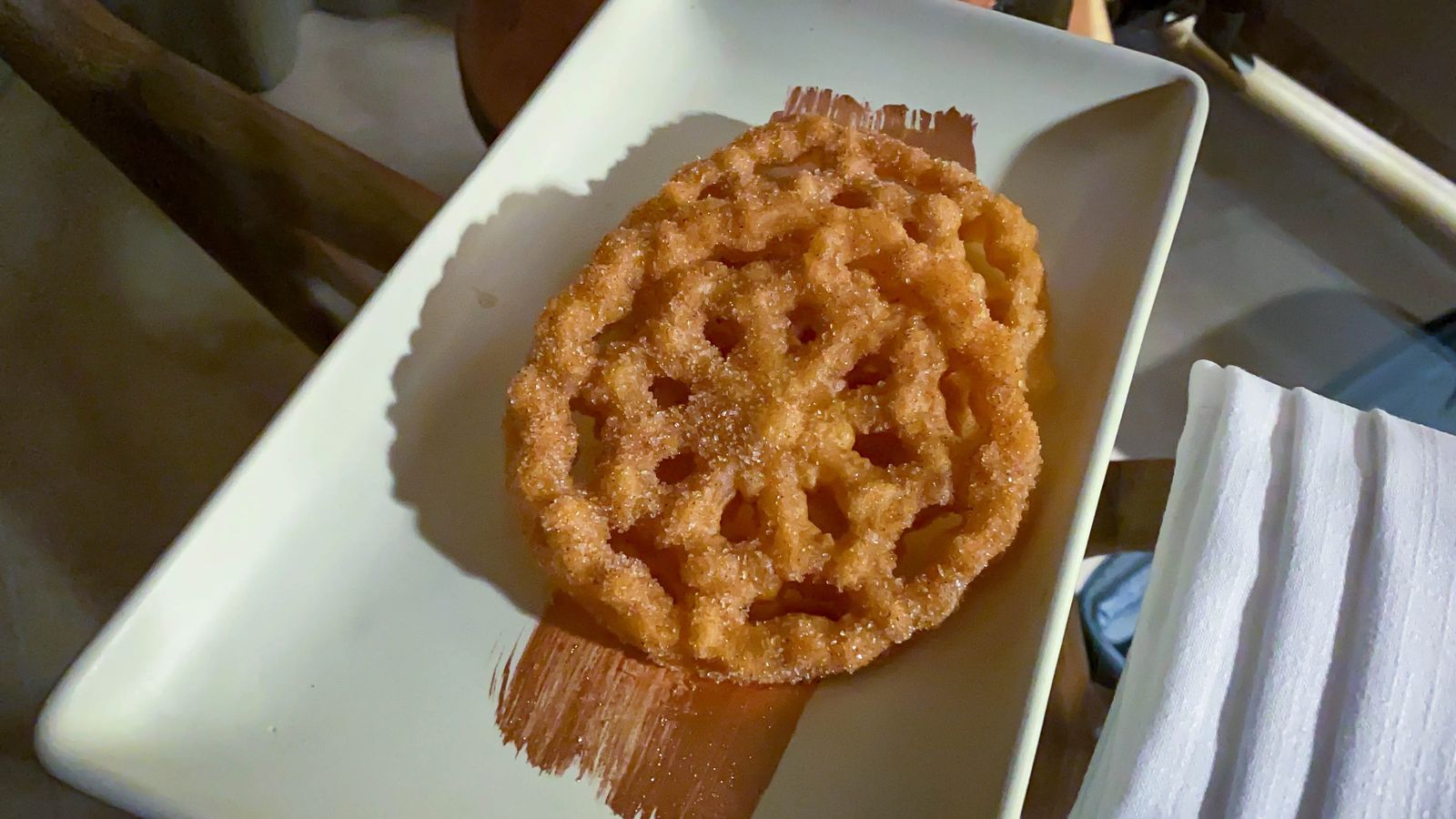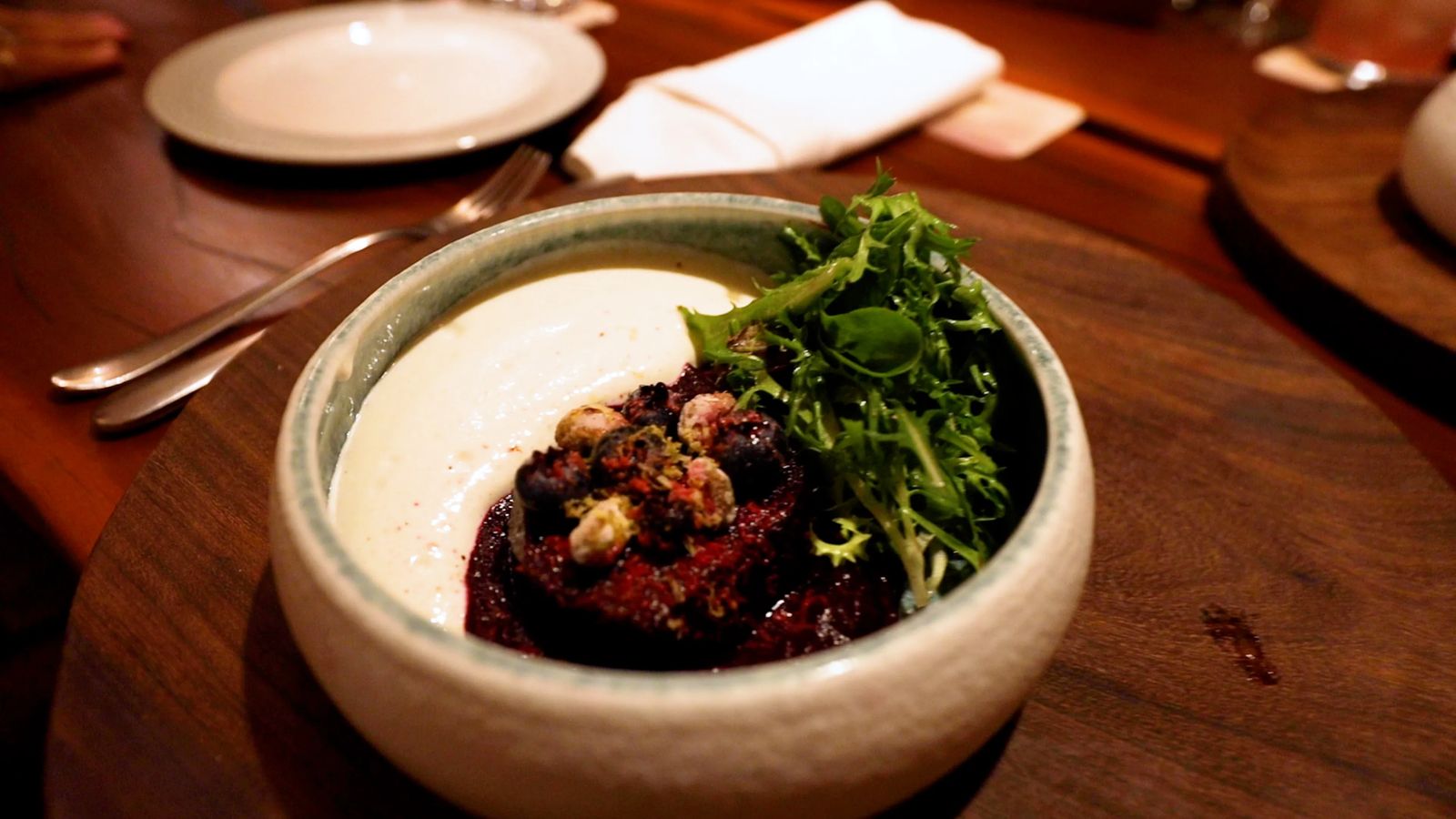 There was also ViAYPI, (pronounced V.I.P.), where I tried ants (delicious) and grasshoppers (good but the pointy bits were WEIRD) for the first time - yet are a delicacy in Oaxaca and very much a part of their culture.
I also had a chance to eat a few times at San Juan Mercado, where you can eat fruit and veggies, to freshly made corn tortillas, tamales, soup and freshly carved roast. (Think Cruise ship like buffet but with all things Mexico-- VIVA LA MEXICO!)
There are some restaurants that require reservations, and a few meals late late at night that were sold out so I had to choose something else - but no matter where I ate, or how many times I ate, I left satisfied and filled with flavors that had me smiling 'til morning.
It isn't just the food that is top notch though, there is a Speakeasy AT THE HOTEL - where you get to see the under-network of the staff quarters and your personal butler can lead you to the best bar on site.
Each of the restaurants take all of their drinks VERY seriously, and it doesn't matter if it is 9am or 11pm - you are expected to indulge and enjoy (but also not pass out from dehydration). I'm not a alcohol connoisseur to be fair, but my friends who are let me know that the liquors and wines are really really high quality here.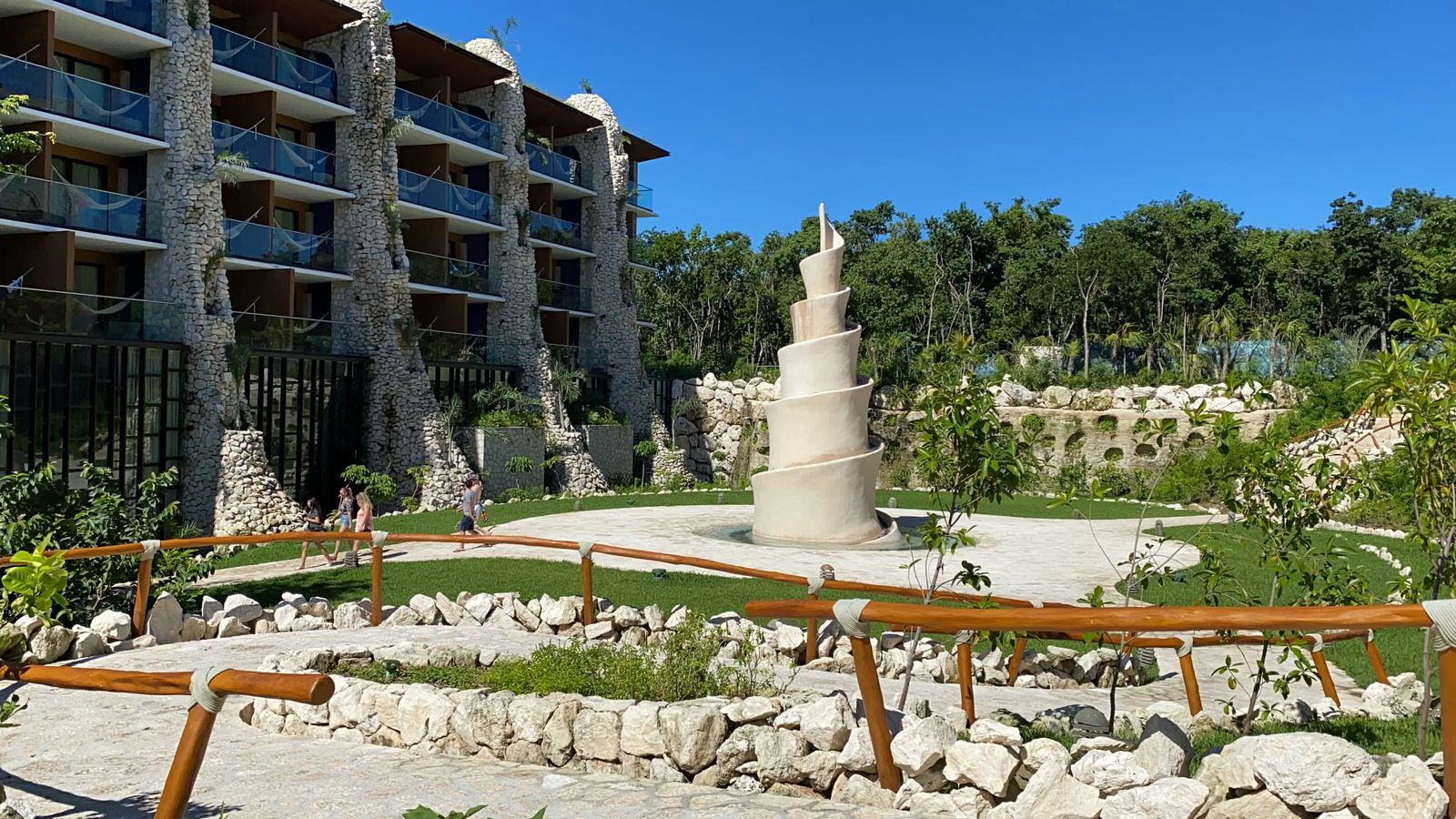 5 - The Spa Is An Experience!
When I first looked at the cost of their spa treatments, to be honest, I was a little taken aback - HOW DO PEOPLE AFFORD TO SPEND THIS MUCH! Yet I told myself I was going to treat myself, sooooo I took the plunge and decided to splurge. OOOOOHHHH HOW I REGRET NOTHING!!
Yes it is expensive, but it isn't JUST a massage, this place is an EXPERIENCE! The whole thing should take about 2-3 hours if you do it right. You have access to gorgeous settings, hydrotherapy, exclusive pools, of course your massage, pre-massage aromatherapy and guided connection to the ancestors of the earth and re-centering of your body.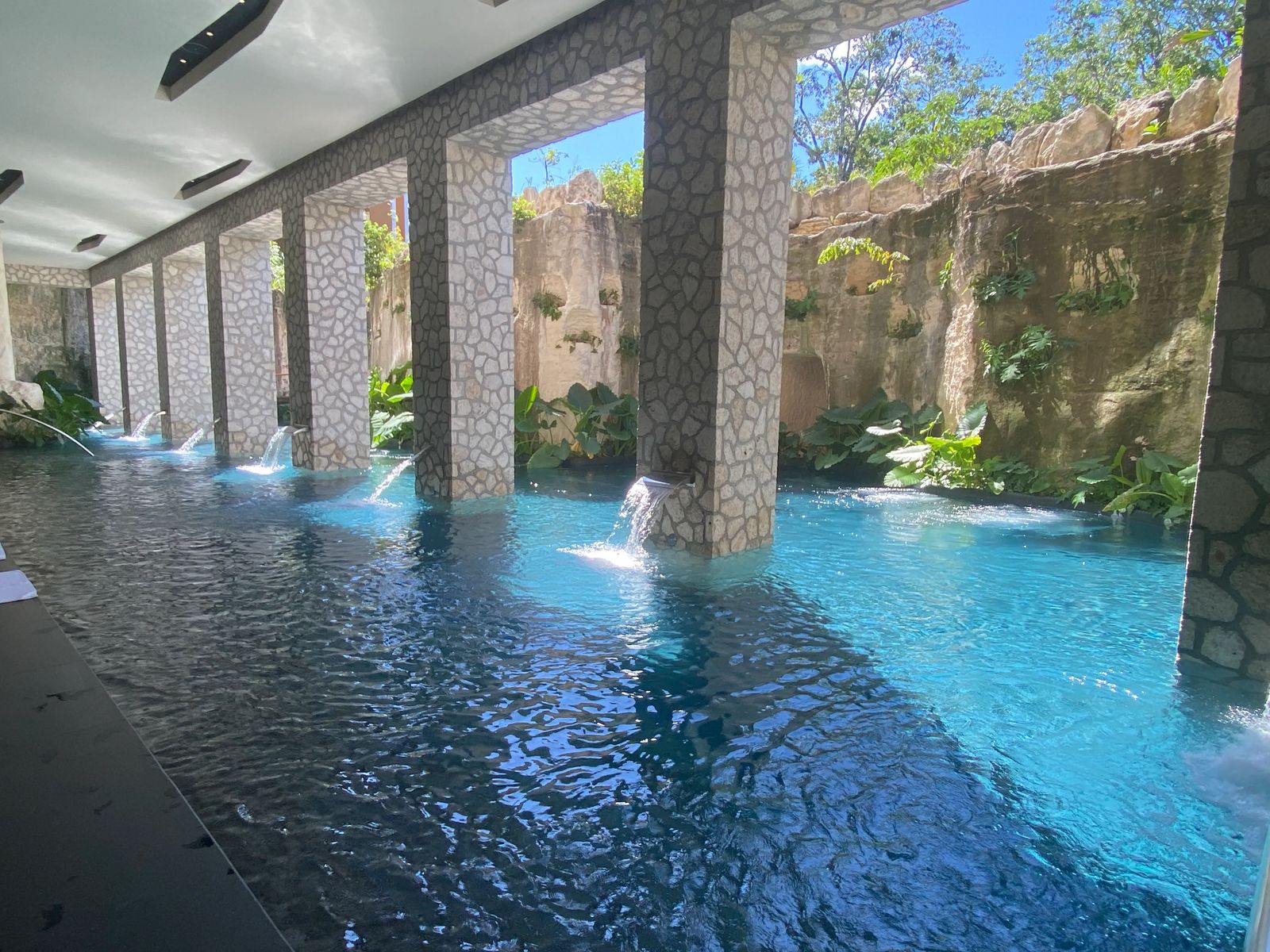 When they take you back, you are offered fruit infused water, then your guide (as I call them) takes you through a whimsical network of tunnels that had my inner, nosy nelly, wanting to open every door. When you arrive at your room, it is set up for couples massages (yes as a single lady this was a little sad for me to see), yet my guide used the other table as a sort of work bench to set things that made it seem a bit less forlorn being there.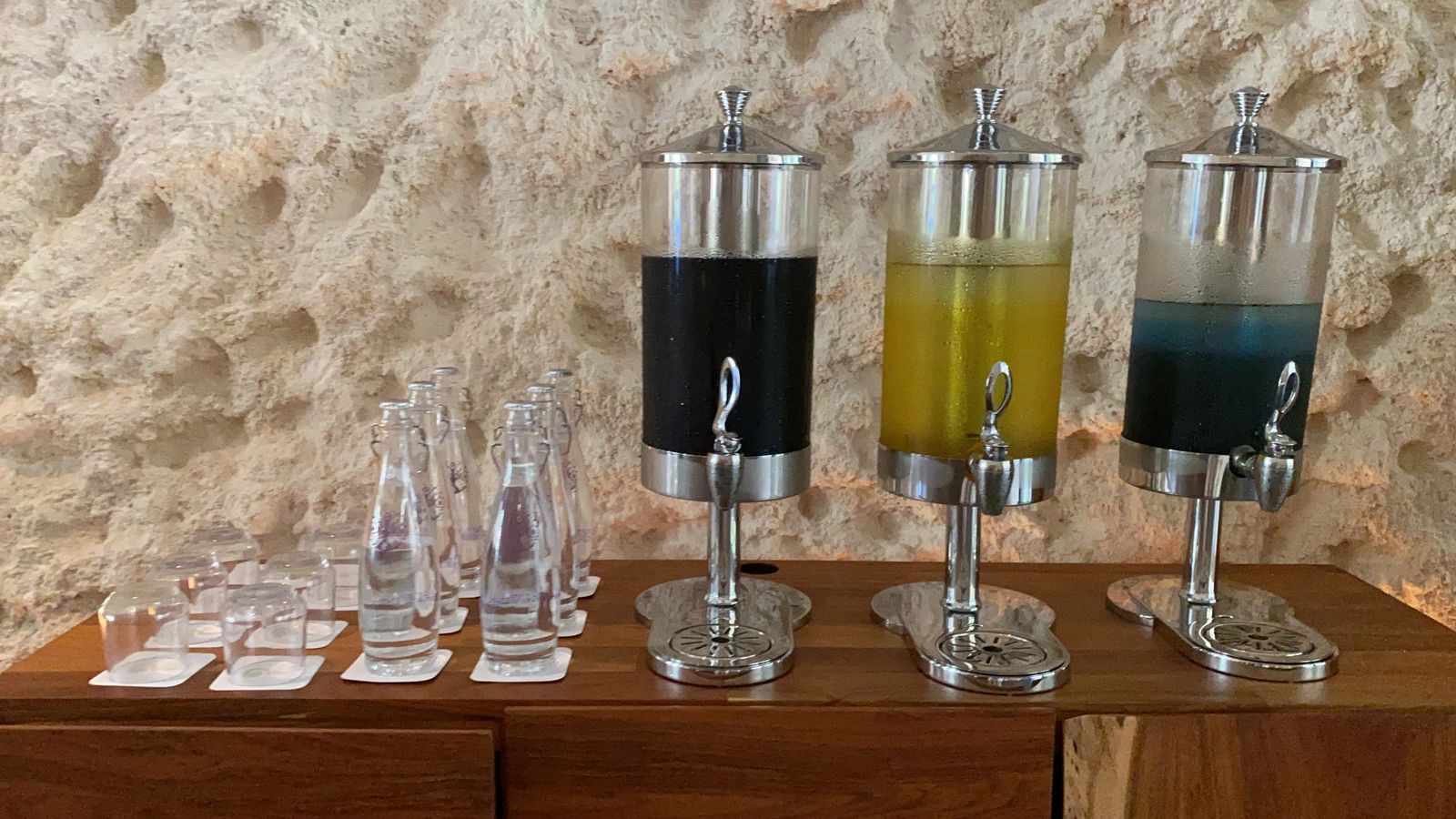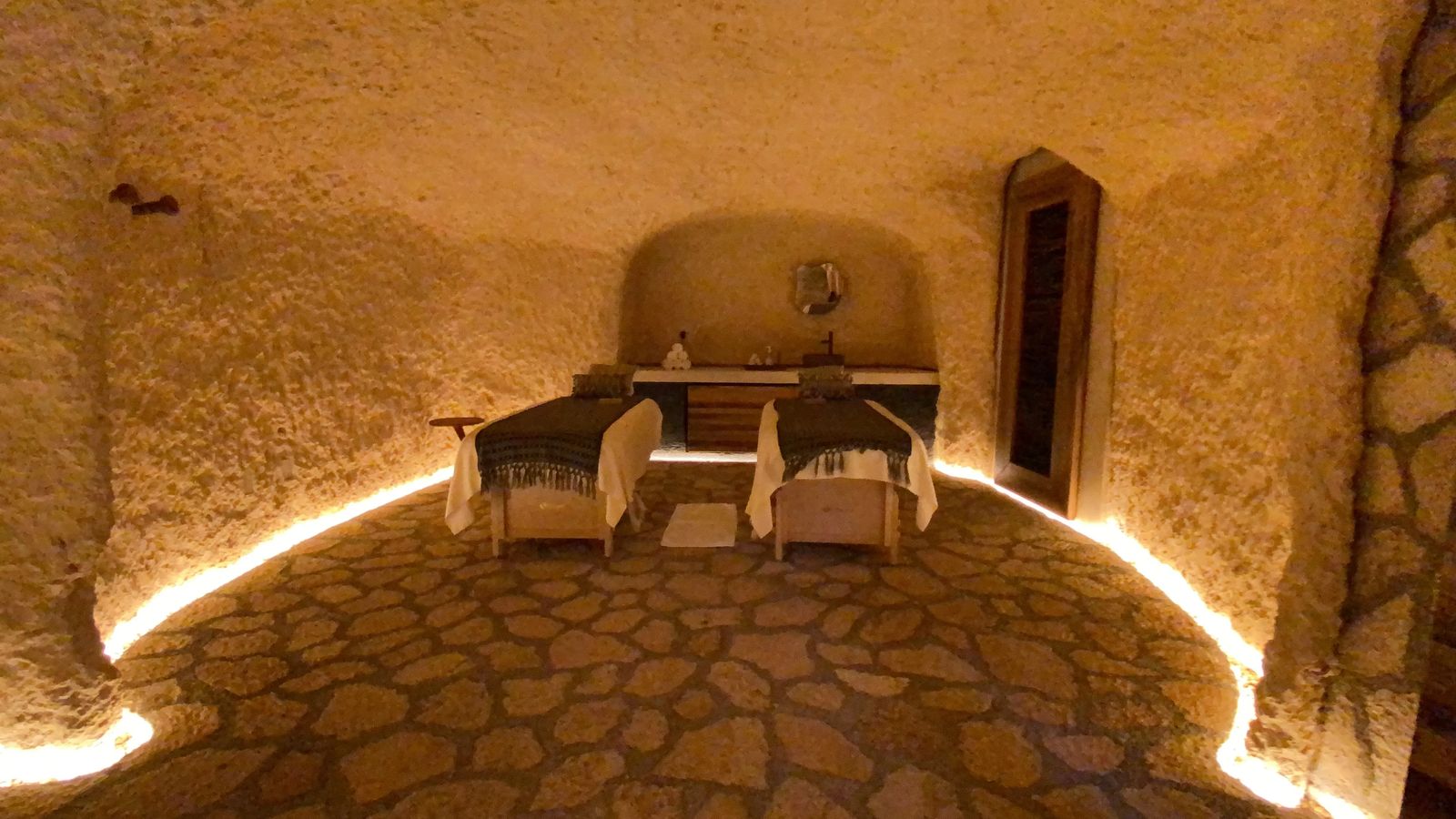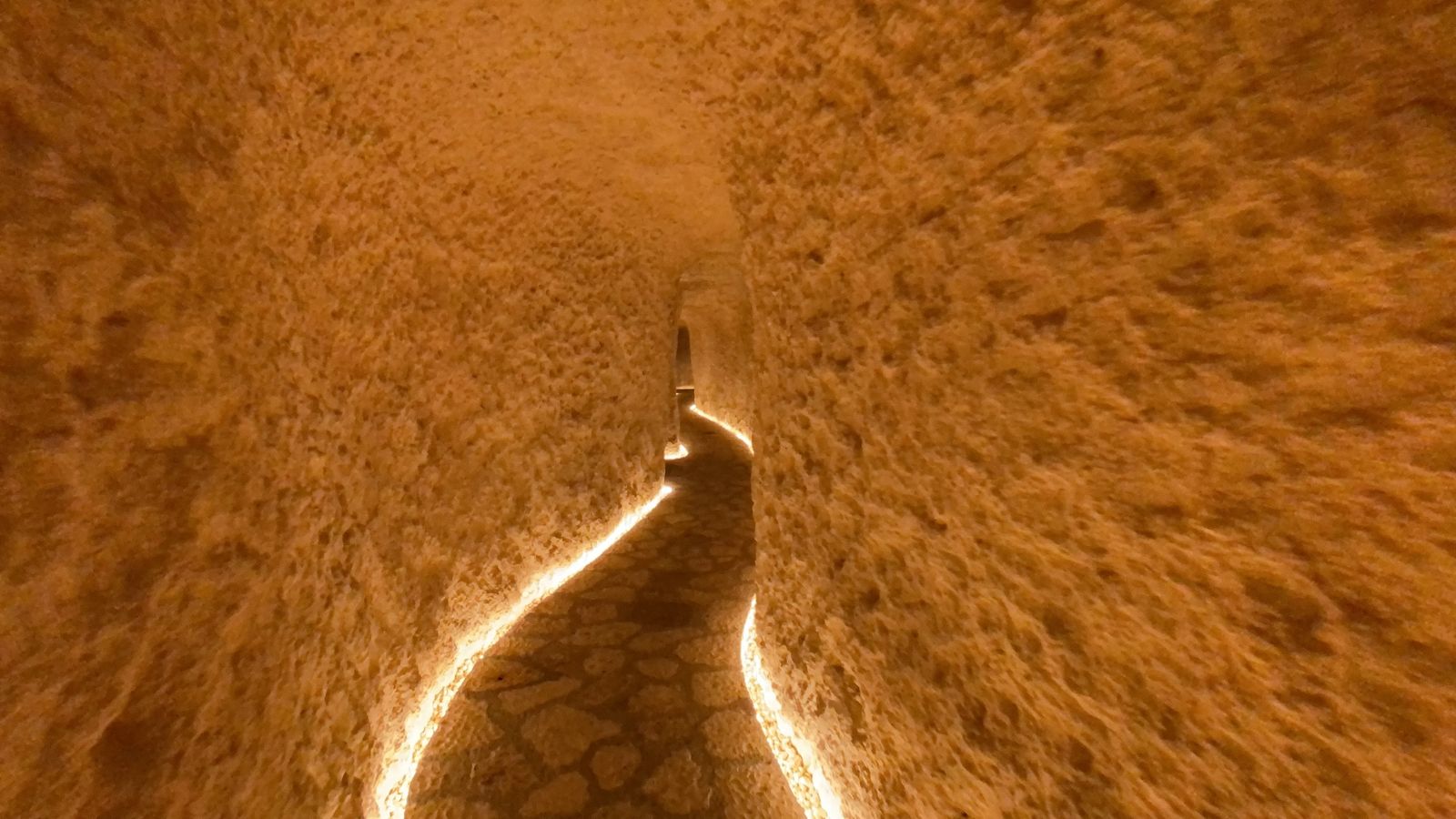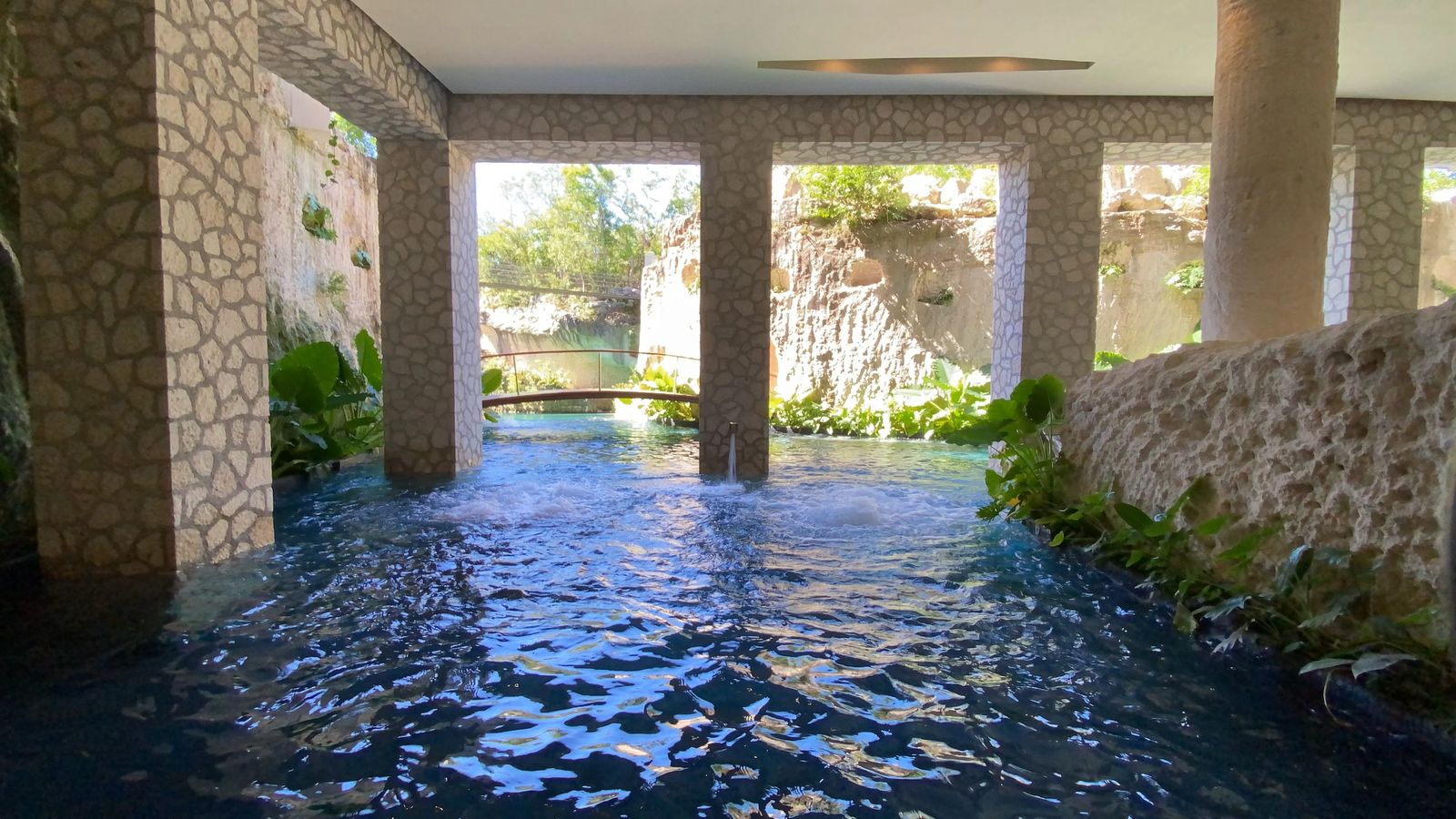 Asking me to sit on the chair, my guide asked me to tell her how I was feeling, and then provided some aromatherapy, guiding me into a mind body connection with breath work.
Speaking quietly, she guided me on how I should prepare for the massage, then asked me to ring the bell when I was ready. She rang the xylophone like chime prior to leaving, and then the relaxation music allowed me time to undress.
The massage was deep tissue, but not the rub your bones and make you sweat kind of deep tissue. It was deep enough to get the kinks out of my neck from carrying around the heavy camera gear bag, and tension in my legs from worrying about the dogs at home.
It is very RARE that I am both able to fall asleep and actually feel like a massage was effective enough that my muscles feel more pliable - but she did a fantastic job. Full disclosure - I'm extraordinarily picky when it comes to massages, I've had A LOT all over the world and she knew her anatomy well and did a fantastic job. If you know me, then you know that is high praise indeed.
ProTip: When you go to your spa experience (not if), make sure to bring a swimsuit, a cover-up and do the FULL experience - you can thank me later.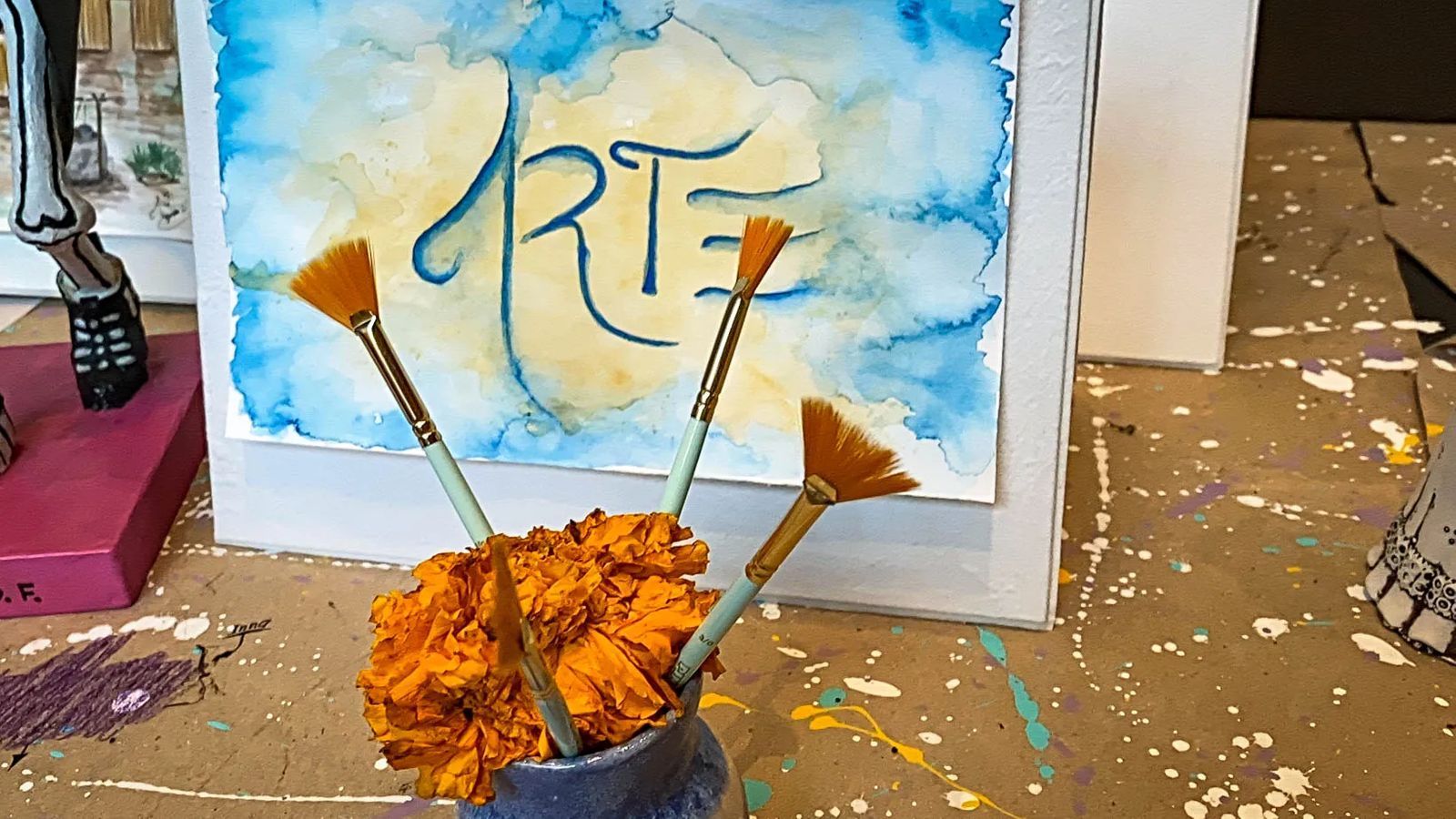 6 - Love That They Incorporate Art Into Everything & Host Art Classes!
The reason it is called Hotel Arte, is the buildings themselves look and were designed to be artistic masterpieces that combine both nature and architecture. The trees that were originally here, if they couldn't be built around or integrated then they were extracted and replanted on the property at another location to help save the trees.
Art, being creative and using our hands as a form of expression has always been a way to relax, reconnect and bridge gaps of communication. Art has such a special place in my heart, that seeing an entire Hotel complex dedicated to relaxation, creativity and artistic expression really makes me want to tear up again just thinking about how happy I am knowing a place like this exists and is fighting to keep people creative.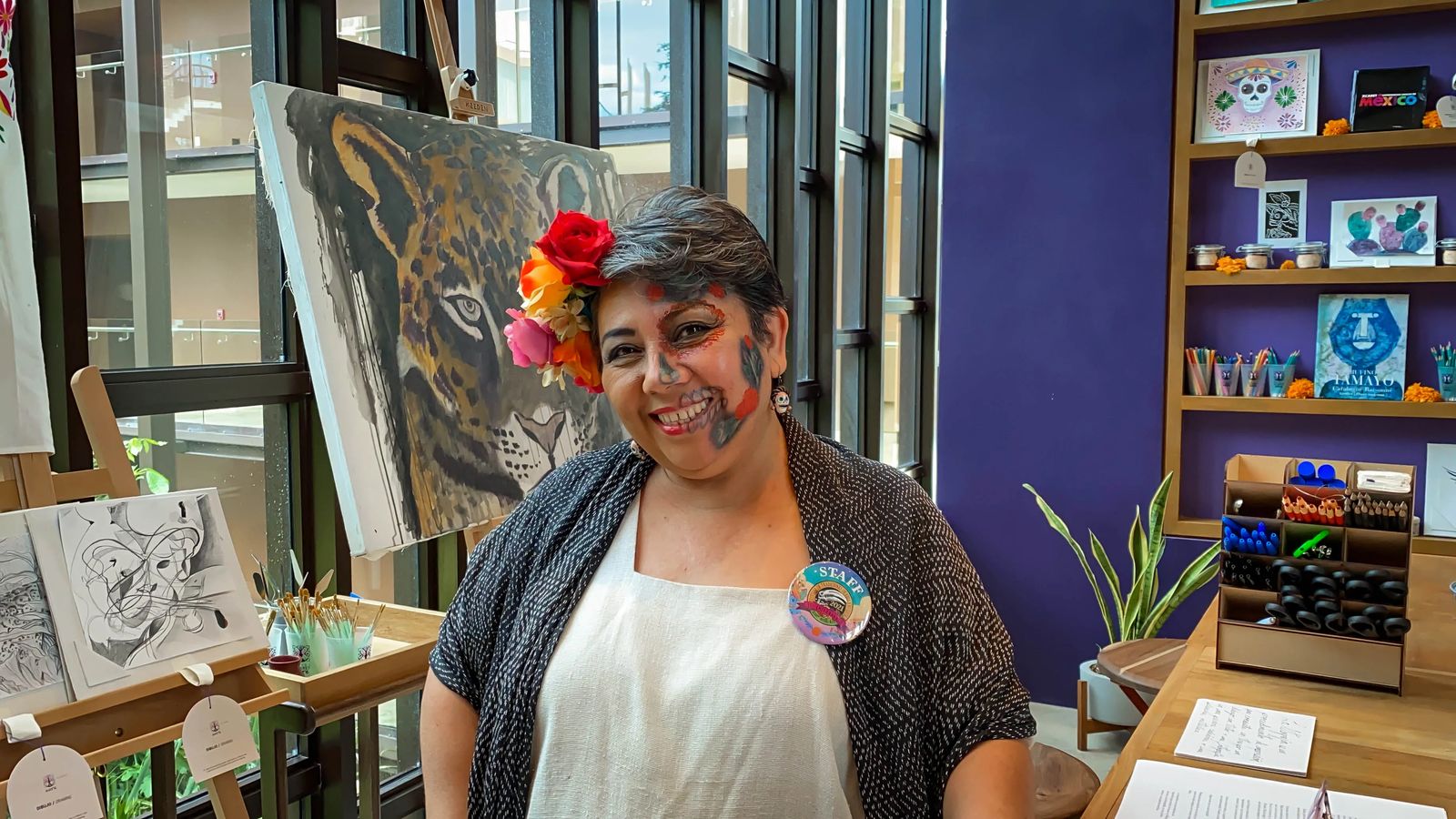 Each plate, each person, each display and set up has a meaning, a symbol, a way that they have been trained to move about on the property to really bring a sense of relaxation and peace. The staff seem happy to work there (which says A LOT about the company).
The fact that they incorporate art classes, workshops and have such a focus on sustainability really made me fall in love with Xcaret Hotel and Parks. I find it hard to really fall in love with all-inclusive anything, but this place stole my heart and I cannot wait til I am able to bring my significant other back there at some point to experience it with them.....OR.....I can just take myself on a Sweet Singlemoon (like a honeymoon but for being single, lol). I mean, I feel like Singlemoons should be a thing now don't you?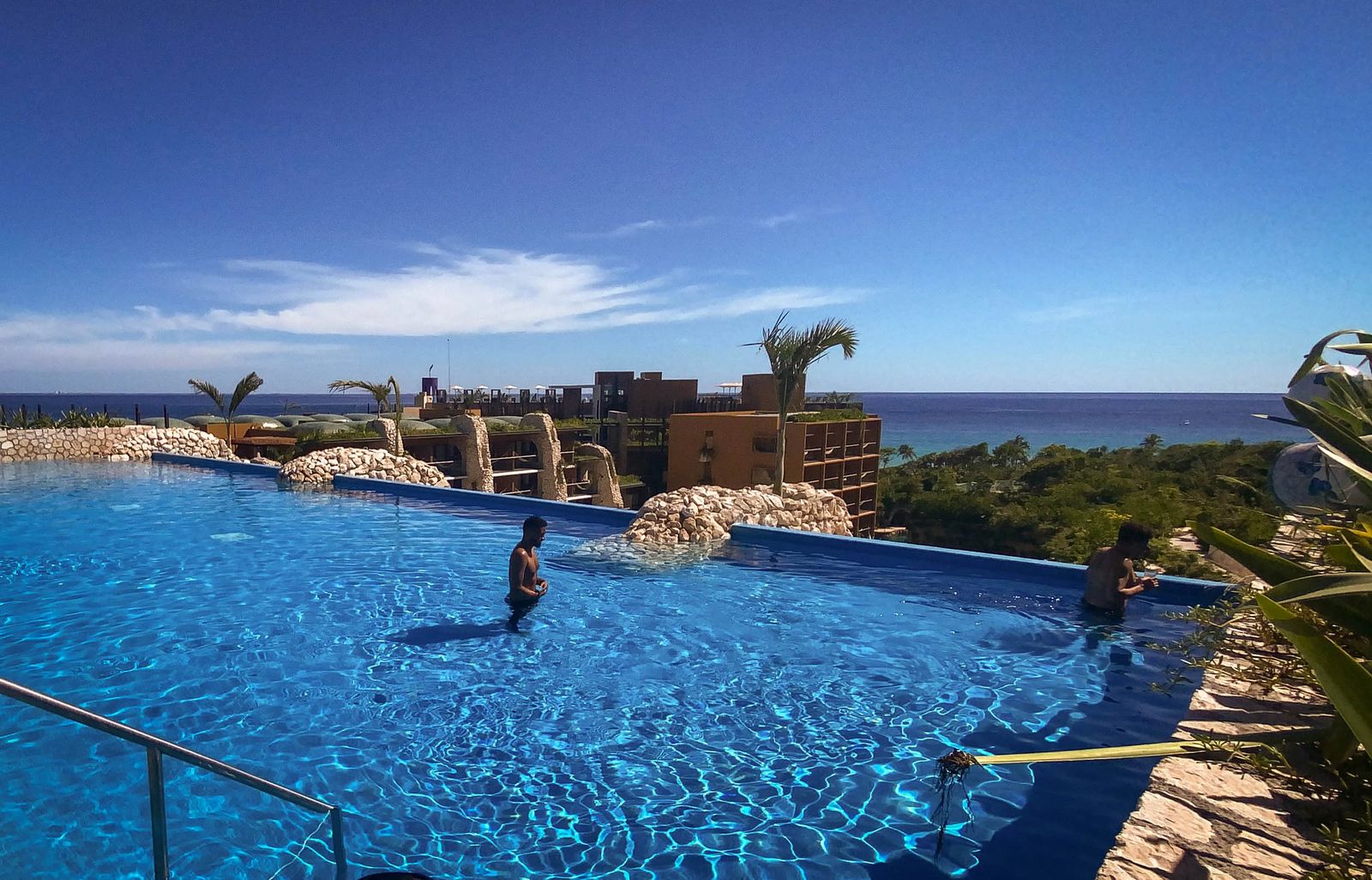 7 - Private Beaches and Places to Kayak
Another WOW factor for me about Xcaret Hotel Arte is the fact that they have private beaches and even places to kayak on the complex. There are swim up suites where you can literally walk out of your balcony door into a pool and take a swim around the different passageways.
They have hammocks overlooking these waterways, and even chairs you can sit in and soak in the sun right off your room. I didn't personally have enough time to go and Kayak/Swim here, but it is definitely on my list to do and a perk of being at this adult exclusive hotel is the gift of silence and to be able to re-center your mind and heart surrounded by nature.
Each hotel also has a pool specifically for that hotel section or casa at the top. There are one or two of the casas that have a yoga veranda or other amenity on top that accompanies the theme of the casa. The picture above is from the rooftop pool and bar area that overlooks the Pyramid with the church at the Casa Pyramides.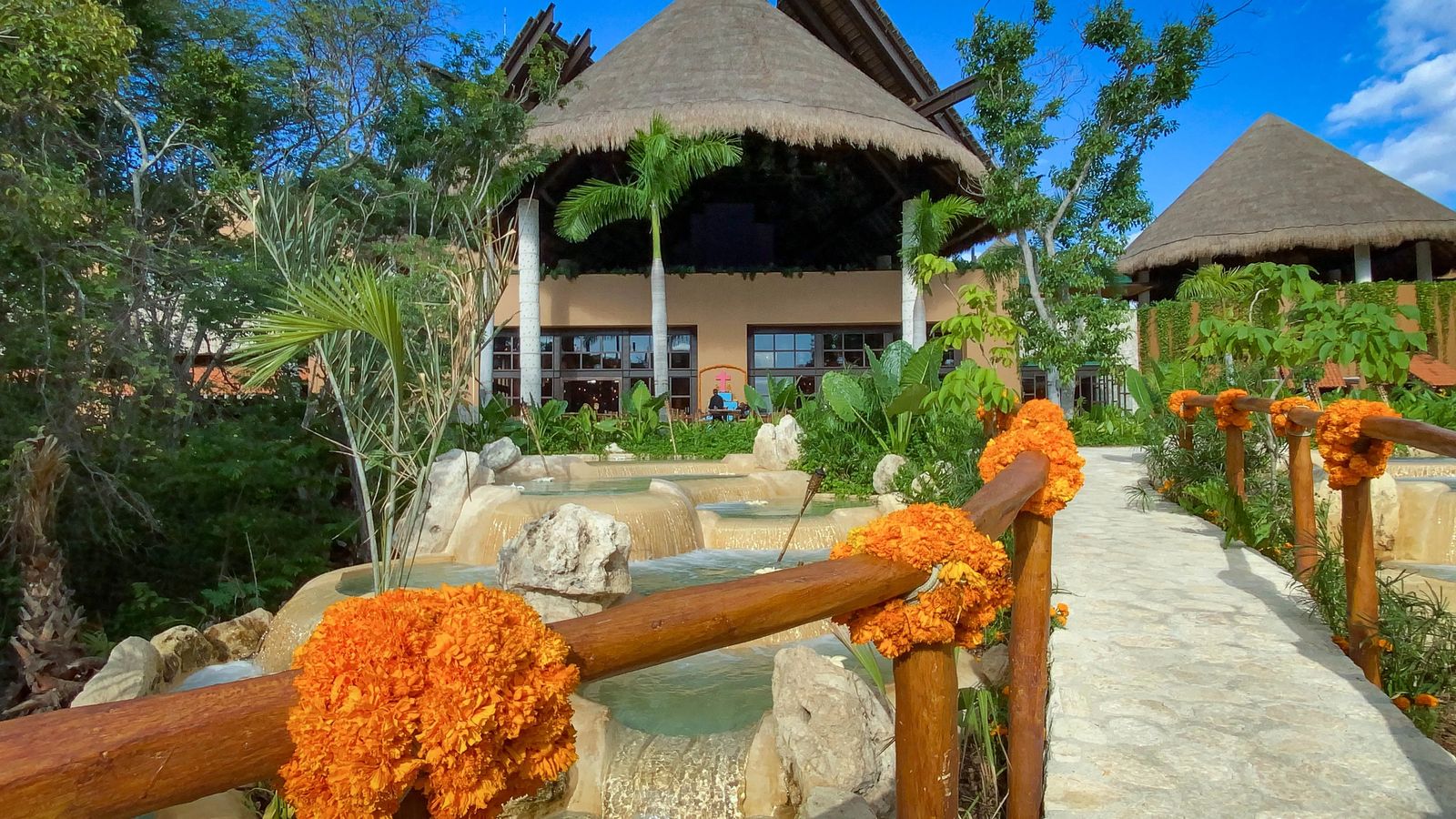 8 - On Site COVID Testing Is Available
I hate talking about COVID because I really want it to disappear, but when traveling it is a necessary evil. I am fully vaccinated and have my first booster shot on board as well (as of December 2021). At this time in order to get back into the States, you need to have a COVID test before re-entering. When I was staying there, it had to be done 72 hours in advance, and now they are requiring it to be done 24 hours in advance (le sigh).
I found the Emed Abbott Bianx now portable tests I would suggest bringing with you, just in case you miss your appointment. They also have walk-in testing available on site as well though, and you can also ask your butler to make an appointment for you should you want something more solidly set in stone.
The testing was fairly easy and straightforward, make sure your email is correct and phone number, as this is where they will send the results. Once you have the results United Airlines (who I was flying with) had a way to upload the document straight into their system and was approved for re-entry. Make sure to take your phone and a computer if you can manage it to ensure you are able to fill out all the requested forms for your travel home.
There is also an attestation form you will need (which is pretty standard for all countries right now) - basically stating you aren't sick, haven't been around someone who is positive and don't have COVID. You will also need your vaccine card for re-entry as well.
MAKE SURE YOU KEEP THE BOTTOM PART OF YOUR CUSTOMS PAPER YOU FILLED OUT TO GET INTO MEXICO! If you don't it can cost you anywhere from $50 - $250 and possibly jail time, Mexico is really cracking down on tourists. Always keep your passport, COVID card, and customs paper with you at all times.
Other than that, it was really easy for me to get to the airport (thank you Xcaret Hotel), get through security and border control - because I was prepared and had all my paperwork done.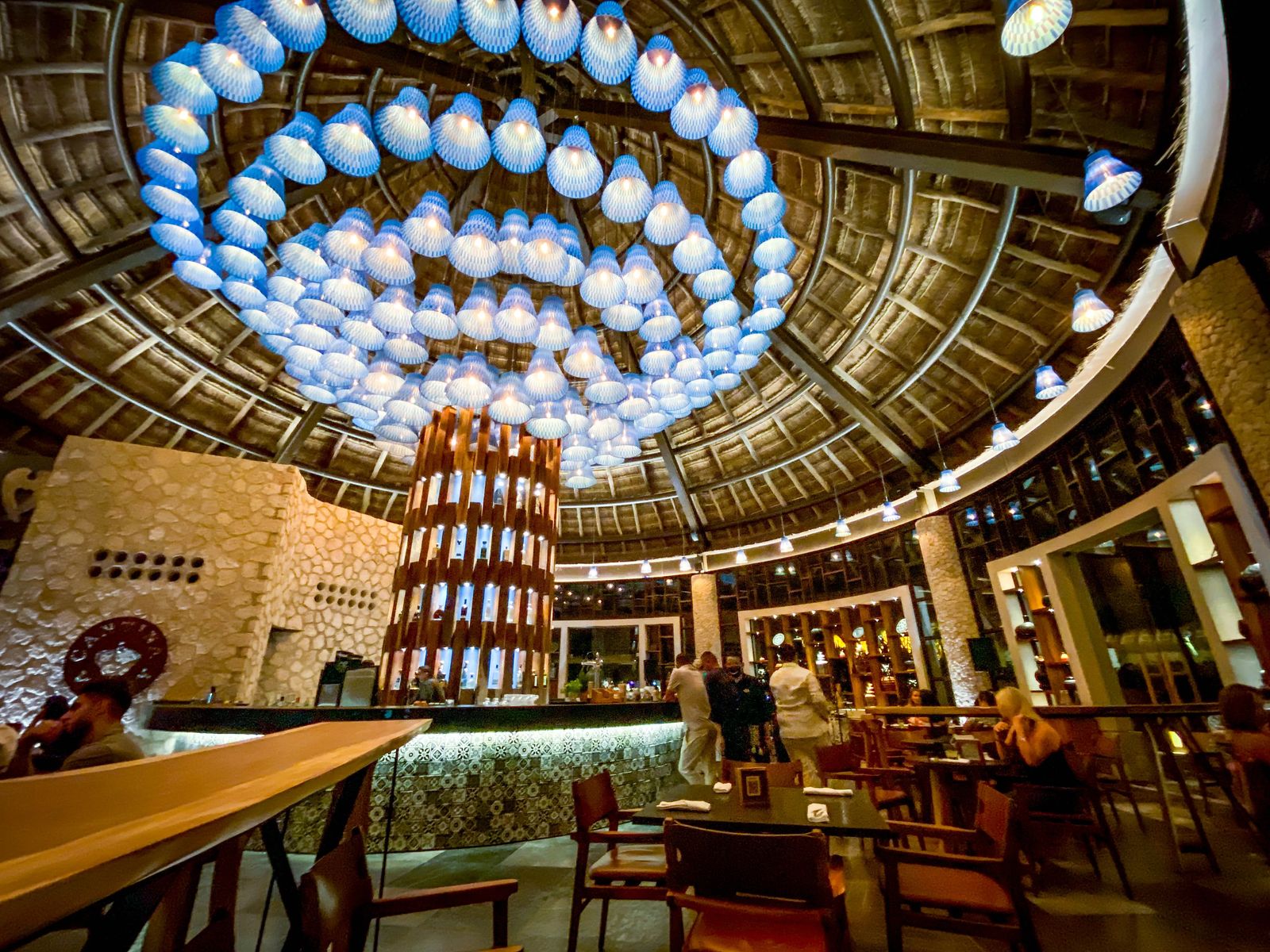 9 - Speakeasy INSIDE This Hotel!
There is a Speakeasy inside the Hotel! Ok I know I already spoiled this in another section, but to get to the Speakeasy, you have to have a staff member guide you. They have top notch drinks there, it is open SUPER LATE, there is dancing, dancing classes and an all around good time. The quality of the drinks is also VERY good and the bartender is an artist of adult beverages.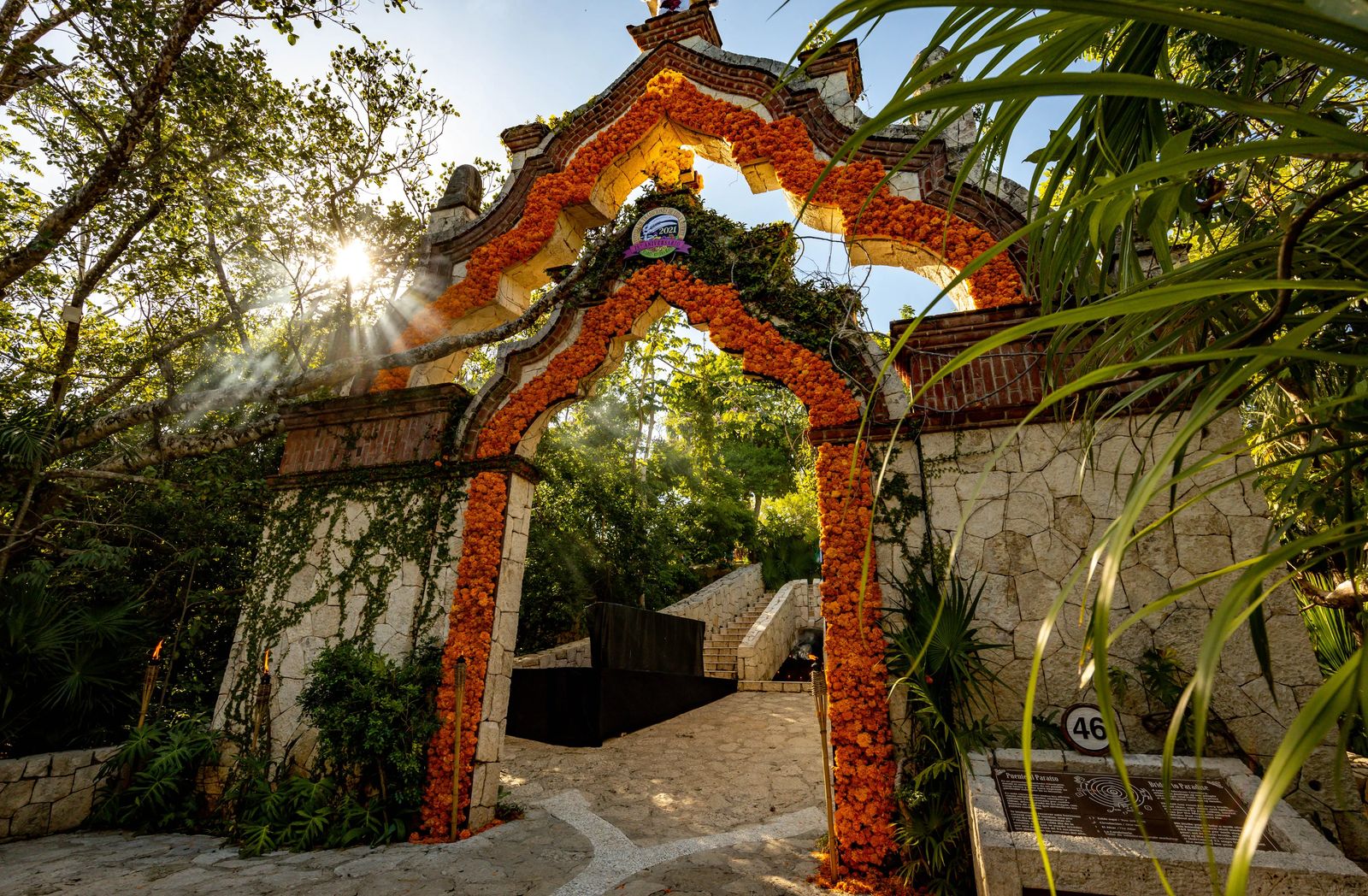 10 - access To All the Parks
It doesn't matter what Casa you stay in while at Hotel Xcaret Arte, each of them gives you access to each of the six parks, and offers a nature driven themed fun. Many people in Mexico call these parks the Disneyland of Mexico - and of course Disneyland purists will argue about this - but I can see where the sentiment comes from. Consider this the natural Disneyland of Mexico, where underground rivers, zip lines through jungle canopies, night time cave explorations and fabulous shows await you.
If you think you will be able to do everything in a week, you are out of your mind. Just staying at the hotel will take a week to explore. I would suggest picking one or two parks that look really interesting to you and do those.
They also have special excursions you can participate in for an extra cost, like Snuba, parasailing and speed boat rides. I would likely choose a Scuba Diving class over anything else, but I'm also mad about Scuba Diving, so that's just me - but these do look like loads of fun.
Make sure to check out Xplor Fuego, the night time zip lining through fire rings, and the underground exploration. There is lots of fire, thrills and fun - so sad I missed it but it is on the top of my list for when I return.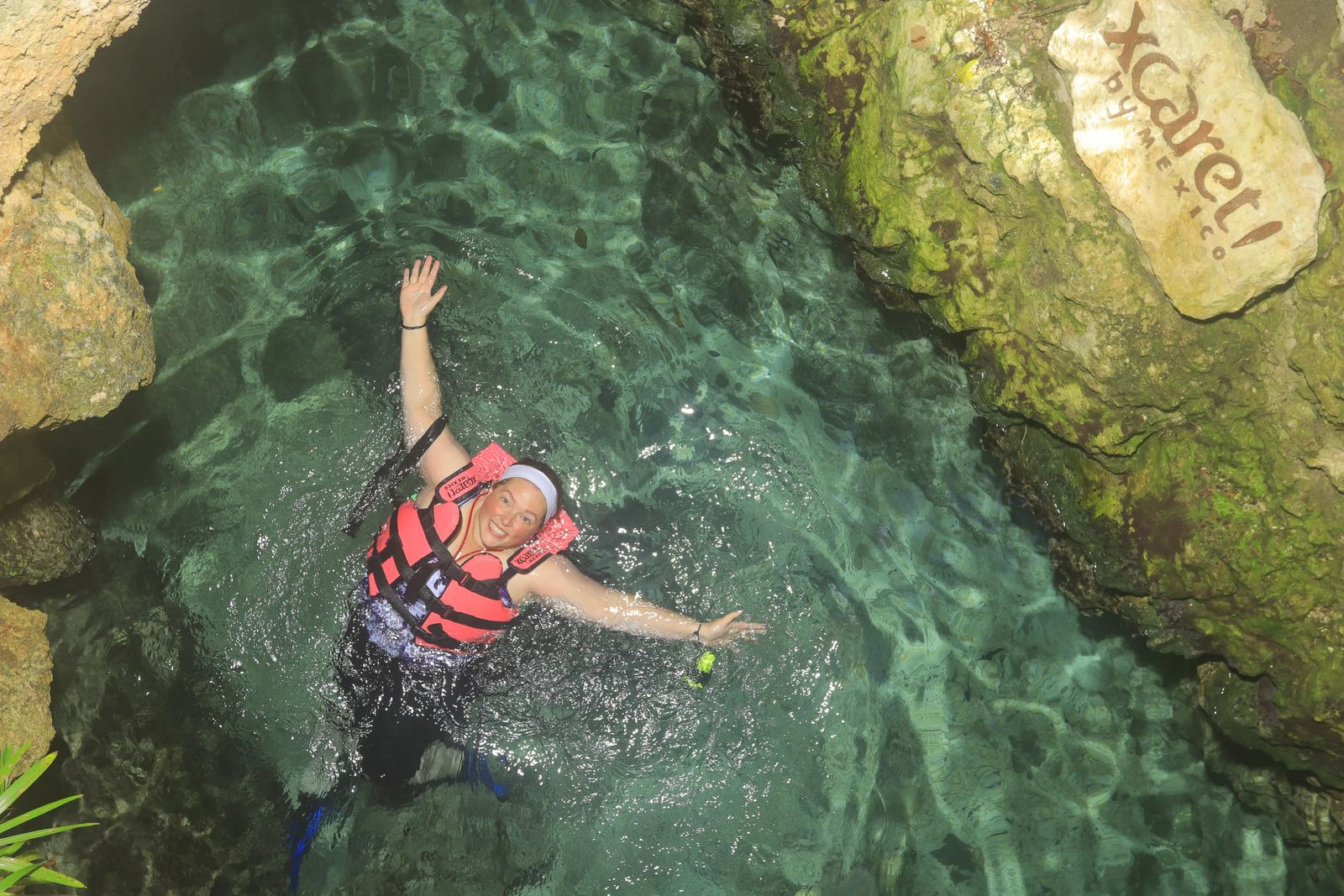 11 - Easy Way To Get GREAT Photos With Your Wristband, Even Traveling solo
I was SOOOOO grateful they have photo stations that you can purchase your photos for $39 for all the photos you take at the hotel and parks while your there. Just keep an eye out for the round circles and the places everyone congregates to get their photos taken.
As a solo traveler, it is EXTREMELY difficult to get photos of myself. When I do try, it is often ridden with anxiety someone will try to steal my camera, or embarrassment because I feel vain doing it. So to have cameras set up throughout the park where I could scan my wristband, have a few photos snapped, and move on - I can't tell you how appreciative I was of this. I don't care if the situation wasn't perfect with lots of people waiting, it was nice to be able to have some memories to take home without all the hassle and stress of setting up the shot.
So make sure you take advantage of this at the hotel and at the parks - trust me you won't regret doing it - not when it means you have those memories forever - consider it an investment.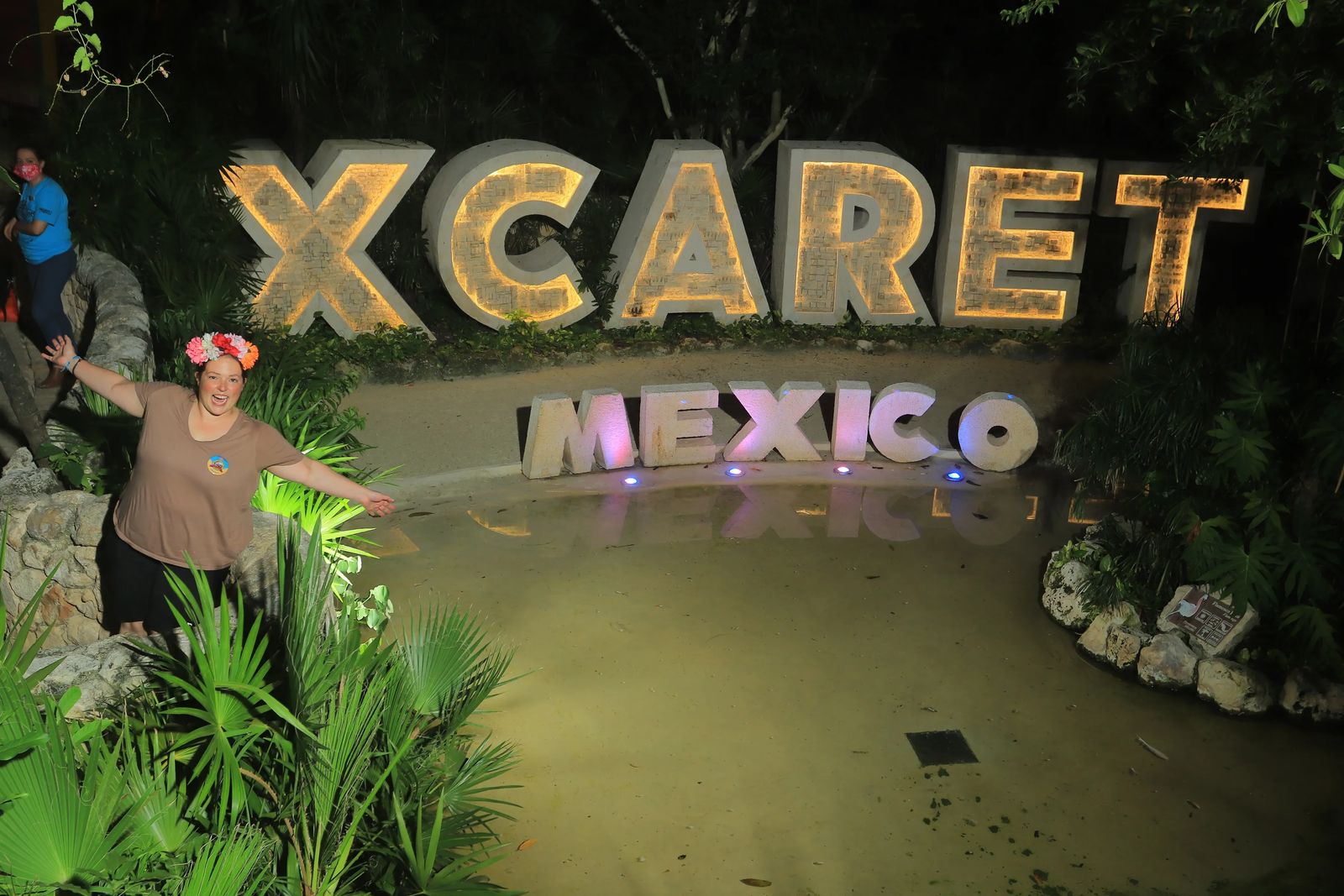 12- A Week Is NOT Enough Time, And Returning Is Still Appealing
There was a man who stayed at Xcaret Hotel and the Parks for an entire MONTH and he STILL was not able to complete all the parks, rides, shows, restaurants and experiences there. So I would just look at your budget, try to plan it according to how much time you are able to be away, extend that time by a few days and have it be enough.
Spending a week JUST at the hotel to really get yourself to relax is going to be imperative, but then you add the parks in - well it is just a romantic paradise really. Just remember, you can always go back....and should ;)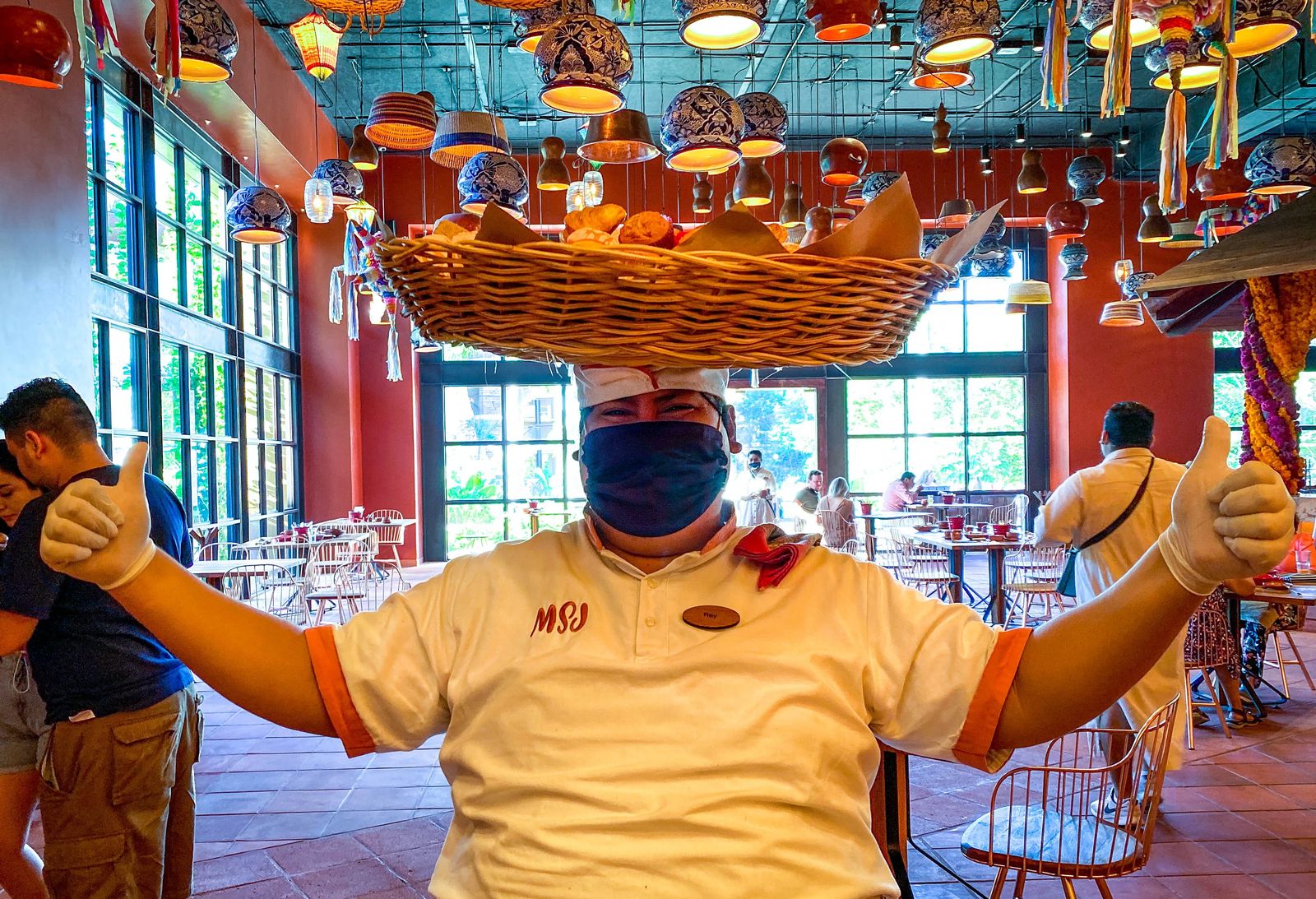 13 - For The Amount You Get, The Price Is Reasonable
If I add up all the experiences, hotel stay costs, park costs, food costs that this would be if it wasn't an all inclusive, the price is pretty reasonable. You can have about a 5 day stay here for around $4000 for one person. It is about what you would spend on any other vacation really, with the amount that you are getting it is a reasonable price, and you don't have to worry about transportation! That alone is worth about $300 between the airport and costs of getting from the hotel to the parks itself (or more).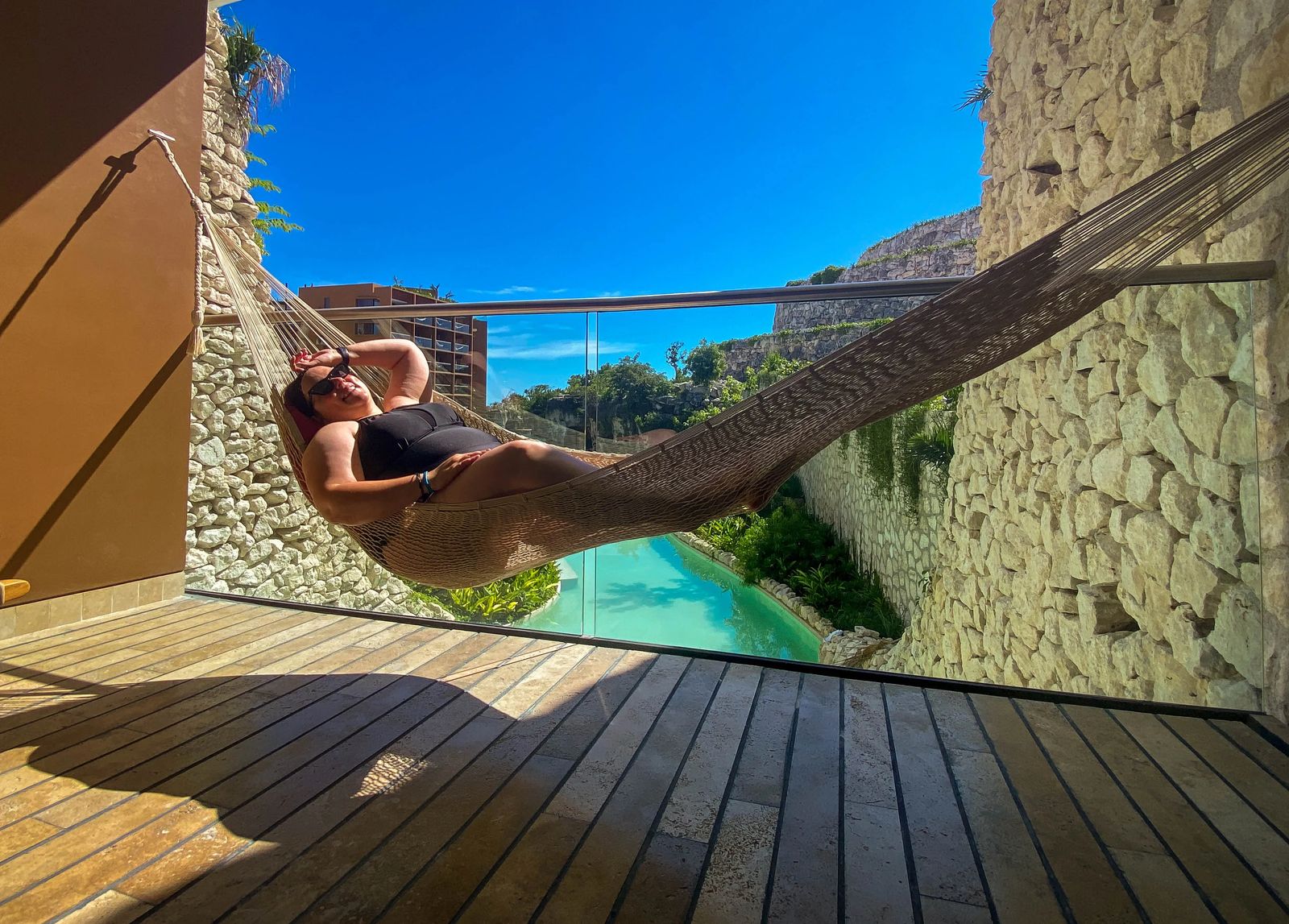 14 - Great Place For Traveling with Friends With Different Traveling Styles
Hotel Xcaret Arte or even Hotel Xcaret Mexico are both fabulous ways to be able to travel with different people, traveling styles, families and still be able to have a great time. So if you have that one friend who is a beach bum and just likes to drink with their toes in the sand, or another live wire friend that can't seem to sit still EVER -- well this is the place to call a truce and travel all together.
No matter where you decide to stay at Xcaret, it is sure to have something for EVERYONE. It is your vacation too, so make it what you want it - divide and conquer and create some wonderful memories that will most definitely last a lifetime.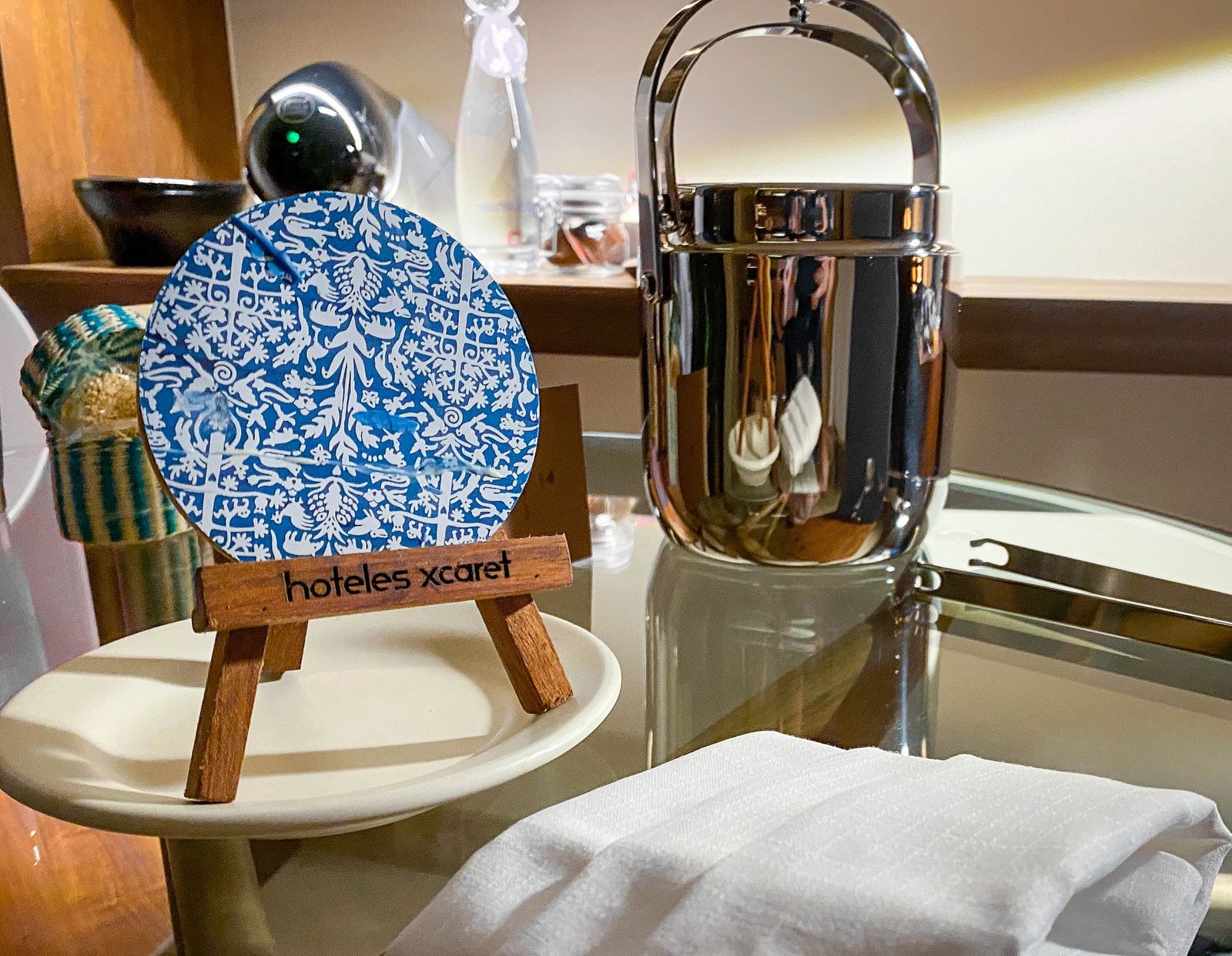 My Takeaway And Advice For Travelers
Just go.....that is all.....it is worth the cost. While it may be scary traveling outside the USA right now, life is so short to be afraid all the time. Xcaret makes the process incredibly easy and wildly fun.
Just make sure you have everything in place that I reviewed with you in #8 and a computer with you & I promise staying at Xcaret Hotel Arte and visiting the parks is something you will never regret taking a chance on doing.
Latest Articles On Culture Trekking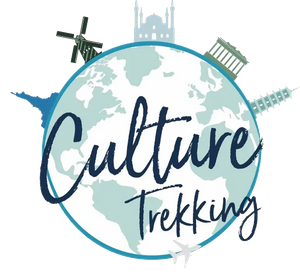 Culture - Connection - Art - Adventure