7 Hidden Gems in Washington State
Bainbridge Island
Lobster Macaroni and Cheese- Doc's Marina Grill: The most incredible, sophisticated version of a traditional kids meal! A must try!
MORA Iced Creamery - THE BEST ice cream you'll ever have with fresh new flavors such as Stracciatella and Pistachio, or my personal favorite, Coconut.
Hiking Trails and Canopy Tree Climbing - for those adventure lovers who need more than a quiet town to get them excited. Bainbridge Island has a slew of hiking trails through the lush forests.  You're bound to see raccoons, squirrels, deer, foxes, and maybe an owl or two.
Paddle Boarding and Kayaks - Poulsbo is located on the gorgeous Liberty Bay. Calm waters makes it perfect for paddle boarding and kayaking.  You know what else the bay is perfect for? Seal hide outs!  The cove is just full of cute seals that spend their days relaxing in the sun or playing games of "peek a boo" in the water.  Watch for them to poke their heads out of the water! Not to mention the panoramic views of the Olympic Mountains!
The Loft - A fresh, delicious menu and waterfront tables! This is a bar and grill that is right on the water and they even have a wall that can lift up and open the entire restaurant to the gorgeous Puget Sound.
JJ's Fish House - Stop here for a wonderful italian/sea food mix.  THE BEST CLAM CHOWDER is found here! (shhh don't tell the Ivar's lovers! Or do, and they can find out for themselves)
Viking Fest! Every year in May, Poulsbo honors it's roots by throwing a huge Viking Festival! Locals dress up. Delicious food and Viking hats are sold, and there's even a Viking village that is set up.
J'aime Les Crepes: a LEGIT crepery with French recipes and equipment. These crepes are EVERYTHING.
Paddle Boarding: Visit Kingston Adventures to rent paddle boards and kayaks!
Ferry to San Juan Islands
Whale Watching: The location is perfect for viewing killer whales! We use San Juan Safarisfor the nicer boats and smaller crowds! They also have a naturalist on the boat to help point out and identify many other animals that you might not have even noticed! It is about a three hour long tour and so much fun! Bring your sunscreen and a jacket!
Camping: The San Juan Islands are packed with camping grounds! There are so many great, private locations with beautiful scenery. We even saw a family of otters playing in the water!
Hiking: tons of hiking with incredible views!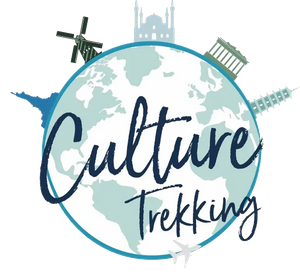 Culture - Connection - Art - Adventure