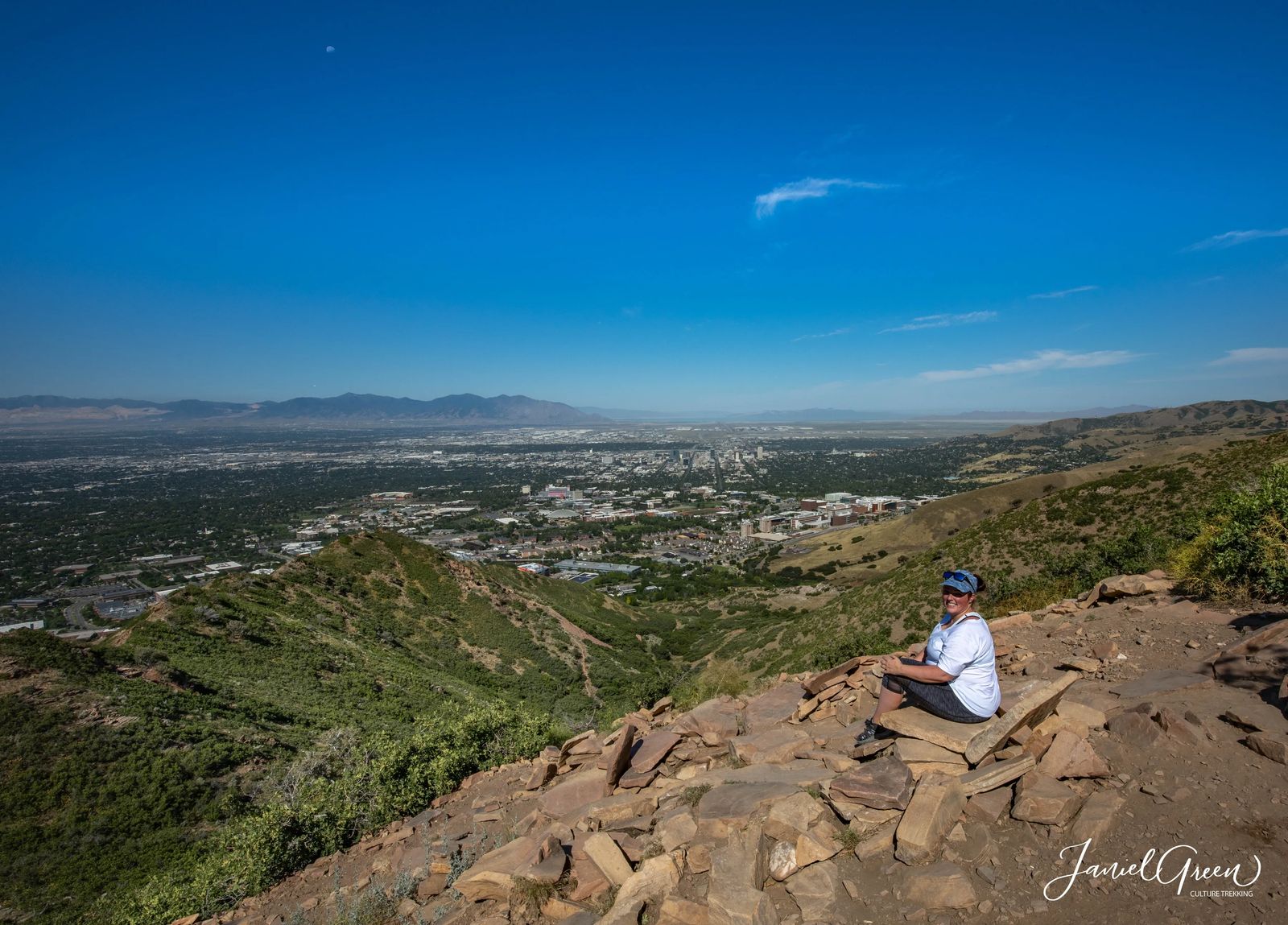 The Living Room Hike In Salt Lake City Utah | How To Not Get Lost
The Living Room Hike in Salt Lake City Utah is one of those hikes that many a Utahn hikes as a right of passage. This is the perfect overlook of Salt Lake City, where the views transport you from the Wasatch Mountain range all the way out to the Great Salt Lake, Antelope Island and the Oquirrh Mountains on the other side of the valley. This is why it is a right of passage for locals, and completed by so many students from the nearby University of Utah campus. If you brave the hike in the evenings you can capture not just a perfect view of the Salt Lake Valley, but also your significant others heart with the twinkling lights of the city and colorful summer sunsets of orange, red and yellow.
If you look on Alltrails to guide you along this trail - you may get lost. There are many trails that lost intersect the living room trail on the way up. So in this article I'm going to take you through, step by step on how to park, navigate, safely descend, and how to properly hike the Living Room trail - even in the hot summer months.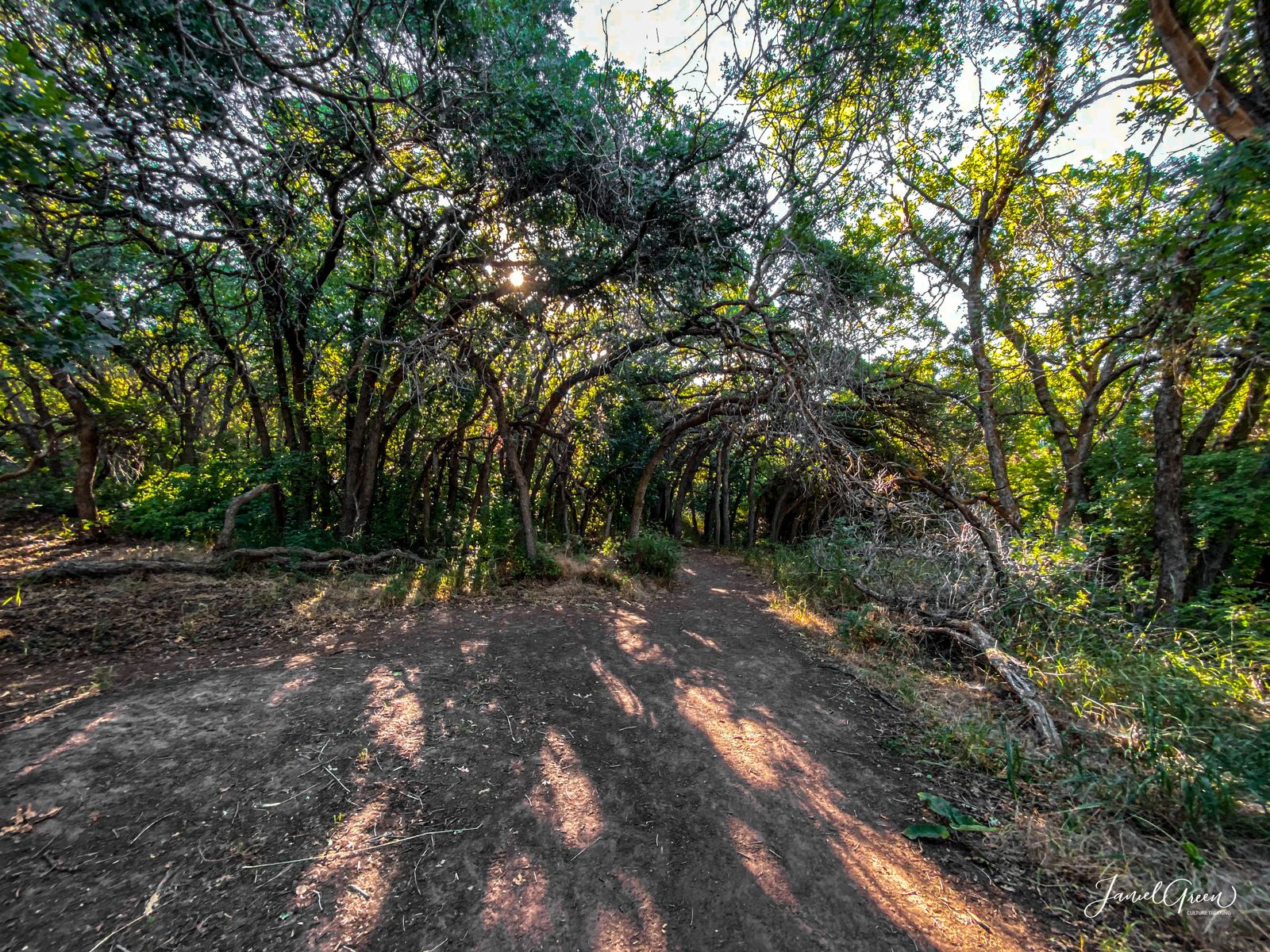 Quick Facts About Hiking In Utah
Location: Salt Lake City Utah
Coordinates: 40.75945, -111.82155
Fees: None
Elevation gain: Keep in mind you are starting at a 4,400 ft (1,300 m) elevation, so if you are coming from an area where you are used to sea level - then keep in mind the elevation is going to make this hike feel harder than it may have otherwise. The elevation gain for this hike is 980 ft (299 m) over the course of the trail. It starts out easy, then gets moderately steep after the Bonneville Shoreline Trail intersection.
Time it takes to hike: It took 2 hours to make it up, with lots of breaks for video and photos. It took 40 minutes to get down with no breaks (other than a quick stop to let people pass). There were about 4-5 people who were running the trail up, and also running down the trail.
Parking: There is parallell parking along the road close to the hike. I recommend parking on the East side of the street to keep your car shaded during the morning hours.
Best Time to Hike the Living Room Trail: The best time to hike this trail is in the spring for the wildflowers, or in the fall for the fall colors. I did this hike in early July in the early morning (8am) and once at the top there were a few wildflowers left and a nice breeze at the top. You can do this hike in the Winter with proper gear like Crampons, Yak-trax and poles. Just make sure to check the weather before attempting to do it.
Trail etiquette: Always yield to uphill hikers, they have a harder time regaining their inertia after stopping and it is also not good for the heart to just STOP moving.
Are Dogs allowed on the living room hike trail: Yes, but they must be kept on a leash because of the narrow passing lanes in the ravine, and also snakes in the area as well.
Other Tips For The Trail: Use the restroom before you start the hike, the hills are too steep for popping a squat ladies. Guys, you won't have much privacy to zip and flip until you get further to the top. It is a general rule when it is a heavily trafficked, relatively short trail that peeing/pooping etc... should not be done on these trails.
Safety Tips: Keep it simple, keep it safe. Don't be that person trying to take a fun picture that ends up having your ass saved by the volunteer wilderness rescue - it can take HOURS for them to reach you in the sweltering sun.
Parking for the Living room Hike
If you are navigating to the trail head, google maps and even apple maps will take you to the long route and more confusing route for the Living Room Trail hike. If you want to add an extra 0.75 mile to your hike, then use those navigation tools. Otherwise head to Red Butte Garden, take a right on Colorow, and then follow the road to the end, past Teddy Lane to a trail head with a large metal sign with lots of bumper stickers on it. It is about 0.75 miles from Red Butte Gardens to the trail head.
There is parallel parking on the street, and I would recommend parking on the East side of the street because you will get the nice shade from the trees so your not boiling in your car when you get back in.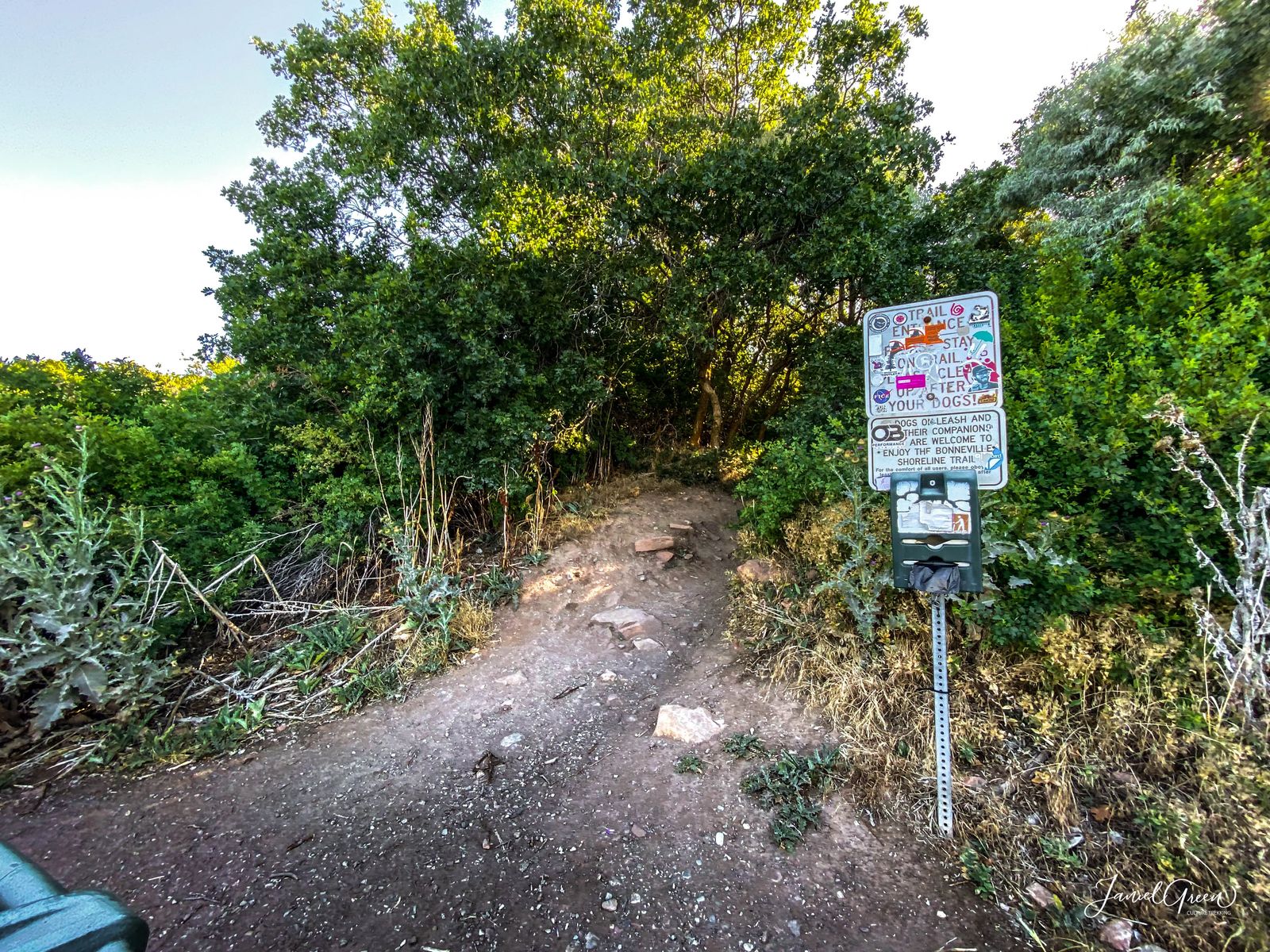 Starting the Trail
As you start this trail, it is pretty easy and flat, it is relatively clear on which route to take. You will cross a small trickling stream, but it is easy to step over. If you are bringing your dog, this is the last spot they will be able to get some water unless you carry it with you, so keep that in mind.
The trail at this point is fairly shaded with some scrub oak. You have tendrils of light that peek through the limbs, but overall it is quite pleasant.
Follow this trail (always keeping to the right) until you get to the large cross trail that is about 20 feet wide which is the intersecting Bonneville Shoreline Trail.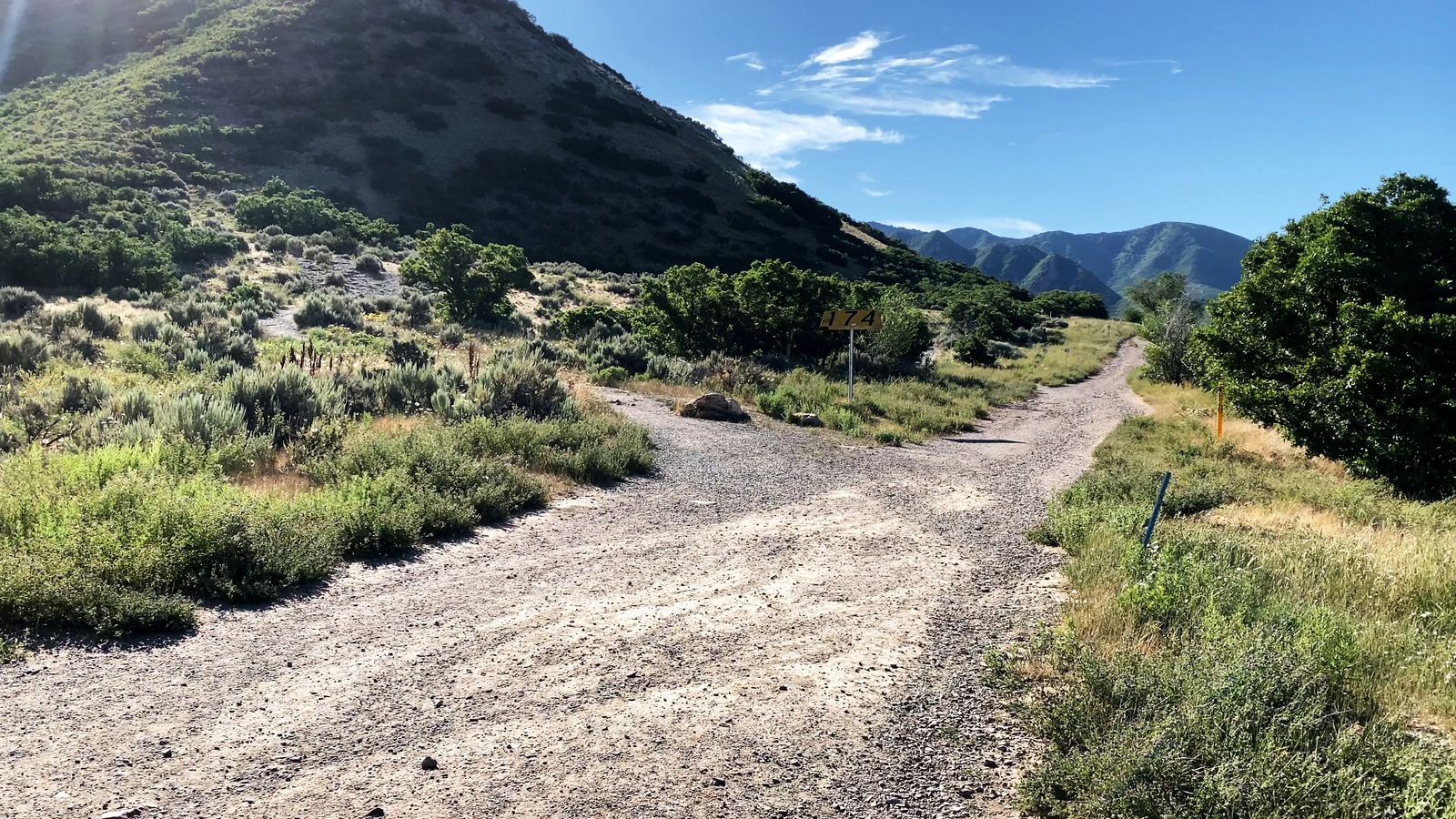 First Major Intersection on the Living Room Hike Trail
The Bonneville Shoreline Trail is a 280 mile trail (only 100 of which is designated as 'official trail' from the border of Idaho to Nephi Utah that follows the ancient shoreline of what was once Lake Bonneville. Because of its historical significance, this trail is highly trafficked.
Once you cross the Bonneville shoreline trail heading slightly to the south as you cross it, you have the diffcult option of choosing which trail you want to take. There are a lot of people who use the Living Room hike trail for trail running, and extreme boot camp type exercise. They make their own trails with steeper routes, causing wash outs, risking injury and is honestly just poor form and not a sustainable way of touring Utah. In Utah we call these people 'cutters' they cut the trail and don't take into account this damages the environment.
You are going to want to take the trail up the right with the post marker sign of 174, always stick to the right on this trail until you are clear up the canyon. It has a single post marker, basically a pole stuck in the ground, with two trails behind it....and which one do you take? The one to the RIGHT of course :)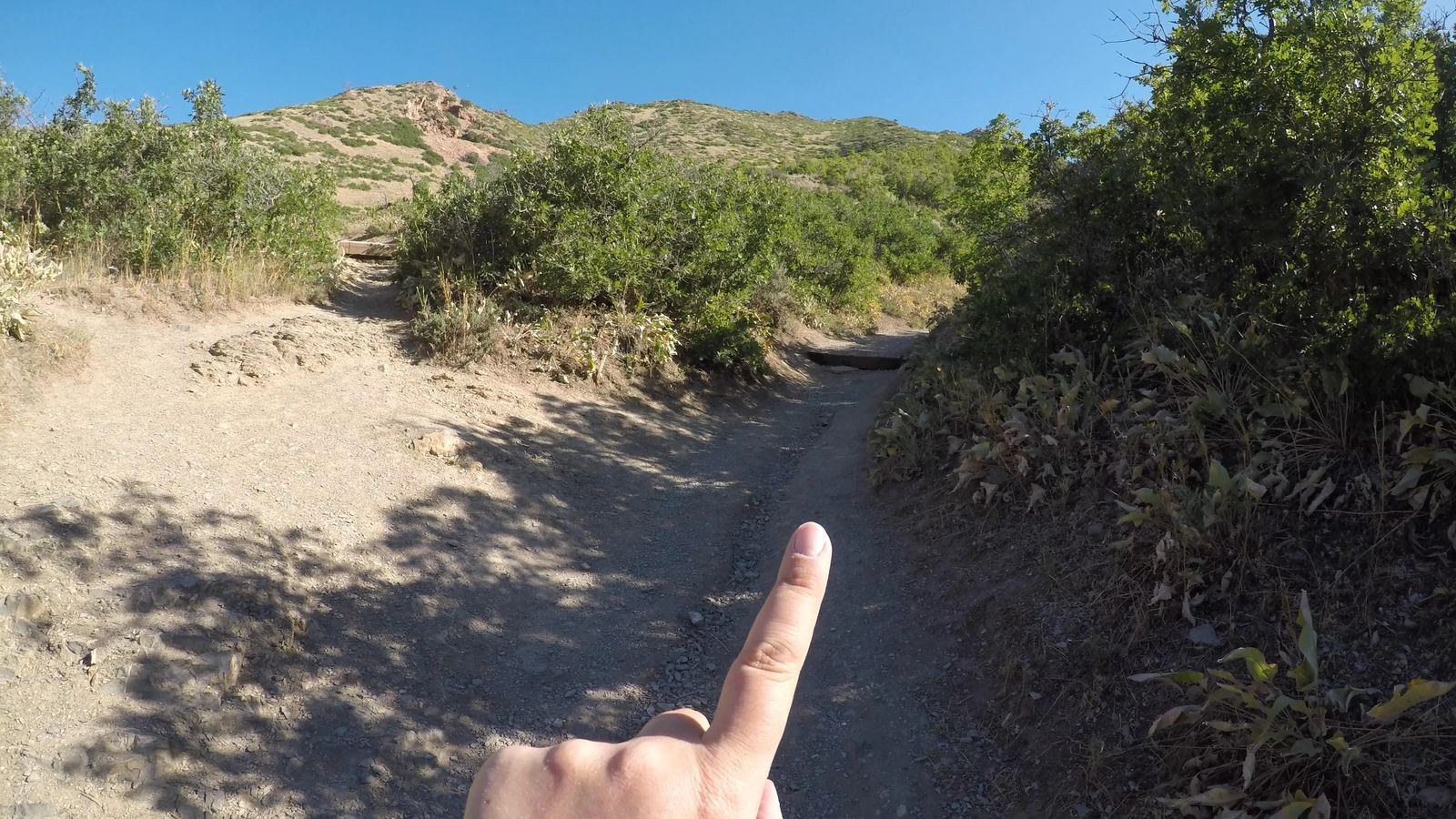 Stick To The Right On the Way UP The Living Room Hike
After taking the trail to the right, you will make your way up what looks like a mini dried out stream bed. The trail gets quite narrow here, so it is difficult to pass or let people pass here. Unless you don't mind hugging strangers who are exceptionally sweaty and may or may not have bad body odor.
After hugging human sweaty sponges through this wash, you hit some switchbacks that have quite a bit of loose rock on it. If you have difficulty keeping your balance, bring some hiking poles with you. I know there is a stigma from more experienced hikers that these are only for the inexperienced or old people, but I'm telling you....they make a difference.
I am a Physician Assistant, and work in an Osteoporosis clinic at the Veterans Affairs Hospital. Every year after the age of 30 we lose 1% of our bone mass. So if you don't go out hiking all the time, don't take the risk - put your pride aside - and just use the friggin' poles. I reiterate this only because a young 20-something year old girl nearly slid right off the cliff as she attempted to quickly change direction as she was descending in order to let me pass. END OF SOAP BOX....lol....moving on....well...moving up the trail.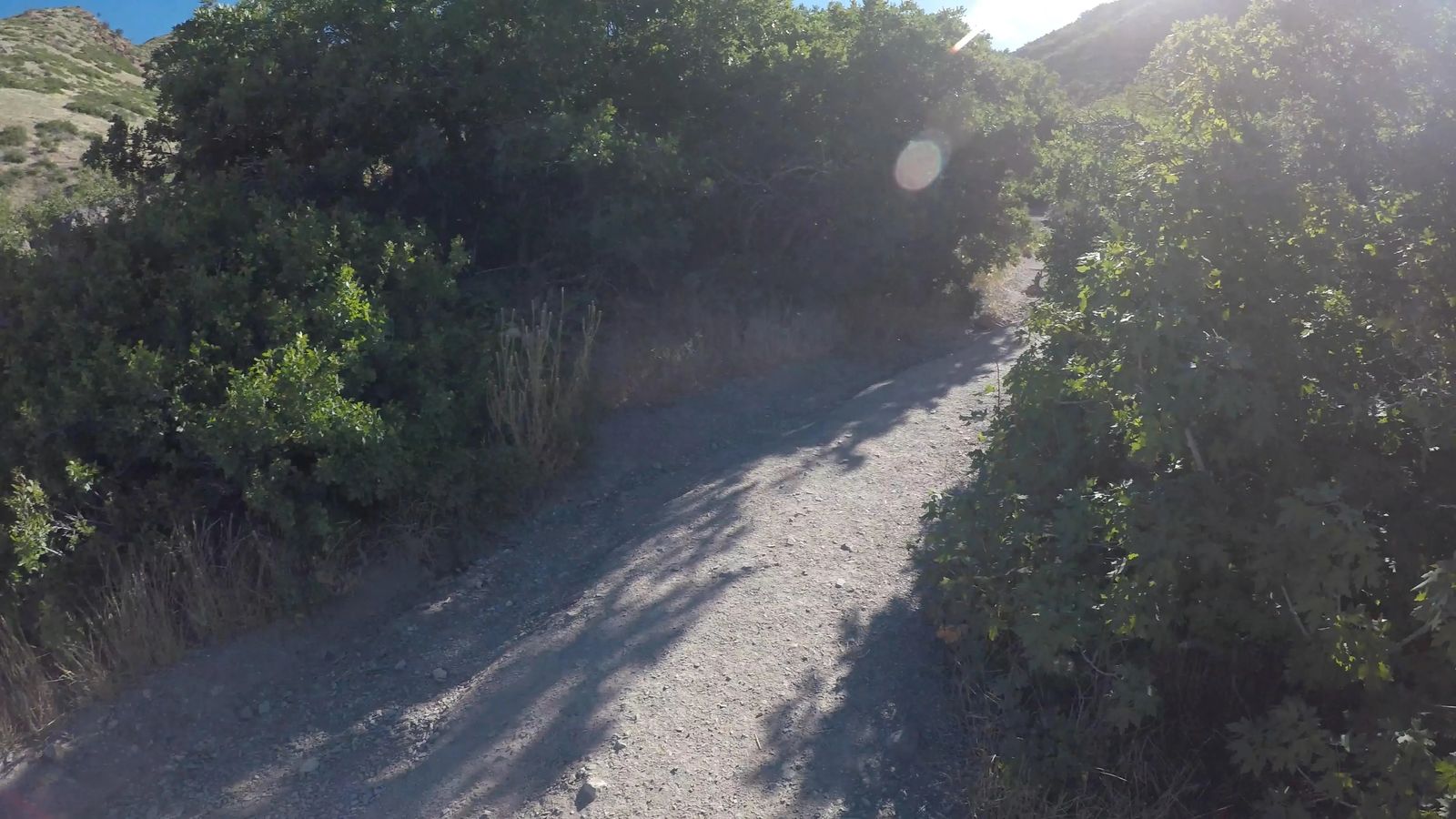 The Trail is rocky And Steep
Up until this point you have been heading directly into the canyon, with the target (the Living Room) on the left). You will come to a fork in the road where you can continue down the canyon through shady trees, or you can take the left to continue following the trail up to the target location, the Living Room.
Once you hit the switchbacks, this is where it get steep, and you are hiking with 80% exposure to the sun until you get to the peak. It is difficult for moderate trail, but you get a great first view of the city once you get past the 0.5 mile of natural stair stepping hell.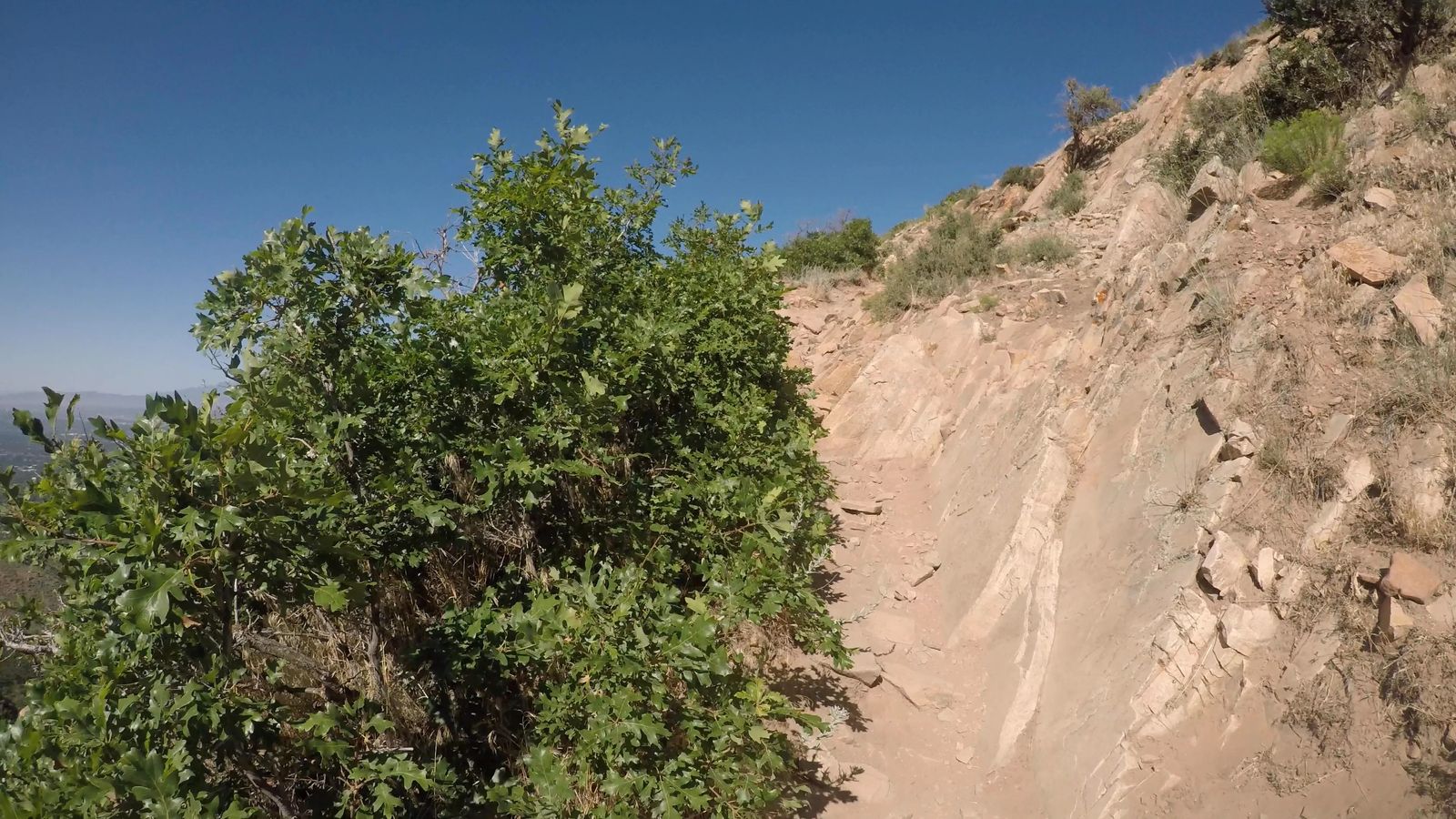 Go past the bushes
After you take in the view, get your sweaty taco pits to take breather you want to head to the right towards the next rocky peak. It looks like you can't go further, or the trail stops and it can confuse you - but if you squeeze past the bushes, then you will have a clear view of where you should go along the trail.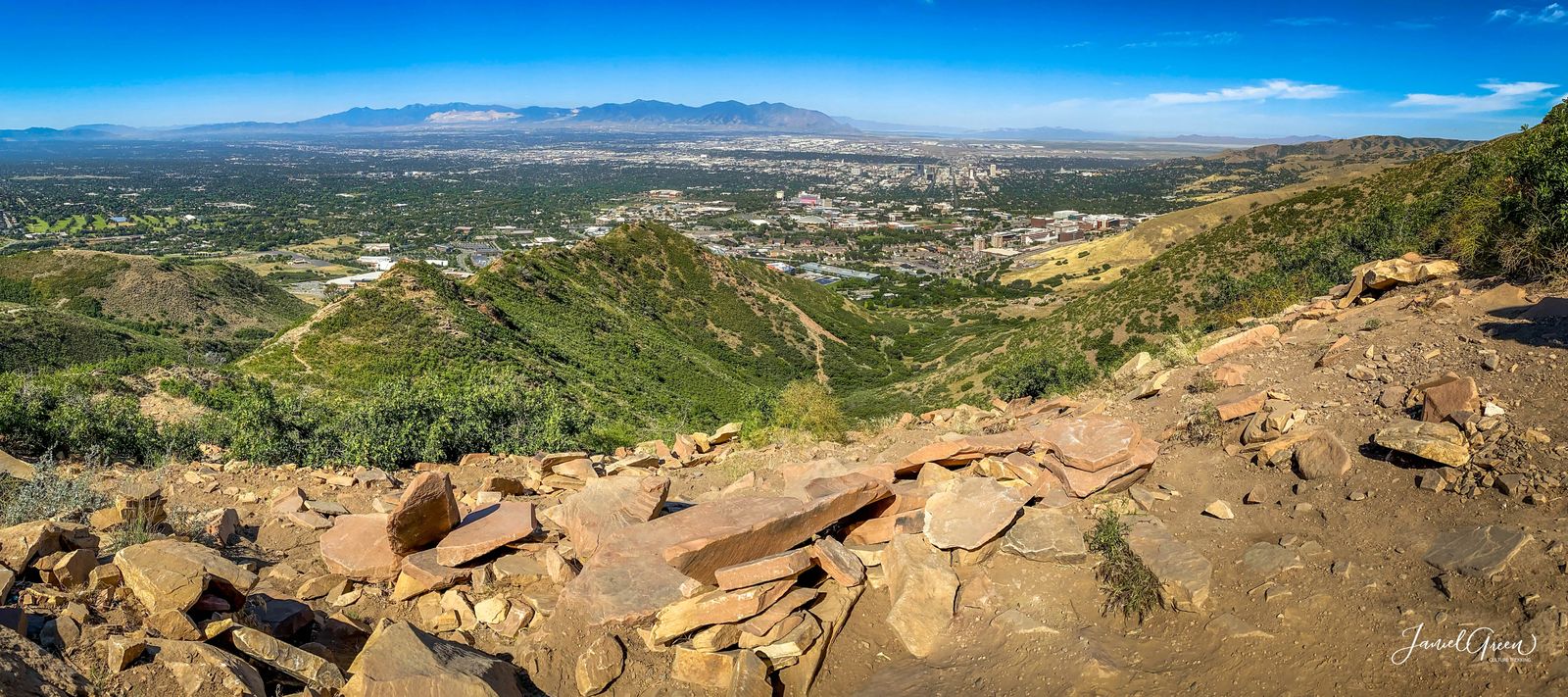 Arrive At the Top of Living Room Hike
You will know when you reach the top, because you have a man-made interactive art installation. Large flat sandstone rocks are haphazardly positioned to appear as lounge chairs, sofas and other 'Living Room' like furniture. If you are a hiker that likes a spectacular water feature payoff at the end, then I wouldn't suggest this hike. If you are someone who love the outdoors and birds eye views of the city (with great sunsets at night) then this hike is well worth the effort.
For the truly fit and adventurous, this trail is often used for trail running. Ladies take note that men without shirts with rippling pectorals and chiseled abs often use this trail for training to be the next Hercules. I even offered to one such trainee that I would be happy to help him with his training by letting me take a piggy back ride....he giggled and said he would be right back up for me on his next run. He never came back....lol....it was worth a shot.
For those who already have a significant other, then I would suggest packing a picnic and a few headlamps. Go up to the top of Living Room Hike in the evening and watch the sunset over The Great Salt Lake and Salt Lake City. Even in July you will be surrounded by tiny yellow curlcup gumweed, and daisy fleabane a perfect setting for a romantic evening.
If you are there as a single person, then take out your feelings of loneliness by continuing to ascend to the top of Mount Wire (7,136 ft). You can howl like a wolf at the top to celebrate (a common Utah tradition, especially among rock climbers). Fun fact: Mount Wire was named after a local policeman who created the first electric stop light.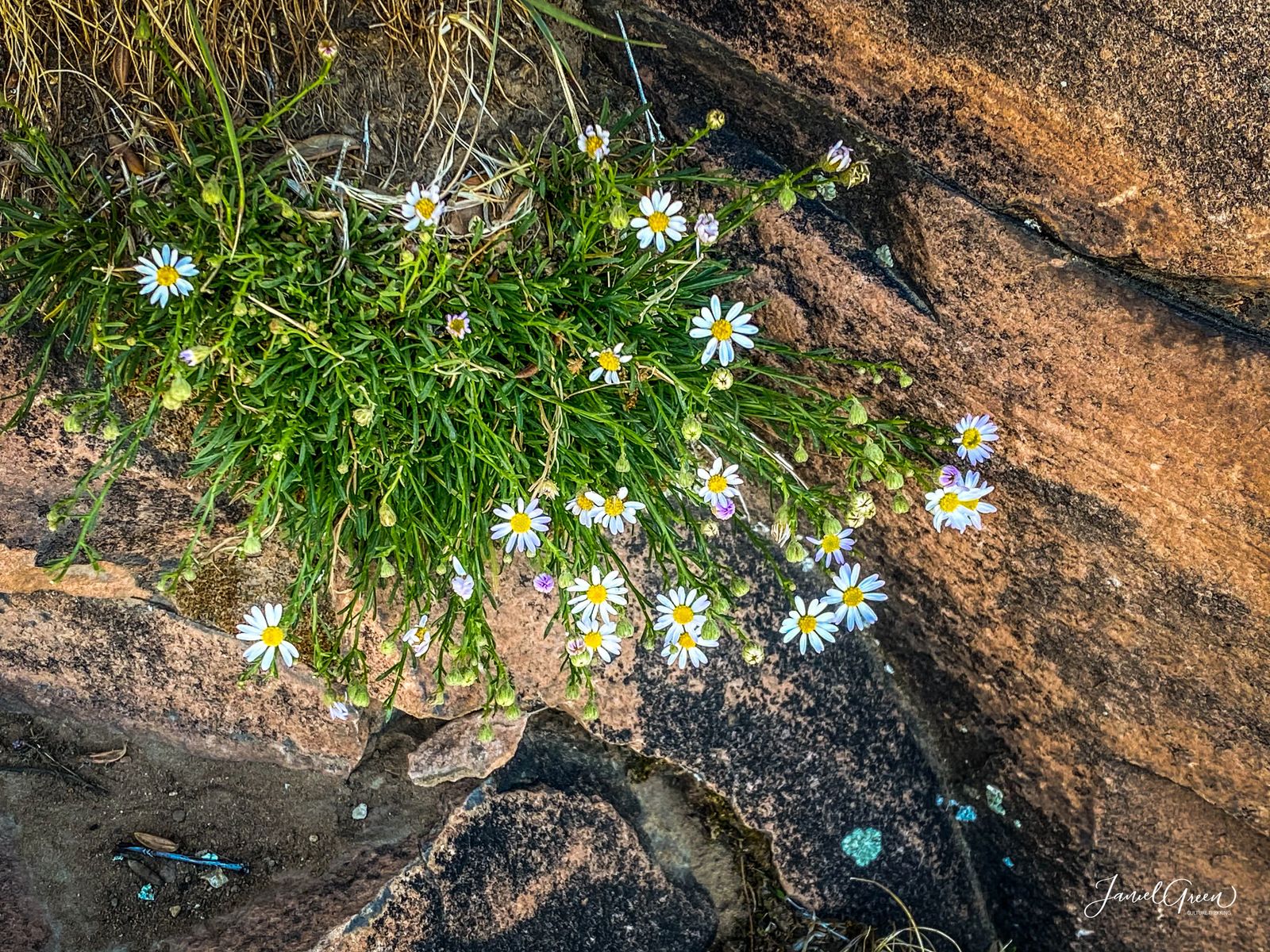 Safely Descending Living Room Hike
After a romantic evening, or howling like a mad woman at the top of the mountain - all good things must come to an end. So as to not ruin your lovely evening, make sure you descend this hike safely. Go slow! Take your time! If you are going in the evening, bring your headlamps because lights from your phone are not going to be enough. This is really where hiking poles come into play, so you don't slide off the mountain on the way down. I'm pretty sure the local Hercules impersonators would get pretty banged up too if they slid off the side of these cliffs.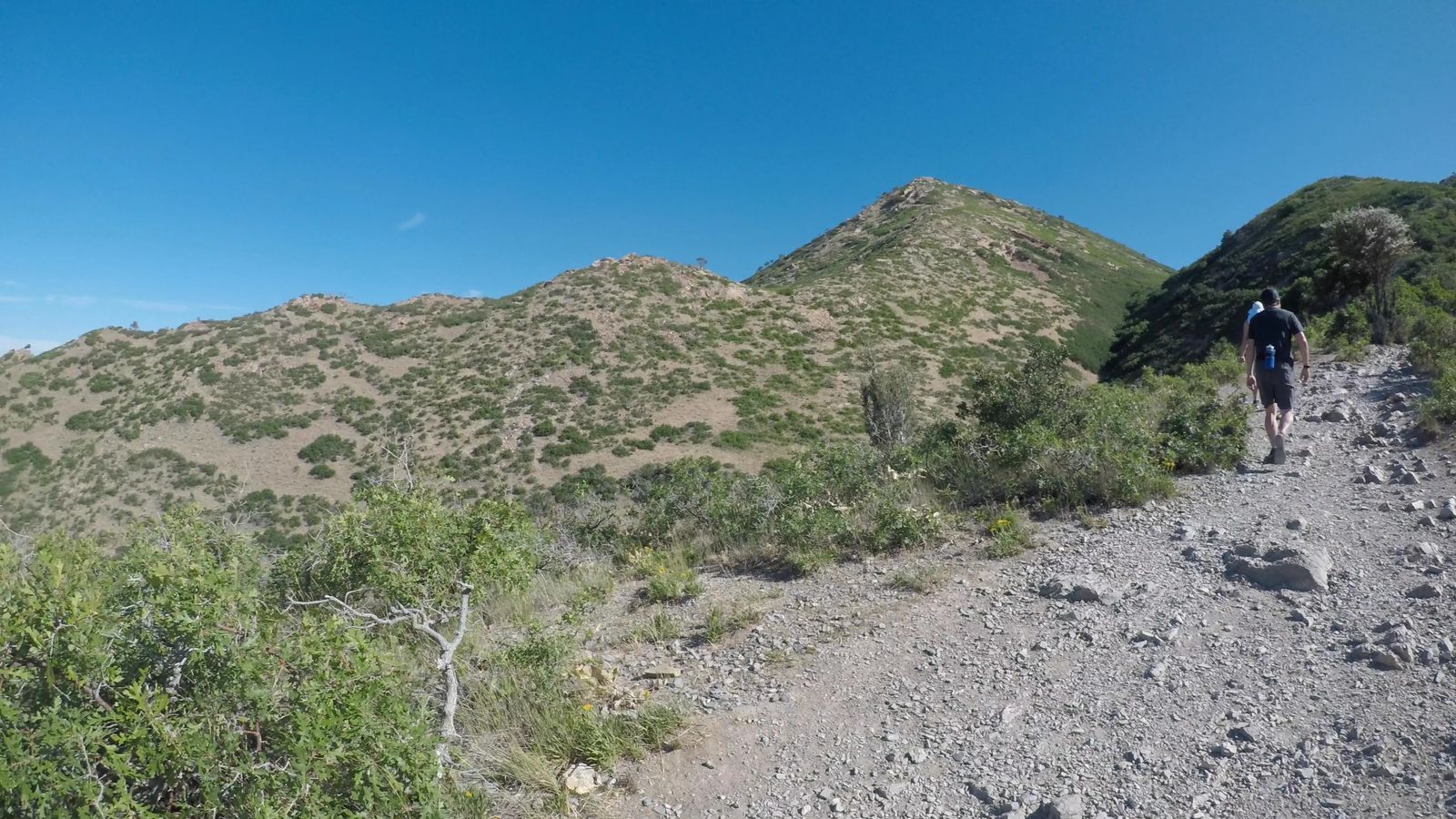 Dogs and Kids On the Living Room Hike Trail
Dogs are allowed on this trail with a leash, and not a 16 foot retractable one. Be a responsible dog parent and don't traumatize someone on the trail, I know you love your fur baby, but they are still an animal with protective animal instincts.
Kids are always on this trail as well, and seem to do ok with hiking up to the top. I would suggest that once you get to the top showing them how unsteady the rocks can be when you stand on them. Show them how to use both arms and feet to get into a position safely on the the rocky chairs and sofas.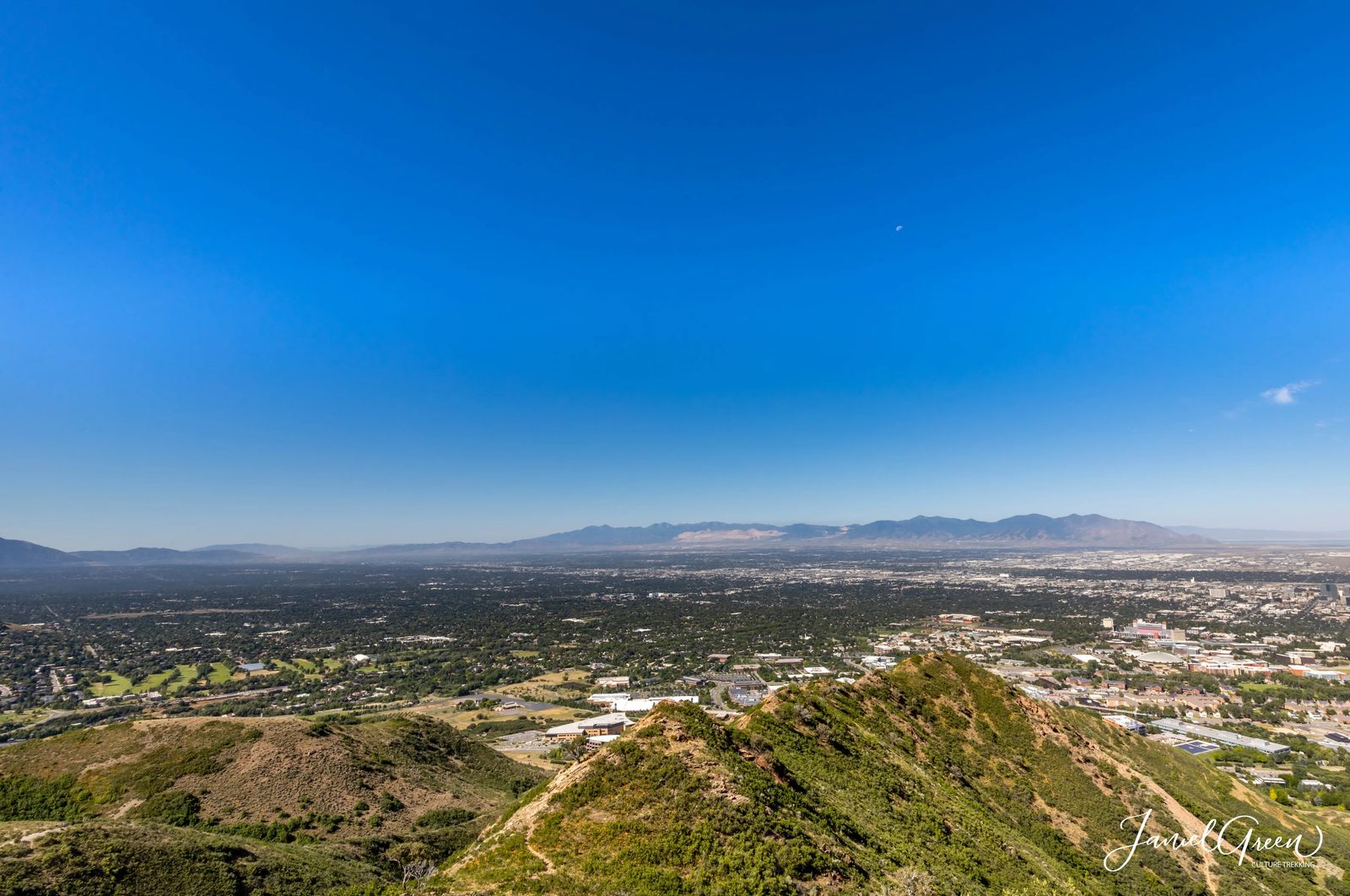 What To Pack For Hiking The Living room trail
Bring your camera! This is the camera gear I use personally when hiking. I would also suggest an insulated cambelback like this one I got from rei with straps over chest. I'm a bit of a water snob and hate drinking warm water, so this one is what I use and keeps my water cold for several hours.
Bring breathable shoes, it helps with regulating the heat. There are loose rocks on the trail, but not so small that it would make your hike miserable. I love my Keen shoes for this, they have a new version out that is like their water shoes, but less prone to letting rocks in - yet super breathable and light.
If you are hiking in summer make sure to wear light colored clothing to help with heat regulation. It will be hot, you will sweat and in July it can get up to 100F, so make sure you prepare appropriately to not end up with heat stroke.
Bring a snack for the top and water for your dog/kids. I usually bring trailmix or bobo bars (so delicious). ALWAYS wear sunscreen! I am not that old, but just had to have a skin cancer spot burned off my right ear.....now I'm ultra paranoid.....skin cancer is no joke.
Like it? Pin it! Sharing is Caring ;)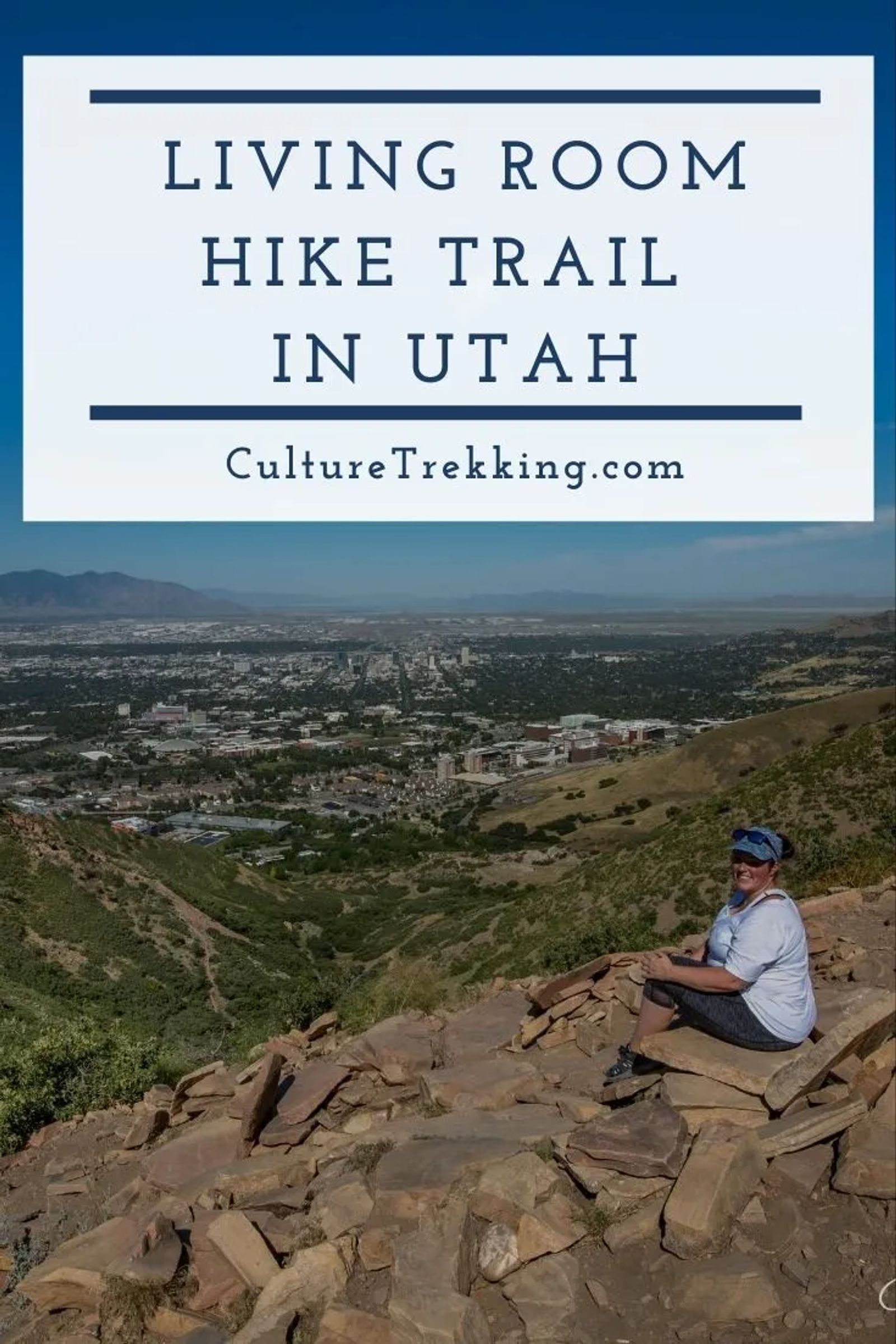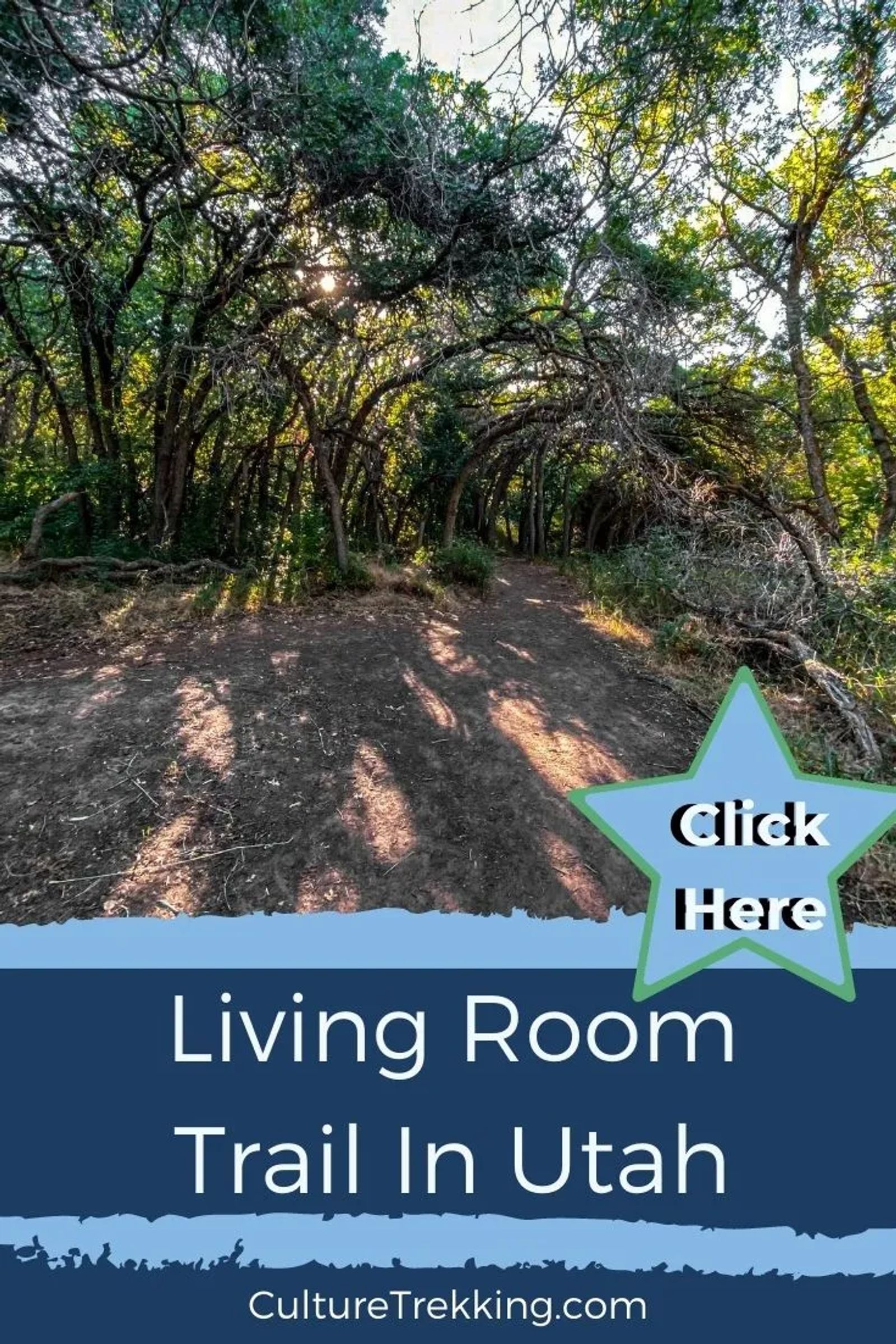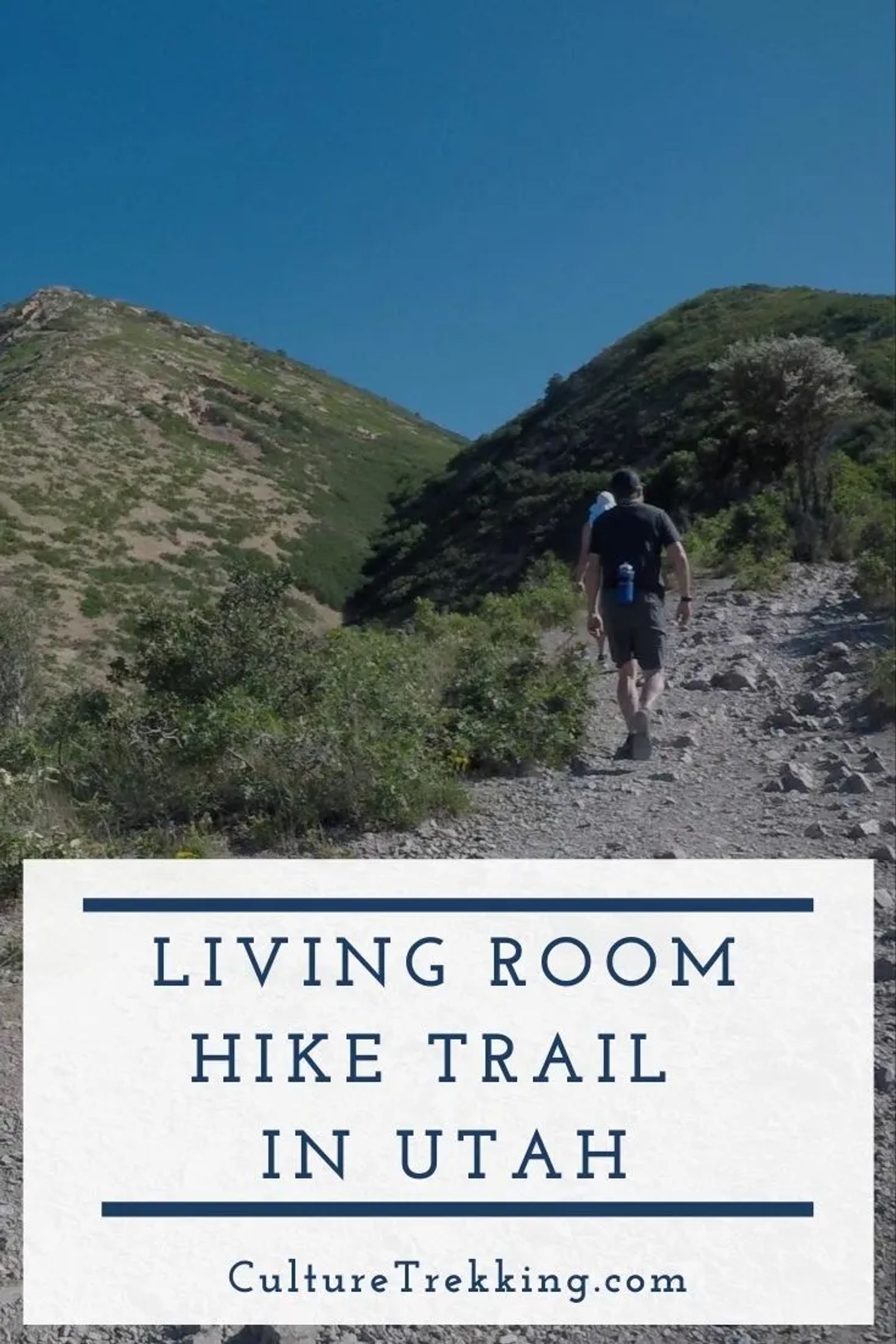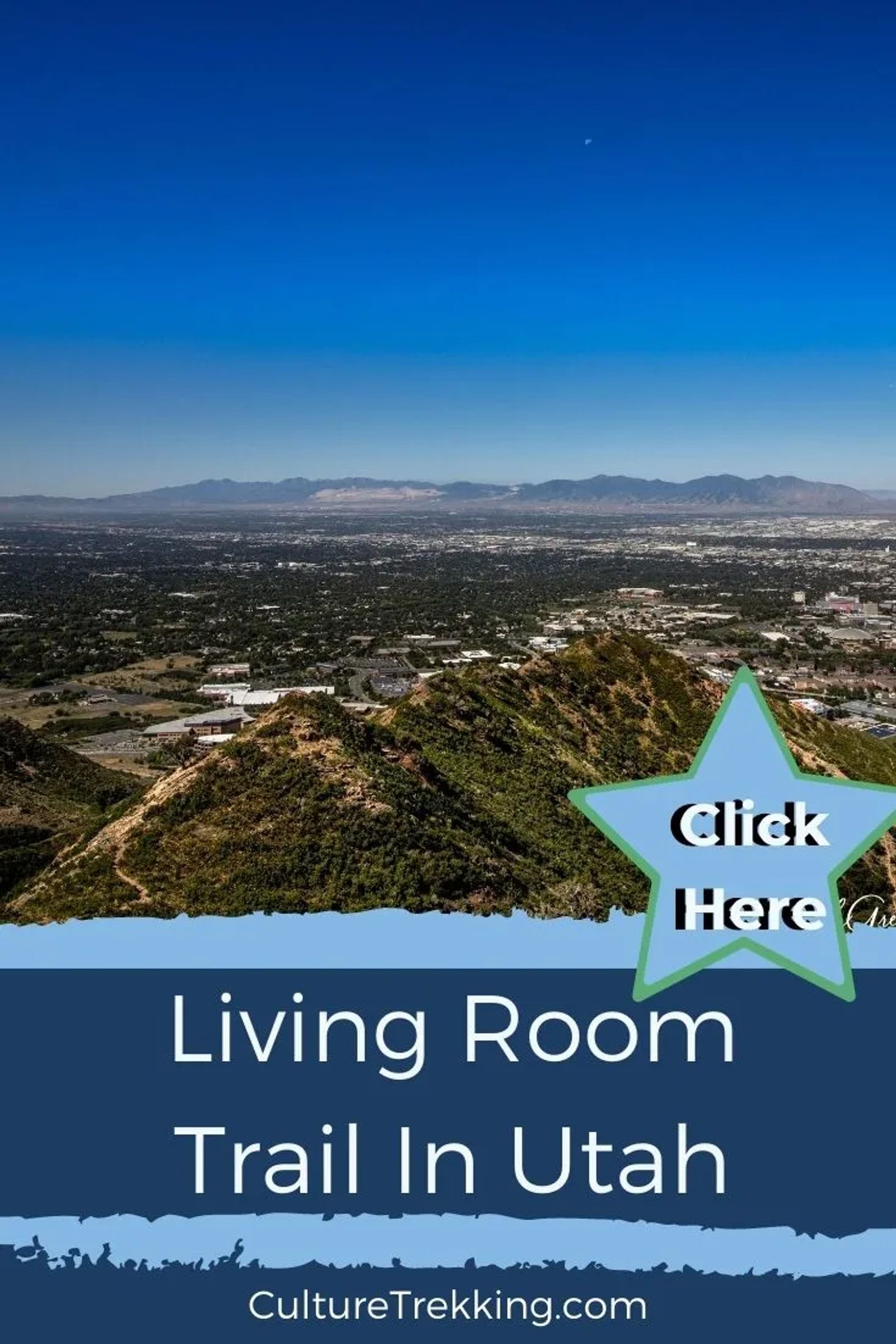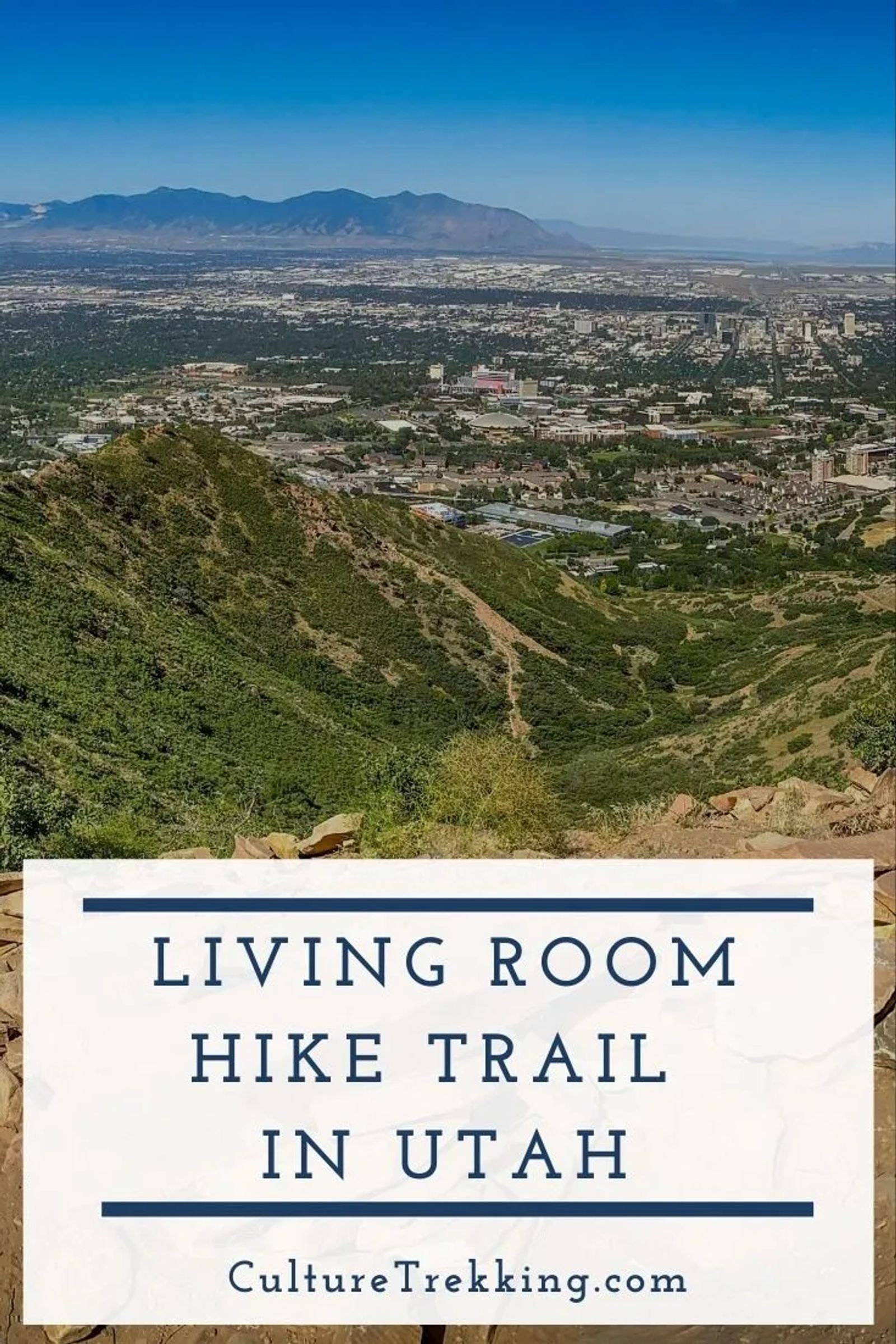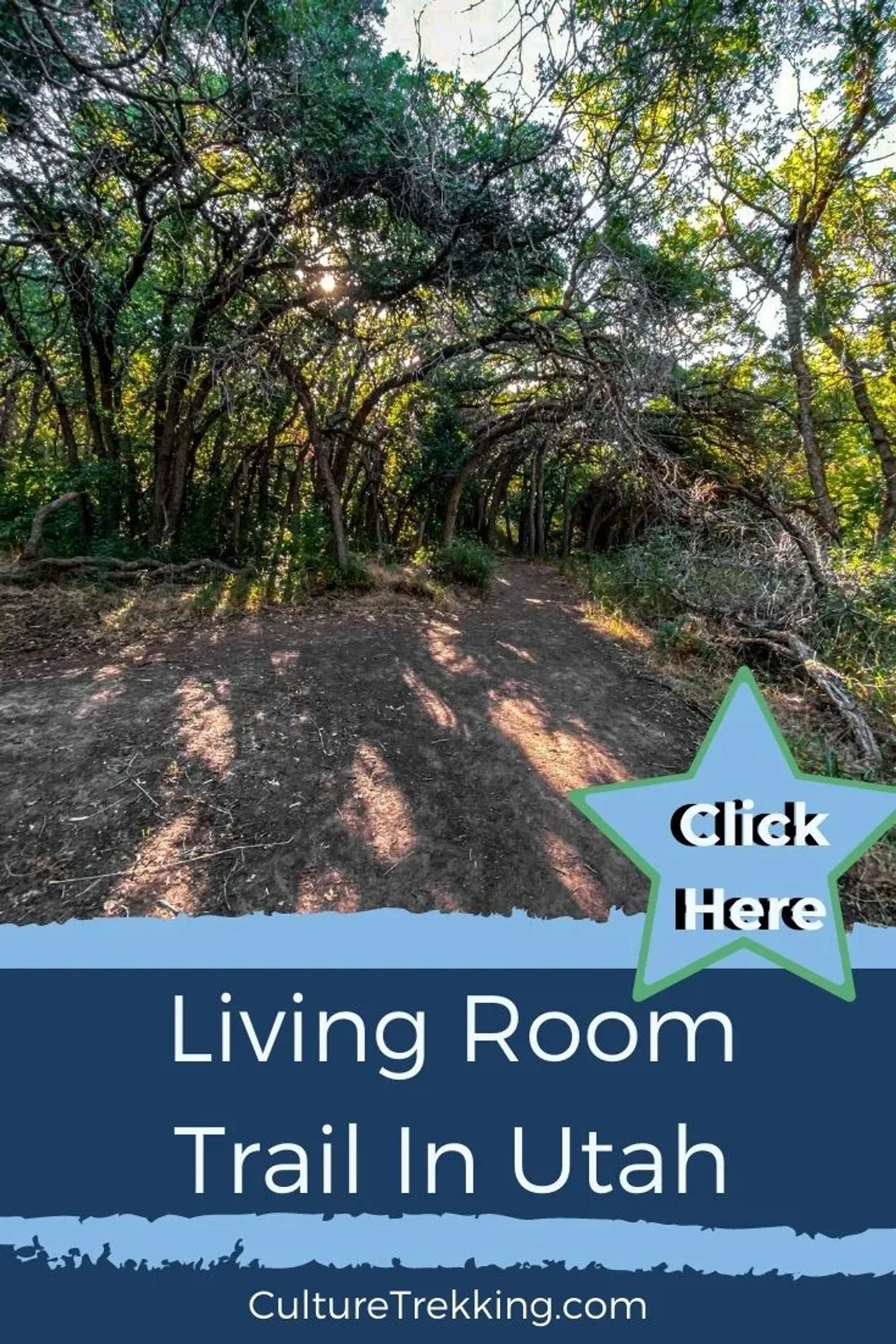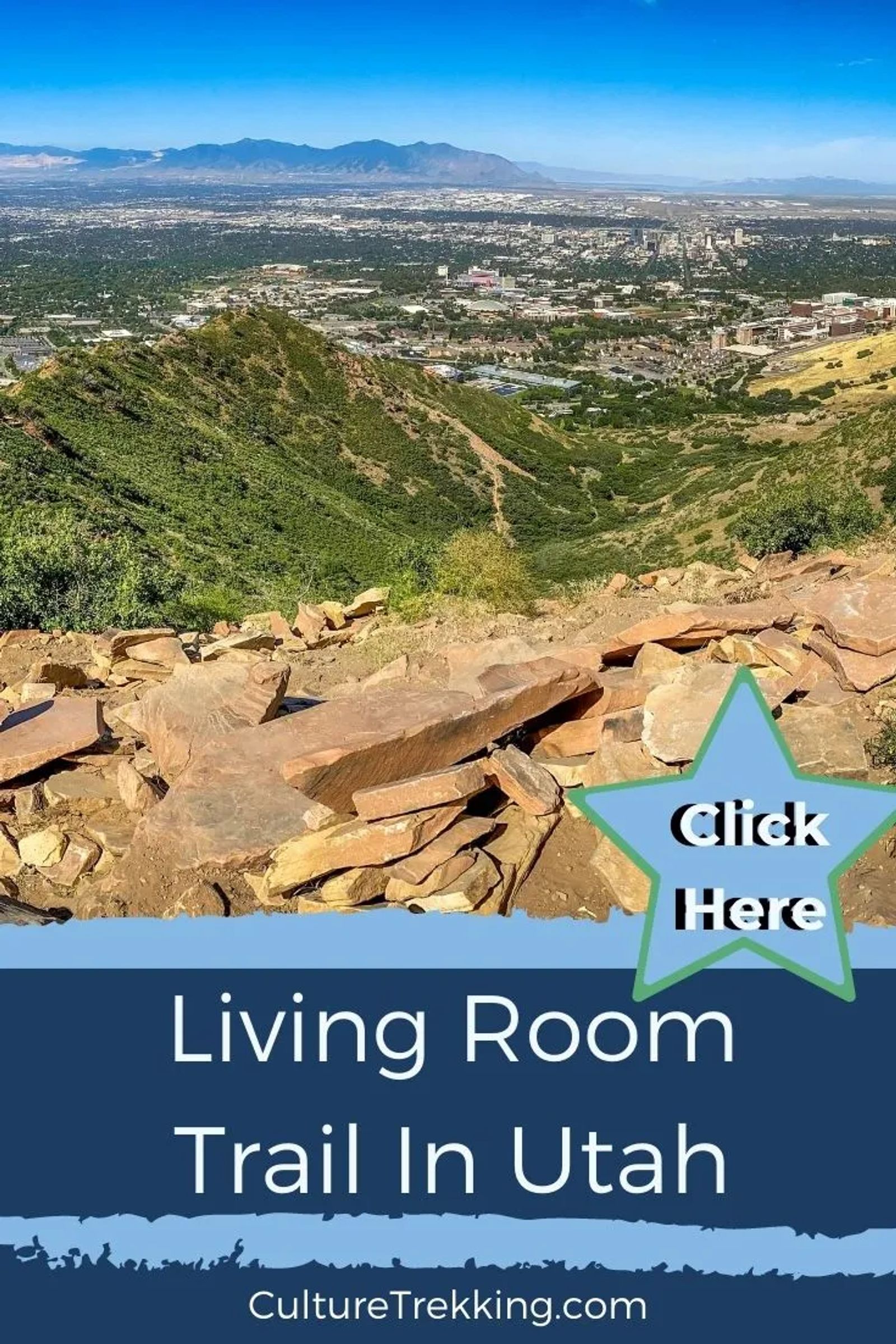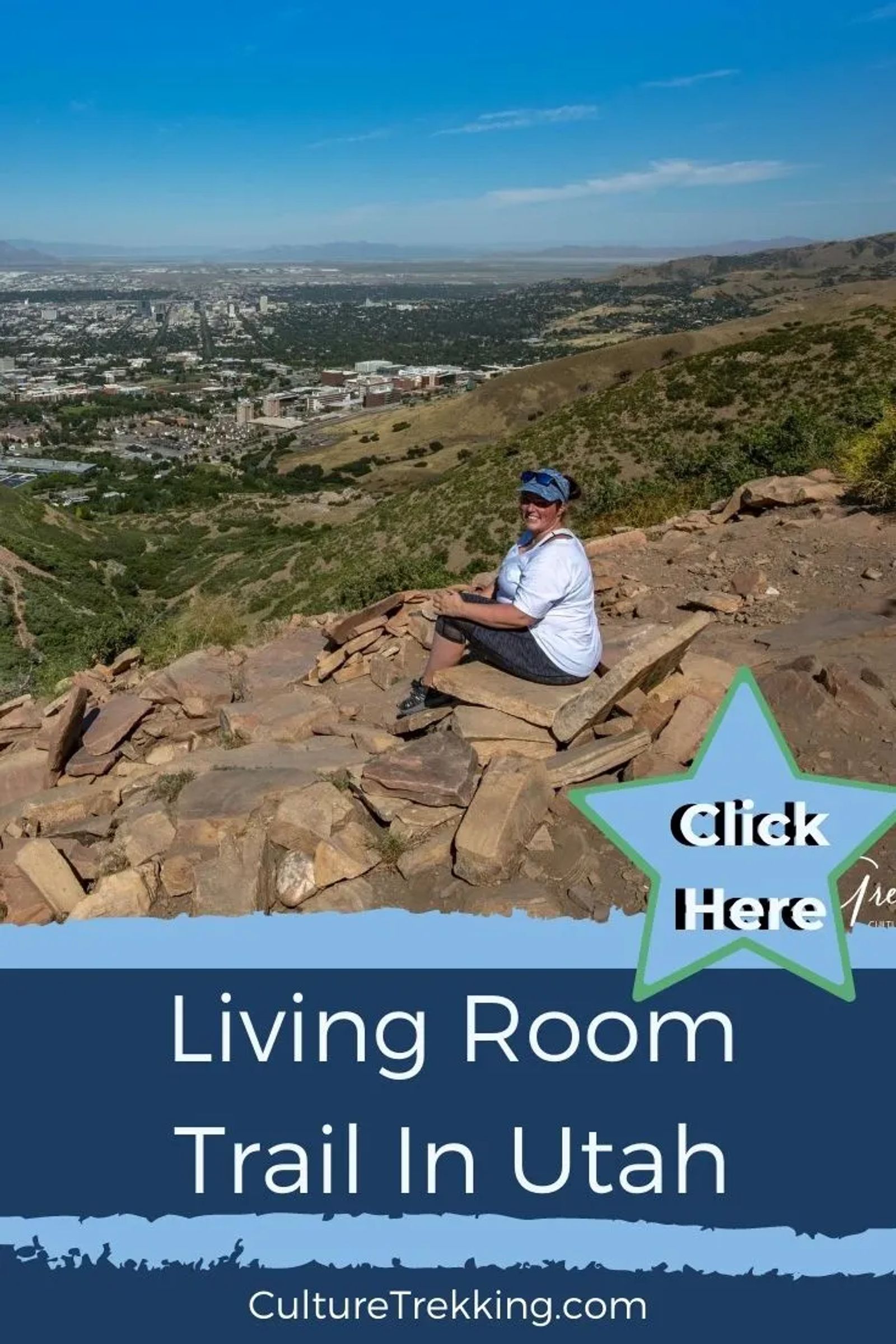 Latest Articles On Culture Trekking