The BEST Places To Eat In Bear Lake Utah | From A Local
Contrary to popular belief, there are some incredibly good place to eat in Bear Lake Utah. The foodie scene here is slowly starting to take a turn to something more like what you see in Park City Utah. So I'm going to take you on a journey of where to get the best raspberry shake in Bear Lake, where to get the best pizza, where is the most unique place to eat, and how to get stellar coffe and breakfast at a cheap price in Utah.
Just click on the table of contents to skip to your favorite meal :) Be sure to pin this post and/or share it with your friends - the more the merrier ;)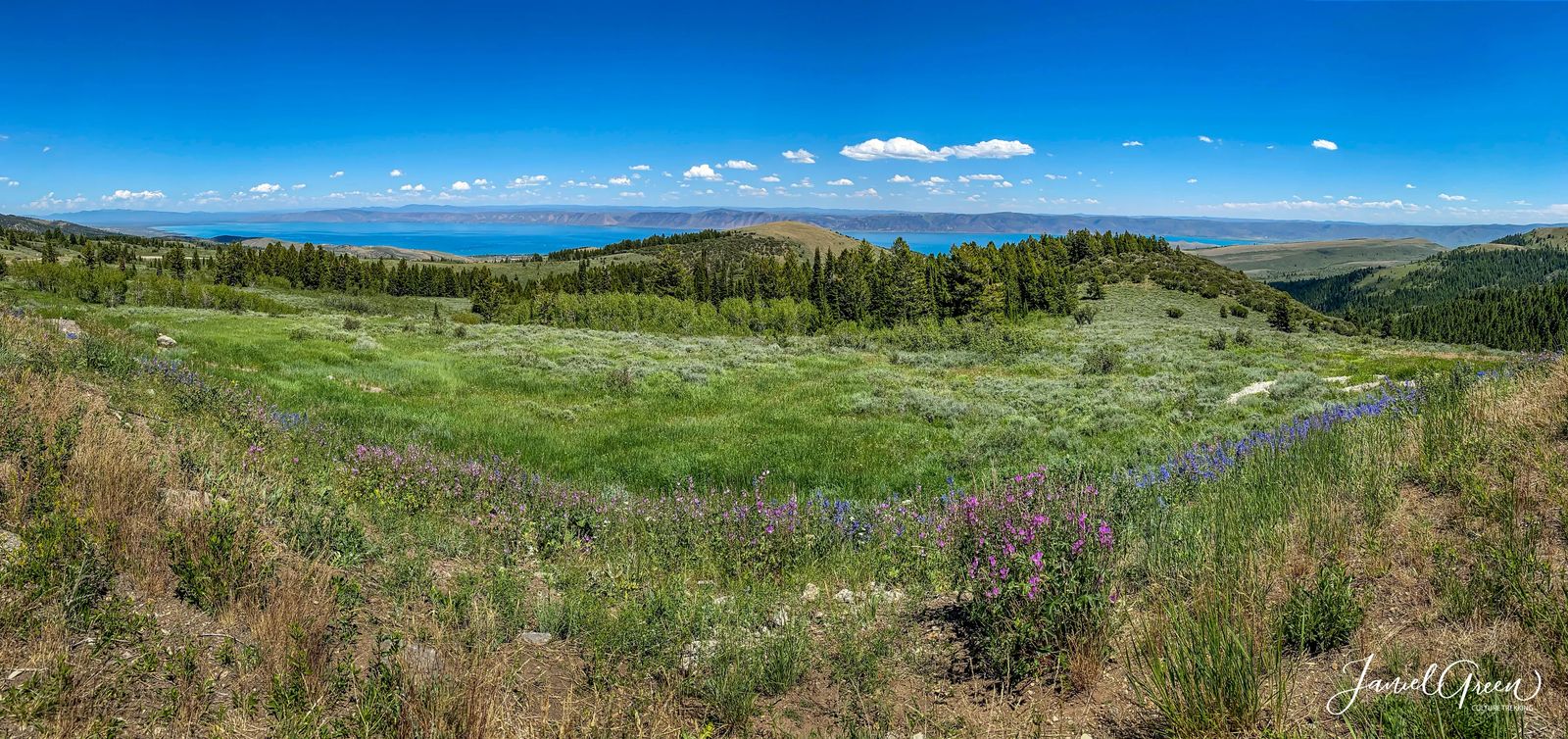 Quick Facts About Bear lake Utah
Location: Northern Utah near Garden City, about a 2.5 hour drive from Salt Lake City
Transportation: I would recommend getting a 4WD vehicle, and renting a boat here to truly be able to see and visit all the wonderful things here.
When To Visit: The best time to visit all year round! They have ice fishing in the winter that brings people here from around the world. Bear Lake also is known locally for its Rasberry Festival held in August along with a pretty stellar Farmers Market.
Best Things To Do In Bear Lake: Boating, Jet Skiing, Kayaking, SUP, hiking, fishing, caving, ATVs, ice fishing, snowmobiling, snow shoeing, and of course eating ;)
Tipping: A tip at a restaurant is typically 15% . Bring your own liquor peeps, your entering Utah liquor laws and make sure to drive both your car, boat, ATV, and anything else motorized responsibly. They are cracking down on blood alcohol levels, where even one drink can really get you skinned alive by the courts.
Staying Healthy: Tap water is safe to drink. Please use appropriate restrooms and/or dispose of your human waste, trash etc... responsibly. This lake has very clear water, so let's be responsible tourists and try to keep it that way.
Money Recommendations: Plan on Park City type costs, Bear Lake is very much turning into the Summer version of Park City and is quickly developing into a resort town.
Scams To Avoid: Overcharging for campsites and/or boating and jetski rentals. Do not rent boating or Jet Ski equipment from those on Facebook - multiple reports of people not getting their $700 deposit back for minimal "scratches".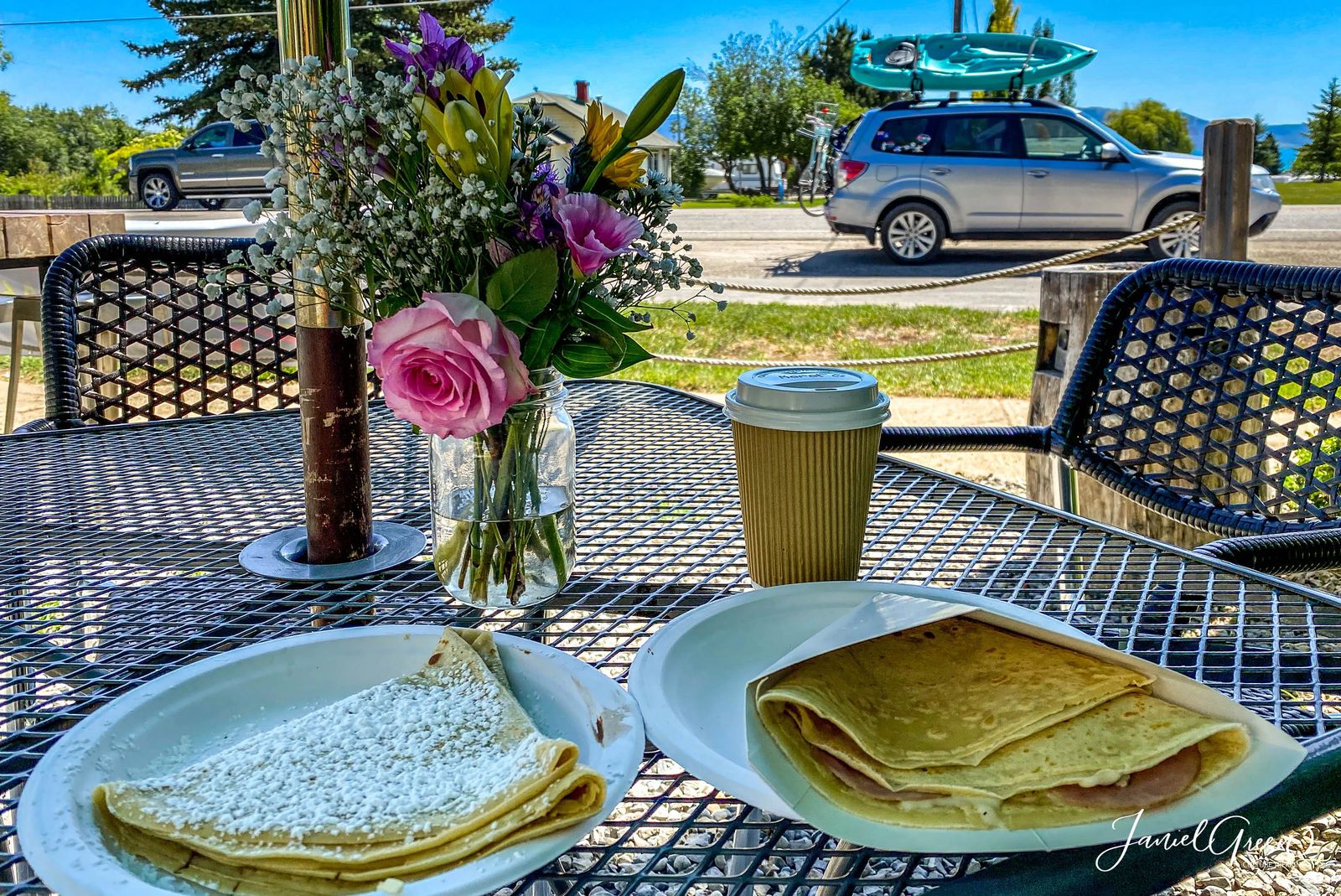 Breakfast Food: Crepes & Coffee
Address: 235 N Bear Lake Blvd, Garden City, UT 84028
If you aren't cooking on your campfire in the heat of the summer, or just don't want to do one more dish - then I recommend going to Crepes and Coffee. It is a little shop right by Fay's RV, that has some DELICIOUS food. If you love crepes, then your going to want to loosen that belt loop up a bit.
Crepes and Coffee are very popular, they open at 7am and I recommend getting there as soon as they open. Otherwise, just be ok waiting about 45 minutes for your food. If you are just going for drinks, then it only takes about 10-15 minutes and they do offer both iced and hot beverages.
They have a very earthy organic snarky vibe to it, which is just up my alley. The customer service could be a little better. While I was sitting there waiting for my food, I heard them come over the speaker with "Jane and John, can you pleeeease come grab your food, it is taking up the whole window" - click. It was only the second call, and wasn't the only poor customer service I noticed.
So with poor customer service, and a long wait time--- is the food actually worth it? I would say yes, if you have the time to wait. I had just finished an early morning exploration of Minnetonka cave, and done two hikes. It was 11am and I was about to head out of town. So sitting there watching the blue water, listening to the emo music they have playing was actually enjoyable.
I was quite hungry but when I got the savory egg, provolone, and smoked ham crepe and bit into it. It was delicious! I actually pushed my sweet Nutella crepe aside and finished my savory one right up!
For drinks, they have California worthy coffee selection, as well as plenty of tea and smoothies. I heard over and over that the dirty Chai Latte was the way to go. It did not disappoint.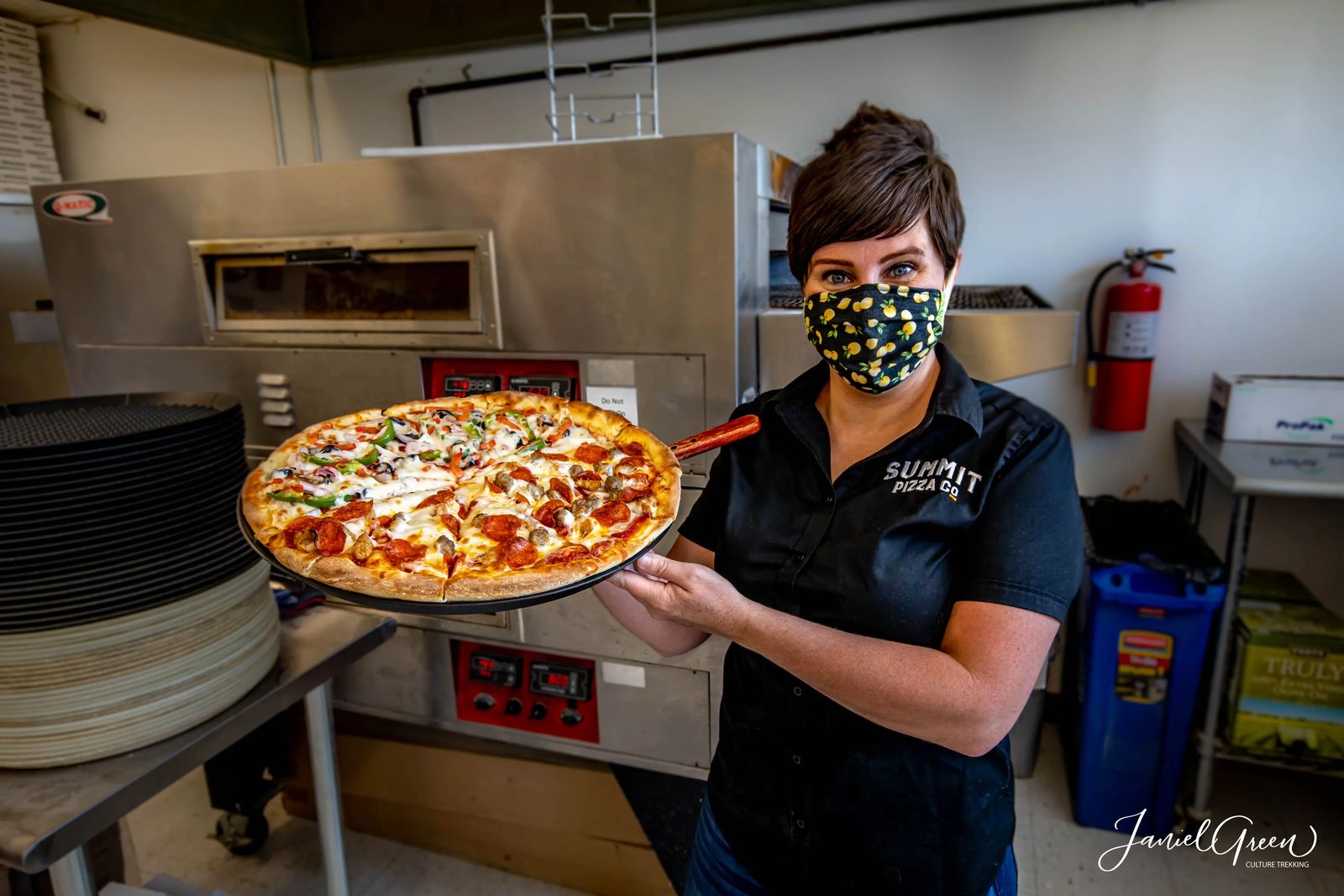 Best Pizza In Town: Summit Pizza
Address: 1873 W Traverse Pkwy f, Lehi, UT 84043
There are loads of places to get hamburgers and the comfort foods we all tend to gravitate towards on vacation. We all know that when we are on vacation the food is low calorie, full of fiber, and is very healthy and doesn't count towards your diet ;)
I cannot recommend Summit Pizza enough! The owners, Laura and Matt Cluff, are locals, they are there nearly every day that the store is open ensuring each customer leaves satisfied and happy. When I was talking to Laura, she had such passion when talking about her shop. Her motto is, "Don't make bad food a tradition!" -- I couldn't agree with you more Laura. Utah families tend to go for tradition rather than quality, and I would like to venture to say I agree with Laura's sentiment.
This is a pizza you can eat a personal sized, and it will fill you up just enough to squeeze in a delicious raspberry shake.
Their ingredients are fresh, and locally sourced as much as possible. The only canned ingredients they use are olives and pineapples. Summit Pizza does have gluten free, and vegetarian options. They make all their dough from scratch, and have a team in the back who handpresses, shapes, spins, and decorates each pizza. They top their pizza with delicious man sized chunks of toppings that feels like you get two meals in one.
Now I consider myself a bread and crust connoisseur, and I'm telling you, they must put some kind of magic in that thick crust because I could have eaten a large sized portion of just the crust with a little butter on it. You can tell they use real yeast in it, and my mouth is watering even just writing about it.
If I haven't convinced you yet, then the cheese will. The cheese they use is thick, and stringy, and perfectly compliments any topping you choose. They use Cheese Grande folks....yup, you heard it right.... It is no wonder that they are nightly bombarded by locals to grab one of their pizzas.
While I did receive a complimentary pizza from them on a lazy Friday afternoon, I went back as a paying customer on a Saturday evening. They were slammed, but were running about like the road runner with smiles, and every last detail still being met. They were realistic and accurate in their wait times (15-20min) for an individual pizza, and I saw about 5 people walk out with 8+ pizzas while I was there.
If you have a large family, make sure to call ahead and order. Get the thick crust pizza, because it will fill up the family much quicker - but they also have thin crust available as well.
They have instagram worthy outdoor seating, and the entire place is spotlessly clean - including their kitchen which Laura was kind enough to give me a tour of.
Support the local small business and go get yourself some of this delicious pizza!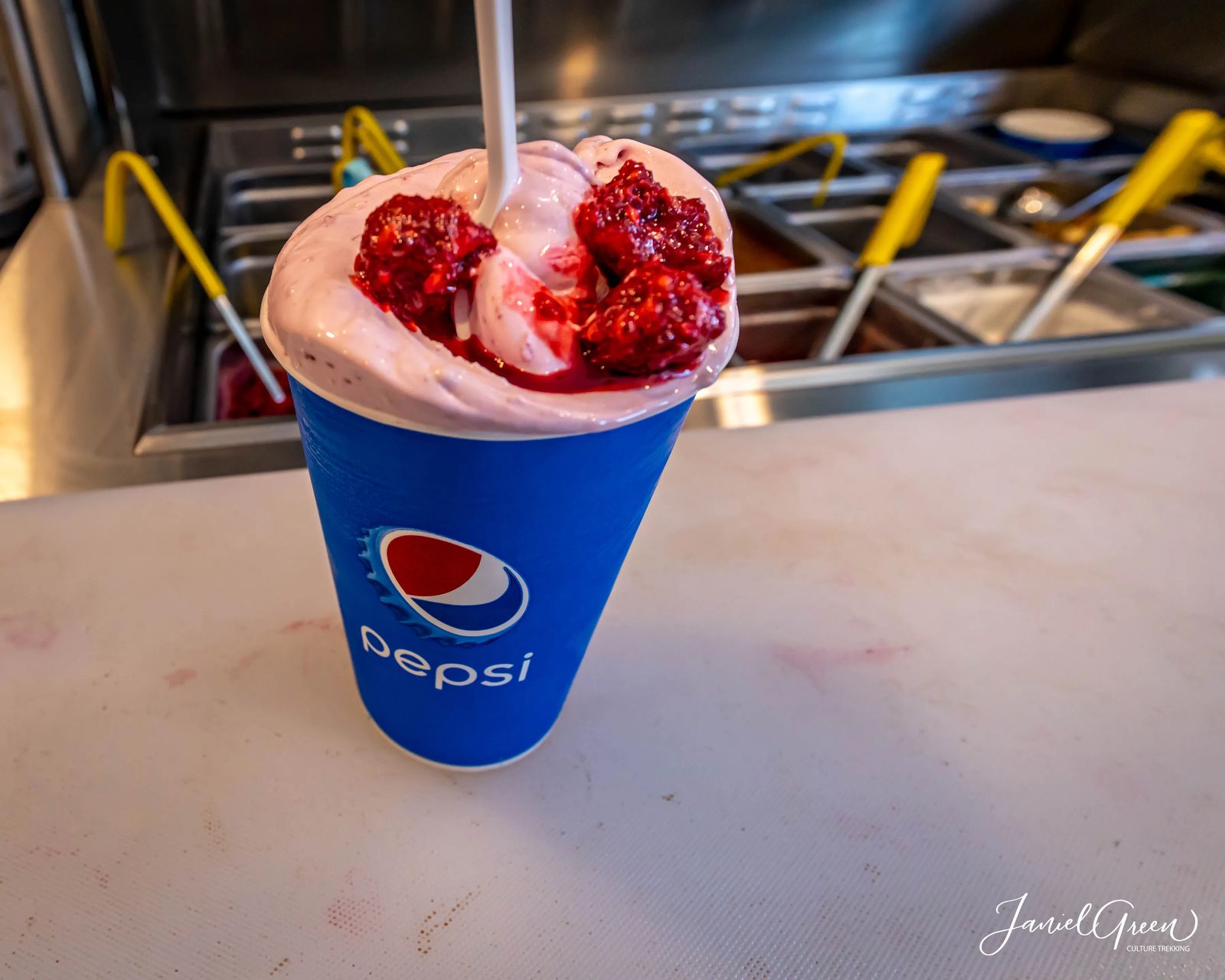 Where To Get A raspberry Shake - From Ber's (Not Le Beau's)
Address: 70 W Logan Rd suite a, Garden City, UT 84028
While there are PLENTY of local Raspberry shake shops in Bear Lake trying to make a quick buck, I want to offer my opinion on the matter. I have gone to the Bear Lake Raspberry Days several times now. I have tried the 'quick and easy' shacks from the wood hut on Logan rd, I waited in line at Le Beau's and was disappointed by my melting shake that didn't have raspberries at the bottom.
This year, I went when it wasn't the Raspberry Days Festival, did my research, found a local who puts love into each shake she (or her staff creates). I have now found my go to spot for every year that I head up to Bear Lake. I didn't realize it at the time, but Ber's Shakes are conveniently located right next to Summit Pizza.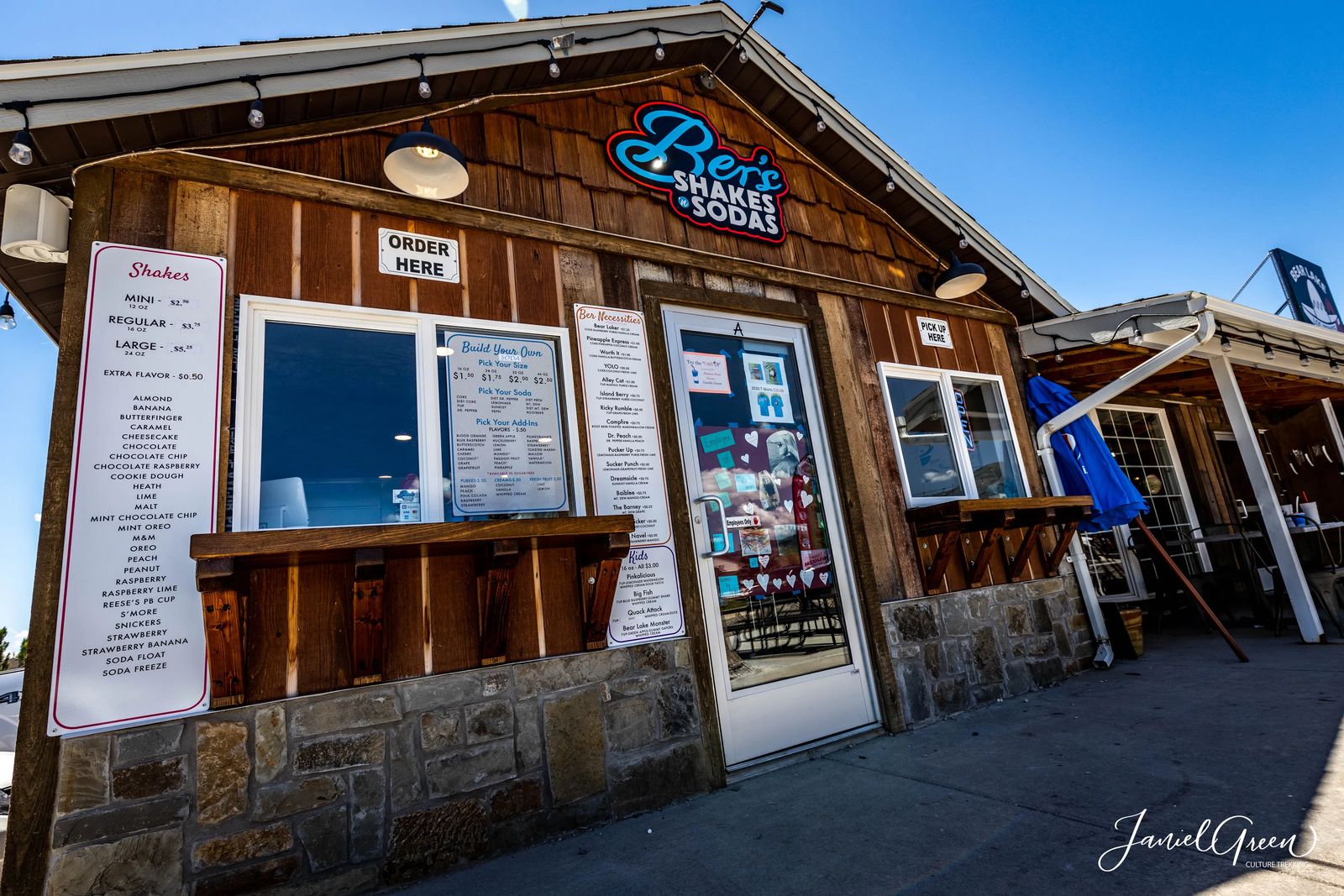 Ber's uses Glen view ice cream for all their shakes. Yes it is a soft serve, but hear me out. It has a higher buttercream content in it which means it doesn't melt as fast or easily. If you have kids, you know what a mess and how many stains melting raspberry ice cream can make in your car. She is the only ice cream shop in the area to use this type of ice cream.
Ber's also doesn't leave a massive hole in the middle of their raspberry shakes, they take the time to fill the, what I call, the mixing hole. So you truly get what you pay for, and then some.
They are the cheapest shakes in town at $2.50 for the mini size, and trust me when I tell you -- a mini is a PERFECT size after your pizza. I was so full after my pizza and shake I felt ill. I made the mistake of eating my medium shake before I ate my pizza, and they were both so delicious. I snarfed them both down before thinking or my stomach could process how much I was eating, lol.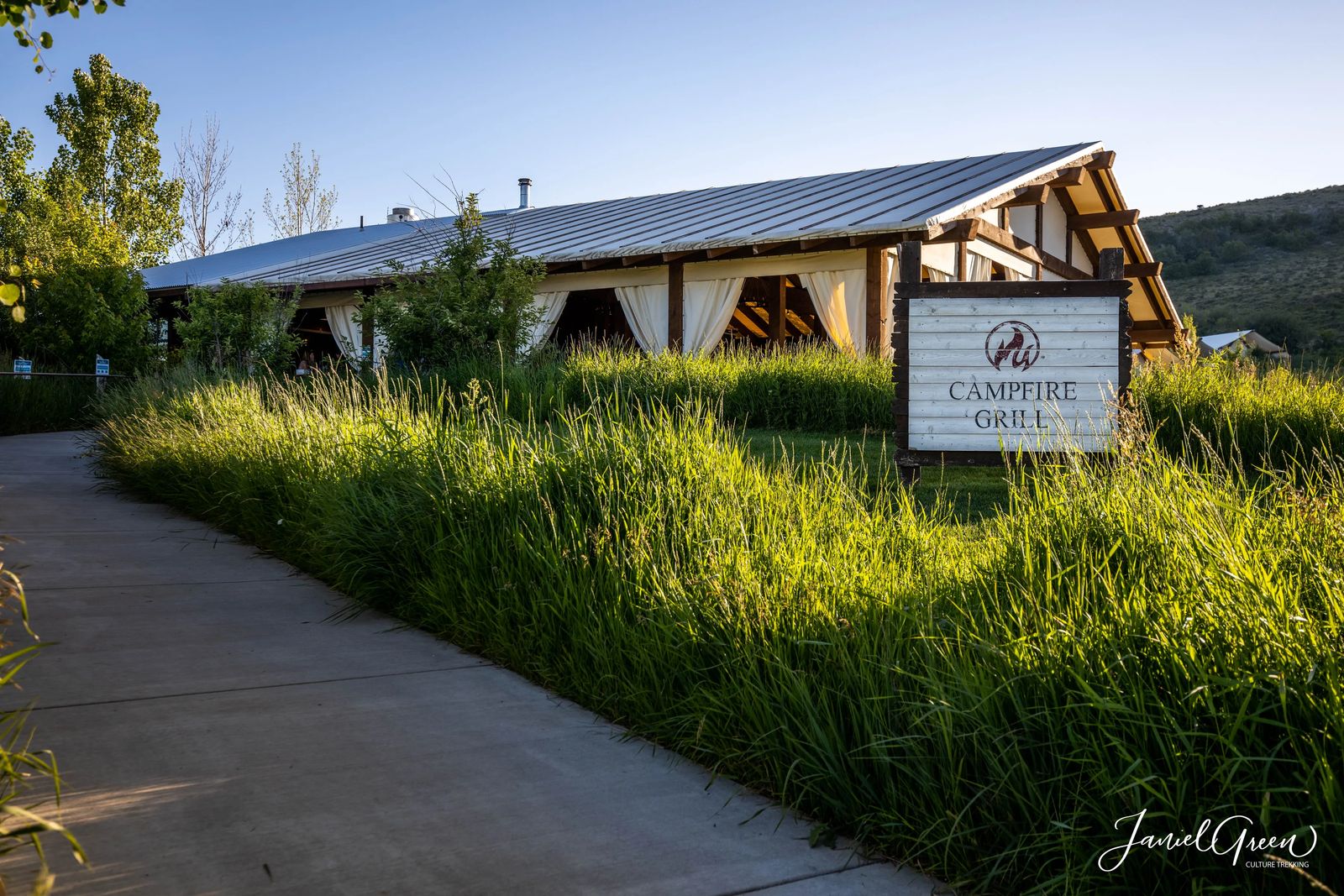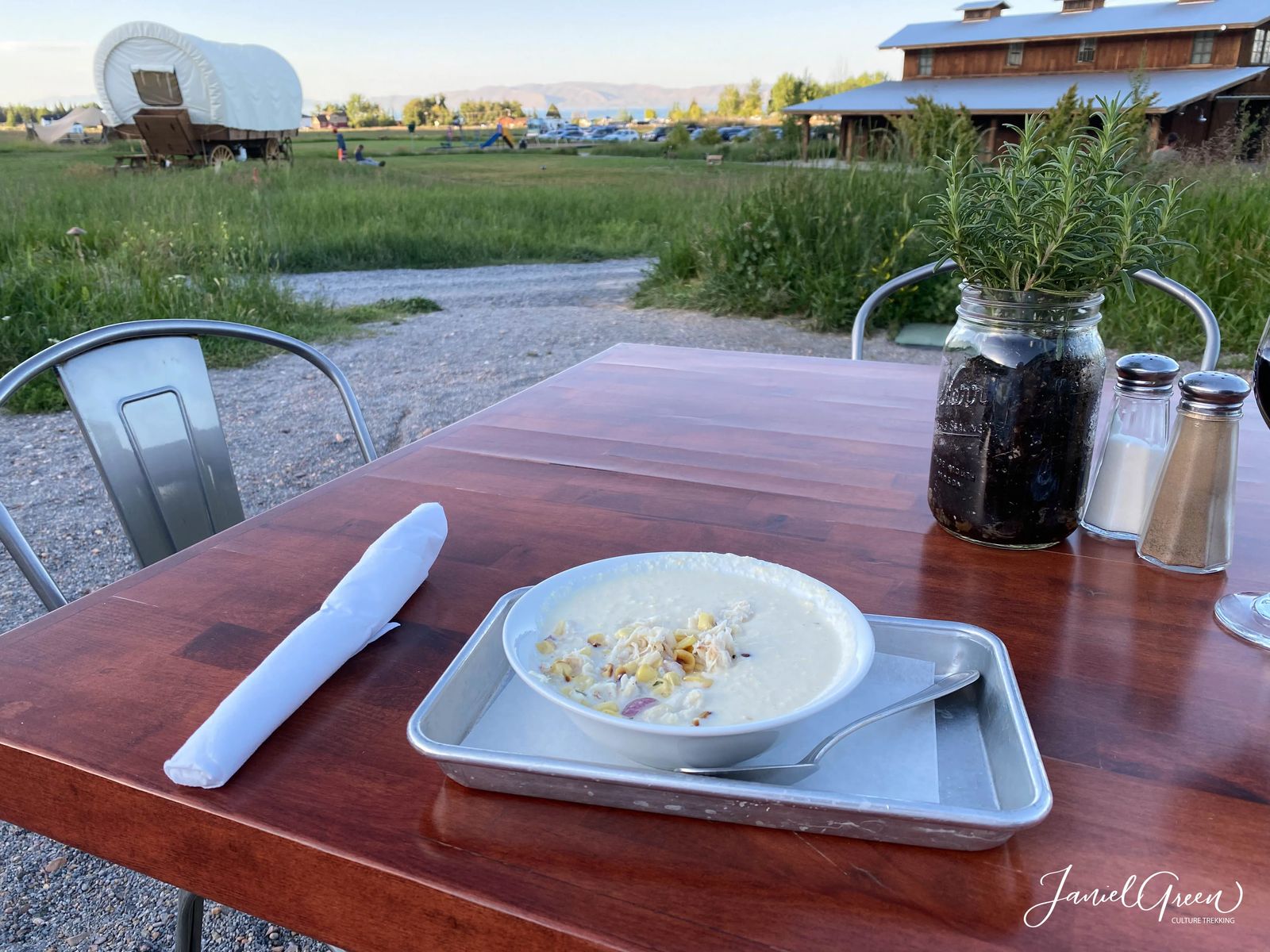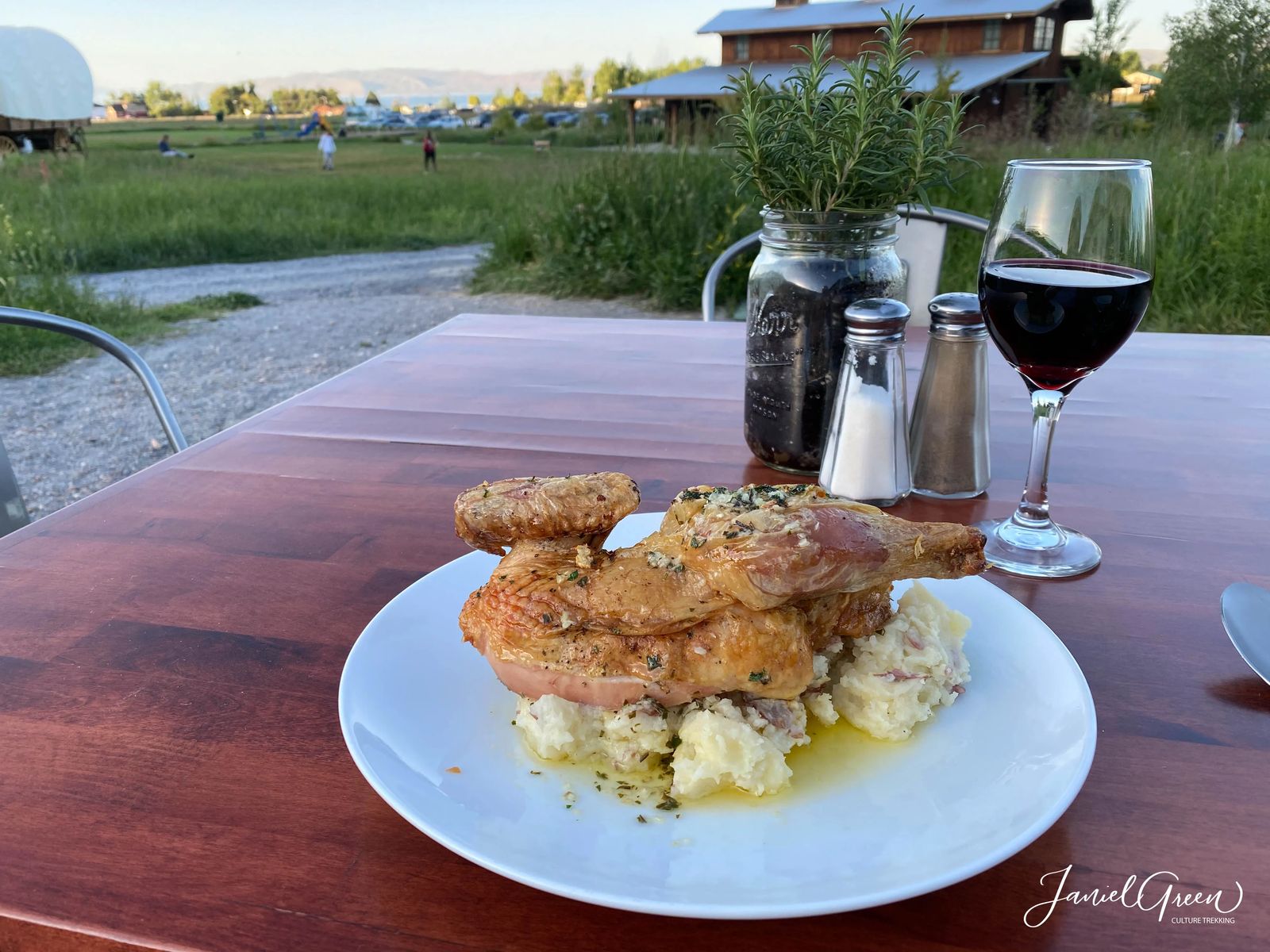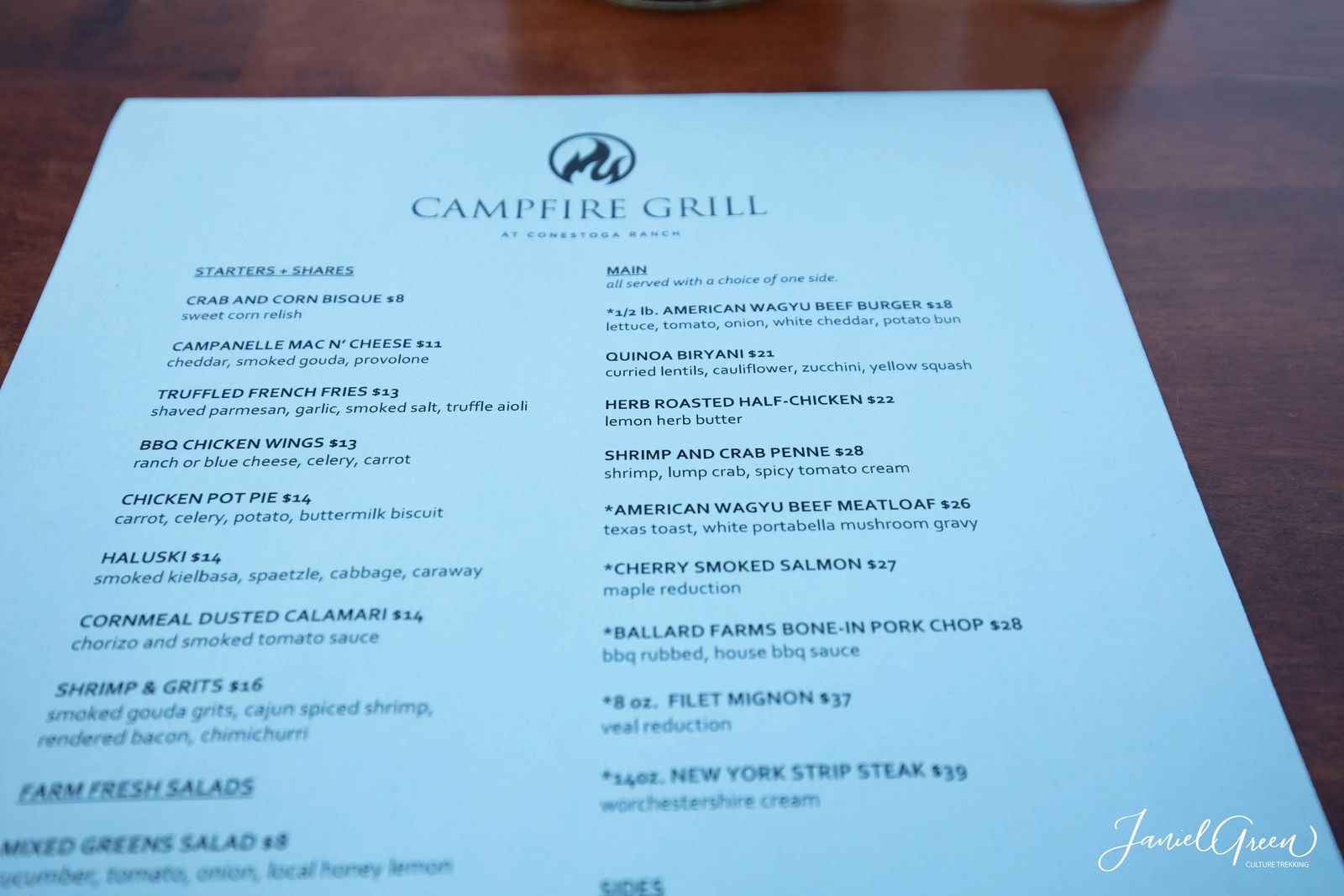 Campfire Grill
Address: 427 N Paradise Parkway, Garden City, UT 84028
Can you have fancy bougie food in Bear Lake? Why yes you can! You can even eat it next to your covered wagon/cabin/glamping tent! Campfire grill is one of those places that you want to take your significant other to for a Romantic weekend away.
It was suggested to me to make a reservation, but after calling 4 different times on 2 different days - it was hard to get a hold of someone to make a reservation. Maybe it is because of the current state of affairs with the virus, maybe just the relaxed bougie vibe of the camp. Either way, I would go to the Campfire Grill in person as soon as you arrive and make a reservation.
I would suggest dressing up smartly, with a casual business vibe. Also be prepared to spend some money here. They do have a good wine and beer selection. The seating is outdoor and open indoor with the indoor seating looking like you are inside of a massive tent/cabin.
The dining areas overlook the beautiful waters of Bear Lake and the area is tucked right up near the mountain so evenings are nice and cool and shaded.
When you arrive, parking can be hard to find if you are not a guest there. Holiday weekends sell out quickly so try to book at least 4-5 months in advance. I personally walked right up to the hostess, and let her know my difficulties in calling to submit for a reservation and she was able to get me seated right away and apologized for it as well. The walk-in guests wanting to eat are typically seated outside, otherwise you will have to wait awhile for someone to not show up. Make sure to bring some bug spray as Bear Lake is known for mosquitos.
Once seated, my drink order was quickly taken. I selected a dry easy drinking South African wine ($14) that paired nicely with my appetizer. It chose a Lobster Bisque to see if their seafood was chewy at all. The flavors were really good, the lobster texture was nice and flaky - but the temperature was luke warm. The cost was around $8 for the bowl of soup. Like I said, flavors were there, but presentation was lacking. It came out slightly slopped over the side, looking like oatmeal rather than a soup.
I chose an entree of a Lemon butter herb 1/2 chicken that ran about $23. For my side entree, I chose a garlic mashed potato. The temperature was really good, the flavors were excellent -- buuuuut again, the presentation of the food was really lacking. The chicken was golden, and herbs evenly distributed, but the chicken was splayed out like they had just killed it the day before. I'm not vegetarian, but seeing it presented like that kinda made me take a step back and have to disassociate I was eating an animal.
In total with a 15% tip included this bill was ~$58 for one person with an appetizer, beverage, and entree. Thisis waaaay more than what I would spend on a meal in Utah typically. Utah plates typically cost around $25-$35 for the highest end restaurants in Salt Lake City.
All in all, I think the setting is great, the food flavors are delicious - and it really is one of the only places in town you can have a bougie dinner with an adult beverage. So I still recommend trying this out for a romantic evening, as long as your expectations aren't too high and you aren't on a budget.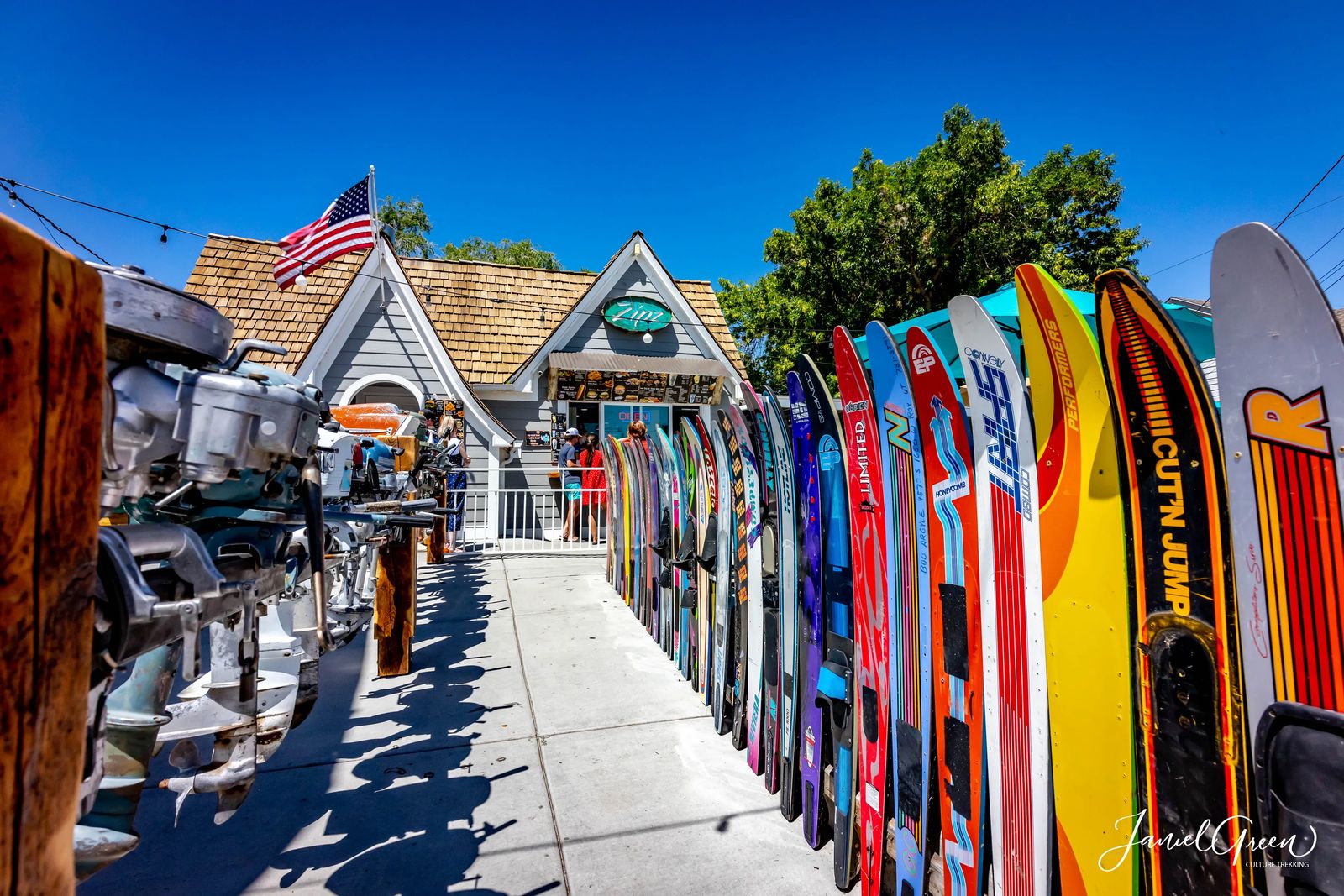 Non-Alcoholic Speciality Drinks in Bear Lake
Utah has a lot of Latter Day Saints (aka Mormons), who do not drink adult beverages often. So they have come up with a new culture of specialty drinks. This is where different flavors, add-ins and delicious tidbits are added to regular sodas to elevate the flavor and fun. If you drive anywhere in Utah you can see local chains like Zipz, Bahama Breeze, Sipz and so many others that offer these wizard like concoctions.
Bear Lake also offers specialty non-alcoholic specialty drinks, at non-other than Ber's! I am a obsessive Diet Dr Pepper fan, and loooooooooooooooooooved the Dirty Bear Laker. It is a combination of Diet Dr Pepper (or regular DDP) with raspberry puree, and vanilla cream. The raspberry puree is locally sourced, and the flavors are evenly distributed so that you don't finish the drink feeling ill.
There is perfect balance of flavor, carbonation, and add-ins to not make one flavor over-power the other. Cannot recommend this place enough.
Zipz is a Utah specialty drink chain that is in the area, with some cool old up-cycled boats and slalom skis that you can sit in. The lines are long, and it isn't as clean as something locally owned would be. So if you want to the Instagram pic with the old boats, then get your drink at Ber's and go over to Zipz just for the picture.
Like it? Pin it! Sharing is Caring ;)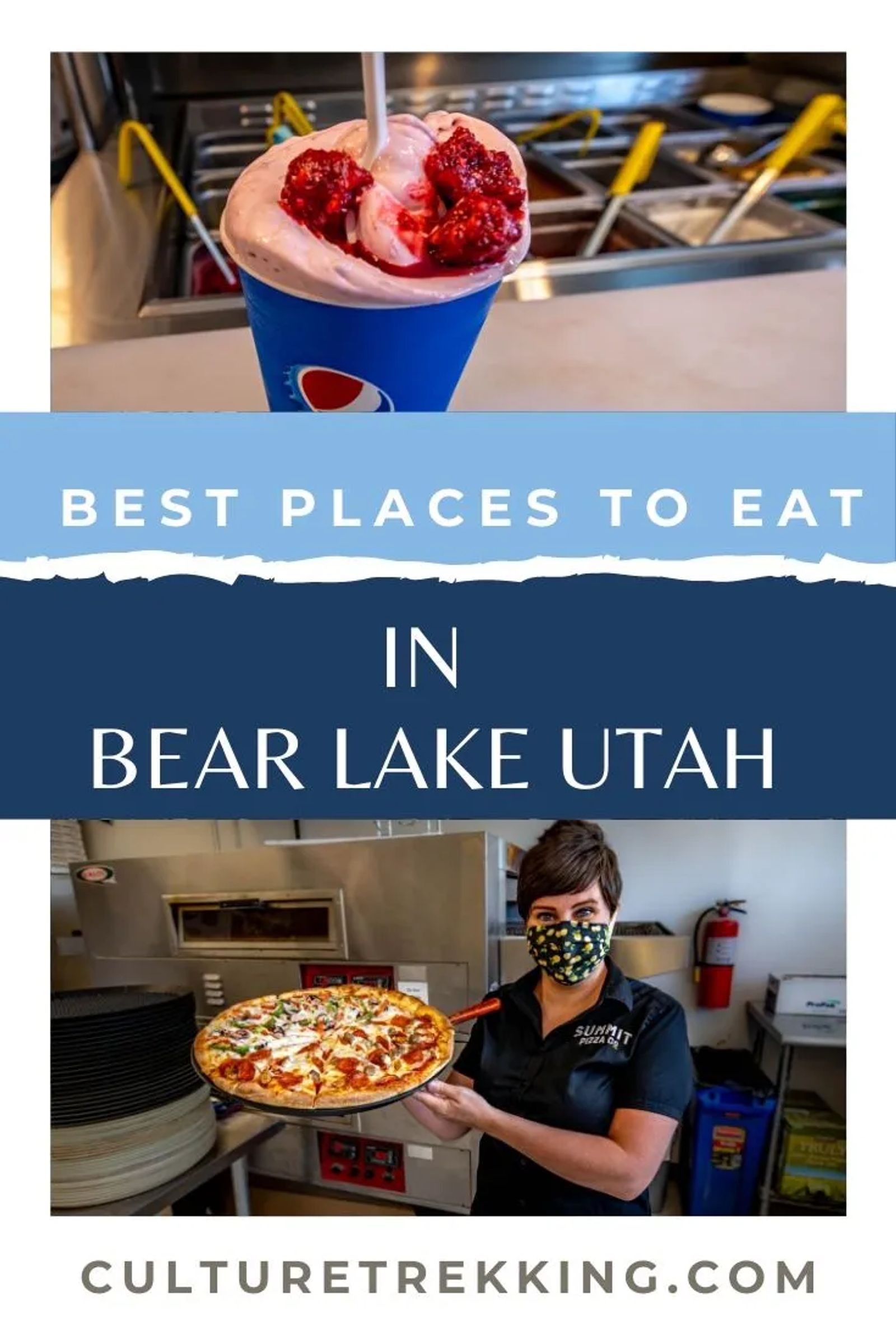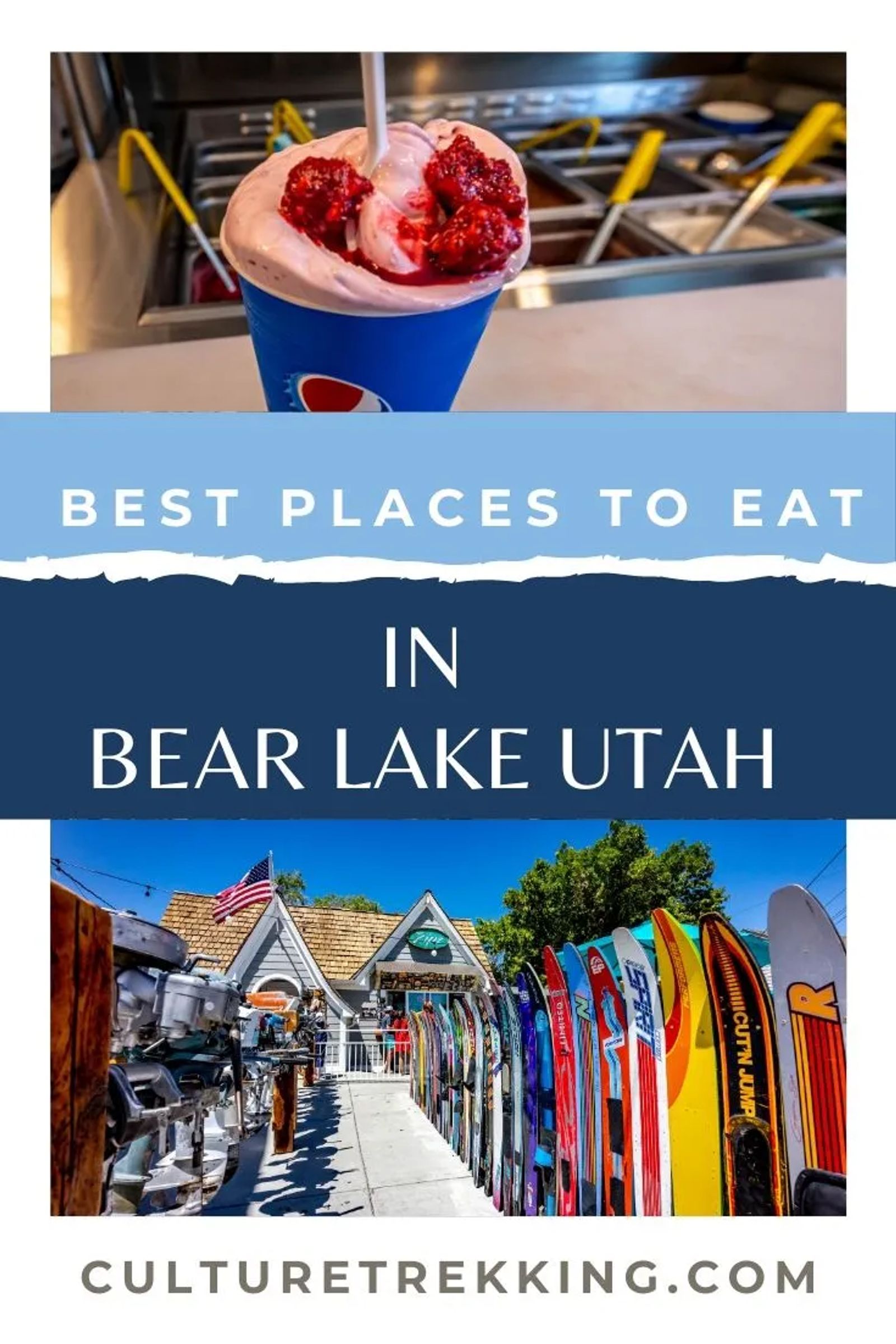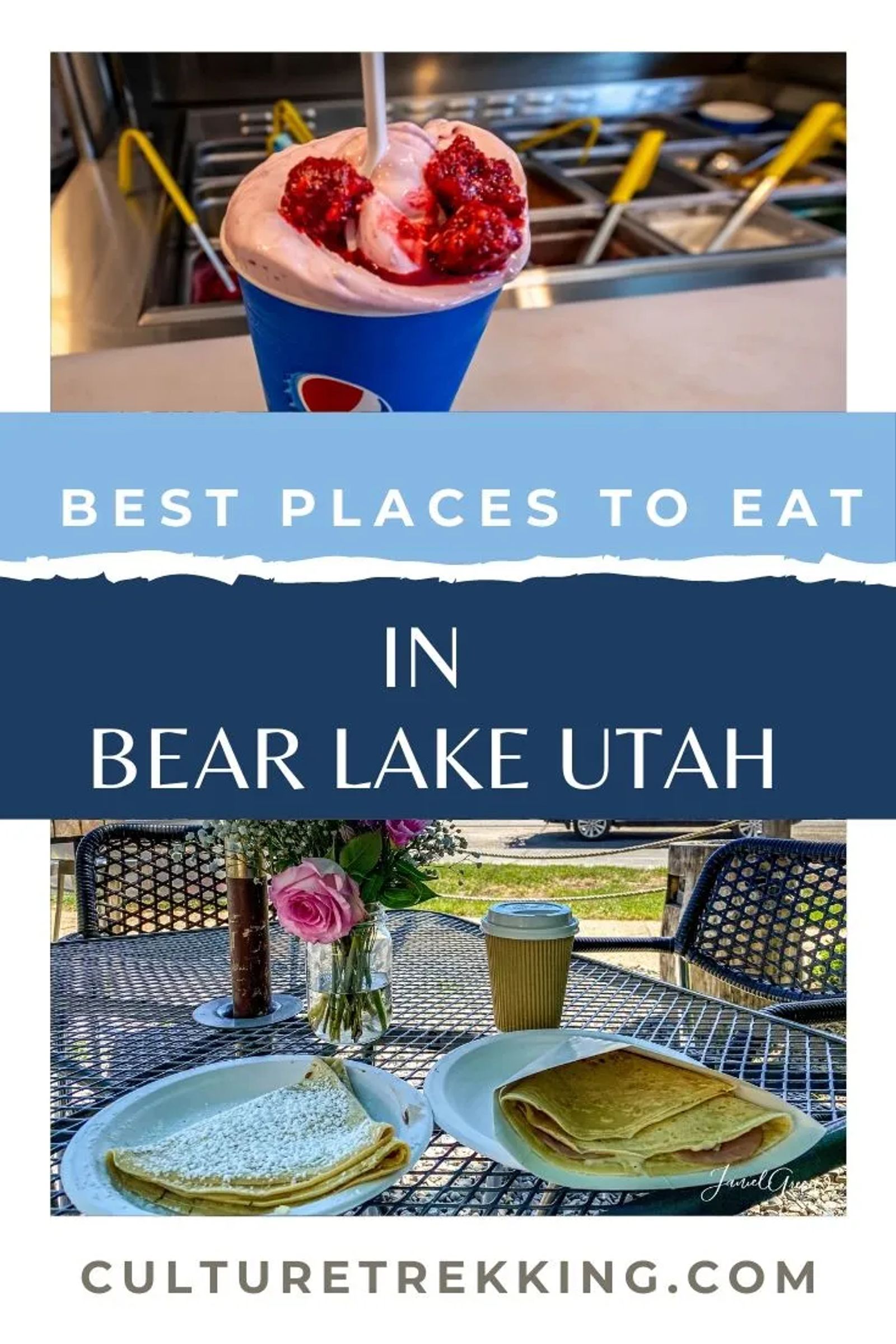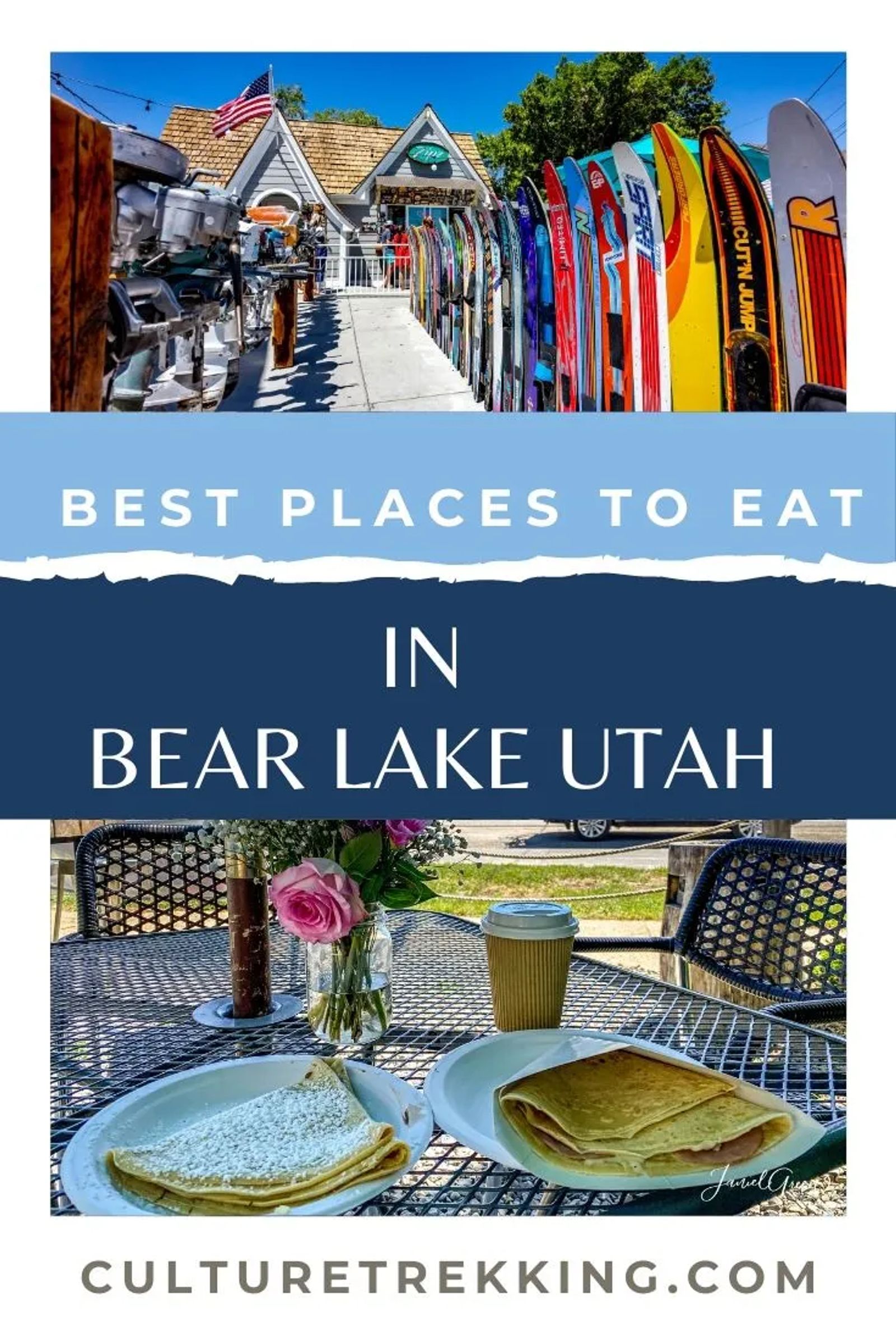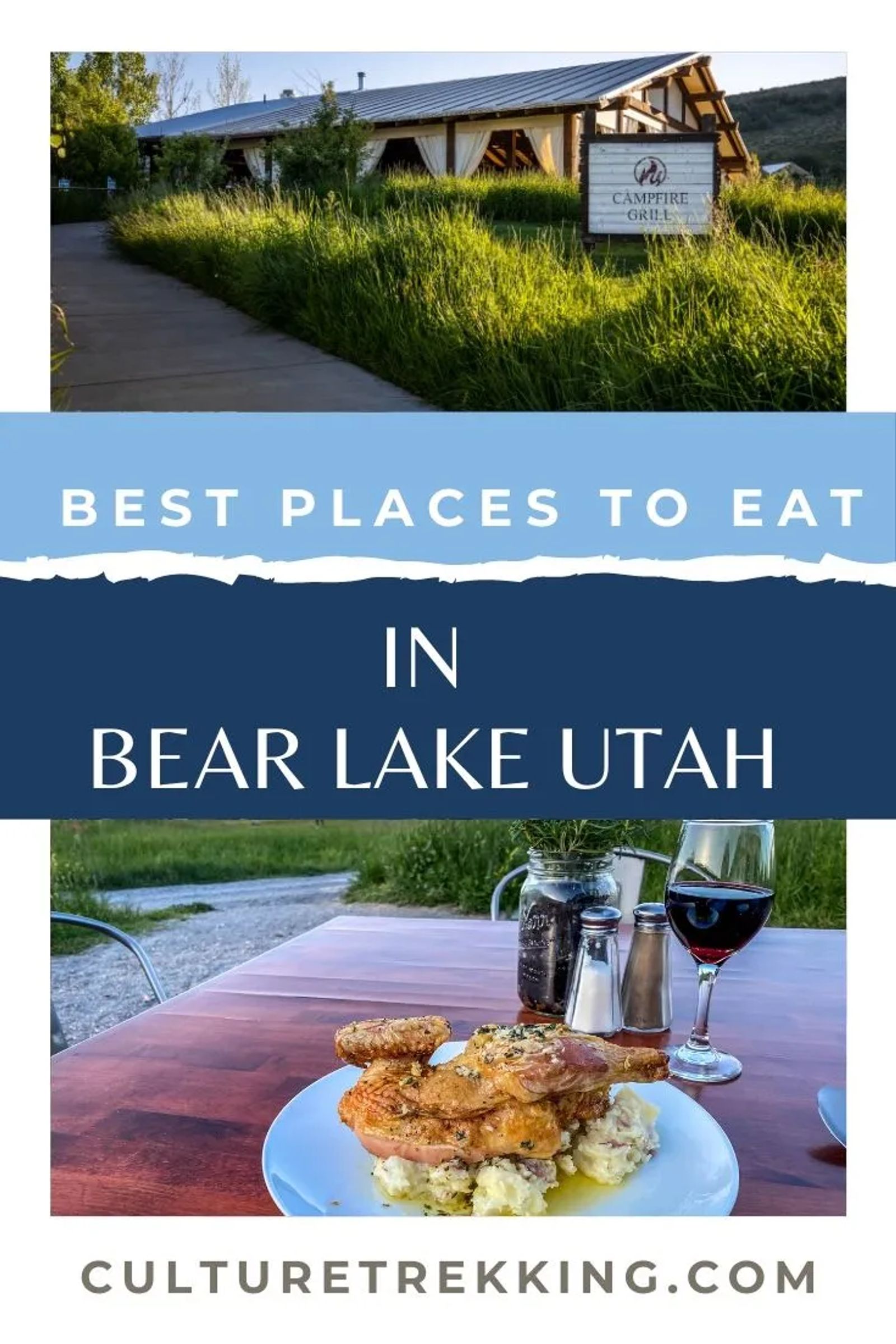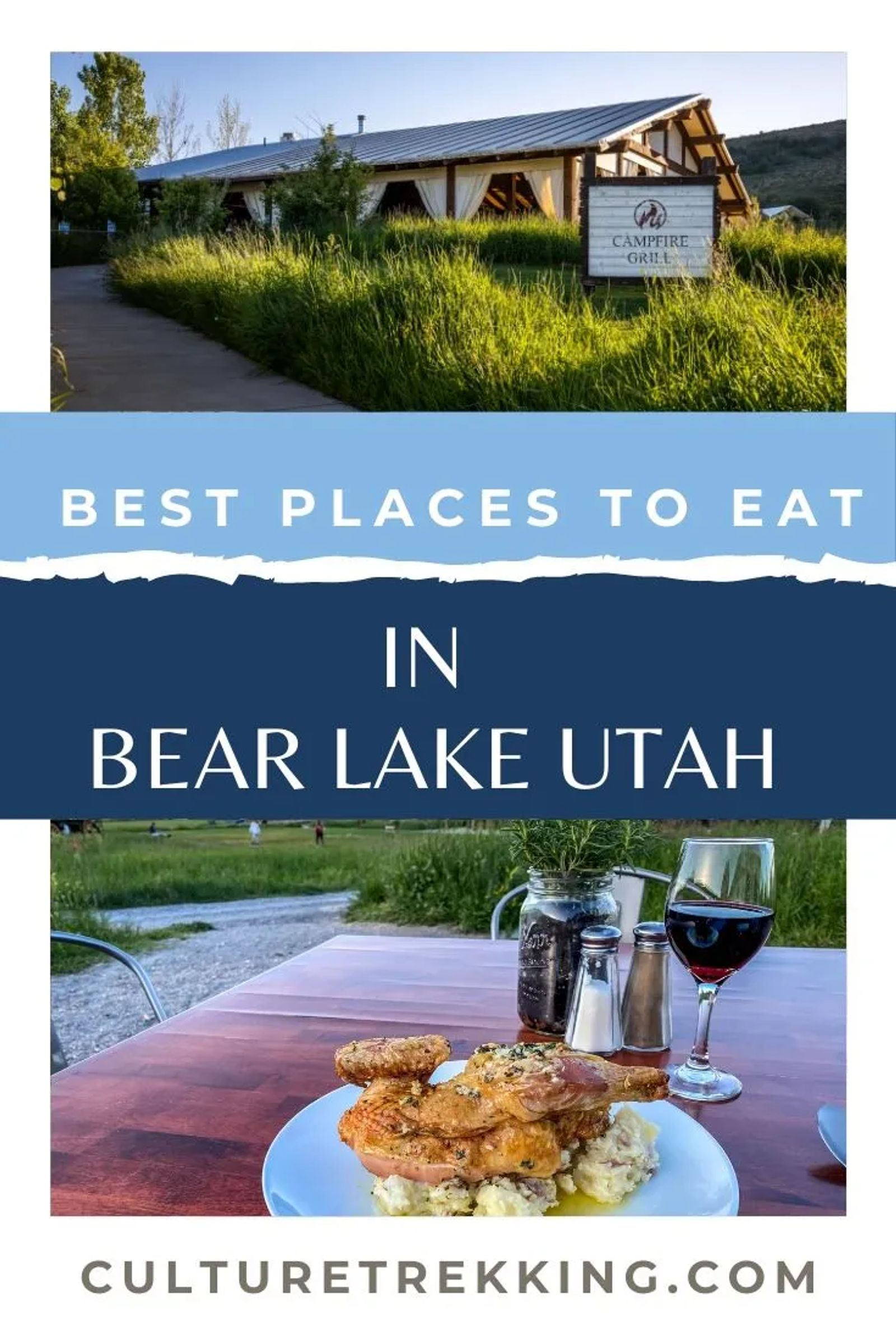 Latest Articles On Culture Trekking