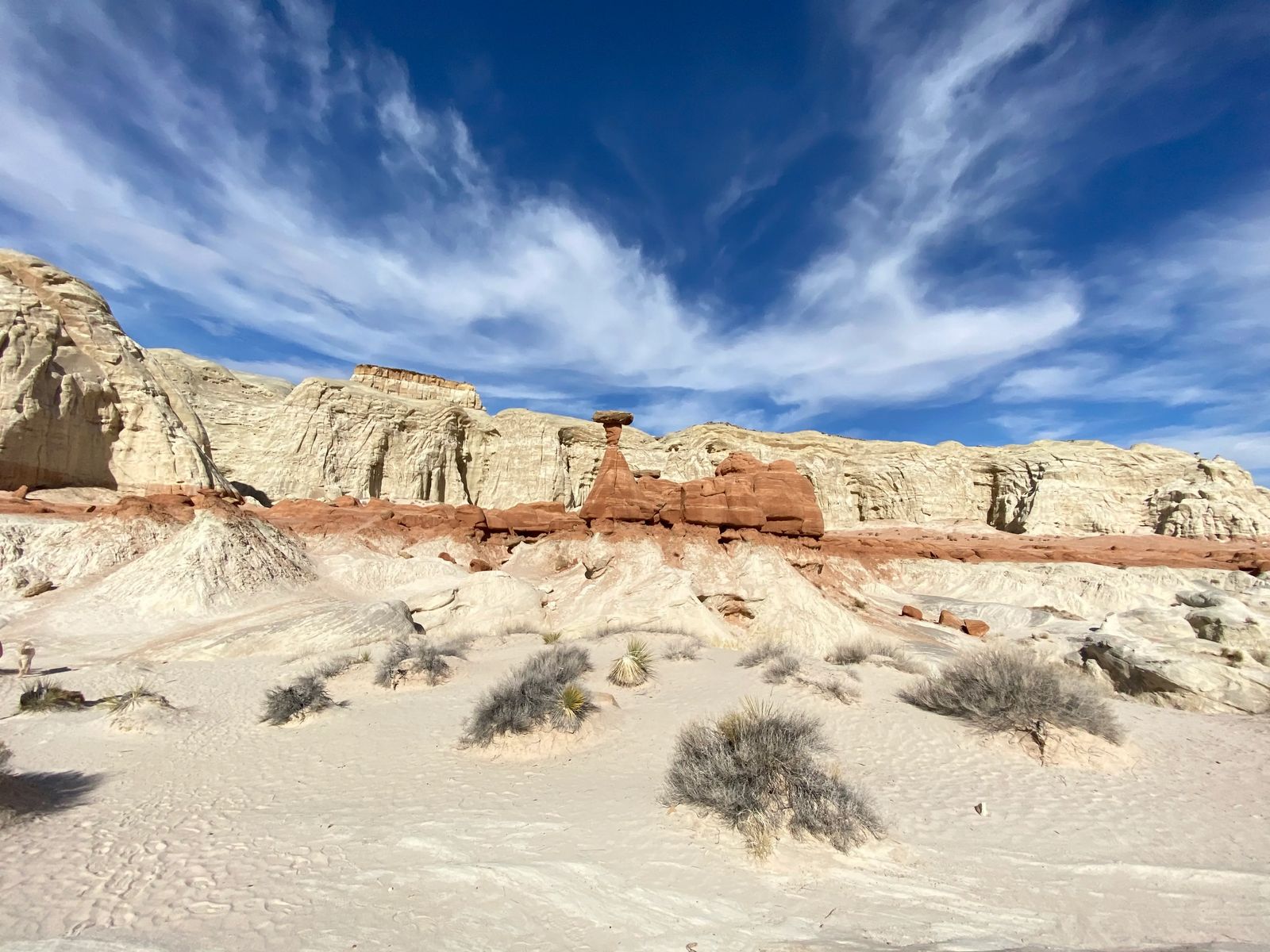 17 - Things To Do In Kanab (Besides The Wave)
As a Utah local I realize that going to the middle of nowhere to see about getting a Golden Ticket to The Wave; and not getting that ticket can leave you feeling stranded and dejected. FEAR NOT though, I go on a Southern Utah Road Trip every single year, and know about places and spaces that aren't even on the map. So I decided to put together a guide on things to do in Kanab besides the wave.
I have tried to outline which trails are ok to bring a regular car vs 4x4 vehicle vs an OHV/ATV. I go to Kanab every year, but due to my extremely bad luck with ATV's and dirt bikes I have yet to visit many of the trails that require those types of vehicles. When I say bad luck I mean that I landed on my head in a freak dirt bike accident and had a seizure and was life flighted to the hospital.
The next accident was on a motorcycle where the oil cap somehow came off and coated the back wheel and we slid into a pole in a busy intersection. Then there was the one where I fell down a 20 foot mountain side after cutting open the back of my left calf on the tree that didn't save me. So to those with better luck than me, please report back on the trails that require the OHV/ATV's and let me know how it was, lol.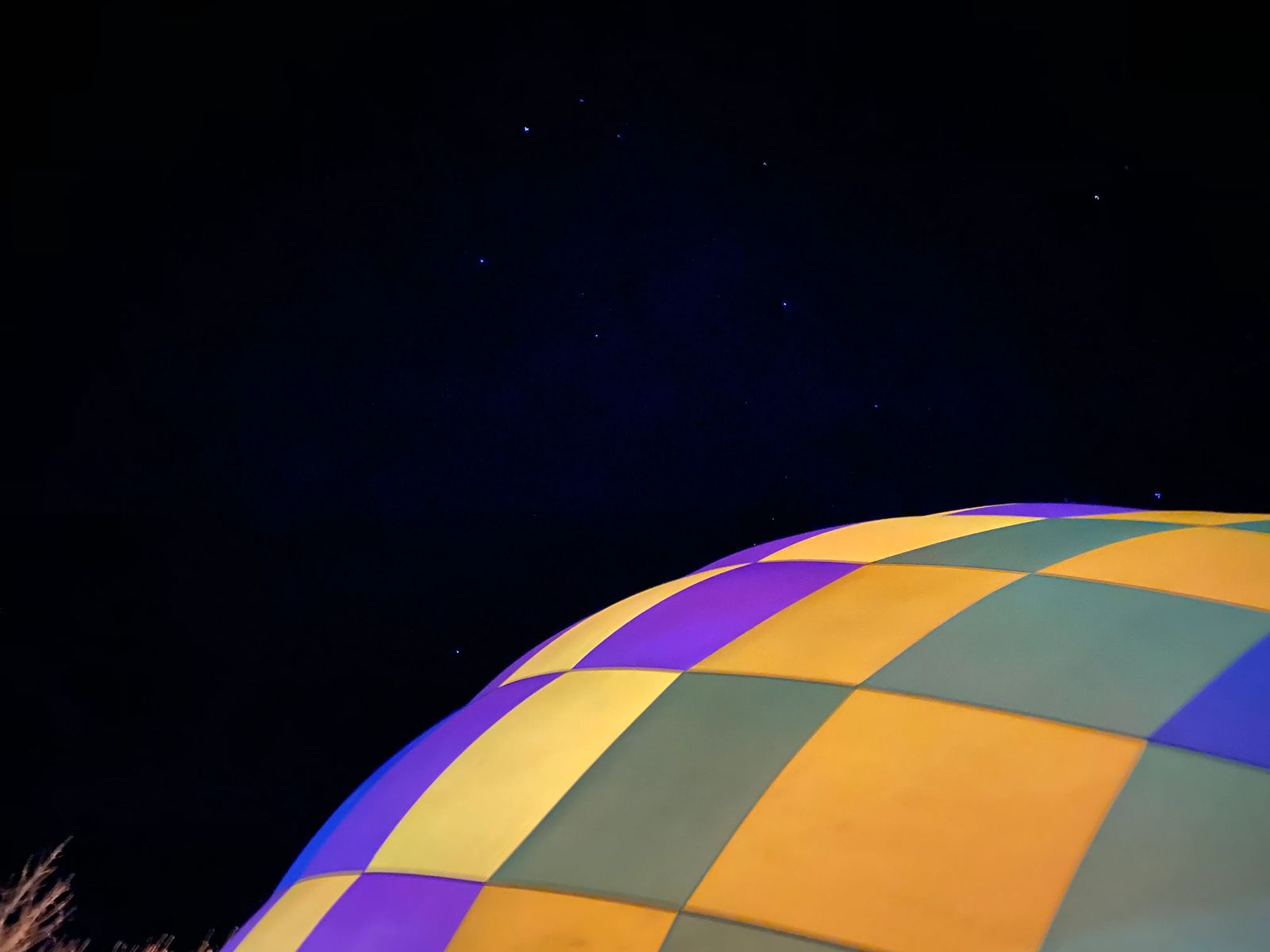 Quick Facts About Kanab Utah
Location: Located just outside of St George Utah, south of Zion National Park and very close to Lake Powell Utah lies this small town with a mere 4,636 population.
Transportation: You have a couple of options to get to Kanab from either Salt Lake City OR Las Vegas Utah. If you take the Utah Mountain Shuttle you can rent an 11 passenger Van with friends for $400 from Vegas OR $600 from Salt Lake City. You can also rent a 4x4 vehicle and drive down with friends. Just make sure to select the green car.
When To Visit: The best time to visit Spring and Fall. Because of the cool weather, the spring desert wildflowers and the minimal crowds. Yes the weather during these times is likely going to change drastically from morning to evening.
Festivals: Balloons and Tunes, Coral Pink Sand Dunes Egg Hunt, Discover the Night, Outdoor Photography Conference, Red Rock ATV Jamboree, Kanab Music Festival, Kane County Fair, Grand to Grand Ultra, Kanab Hammer Fest, Real Deal Fishing Tournament, Rocky Mountain Pro Rodeo Finals.
Nearby Areas to visit: Zion National Park, Page Arizona, Blanding Utah, Horseshoe Bend, Gooseneck State Park, Valley of the Gods, Grand Canyon, Lake Powell Recreation Center, White Pocket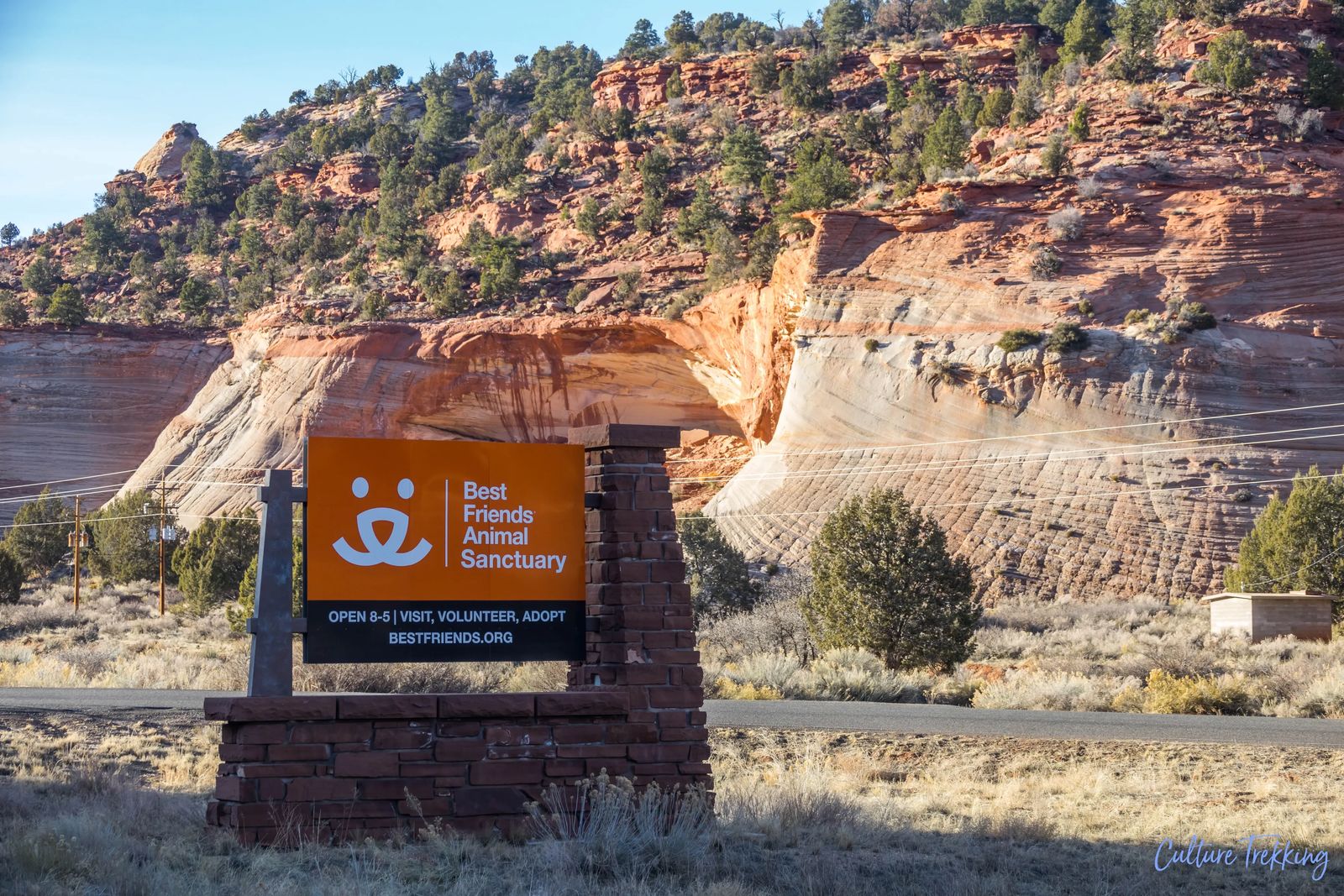 1 - The Animal Sanctuary (Normal Car)
This is the largest no-kill animal shelter sanctuary in the United States and is a place you definitely will NOT want to miss. There are plenty of things to do at the Animal Sanctuary on your own including Angel's Rest (animal cemetery filled with wind chimes), Disney Barn, Hidden Lake, Angels Overlook, Water Canyon Trail, and Angel Village.
You can go and take a dog for a hike, take a van tour or a individual tour, even adopt an animal to take home. Just this year (2021) with so many people stepping up there were nearly 1,600 animals at the shelter. This sanctuary was founded more than 30 years ago along Angel Canyon. It makes up approximately 3,700 acres, and leases an additional 17,000 acres of state and federal land.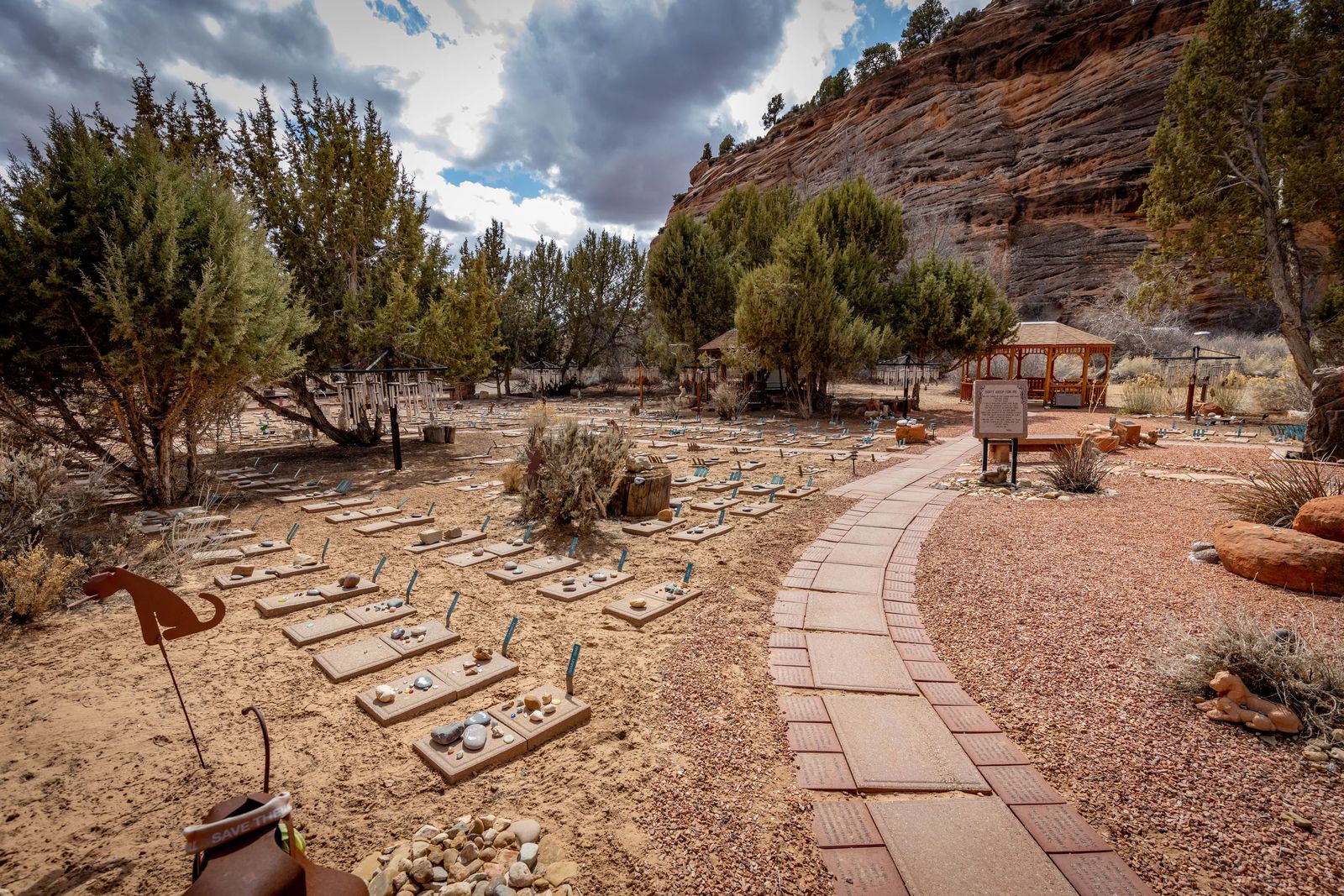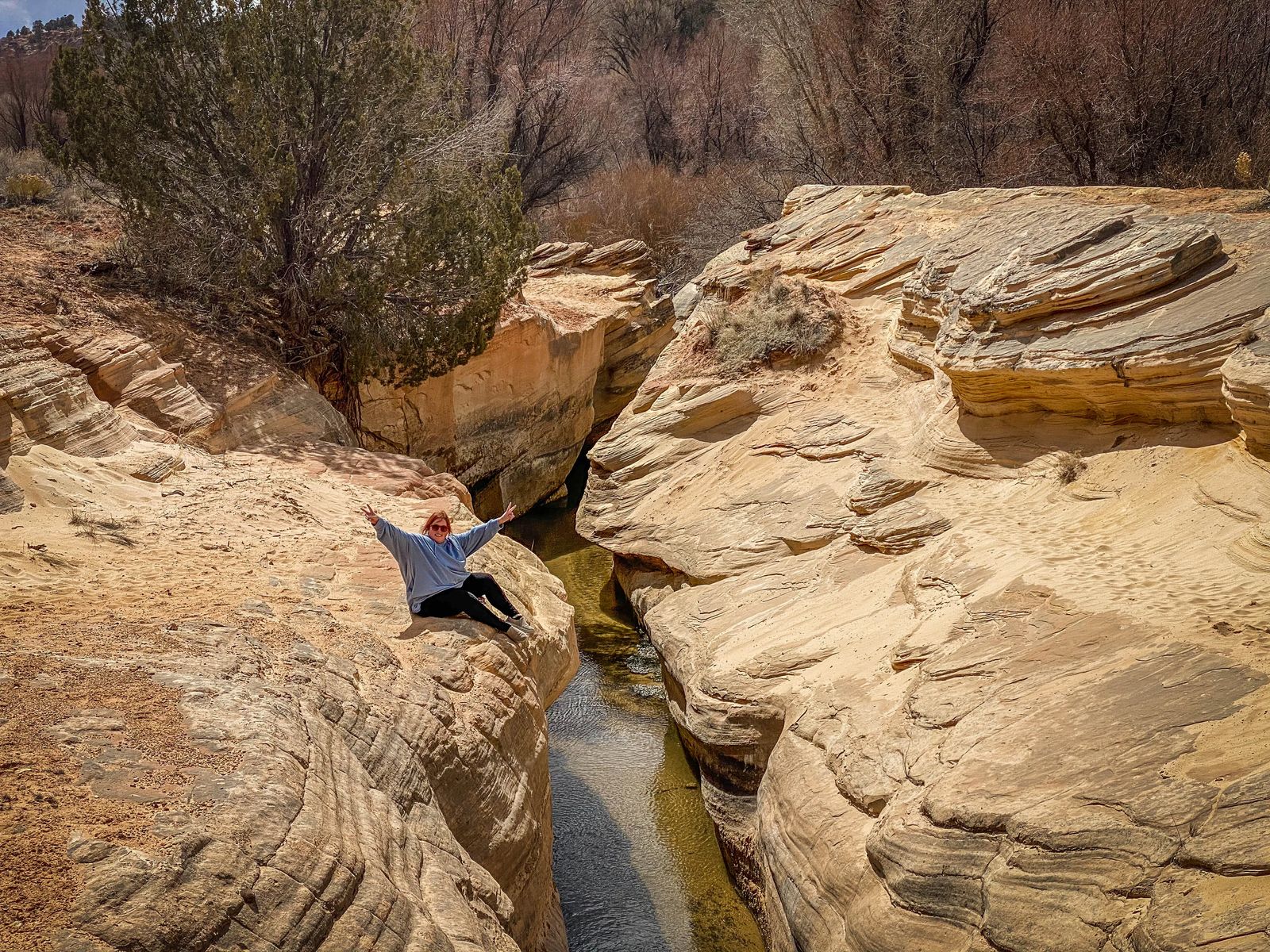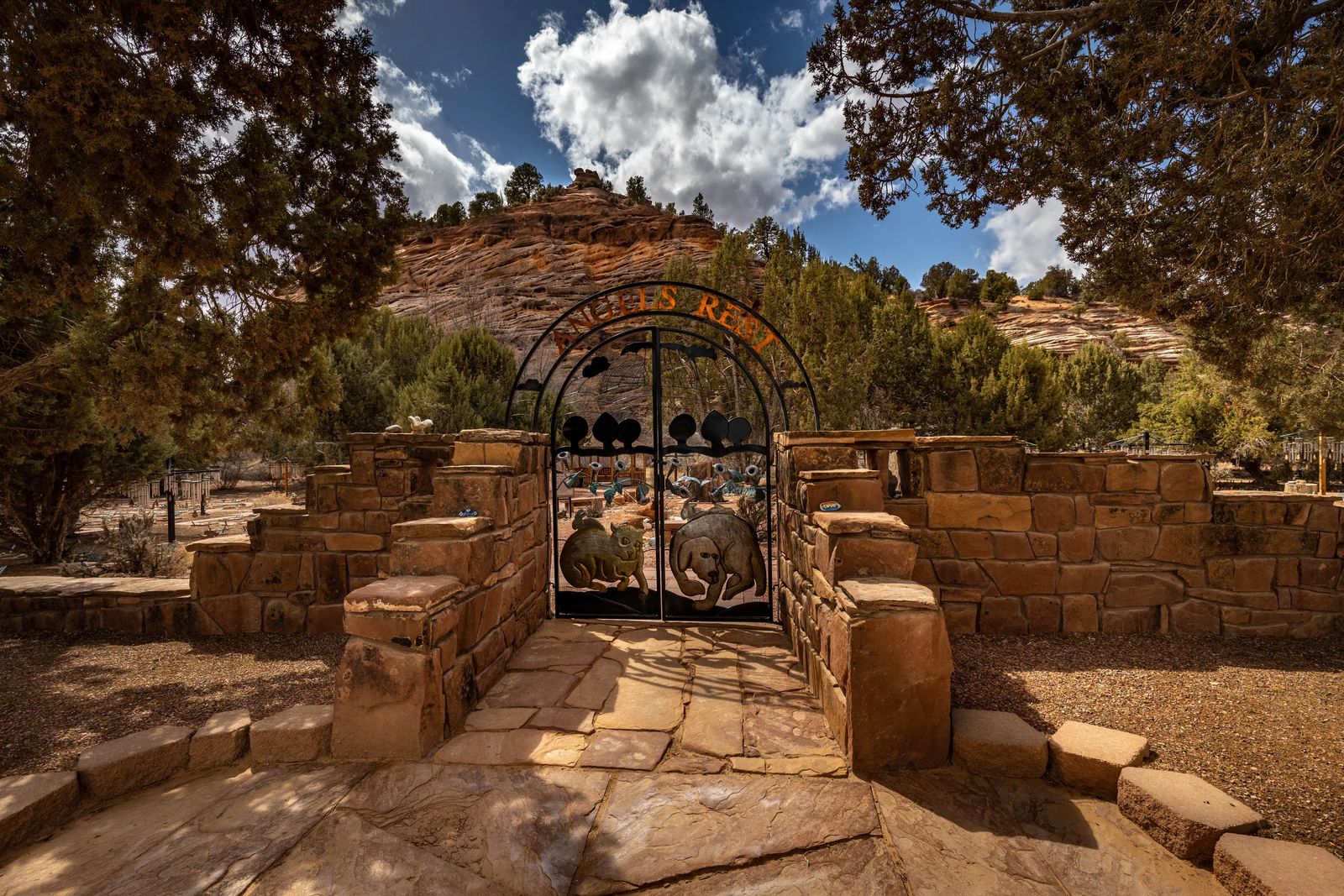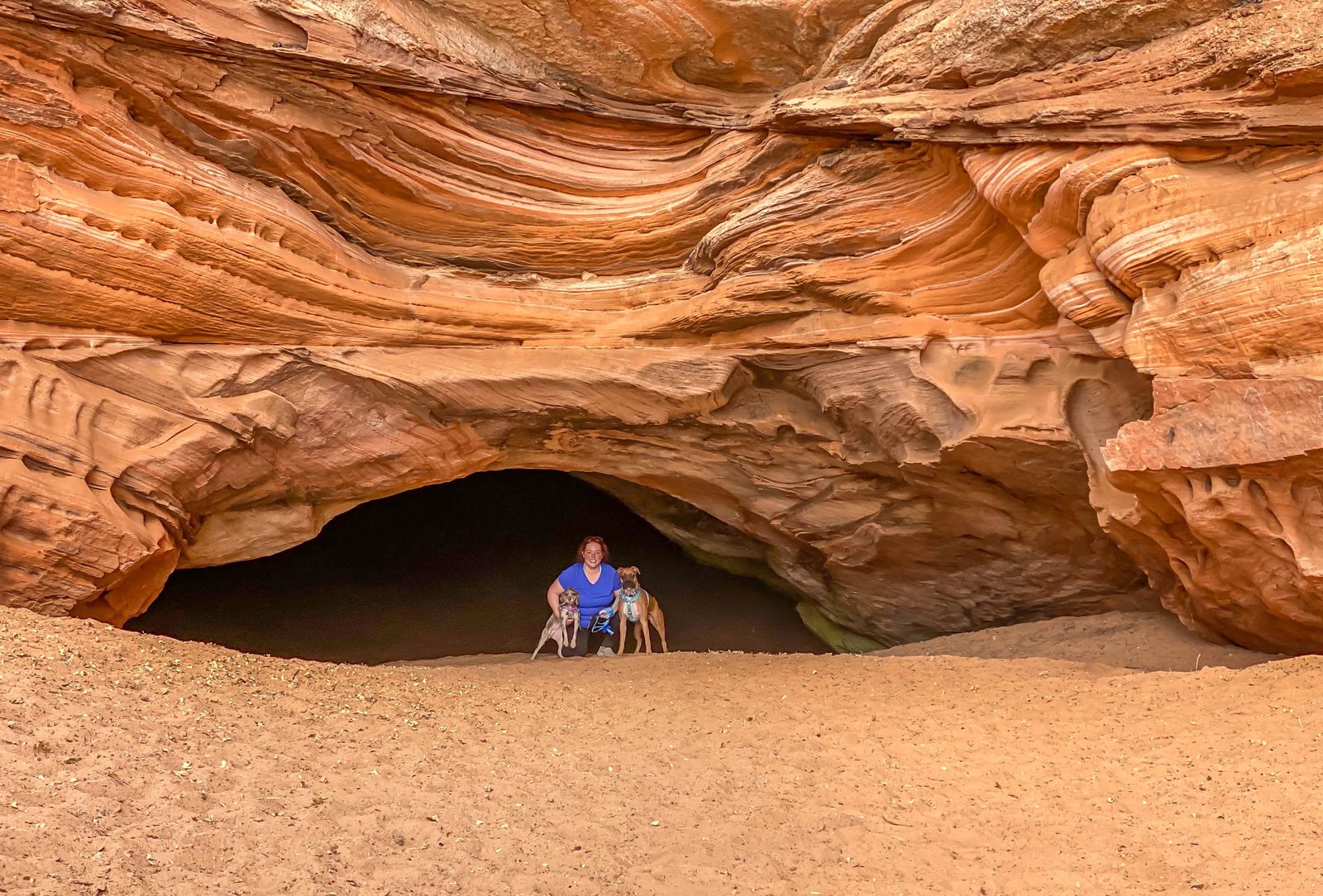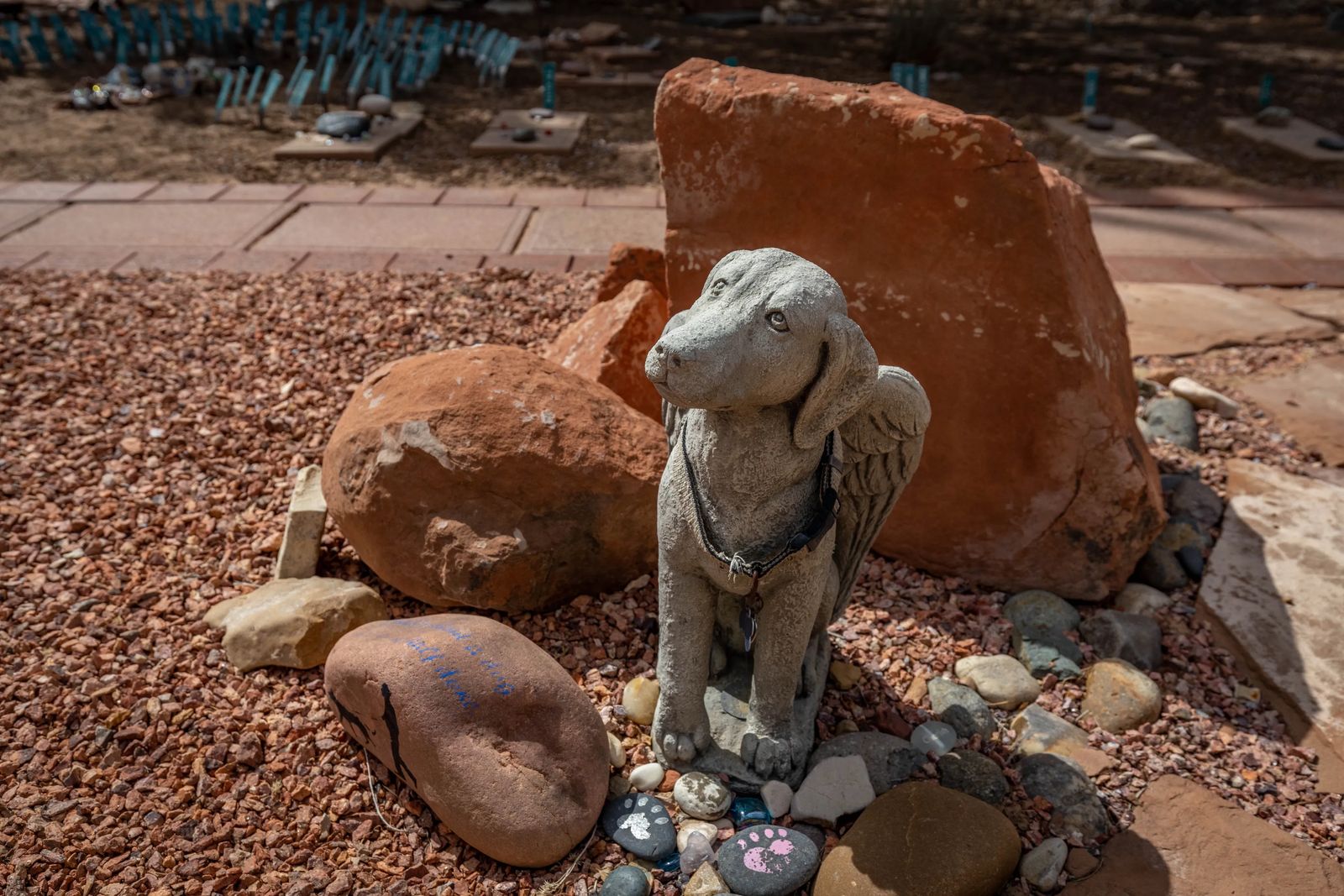 The animals that come here have been abused or abandoned, are from hoarding situations, or were victims of natural disasters. Once they set their paw on this property they are treated like part of the Best Friends and family they are.
While you cannot bring your own dogs/animals on a tour, and you cannot leave them in your car (rightly so). You CAN take your dogs on a few of the hikes and things around the sanctuary. We went to Hidden Lake, Angel's Rest, and the Anasazi Ruins that are on the property. It was so much fun trying to find everything, and every single person you meet LOVES your dogs and wants to pet them as much as possible.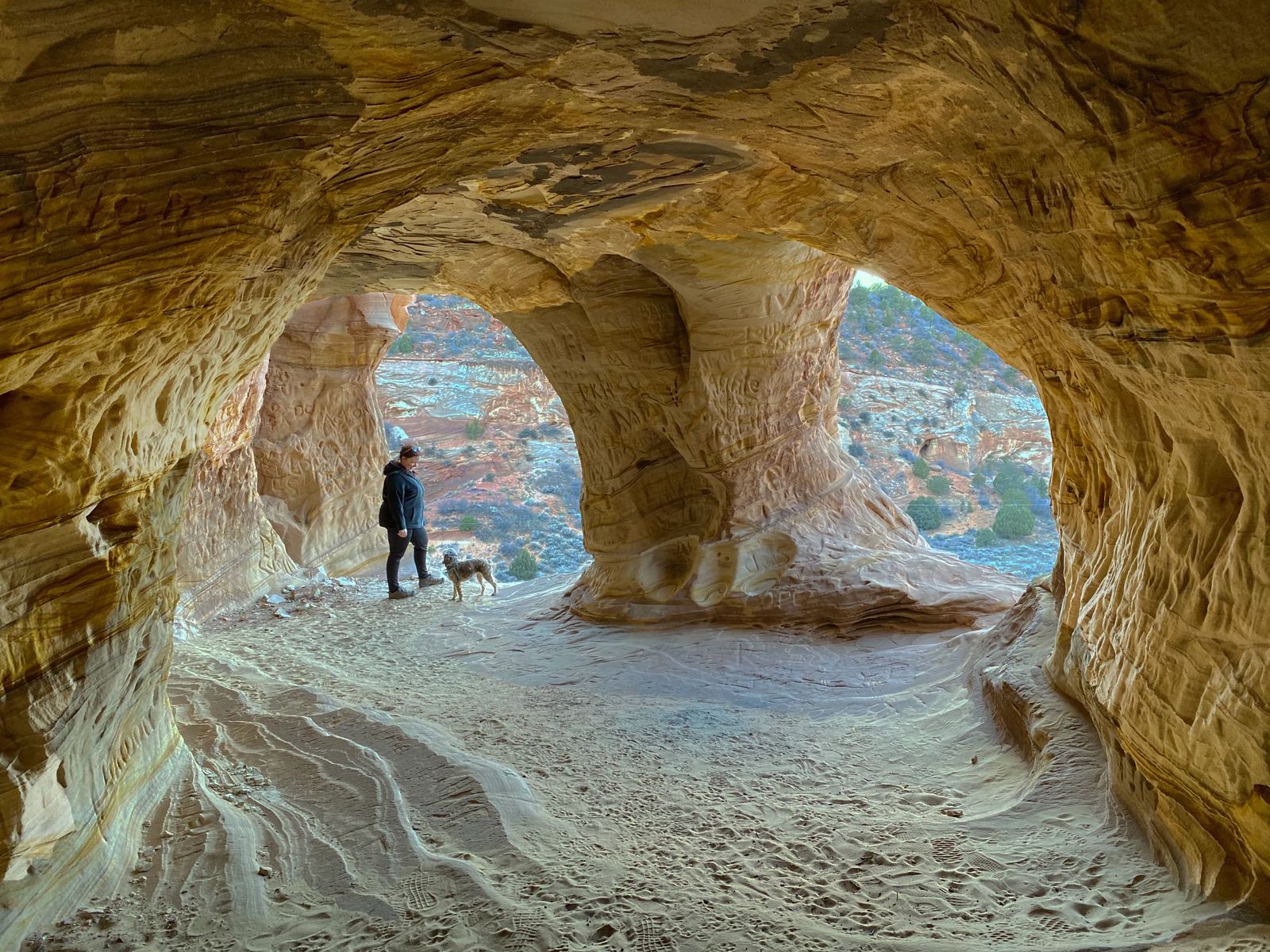 2 - SAnd Caves (Normal Car)
These Sand Caves are a photographer and dog lover dream! They are located about 5 miles north of Kanab with the parking lot being a dirt area across the busy highway 89 from the start of the hike.
DON'T BELIEVE other posts out there that say these are sandstone erosion caves, they are man-made. Despite that, these caves were actually used to mine the soft sand in the area (which luckily was short lived) and now we have these fabulous caves to explore.
The hike is considered difficult but short, and is NOT for the faint of heart when it comes to heights. You do have to scramble up the steep sand stone slopes. It is sandstone all the way up the hike which means the rock is quite grippy on your shoes, and feels like you are grabbing onto sandpaper on the way up.
As long as your dogs are not afraid of heights, they can probably make it up to the caves, but might need a harness, leash and coaxing to come back down. I just put my 16 lb cockapoo on my lap and scooted down on my butt, and passed her to my friend for the final drop off.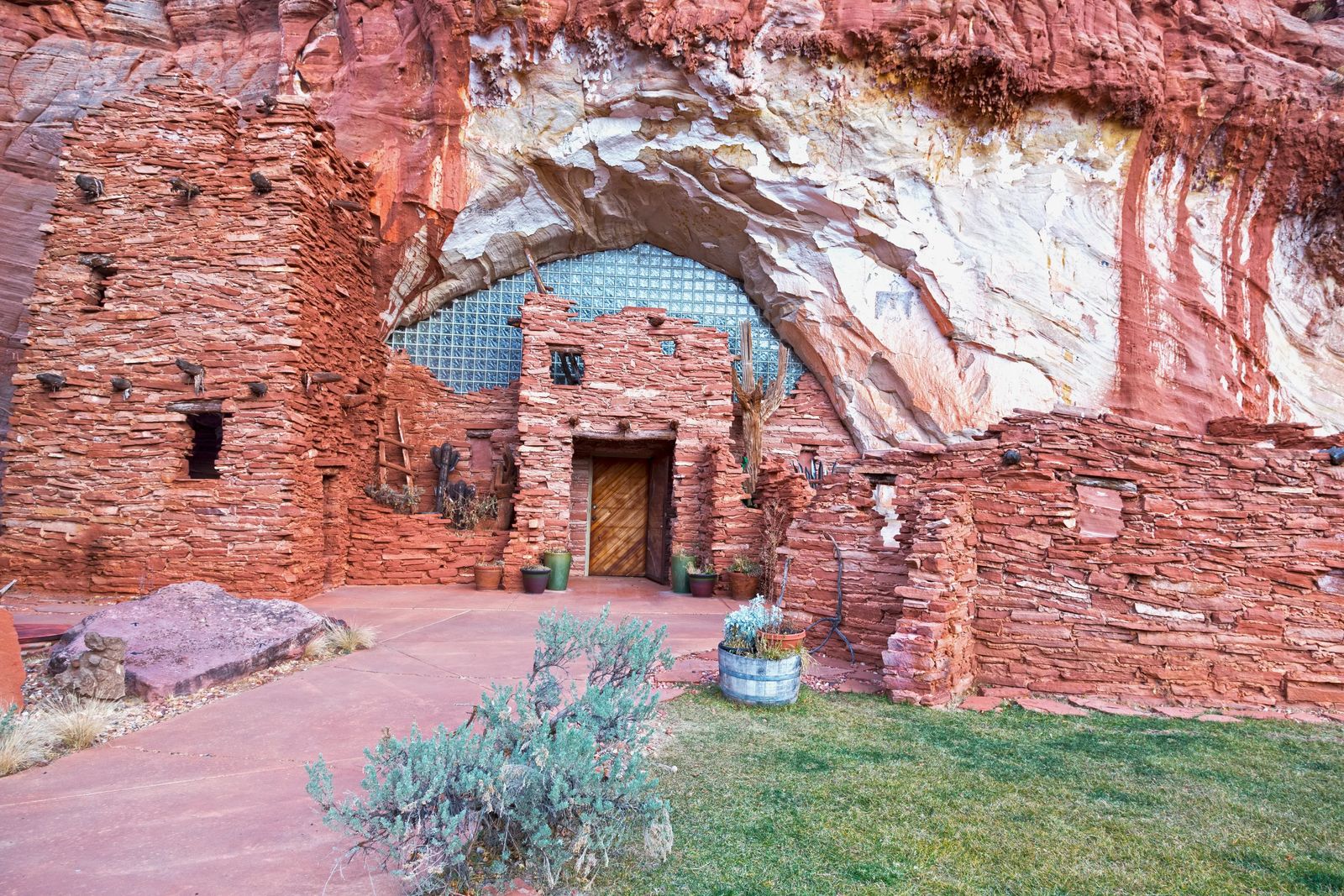 3 - Moqui Cave (Normal Car)
While the ruins aren't technically real Anasazi Ruins it gives you a great idea of how they would have built a similar house. I personally have never been to this one because I heard that it costs around $7 per person to go and see Anasazi artifacts and have a nice lunch. For those who are truly into Archeology and ancient artifacts and museums this would be a worthwhile stop for you. Just know that the parking isn't abundant and is right off of a busy highway.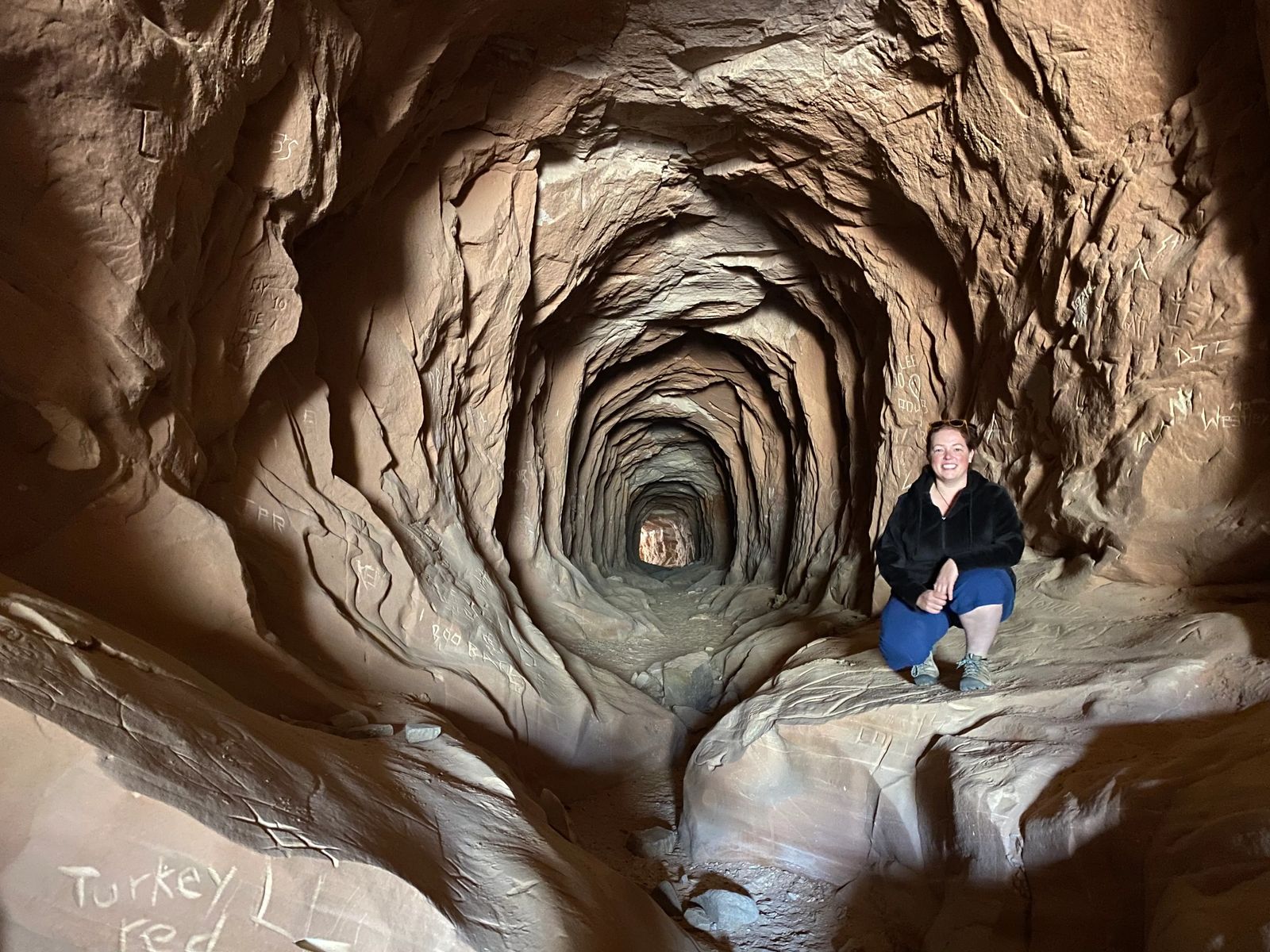 4 - Belly Of The Dragon (Normal Car)
This is another little photography gem in Kanab called the Belly of the Dragon. It is also a carved cave that on the approach looks as if a dragons talons were scraping the outside the cave. Then as you approach there is a slick drop down (about 8-9 foot drop) into the cave.
This cave was built as a drainage canal for the upper canyons to drain into the North Fork River and not flood Highway 89, so DO NOT go to this spot if there is a lot of rain.
The coolest part of this hike is the short walk through the tunnel, that looks like the inside of an intestinal tract of a great bellowing beast!
Please don't start fires, camp, or carve your names into the rocks here. Leave no trace the sandstone is so soft and we want to keep this area as cool as when it was first carved.
If you continue down the 4 mile trail you end at a small but beautiful little slot canyon.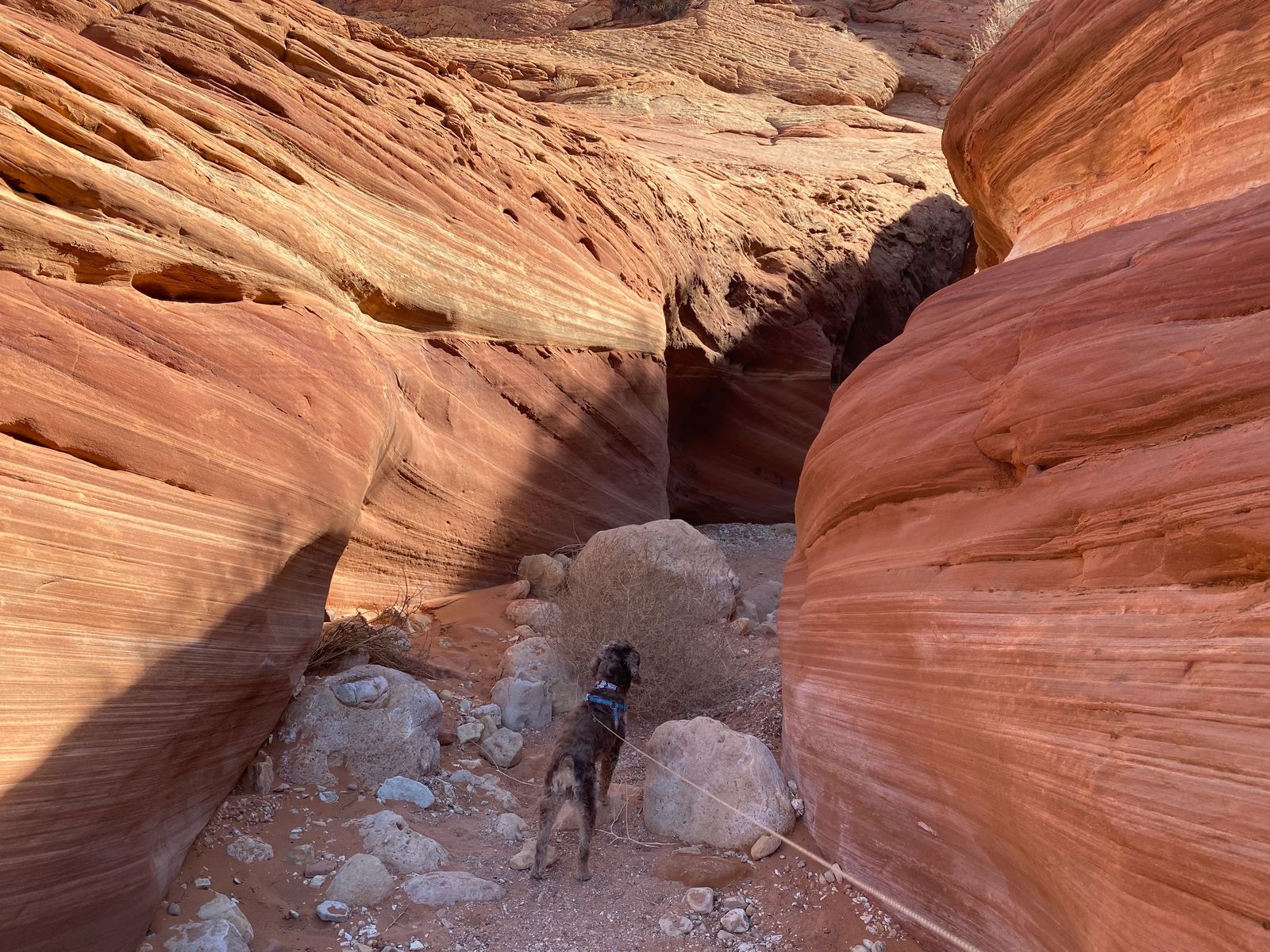 5 - BuckSkin Gulch (Normal Car)
This is the longest slot canyon in the WORLD! Buckskin Gulch to Lees Ferry is 45.6 miles long. Most hikers do the 15 mile gulch and then turn around, however if you continue to the Paria then you run into deep canyon walls that are deep red, pink and black in a color cascade down to the Paria River.
There are two major springs available along the trail Big Spring, and Last Reliable Spring. Make sure to bring water filters, dogs are allowed on the trail but not recommended due to some of the difficult passes you have to go through. You do have to cross the Paria river, and can be anywhere from the knees to the chest or even swimming.
There is a fee to do this hike, and does require you to have a permit. I would NOT plan on doing this hike unless it has been dry for several weeks as people can often die in the slot canyons due to flash floods. Be careful, be smart, bring GPS and always tell people where you are going to be hiking and when they should call for help.
I would suggest that April until October is the best time to do this hike. Try to avoid July to early September because of how hot it can get in Southern Utah and Arizona during these times.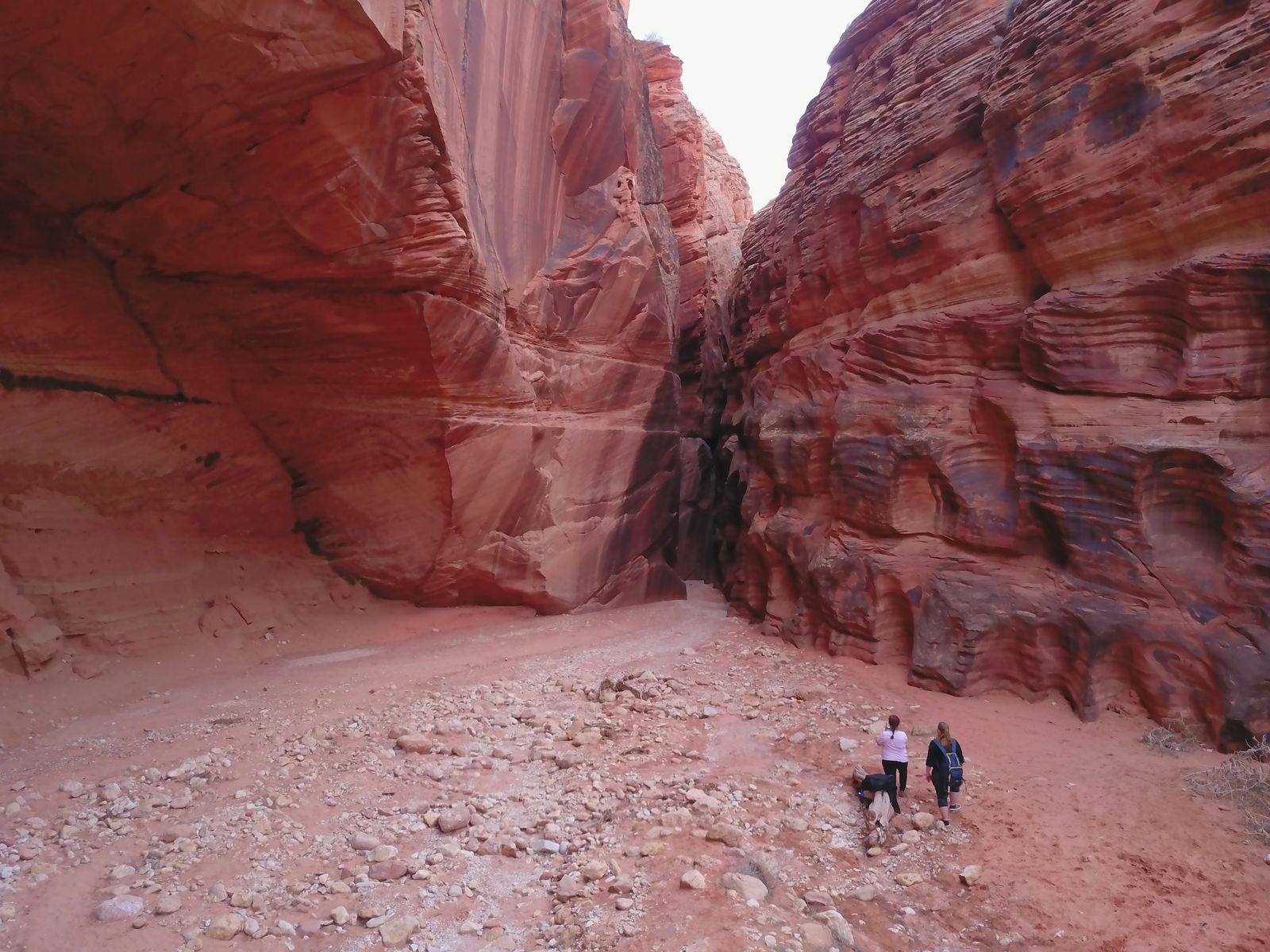 6 - Wirepass (Normal Car)
This is an easier version of Buckskin Gulch with a payoff at the end of petroglyph. (Ancient pictures carved into the rock, vs pictographs that are painted on the rock). This is a 3.7 mile out and back hike with only 216 ft of elevation gain rated as moderate. It is dog friendly and the first half of the trail is in a wash with soft sand.
Dogs are allowed on this trail, but you can't make it past the 8 foot drop with big dogs. So what we did was when you are facing wirepass if you head up the hill to the left, and hike to the top of the pass - you can easily walk down and rejoin the trail further down the trail.
Make sure to bring exact cash which requires a $6 fee to enter. There are rattlesnakes in the area at the beginning of the trail, so make sure you keep your dogs on leash. You might also see canyon wrens, peregrine falcons, condors and great horned owls if your really lucky.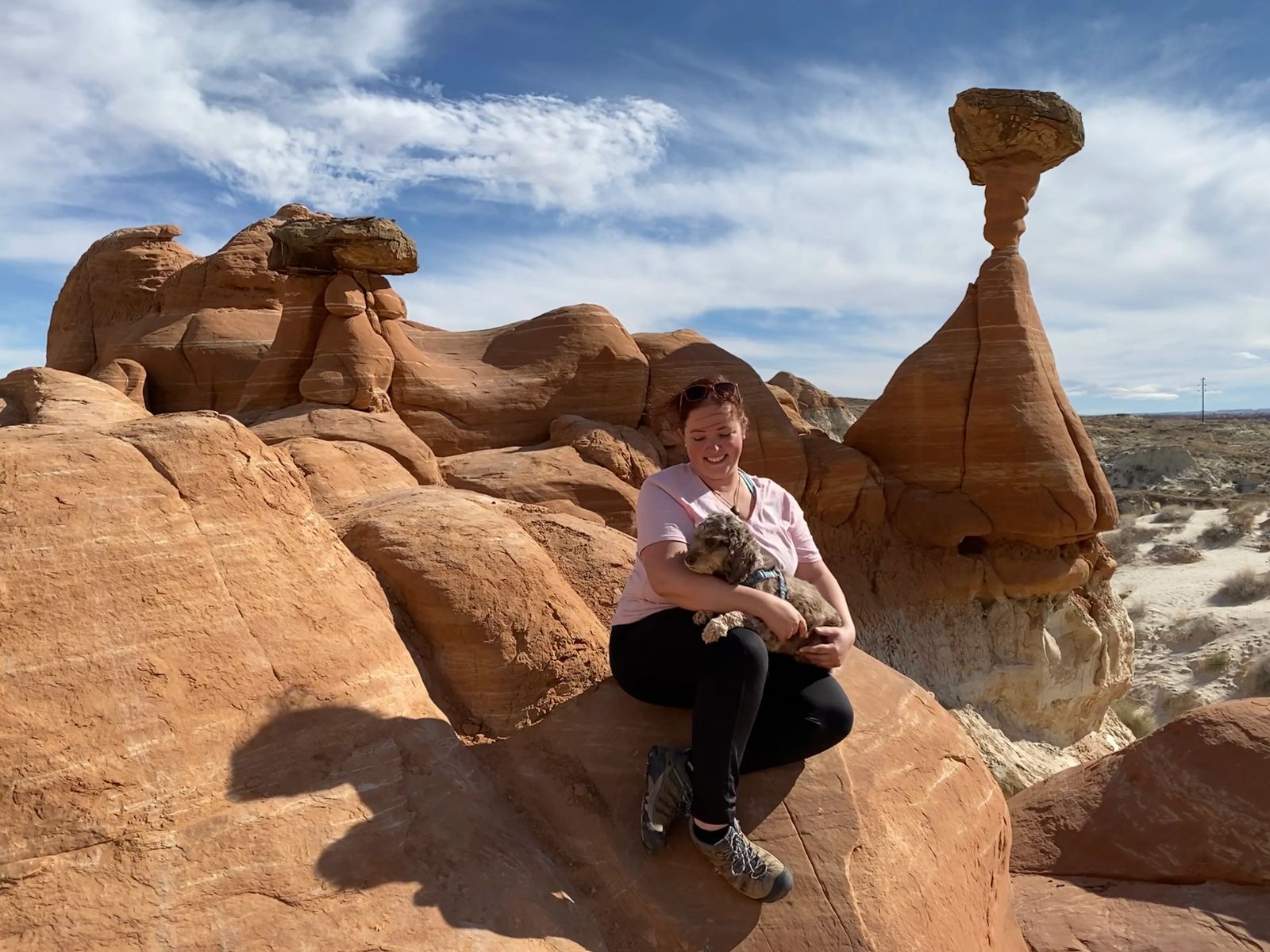 7 - ToadStool HooDoos (normal Car)
This is a 1.8 mile out and back trail, that for the most part is easy to follow the trail, but a few spots I would check the GPS. Dogs are allowed on this trail but they do need to be kept on the leash. The elevation gain is only 141 feet. Make sure to find a restroom before hitting this trail as there are no facilities available but plenty of parking.
The trail is fully exposed to the sun and takes about 45 minutes to hike in. It is a very popular trail but if you go in Nov-February there aren't a whole lot of people here. Any other time and you will be waiting in a line to get photos of these hoodoos especially if there is a festival or sports tournament happening.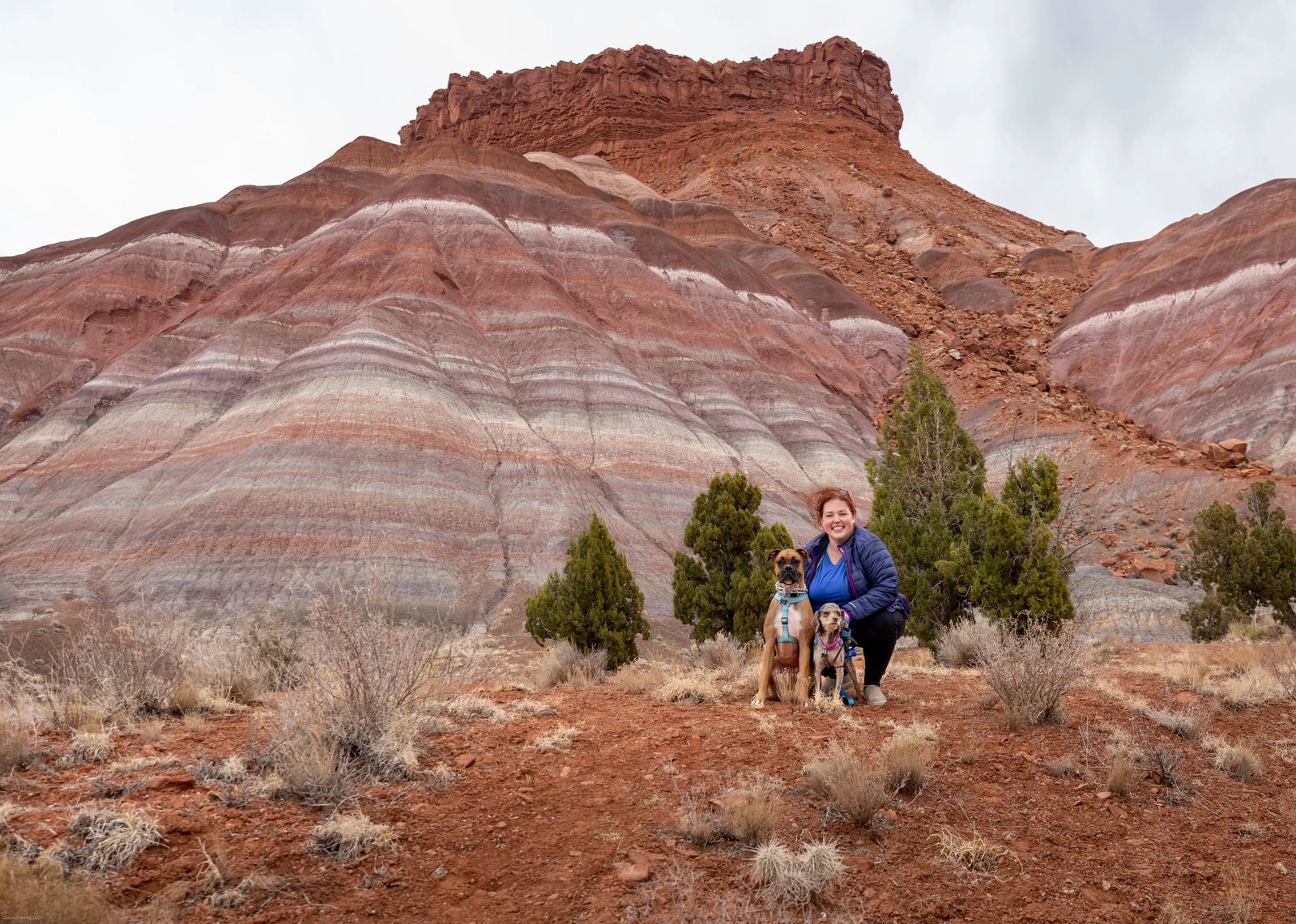 8 - Paria Mountain (4x4 vehicle)
The Paria Mountains are about 1 hour outside of Kanab along Hwy 89 with minimal signage to get there. If you aren't looking for the turn then you will likely miss it. I call this the Rainbow Mountain of Utah. The incredible colors of red, pale green (hard to see on cloudy day), pinks, whites, and purples are so beautiful and definitely a MUST see for anyone visiting.
The colors of this mountain are made from minerals like iron oxides, manganese, cobalt and too many others to name. It is located just inside the Grand-Staircase Escalante National Monument so it is ok to have your dogs.
DO NOT try to attempt these roads if it has rained at all. There are steep sections that a 4x4 vehicle can drive on a dry day, but it becomes an absolute slime bog of eternal bleakness when it is rainy and wet.
This area was previously inhabited by Pioneers in the area, with a gorgeous river that once flowed through here with grass that would have once brushed the belly of horses. Now it is a beautifully decorated desert landscape. This is a family friendly area with plenty of parking, hiking, and exploring to do but no restroom facilities - so be prepared with a shovel and bag to bury your business and pack out your toilet paper.
If you are into Astrophotography like I am, then this is a bucket list spot of mine to take a camper van and take some photos of the milky way stretching over the colors of the mountain that would be reflected in the skies above.
Make sure you go to this address when attempting to reach these mountains: Paria Valley Rd, Kanab, UT 84741 - there are a few pull offs on the way down, but there is an established parking space where you can get up close and personal with the mountain. ENJOY!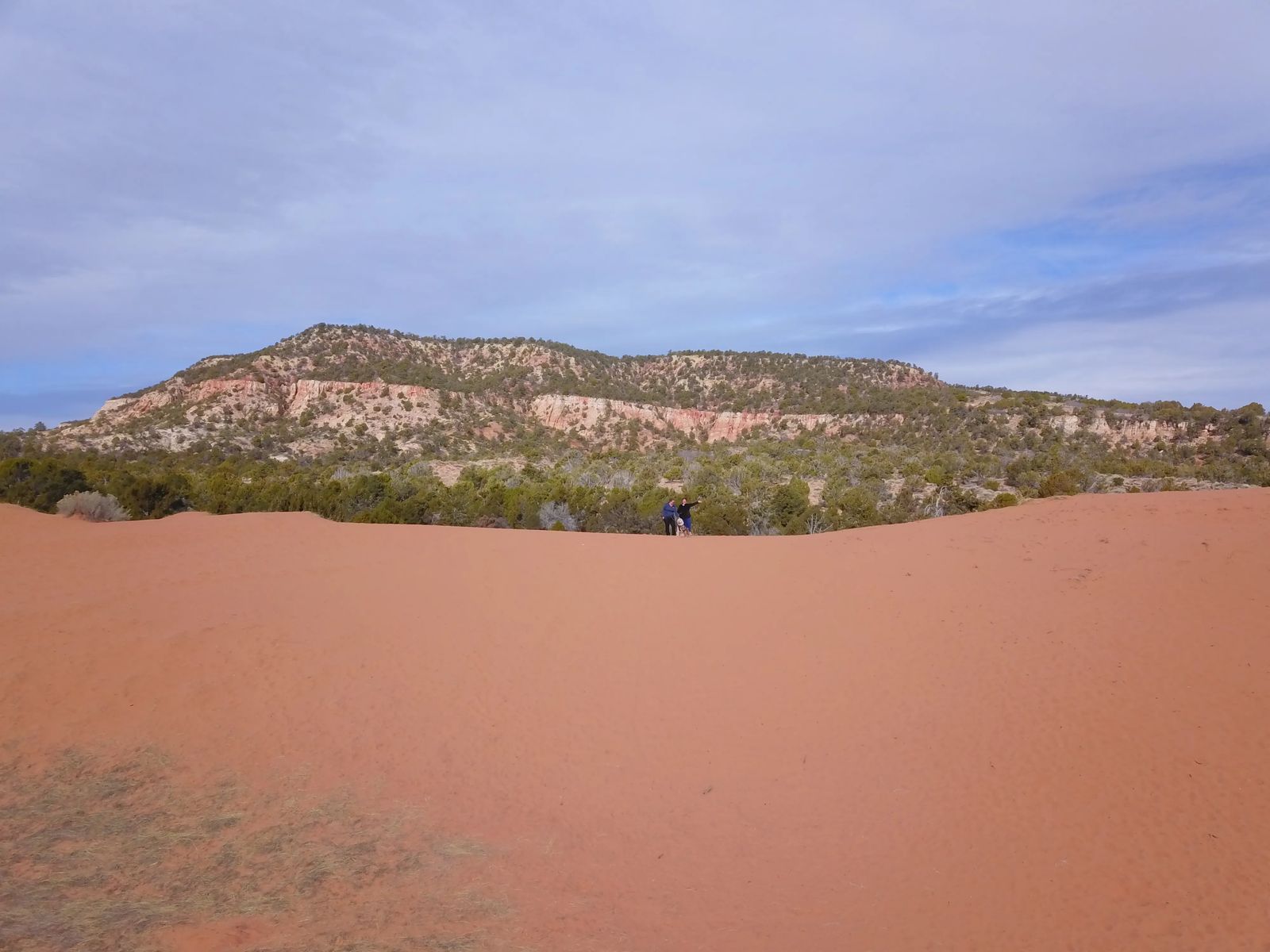 9 - Coral Pink Sand Dunes (normal Car)
This is an ATV heaven, but if you find the right entrance point, it can also be a great place to try sand boarding. If you have an old snowboard this works best, but waxed pieces of wood with handles would work just as well (with a push down the hill from friends). You don't need a special vehicle to get here if you are just visiting for some sand boarding and to appreciate the beauty of this place.
This State park is a shifting sea of sand that can move up to 50 feet per year, so the closer you get to the sand dunes the more red sand you will see. I do NOT recommend going if it has rained or is windy....it would make for an incredibly bad trip.
The deep red color comes from the iron oxides in the Navajo sandstone from the nearby Moquith and Moccasin Mountains nearby. The dunes here are dated to be 10,000 to 15,000 years old! The entire park covers 3,730 acres and more than 2,000 acres are open to OHV"s.
One special creature lives here and if you look closely and quietly you may be able to spot one, or its tiny tracks in the sand. It is the Coral Pink tiger beetle that is only found here!
If you want to get into the park to play it is $8 per vehicle, and you can also camp there for $20/night. You can bring your dogs, but make sure they are on a leash.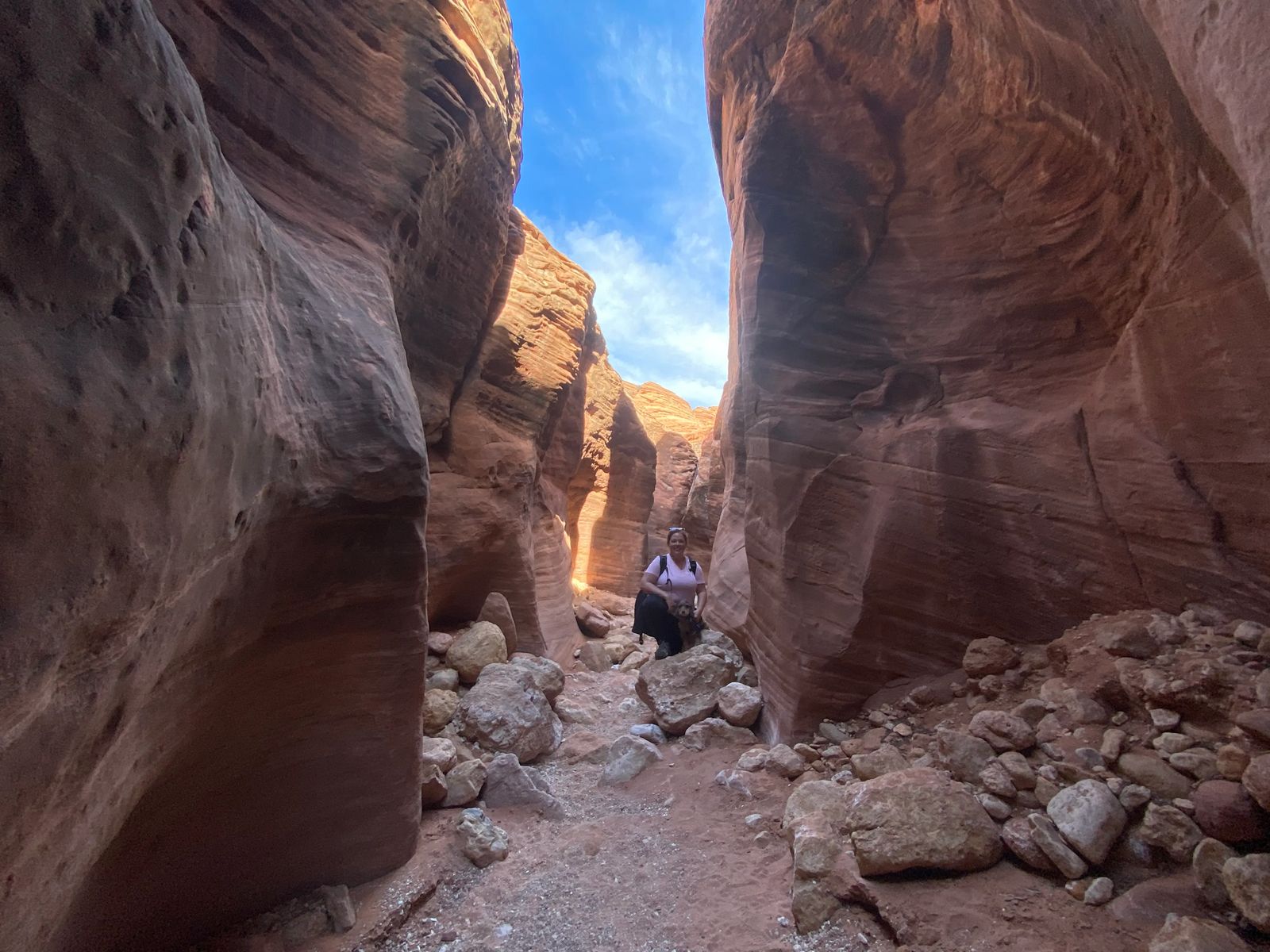 10 - PeekABoo Gulch and Slot canyon (4x4 Vehicle)
This slot canyon is located just inside the Grand-Staircase Escalante National Monument. You make your way to the Hole-in-the-Rock road which is 26 miles north of Escalante. If you combine this with Spooky Gulch it can turn into a loop hike, but is mainly an out and back hike.
If you head towards the Best Friends Animal Sanctuary there is a sandy track that leads north to the trailhead located at these coordinates 37.154,-112.573. I highly recommend a 4x4 vehicle and for many of the other trails in Kanab, renting an ATV is well worth it as there are alot of areas with deep sand that are hard for even my Subaru Forrester to pass through (even popular places like White Pocket).
Once you are on the trail it is a family friendly hike that is only about 3.5 miles. There is one place where you have to turn around if you have your dogs as it is full of water. It is a very popular trail and if you have to turn around you will be hugging the people you are trying to pass on the way out as the canyon can be that narrow in places. So if you are claustrophobic at all, I would NOT recommend this hike and instead opt for Wirepass.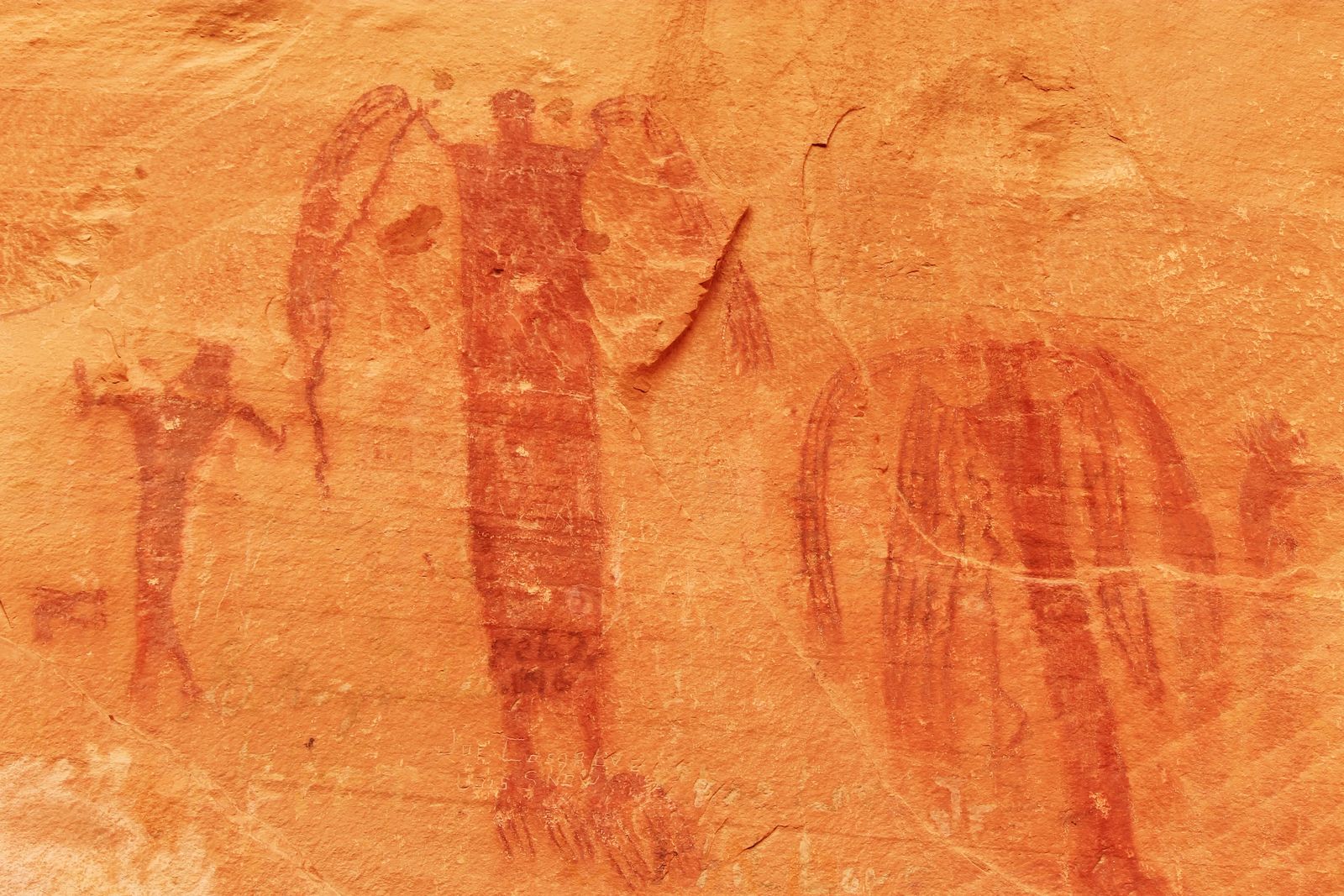 11 - Catstair Writings (Normal car)
If you drive 39.8 miles east from Kanab on highway 89 you will find the Catstair petroglyph writings high on the canyon wall. There are also some 'cowboy glyphs' left in the early 1900's by ranchers in the area. Please do NOT touch these glyphs as the oil from your hands will destroy the rock art that is 1000's of years old. Please do not add your name onto the rocks either, it is called property defacement and you could get fined.
If you look closely the petroglyphs show images of snakes, people, and bighorn sheep. The hike is 1.5 miles and considered very easy. There is a gate you have to pass through to get there, so make sure you close the gate behind you to not let the cattle out. This trail does not require a special vehicle to get to, and I would consider it to be family friendly as long as you don't let your kids touch the petroglyphs and cowboy glyphs.
PLEASE BE RESPECTFUL AND RESPONSIBLE! This is privately owned property that we have the privilege of seeing these writings. Do not ruin it for everyone else by being an irresponsible traveler. If you see someone being irresponsible, please say something.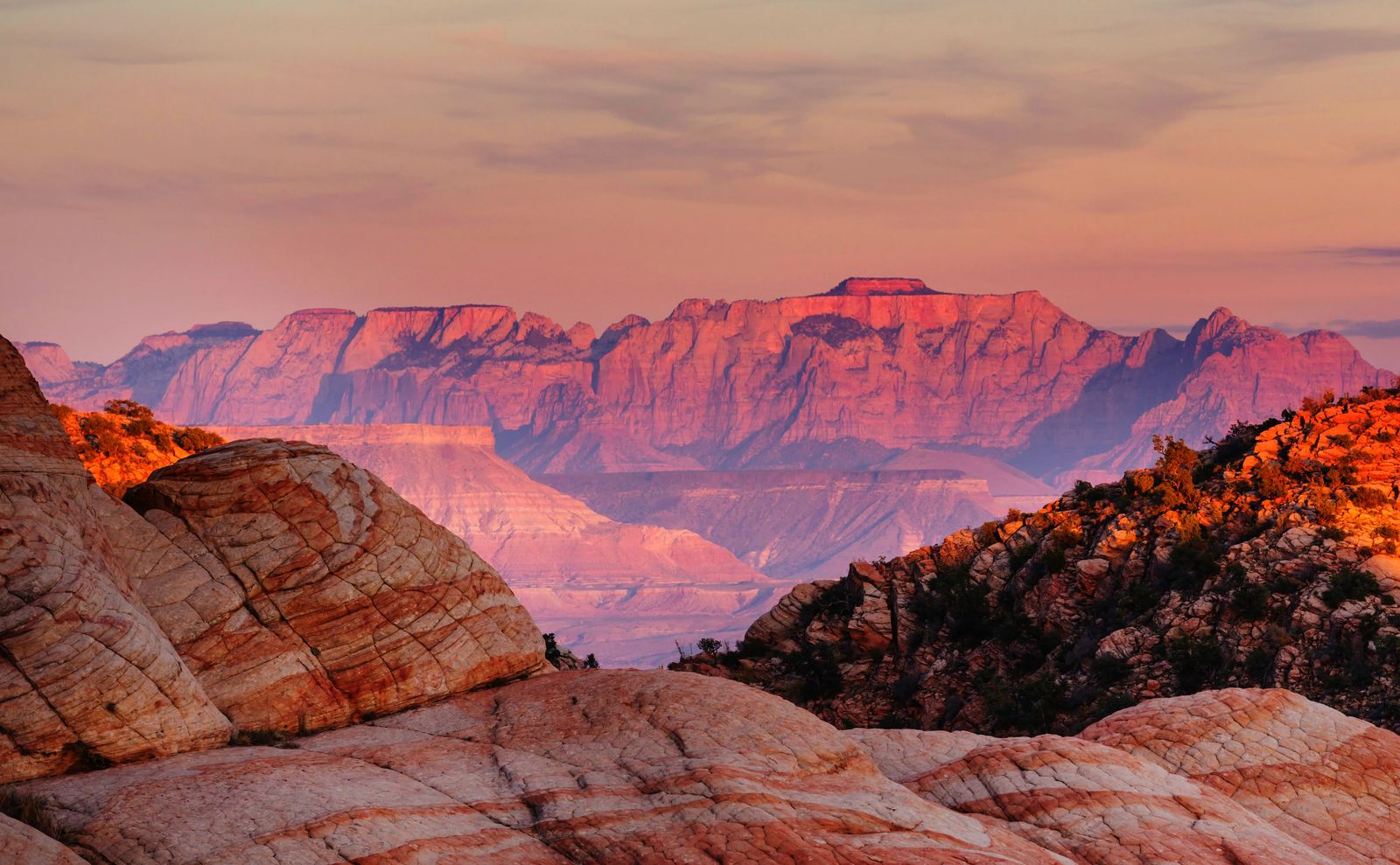 12 - Warrior's Walk (OHV)
If you drive 7.8 miles on Hwy 89 north, then just past mile post 71 you turn left onto Hancock road you will be making your way to Warrior's Walk. This one is a little harder to find so I highly recommend stopping at the visitors center. There are some fabulous old time locals who will be able to tell you every twist, turn, divet and mile to go on to get to each of these places.
Warrior's walk is definitely a place that is popular with the locals and considered off the beaten path in Kanab. The ride starts 4 miles west of the Coral Pink Sand Dunes, goes past Elephant Butte but at the end of the trail you get a fantastic view of Zion National park in the distance. Definitely bring your camera on this trail and some gear to keep all the sand out of your eyes and mouth as it can get really dusty with all the deep sand.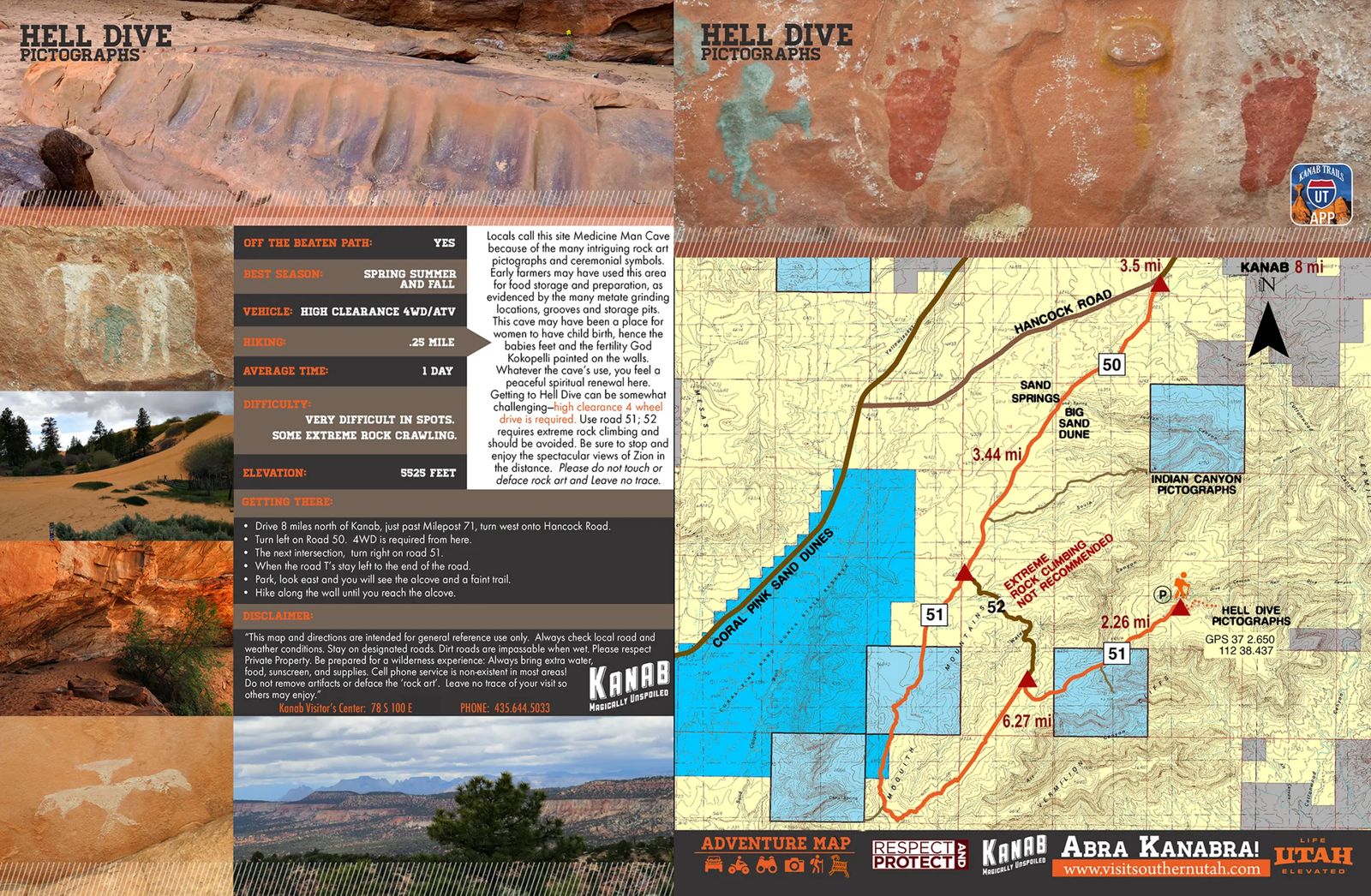 13 - Hell Dive Pictographs (OHV)
Don't let the name deceive you, this area is known to the locals at the medicine man cave. There are many ceremonial symbols and divets in the rocks where medicine would have been ground down to use in tea, ceremonies and pultices. It could have also been used as an area for food storage.
There are pictures of babies feet here, so some wonder if this is where women gave birth. The one thing that everyone who visits admits to, is that there is a very peaceful feeling in this area when you visit.
While I have never been to this spot personally it is definitely one I am planning on going back to see due to my own career as a Physician Assistant.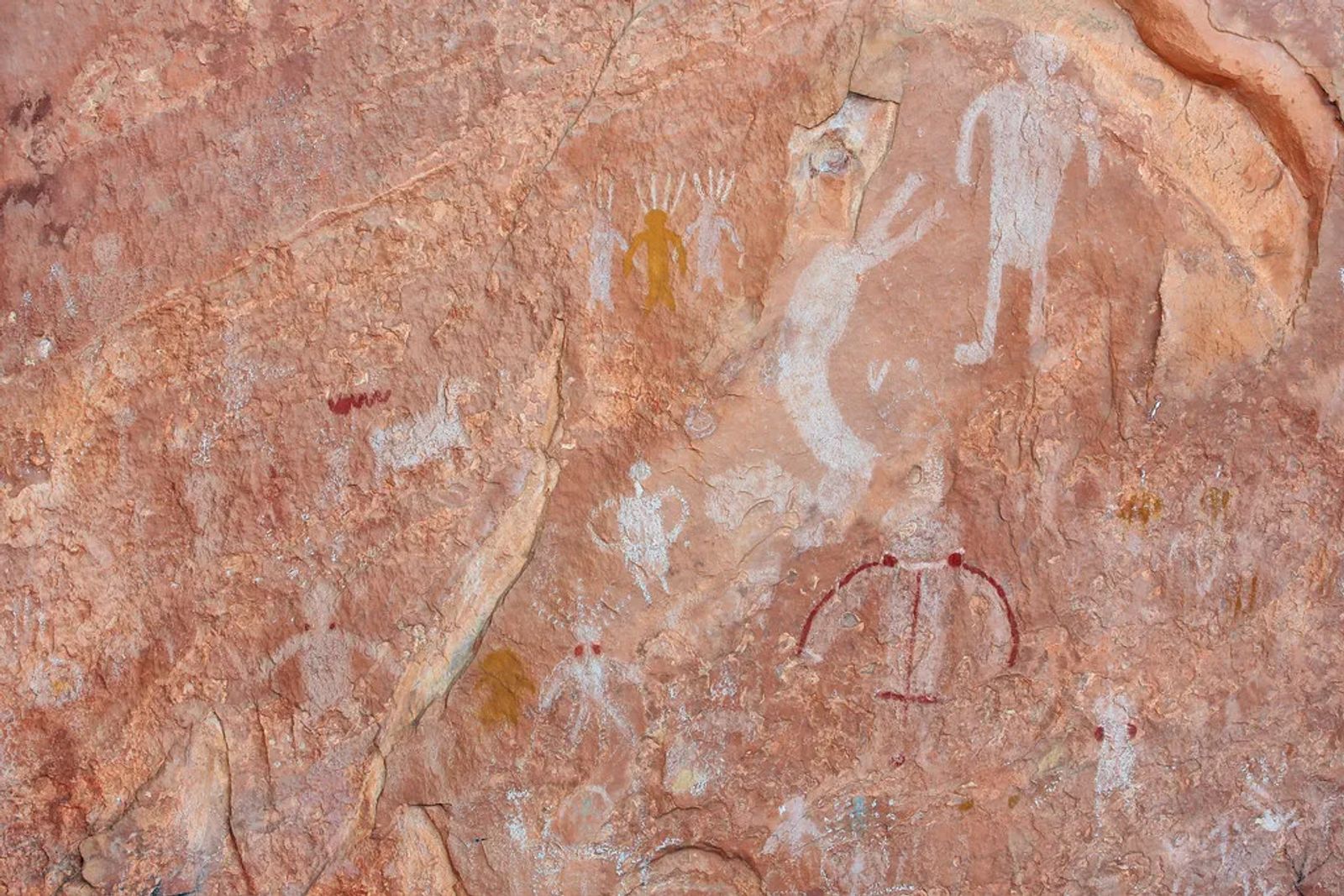 14 - South Fork Indian Canyon Pictographs (OHV - Deep Sand)
This location is 7.2 miles north on Hwy 89 and turn left after milepost 71 onto Hancock road. Another 5.9 miles and you turn left on a dirt road 50 (yes, utah dirt roads are still named). From here, this is where the sand gets quite deep and even my Subaru Forester would get stuck (been there done that).
Basically for those with fancy toys that can get through deep sand, you follow the trail to the ridge (the visitors center as the coordinates for you). Once you get to the trailhead it is a 1.5 mile round trip hike. You will see the pictographs under a protection canopy with a fence protecting it from idiots who want to touch the pictographs and ruin it for everyone.
This is an exciting area for pictographs, as this is where the basketmakers lived and made their creations. In a modern sense, we think of baskets as ways to accent an area or hold a blanket. In ancient times the weave on some of these baskets was so tight they were used to haul water from the rivers to their homes. The baskets were used as gifts in trading between tribes. The symbols on the baskets tell stories of where the tribes were from, how they were influenced over time, and the status of the people whose homes they were found in.
The pictographs on these walls are dated to be between 452 AD and 62 BC. The people here used colors like Ochre, Rabbit Brush and Mineral deposits. The Ochre (a dark yellow) and the iron deposits could also be heated over a fire and turn it into a deep rust red also known as Burnt Umber. These are the same type of colors used in the 13-17th century castles, churches and paintings in Europe.
Basketmakers were typically farmers, hunters and gatherers.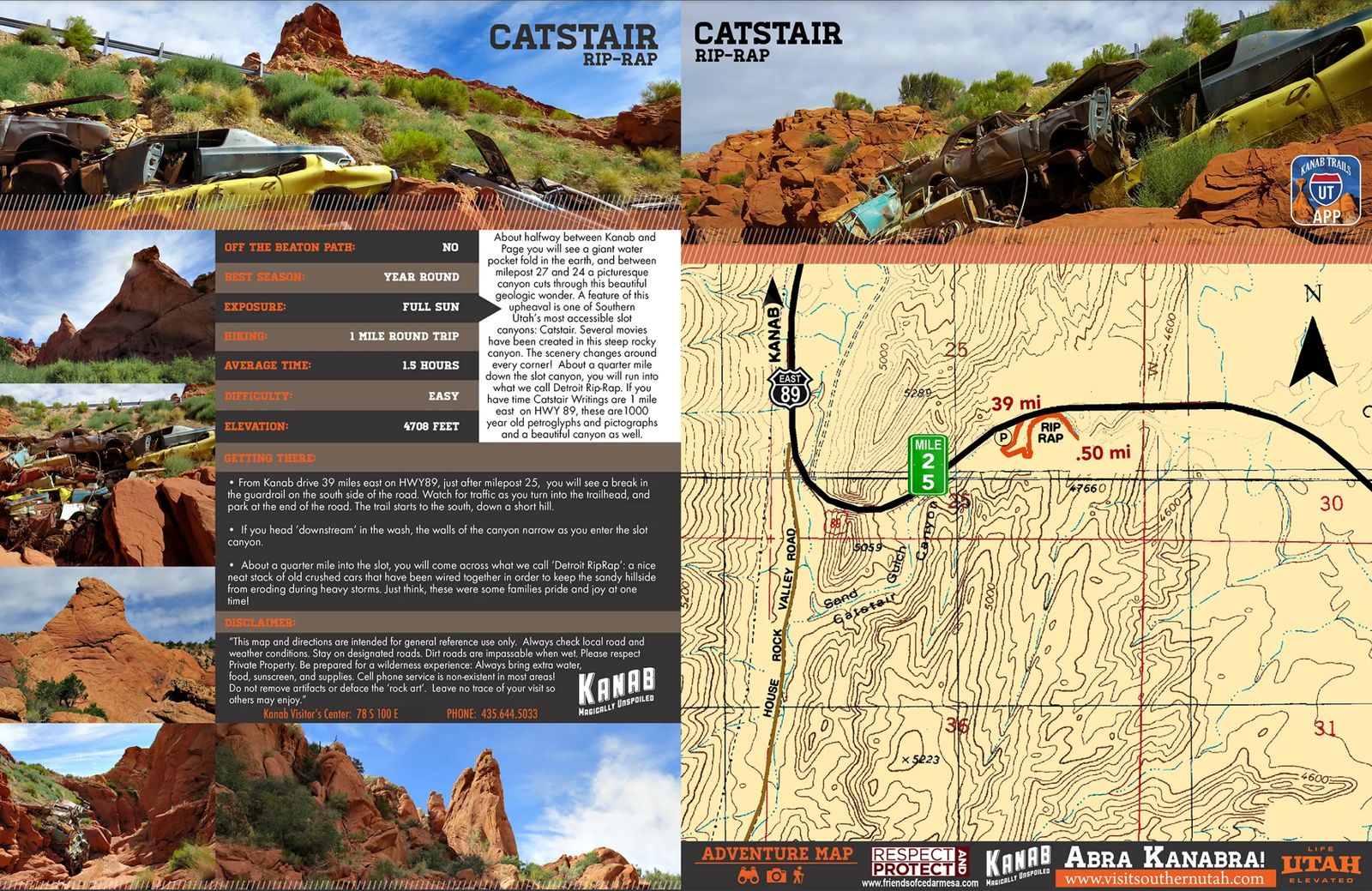 15 - Catstair Rip-Rap (OHV)
Catstair is a slot canyon right near the Catstair writings (only a mile away from each other). It is a beautiful canyon that around each corner it is a different 'scene' and has actually been used in several movie sets.
While normally I wouldn't promote a pile of garbage as a sustainable thing to go and see, this one is a little different to me personally. Growing up in Utah, going to Rodeos is something I LOVE and live for each year.
With that, I have this very odd fascination with Demolition Derby's as well. If you don't know what that is, then it is an arena that is set up after the rodeo is done, or on another day, where old cars come in and the last car running wins. You can smash, bash and flip out on other people in the surrounding cars and arenas. So I think seeing smashed up old cars in a deserted canyon like this just brings up joy of those memories as a child. Especially when trying to piece together which car is which and what model etc....
So if you have the same odd fascination with mashed and hulk smashed cars then hike down this canyon to take a gander, and some odd photos, lol.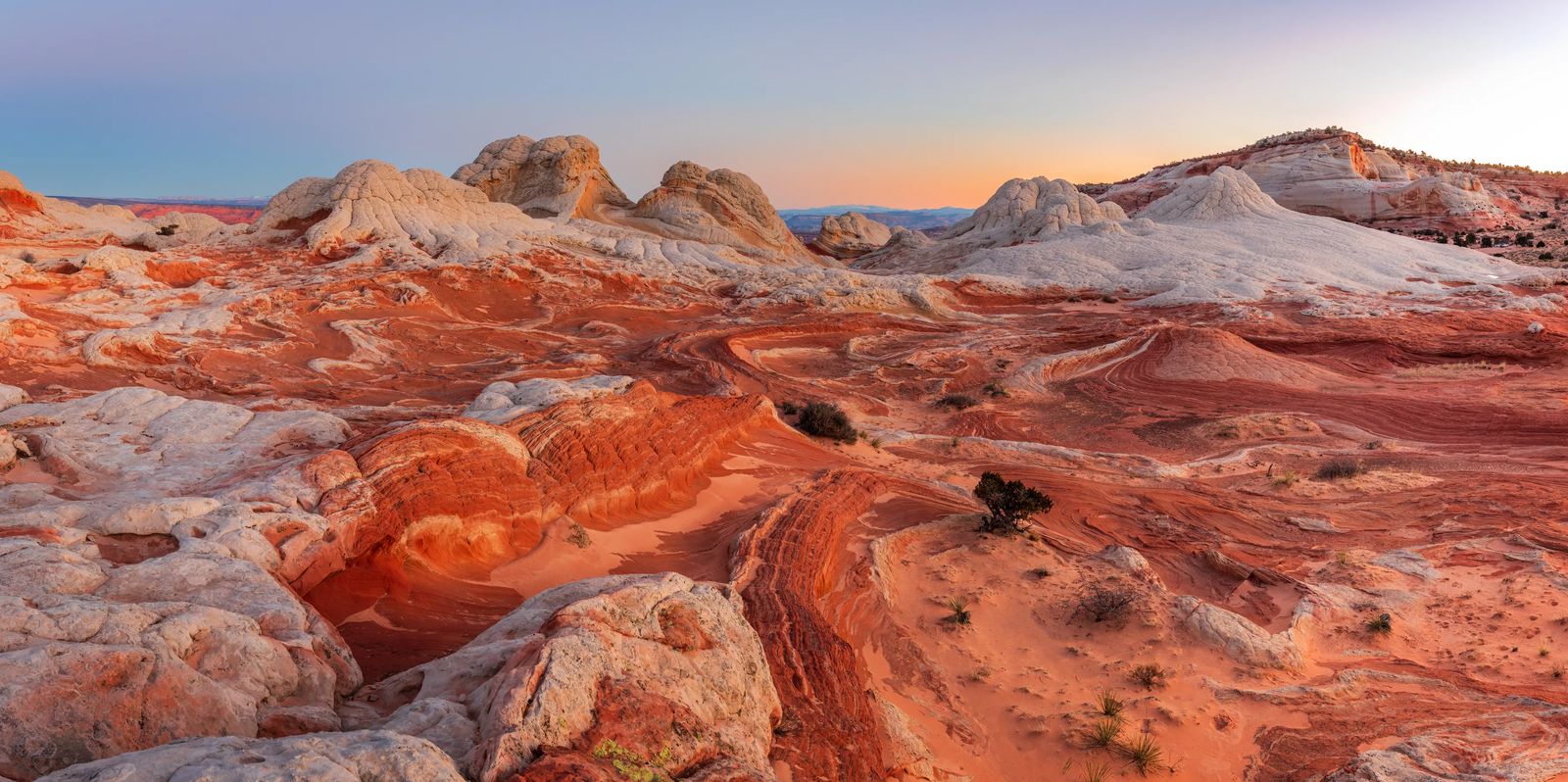 16 - White Pocket (OHV - with Experience in Deep Sand)
I was warned against taking my Subaru Forester on the road to get to White Pocket over and over and over again. The tourism office as well as some old folks in town that we got talking to at the restaurant said that even a Jeep Grand Cherokee could get stuck. The sand is so deep on the approach to the trailhead that if you got out of your vehicle and stood in it, it would go half way up your shin. I'm sure they were also really sick of having to help unknowing or cavalier adventurers pull out their vehicles.
So if you are planning to go to White Pocket, please make sure you are using an OHV or ATV vehicle and your drivers have experience in soft deep sand. I would also throw in these sand tracks to get yourself out of a sand pit if you happen to get stuck.
The hike itself is considered easy to moderate and is only about 1.5 miles long once you reach it. It is a loop trail with 160 feet of elevation gain. There is no shade, or water on the hike, but you can bring your dogs on a leash. The best time to use this trails is from October to June.
To get there take Hwy 89 to House rock road for 9.3 miles (a hard packed dirt road), then turn right onto 1017/Pine Tree Rd to road 1087 then to road 1086 where you will pass through a gate. When you get to the 1017 road, this is when roads start to get really rough (especially for dogs in the car with you). If you are braving the area with a 4x4 vehicle, make sure it has ultra high clearance (trucks/jeeps ok) and take some air out of your tires to avoid a flat tire and/or give you more surface area to stay on top of the sand. You will go through 6.2 miles of deep sand roads, then turn onto 1087 and stay on that road for 3.9 miles and stay left to continue on the 1086 road, you will follow this road for 5.6 miles to the white pocket trailhead.
Make sure you take at minimum 2 liters of water for you and your pups, it is a completely exposed trail so I wouldn't recommend doing this trail in the summer time (June-Sept 1st) as the red rock can heat and retain and reflect the heat back onto you. I typically will add an extra 10 degrees to whatever the current temperature is on my phone and then bring plenty of sun screen, hats, sunglasses and water.
If you do make this trail, and brave the deep desert sands of southern Utah you will find a glorious and beautiful place that will rival the Wave. This hike doesn't require a permit, is off the beaten path, and is just as beautiful as the wave.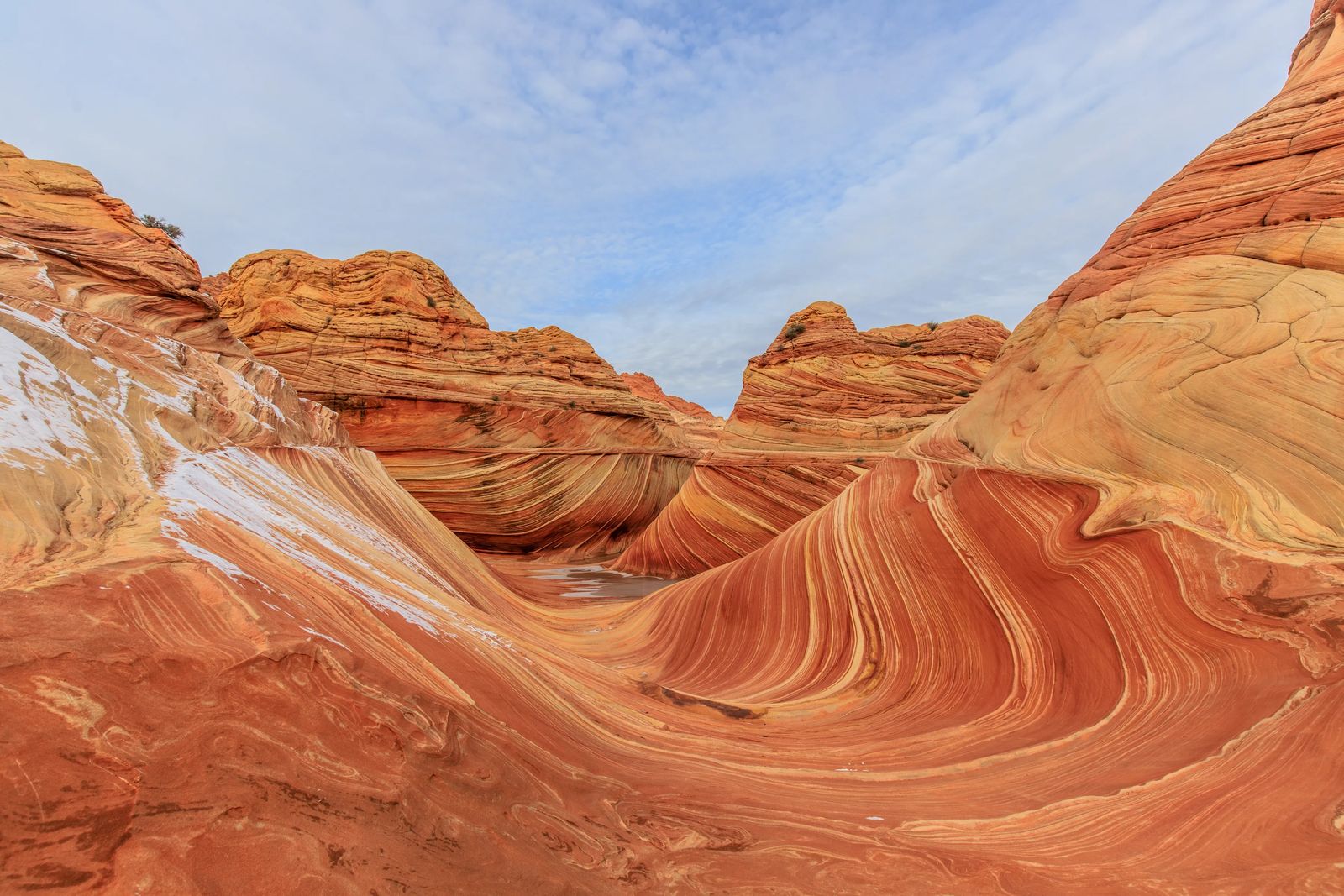 17 - The Wave, Vermillion Cliffs (High Clearance 4x4) - Permit Changes
If you DO decide to hike the wave, and want to try your hand at a permit just expect to have odds like your playing Russian Roulette, lol. I have never gotten a permit myself, but did go to the in person lottery. Here is an idea of hoping the odds are ever in your favor. If you apply online it is a $5-$7 fee per person (prices have gone up apparently) and there are 60 permits available to people who apply online through the entire world. If you go in person, they have increased the odds by allowing 4 groups and/or 16 people max.
So if you have 16 people in the first group called, then no one else can go. You can't join other peoples groups or be on multiple rosters at once or you are immediately disqualified. No one can suddenly add to your group if your number is called. Only your group leader can fill out the form that will give you a lottery number. If everyone in your group isn't present during the lottery numbers being called, then you are disqualified. Basically if you think you can rig the system, you can't, and you'll get disqualified - so just don't be that person and try.
There was a guy who had tried to get a permit 38 different times alternating online and in person and still didn't get it when we were there. If you apply for the online permits, make sure you are applying for your requested slots at least 3 months in advance.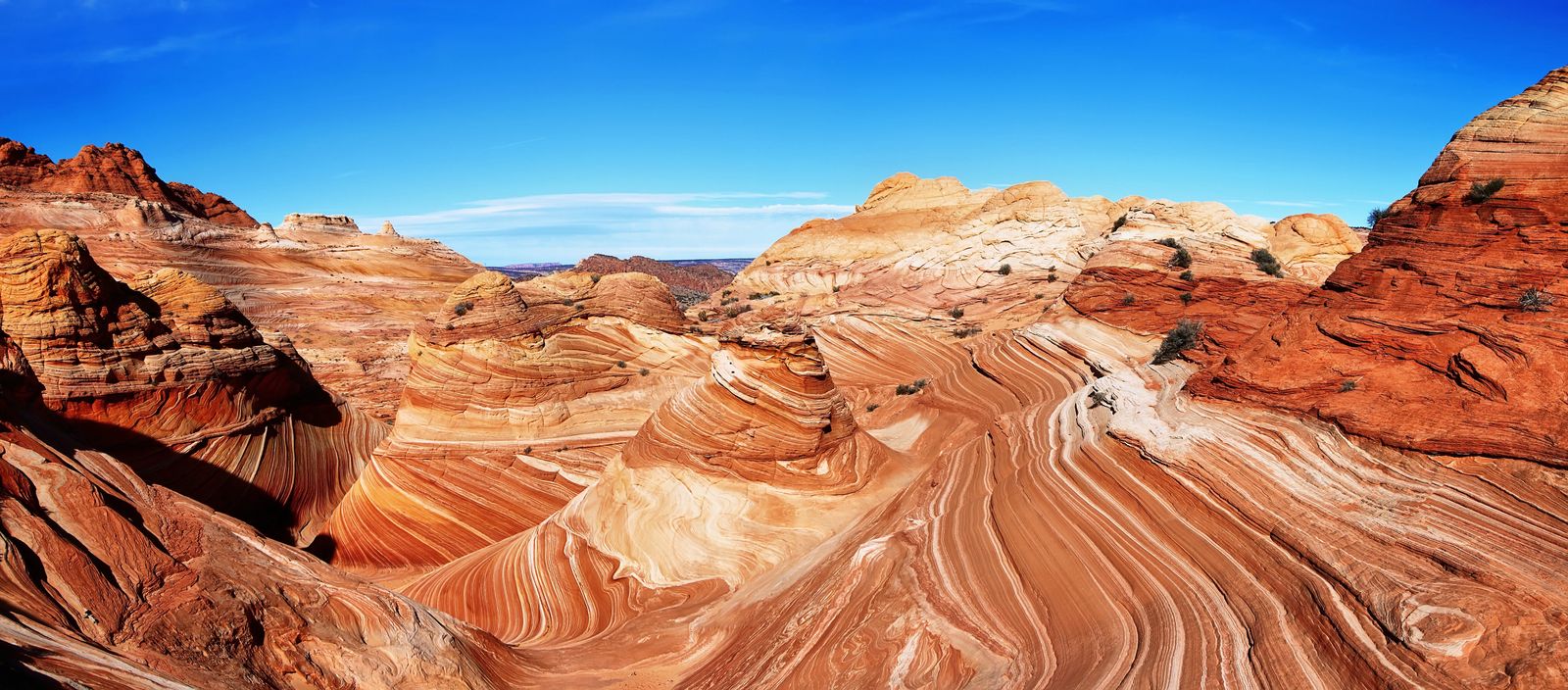 When we showed up for the lottery, there were 101 groups on a Friday, and 71 groups on a Saturday. You have to show up for the lottery the day BEFORE you plan to do the hike. Don't go on a weekend that there is a festival or sports game. The lottery form has to be filled out at 8:30am, and they call the winning numbers at 9am at the visitors center gym (NOT the BLM office).
If you go during off season, then be aware they are not open on Friday-Sunday.
If you DO win a lottery ticket by some miracle, make sure you plan to stay an hour for a safety presentation/etiquette on the trail. This presentation is required to have all team members there for. Once you win the lottery, you must pay $7 per person AND $7 per dog to go on the trail. They only accept cash and/or check and do not supply change for you.
The presenters brief everyone before the lottery to basically not cheat. They also warn people that it is a very difficult hike that several people have perished on. Of the eight people who perished last year, only 3 of those were from dehydration - so PLEASE make sure that you are prepared to hike a difficult 3 hour hike into and out of the wave. If something happens to you, there is no service and you will be relying on someone to hike out, get help, wait for them to mobilize, then the team hike in to haul you out over a period of 6-8 hours carrying your dead weight. Please review my beginners wilderness safety and first aid post before going on this hike.
The best time to hike the wave is in spring, winter or fall and in the mid-morning to afternoon because of all the shadows you will run into if your attempting to photograph it. Otherwise you can do the hike before the sun comes up, or for galaxy shots at night with some light painting.
The hike itself is 6 miles long, some areas are not very well marked, but those who go are provided a picture map by the BLM office. I would strongly suggest downloading the AllTrails map to your phone or using GPS especially if you are like me and don't have a strong sense with navigating these areas.
Because of the danger of the hike, and having never personally gone on the hike myself - I will direct any further information on the trail to the BLM office and thewave.info website.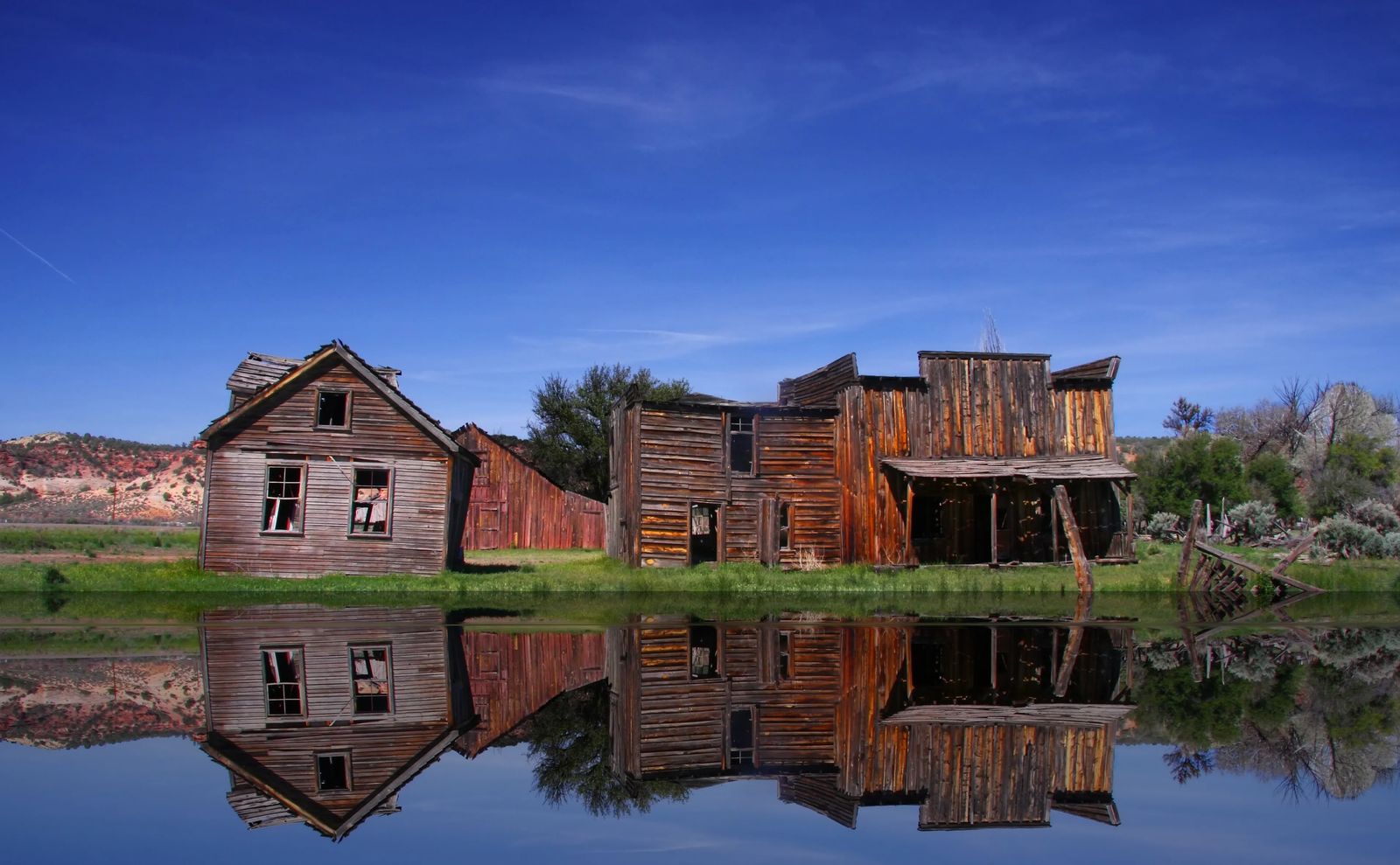 Things To Do In Kanab Tidbits To Remember
I mentioned this a little bit throughout the article, but just make sure if you are visiting this area in the summer to bring plenty of water. The red rock sandstone absorbs heat and then reflects that heat back onto hikers. Wear sunscreen, hats, and sunglasses and make sure you are putting sunscreen under your chin, and on the bottom surfaces of your face as well as the ones directly hit by the sun. Plan on bringing 2Liters of water per person, per hike.
Use a GPS or download AllTrails to your phone, and give a list of hikes you are planning on going on to a friend or family member before leaving so they know where to look if they don't hear from you.
Dog paws can get severely burned here and there are rattlesnakes in the area so always make sure to have them on a leash, put protective booties on them, bring 2L of water for them per hike, and pick up their poop along the trail and pack it out.
Leave no trace by packing out all garbage, toilet paper and dog feces. Please do not carve your name in the rocks or touch the pictographs and petroglyphs on these hikes. Stay on the trails and respect mother nature so that rescue workers doing have to put themselves at risk for your mistakes.

What To Pack For Adventures Kanab
I have a bunch of kits that I put together here which it includes what I keep in my backpack while hiking. There is one kit I put together of what to include in your bag when you plan on hiking in southern Utah. Otherwise you can just read the list below and see if you already have the items needed to have a safe, healthy and happy adventure below.
I would highly suggest a camel bak backpack with an insulated water bladder of 2-3L along with an extra layer even in the summer in case you get stuck and need shade. I also always put sunscreen, a head lamp, a bandana, small My Medic first aid kit, and some kind of meal or snack to take with me on the trail. I also use hiking poles because I have a chronic tendonitis in my feet that make me a bit more unsteady when I get tired. So if you aren't an avid hiker, get some hiking poles to prevent ankle rolls that result in ankle fractures.
I never leave on a hike without a hat, sunglasses and 2 Liters of water no matter where I am. I also personally carry an epi pen and inhaler for my asthma, and a snake venom kit, and pliers for cacti needles if I need to pull them out of my dogs or myself.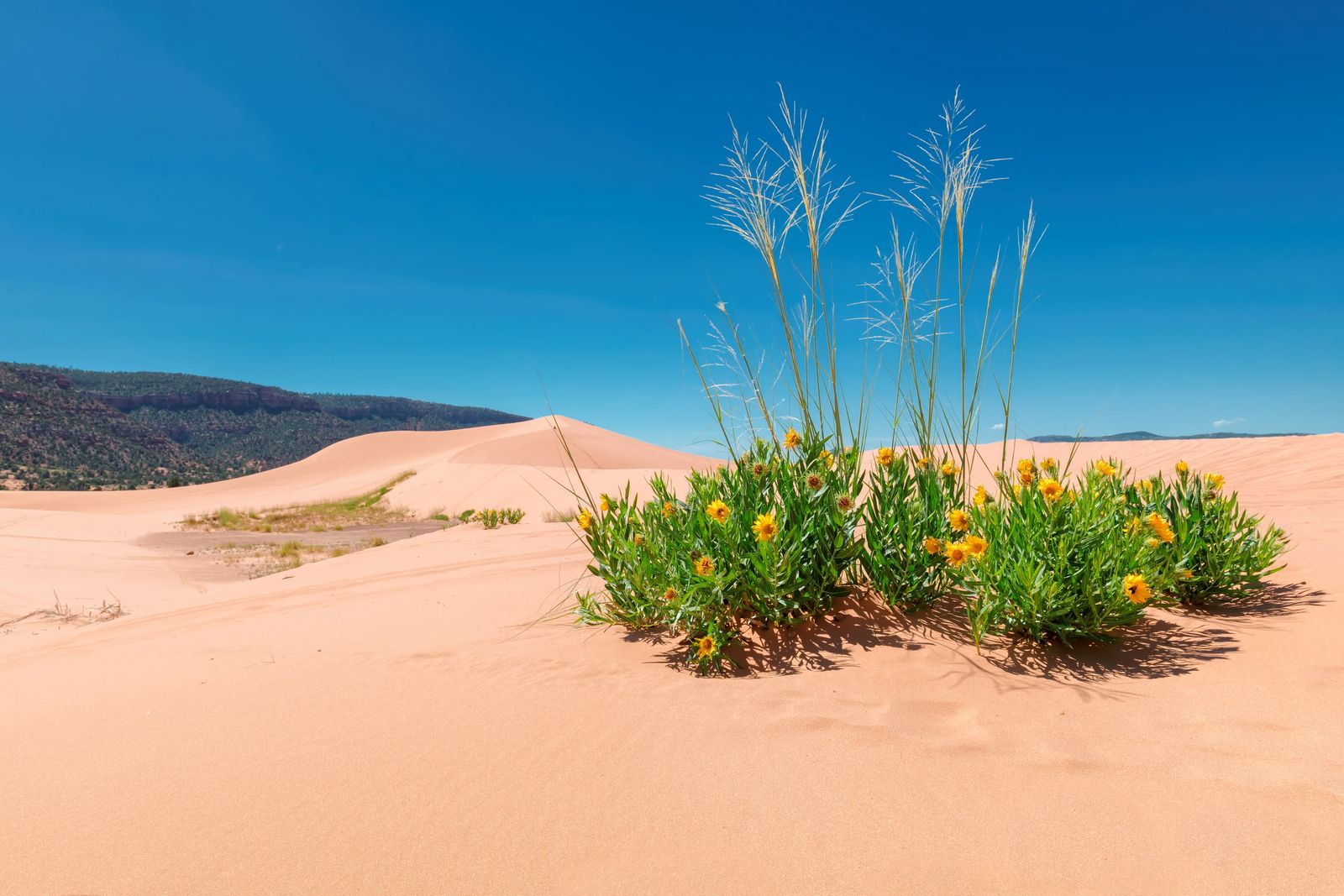 For my dogs, I pack their water, some treats, doggie booties, bandanas, snake venom kit for dogs, and a washcloth for paws or brushing off dirt from their faces. If it is cold I will also usually pack a sweater for them just in case, and in the summer a piece of cloth they can lay down on if they get hot or I can tie off to provide shade if they need it.
Last but not least pack yourself, a heart full of adventure, food, fun, and get ready to have an epic time in Kanab.
If you enjoyed this post or found it useful I would so appreciate you sharing this article on your favorite social media channel and then follow @CultureTrekking on your favorite social media platform.
If you have any tips/tricks or advice you think I missed on things to do in Kanab besides the wave, be sure to include them in the comments below!
Cheers and happy travels on the trails friends.
Google Map Of Locations in kanab
Like it? Pin it! Sharing is Caring ;)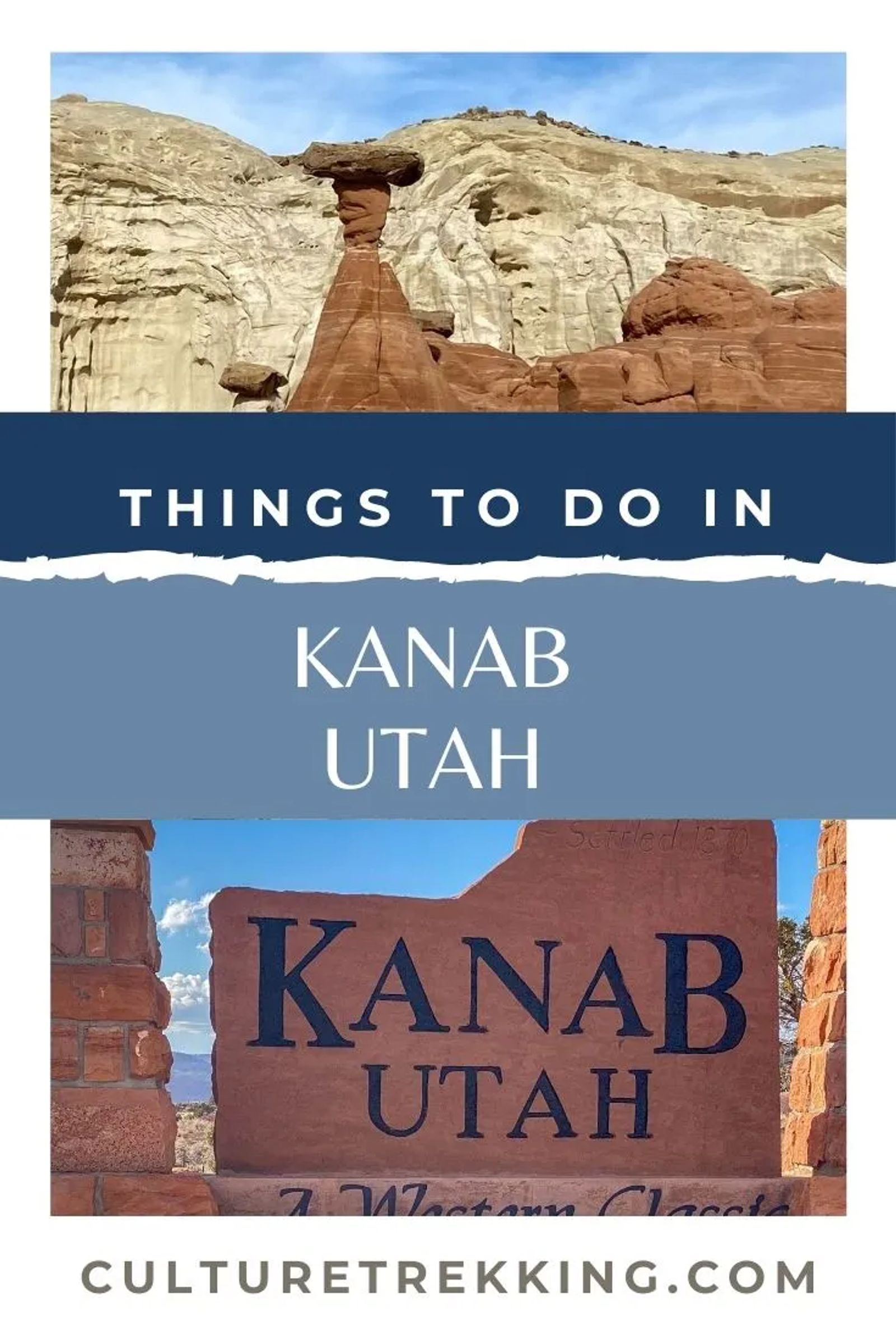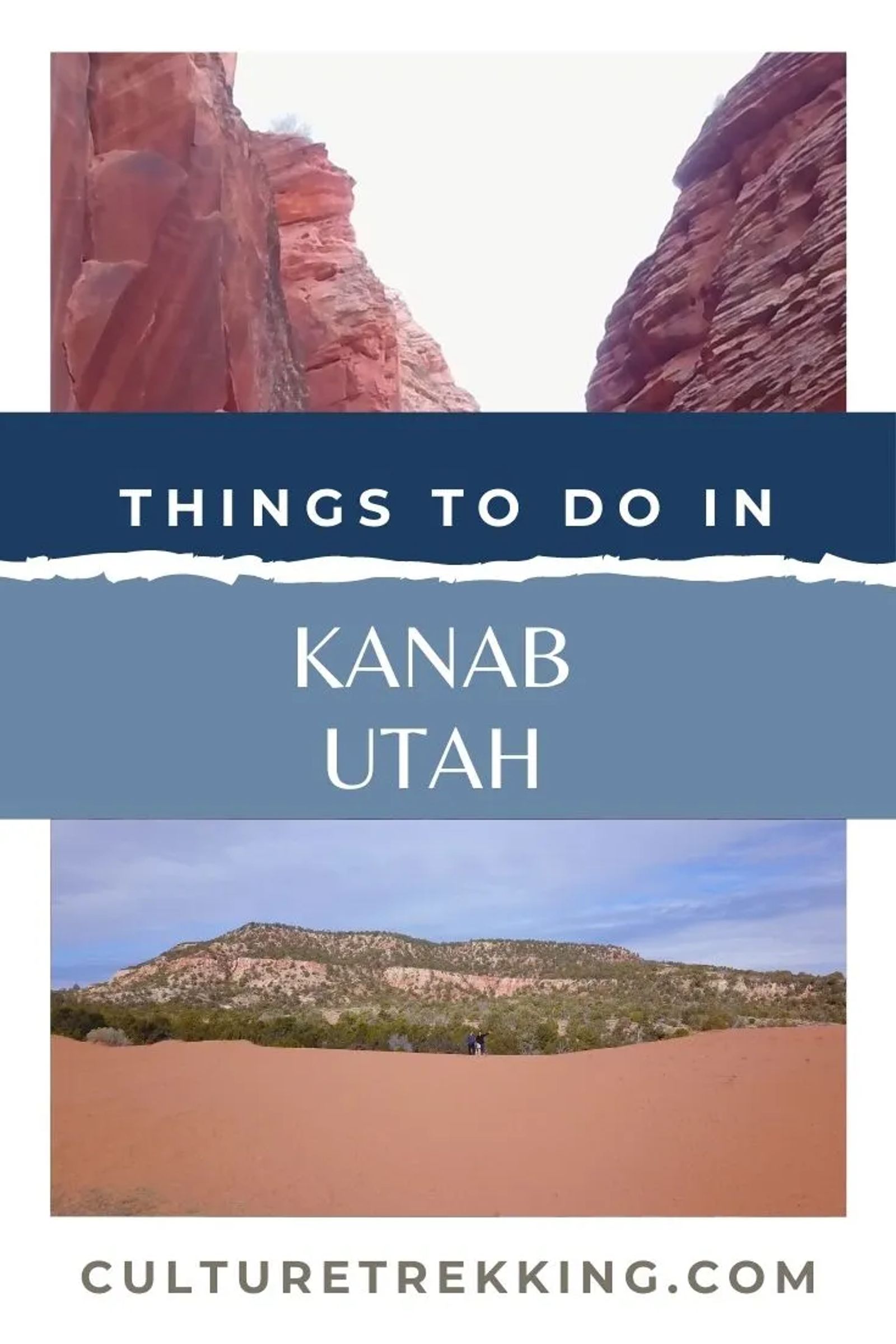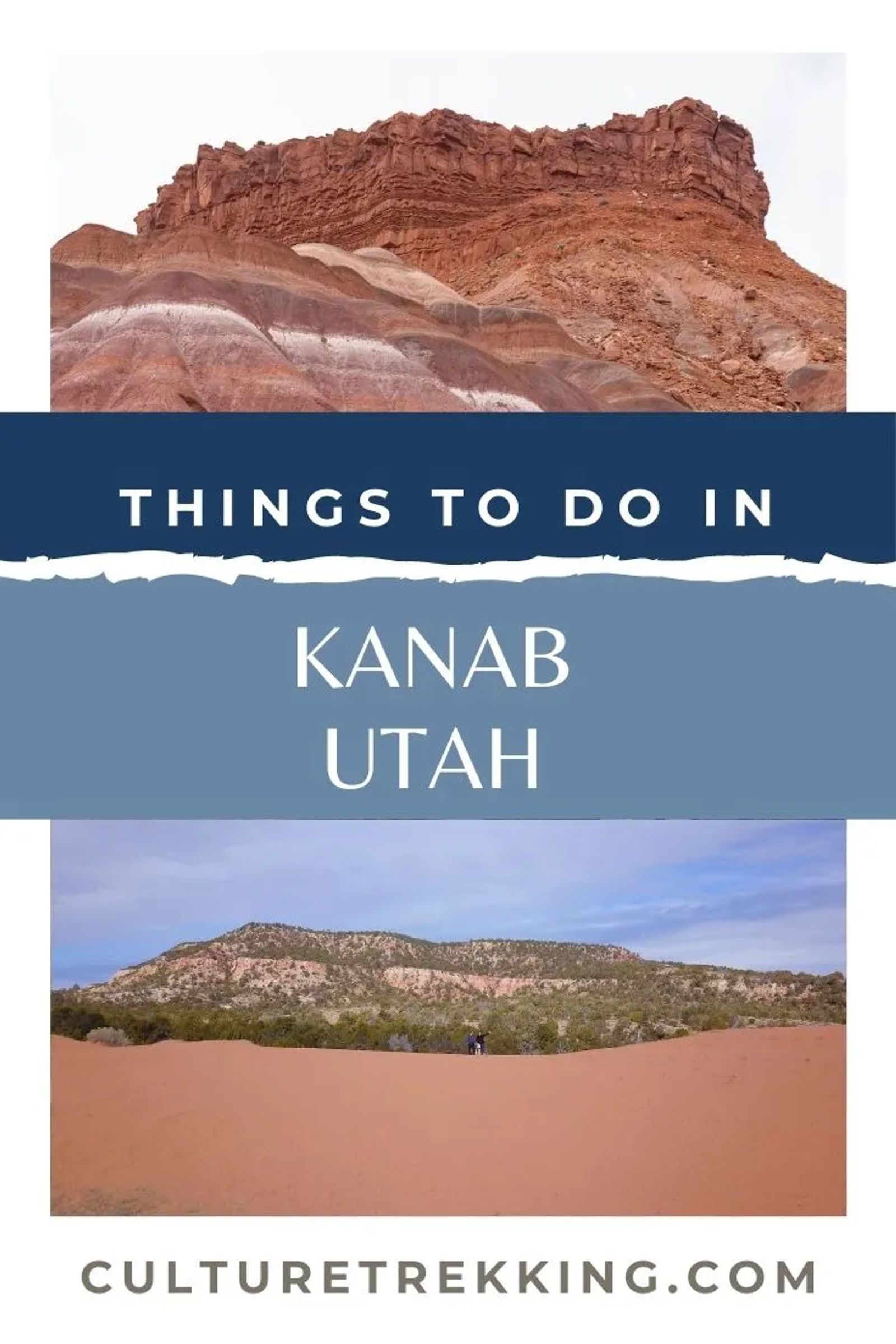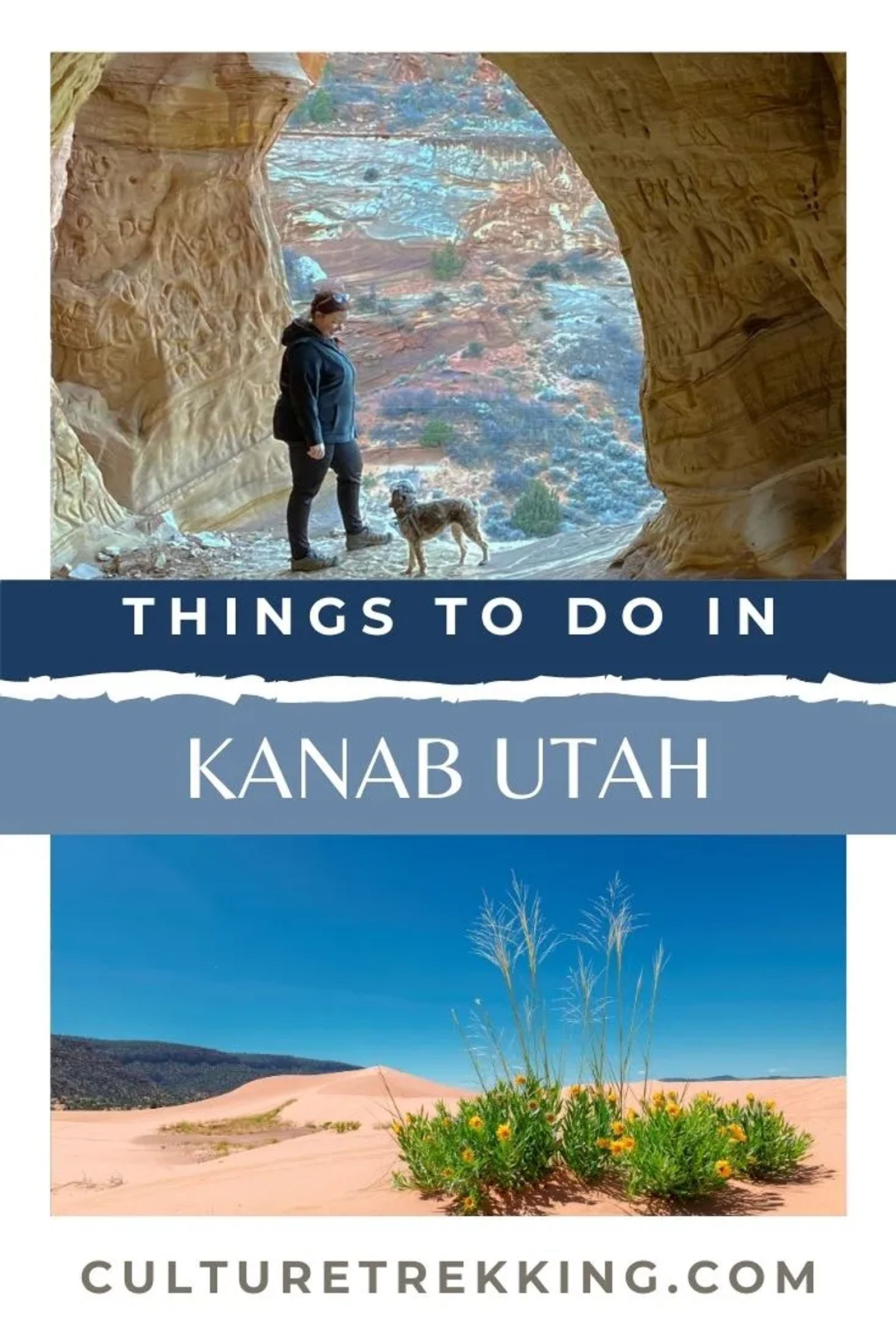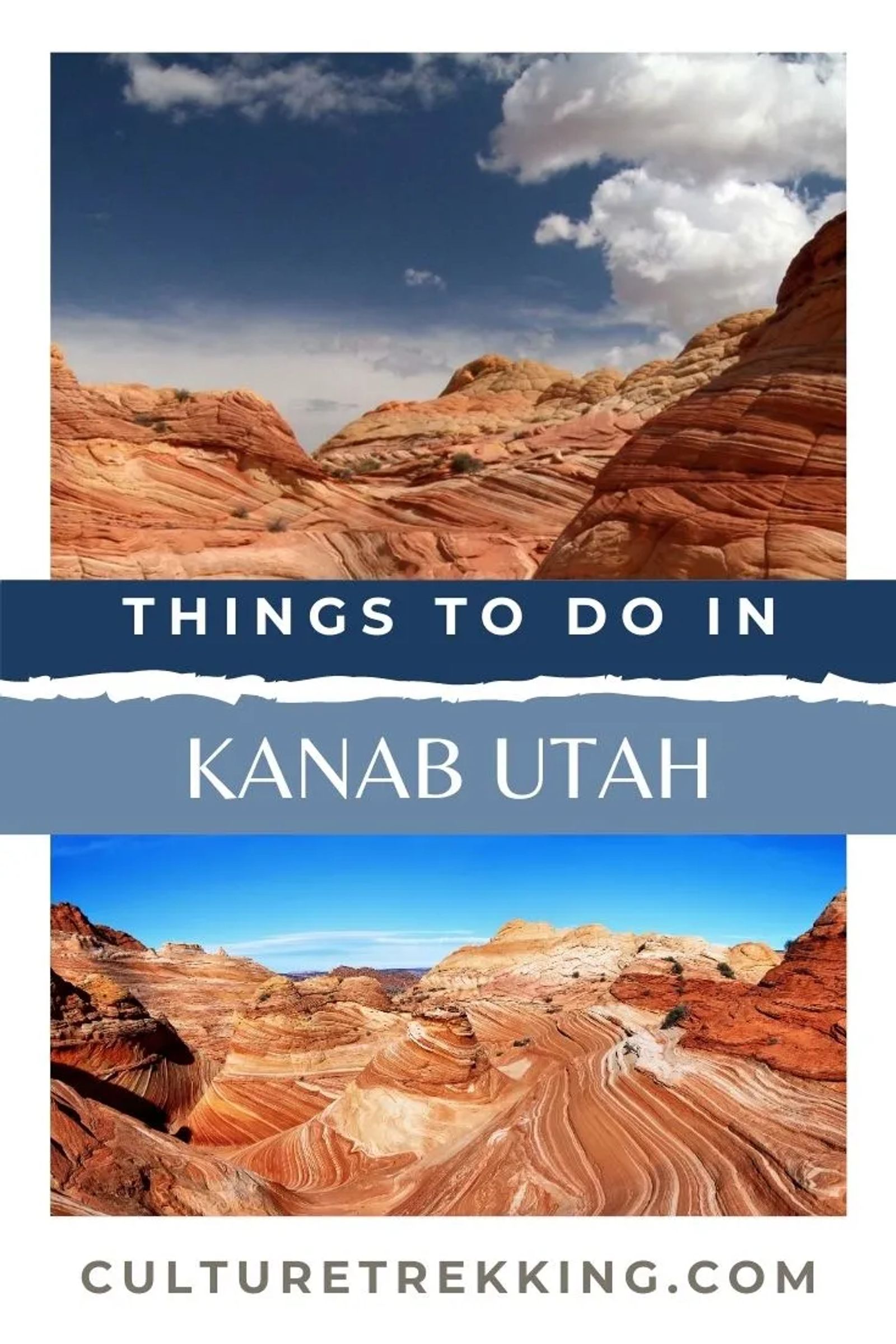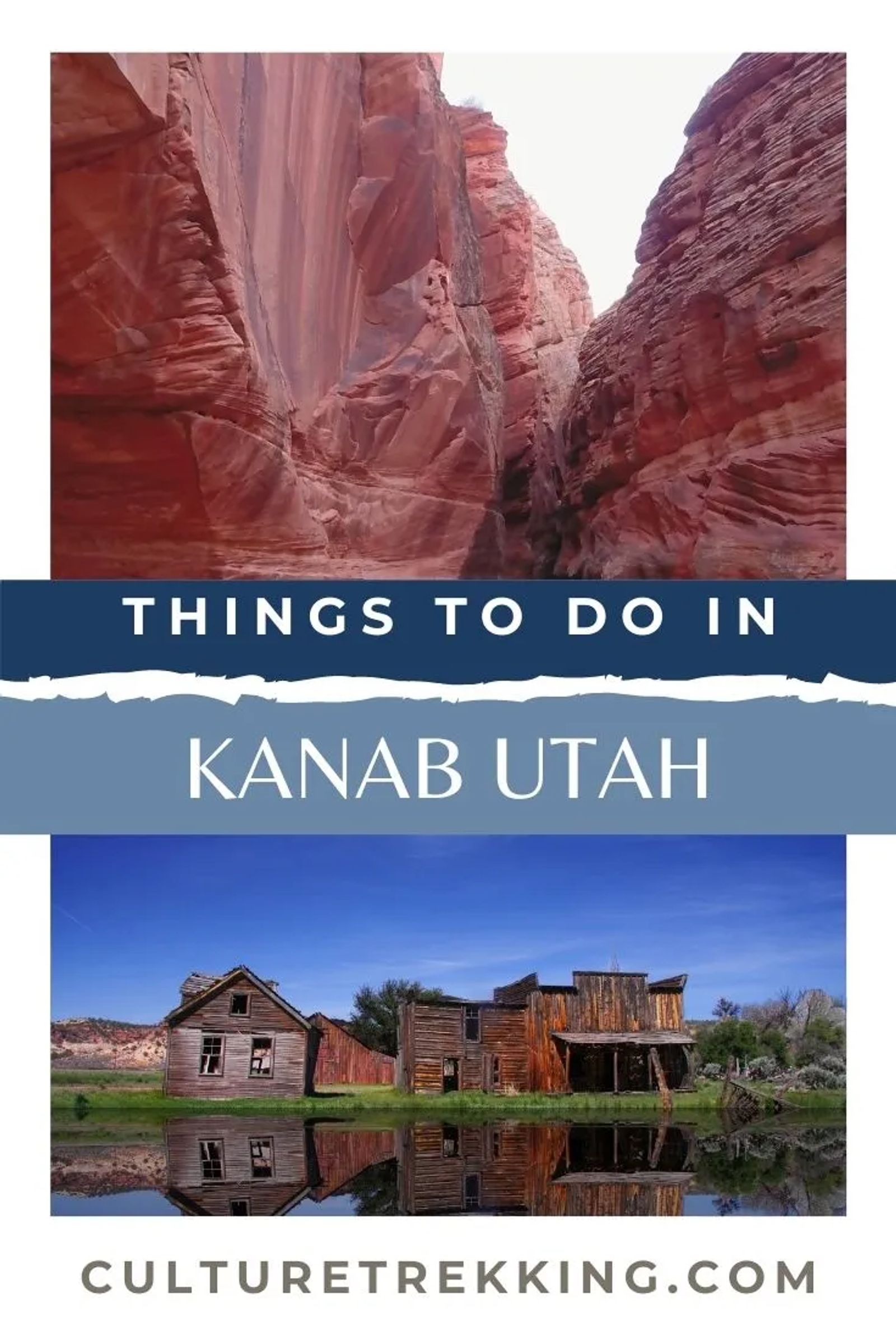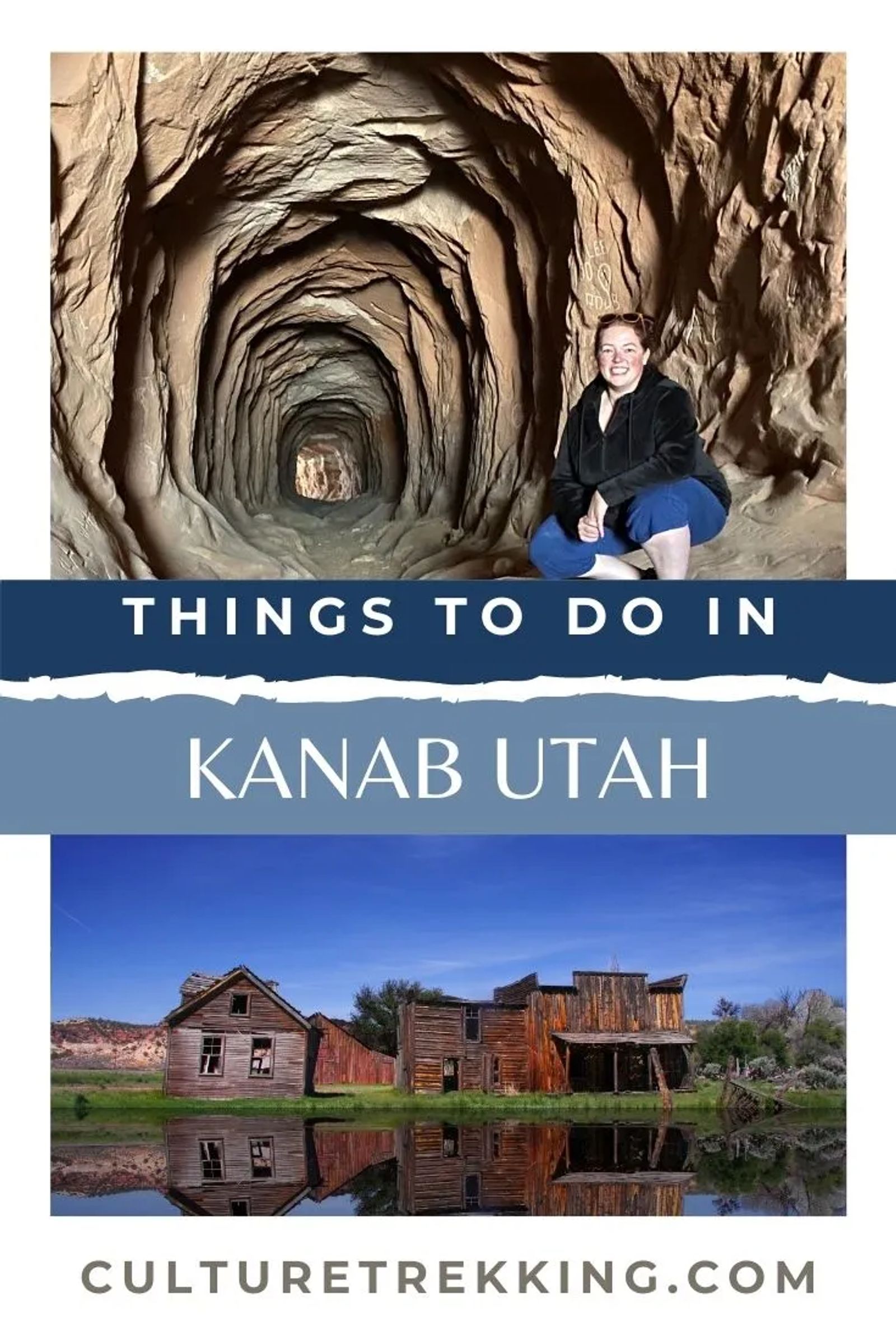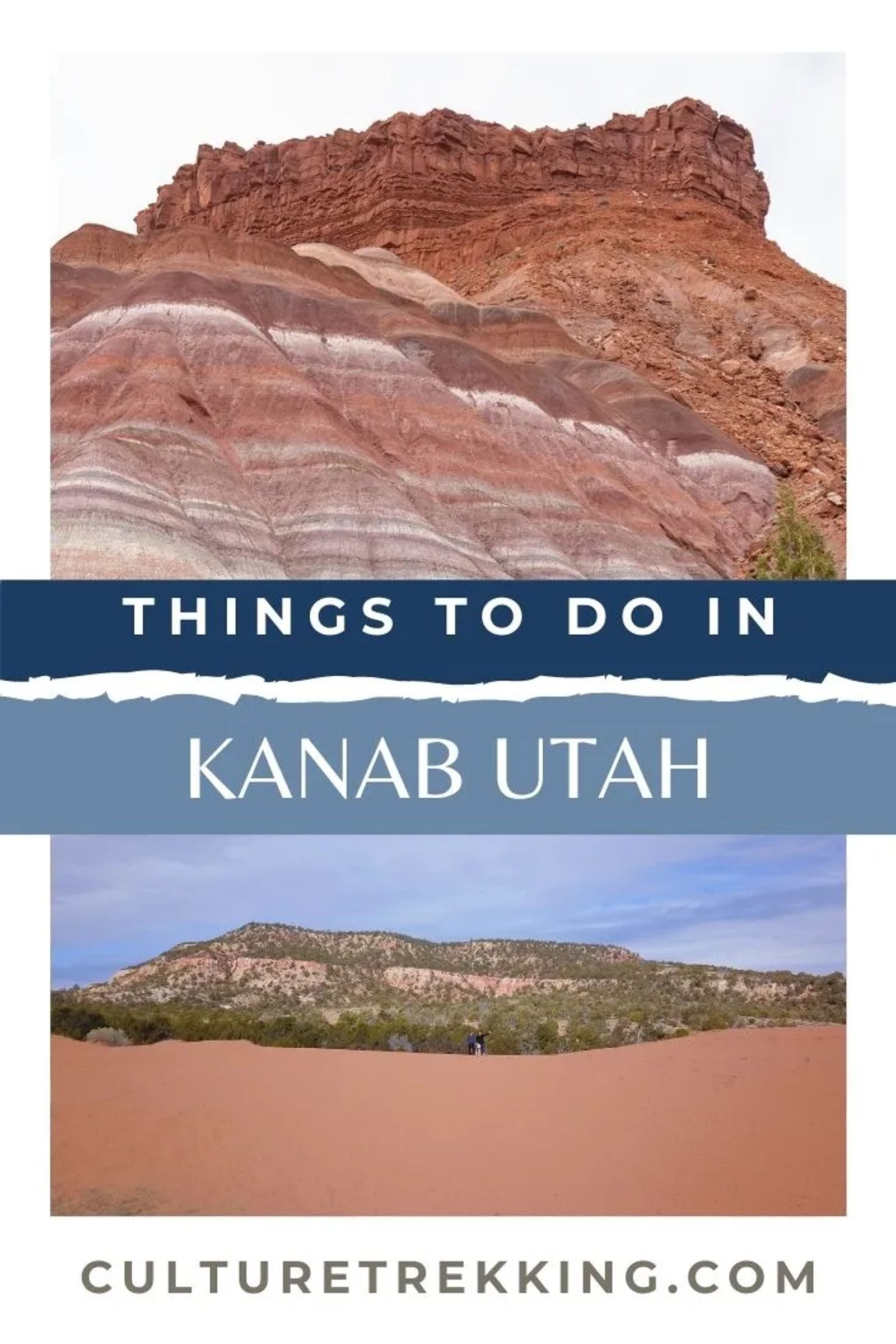 Latest Articles On Culture Trekking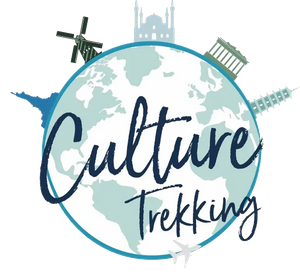 Culture - Connection - Art - Adventure