Things To Do In Rovaniemi Finland
There are few places in the world left that can provide gritty adventure that really pushes the boundaries of the humans to survive the cold. In Rovaniemi you can learn about tribes that have been surviving here for centuries at the Arktikum Science Museum, take a guided tour down Korouma Canyon and climb ice waterfalls, get into a suit and go Northern Light hunting, and take an icebreaker cruise to float in a survival suit. Go back to your cozy hotel with a roaring fire and step into a sizzling sauna while dining on the local delicacies of Northern Finland.
No matter what you decide to do in Rovaniemi Finland you won't be bored, and I dare say you will be awed by the amount of adventures available in Rovaniemi not just in winter, but year round. I detail each of these down below with pricing, hours, best time to visit and budget friendly ways to see it all. I visited Rovaniemi in November of 2021 but have updated it with the most recent information in 2023 to make sure it is accurate.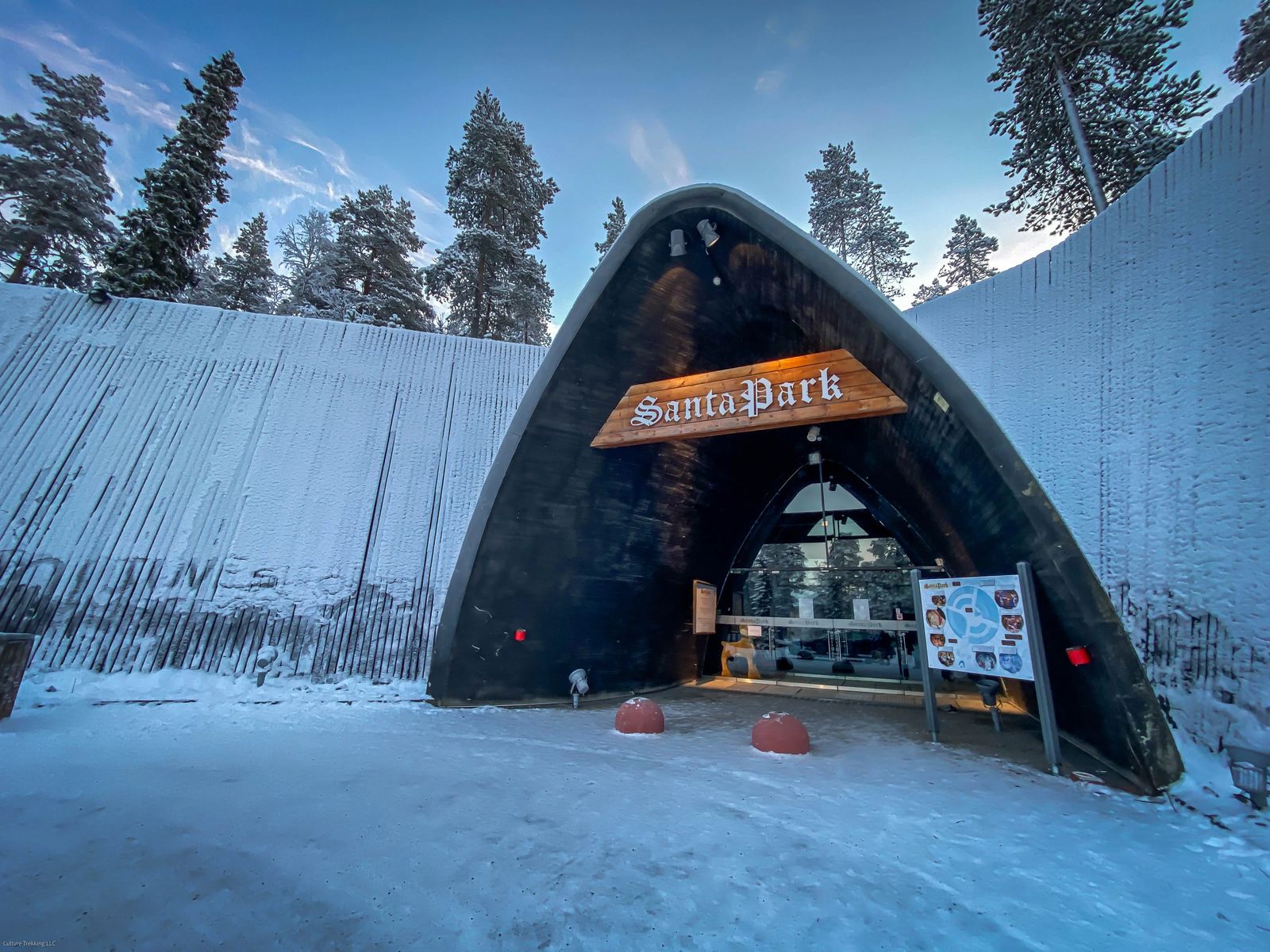 Santa Claus Village vs Santa Park
HERE is what MOST bloggers don't tell you, or those Lapland Santa Village Instagram photos aren't honest about. There are TWO Santa Compounds where you can see Jolly Old Saint Nick. There is Santa Claus Village, a massive complex with many many different accommodation options and pay for each activity individually. Then there is Santa Park, which is also outside of town, but in an underground bunker (from the war days of Finland with Russia) that is a one time fee with lots of activities.
So let me break these down a little more for you.
Santa Claus Village is where you will find the official line of the Arctic Circle complete with pay to play ceremonies and Wellness tours. They have the Apukka Resort adventures with husky rides, and reindeer, along with those glass igloos to watch for Northern Lights. They also have Snowmobiles for rent, and an Elf Academy. Make sure to visit the Arctic Snowhotel, or head out to the Aurora hunting with Lappish food experience. Last but not least, you can go see Santa Claus, and pay to have your photo taken and some video with him by his elves. The entrance to the actual village is free, but for each experience, it comes with a cost. To stay at Santa Village for 5 nights, for 2 adults in January it will run you about $1,788 (as of 2023).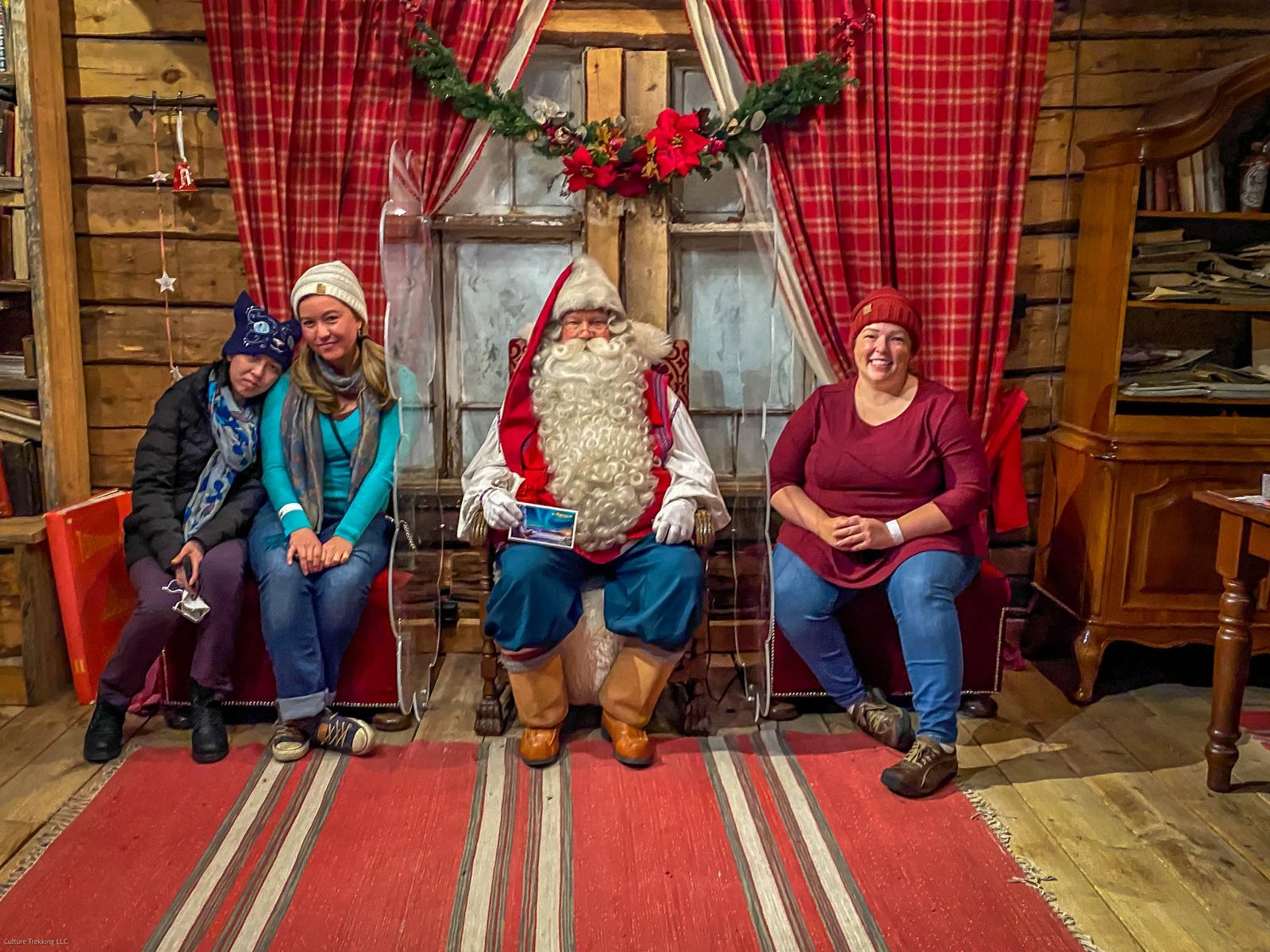 Santa Park has Santa Claus as well, they allow you to take photos with your phone, or you can have them taken by the professional elves there and purchase a thumb drive to get them digitally. There are rides, a show with acrobatics/magic/and comedy (not language specific), food for purchase, Elf Academy complete with a hat and diploma, Ice Gallery, Shopping, Arctic Circle area, lots of photo areas, send letter to Santa (must purchase postcard), play area, arcade, gingerbread cookie decorating, and decorating your own elf ornament. Unless otherwise stated, this is all for a one time fee.
For Santa Park, Adults are 42 Euros a person, children are 36 Euros with infants free. They also have family packages for 4 starting at 360 Euros with everything included. There are add-ons optional including a gift from Santa for 12 Euros, and Lunch (12-19 Euros). For a full list of cafes and restaurants visit the Santa Park website.
We chose to go to Santa Park because it was November, we were freezing from our Northern Lights tour the night before (the cold seeps into your bones folks). So being inside was much more enjoyable for us personally, also Finland is EXPENSIVE, so not having hidden fees was really nice and we still felt like we got all the fun photos and bonding time as friends doing Christmas activities. The train ride in the bunker could be better, but the characters were cute. Overall we had a great time, and I would definitely go again.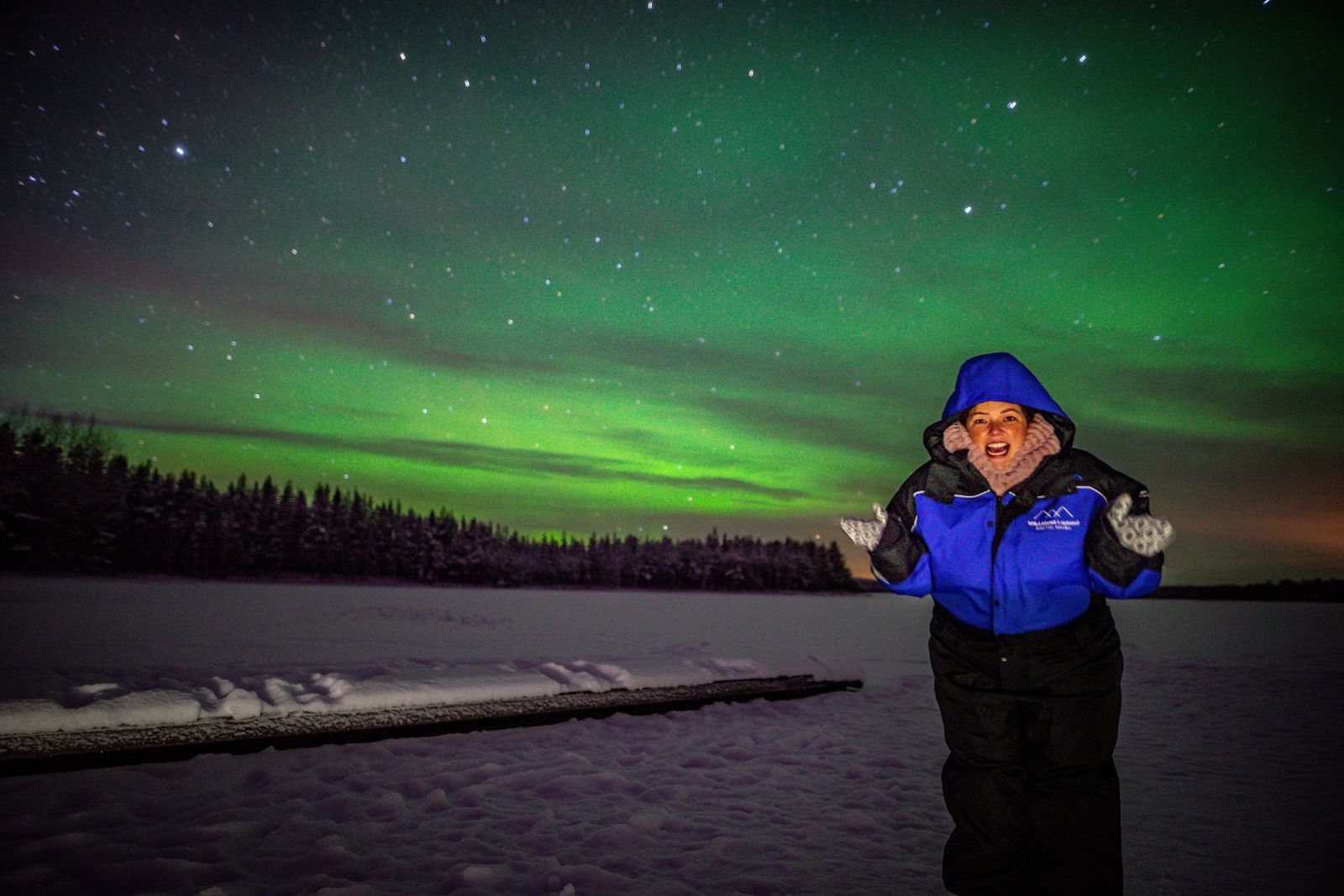 Northern Lights Tour
The best time to see the Northern Lights is in September to the first snow falling in Finland. You have a 40% chance of seeing them while you are there, and taking a guided tour gives you a higher likelihood of getting the coveted photos. The tour guides will know the best spots with the least light pollution, best setting, and all the pitfalls and dangers that come with being near the Arctic Circle. I took my tour with Wild about Lapland and it was FANTASTIC!
I give all the details for seeing Northern Lights in Rovaniemi in a separate article. I go over the best apps, factors that affect Northern Lights, what causes different colors, and what the Northern Lights actually are.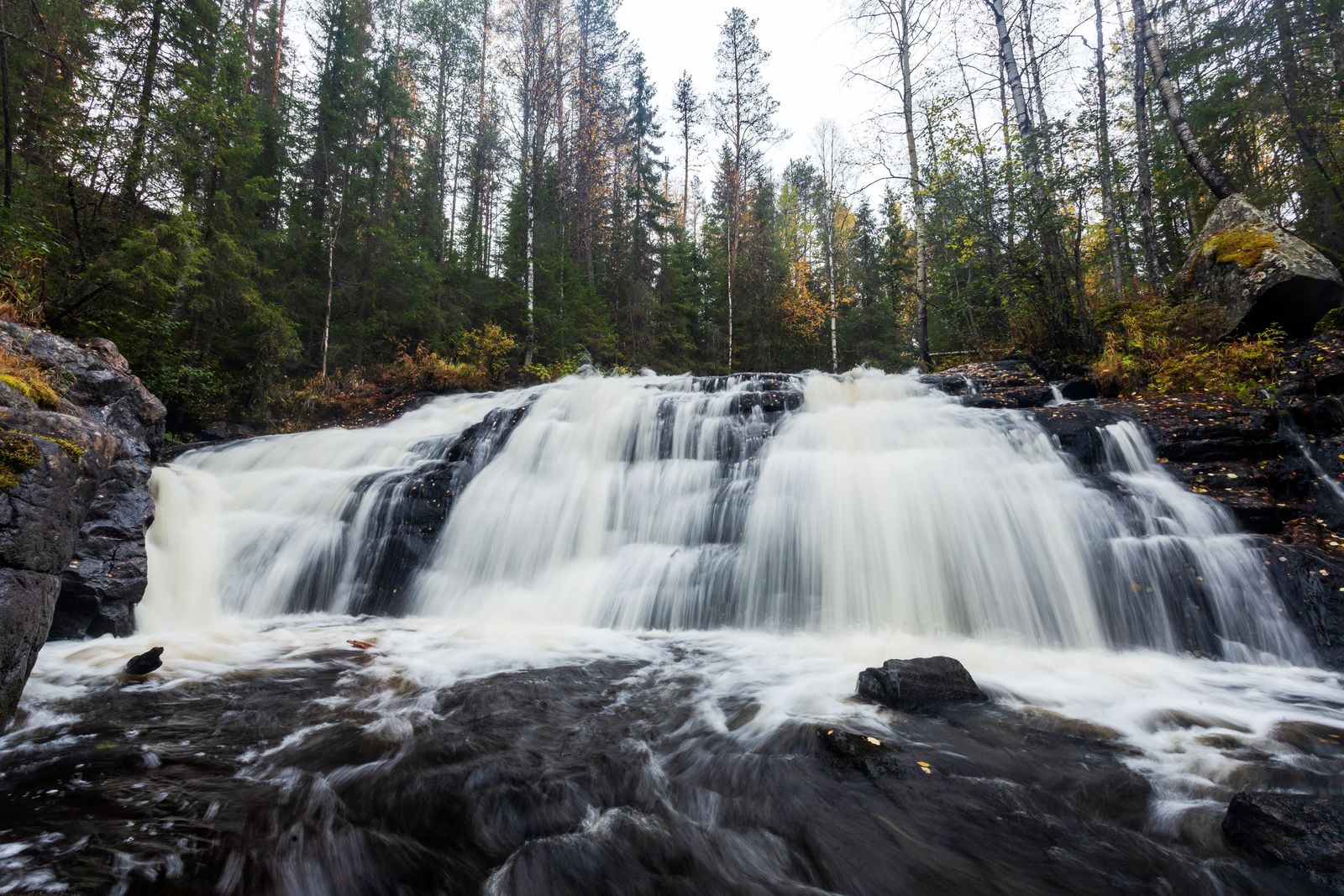 Korouoma Canyon
Korouoma Canyon is a nature reserve with the beautiful River Korojoki flowing through it. You start at Saukkovaara parking area and can hike Koronjää 3 miles (5 km) to the Hannunkallio viewpoint and several other trails in the summer from here. You can also hike in the winter with a guide and some snow shoes.
In the winter the Koronjää route is where you will find the six different waterfalls with the Ruskea virta and Mammutti being the most popular. While you could do this on your own, because the winters are so brutal here, I would highly recommend utilizing a guide - do not hike out here alone in the winter. If you want to try your hand at ice climbing head to the 196 ft (60 m) ice falls.
Apukka Resort
If you are looking for glass igloos, secluded forests, and an upscale experience then Apukka Resort is your best bet. To stay here for 4 nights for 2 adults it will run you about 490 Euros (as of 2023), this doesn't include the restaurant or other activities on site. There are saunas, hot tubs available for some rooms and an airport shuttle and care for hire (if coming from the train station) at an additional charge. Unfortunately they do not allow pets to stay at this hotel.
The resort is located about 20 minutes outside of the center of Rovaniemi, so you will need a car transfer to get there (parking is available as well). It is nestled between two frozen lakes in the middle of the the arctic forests providing a very secluded area with minimal light pollution for optimal Northern Light viewing in Autumn and Winter.
Activities near this resort include fishing, skiing, hiking, cycling, walking tours, bike tours, themed dinner nights, tour or class about local culture, and horse riding in the summer.
In the winter you have the cross country ski school, ski equipment for rent (on site). They also have ice fishing tour available, winter fat bike tours, snow shoeing, and snow mobiling. You can also do a reindeer sleigh ride or husky sled ride tour during the day or night and even go through the forest to see Santa in his hut. There is also the lakeside sauna experience with a traditional polar plunge for the brave (or insane, lol).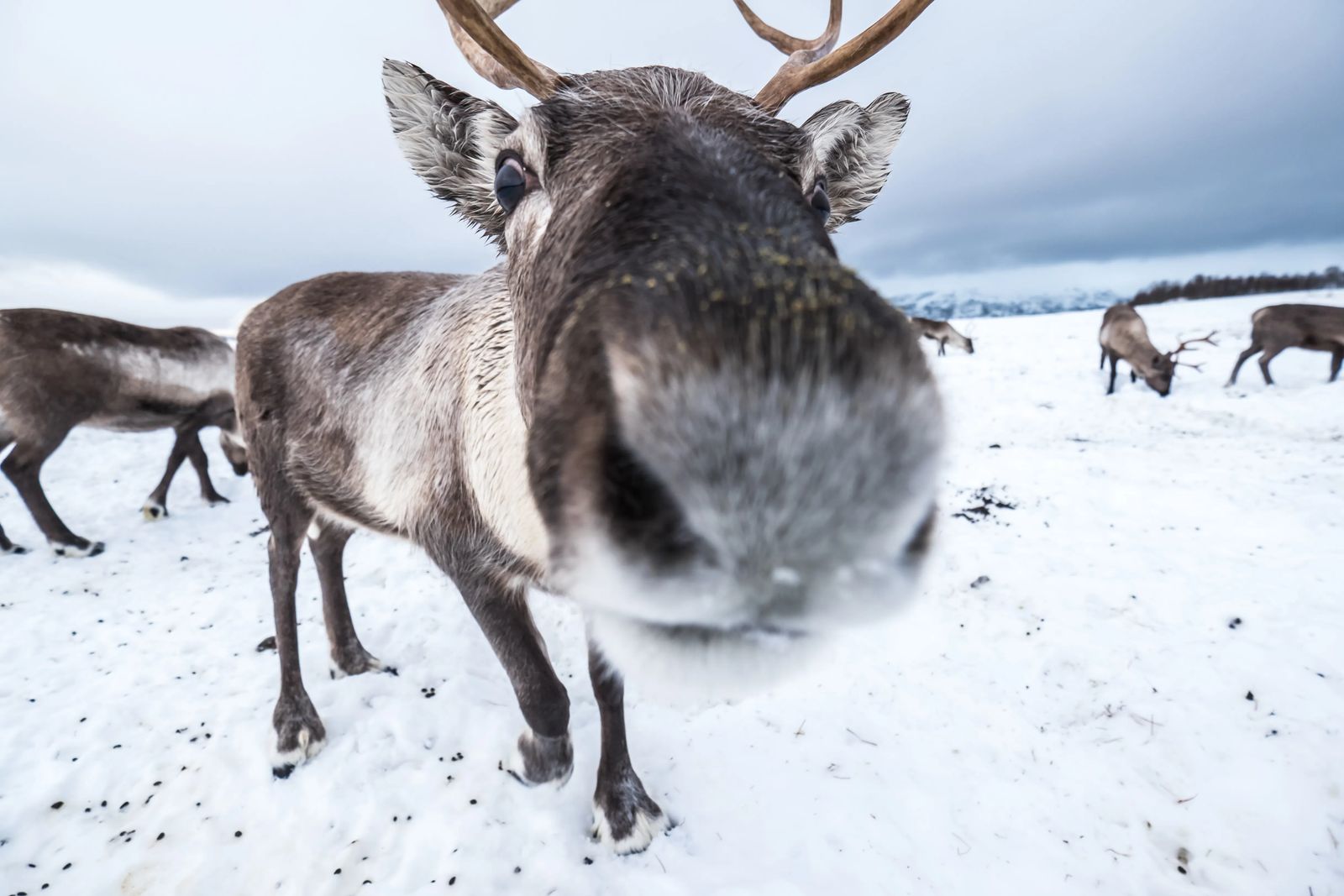 Reindeer Farm And Sleigh Ride
If you don't want to go to the resorts or Santa village, and still be able to see the Reindeer, then head over to the Reindeer Farm. Here you will find over 100 reindeer, and your tour includes 100 reindeer, Finnish meat soup for lunch, ice fishing, snow shoe, skiing, and kids get a small gift. At the end of day everyone gets a warm beverage & local pastries by fire in Lapland hut.
As far as pricing you are looking at a sleigh ride for 194 euro for adults, 174 euro child 6.5 hours total for the trip. For 2-8 people, without sleigh ride 174 euro. 6.5 hours 3-5 people this is everything listed above except for the sleigh ride. Kids need to be more than 5 years old in order to participate for safety and insurance reasons.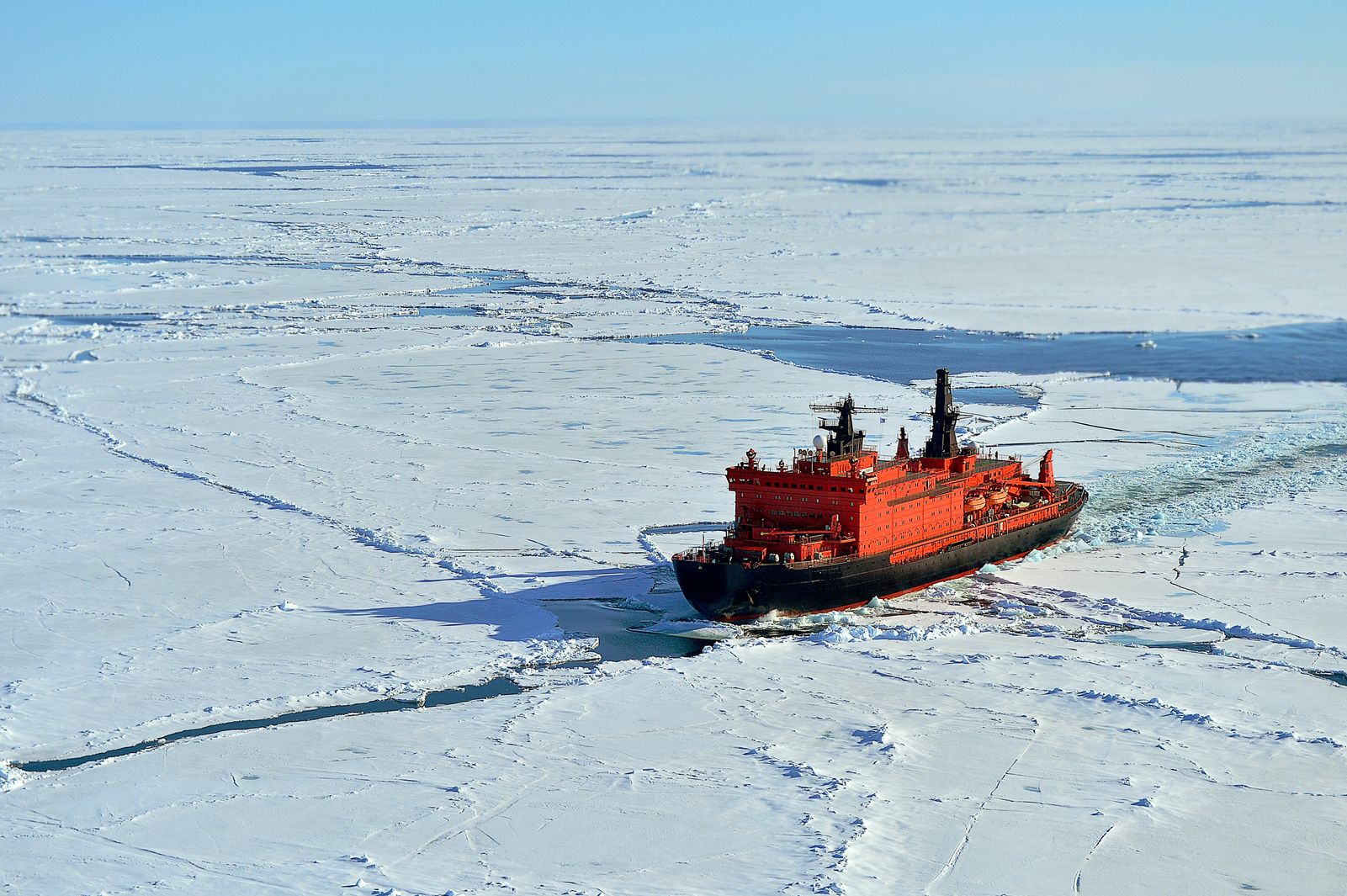 Icebreaker Cru
The Icebreaker Cru Tour is outside of Rovaniemi but close enough that it would be worthwhile going. It is one of the three things in this article I really wanted to do and wasn't able to. I wanted to include this though, so that if you have more time in Rovaniemi this is a MUST do.
The icebreaker cru is a polar explorer that takes you on a three hour cruise to the Bothnian Sea in Lapland. Onboard you get a tour of the ship from the engines to the Captains bridge (16 languages available), they show a video on the ice breakers around the world. After you can enjoy the arctic views, hot drinks, and then in the middle of the frozen sea you can disembark and walk on water.
For the really brave souls you can get in a survival suit and float in a small area that the crew makes in the center of the ice so you can float in the Arctic Circle!! Afterwards you get a certificate of the cruise and your swim from the captain himself.
As of 2023 the cruise alone is around 413 Euros, it does include lunch an a shuttle bus from certain locations.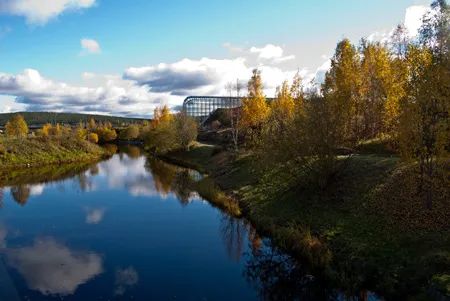 Arktikum Science Museum
The Arktikum Science Center is also a museum that features the Lappsih culture, prehistoric tribes, architectural history and the scientific breakthroughs and research that has been done in the area. The goal is to educate about the local tribes, and encourage conversations about the Arctic.
If you are here in the fall or winter, you can go behind the museum for a budget friendly way of seeing the Northern Lights :) Make sure to check out my article on viewing the Northern Lights so you can increase your chances of seeing them.
The café here, Lounas Café, had rave reviews online and visitors said it was much better food than in Rovaniemi and also a bit more budget friendly.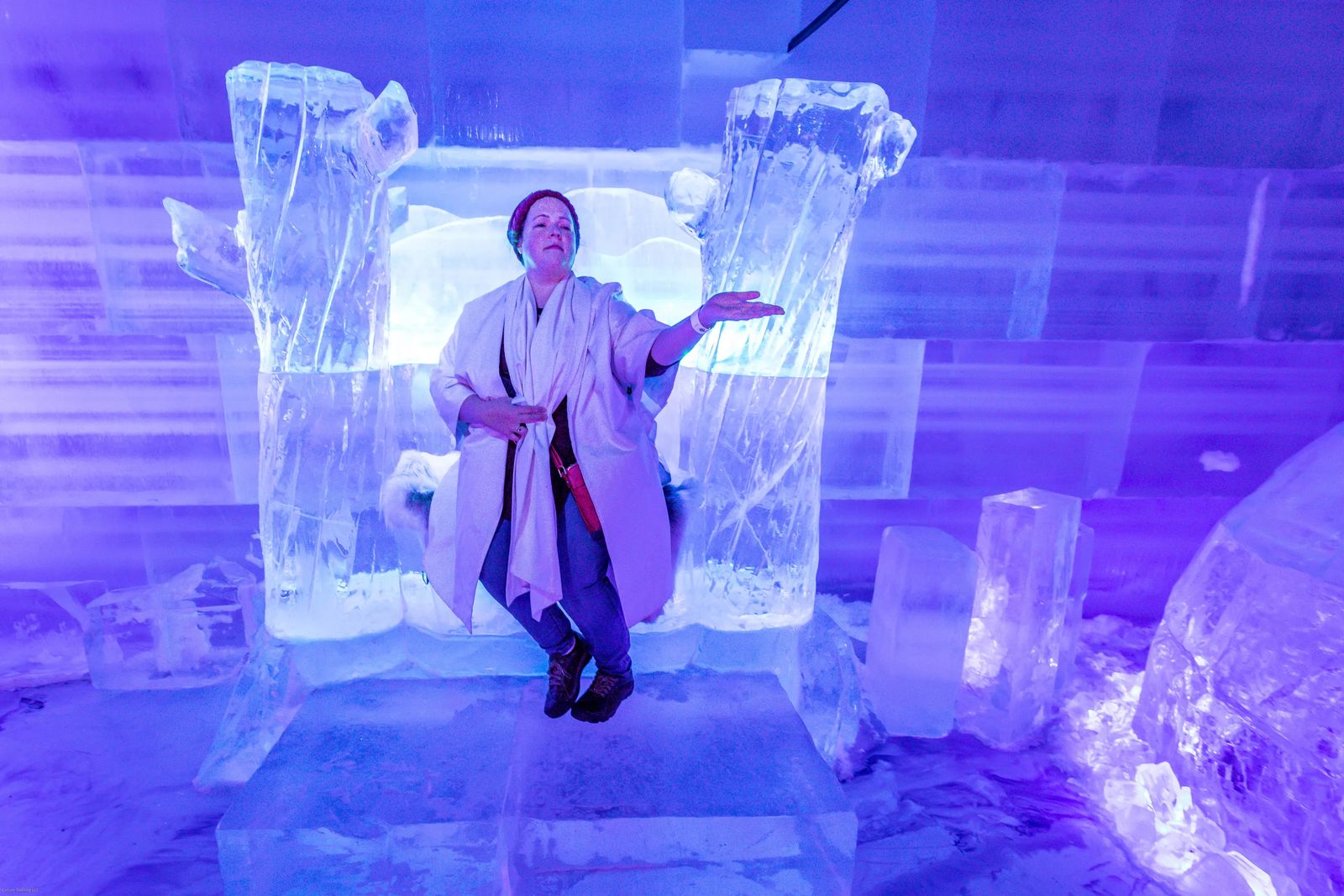 Ice Kingdom
The Snow Castle of Kemi is the biggest indoor ice castle, snow castle where you can sleep and get married. The Snow castle is about 1 hr and 36 min ride west of Rovaniemi near the gulf of Bothnian, so you will need a car to get here. It only opens in January, until mid April as it takes awhile to build the castle once it gets cold.
Inside you will find snow slides, snow tube slide, labyrinths and a frozen sea path outside to have lots of outdoor fun for all ages.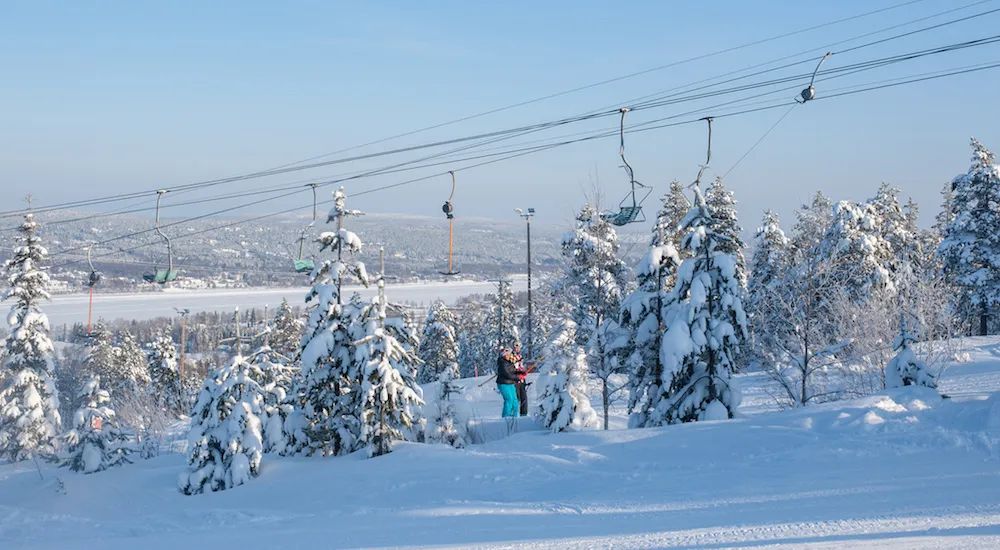 Ounasvaara Park
Ounasvarra Park is a skiing and mountain biking haven right in the center of Rovaniemi. Skiing, seven runs, four ski lifts and 100km of cross-country ski trails. In the summer you can slide along the bobsled track, go mountain biking, downhill cycling, fat tire bikes, electric bikes, and a dirt bike track.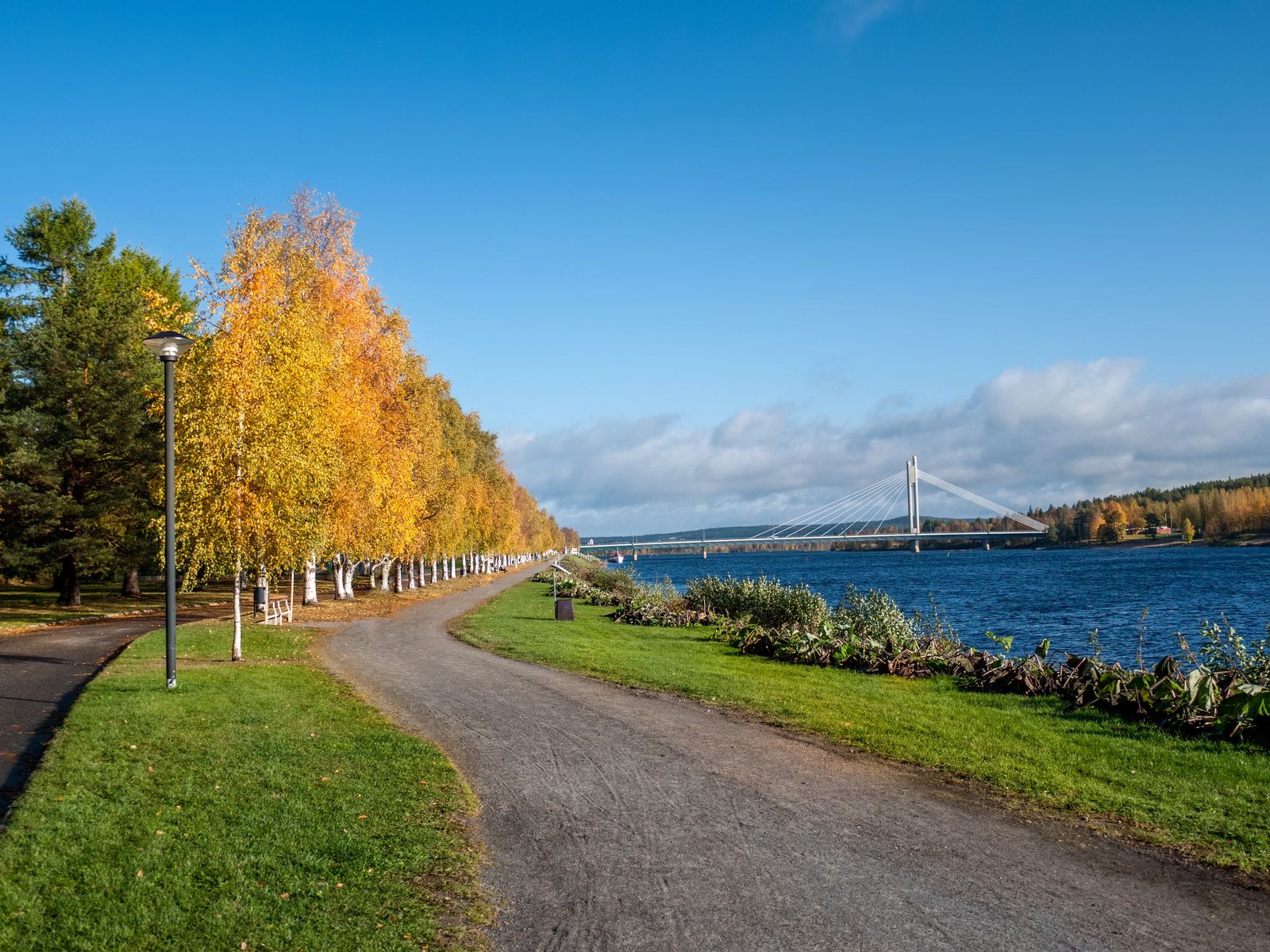 Culture Pass
If you are looking to save some money while visiting Rovaniemi then getting a Culture Pass is the way to go. You can visit the Korundi House of Culture (Contemporary Art), The Arktikum Science Centre and Museum, and the Science Centre Pilke (About the northern forest and sustainable use of wood). Each museum will take a few hours to read and explore everything. The Culture Pass costs 25 Euros (as of 2023), and saves you 7 Euros on the overall price if you paid for it separately. For a family of four the cost is 50 Euros, and seniors and children do get discounts as well.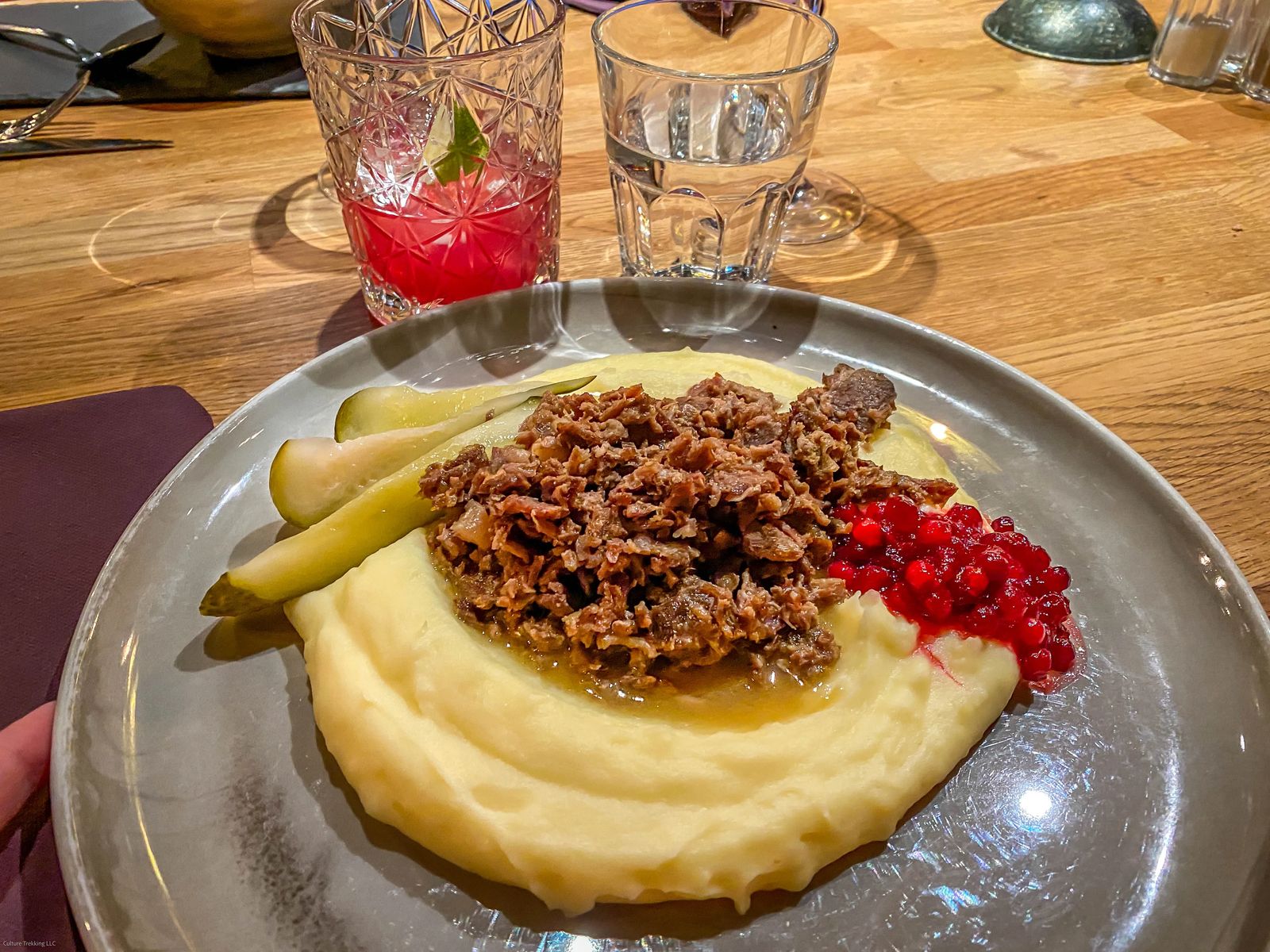 What To Eat In Rovaniemi
The Sami people use Reindeer and every parts of the reindeer to survive, provide warmth, and bring in revenue. It is a common item on a menu here, and a great way to recoup energy after going out and seeing the Northern Lights.
Lapin Puikula is a type of potato unique to the Lapland area in Northern Finland. It is a starchy buttery taste with hints of almond. Lappi is the local cheese made from cow's milk, it melts very easy (great for fondue) and has a mild sweet flavor.
The national dish of Finland is the Poronkäristys, which is sauteed reindeer simmered in beer stock until the texture is tender, served with creamy mashed potatoes and lingonberry jam.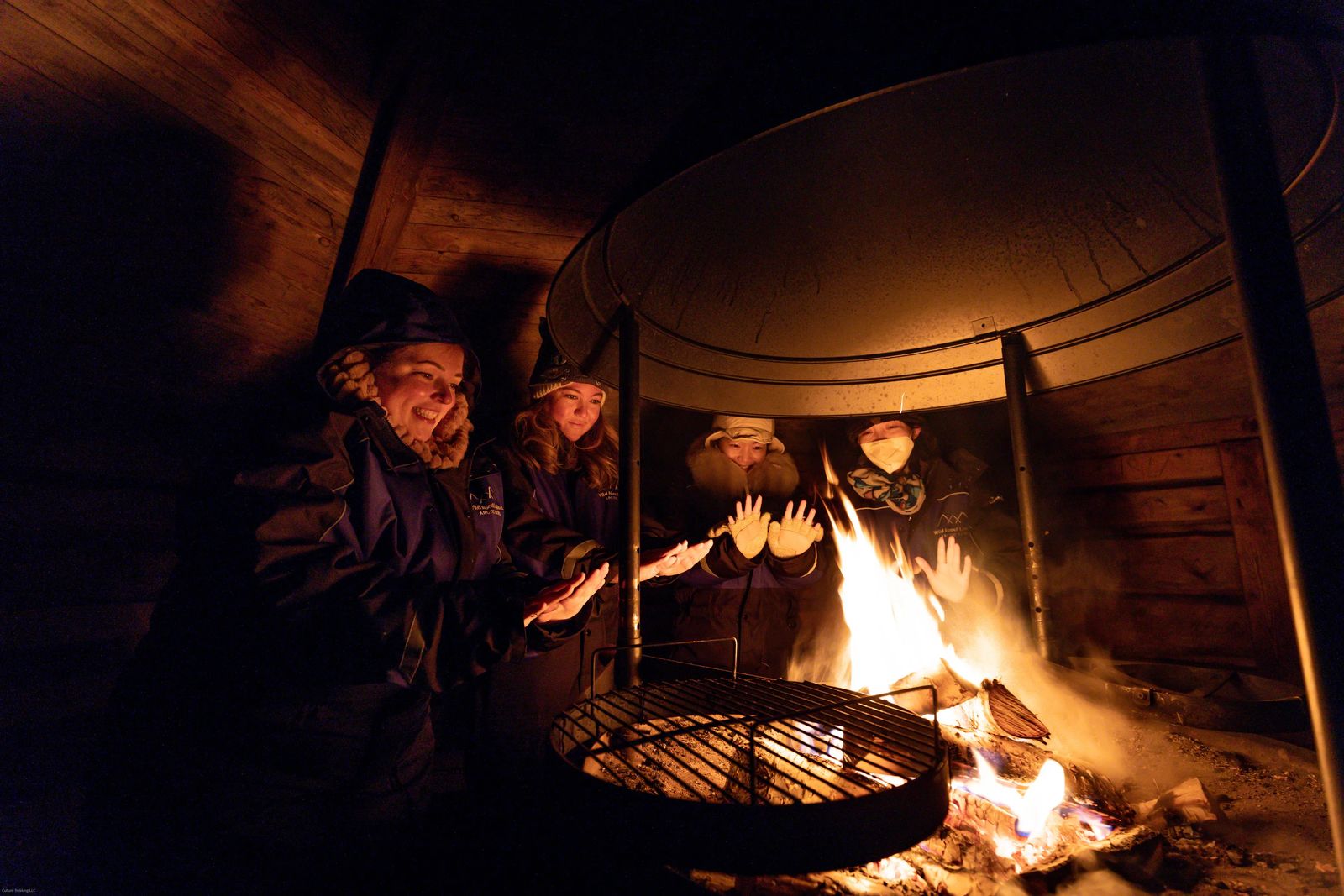 What To Pack For Rovaniemi
Temperatures up here can get lethal with the lowest recorded temperature being -53.5 F (-47.5 C) in January of 1999. The highest temperature in the summer is around 88.2 F (31.2 C). For the summer wear your usual shorts, tank tops, short sleeve shirts, BUT make sure you are wearing sunscreen because of the latitude you are at. There is also a joke here that the Finnish perfume is mosquito repellent, make sure to bring lots of it but one that is environmental friendly.
If you are coming in the winter, DO NOT skimp on the amount of warm clothing you bring. If you dress up in your house, the goal is to be sweating and feeling stifled with how warm you, that will keep you relatively warm out in Rovaniemi in winter.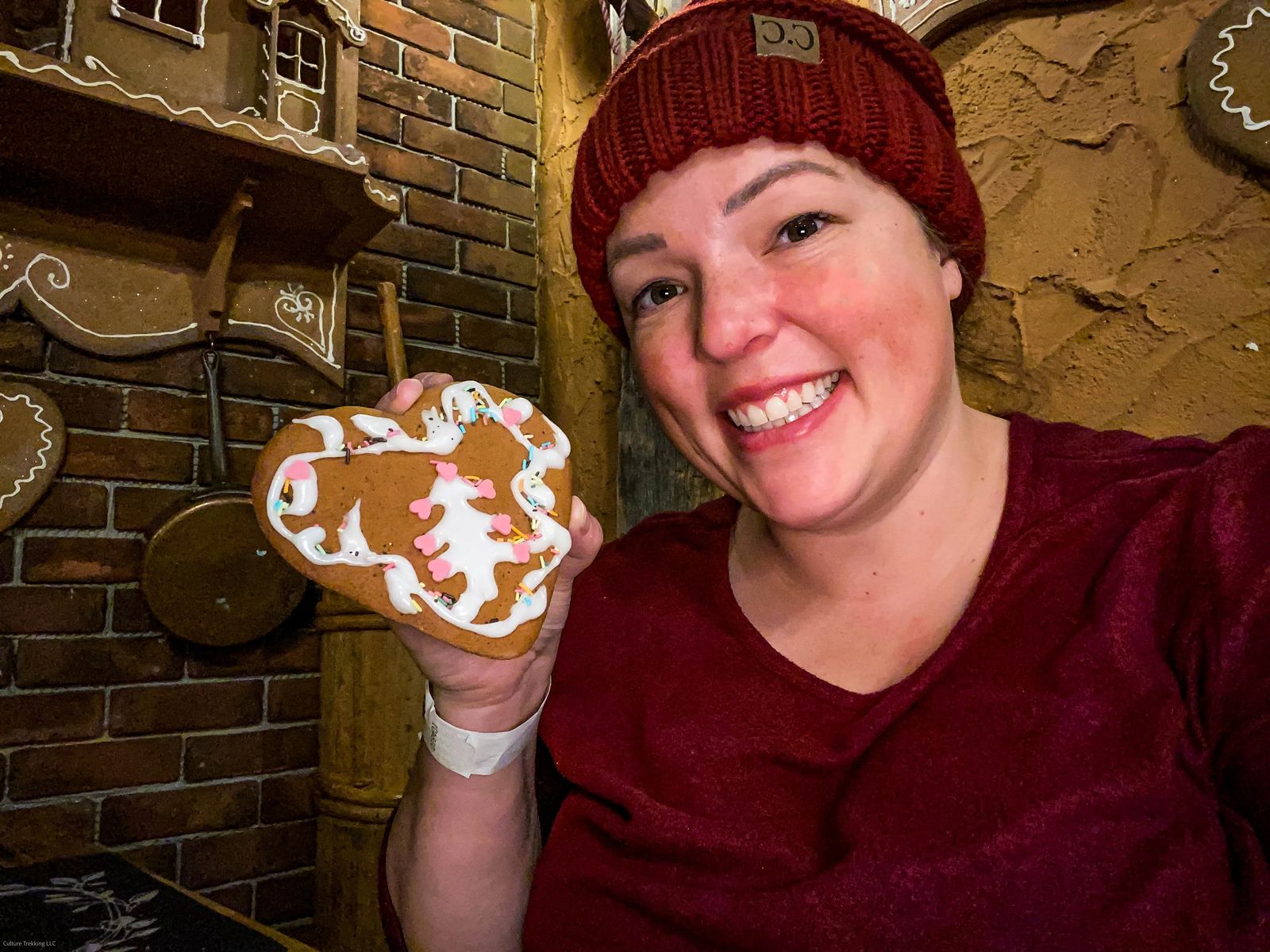 My Takeaway Of Things To Do In Rovaniemi Finland
No matter what time of year you visit there are so many things to do in Rovaniemi. In the winter you have the incredible Northern Lights and skiing. In the summer you have the waterfalls, mountain biking and beautiful foliage of the Arctic Circle and animal sightings.
You can visit Santa in Lapland year round, and no matter what time of year you visit it really is fun to have a dose of Christmas spirit. I highly recommend visiting Rovaniemi, it is a small town with big opportunities for gritty adventure.
Guided Tours In Rovaniemi Finland
Like it? Pin it for later! Sharing is caring ;)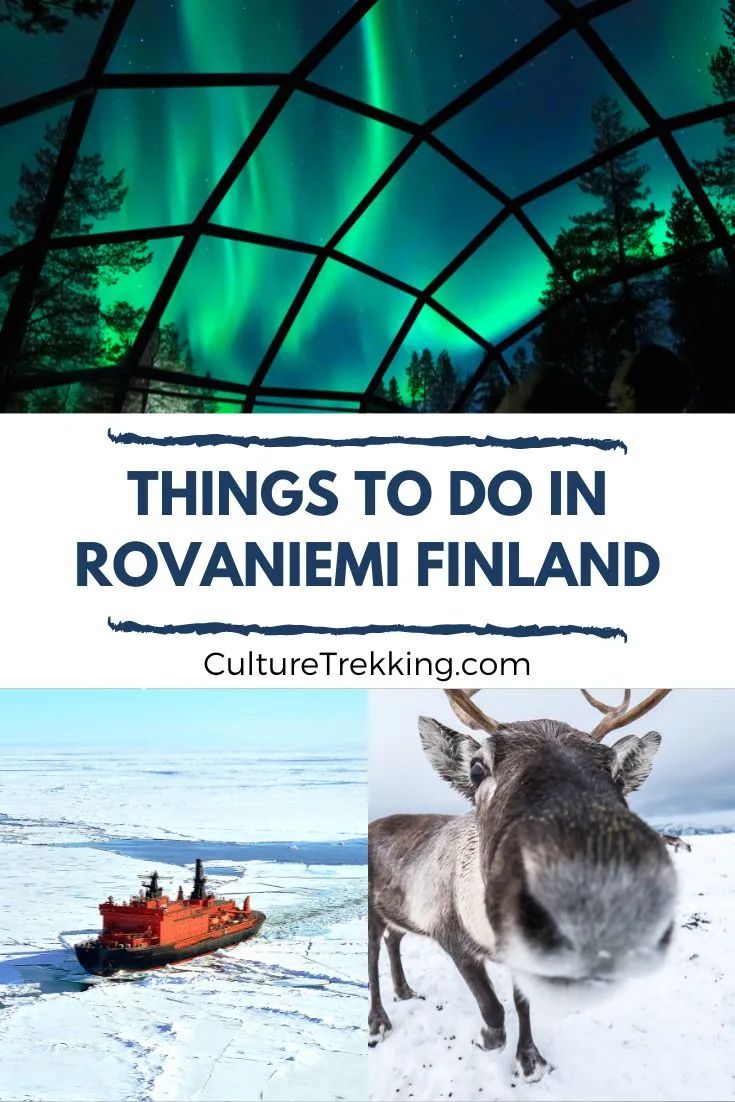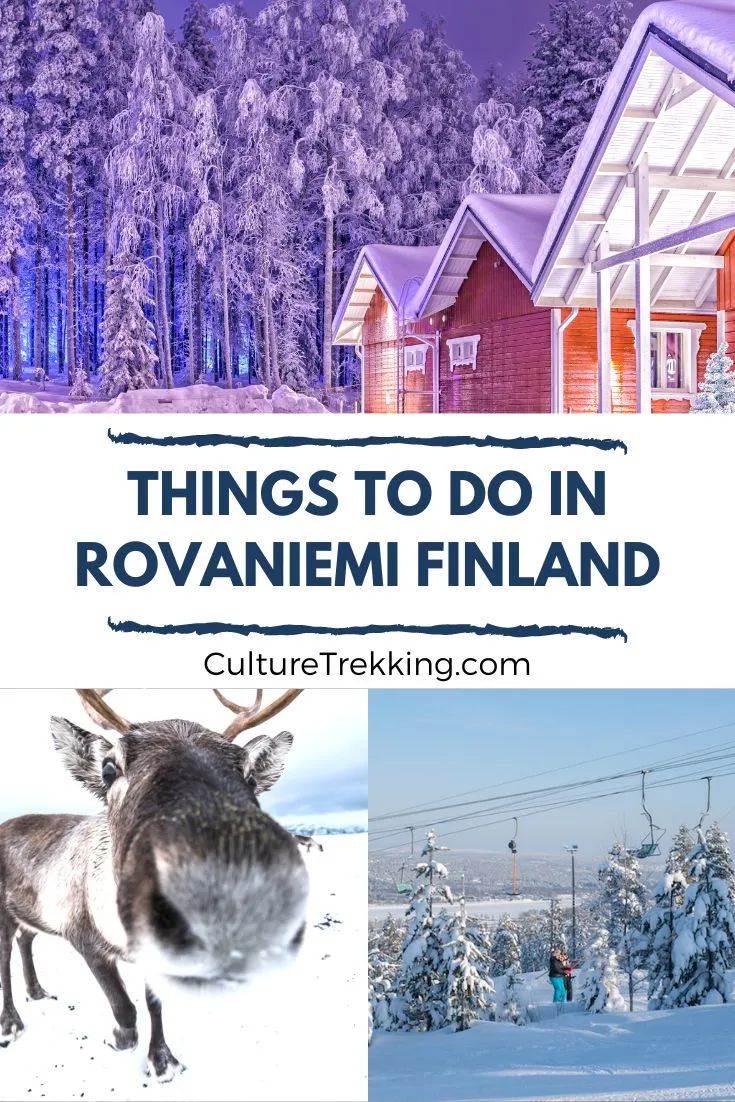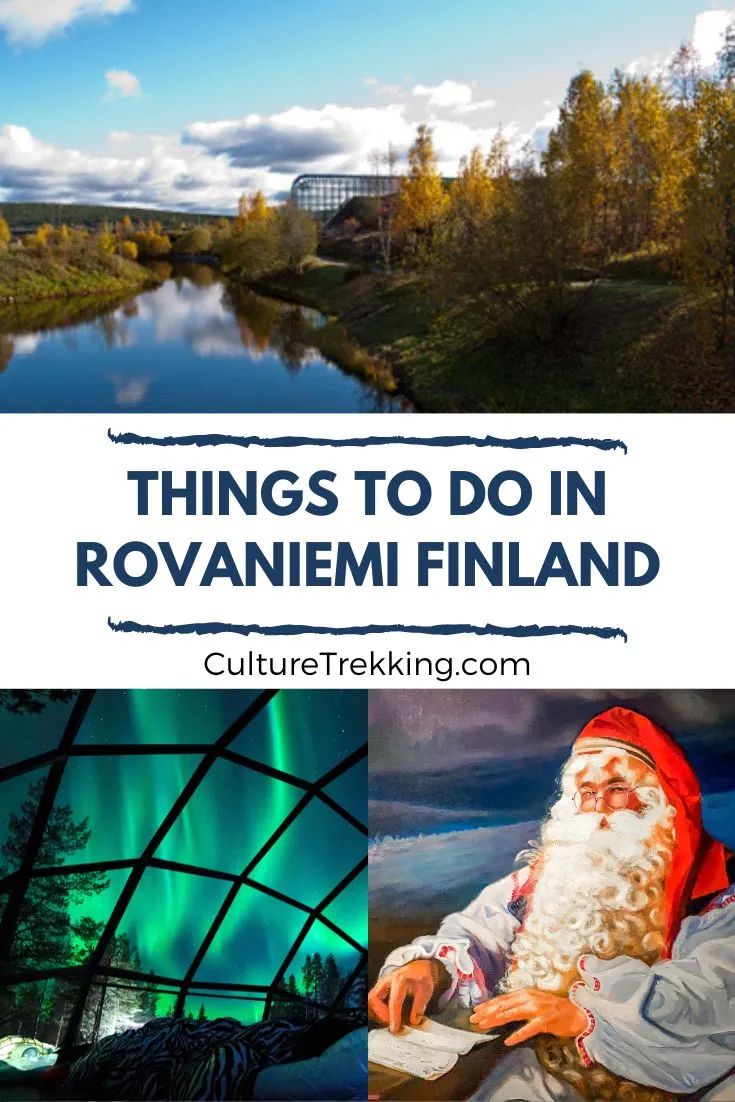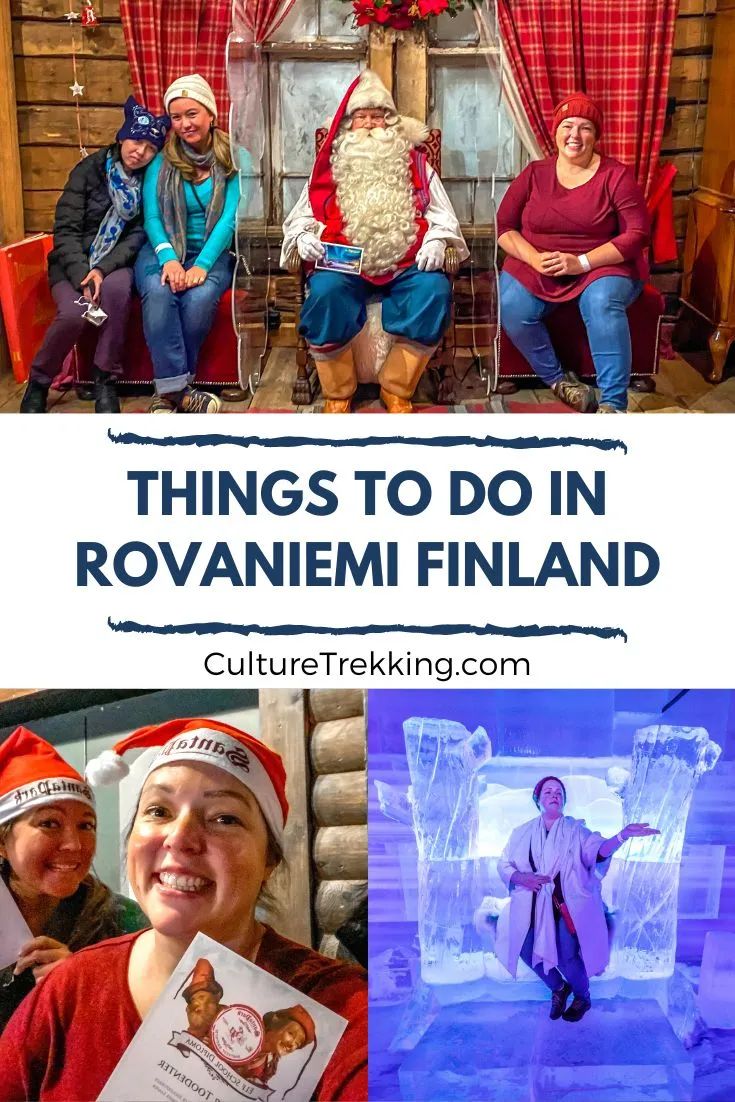 Where to stay in Rovaniemi Finland
Latest Articles On Culture Trekking