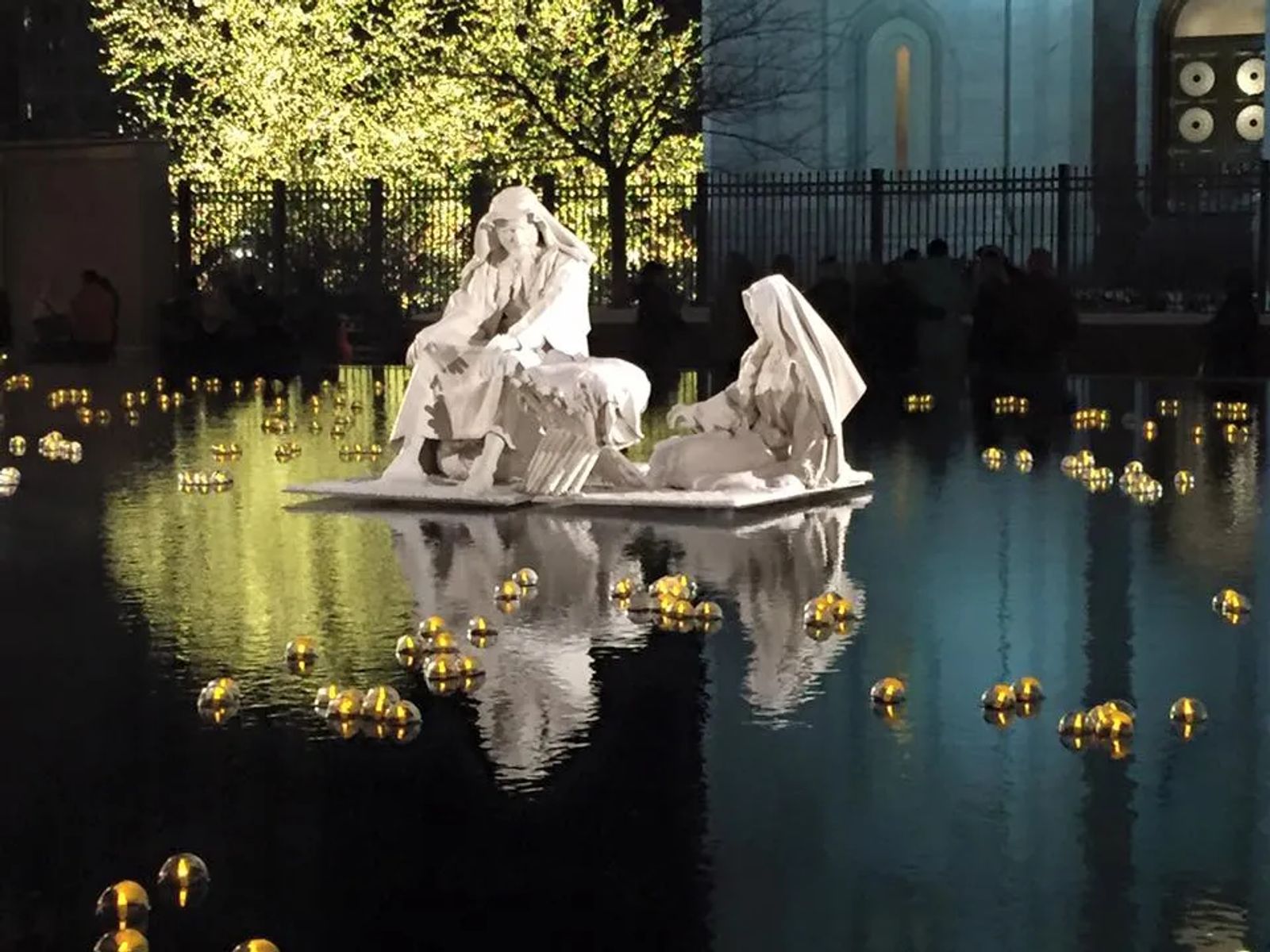 Christmas Activities near Salt Lake City Utah (from a Local)
This truly is the most wonderful time of year! With a strong Latter-Day Saint (aka Mormon) culture here in Salt Lake City and surrounding areas, Christmas activities near Salt Lake City are plentiful and truly inspiring for any Christian or non-Christian visitor alike. So here are a few of my favorite things to do during Christmas, here at home, in Salt Lake City Utah.
Temple Square Lights
This is one of the BEST places to see Christmas lights! The Christmas Lights at Temple Square started over 50 years ago, in 1965. The lighting of the Latter-Day Saint Temple Square was overseen by their leader President Mckay who hired a leading arborist to spend six weeks hanging 40,000 lights. Using a cherry picker and a ladder, the magic of Christmas started in Salt Lake City Utah.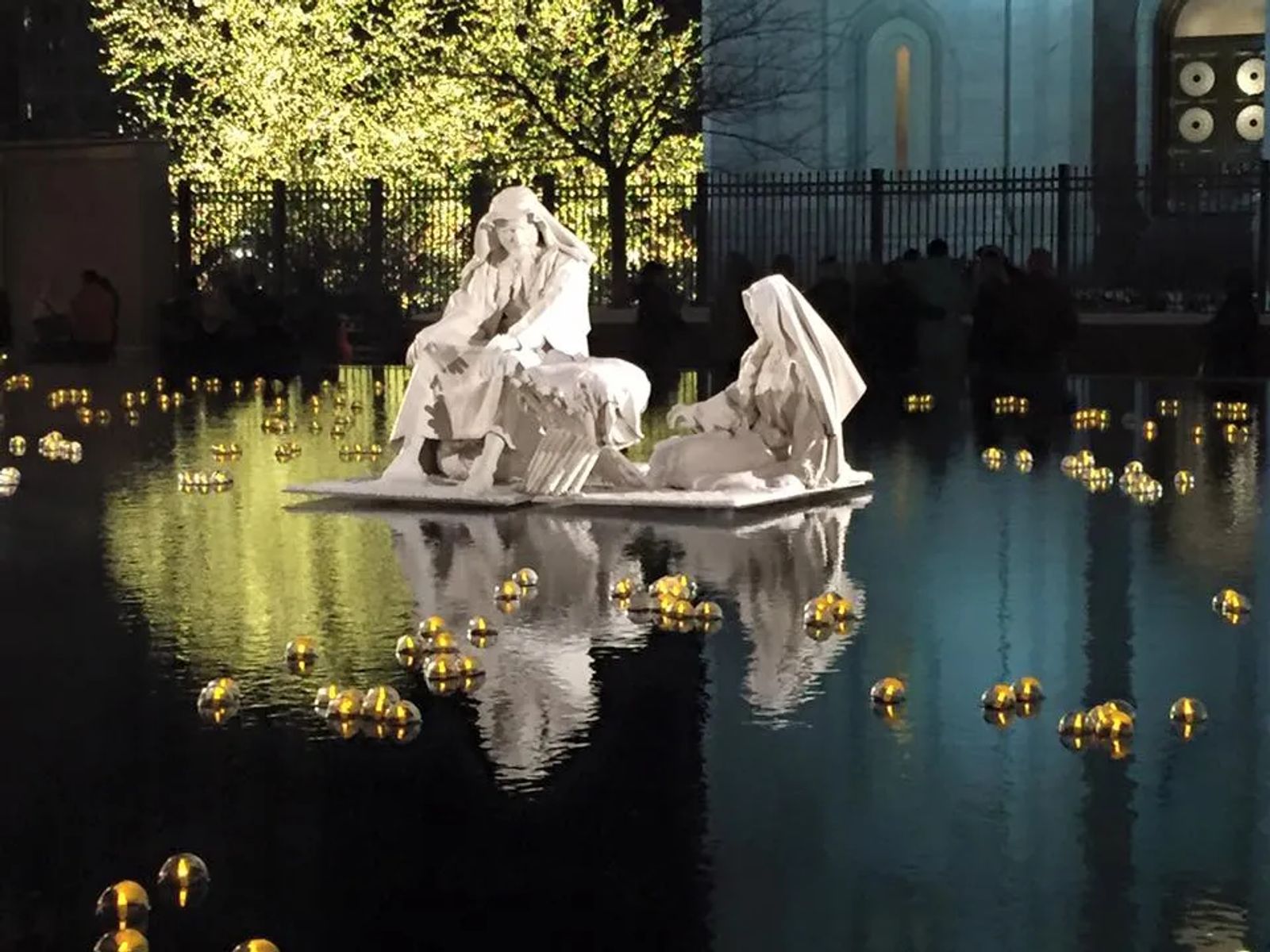 The number of lights in temple square today is not exactly known, but it is estimated that in 1997 there were over 800,000 lights (which grows a little more each year).
If you take a trip to Temple Square to see the lights, be sure you visit the Cedar of Lebanon. This tree is only lit every other year but is over 70 feet tall (a large tree by Utah desert standards). This tree has been growing for the last 75 years and is covered in 75,000 lights. The tree is quite special in that it was brought over from Jerusalem as a seed, planted and grown in Temple Square since that time.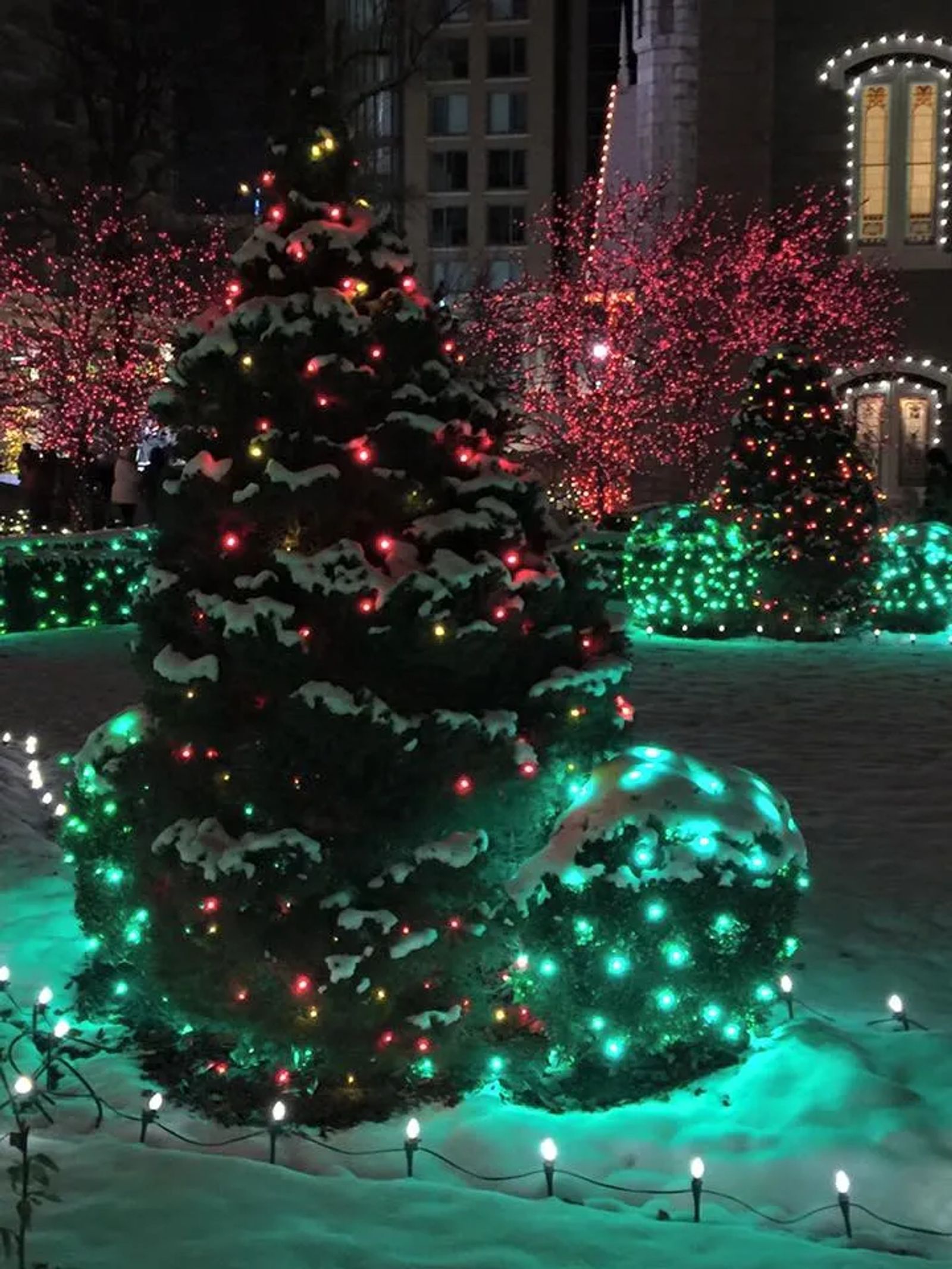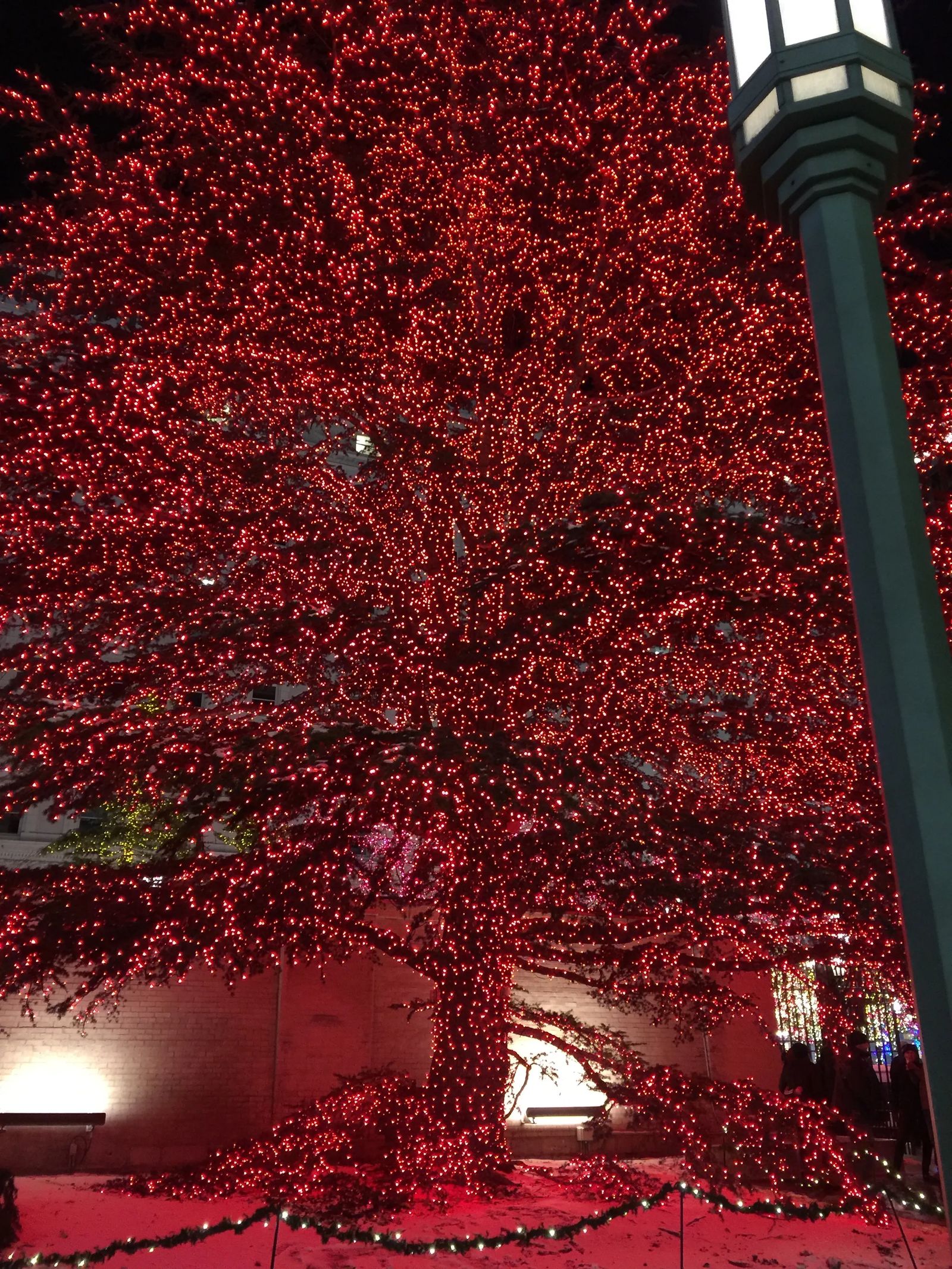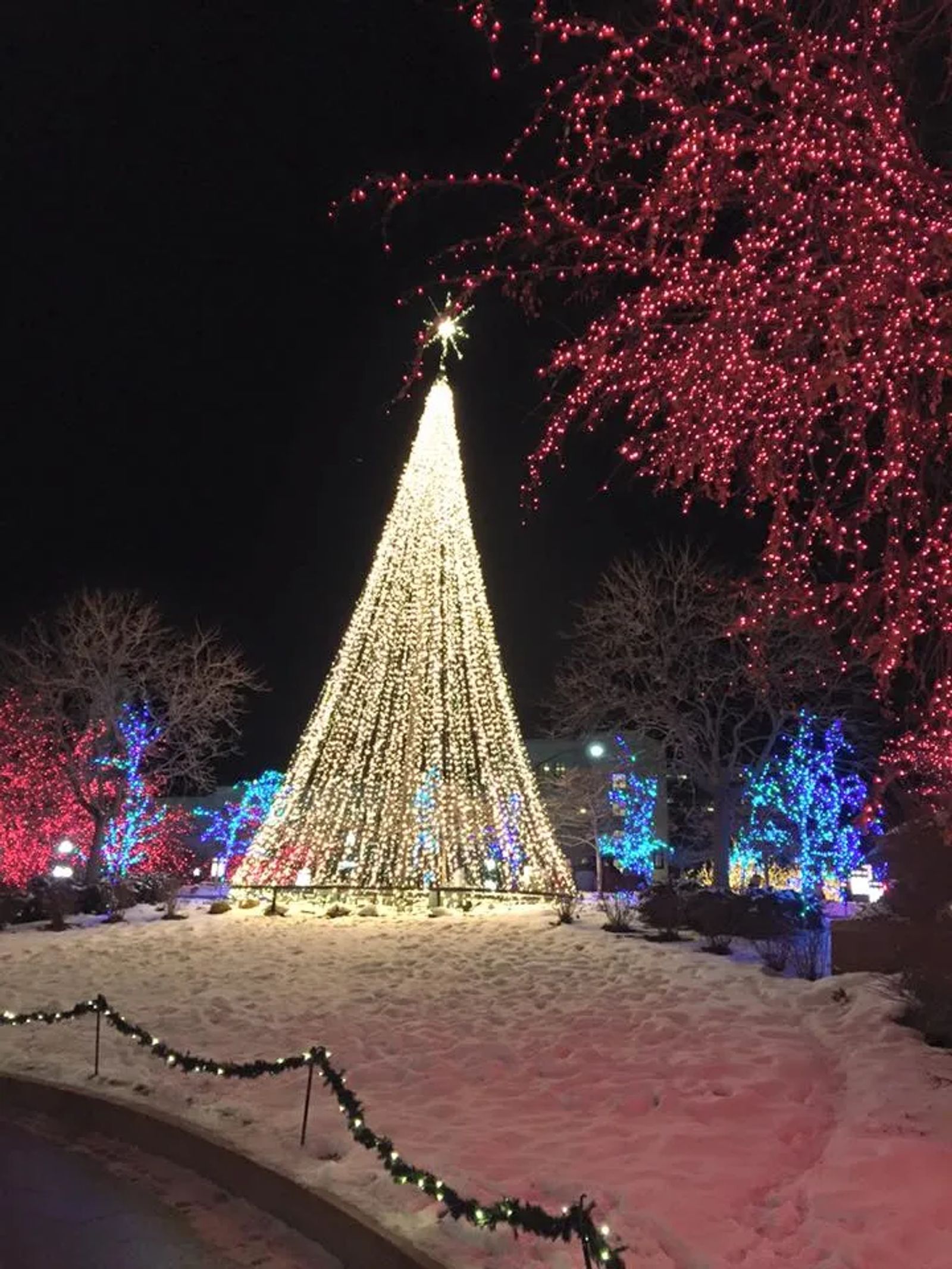 Each year there are a few things that really make Temple Square special besides the lights. There is a life-sized nativity scene at the North Vistors center and an additional nativity scene on the reflection pool that has floating candles that make this a truly special visual Christmas feast.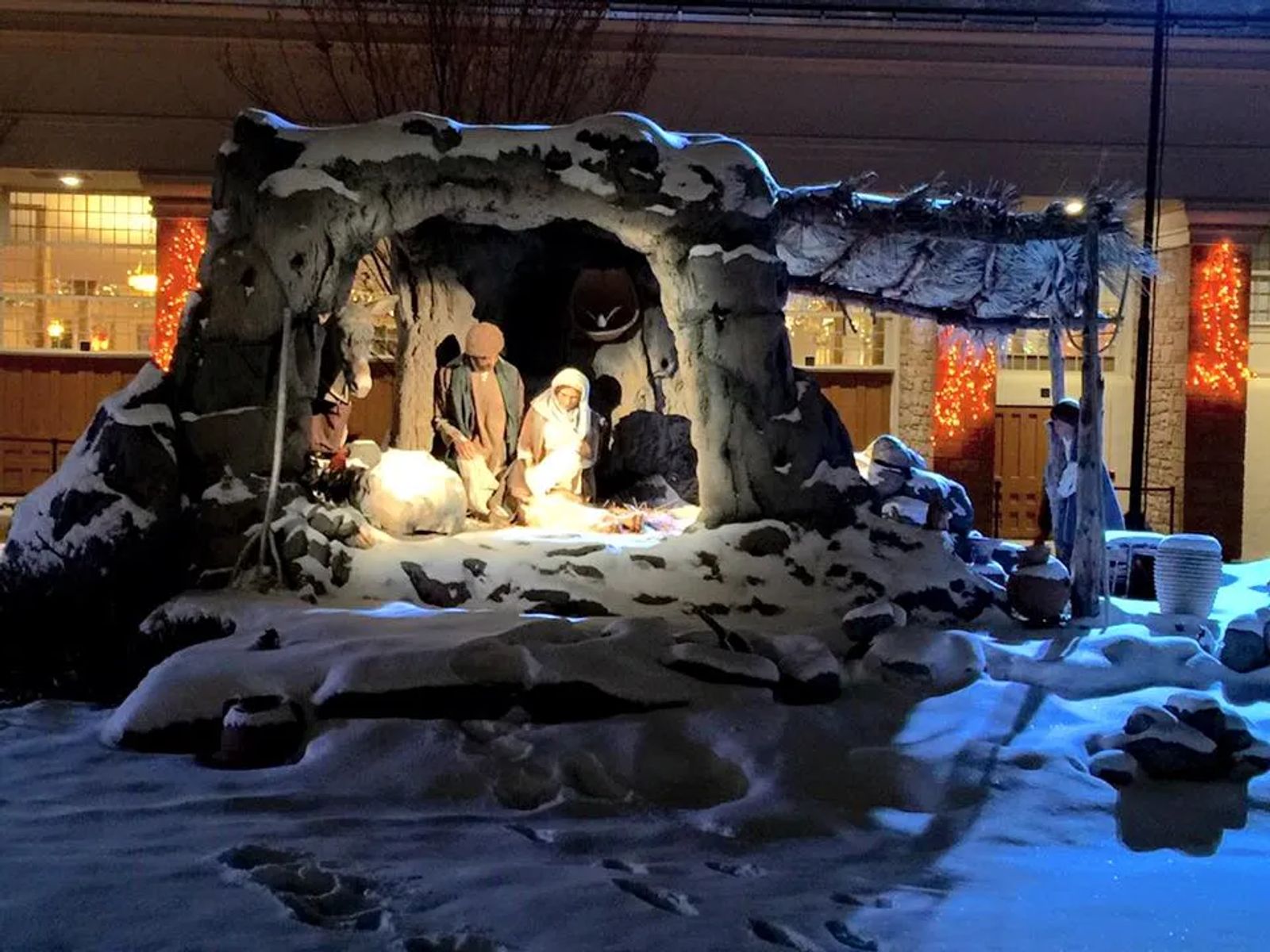 Last but not least, grab some hot chocolate, listen to the volunteer carolers on the weekend, and stroll past hundreds of handmade paper lanterns with the message of 'peace' on them written in different languages.
Tabernacle Choir at Temple Square
This is a difficult concert to get into, mostly because it is free and hugely popular with the locals. Tabernacle Choir Christmas Concert is an intensely moving musical phenomenon that happens yearly at the new Latter-Day Saint Conference Center.
It is a cast of over 600 individuals, with 360 choir voices rigorously trained throughout the year with some of the toughest competition to be a part of the choir. They are then accompanied by 150 instrumentalists, and 32 Bell ringers with various actors, singers, dancers, and a special guest artist invited to perform each year.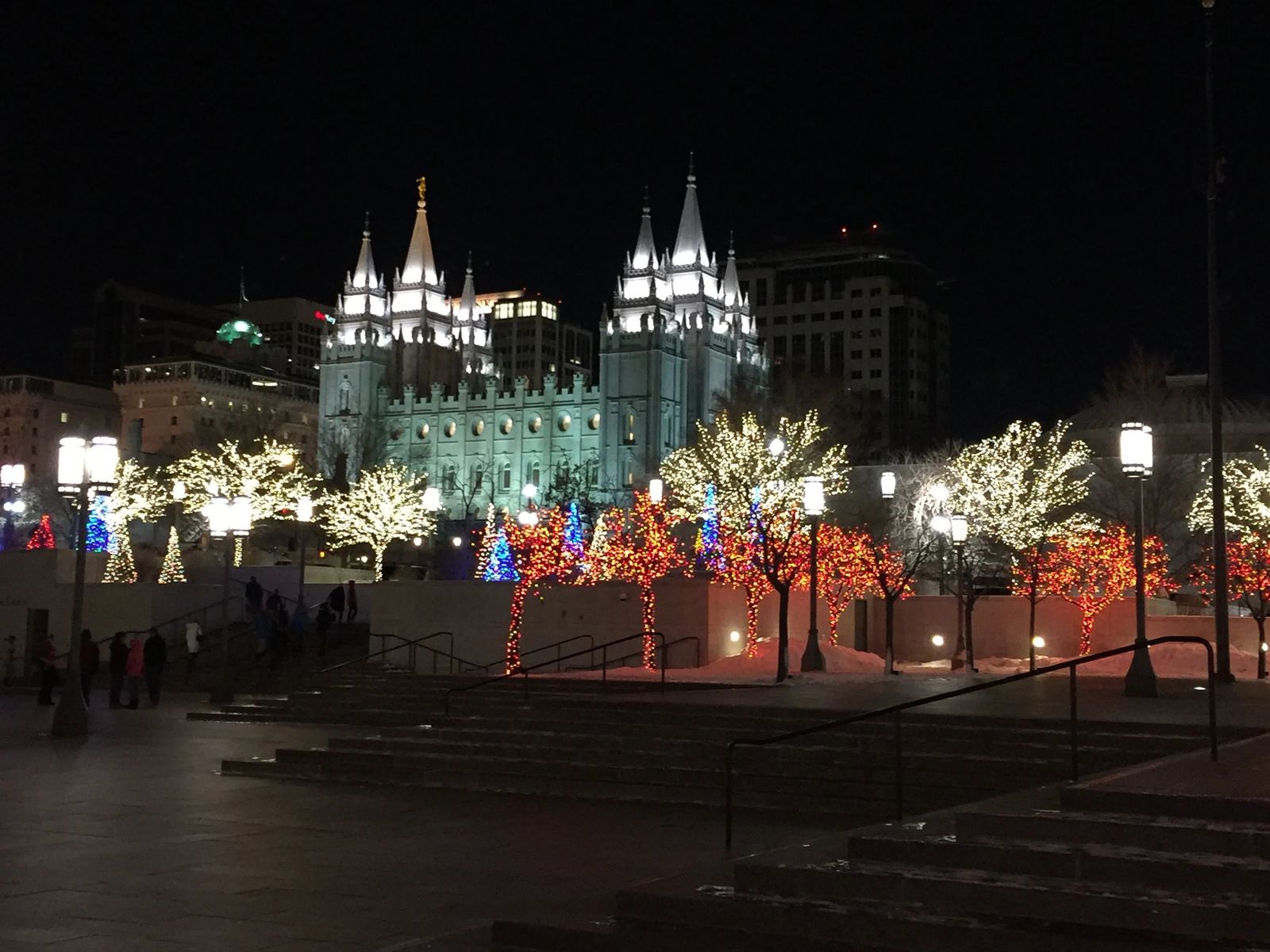 This concert is typically held for 3 days (Thursday-Saturday) at starts at 8 pm. You need to set an alarm for when the ticketing process begins, and/or put your name into a lottery for a ticket.
If you don't get in, there are also 30-minute weekly music and the spoken word concerts that are broadcasted on Sunday mornings that will feature some of the guests involved in the program.
If you do get a chance to attend the concert though, it will be one of the most incredible and hair raising musical experiences you will ever witness. I always enjoy the Christmas concerts because they are so well done & just focus on the message of Christ in Christmas.
Festival Of Trees
This is a short four-day exhibit of a holiday winter wonderland with uniquely decorated trees, wreaths, playhouses, centerpieces, quilts, gingerbread houses all exhibited for a good cause. You see, everything you see here is for sale, and all the funds raised at the Festival of Trees go to the children at Primary Children's Hospital. There is a specific person, patient, or family that the tree is donated for - to help with hospital bills, or get a procedure done.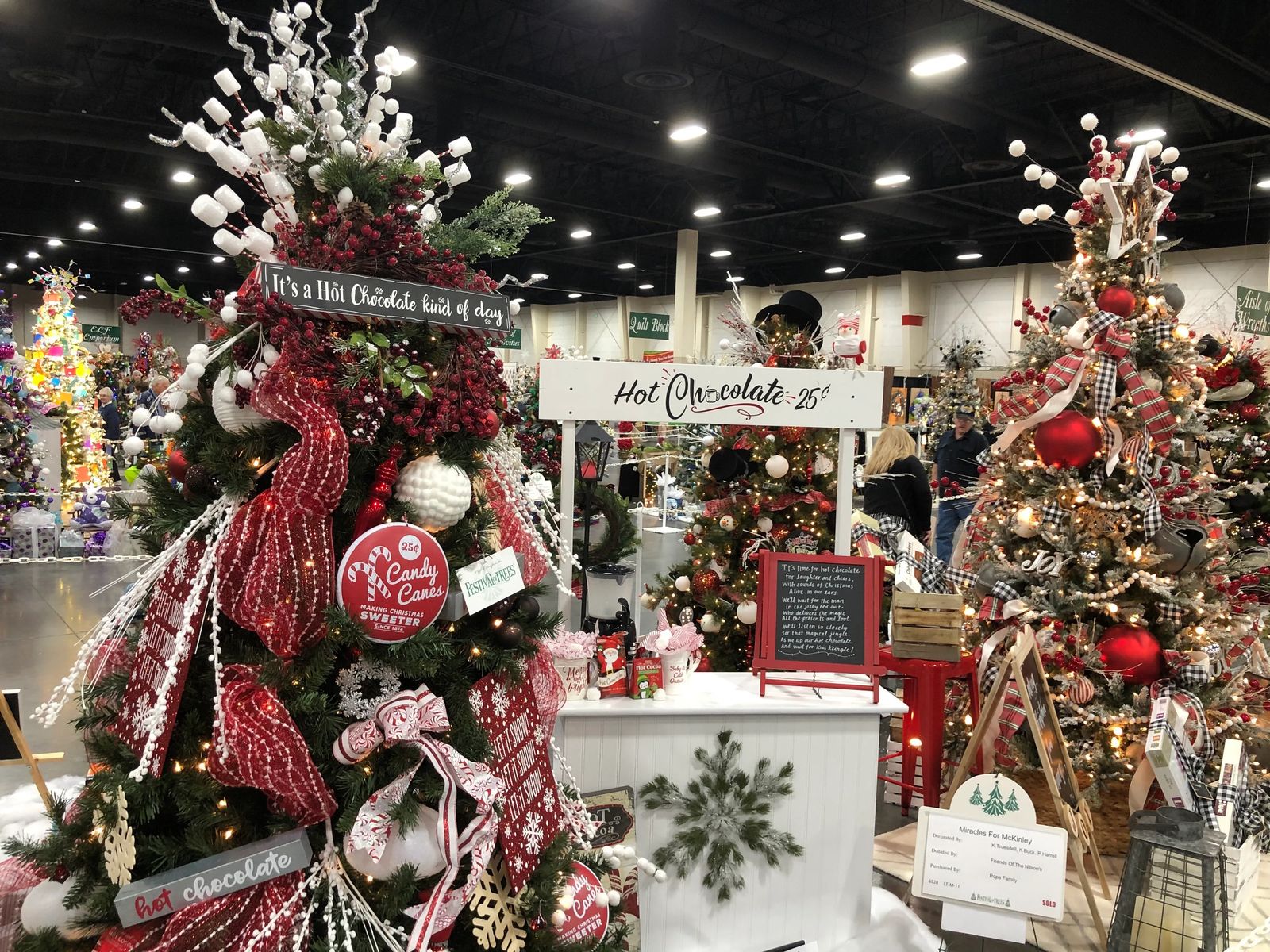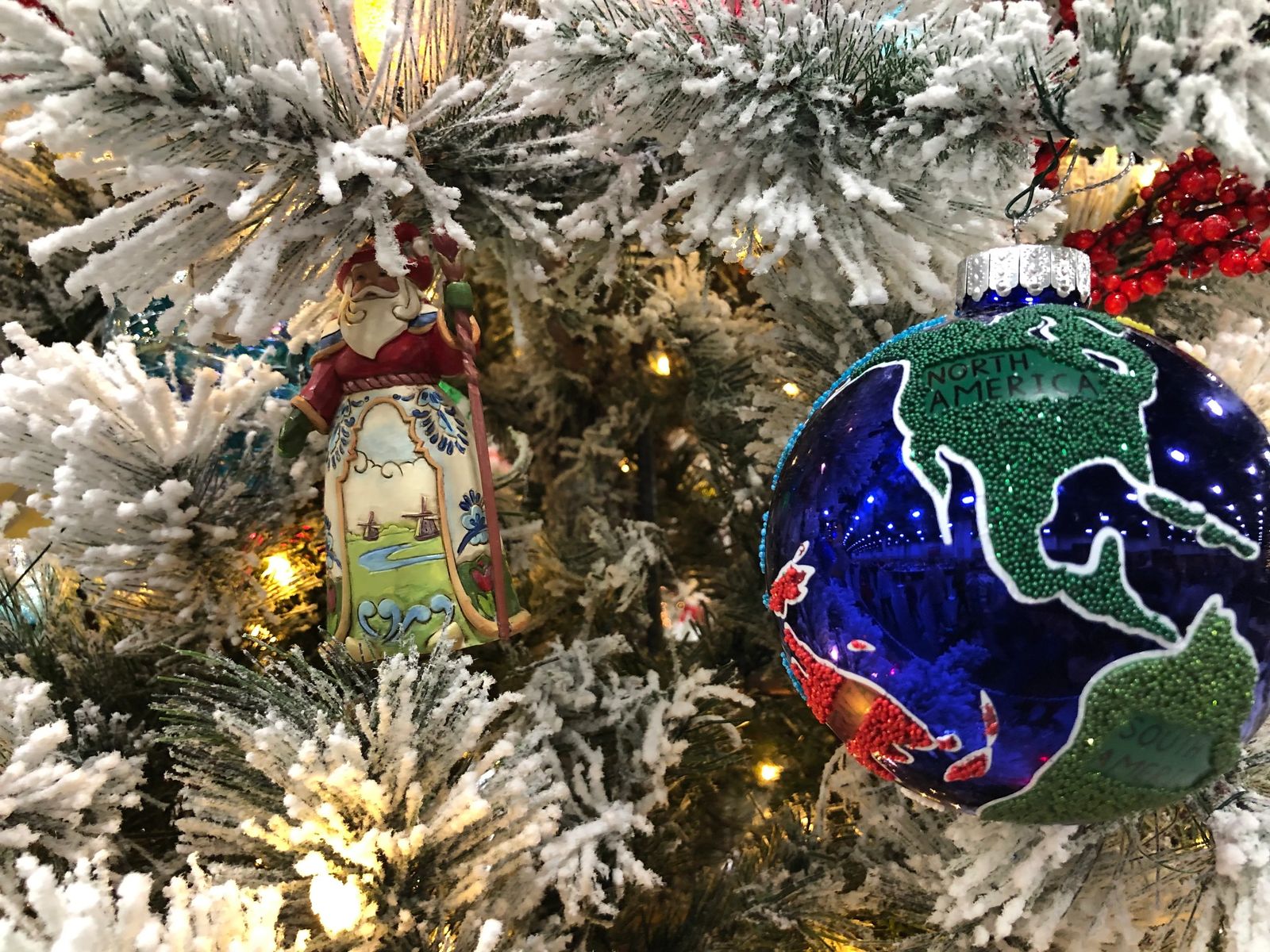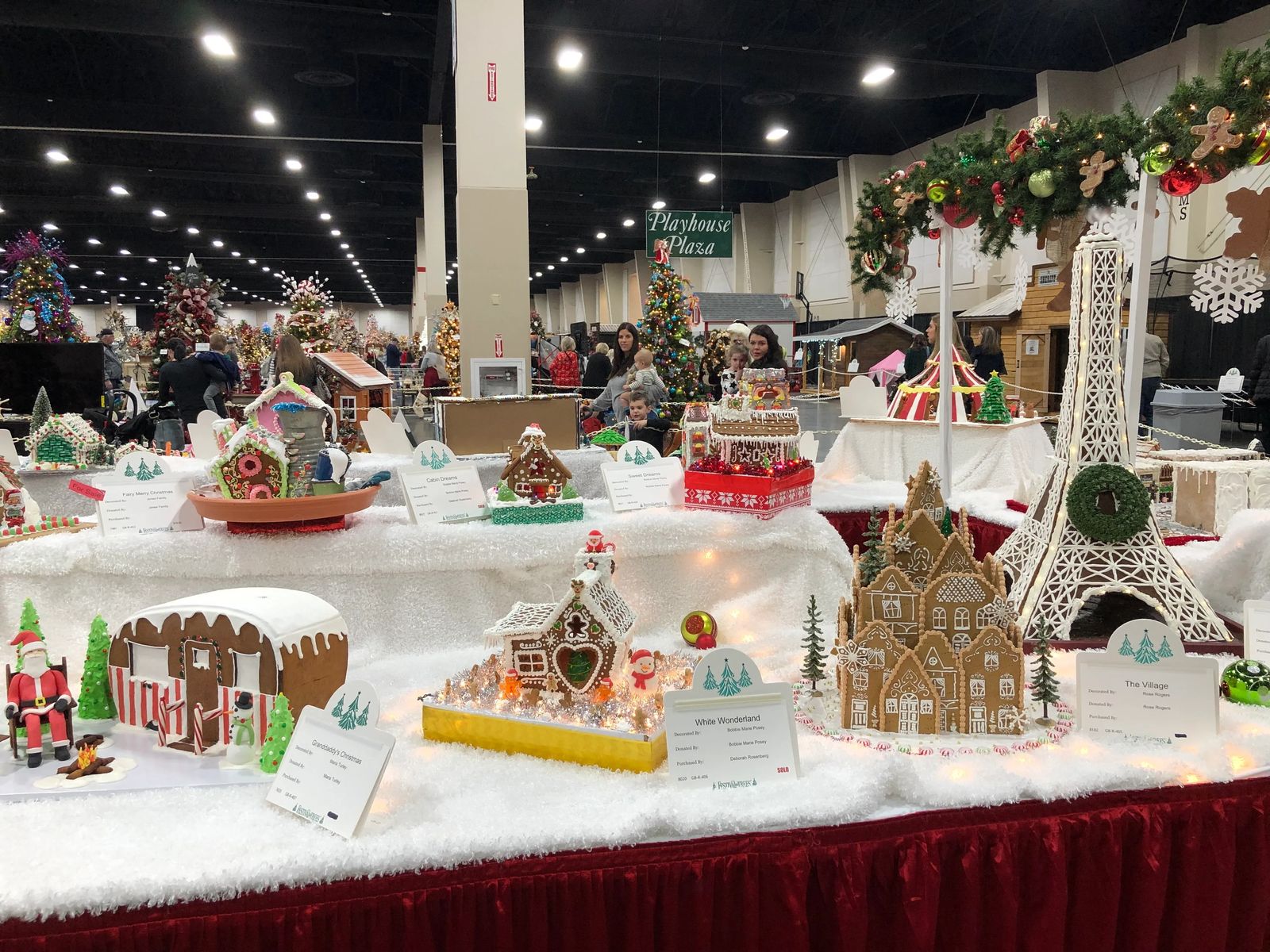 If you can't afford the items for sale, even buying a ticket or participating in some of the more affordable activities will all be contributed to a good cause. Shops are filled with dolls, handmade Christmas crafts, quilts, fresh baked cookies/candies/fudge/scones, and cinnamon rolls.
They also have a stage set up, where different children's dance studios volunteer to provide the most adorable holiday 'tutu' entertainment for Festival-goers. Buy Tickets for the Festival of Trees today and support those families that will be spending their Christmas fighting for the life of a child.
Dicken's Festival
The Dickens' Festival is not just another craft show, it is an Olde English Christmas themed town full of shops, hundreds of period costumes, fortune tellers, orphans, royalty, and the REAL Father Christmas. Despite being in the middle of a desert, you truly feel you have been transported into an old European shopping show.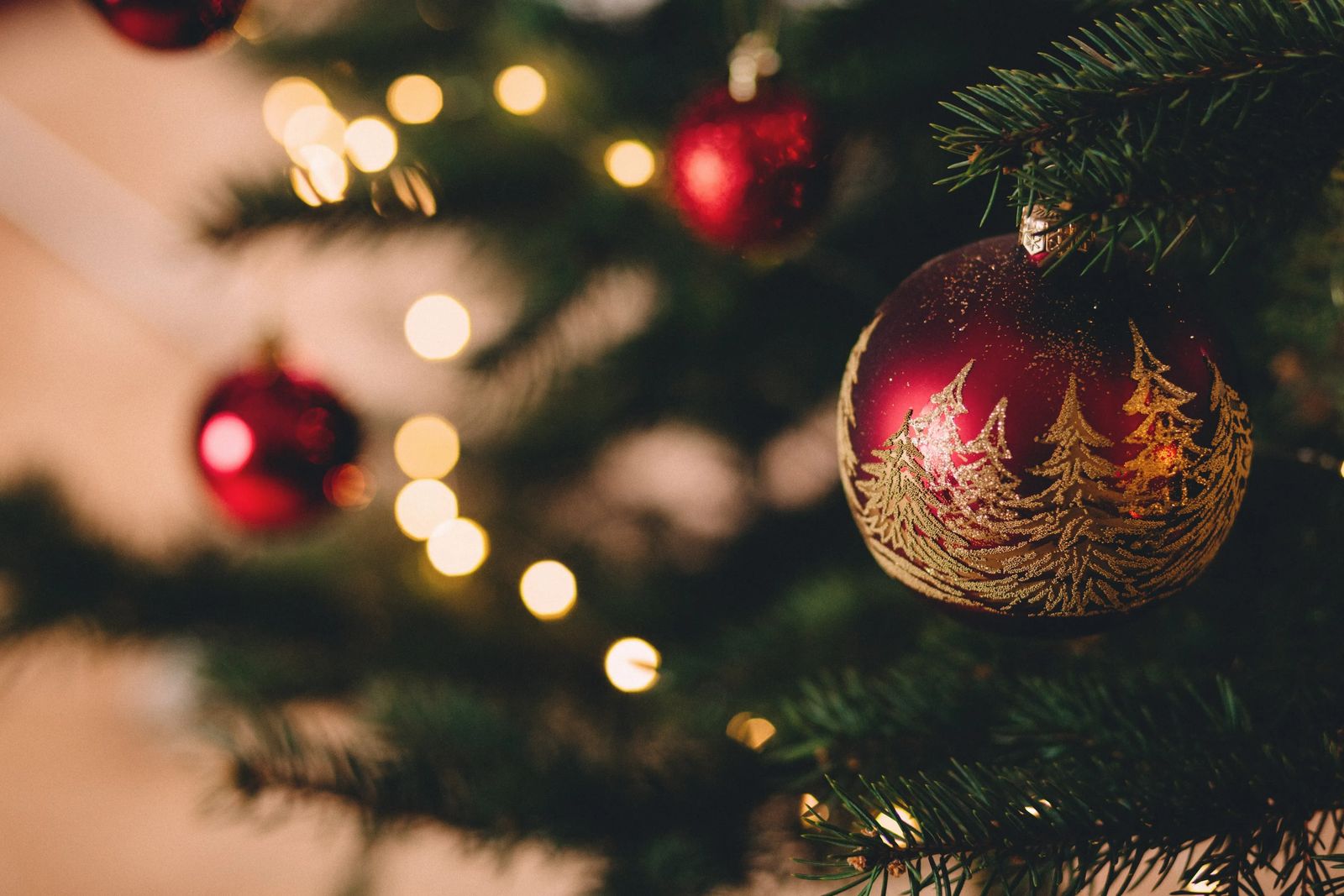 The aisles are transformed into old London streets, each vendor is dressed in Old Victorian fashion - really adding to the whole experience.
There are also Mini-productions of the musical based on Charles Dickens' "Scrooge" that is performed nightly. I remember dancing here as a child and was delighted by the puppet shows, street theater. As an adult, I am dazzled by the Fezziwig Dance party and the Spirits of Christmas Past, Present, and Future that wander old London shopping streets.
Tickets (as of 2019) are $6-$8, so it is really affordable to take the whole family for a little Pseudo-European Christmas delight.
Hogle Zoo Christmas Lights
This is a unique spin on Christmas lights, and will whimsically delight all animal lovers. Over 200 lighted animals glitter and twinkle throughout December right alongside the other zoo animals. If you go a little early, you can grab a delicious dinner at the Beast-ro, grab a cup of hot cocoa, and nibble on the tasty treats dotting the sidewalks around the zoo.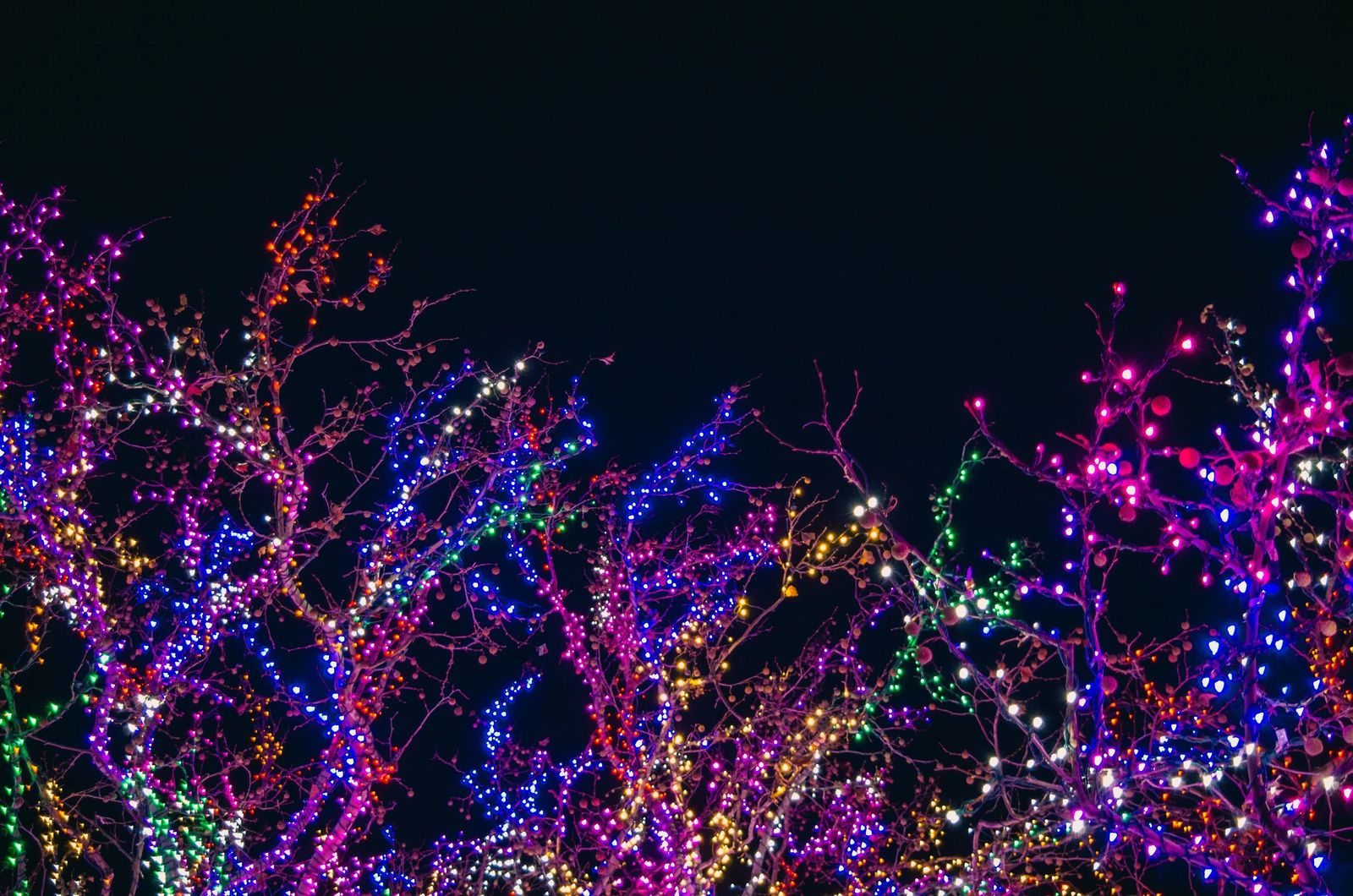 This year, (2019) is going to be a special year, because Hogle Zoo has hired Lightasmic (from California) to build 10 large animal lanterns. This will be a fantastic illuminated spectacle, along with the 135-foot lighted tunnel that is always a hit with photographers :)
It isn't just animals, but elves that offer finishing touches to this Christmas Activity in Salt Lake City. My favorite part? In addition to the tunnel, it is actually the S'mores at the Oasis Plaza dipped in hot chocolate. This is a camping favorite and nothing tastes better right before a peaceful night of dreaming of sugarplums dancing in my head.
Ballet West Nutcracker Capitol Theatre
Did you know that Ballet West in Salt Lake City produces the longest-running American production of the Nutcracker? I didn't either, but I remember growing up going to the Nutcracker all the time and wanting to be Clara. I wanted to be whisked away by the beautifully dancing toy soldier, swans and other creatures of the Toyland imagination of the Nutcracker.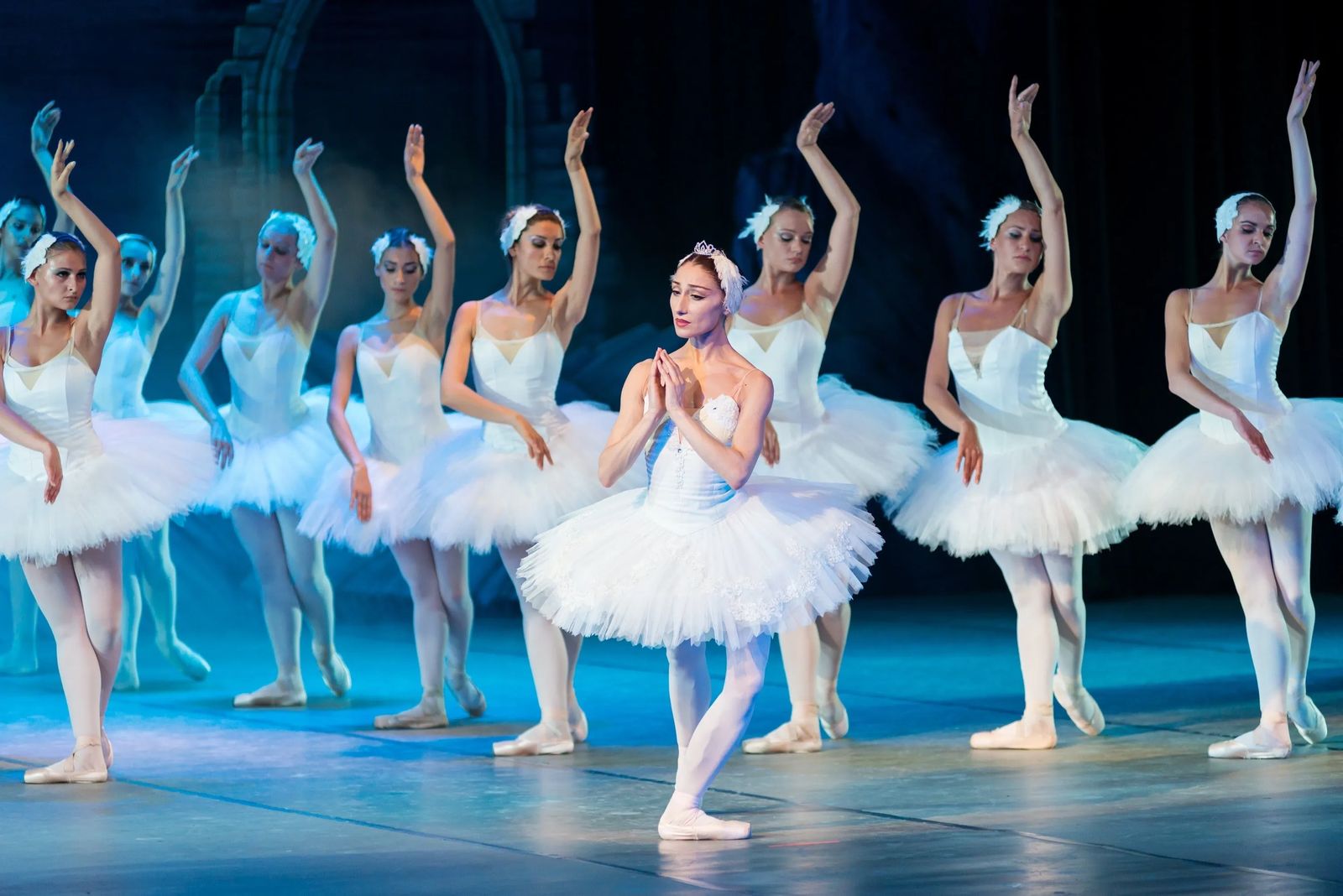 Each year it changes, and not in a minor way, the core story stays the same, but there are different time periods, themes, and sets. There has not been a year that has been disappointing, and if you or your daughters/sons have a dancers' heart - then I highly suggest going to see this on a Mommy-Daughter date.
Hale Center Theatre
What is Christmas without a good old fashioned visit to the theater to see, A Christmas Carol? Hale Center theatre started as a small theater next to Dick's Market in Bountiful Utah, it has since grown into one of the premiere Theaters in Utah.
This circular theater has all the bells and whistles to surprise and delight patrons with Christmas songs and dance. If you have never seen A Christmas Carol, I would recommend watching it as a family holiday tradition. It reminds us to think less about money, and more about how we treat people and serving others.
There is plenty of free covered parking, but I highly suggest bringing your own snacks and treats. The cost to quantity ratio is pretty exorbitant & they also still use plastic straws and cups.
Abravanel Hall Symphony
For a refined and cultured evening out, why not go listen to the plucking and prancing of notes with 'Here Comes Santa Claus' at Abravanel Hall. There are different concerts throughout the holiday season, including the Messiah Sing-In, to Harry Potter.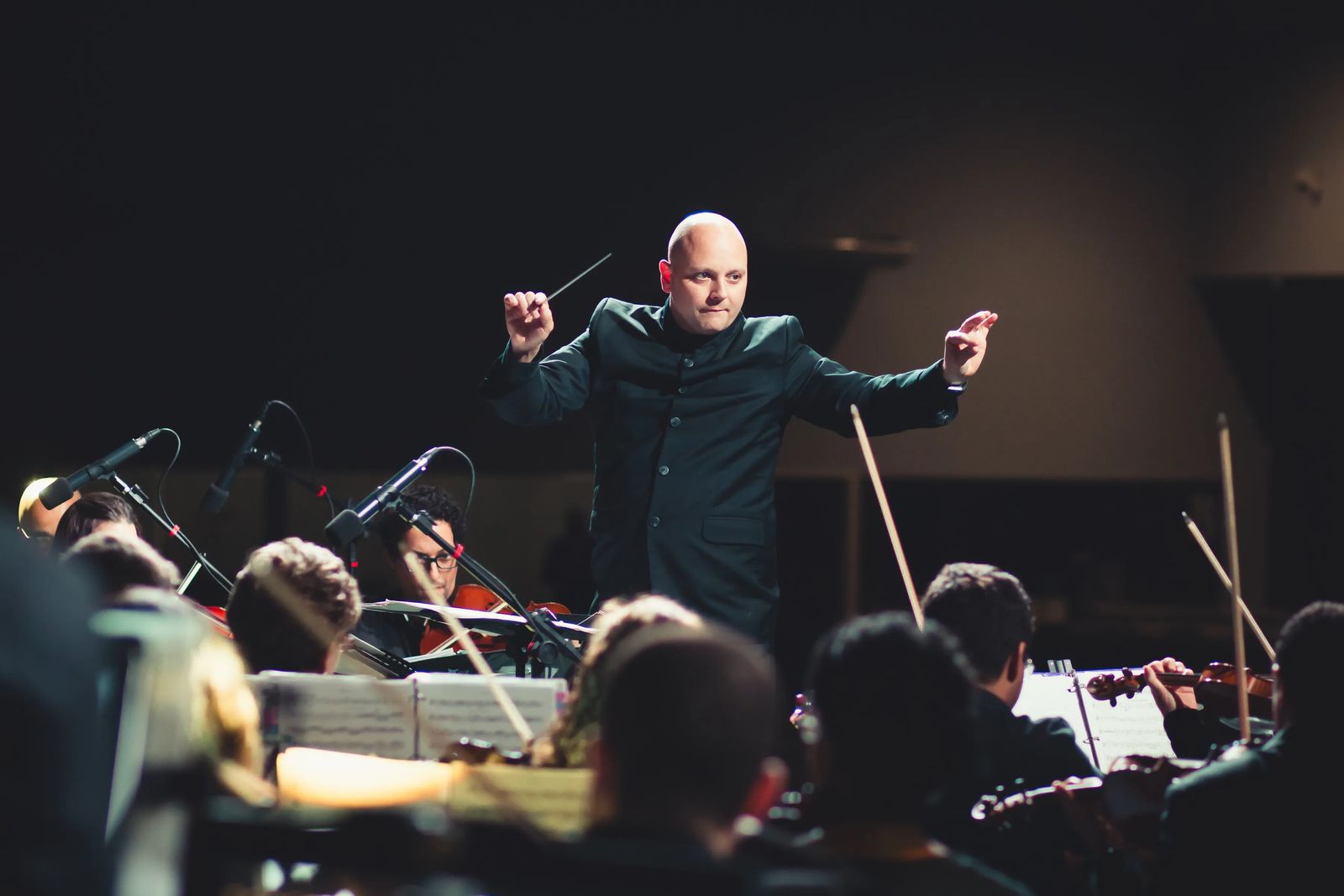 City Creek Center
The City Creek Center is very close to Temple Square and offers the perfect parental tool to have your kids see Santa. This is one of the few places that offers a virtual ticket to see Santa, so instead of waiting in line, you can show up at the allotted time and let the munchkins pour out their deepest desires to the jolly man himself.
After seeing Santa, pop in and out of shops to grab your holiday bits and bobs. Bring a sucker for the kids as you walk over to Macy's candy windows. I loved seeing these unique and artistic masterpieces as a child. These holiday-themed windows hold the best candy art you will see. Each window is made entirely of candy and can be anything from a massive Elf workshop, to a Polar Bear learning how to ice skate.
This shopping center is quite unique, in that it transforms from an outdoor shopping venue to an indoor shopping venue as the weather changes.
Christkindle Market
This is another favorite activity of mine because it takes place at 'This Is The Place Heritage Park', which is an old Pioneer village. This historic park is transformed into the Christkindle Market, a shopping and community experience inspired by the German Christmas markets.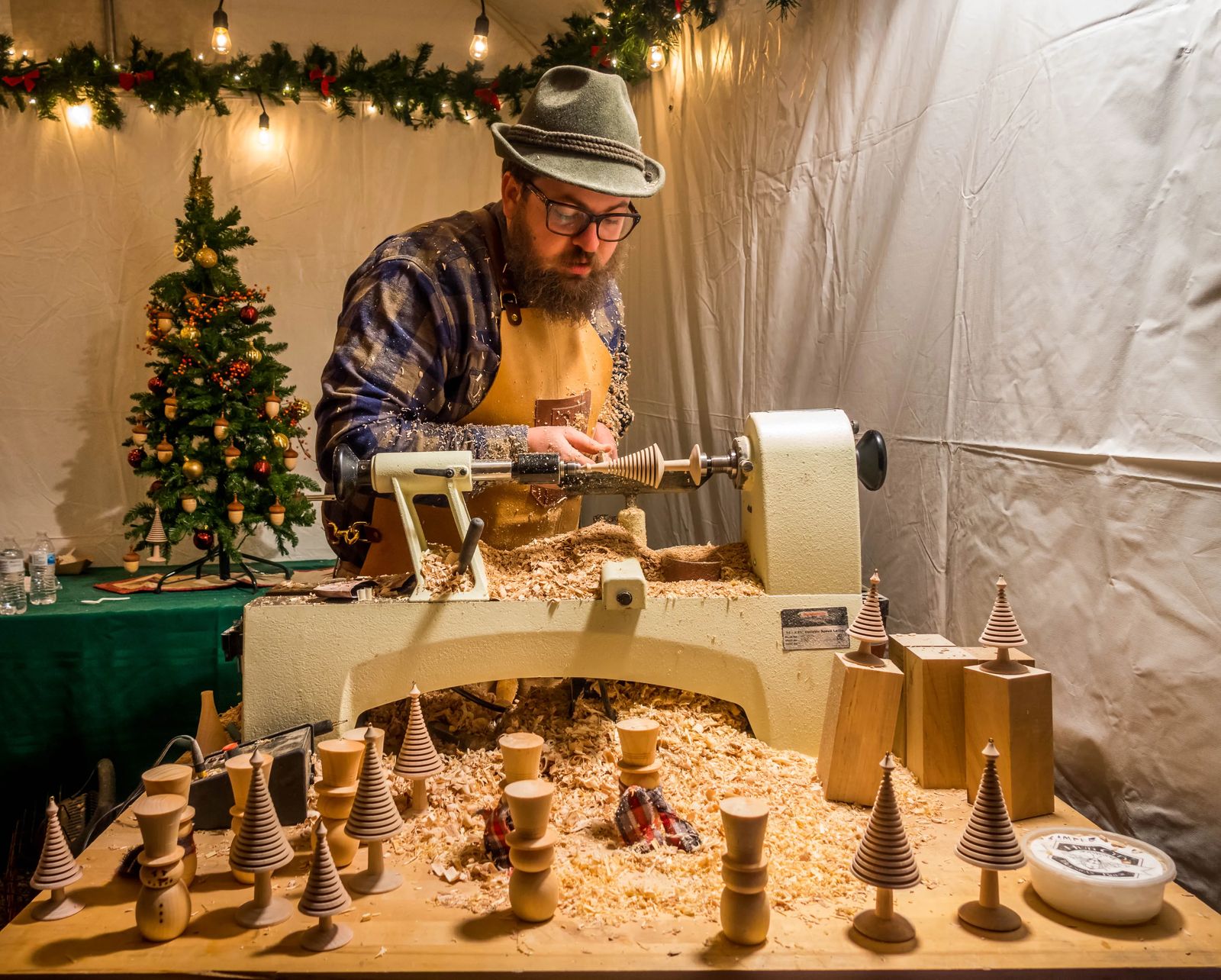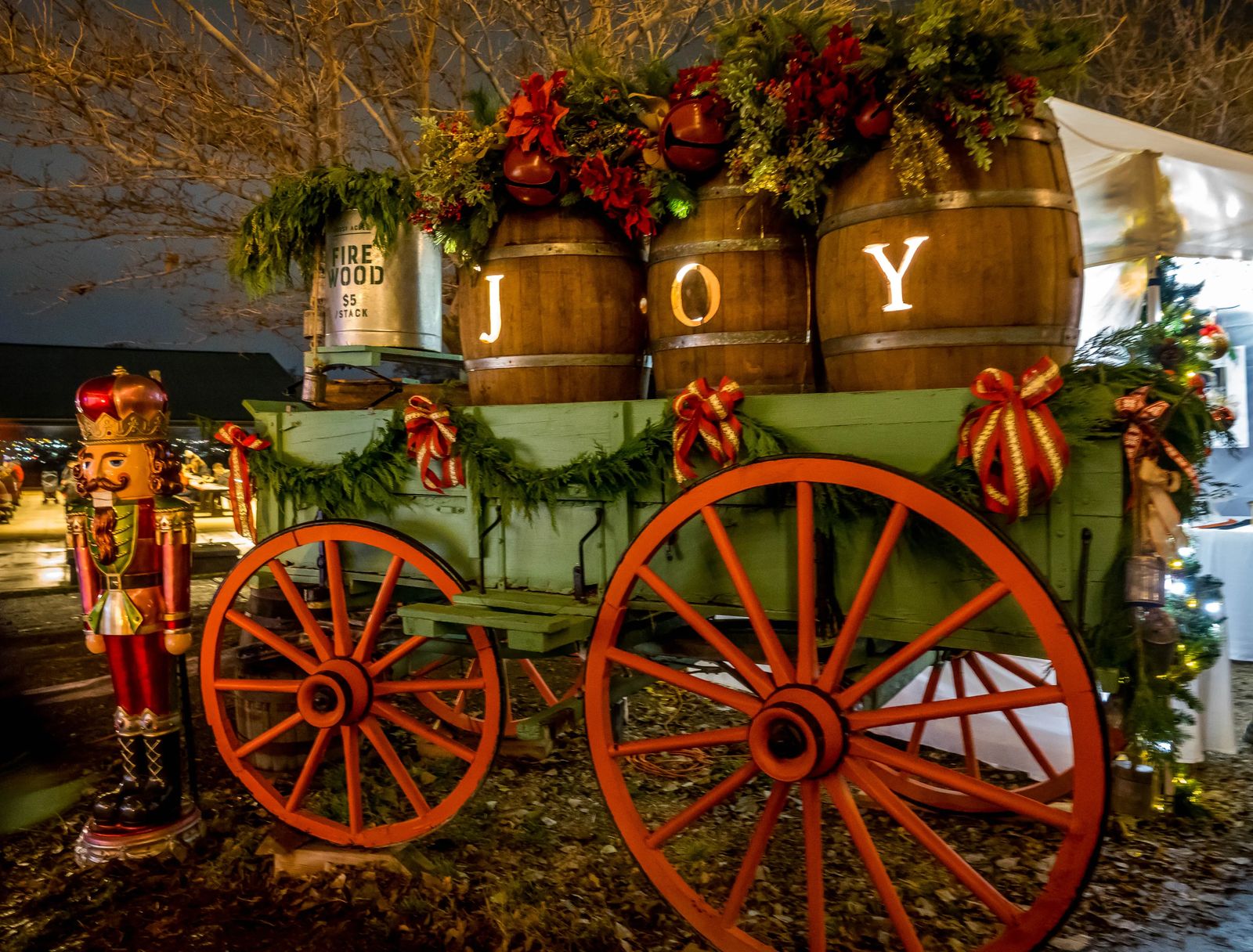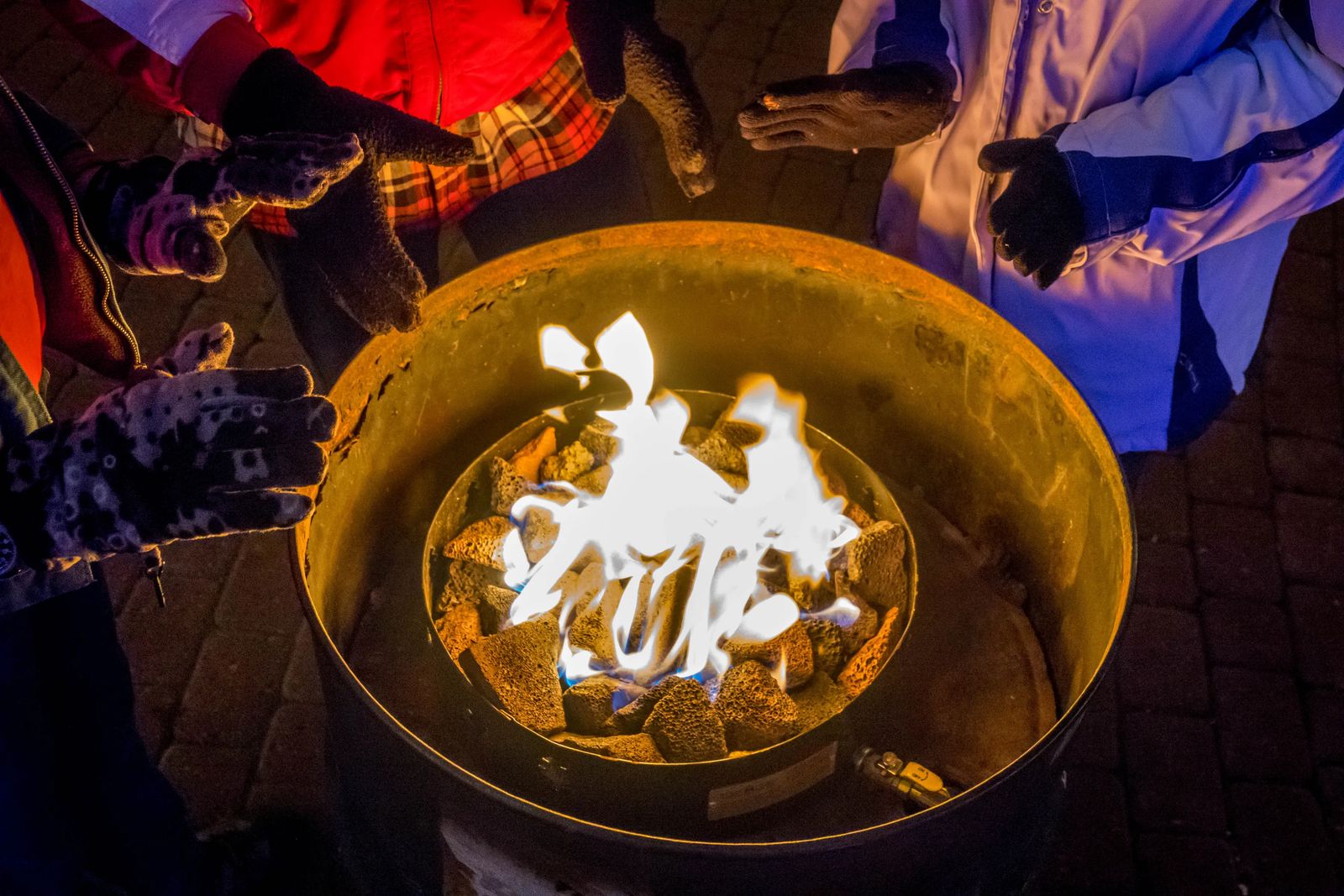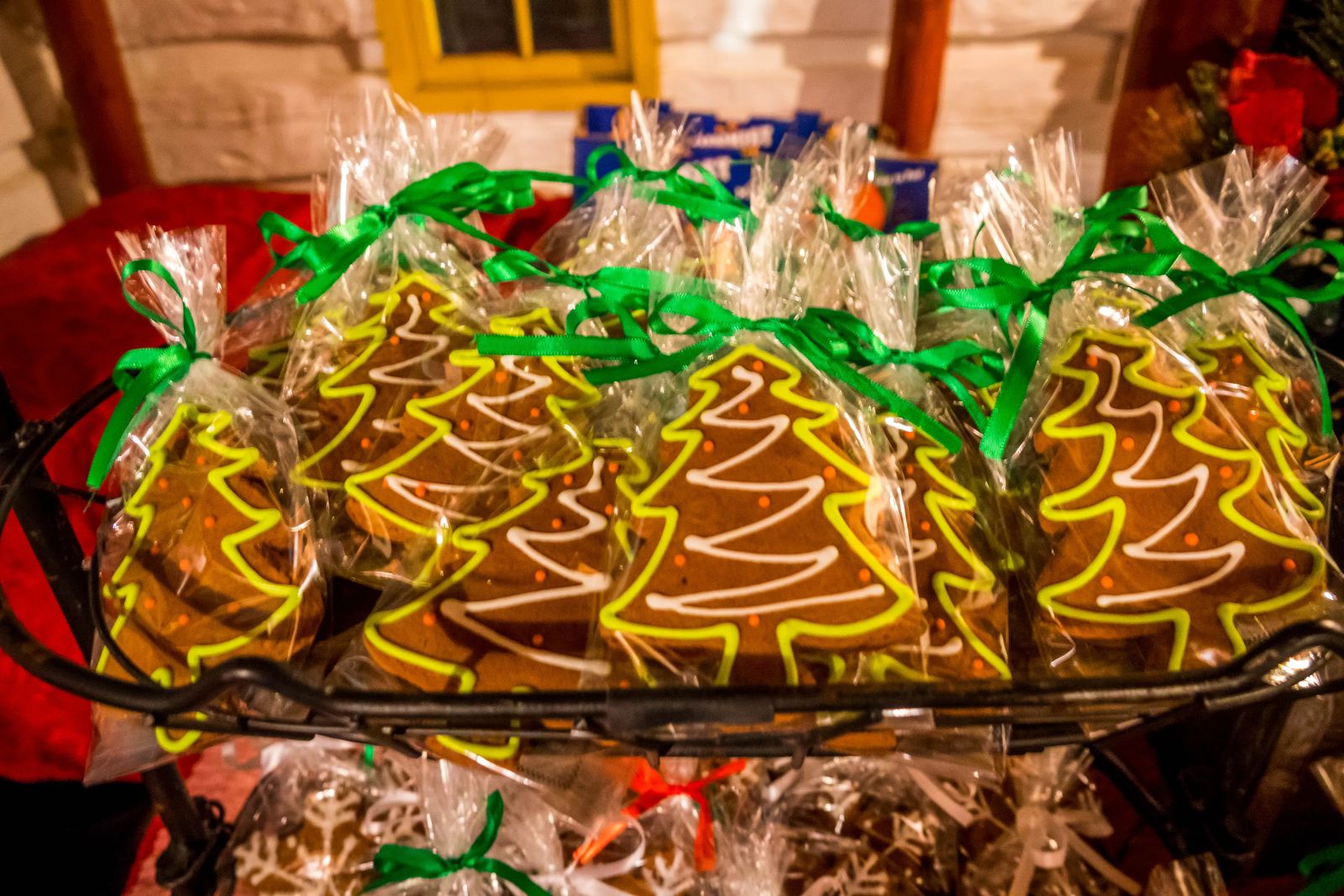 There is a live Nativity, Christmas songs and mini-performances where they tell you the origin of the Christmas songs. You can get caramel apples, strudel, and so many other tasty treats.
They have a mini-parade down main street, where a parade of light, elves, and children followed up by Jolly Saint Nicolas. There is a stage for entertainment, fire pits to warm your hands, and so many Christmas decorations around it is hard to not feel the Christmas spirit. There are also truly unique mini log cabin shops dotted throughout the historic park that offer very unique and delightful Christmas gifts.
Shopping at SouthTowne - Hogsmead
The holidays are filled with giving of presents and trinkets....but the hoards of people and crowds can sometimes make for an unenjoyable time preparing for Christmas. This is why I recommend shopping at SouthTowne Center during Christmas - the magic of Christmas transforms it into a shopping Hogsmeade playground of spending your hard-earned money.
Feel the magic of Harry Potter entertain your kids, while you try and guess the deepest desires of those closest to you. It might make the stress of the holidays a little more enjoyable to feel like you are visiting a beloved children's classic.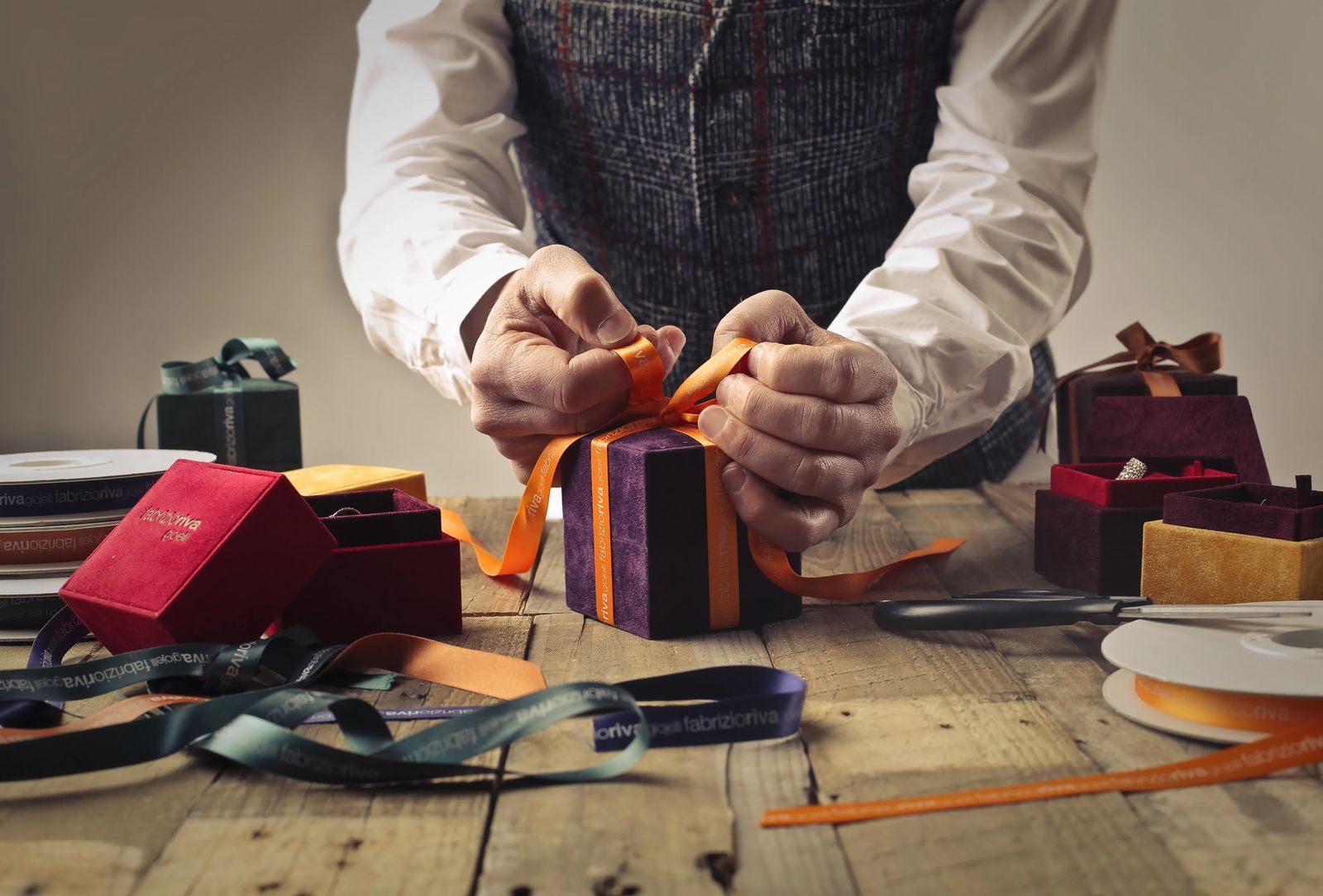 Evermore Aurora
If you read my Halloween Activities To Do In Salt Lake City Utah, then you know how much I enjoyed going to Evermore. If not, then be sure to visit Evermore for their Aurora Winter Season story.
Walk into an ever-changing interactive movie set, and discover their famous sweet and savory treats in this Nordic-inspired fantasy world. When you visit, you will be addressed as a 'World Walker' as many of the staff are part of the story and characters who live in the Dickinsonian inspired wonderland. The trees are glittering with frost and lights, taverns, mills, and shops all have a story that is waiting to be discovered.
Here you, as a world walker, must go on a quest - interact with the characters and discover what the secret of magic is in this mystical wonderland. Tickets are a bit on the steep side, but if you plan on spending the whole day - it is well worth the cost (in my opinion at least).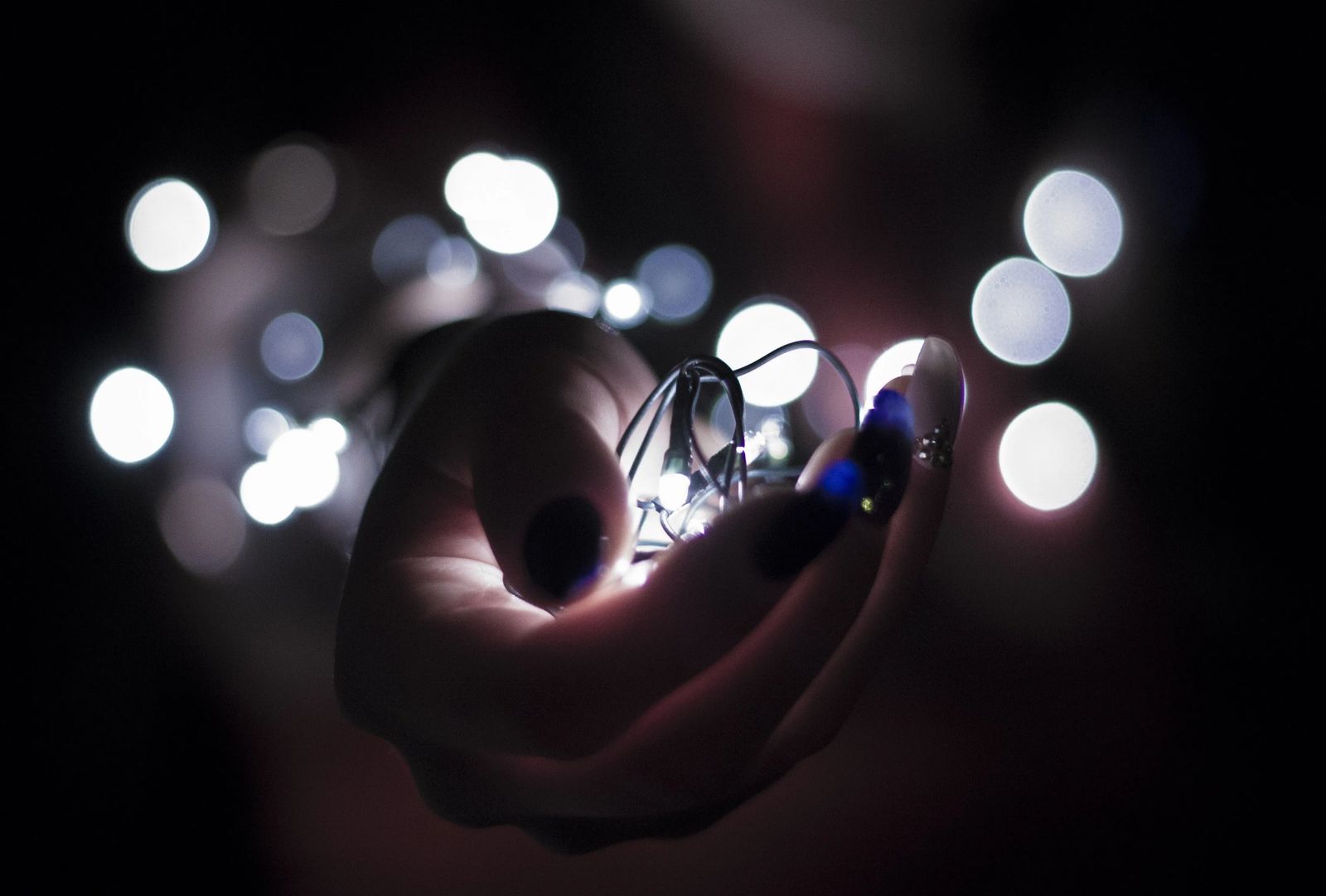 Park City Torchlight Parade
If you are truly looking for a unique Christmas Eve experience, or like to be outdoors more than indoors celebrating - then head to Park City for the Torchlight Parade.
This is a Christmas Eve tradition that has been happening for over 55 years. You can begin the chilly evening with some holiday music at the base of the mountain, and then bring your light of choice to ski down the mountain with - creating a festival of lights in motion.
Polar Express
The local train, the Heber Creeper transforms into the Polar Express, where the adults and kids alike can enjoy a 90-minute ride to the North Pole. They can sip on hot cocoa, and eat some of Mrs. Claus' famous chocolate chip cookies, singing along to traditional Christmas favorites.
The elves and cocoa chefs will be bustling up and down the isles, entertaining and interacting with passengers along the way. Once you reach the North Pole, Santa will board the train and present a special gift to each child.
You can choose from a regular passenger ticket to a first-class ticket, or even rent out the Red Caboose for a private group of 10-12. If you really want to wow and entertain, then rent the luxury table and lounge gare or business car (20-50 passengers) for a perfect Christmas Party setting.
Midway Ice Castles
Make it an overnight trip from Salt Lake City and spend the night in Heber so you can visit the Midway Ice Castles. These famous Ice Castles started as a hobby for a family, who were then visited and promoted by Oprah herself.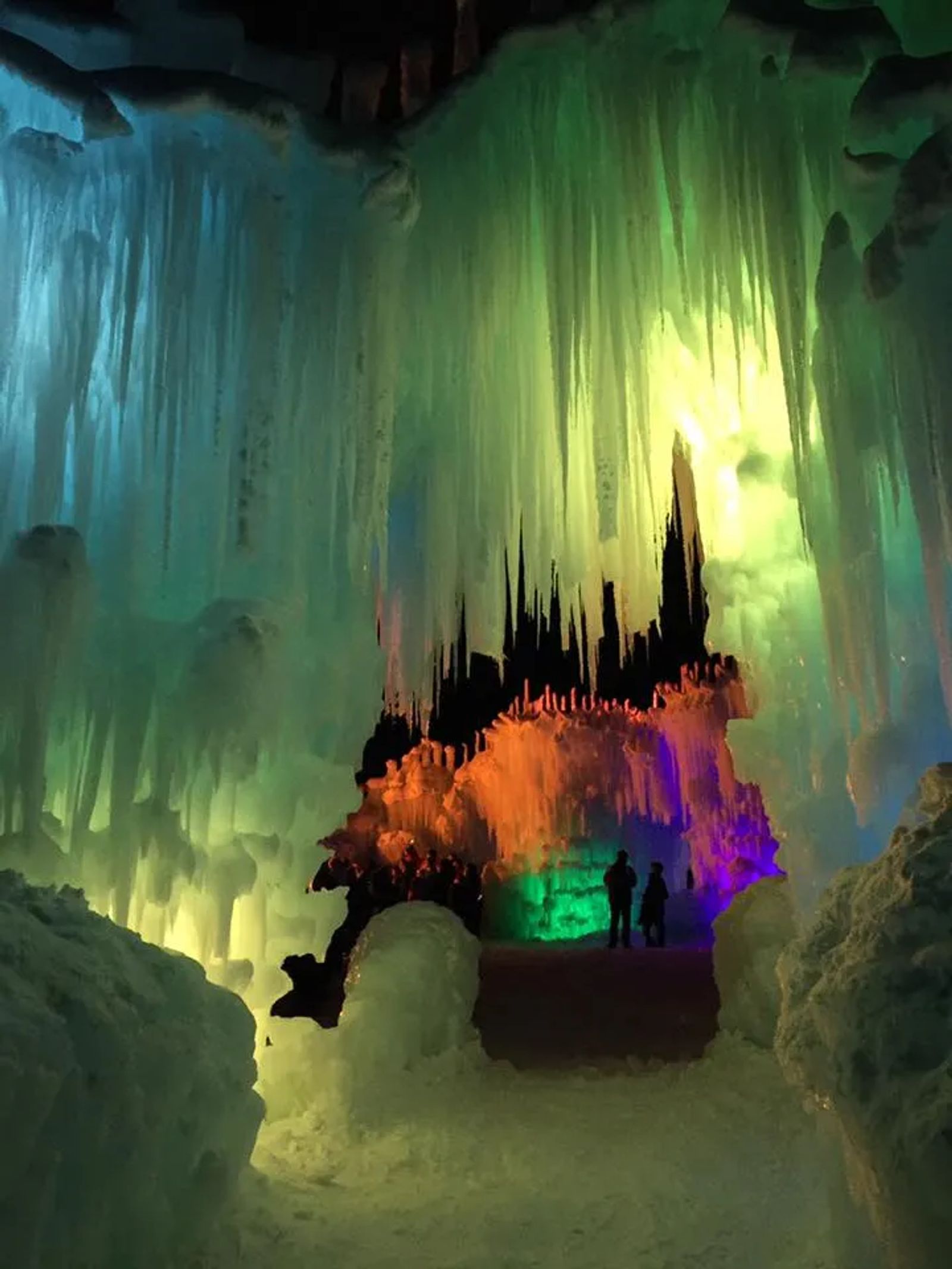 These hand-built, carefully crafted castles are a true winter wonderland. It almost appears as if Elsa (from the popular Disney movie Frozen) built them herself. If you are lucky Elsa and her sister may be taking photos and greeting guests outside the Ice Castles.
These Ice Castles are a fabulous playground because adults can play with their kids, instead of just having to watch them. I think we are often forced to believe that we cannot participate in child-like fun because we are 'adults'. I believe we really begin to age when we lose the childlike innocence and suppress our imaginations.
Luminaria at Thanksgiving Point
This is a newly discovered Christmas Activity near Salt Lake City that I definitely want to participate in this year. The Luminaria at Thanksgiving Point transforms the hill with changing pictures made from 5,000 luminaries.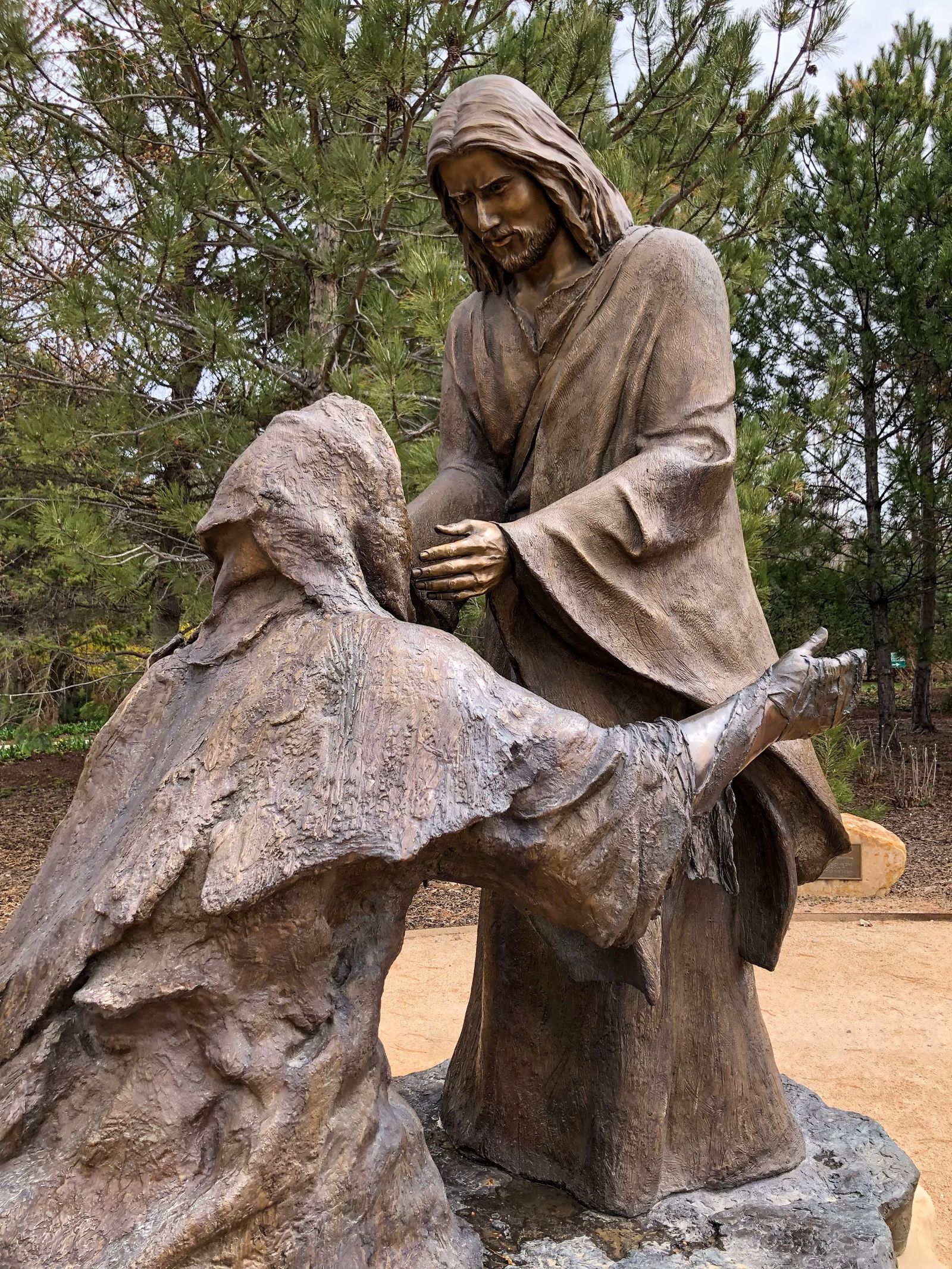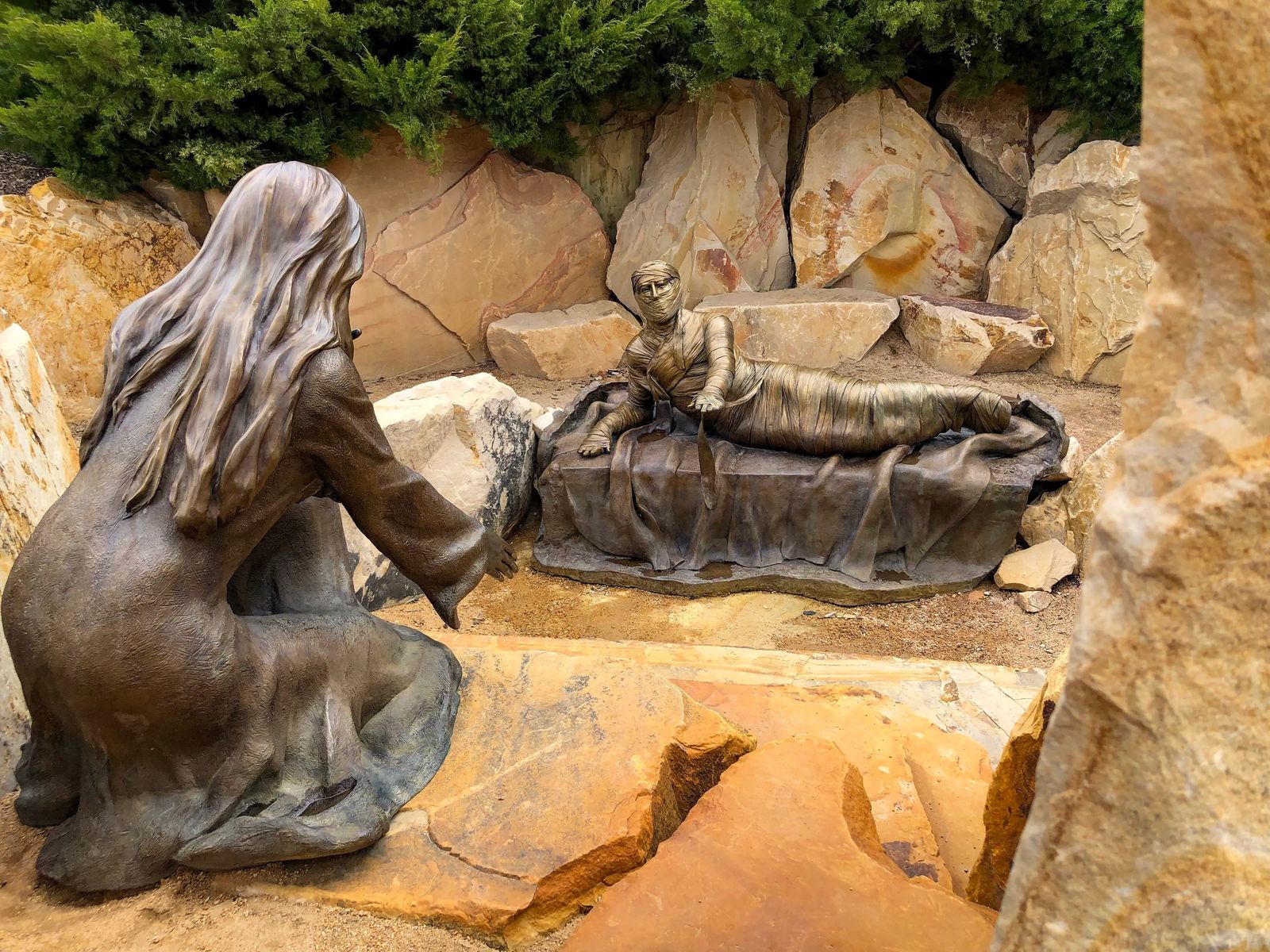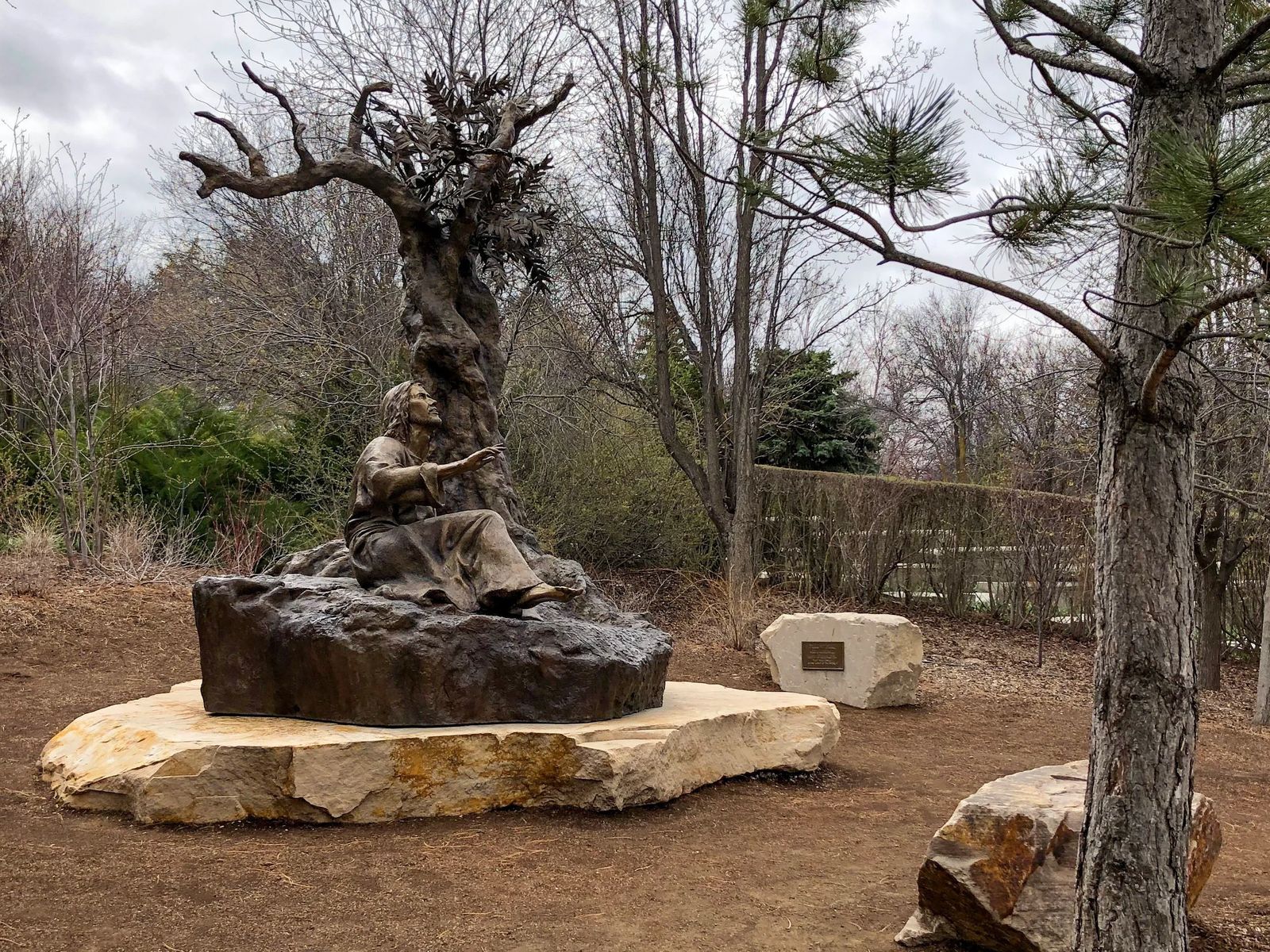 While I don't personally have experience at this event, I know how beautiful Thanksgiving Point Gardens are outside of Christmas time, and so can only imagine how beautiful this will be. They also have a section of the gardens that was donated with statues of scenes from the Bible. It is a very peaceful and reflective place, that I think combined with the Luminaria will be a perfect way to remember the reason for the season.
Volunteering For Christmas Near Salt Lake City
There are other ways to remember the reason for the season, and that is by volunteering to serve others. You can do it in so many different ways, but here are a few ideas I have in how to serve those around you during this holiday season. Out of all the Christmas activities near Salt Lake City, this one will be far more moving for you than anything else - by giving back into the world for all you have been given.
Wrap presents at Provo Towne Center Mall to raise money for Habitat for Humanity to help families who may need a home, to finally have a warm place to stay.
The Forgotten Patient Christmas Project, hosted by the Utah State Mental Hospital, has been operating for the last 50 years. Rather than providing Christmas for an entire family, a patient comes up with a Christmas List, and when you buy one gift for the patient and give it to them on Christmas and spend some time together. If you are interested in sponsoring a patient, please contact Shawna Peterson, Director of Volunteer Services at 801-344-4254.
Christmas season in the Newborn Intensive Care Unit is not the ideal place to spend the 'babies first Christmas'. Sunset Crochet (from Sunset Family Living) hosts 12 days of Christmas knitting project. Where for 12 days you knit a hat each day for a baby in the NICU. The patterns are sent by email, and then you are asked to donate the knitted hats to the nearest NICU.
Candy Cane Corner in Salt Lake gives those receiving services from the YWCA Utah, The Road Home, or Volunteers of America, Utah, the opportunity to choose Christmas gifts in a shopping-like environment. As a volunteer, you will help organize, lift and carry items, sort donations and wrap presents for the individuals/families in need. If you plan on bringing more than five people, please call and make an appointment to help better facilitate and organize according to the needs of the Candy Cane Corner.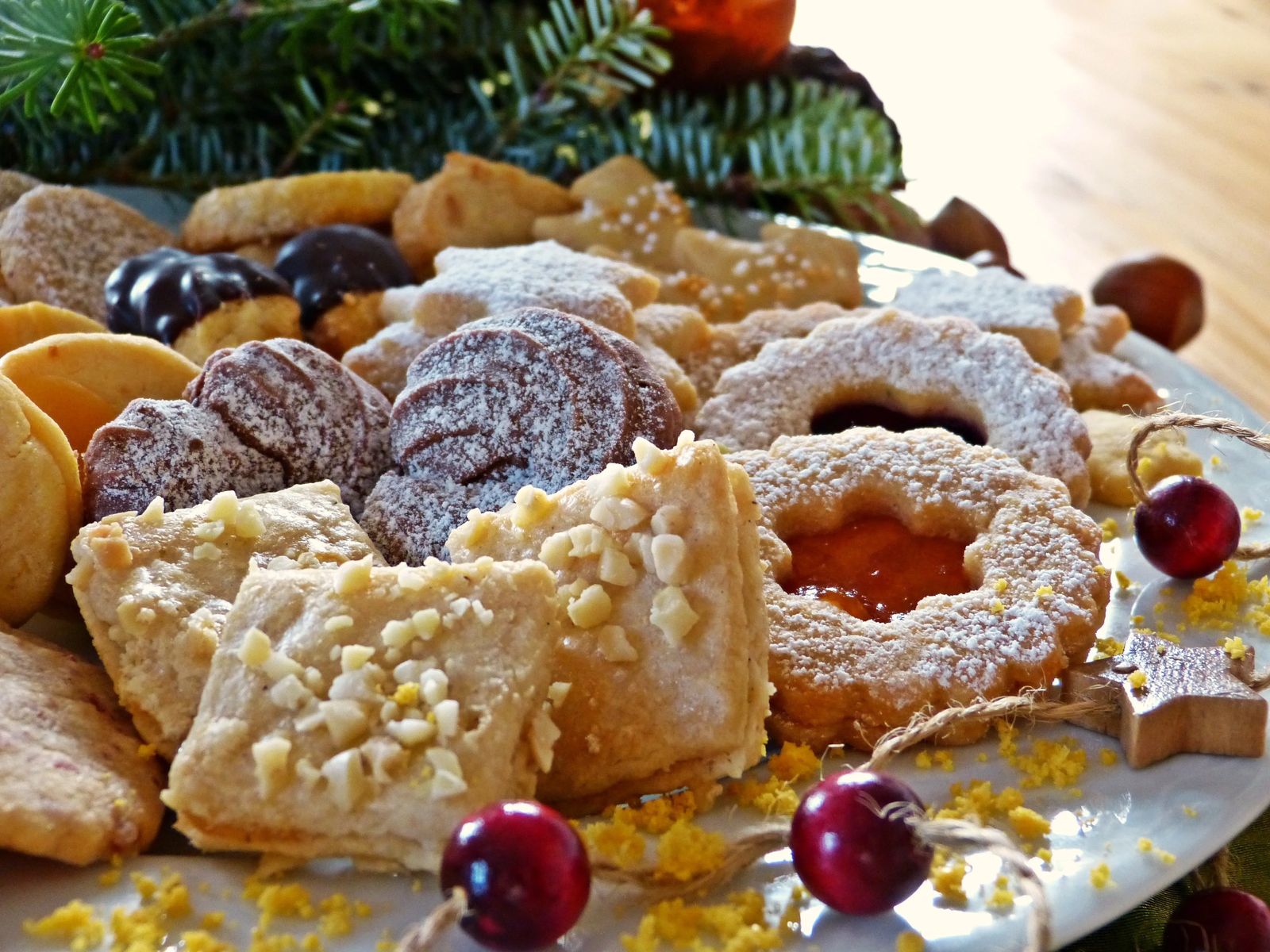 Happy Holidays to You and Yours
I love this time of year, the giving, the feeling, the movies, the treats, the anticipation of good things to come. Christmas truly has a reason for the season, and that is Christ, his example of loving those around him - even those who society as a whole had a hard time loving. So embrace the strange, weird, or rejected of society - let them know they are loved.
I hope by sharing this guide on Christmas activities near Salt Lake City will help those visiting or locals be able to forge long-lasting memories. I pray that you can cherish the family and the connections with those who are close to you. Never stop believing in a little magic, and I truly wish you and yours a happy holiday and Merry Christmas this year.
Like it? Pin it! Tis' the Season of Sharing and Caring!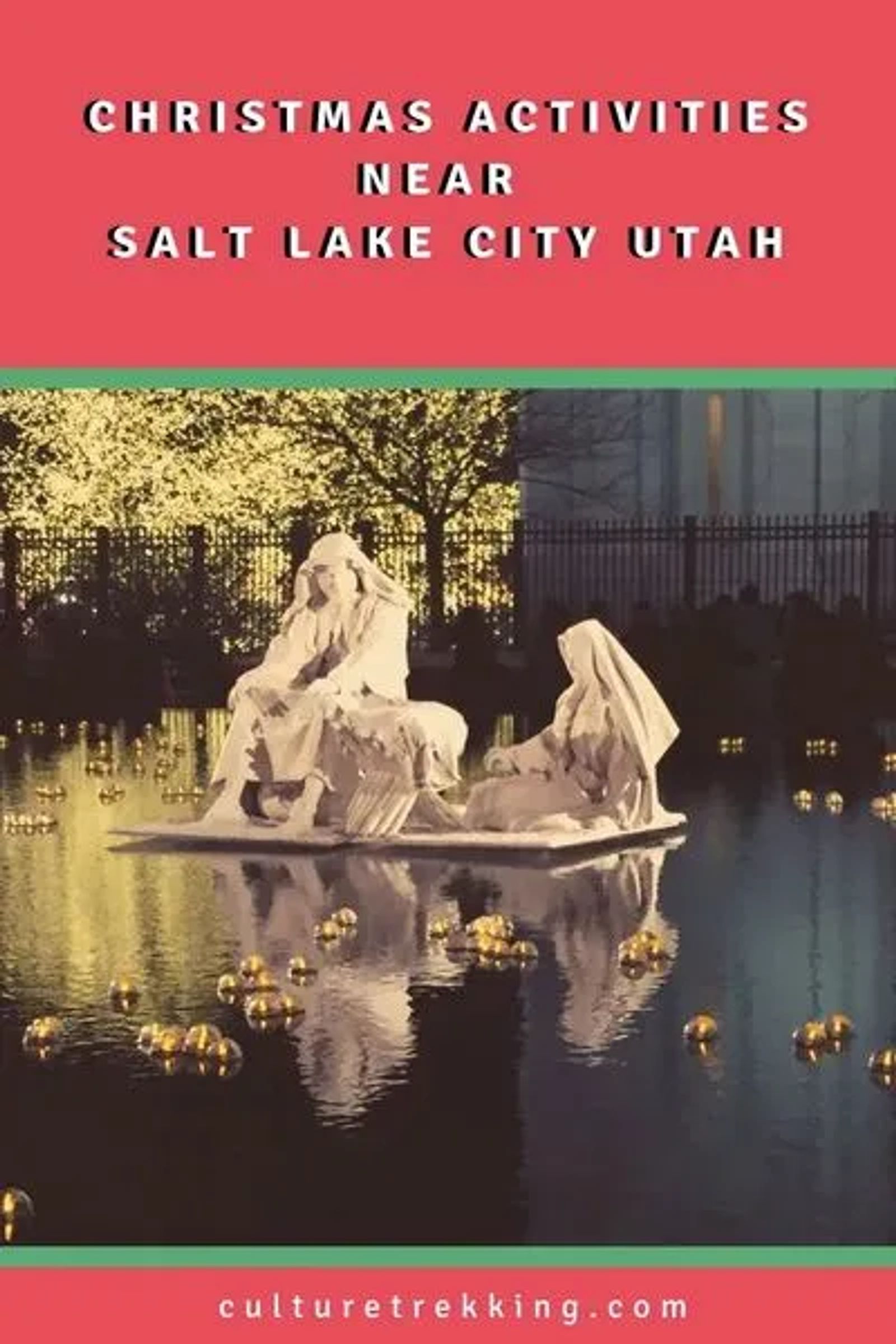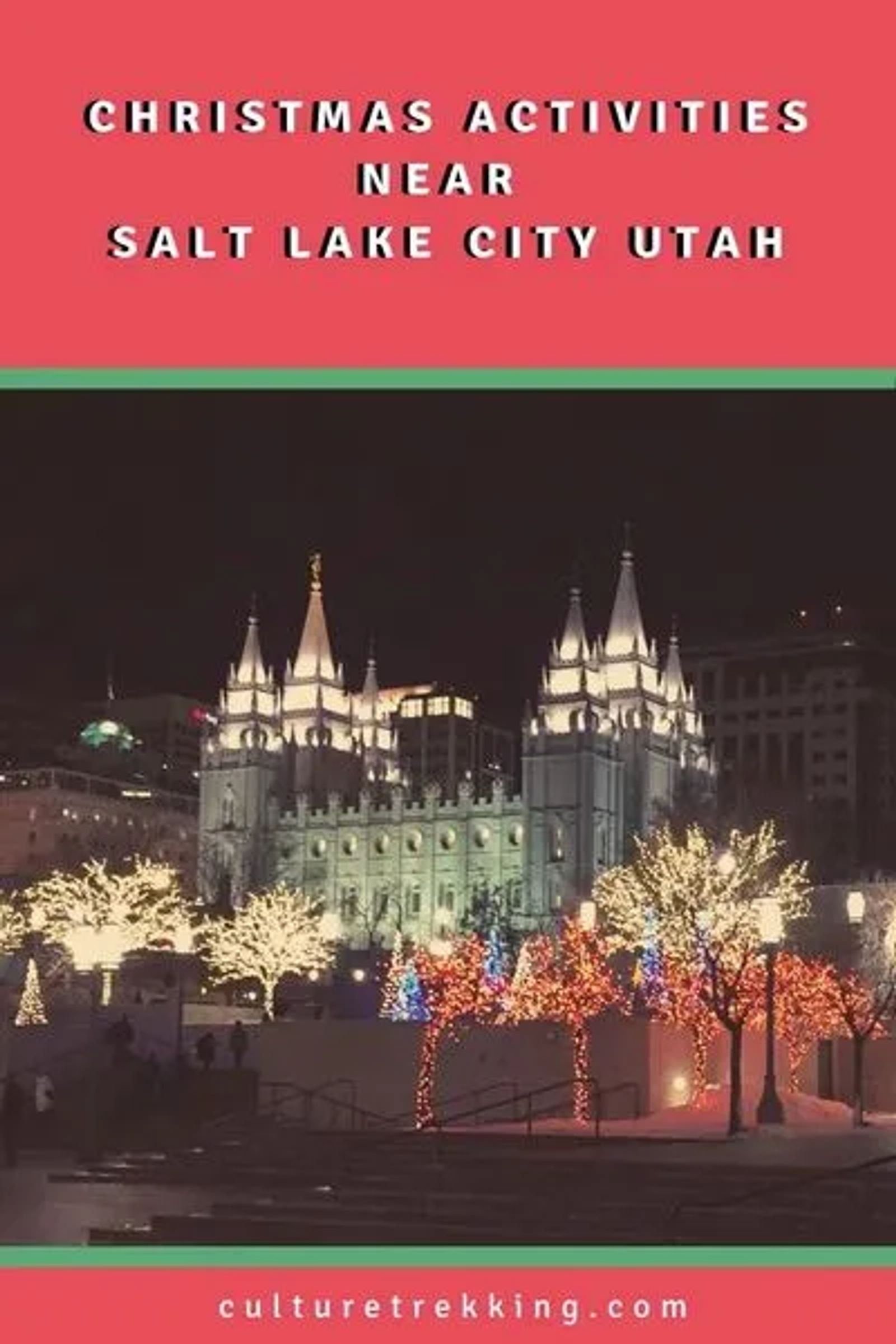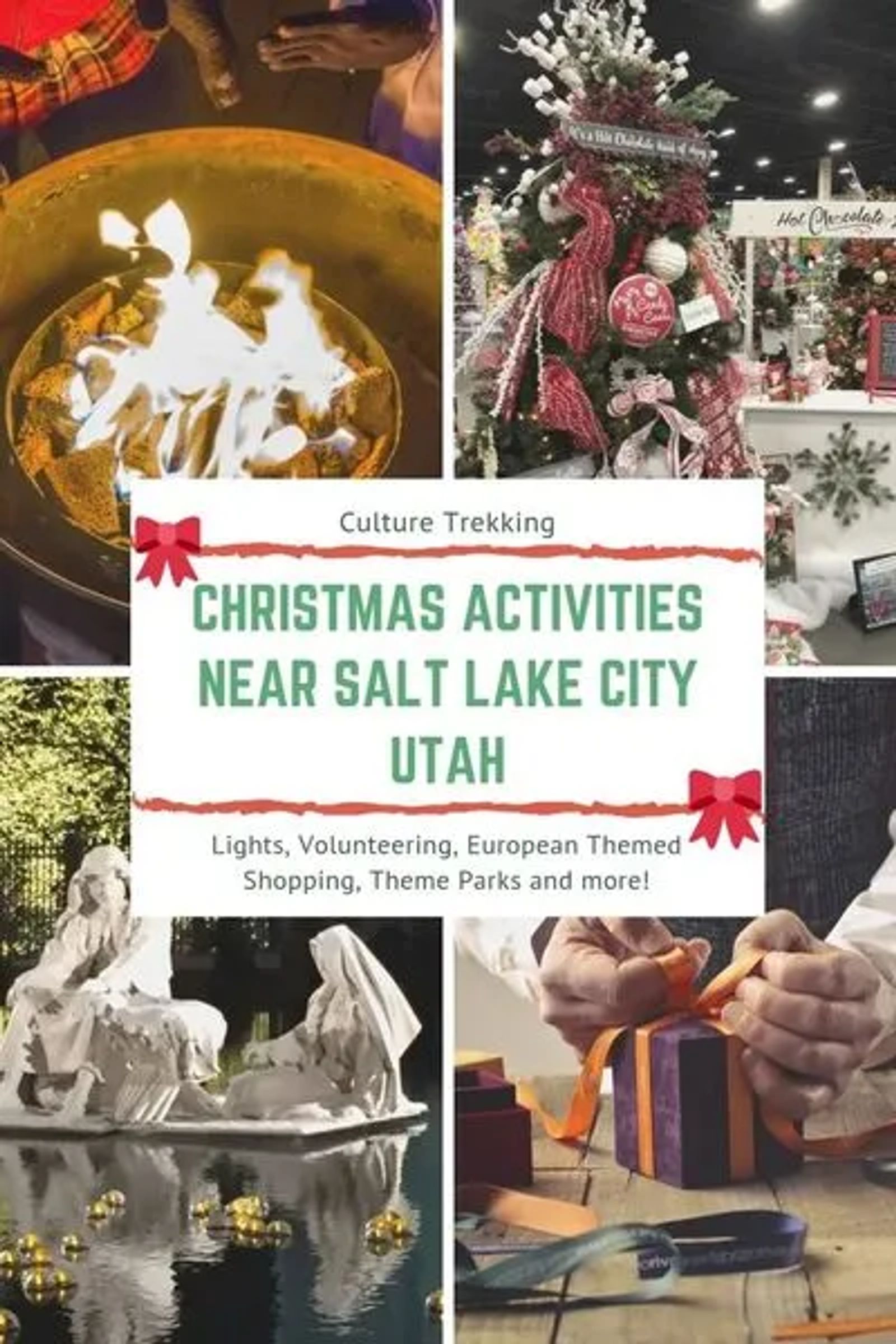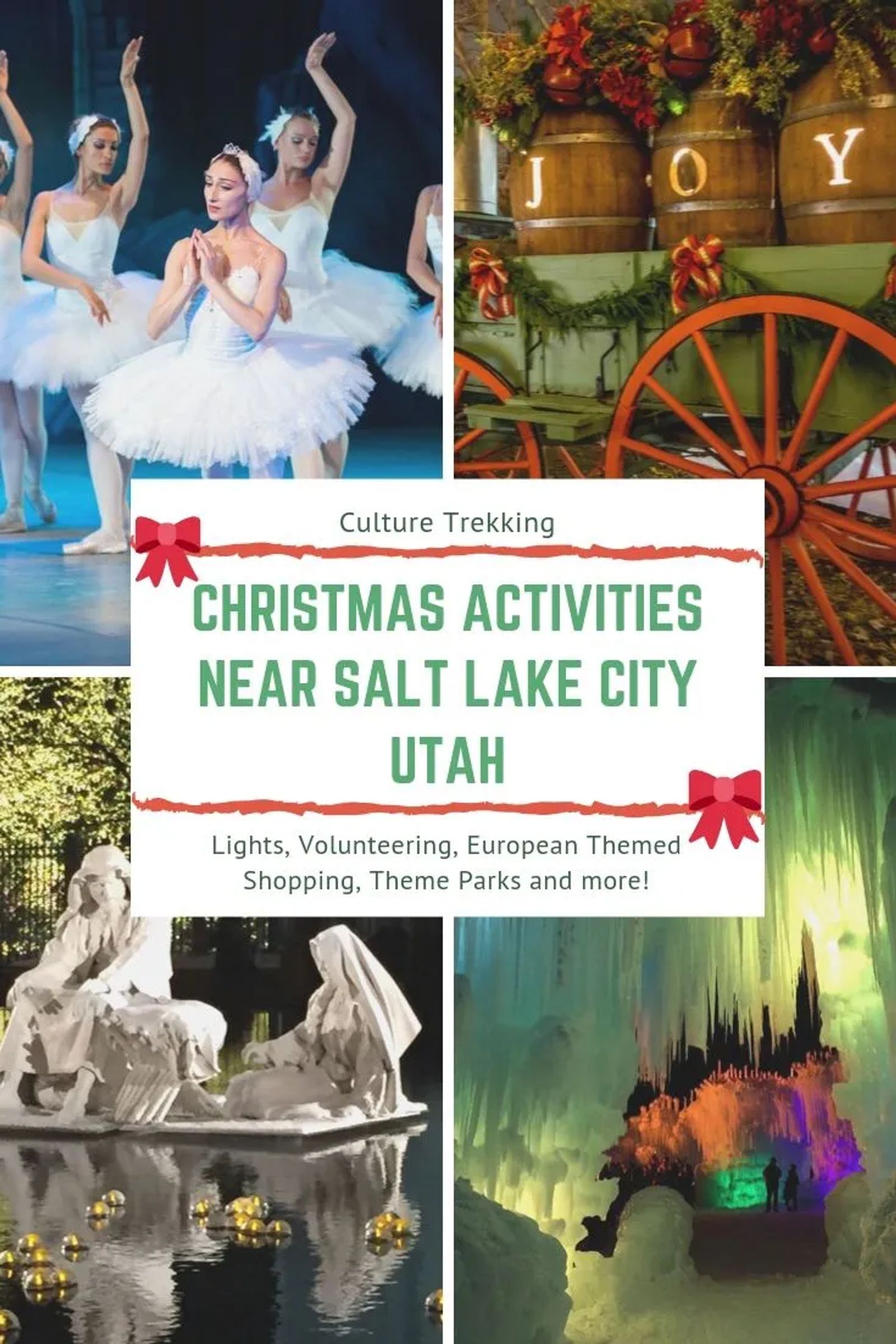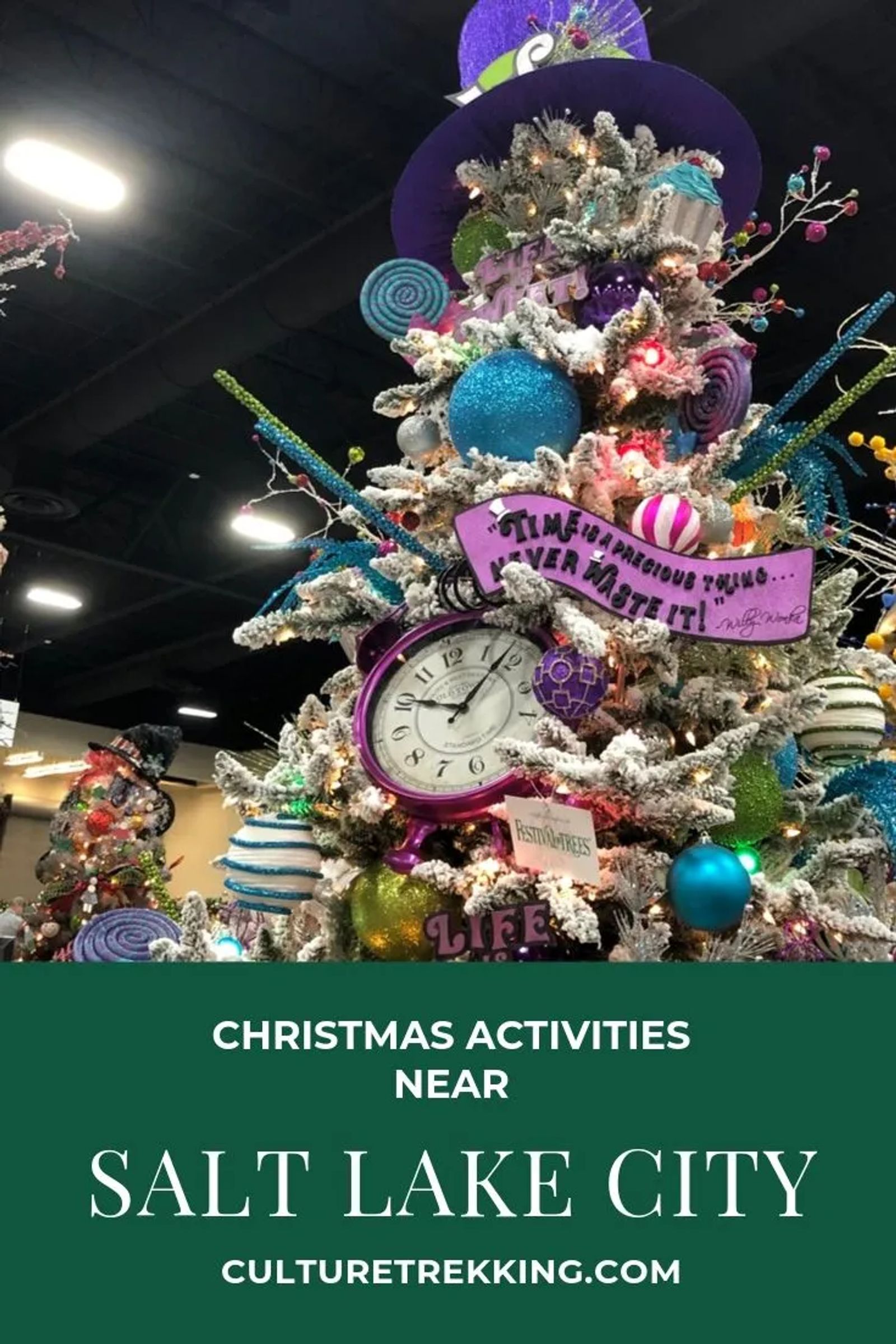 Where To Stay in Salt Lake City