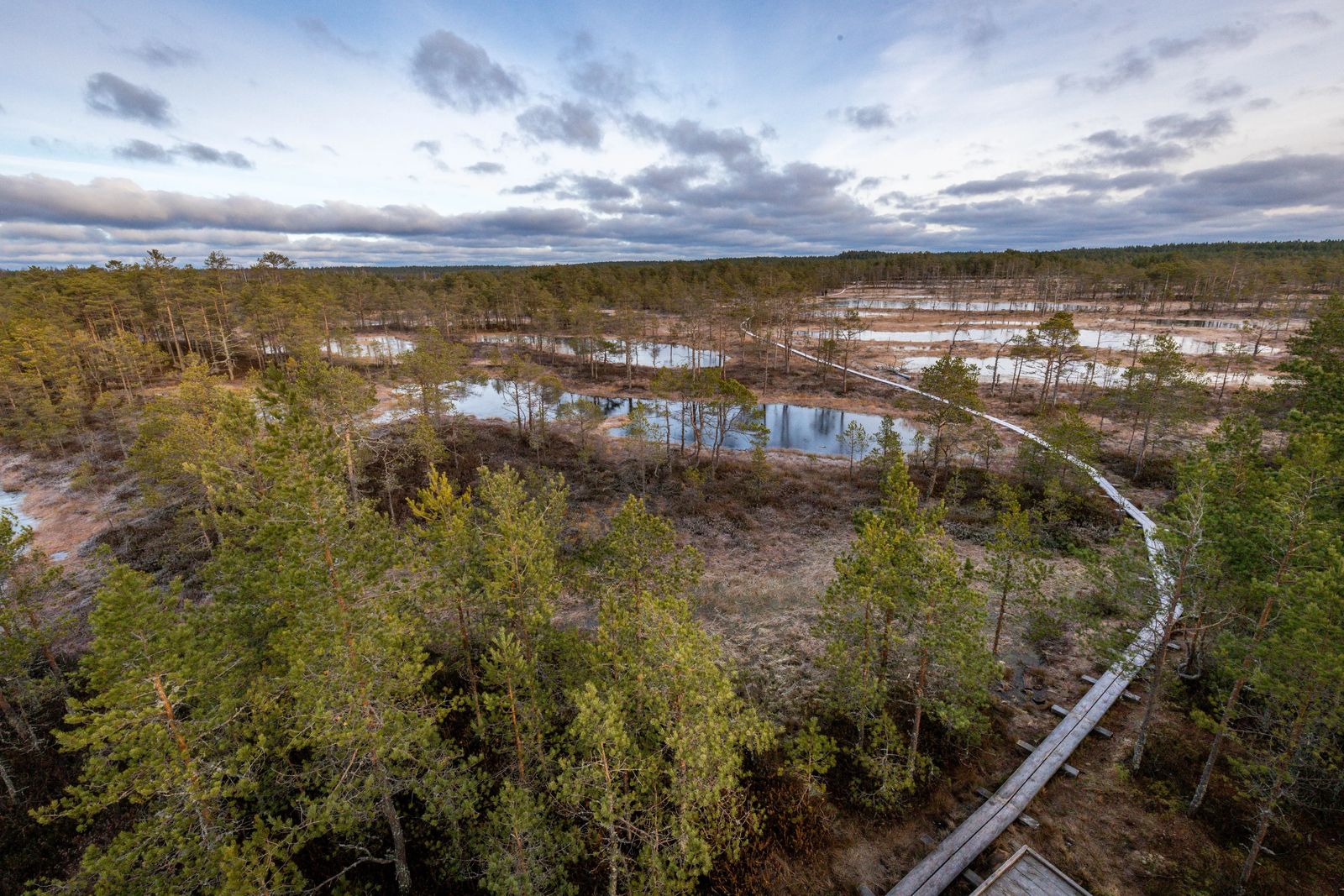 18 BEST Day Trips From Tallinn Estonia
Hidden waterfalls, vast rolling hills, and trees that hide secret tales of times past this is Estonia. Most visitors will fly into Tallinn and not explore outside the main city center, but if you are willing to get uncomfortable, there are so many fantastic things to see outside of Tallinn. The best day trips from Tallinn are to the unique bog landscapes, small ancient fishing towns, remote mansions, ferries across the Baltic Sea to Finland and so much more.
I visited Tallinn in 2021 and have updated this post in 2022 to reflect the most up to date information for you.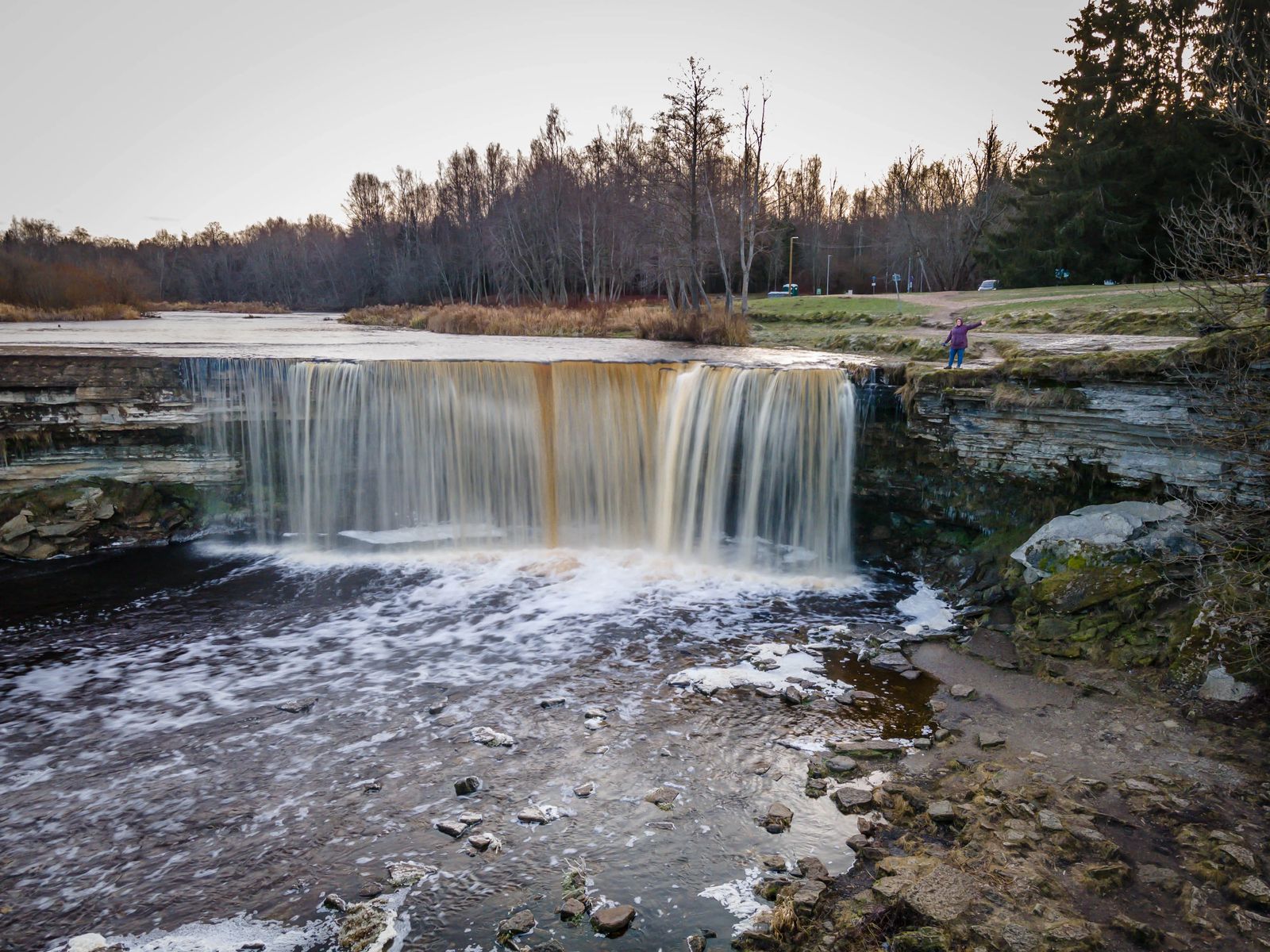 Jägala juga Waterfall
This is the highest natural waterfall in Estonia and the Baltic countries. The waterfall drops about 27 feet (8 meters) and spans 230 feet (70 meters) wide at the peak of Autumn. The Baltic Klint that extends from Lake Ladoga in Russia to the island of Oland in Sweden is the drop off that it flows over this rocky edge beautifully.
If you walk down to the waterfall be very careful because it can be very slick, so make sure to bring some hiking poles. If you walk behind the waterfall you will be able to see some rock layers that are around 9 million -500 million years old.
Most of the rock is made from limestone strata, which is surprisingly softer than sandstone - so there is a lot of erosion and a lot of beautiful layers. Because of the soft nature of this limestone there is a gradual collapse of the waterfall that retracts about 8 inches (20cm) per year, slowly but surely creating a canyon.
DO NOT GO SWIMMING AT THIS WATERFALL! While the pool beneath the waterfall looks inviting, the rapid current and deep pool at the bottom creates a strong whirlpool and is quite dangerous. Please don't be THAT person and ruin it for everyone.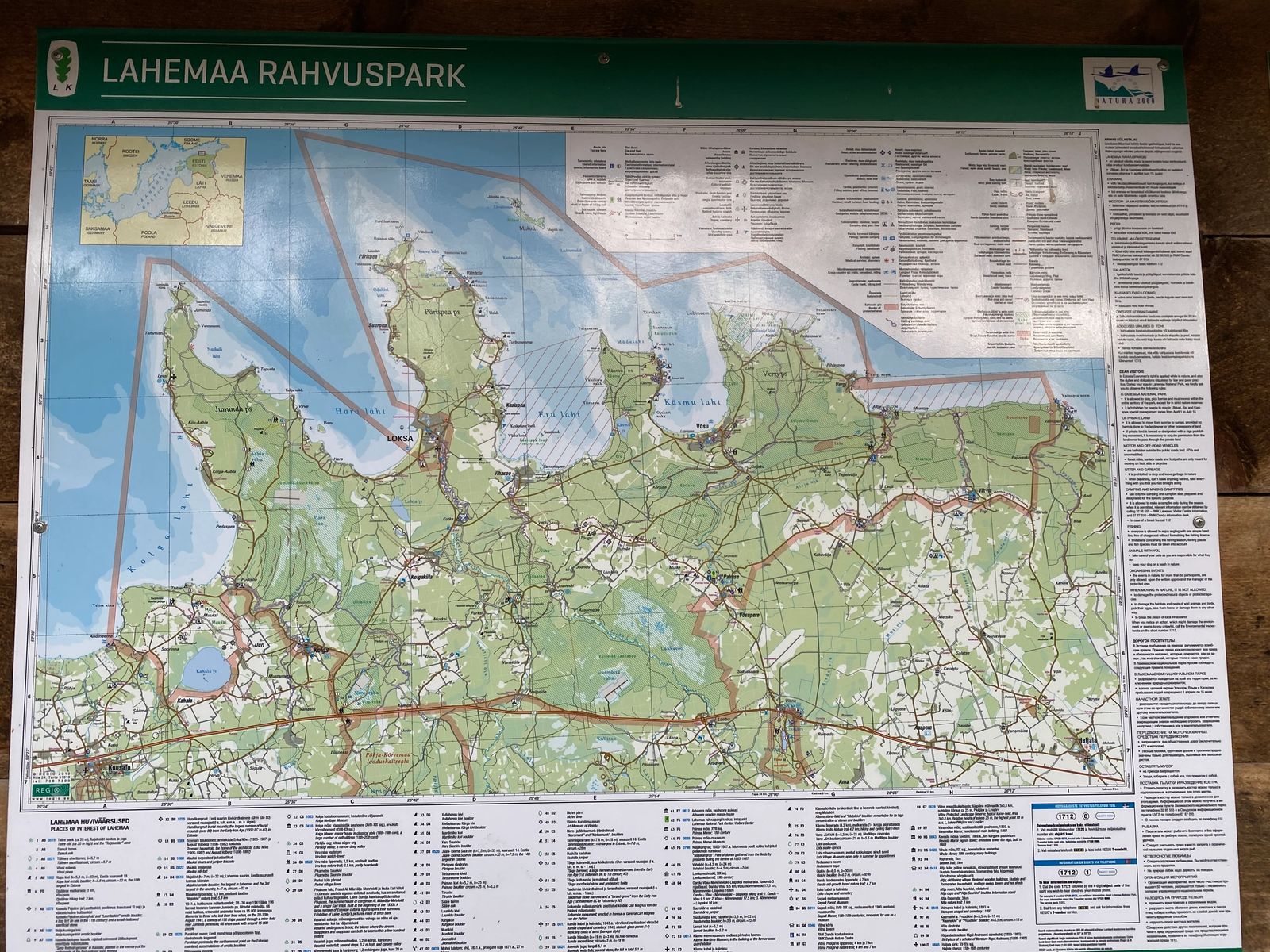 Lahemaa National Park
Lahemaa National Park is located on the North coast of Estonia this 288 sq mile (746sqkm) is a perfect day trip from Tallinn for hiking, sea views, bogs, cliffs, and forests. Much of this area and bogs were made from retreating glaciers in the area that left behind large boulders and limestone cliffs.
As you drive through the area, you will see random boulders lying in fields or in the back of farms. There is a legend that giant Vikings were fighting and would hurl the boulders into Estonia where they landed here.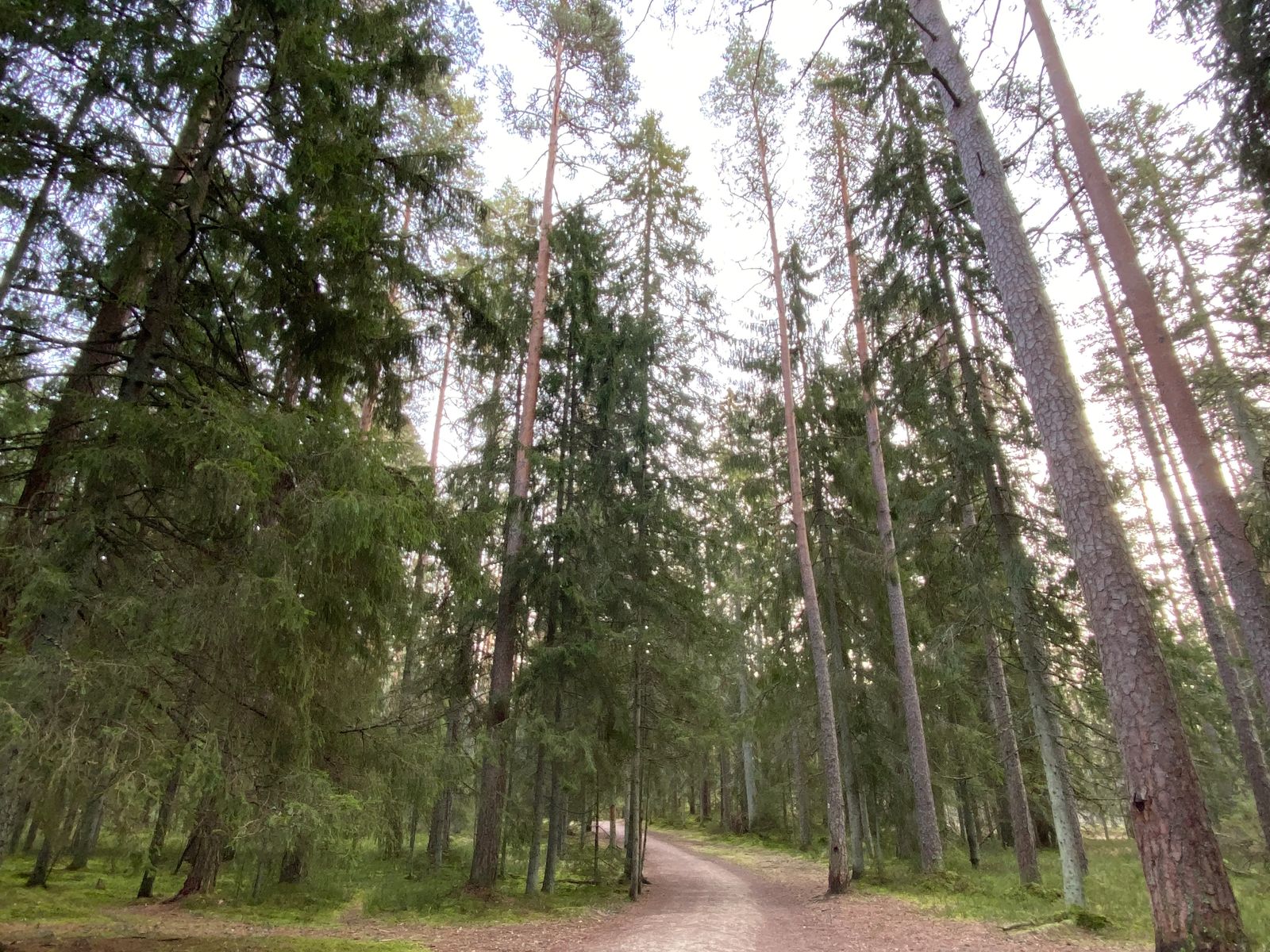 If you area lucky (and patient enough) you can do some wildlife viewing to see moose, wild boars, brown bears, lynxes and foxes along with plenty of birds.
Lahemaa was named one of the top 100 sustainable destinations in 2020, and continues to make efforts to restore and protect this area. It was also one of the first areas to be named a National Park during the Soviet Era because as long as you didn't talk about Politics, you could advocate for land and animals.
There are several manors you can visit (listed below) as well as Nõmmeveski waterfall, Valgejõgi river, Juminda Lighthouse, Altja River, and so much more. It is definitely worth the effort and money to take a concise guided tour so you can visit as much as possible and get the locals perspective, legends and stories for sure.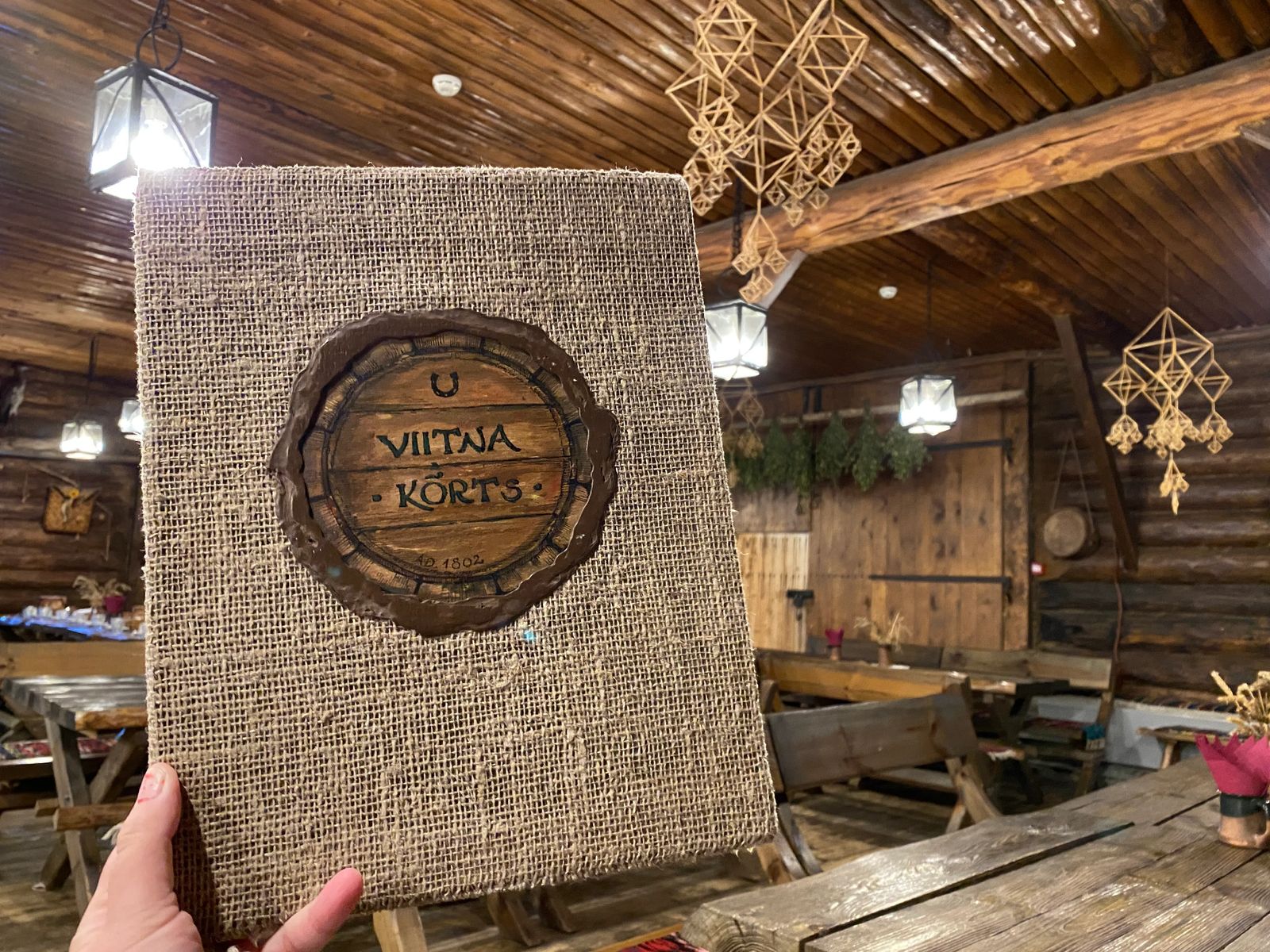 Viitna Korts - A 100=yr-old Pub
Built over 100 yrs ago this pub was used for weary travelers to warm up and even shield their horses from storms. There are some double doors on the side of the pub where you could enter and then dine with the animals like a big family.
There is a legend here that Catherine the Great stopped by this pub, and asked for a mirror. Mirrors were expensive, but they did bring a bucket of water so that she could stare at her reflection at the very least. Once she was able to arrive at her destination, she sent the pub a mirror to hang on the wall. It is said that that mirror has been there ever since.
While the pub that is there today was built 100 yrs ago, the pub is said to have been around since the middle ages. Here you can grab a traditional Estonian meal along with some local handicraft kept in the store next door to the pub.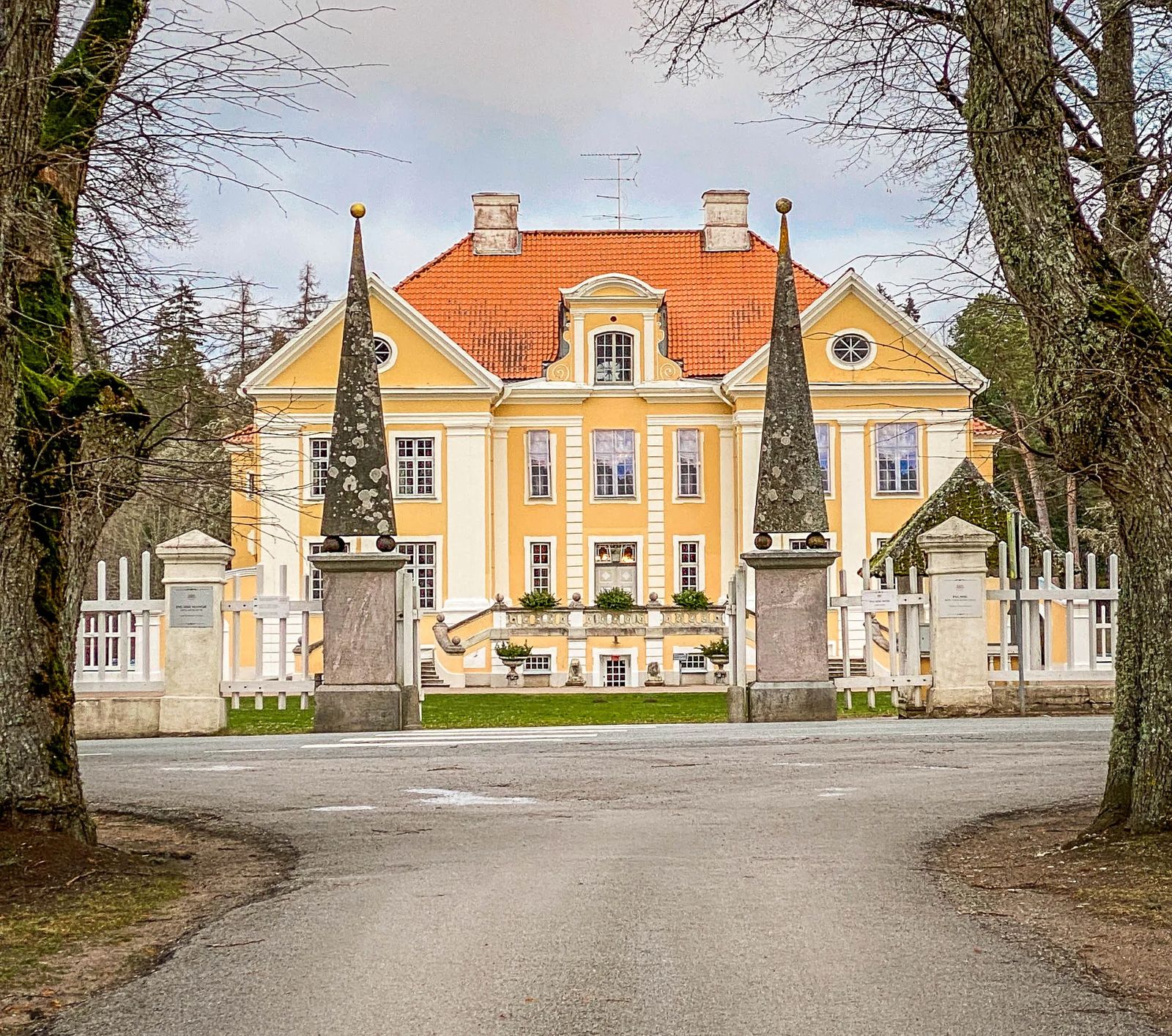 Palmse Manor
This GORGEOUS Baroque home is host to an open air museum and has been fully restored. It is also located on the Lahemaa National Forest lands, and has parks, gardens, and historical buildings along with workshops, wine cellar, and a romantic café and tavern that serve national dishes.
The Manor itself belonged to the Covent of St Michael when it was initially built in 1510. The ownership them passed to the Von Der Pahlen family in 1697.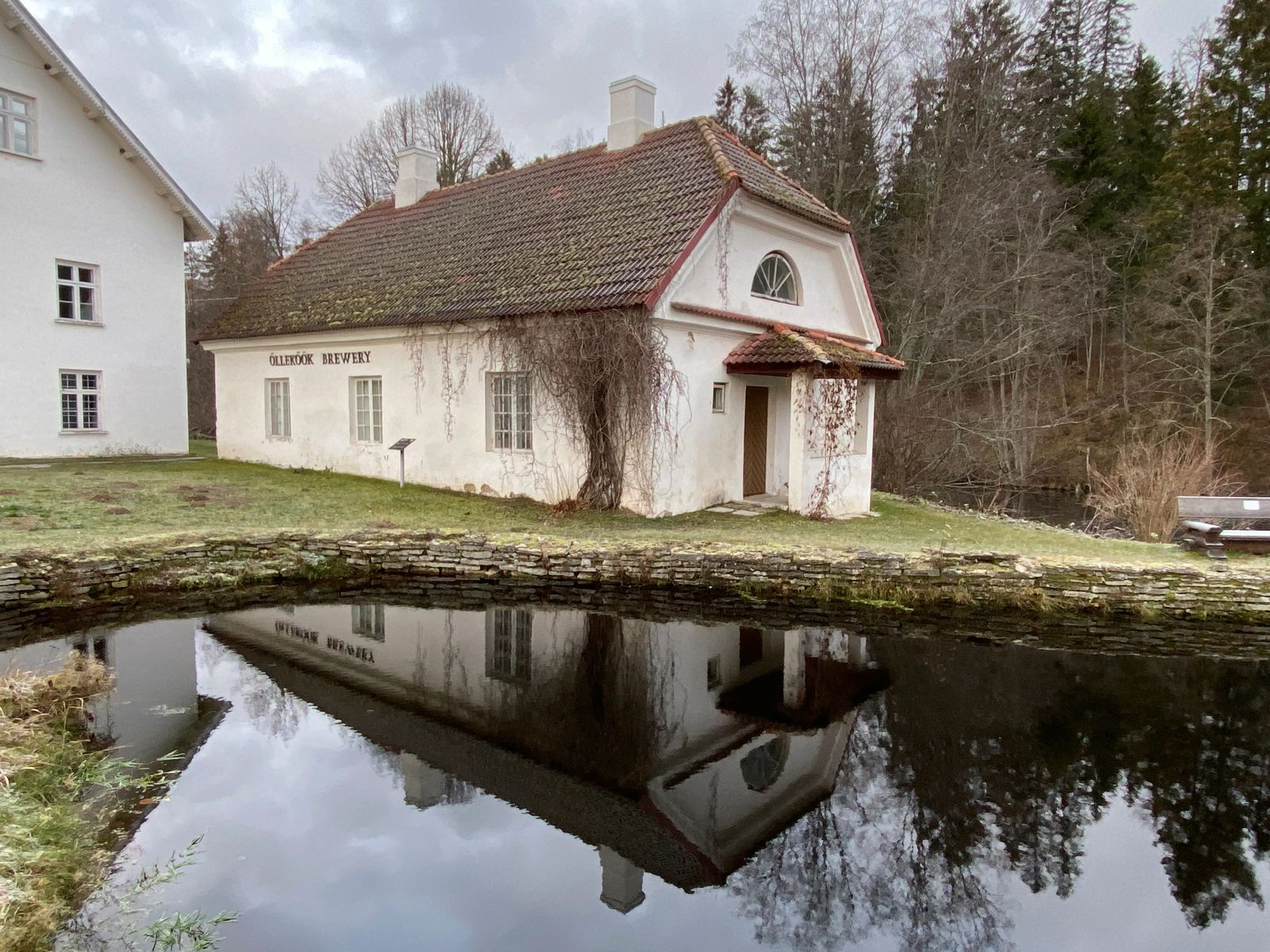 There is an old distillery on the grounds, with a storage barn that was turned into a hotel. It is a gorgeous little nook that overlooks a peaceful bubbling stream with a small waterfall. There are many weddings that take place here in the summer because of the picturesque location.
Other manors you can visit near here are the Vihula manor, Kolga Manor, and the baroque Sagadi Manor as well as the Beckendorf manor all reside in the Laheema National Park.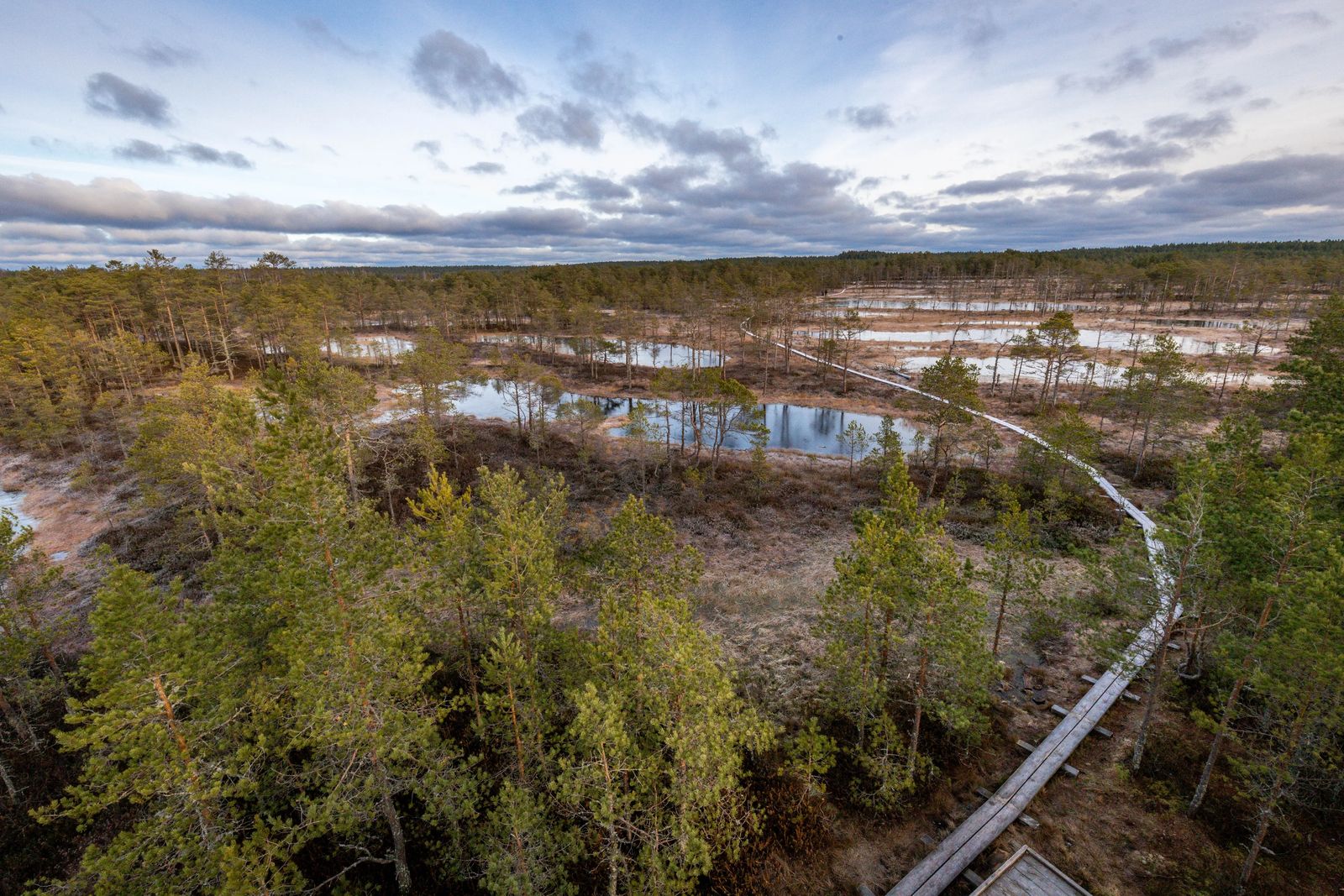 Viru Bog
Bogs were formed thousands of years ago after glaciers receded and then the deep pockets and lakes formed, peat and moss grew on top and created the bogs. In Estonia, bogs make up about 8% of the land area so they are an intensely important part of the environment here.
Drainage of the Bog was halted to help preserve and restore the sanctuary for the birds that often nest in these bogs in summer. Bogs are an important source for CO2 binding, water filtering and healthy environments. It is also the boardwalk that is allowing this bog to be saved, making it a tourist destination to bring in more education, understanding of this unique environment that has greatly contributed to the bog being saved.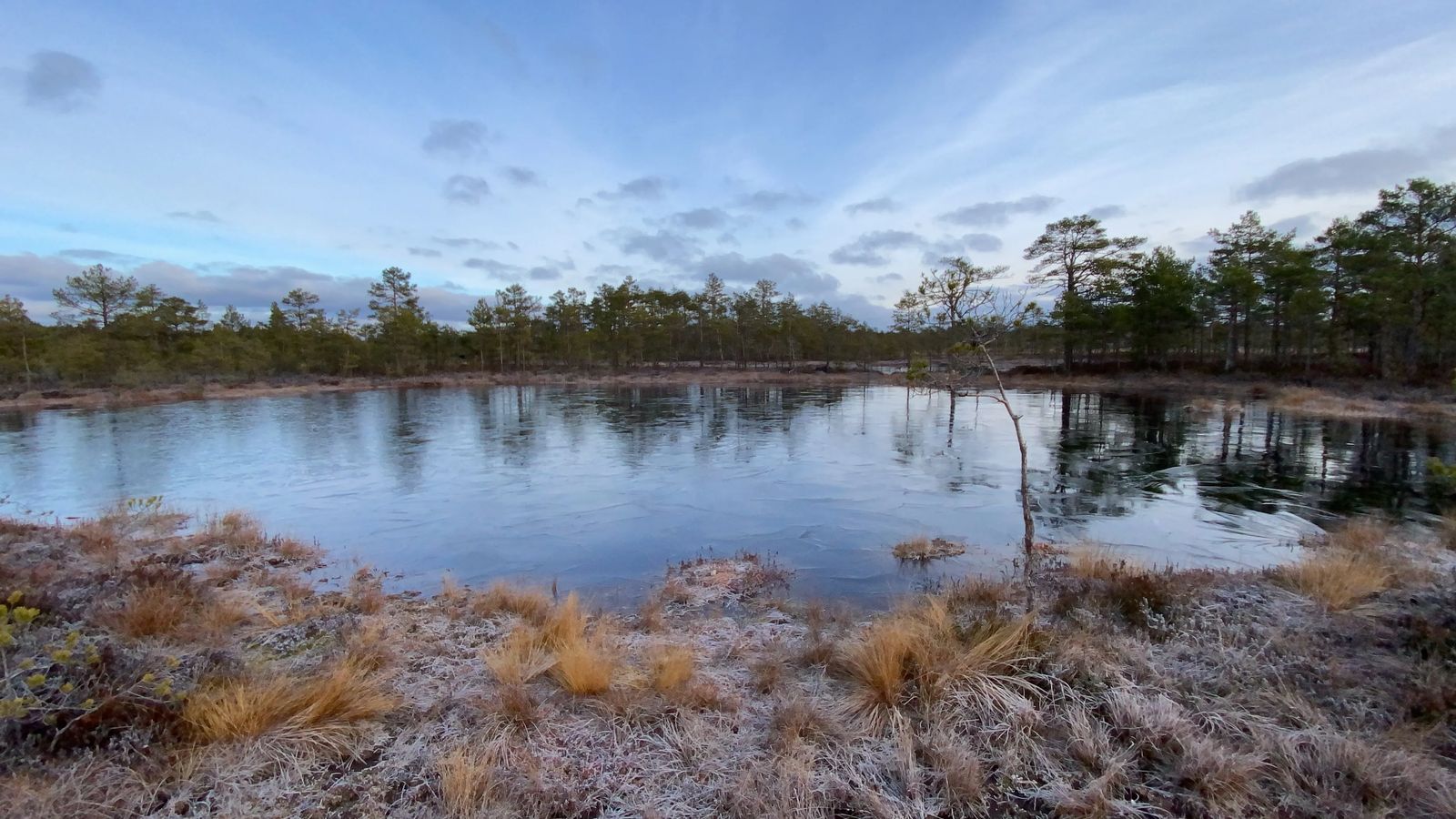 With the restoration of the bog, came with 438 ft (134m) of boardwalk that was renovated along with a viewing platform and seven ditches that are being filled with earth dams are all contributing to saving this area. The boardwalk is the most visited trail in all of Lahemaa National Park with over 37,000 visitors coming here in 2015. The boardwalk is part of the RMK Oandu-Ikla hiking route.
The soil surrounding the bog has a lot of gravel and sand from the glaciers, so only the hardiest of plants can live here. Every third tree is a Scots Pine, it has no special demands from the soil, it only needs sunshine really. You may also see some Norway Spruces if the soil is moist enough and has enough nutrients.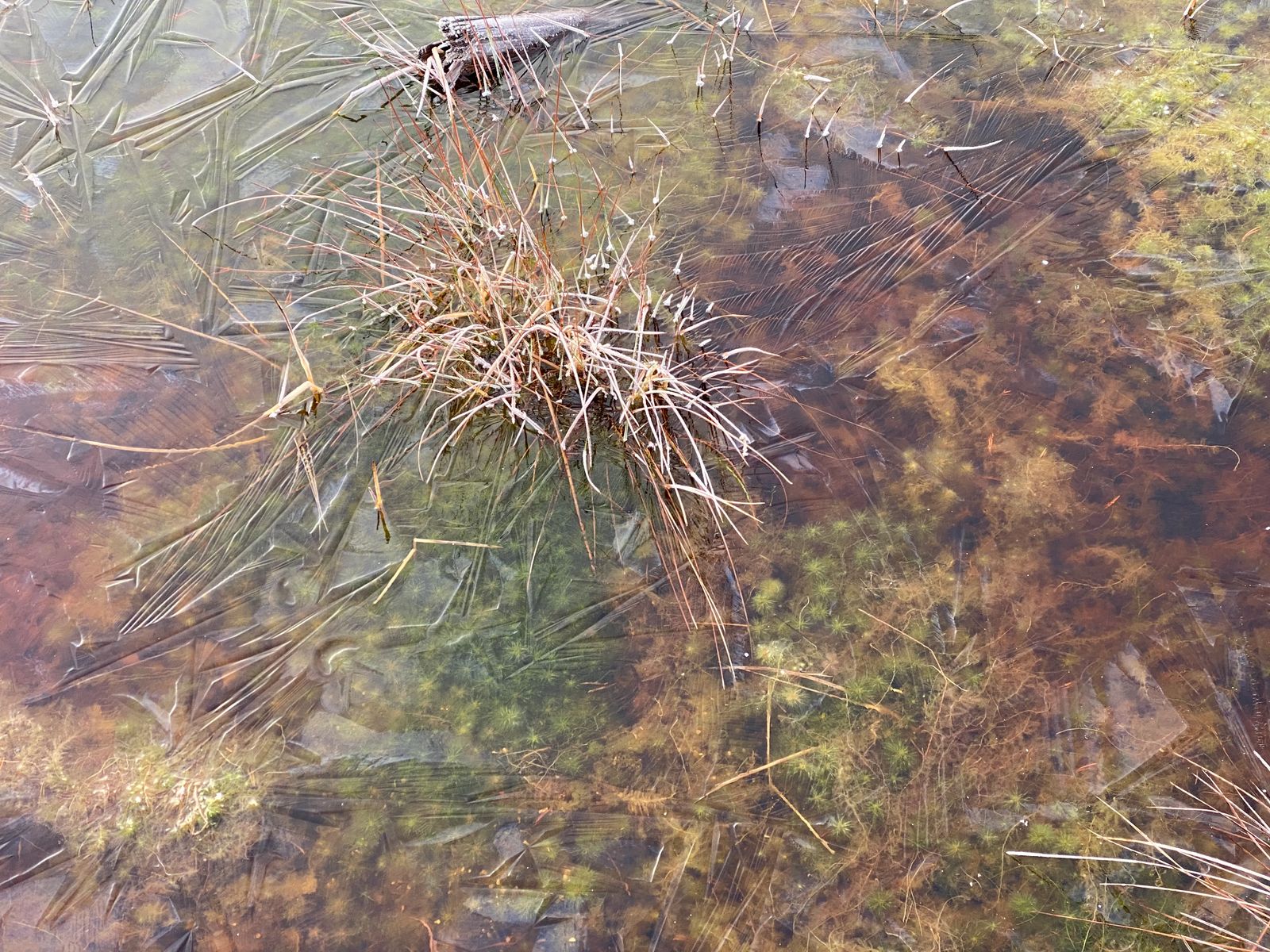 Moss that grows in this bog is extraordinarily diverse, there are 560 mosses that grow here with over 16,000 species that grow worldwide.
There is a saying in Estonia if something goes wrong, 'It goes to the bog'. There is a fantastical tale of the will-o'-the-wisp that would lead people astray into the foggy bog where they would lose their way and be claimed. Under the layer of peat moss there is a very acidic environment which is not ideal for micro-organisms, it also lacks any oxygen. Because of this combination the process of decay is halted and animals (no humans) have been found perfectly preserved from thousands of years ago.
They have found plants, objects, and all sorts of ancient creates in the bog - which added to the folklore and tales of people finding 'riches' in the bogs. In the summer there is also a legend of 'losing your mind' in the bog because of a ether vapor that is put off from rhododendrons that may cause headaches when they bloom.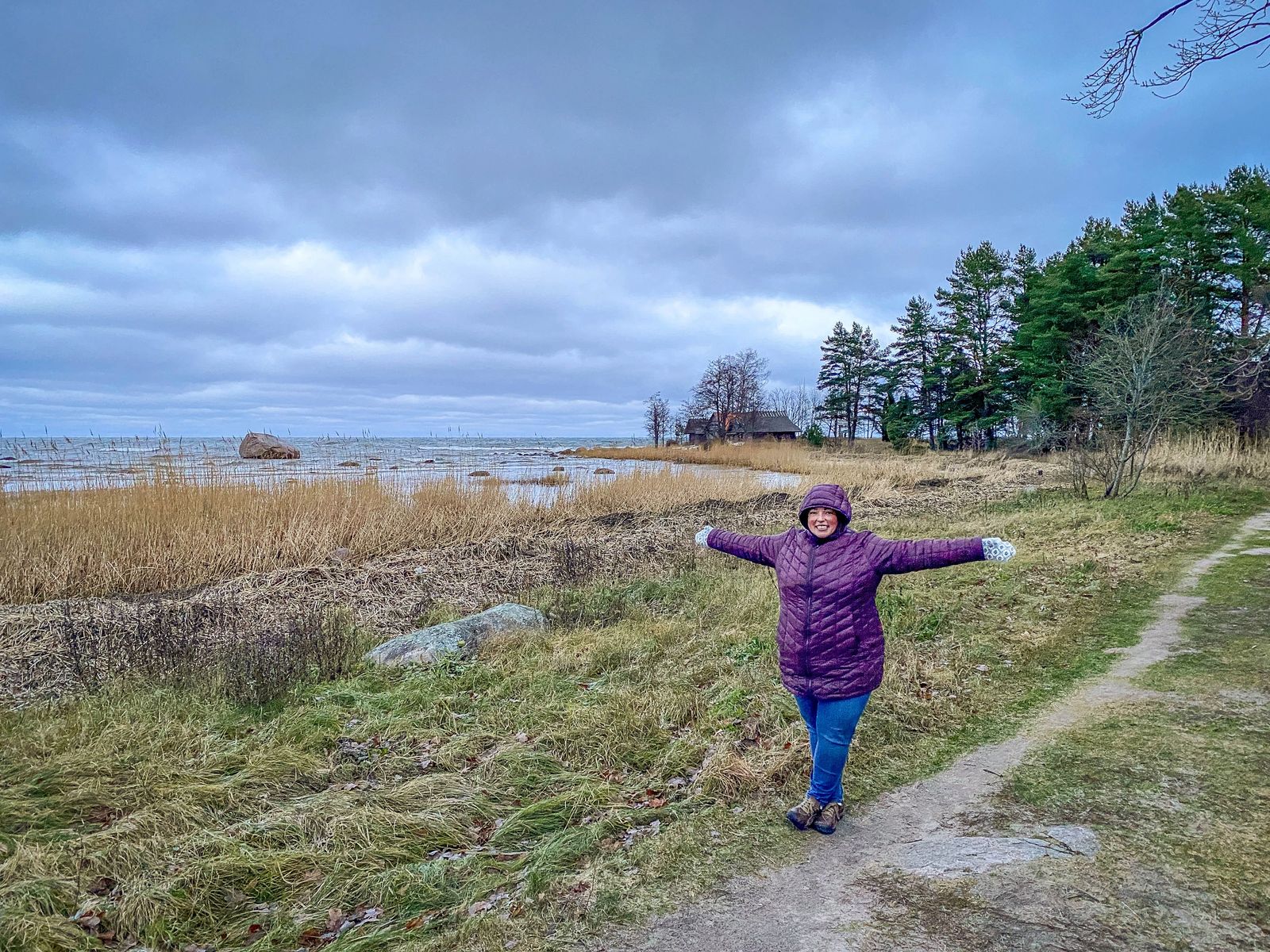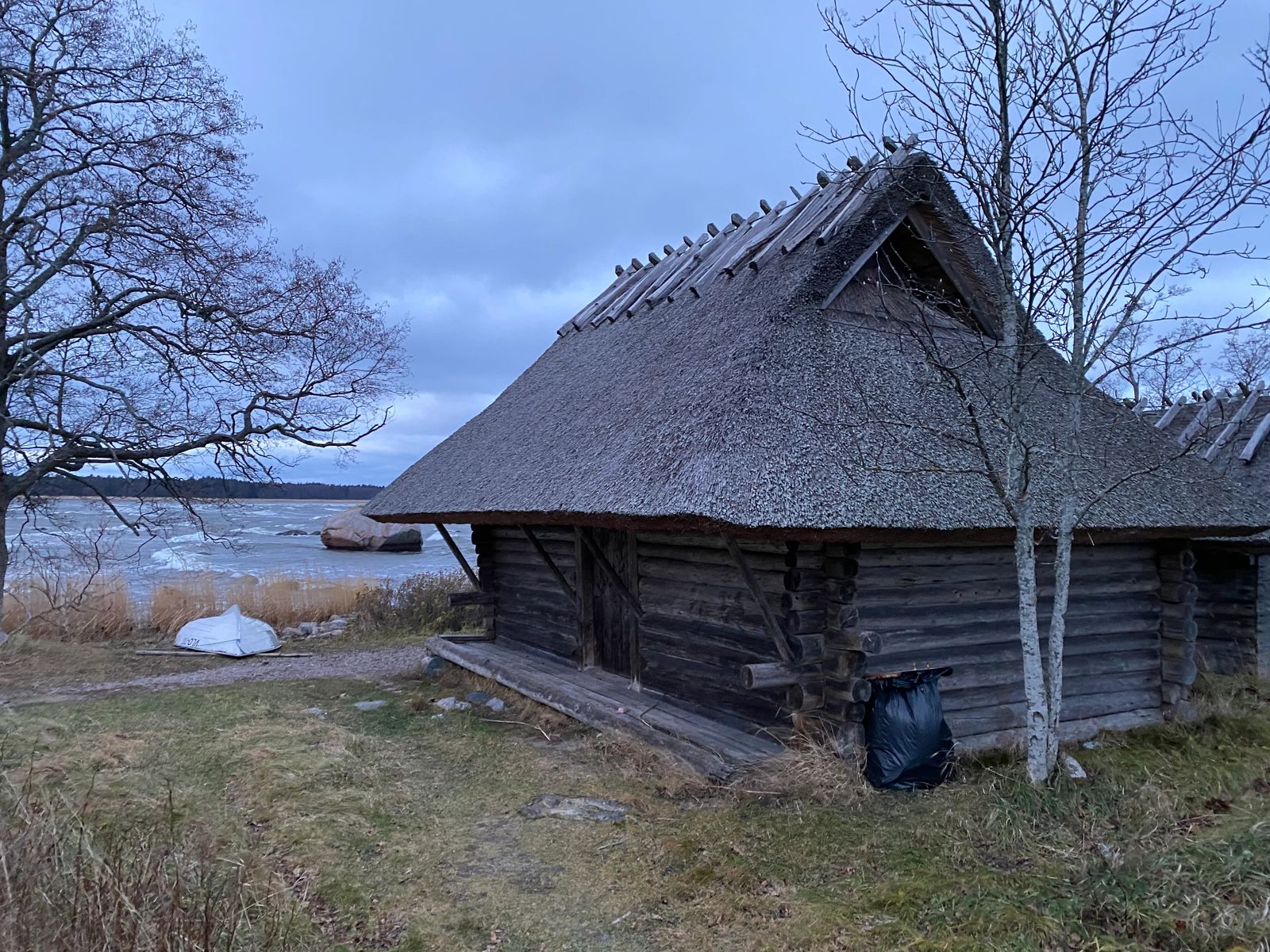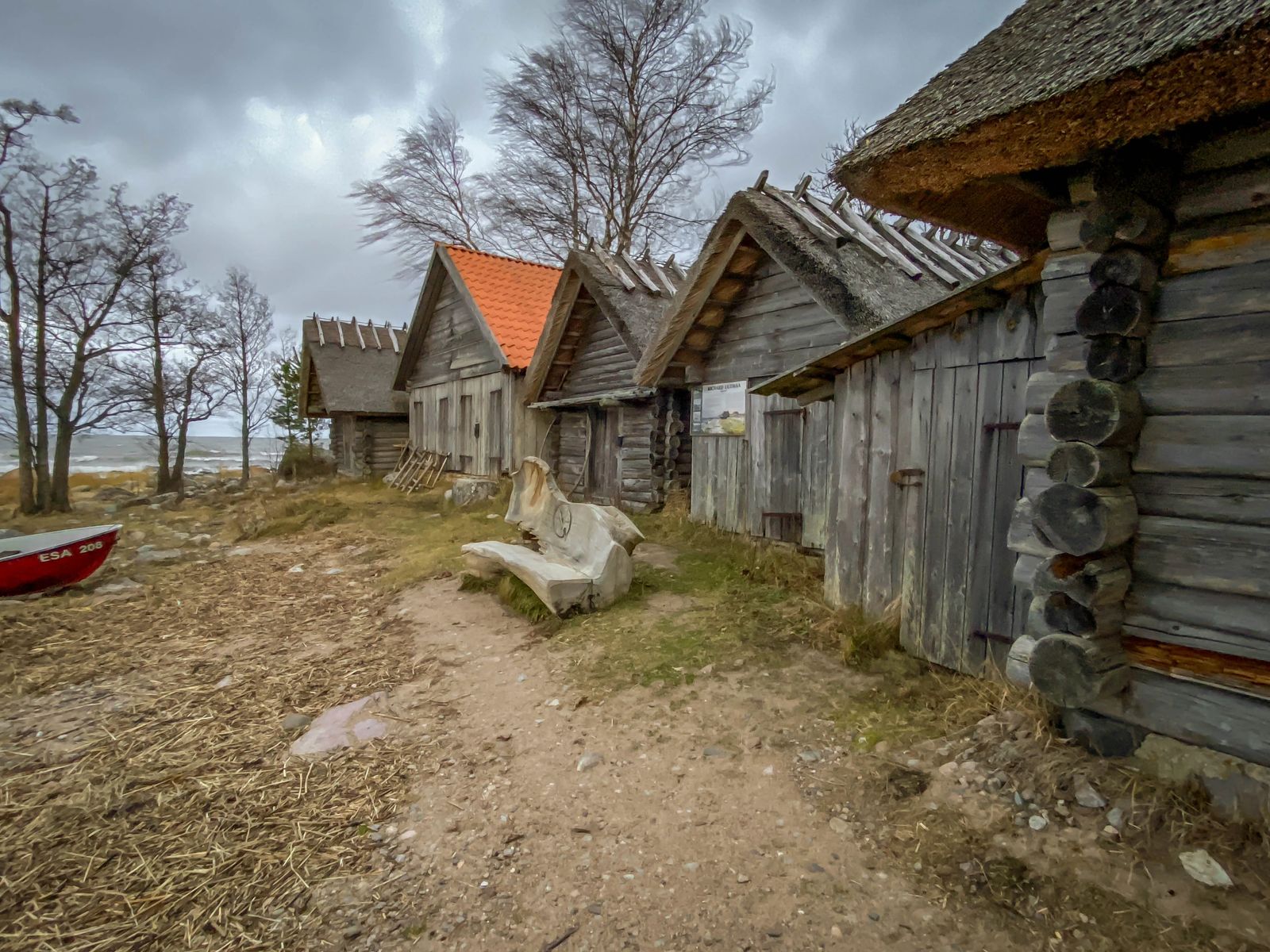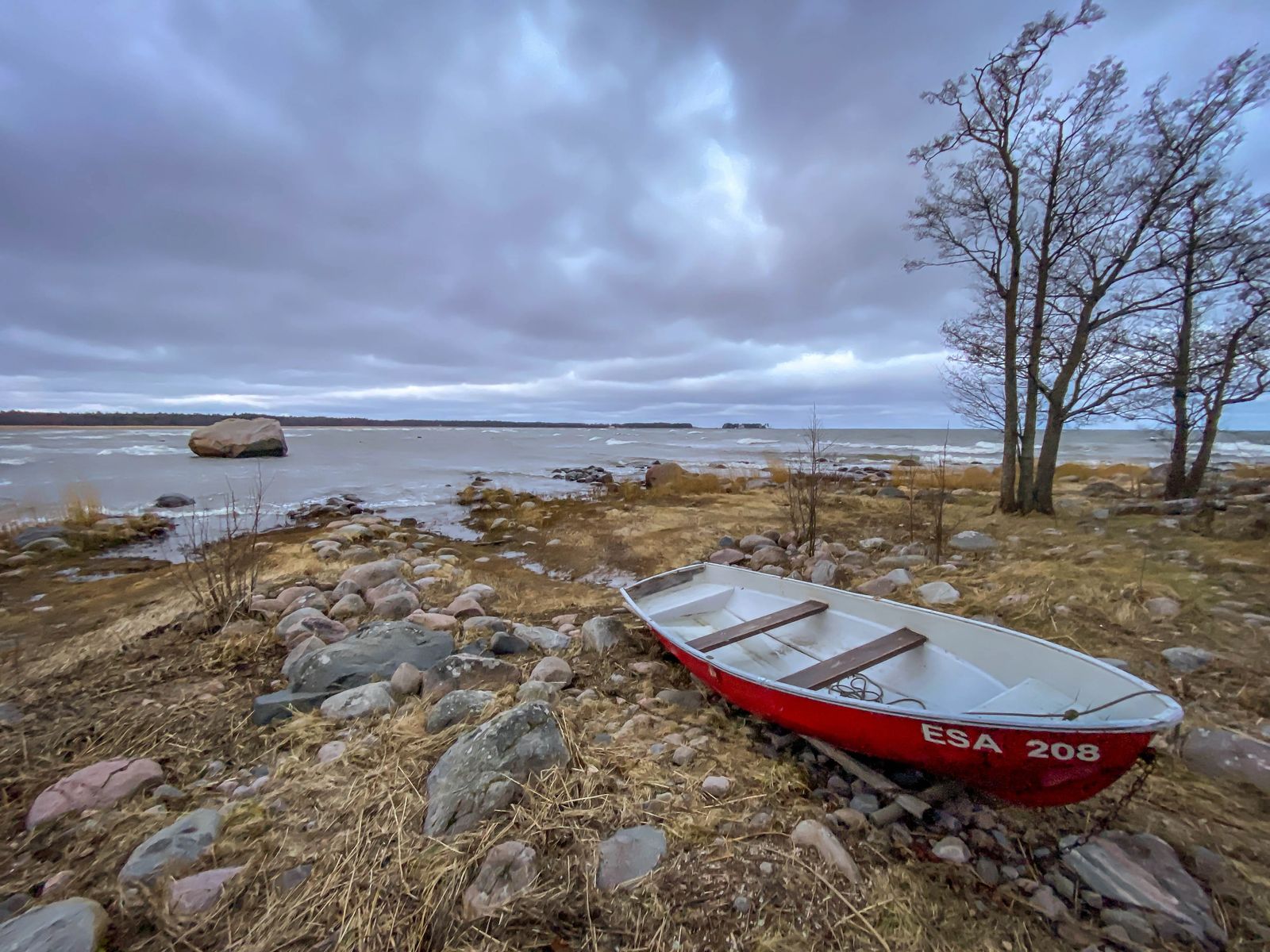 Altia Fishing Village and Seaside
The Altja Fishing Village located in Laheema National Park is another stop you should see on your day trip from Tallinn. This small village was first mentioned in text in 1465 with the costal farms of Uustalu and Toomarahva farms. These typical coastal farms along the Gulf of Finland that connects to the Baltic Sea are a hidden gem with stunning views.
Altja Nature Trail is the trail that you take the find the abandoned fishing village. The trail Itself is around 3km and to stay on the trail you just look for the white and green marks that are on the trees. It is well worth the effort for the views alone, but this tiny fishing village is over 500 years old and has been beautifully restored by Laheema National Park.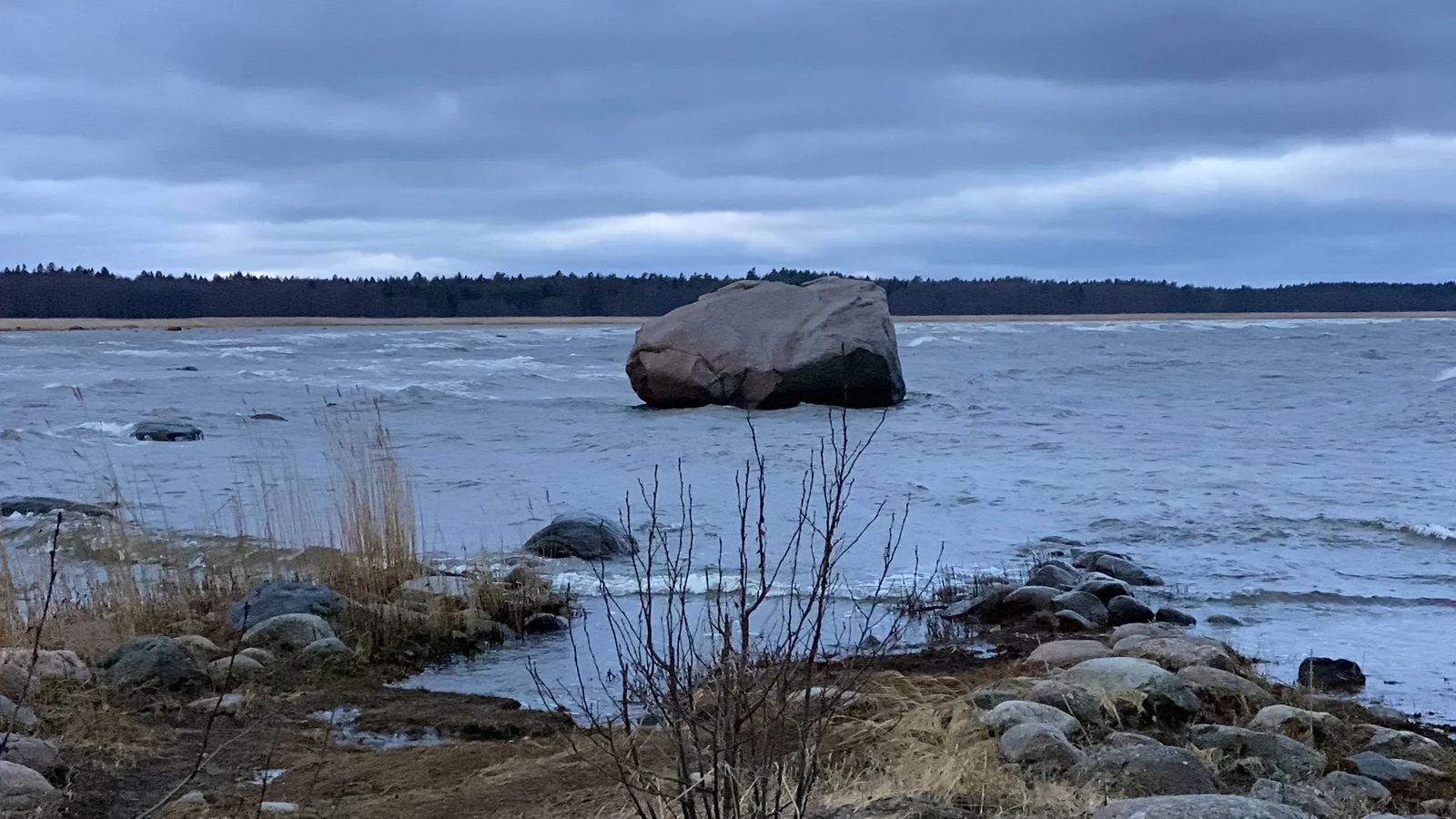 The boulders you see on the beaches near the Alja fishing village were carried by glacial ice from Finland about 20,000 years ago. Altja itself was formed around 1.9 billion years ago when the Svecofennian tectonic plate divided.
Make sure to stop by the tavern that was built in 1975 for guests to warm up, grab a bite of some traditional Estonian dishes. If you are there during the summer, take a grab bag for your food and take it to the beach for a nice relaxing picnic by the sea.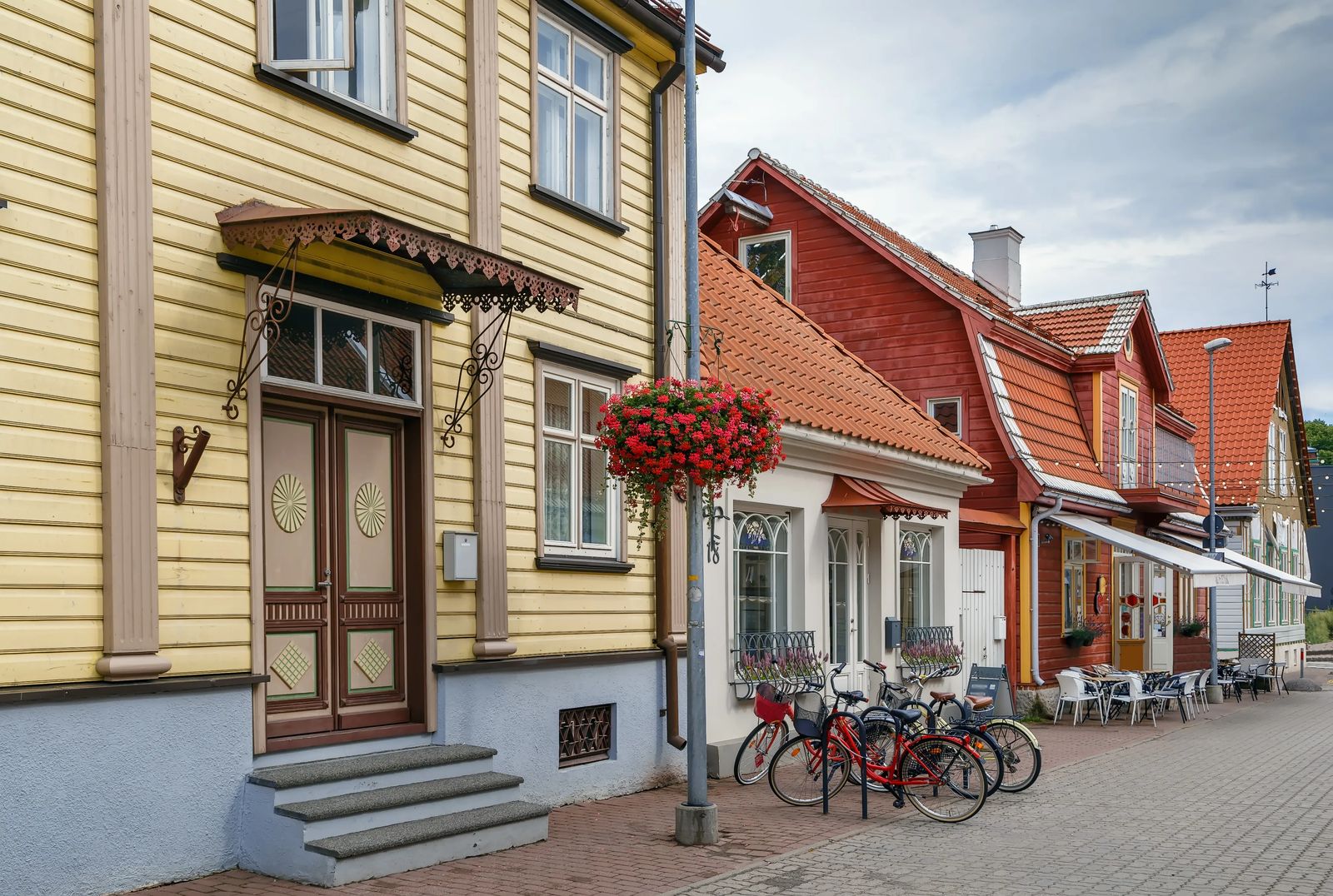 Pärnu
Located a mere 80 miles south of Estonia Pärnu is the fourth largest city in Estonia. Located right near Pärnu river it is a perfect location for romantic patio dinners and a stroll on the beach for sunset. Walking through town feels like walking down a medieval street of common folk homes. The living quarters would be on the second floor, and the family shop or trade would be on the first floor.
The city itself was first mentioned in 1251 and eventually became a member of the very powerful Hanseatic League (German group that ruled much of the Baltic region). The town passed through a few different countries control until eventually 1991 until Estonia gained its independence.
Today Pärnu is known for being a modern spa resort with incredible pubs, and resorts. The spas here are known throughout Scandanavia and the Baltics. The first Pärnu Mud Bath Spa opened in 1837 here and was near the beach. It featured a mud bath, salt water soak in the summer, a mud bath and a sauna in the winter.
Besides the beach and spas you have the Pärnu Beach walkway, the Tervise Paradise Water Park, the Lottemaa Theme Park, and the Pärnu Jetty to see while you're there as well. The Valli Park is particularly interesting as it was formerly the city ramparts and moat that have since been turned into a gorgeous park.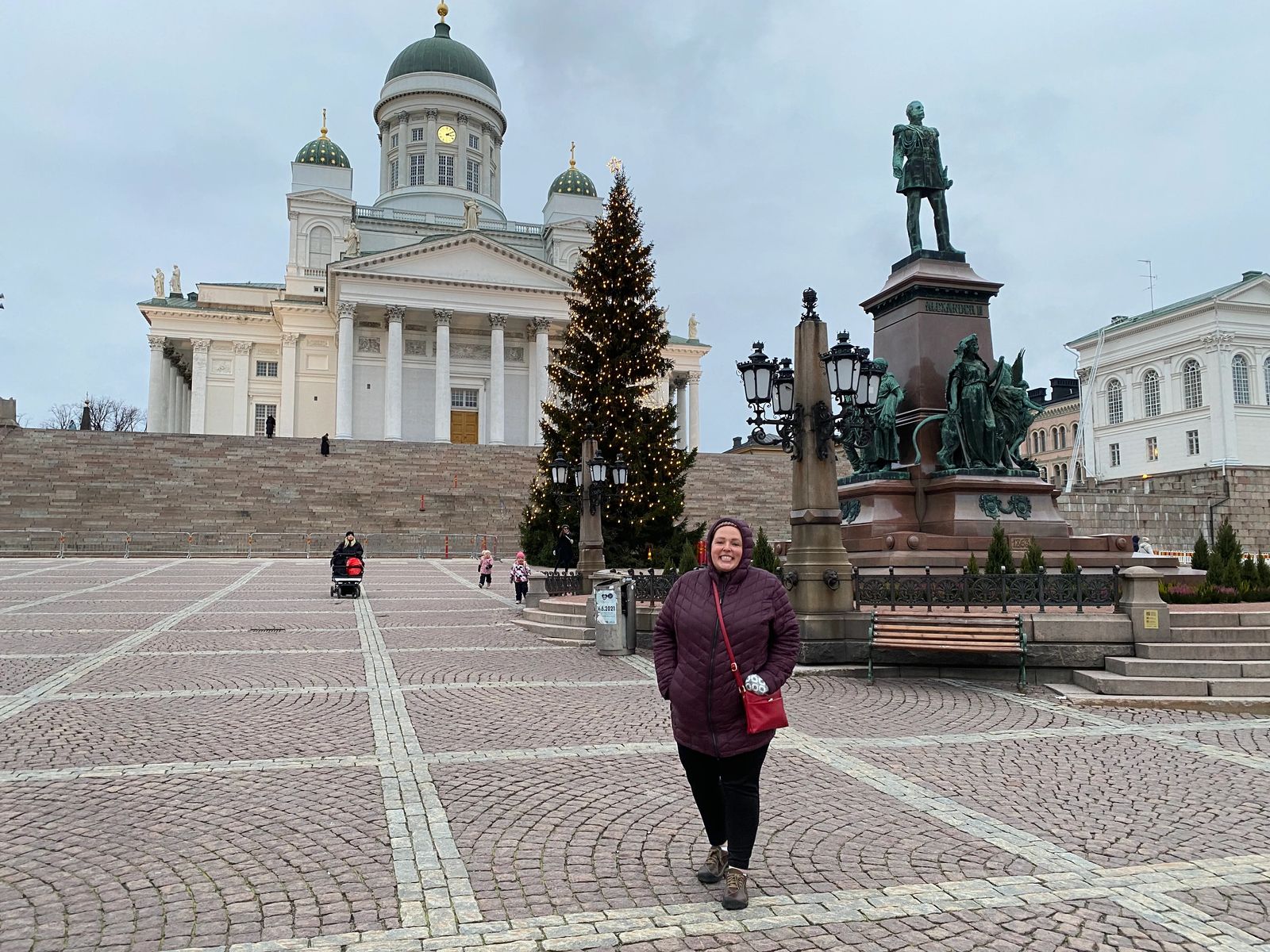 Helsinki
Taking a Ferry to Helsinki from Tallinn is a fabulous day trip! I didn't realize that the Ferry to Helsinki was only a 2 hour journey and the ferries run year round. People from Helsinki often come to Estonia to do a lot of shopping, because the costs are a bit cheaper than in Finland.
A round trip Ferry on the Megastar Ferry was around $60 each way. There are souvenir shops on board as well as a full bar and lounge, sleep quarters if you are going on an overnighter to Sweden, a Burger King, a buffet, and a small grocery store.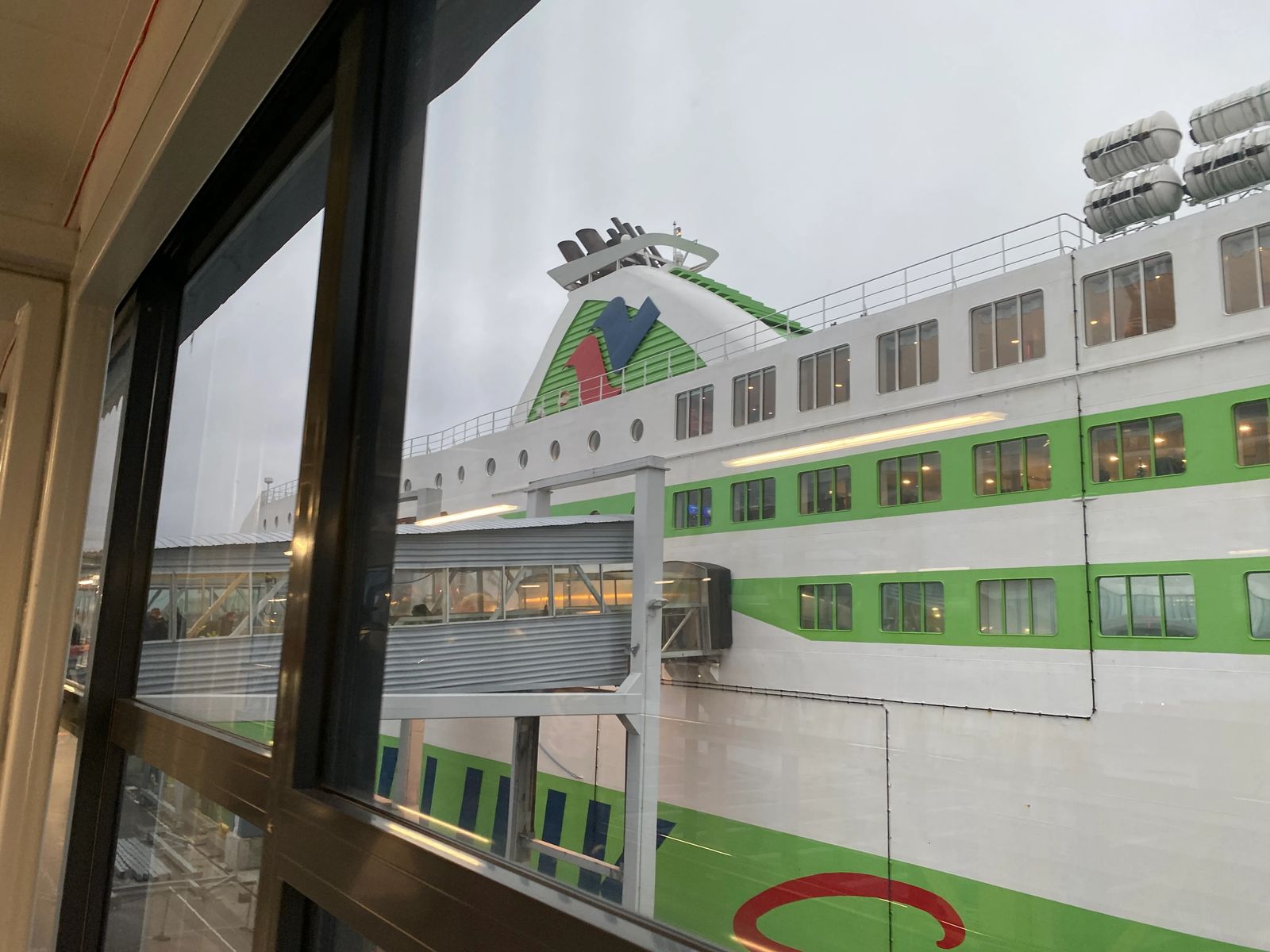 You can also drive a car right onto the Ferry to drive around Finland at your leisure as well. I would double check to make sure you can do this with the appropriate car vendor like Europcar and that the insurance would cover you in both countries.
When I took the Ferry in the winter, with a storm the ship was quite steady and relaxing. Getting off at the border was seamless, as long as you had all the documentation. To get to the Ferry terminal from either side from the center of the city is only about 10-15 minutes. I WOULD NOT grab a taxi from just outside the terminal, I would wait for an Uber or something. Kind of felt like we got scammed for our 15 min taxi ride, he turned off the meter and charged 6 people 75 euros.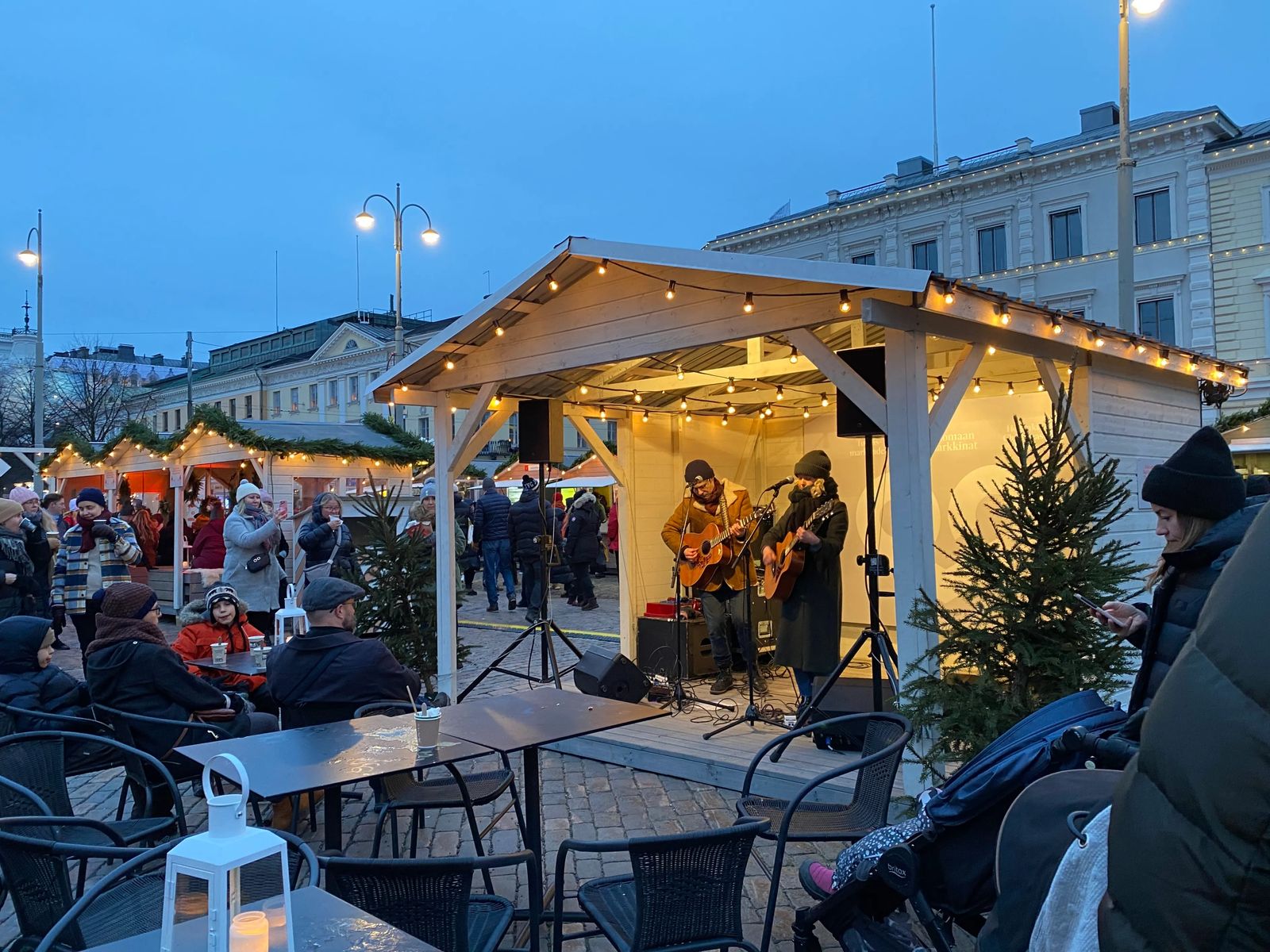 We took the Ferry to see the Helsinki Christmas Market, it did NOT disappoint. You can also stay overnight and visit other spots like the Sea Fortress of Suomenlinna, Remppeliauko Church, Seurasaari Island Open-Air-Museum, Helsinki Cathedral, Kamppi Chapel of Silence, Uspenskin Cathedral, and a world famous Finnish Spa, or float in the bay in winter in a dry suit.
We also took the Santa sleeper train up to Rovaniemi to see the Northern Lights and see Santa in his workshop. You can also stay in Santa's village and see the Reindeer working. The Santa Village is open year round.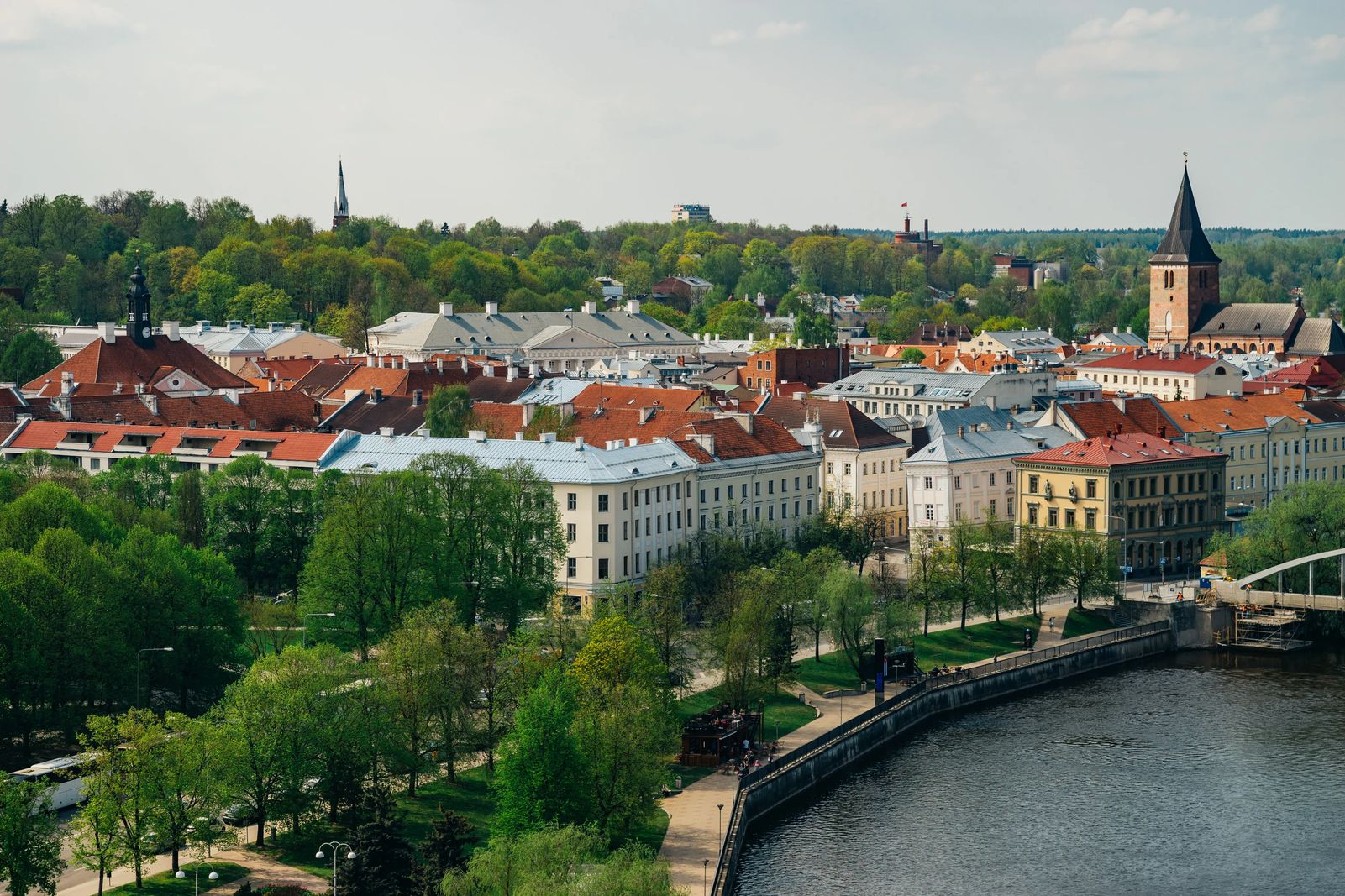 Tartu
Home to the Estonian National Museum this is the second largest city in Estonia. Make your way to the Old Town Hall where you will find a student kissing statue. Legend has it, is that if a newly wed couple throws in a coin, sits near the statue and has a kiss as well - you will have a brilliantly successful marriage.
This town is also home to the oldest University in Estonia, the University of Tartu. Because of its long history and centerpiece for culture, Tartu is slated to be named the European capitol of culture in 2024.
The town itself was established in the 5th century, with a wooden fortification on the same site that Toome Hill is now. It was an important trading center, and also a historic religious site. Be sure to check out the ruins of the beautiful Tartu Cathedral. St John's Church is also noteworthy and has been recently renovated. Don't forget to walk Angel's Bridge and Devils bridge, but I would take a locally guided tour to get the full experience and all the legends associated with Tartu.
End your day trip from Tallinn with a picnic by the Emajõgi River, truly ground yourself and actually give yourself some time and space to relax on your vacation.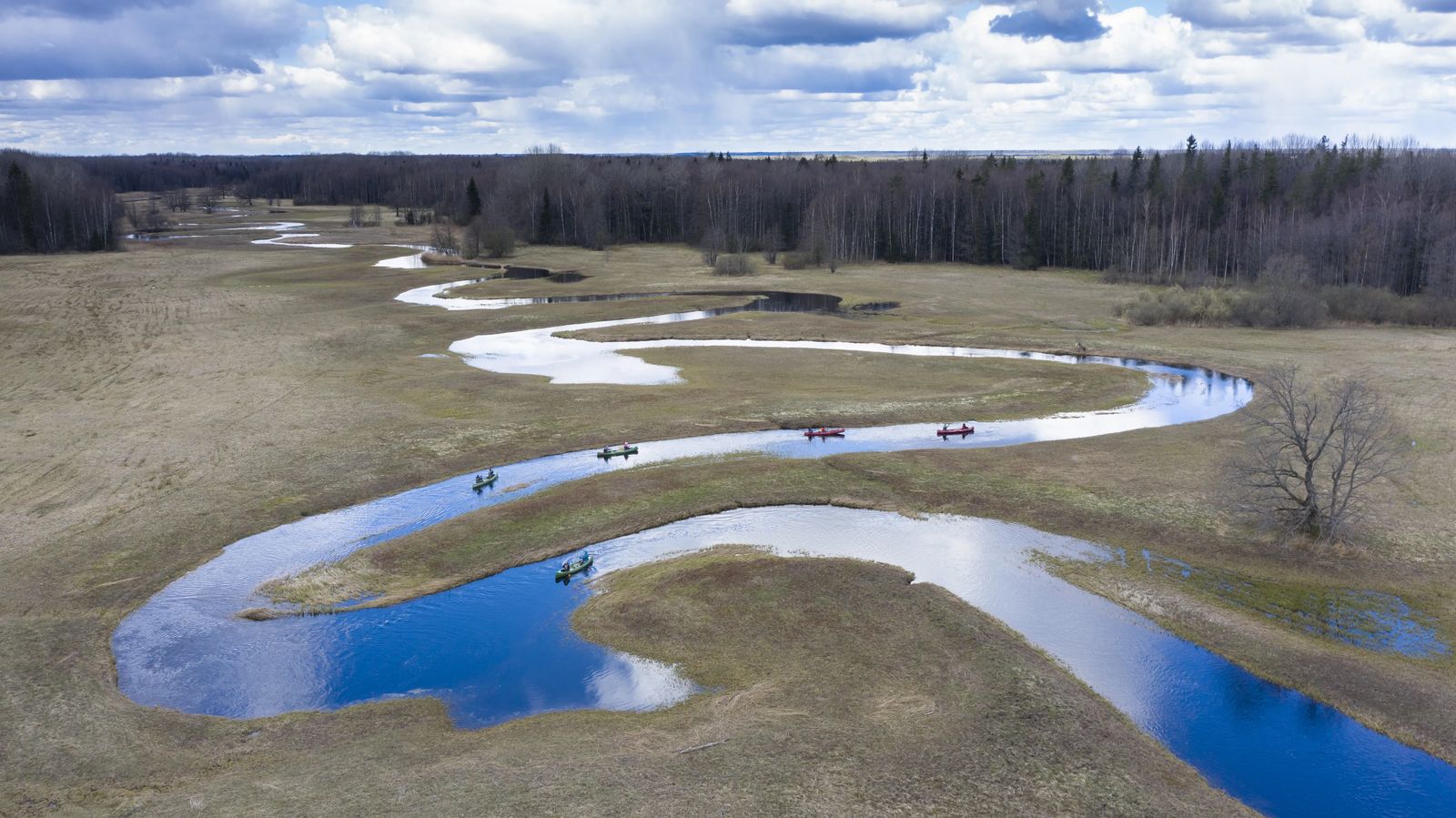 Soomaa National park
There are many seasons in Estonia, but visiting Soomaa National Park is beautiful in any season. I ended up personally heading north to Viru bog and Lahemaa National Park - but bogs make up 8% of the land mass in Estonia so it is an important part of the landscape and culture here.
In the winter you can find bogs to ice skate on, and the patterns on the frozen ice are incredibly beautiful. If you visit in the Spring you can see all the bogs and parks flooded here and see all the wildlife returning. Take a kayak or Canoe ride through the bogs, make sure to bring your binoculars and camera because there are hundreds of species of birds that use this place as a nesting ground.
Run up a sand dune at the Ruunaraipe dunes and see how beautiful that forest, bog, dunes collide to create an incredibly unique landscape. The dunes stretch nearly a mile (1.2km) and rise 40 feet into the sky.
There are plenty of hikes to choose from to explore the nearby forest. The Beaver trail is about 1.2mi (2km) and lead you to a Beaver Habitate and paludified forest. You also have the incredibly popular Riisa hiking trail that has a wishbone like entrance and a watchtower at the end to get sweeping views of the park. Mulgi meadow trail is also a camping site and has great bird viewing opportunities. There are lots of different trails that will take you through abandoned villages, cultural heritage sites and objects and various habitats so make sure to stop by the visitors center and pick up a map.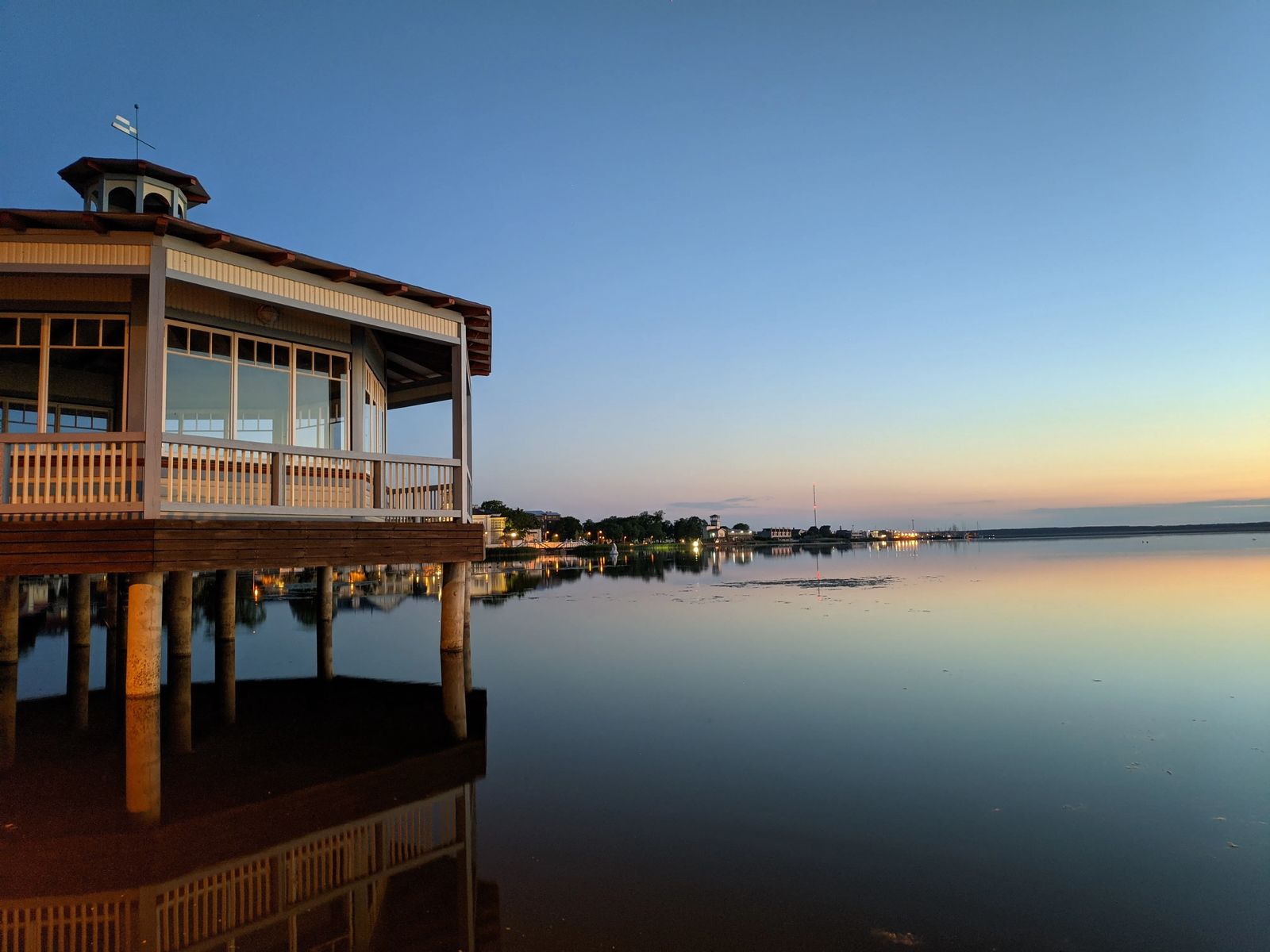 Haapsalu
Haapsalu is known for its upscale spa experiences, that are so famous in fact, that Russian Tsars would often travel miles to visit. Why a seawater spa in Haapsalu? Because the seawater here is in fact WARM. They also have salt mud spas that the Romanov family would visit (allegedly).
The town itself dates back to the 12th century when a Bishopric was founded here and reigned for 300 years. It is about a 2.5 hour drive from Tallinn, but you can also take a bus there quite easily.
Some of the more popular sites to see are of course the Haapsalu Old Town, Haapsalu Castle, Africa Beach and Promenade, Railway Museum, Museum of Sweden, sit on Tchaikovsky's Bench, Ungru Manor, and explore the seaside culture.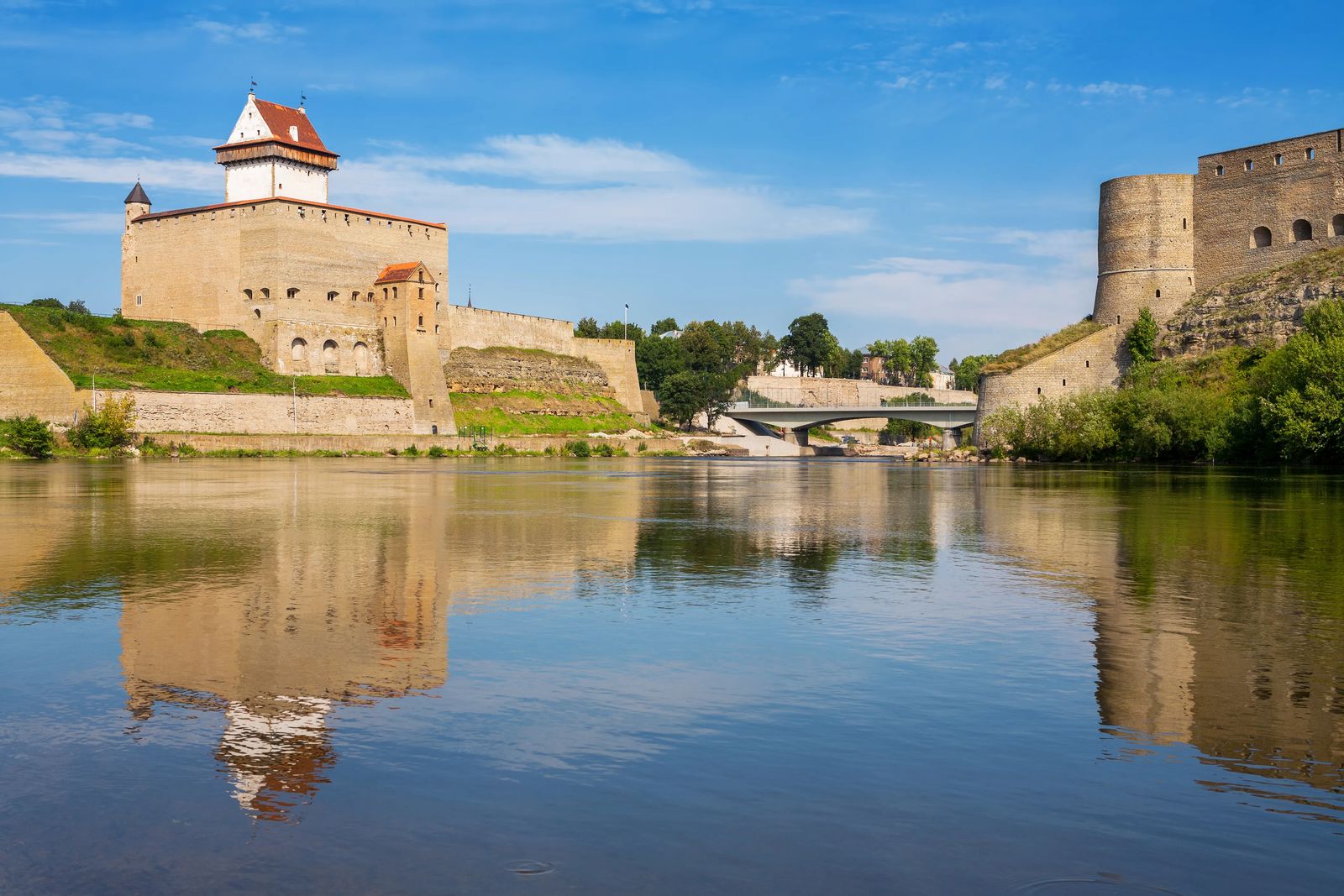 Narva
This small town right on the border of Russia has the most well preserved castle in Estonia, the Hermann Fortress. There is a resort right along the beach called Narva-Jõesuu which is a great road-trip hot spot when traveling from St. Petersburg. This town was an important part of the Great Northern War in the 17th century between King Charles XII of Sweden and Tsar Peter I of Russia.
The best views of the city are on the Narva Promenade, the Narva River curves between the beautifully preserved fortress with tranquility. There are two churches worth visiting while in Narva, the Jesus Resurrection Cathedral and Alexander's Cathedral.
Prangli Island
For a laid back day trip from Tallinn I suggest going to Prangali Island. While it isn't full of castles, it is chocked full of local legends and stories with quaint traditional Estonian fishing villages. The hard part is that most local legends are more of an oral history rather than a written history, so I strongly suggest hiring a guide to help fill you in.
The fishing village is around 600 years old, and looks like a painting, in fact many painters would come here for their Baltic inspiration for their paintings. You can rent a bike in the small village and explore all the paths that wind along the coast. The beaches range from very rocky, to soft sand and I'm sure you will spot plenty of water fowl as there are more than 40 species that visit this area.
You can also visit the mass grave of the Eestirand ship disaster that happened in 1941. If you venture into the woods you can also find the BMW engine of the German Focke-Wulf fighter that was shot down in 1944.
It is an easy ferry ride from Finland, and the ferry allows about 6 hours to explore the island so plenty of time to see the sites get inspired and go back home.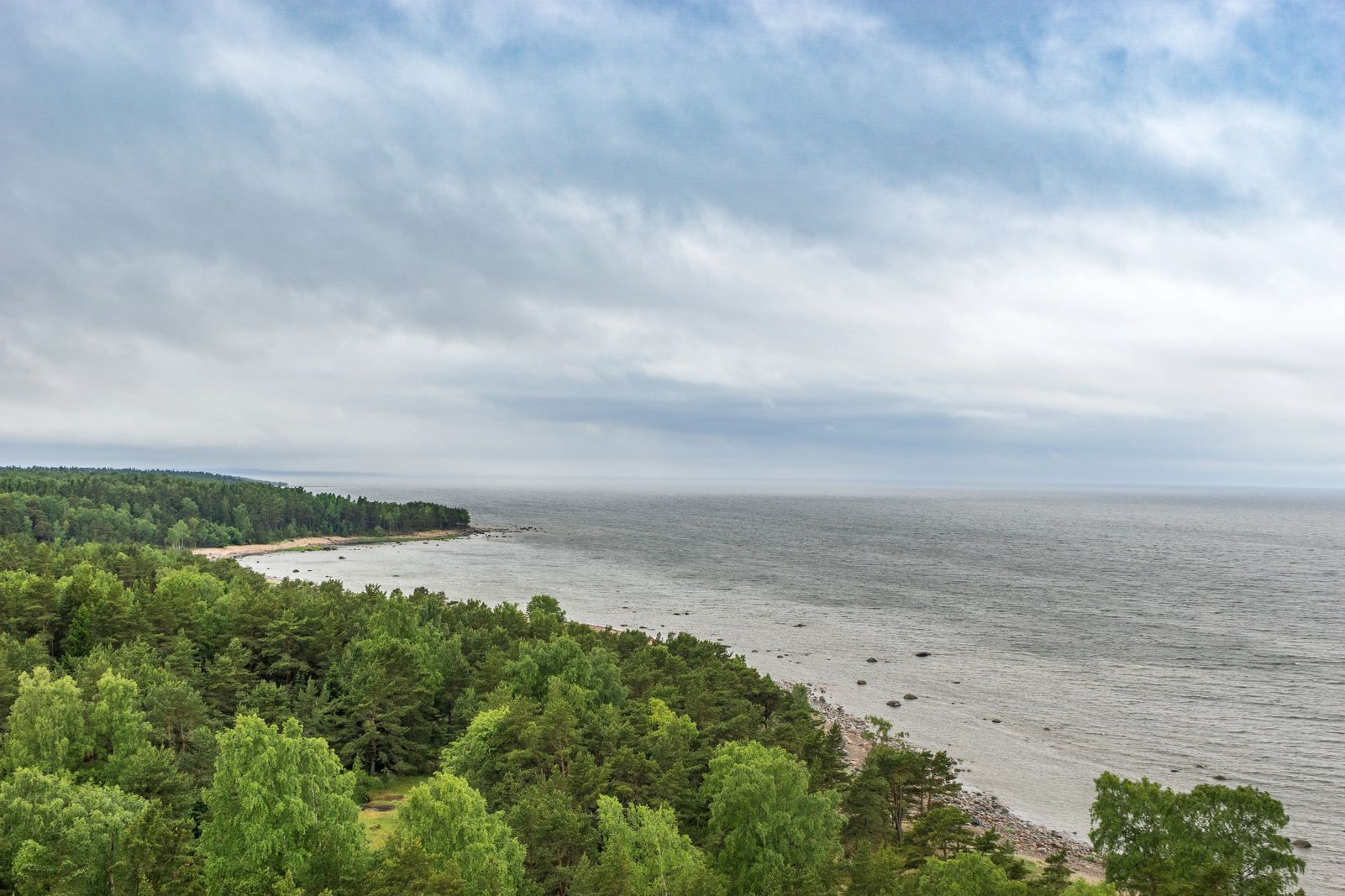 Naissar Island
Naissar Island means 'women's island' and is located just off the coast of Estonia. The 11th Century legend tells of beautiful maidens that once lived on this island with a group of ugly men that resembled beasts and were brutal.
The island was a strategic outlier for Russia, and so there are still remnants of that past today. In fact, because of having to de-mine the island, where 5,000 devices were removed, the island didn't reopen to tourists until 1998. It is now a beautiful nature preserve with only 2 families living on the island year round to help maintain it.
You can get there by small boat for around 20 Euros with Tallinn cruises, or just hire your own guide and get the local low down. Plus every year about one of the land mines wash up somewhere, so make sure you stick to designated paths and camping areas. If you see a land mine wash up somewhere, don't touch it, have a local call 112 and they will take care of it.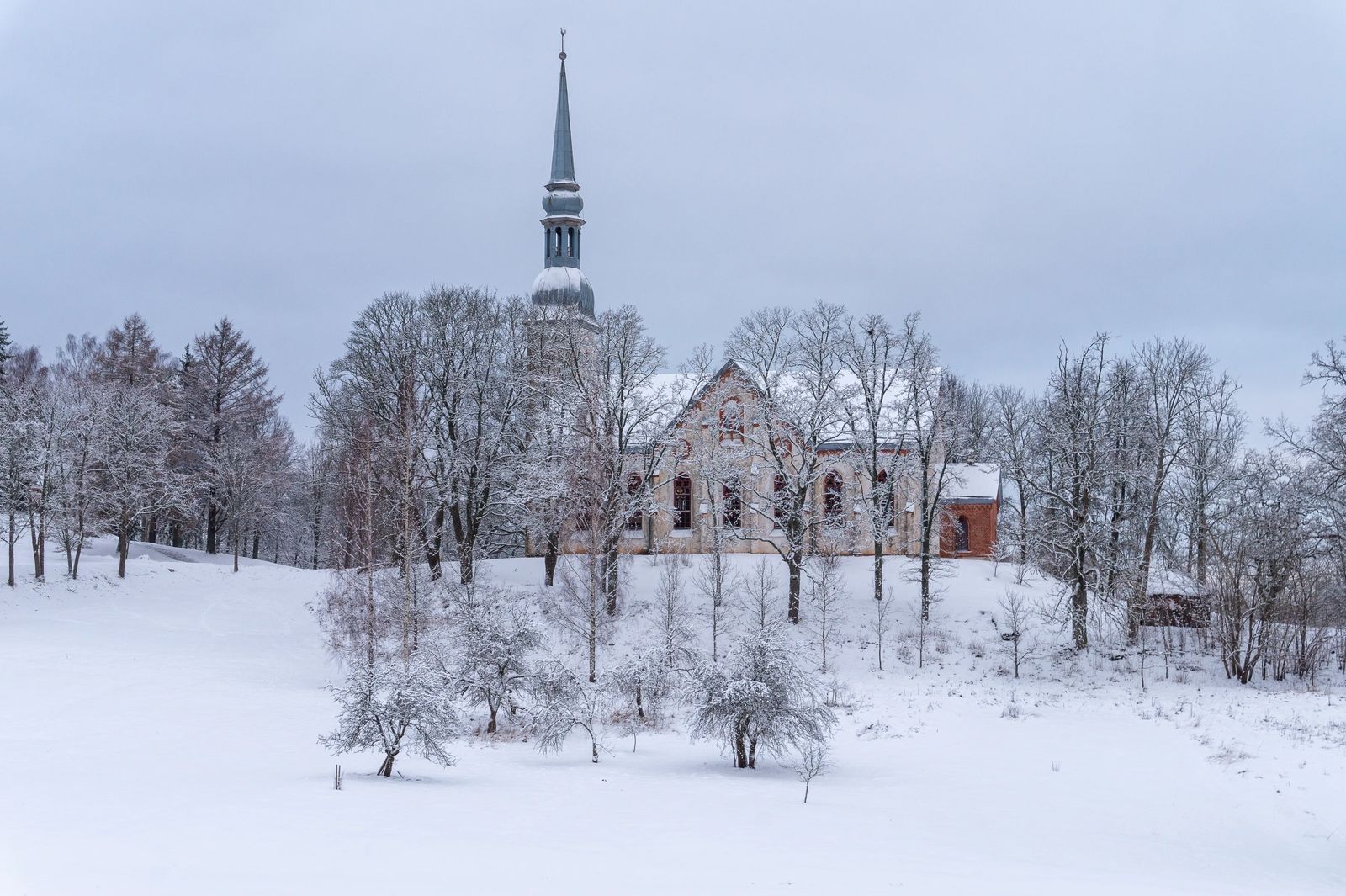 Otepää
This small southern Estonian town is a great day trip for winter activities. It is known for its luxurious skiing and is considered the "winter capital" of Estonia, frequently hosting the FIS cross-country world cup.
If the Baltic winters are too cold for you, then they also have summer hiking trails, hills, likes, and quaint villages you can wander through. This is the place to go weekend camping for sure, right within the Otepää Nature Park.
This tiny town is also where the 12th century first known brick castle was built, Sangaste Castle. The shape of the hill on which the castle sits is how the town got its name as well, Otepää means Bear's Head in Estonian. You will also find Lake Pühajärve, the Estonian Flag Museum, and an energy pillar that is rumored if you touch it - it will give you a huge shot of energy and good health.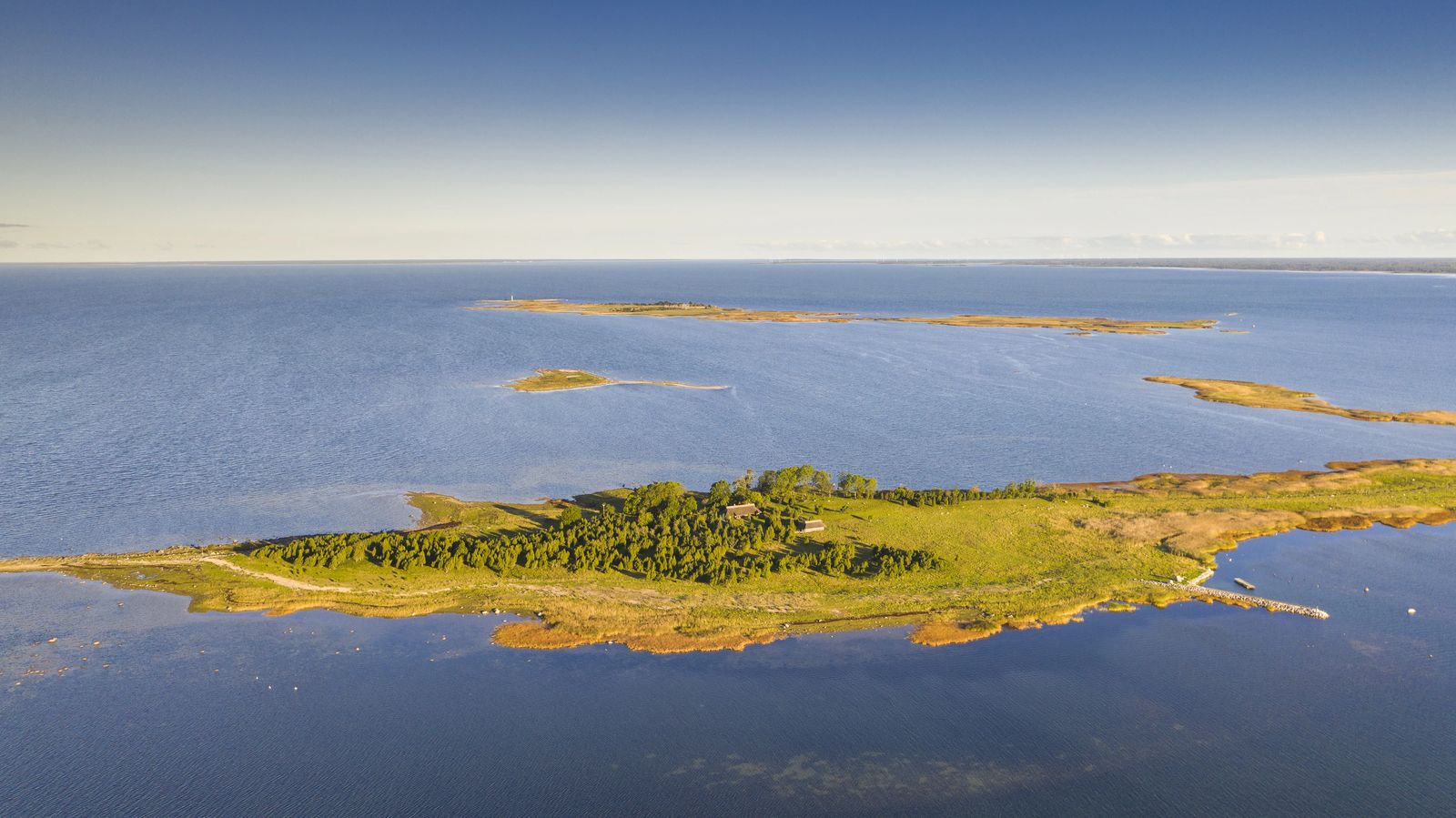 Kihnu Island
This is the ancient island of seafarers and fisherman and is so significant that the culture, clothing, language, music, and handicrafts are all on the UNESCO Intangible Cultural Heritage List. The inhabitants have dwindled down to 700, but honoring the old traditions is still such a significant part of this tight knit community.
If you want to participate or see some of these old traditions try to visit during a holiday like Midsummer Day, St Catherine's Day, or Christmas where the singing, dancing and swaying in the traditional Kört (homespun skirts) will enthrall and delight your senses. If you can't make it during a holiday celebration then make sure to check out the Kihnu Museum where it will walk you through the famous people of the island, how and why handicrafts here became so important. If you plan accordingly, and book your experience in advance, you can also participate in making some of these traditional handicrafts yourself!
There aren't a lot of open shops on the island unless you make your reservations in advance - so pack a lunch and snacks just in case. They do have one gas station on the island, but make sure you have both cash and card as it is a bit remote and don't want you to get stuck. There is a ferry to get to the island with your vehicle, but it takes about four hours.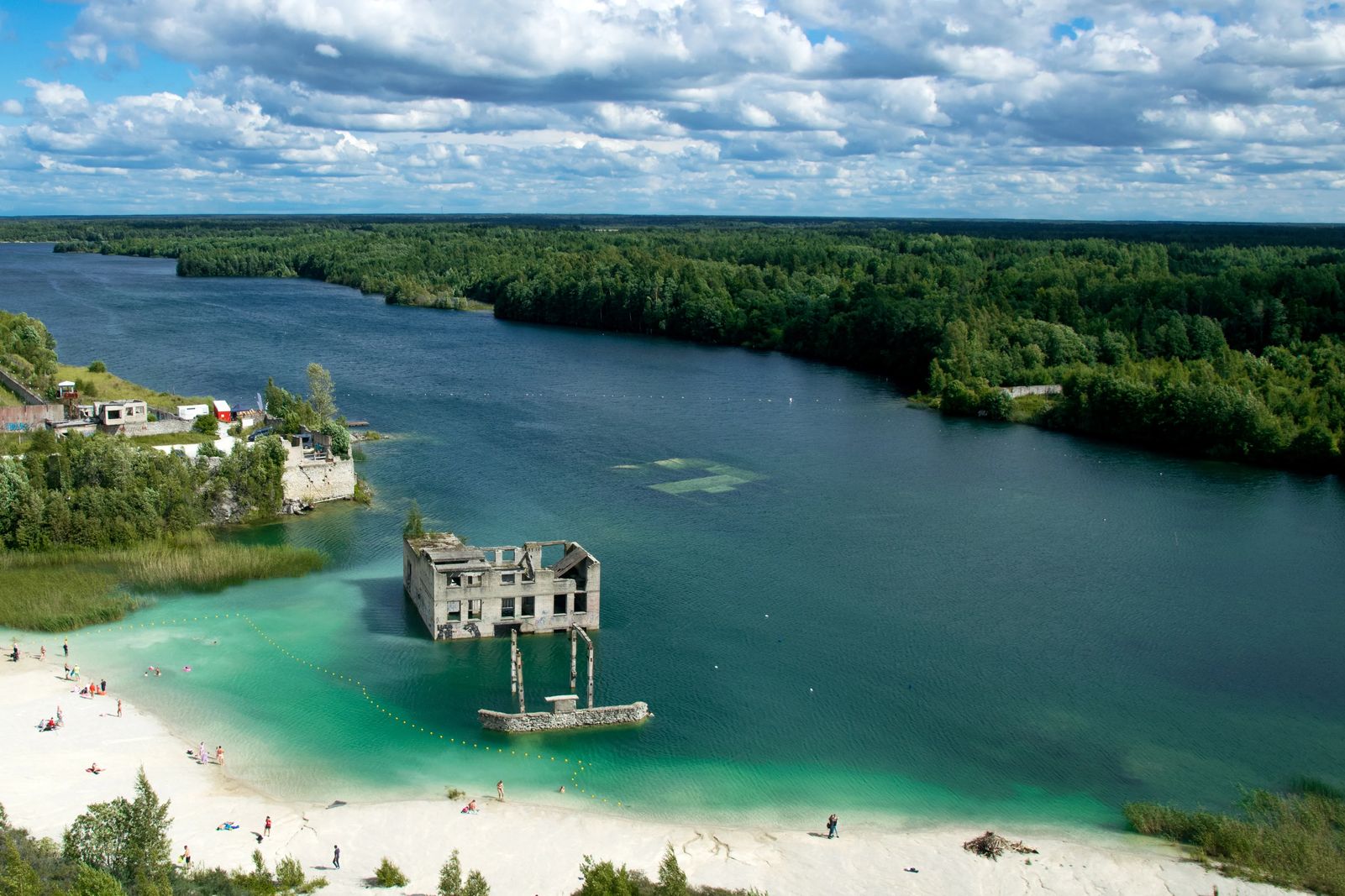 Rummu Quarry and Underwater Prison Scuba Diving
This former soviet prison and Limestone quarry has turned into one of the most relaxing beach hangout, and scuba diving spots in Estonia. Located about 45 minute southwest of Tallinn, it is a great day trip for my fellow Scuba Divers and adventurers.
While you won't find beautiful coral, colorful fish or exotic sea creatures while scuba diving here - it is a unique dive into a prison with the characteristic blue waters of the limestone. I would highly suggest doing this dive with a guide so that you do not get lost or injured in the very old prison (safety first folks). Inside you will find old mining equipment, machinery, barbed wire, brick walls and prison cells that make for fantastically weird photos. I suggest diving in mid-summer or winter as this is when the water is the clearest.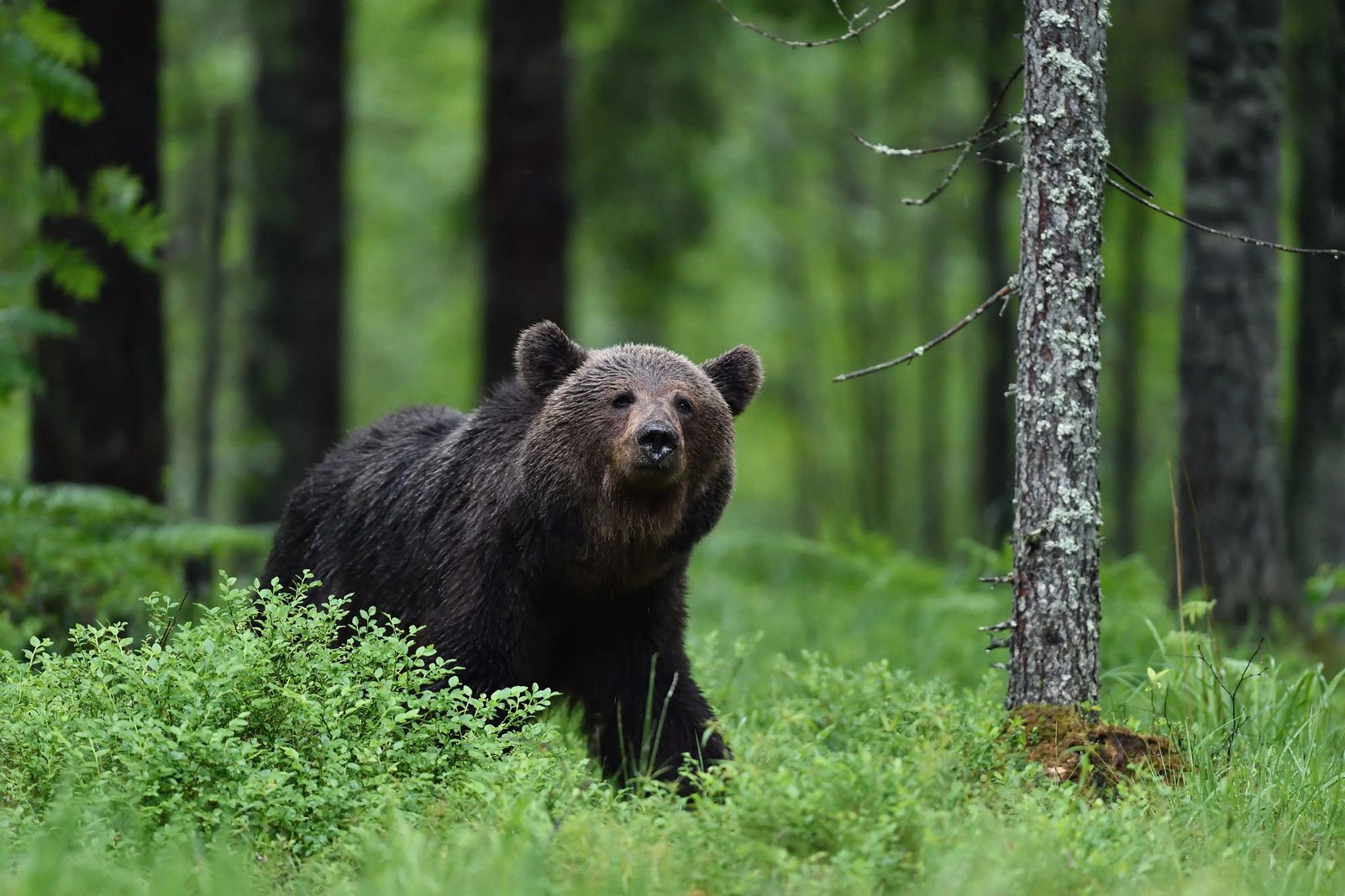 Alutaguse Brown Bear Hide
If you want to do some wild-life spotting I would suggest going to the Alutaguse Brown Bear Hide. It is a simple nook that costs about 115 Euros to reserve. It has a dry toilet, two photo shades, and bunk beds with sleeping bags and chairs. Some of the wildlife you may see are Raccoons, elk, and Brown Bears that often visit the nearby stream. You can also try your hand at birding and try to catch a photo of a Golden Eagle, white-tailed eagle, goshawk, hawk, and woodpeckers.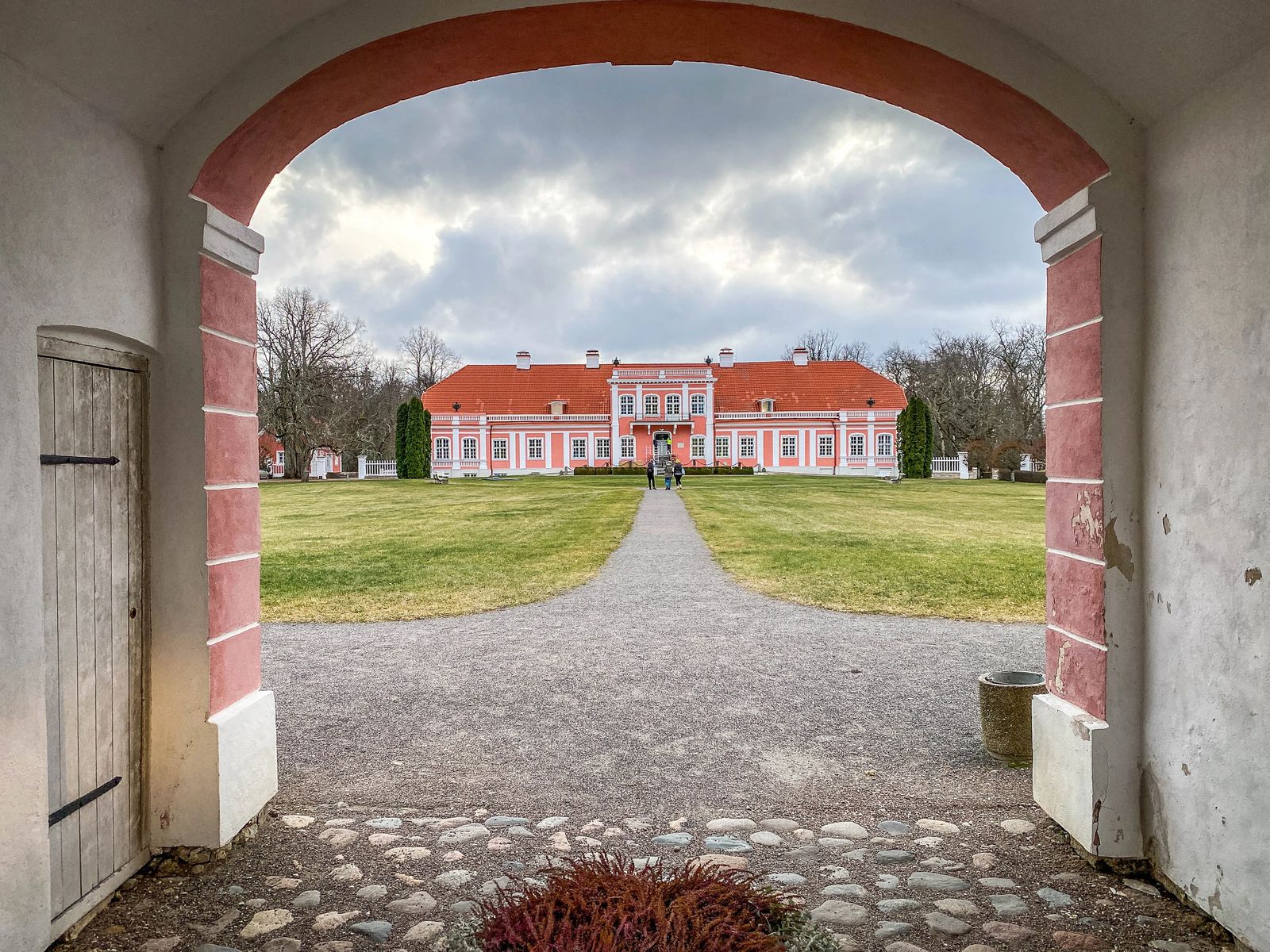 My Takeaway on Day Trips from Tallinn
While it is easy to stay in the city, get wrapped up in trying to see all the latest and greatest things with pretty photos and good food - I think you don't truly experience a culture until you get out into the countryside. Get out of the city, into the smaller towns, explore nature, and how things may have looked before the modernization took over.
Estonia is a varied, beautiful and stunning country full of little surprises that truly delight any traveler. If I could choose one country to relocate to, it would probably be Estonia because of how different it is, the location in proximity to so many other great adventures and the incredible arts and food scene here.
Let me know in the comments below which day trip you would fancy! If I missed a day trip you would suggest also let the community know :) Cheers Culture Trekkers, until the next article.
Google Map of Locations Mentioned
Guided Tours From Tallinn
Like it? Pin it for later! Sharing is caring ;)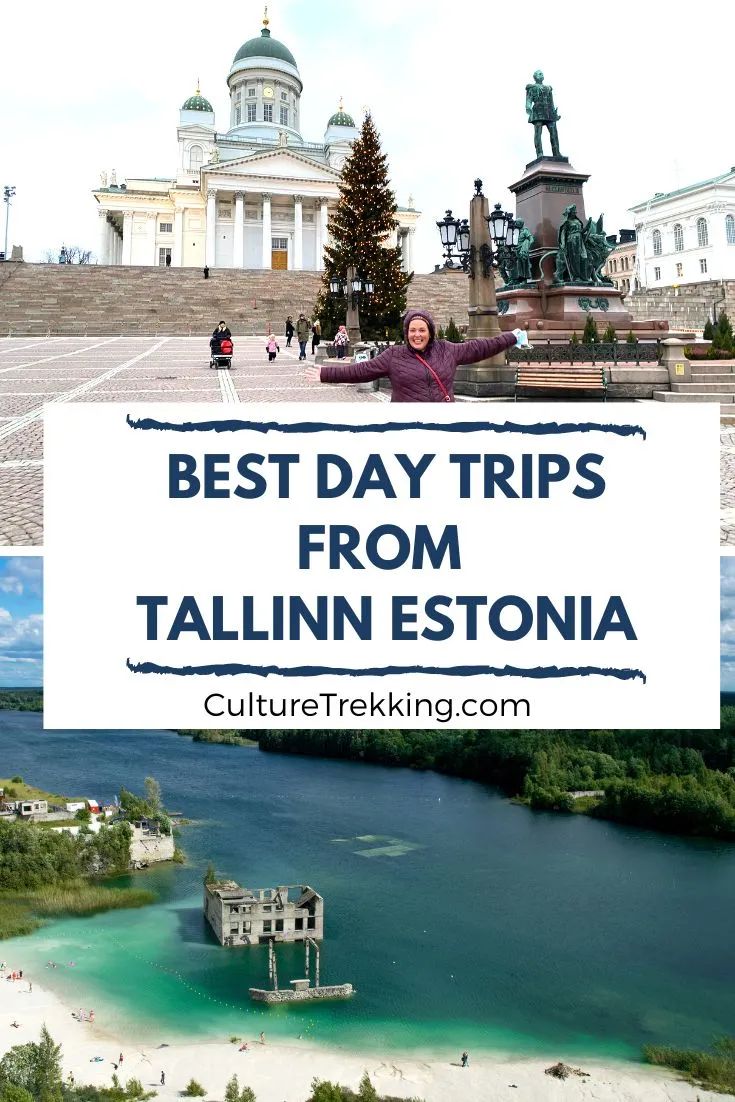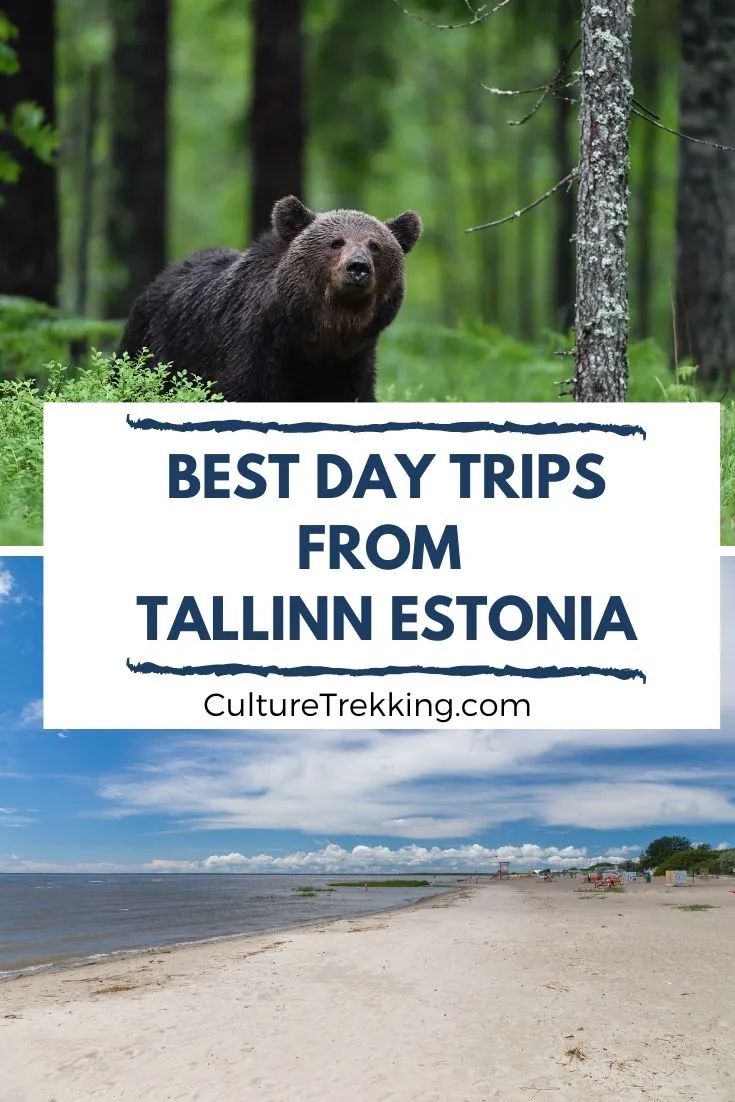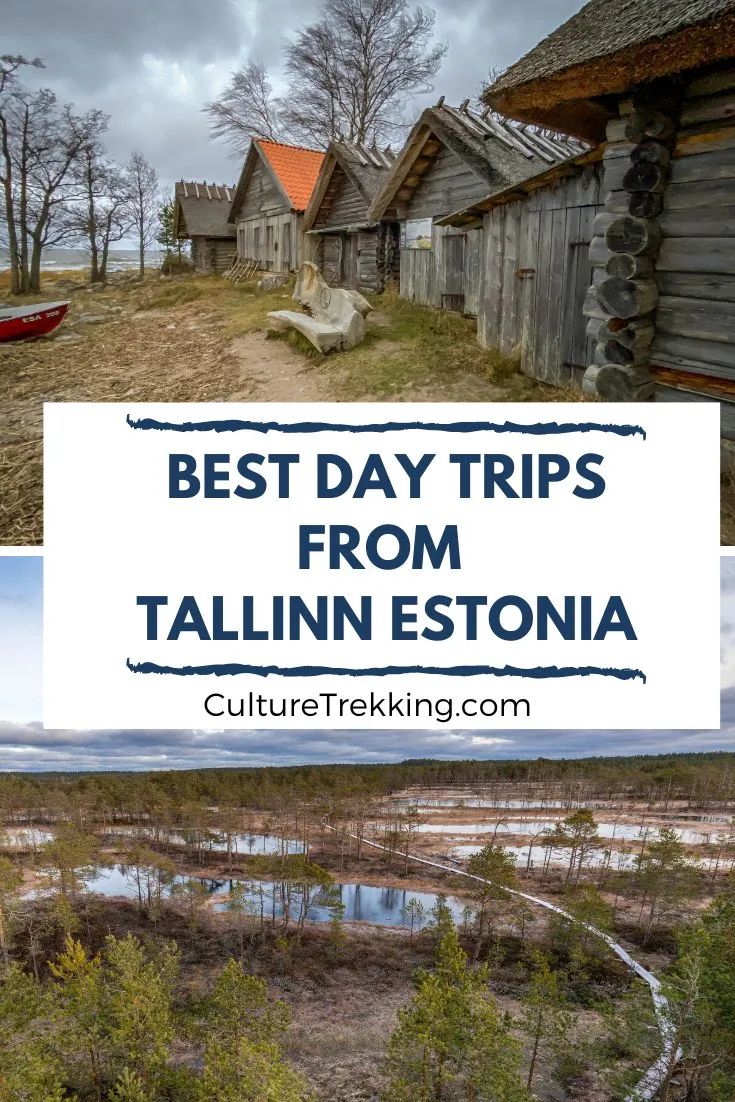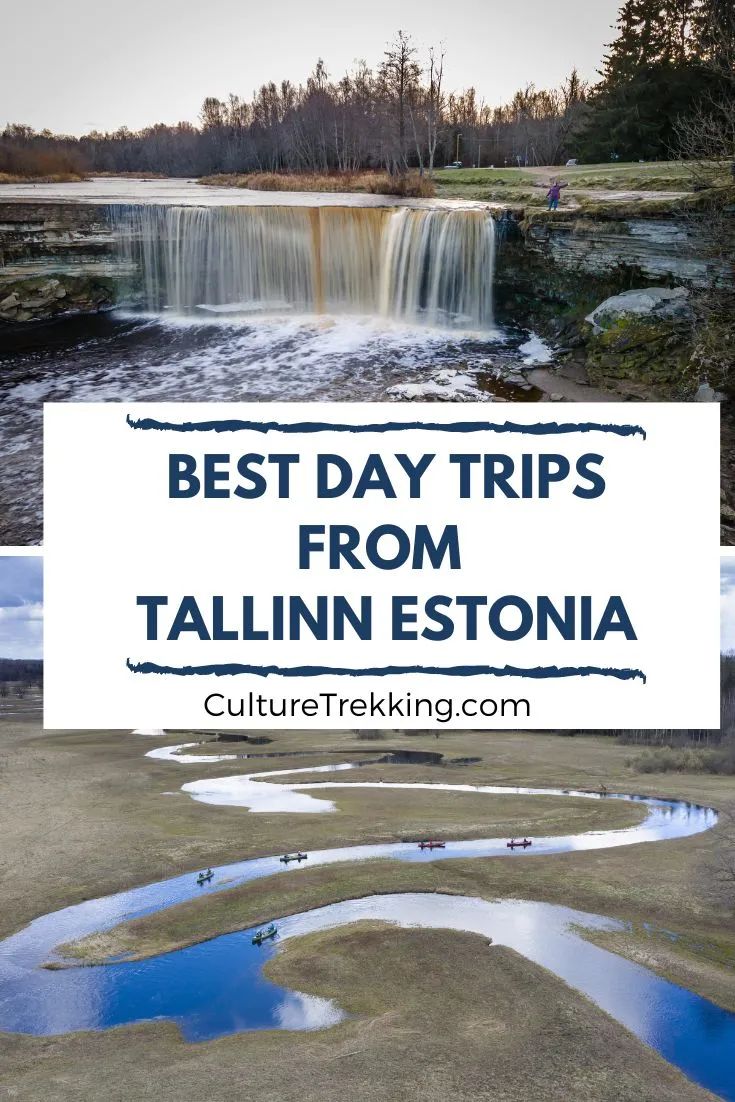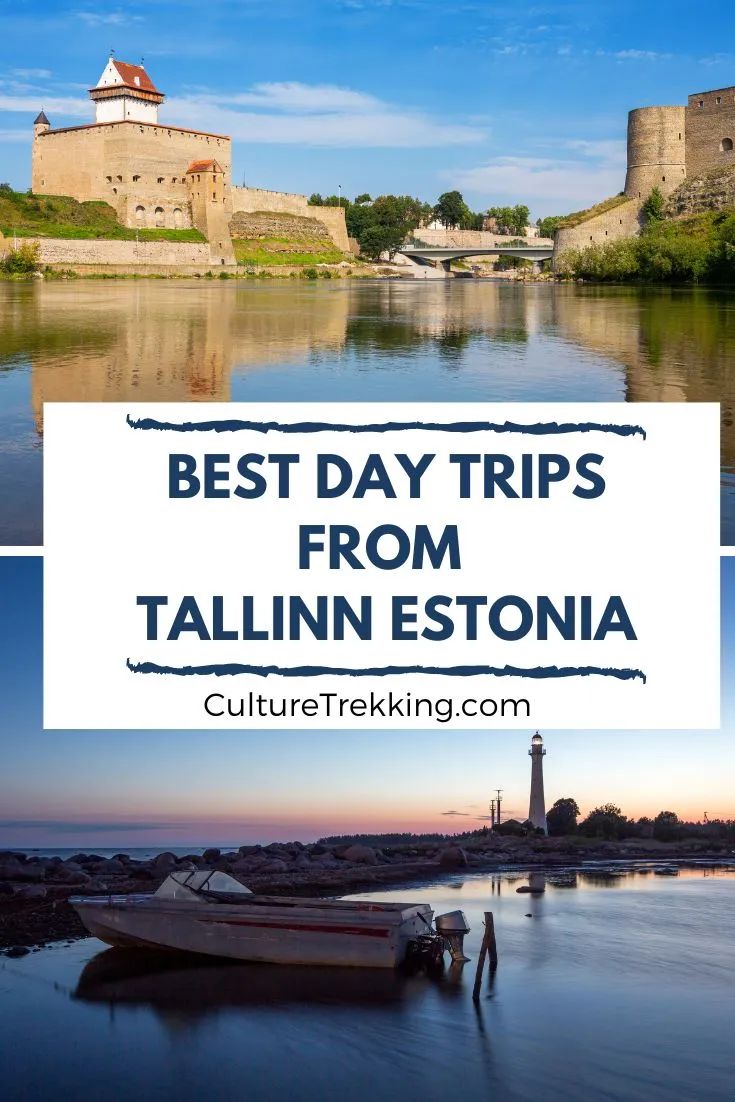 Latest Articles On Culture Trekking