Top Things To Do In Prizren Kosovo
Prizren is a beautiful city situated right at the foot of the Sar Mountains. It is one of the most populous cities in Kosovo for good reason. With plenty of shopping, tea and coffee culture, beautifully decorated historical mosques in a city that has been continuously inhabited since the Bronze Age. There are plenty of things to doin Prizren Kosovo because of the unique culture that has been influenced by so many powers and empires that have moved through this area. Prizren has the Sinan Pasha Mosque, River, Tea and Coffee Festival, Bazaar, Trains, Fortress, Hamamm turned Art Gallery and many more cute and quaint spots that is sure to help you relax and enjoy your vacation. I visited Prizren in October 2022 with two of my friends and a local guide that helped us navigate the city and its sites. I update this article every year to ensure the most accurate information for you to create a fantastic itinerary.
Quick itinerary/Key Takeaways
Prizren feels like walking back in time and 'living like locals do' with the stone work and lime plaster structures, bazaar, mosques, and cute little cafes. If you are like me and have a short attention span, here is the quick and dirty for what to see. If you want to know more about each place, keep on reading or watch the video above. Let me know in the comments below if you think I missed anything.
Visit the Old Stone Bridge
Sinan Pasha Mosque
Prizren Fortress (Kajala Fortress)
Hamam of Gaza Mehmet Pasha
Walk the Bazaar
Eat Burek (Meat or Cheese)
Take a Tourist Train Tour
Walk The River
Eat Metal Filagree Shop
Visit Xhamia E Kalase Mosque
Church of Our Holy Savior
Finish off with some delicious Tea and Coffee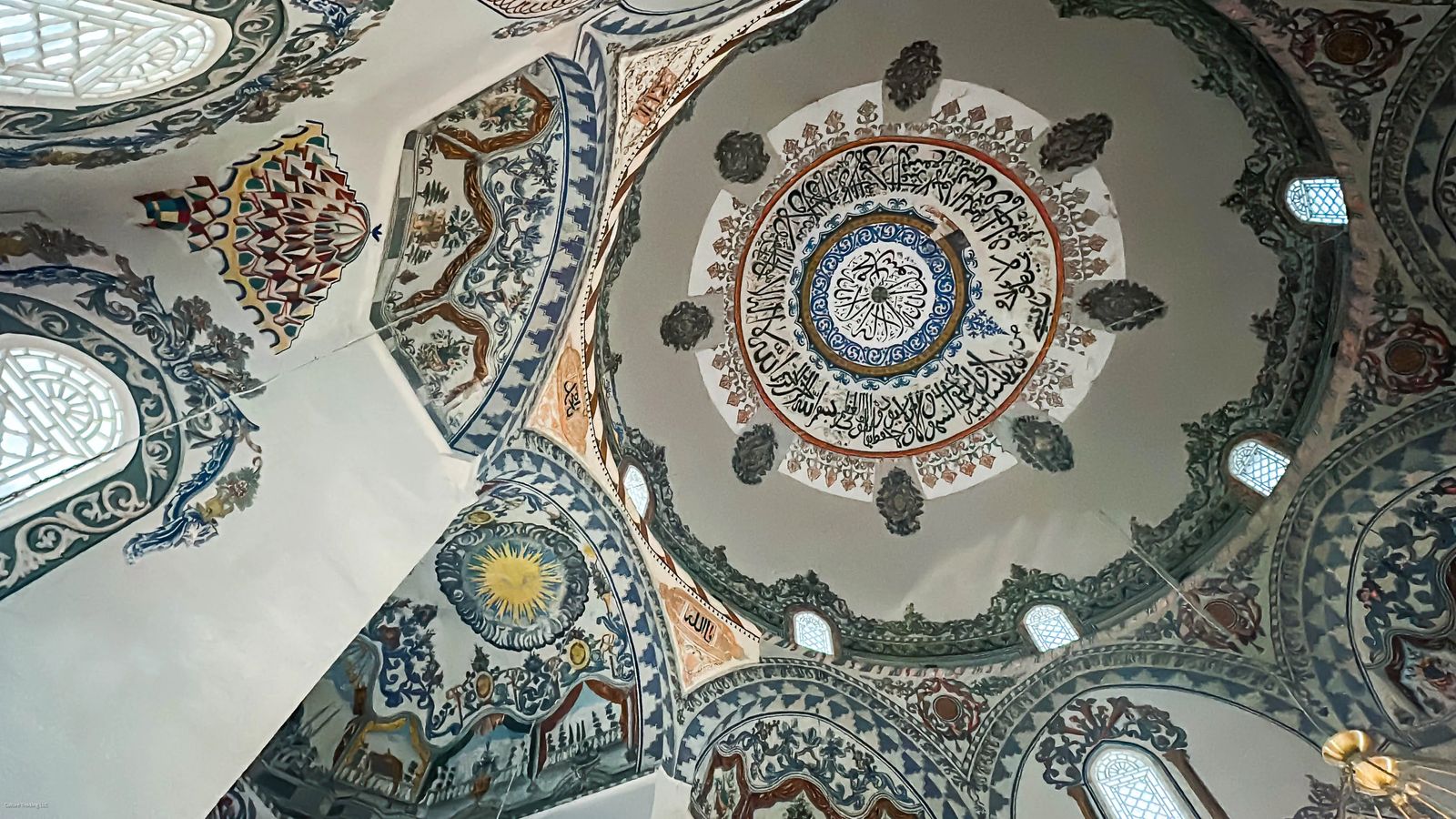 Visit Sinan Pasha Mosque
Built in 1615 by Sofi Sinan Pasha the Sinan Pasha Mosque is a must see when in Prizren. There is one large done and a smaller half dome that covers the mihrab. When you walk in, note the 5.4 ft (1.7m) thick walls as you walk in to this beautifully painted floral patterns on the walls and verses from the Qur'an.
Sinan Pasha was an Ottoman Grand General who served in the Ottoman Navy for four years between 1550-1553 during the reign of Suleiman the Magnificent.
Behind the Sinan Pasha Mosque you will find some cute shops with prayer rugs, prayer beads, a gazebo, grassy area, and a small tea and coffee cafe that is really quite relaxing.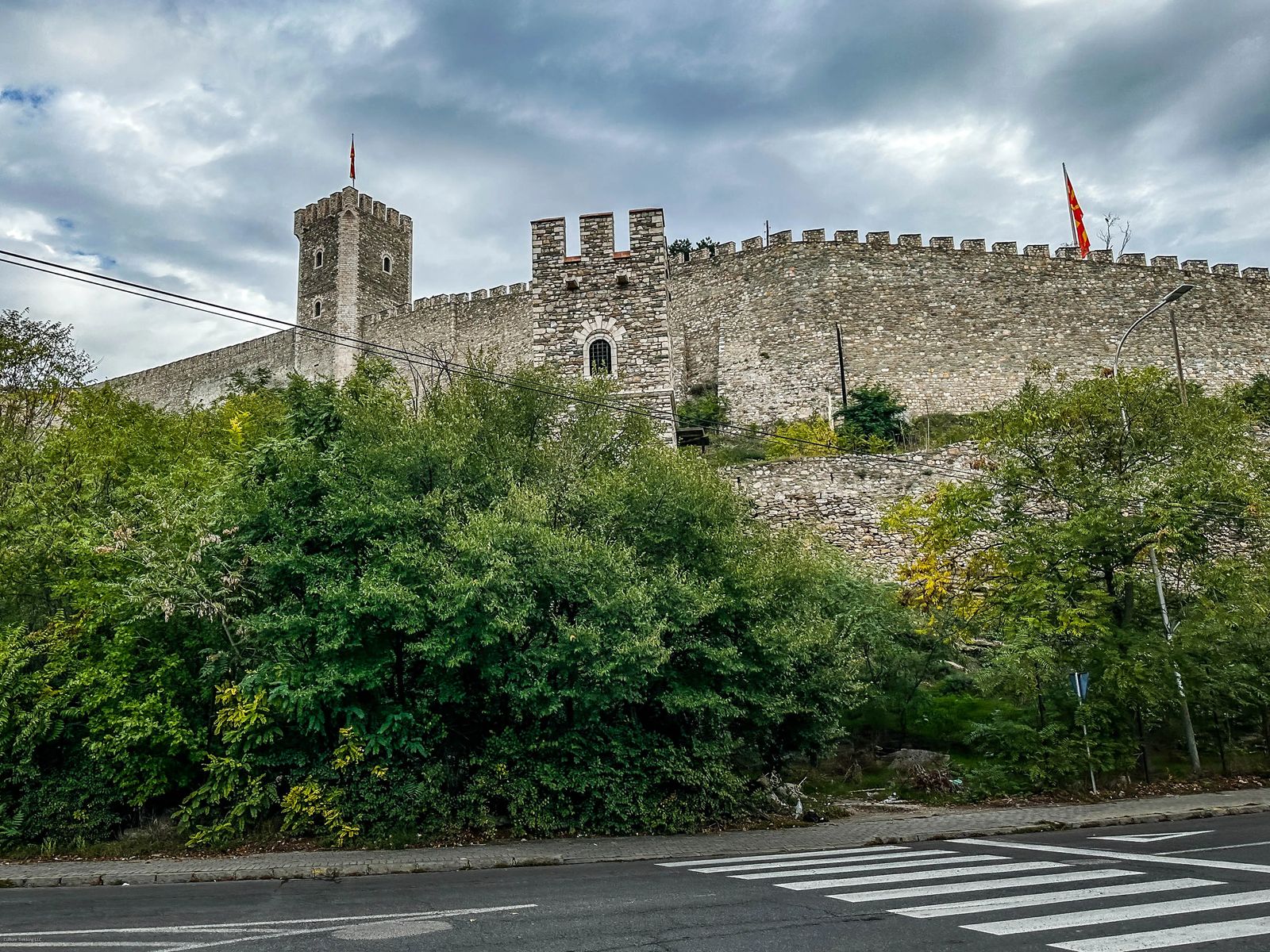 Prizren Fortress (Kalaja Fortress)
There is archeological evidence based on artifacts found with excavations that the area has been inhabited since the Bronze Age to the Iron Age.
Prizren Fortress otherwise known as Kalaja Fortress was built by the Byzantine Empire in the 6th century as a small fortress on the hill to protect the town below. It was later expanded by the Serbian Empire in the 14th century, and then the Ottoman Empire between the 15th and 20th century.
It was also mentioned that this was a hub for Ragusans (now Dubrovnik) for trade with the Balkans (now eastern Kosovo and beyond).
The castle grounds are about 2,658 sq ft (247 sq m) and the complex contains a hammam, mosque, military quarters, and some incredible views of the city at sunset.
While work on the fortress to restore it to its former glory is being made, it is slow, and the cost to upkeep it isn't keeping up with the degradation happening unfortunately. The best restored areas are the upper part of the fortress that you can see from the town, and should you decide to visit you can see the remains of the Main Gate with its thick fortified entrance, and the remains of one of the towers, along with a reconstructed barracks.
To get to the top it can take 15-25 minutes depending on your ability to walk up the steep areas. There is an old mosque you can pop into along the way if you need a break. At the top you also have a cafe, along with toilets if needed. Once you reach the top, it takes about an hour to tour the area, but there aren't very many informational boards, so I highly suggest getting a guide if you want to know anything about the fortress itself. If nothing else, come at sunset for the 360 degree views of the beautiful city of Prizren.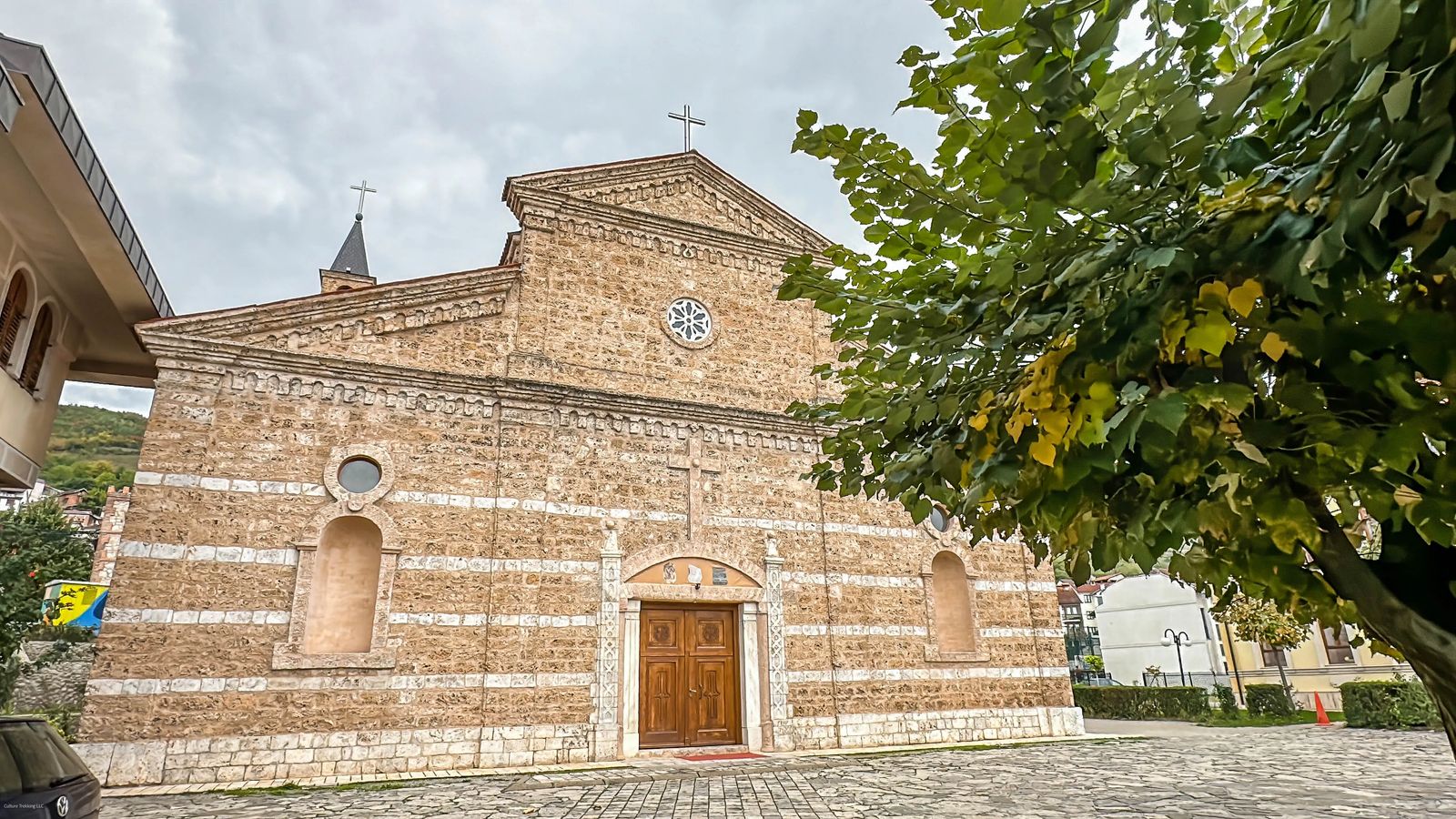 Cathedral of Our Lady of Perpetual Succor
This Roman Catholic Church was built in 1870 with beautiful golden and blue frescos inside. This is said to be the place where Mother Teresa's parents had been baptized. It is a quiet area of town and if open well worth a peek inside.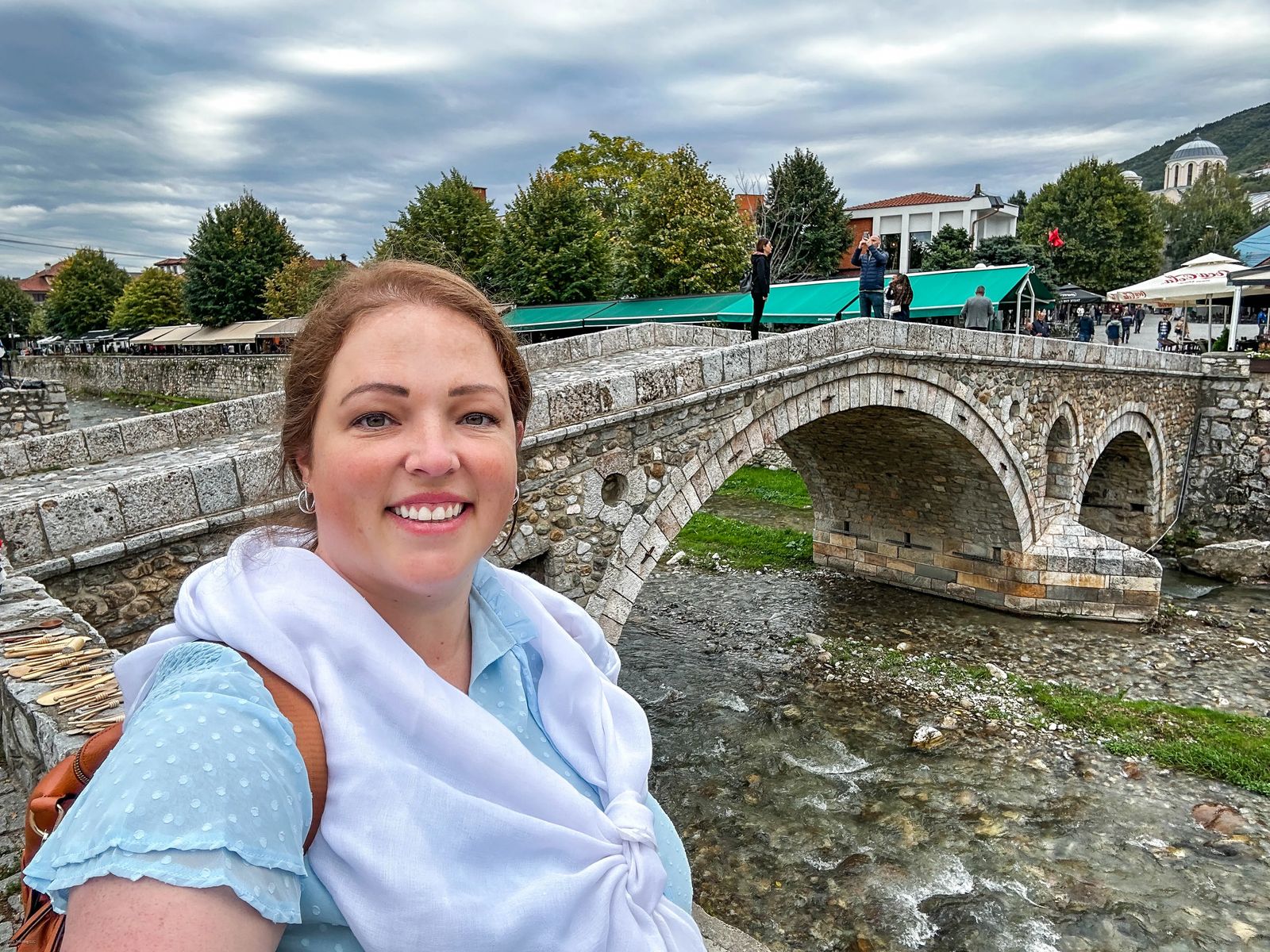 Stone Bridge (Ura e Gurit)
The Old Stone Bridge, or as locals call it Ura E Gurit, was built in the 16th century by Ali Bey. It connected the two sides of the town, as well as the main squares. It was damaged during the Balkan Wars, and then the flood of the 1979 took out the remainder of the bridge, and was rebuilt. In 1982 it was named a cultural heritage monument.
It is a main staple to the city, so many people cross this bridge, tourists taking photos here as it is a perfect addition to the river, mosque and traditional houses in the background as well. It is so peaceful in this area, and there are some stairs that lead down closer to the water that would give an excellent angle for more photos.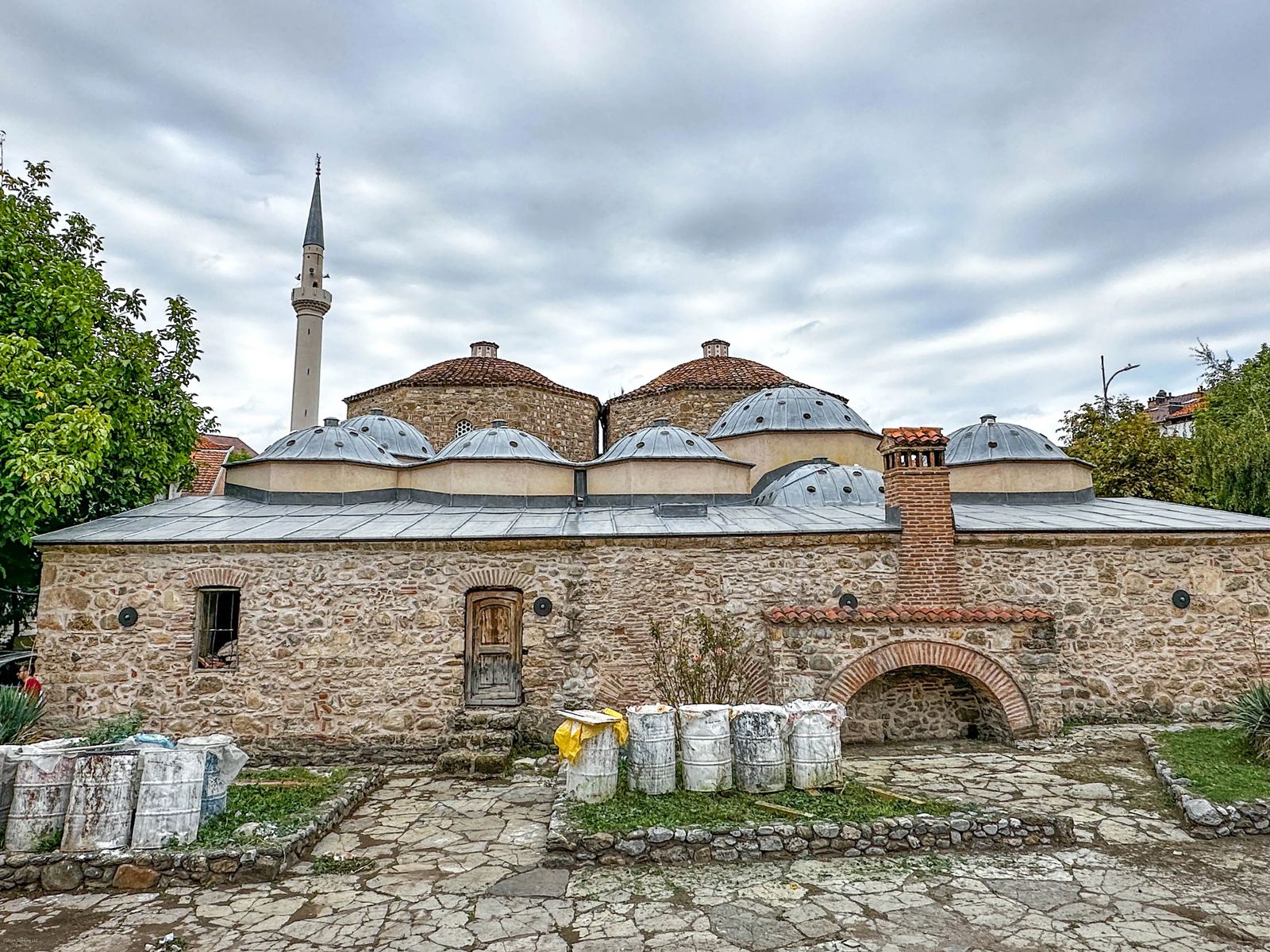 Visit The Hamam of Gaza Mehmet Pasha
This Hamam was built in the 15th century and also on the list of cultural monuments in Kosovo. It was one of three of the biggest Turkish Baths in the Balkans. While baths here stopped about a century ago, inside you can still find photo exhibits, meetings and sometimes even concerts.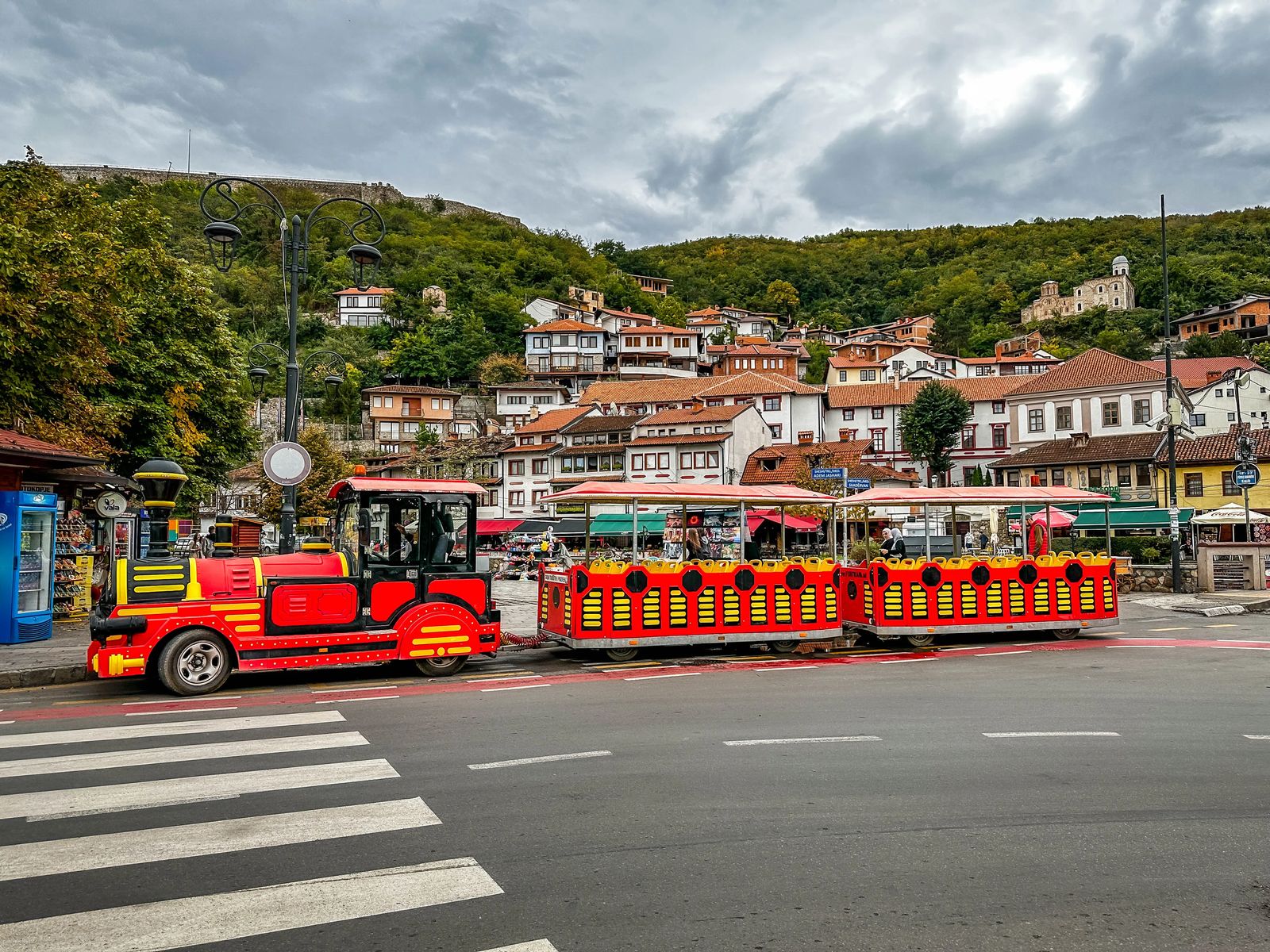 Take a Train Tour
If you are in Prizren and see this train at one of the two main squares near the bridge, grab a few Euros and hop on this train. It is great, especially for families, as it takes you around to the major attractions in Prizren. While it doesn't make stops, it does give you a good overview and layout of the city, so when you get off the train you can go back to the spots that are the most interesting for you. That being said, I didn't get a chance to get on the train, I don't know what spots it does stop at, or if there is an audio guide and what language that is in. My guide I had (IG: @Kosovolocalguide) just told me about this train and wanted to at least mention it here.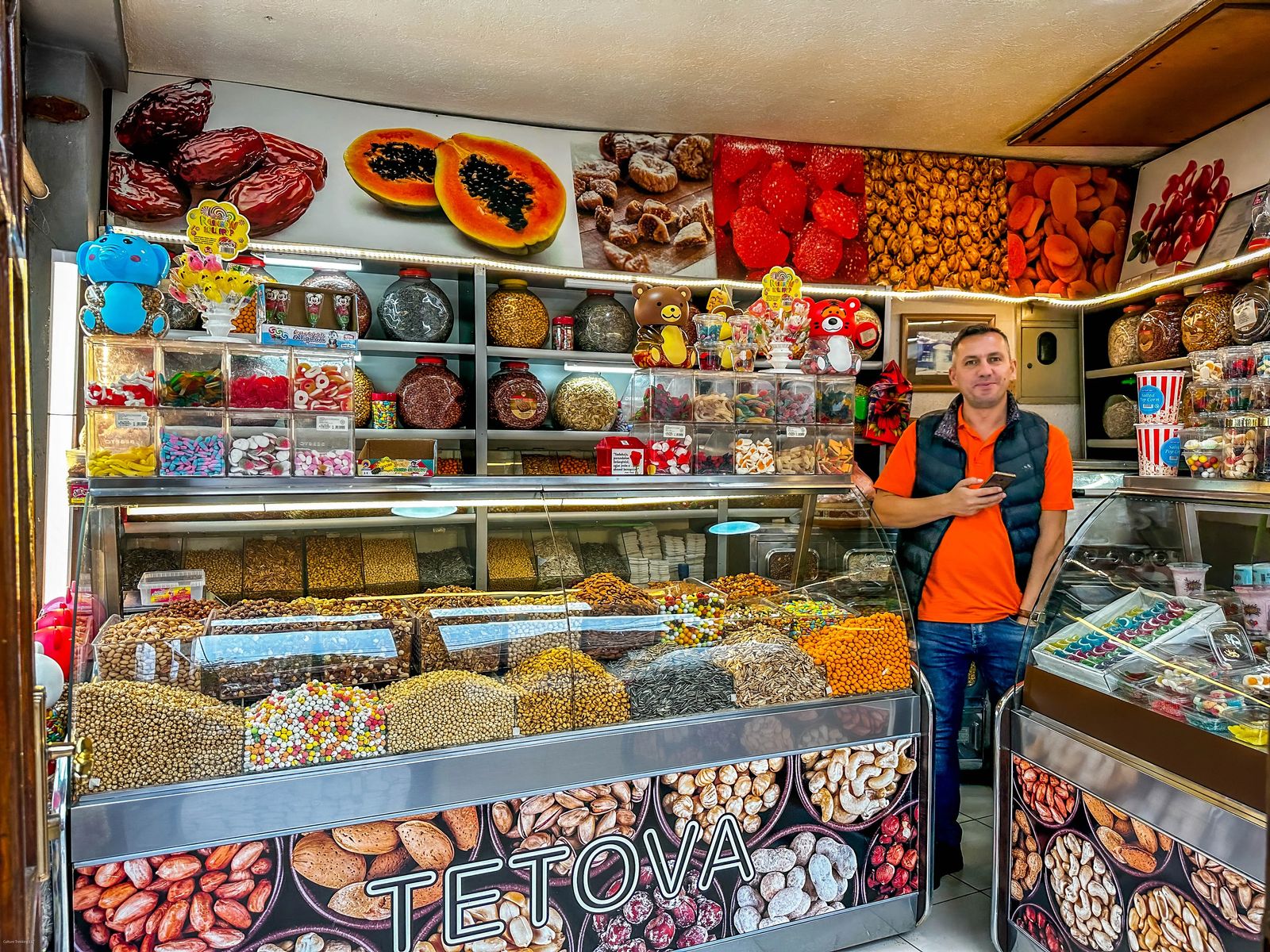 Walk The Bazaar
The Ottomans ruled this area for a long time, as well as having influences of Albania, Serbia, and surrounding cultures Prizren sweets and snacks have been influenced by so many different cultures. Walking the Bazaar is a must when in Prizren because of all these influences. This part of town is so picturesque that film crews actually frequently use it, we saw one such film crew finishing up while we were there.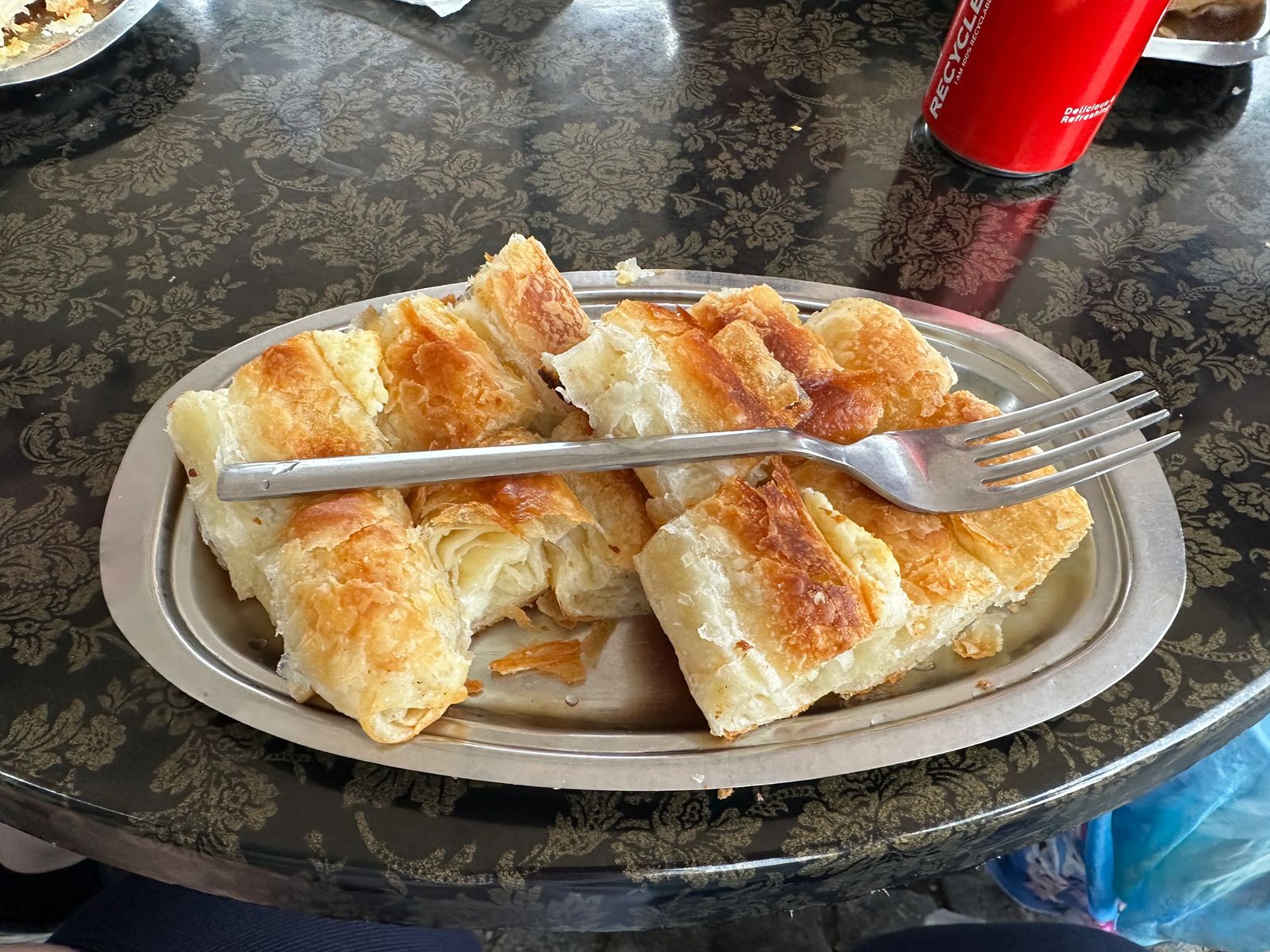 Try Some Burek
Burek is a type of filo pastry that is very popular in the Balkans. It is a must try when in Kosovo, they take their food and snacks here very seriously. This pastry is often filled with cheese, spinach, meat or potatoes. I got the cheese Burek and it really really hit the spot, I'm not vegetarian, but the quality of cheese here is really good.
Sample recipe of Burek:
Ingredients
1 pound lean ground beef
1 tablespoon ground allspice
1 tablespoon paprika
salt and freshly ground pepper to taste
1 medium potato, finely chopped
1 medium onion, chopped
16 sheets filo dough, thawed
¼ cup melted butter
Directions
Preheat the oven to 400 F (200 C)
Cook ground beef in a large nonstick skillet over medium heat until browned; drain fat to avoid a soggy pastry. Stir in allspice, paprika, salt, and pepper. Transfer mixture to a large bowl and stir in potato and onion.
Stack two sheets filo dough on a work surface. Spoon 1/8 of the beef mixture down one long edge of the stack, then roll filo around filling into a tube. Coil the tube into a snail shape and place onto an ungreased baking sheet. Repeat to make seven more Burek, placing finished coils up against one another to keep them from unrolling. Brush melted butter over the tops. You can also stack the filo pastry one or two alternating layers of filo pastry and meat with extra filo dough on the top and bottom of the Burek (more like a lasagna layer than a coil)
Bake in the preheated oven until golden brown, 20 to 30 minutes.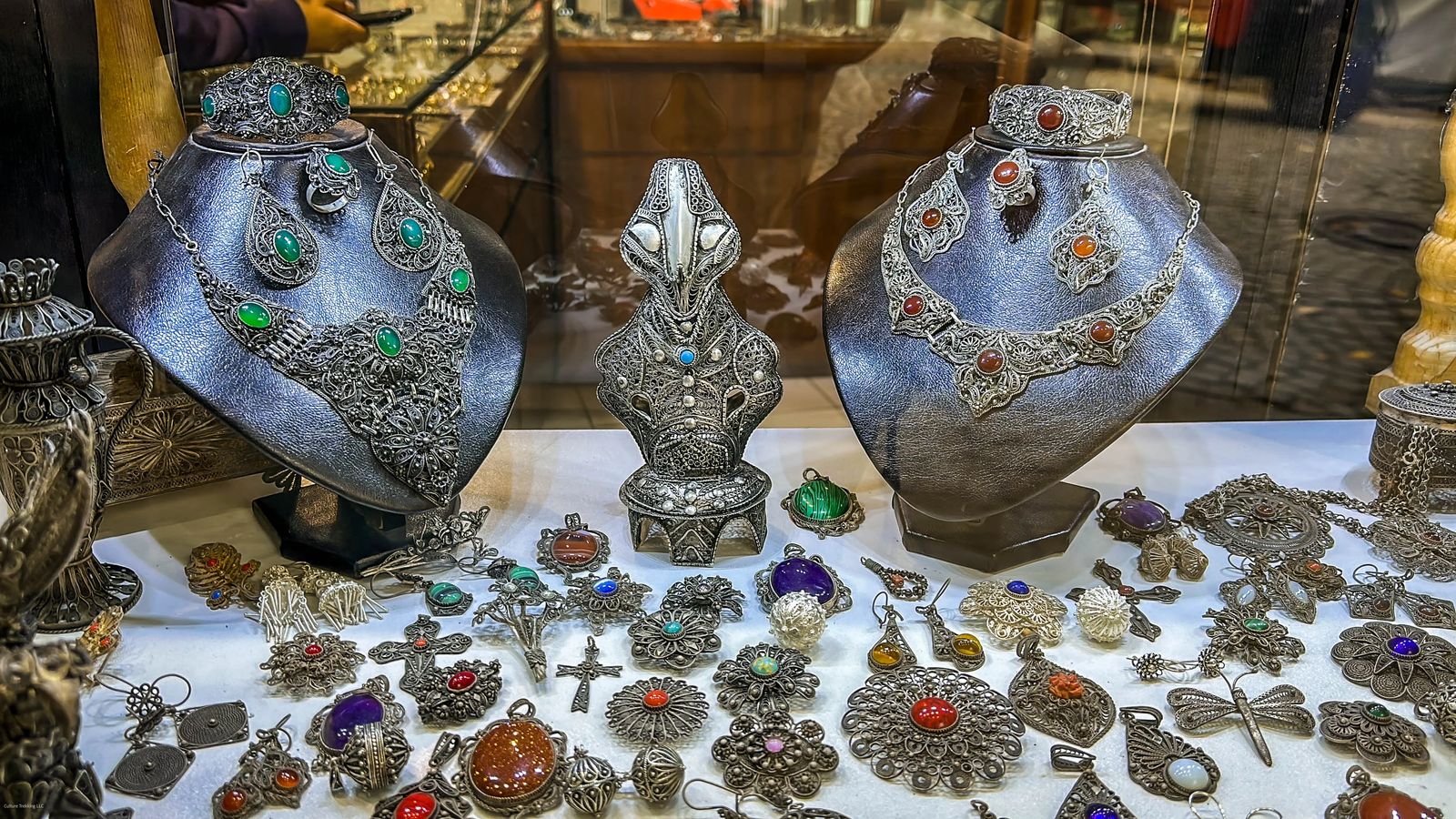 Shop Metal Filigree
The art of filigree is a delicate lace-like kind of jewelry metalwork made with tiny beads and twisted silver threads the art was popular in Asia India and North Africa. Filigree is rare in modern Europe though. Historians say the art of filigree was flourishing here by the 18th century. Kosovo actually once had its own Silver Mines, but the silver is no longer extracted and the artisans have to import it and barely covers their costs. So try to pop in and support these filigree shops and preserve this unique craftsmanship.
Church Of The Holy Savior
Built in the 14th-century this is the Church of the Holy Savior. It is a Serbian Orthodox church and is protected by the Republic of Serbia since 1990, so while it is in Kosovo, the people here can't touch the church as it would be considered an act of aggression. No one wants war again, and Kosovo isn't completely recognized as an independent country yet.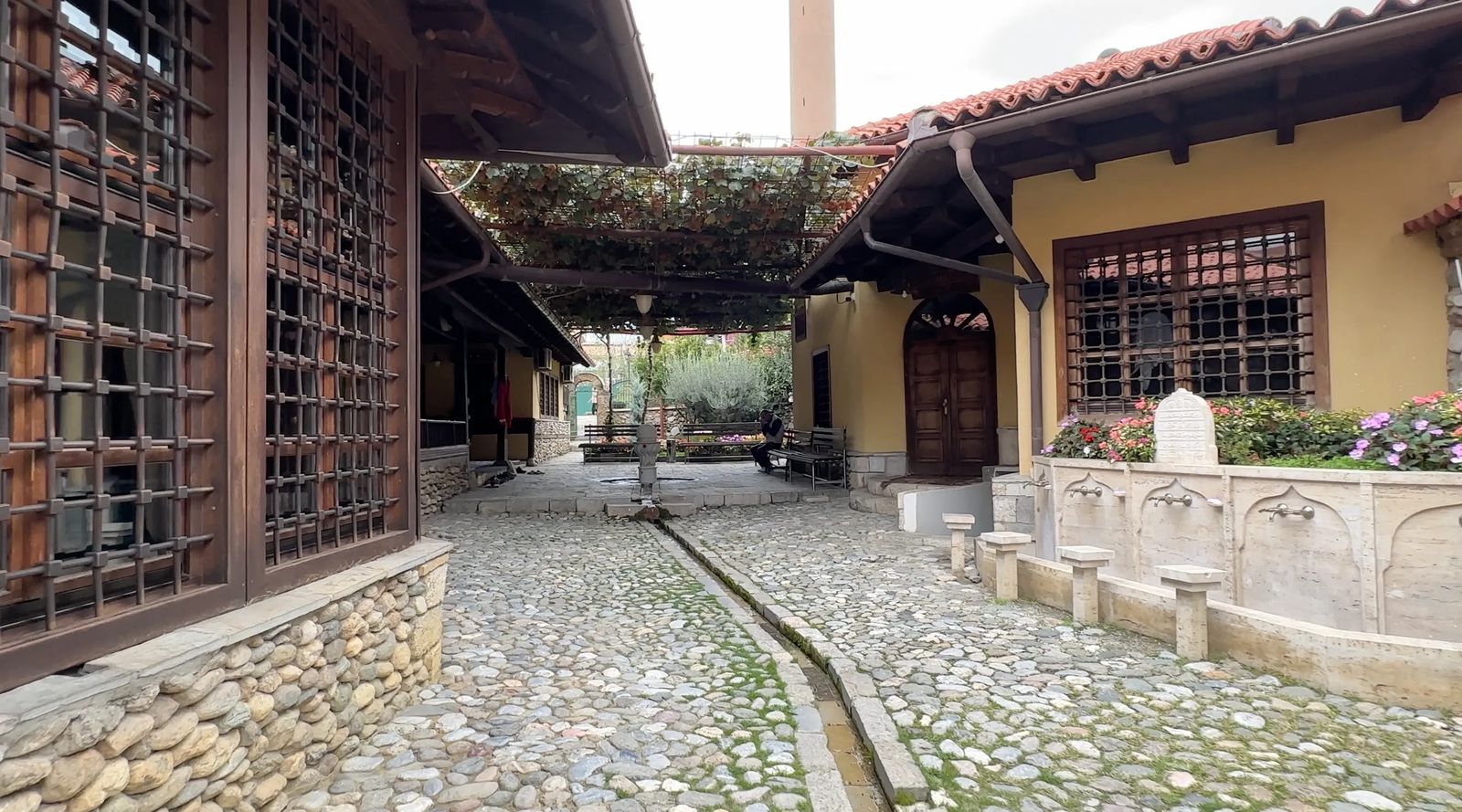 Halveti Teqe
Halveti Teqe is a school for Sufism dating back 350 years. There was a funeral being held here when we were visiting so we weren't able to go in. Sufism is a sect of Islam that renounces earthly possessions, and seeks enlightenment through purification of the soul through direct personal experiences with the nature of God through mystical paths. If you go inside you will find the Tekke, a shrine, residental buildings, a waiting room, and rites room.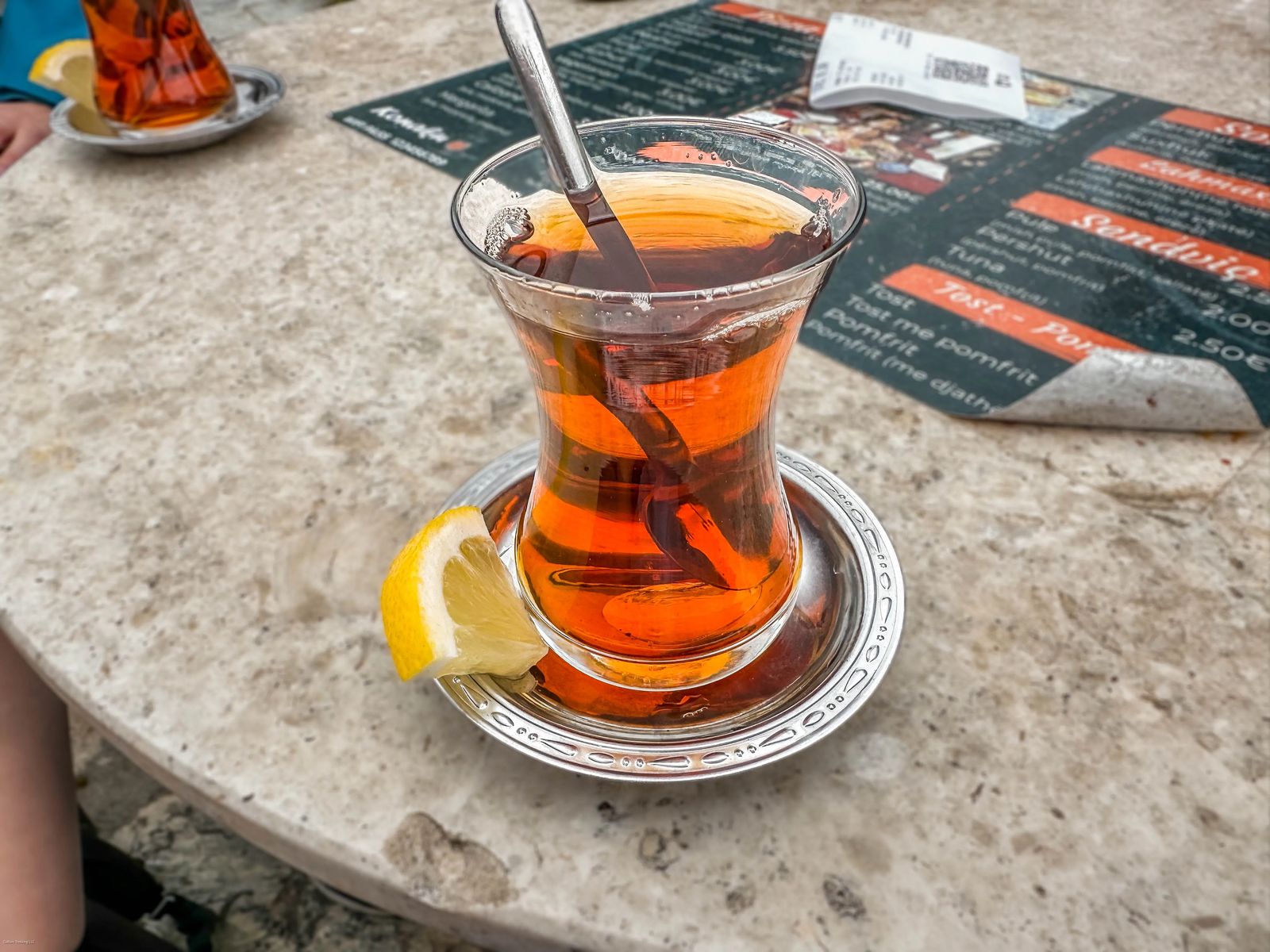 Take Some Tea or Coffee With A Local Guide
Pristina takes their Tea and Coffee VERY seriously and for good reason because it is DELICIOUS! Think Moroccan coffee meets Turkish Coffee meets Parisian cafe vibes. They even have a tea and coffee festival in Pristina every year where you can sample different teas, coffees and mingle with locals - check out the Facebook page for that.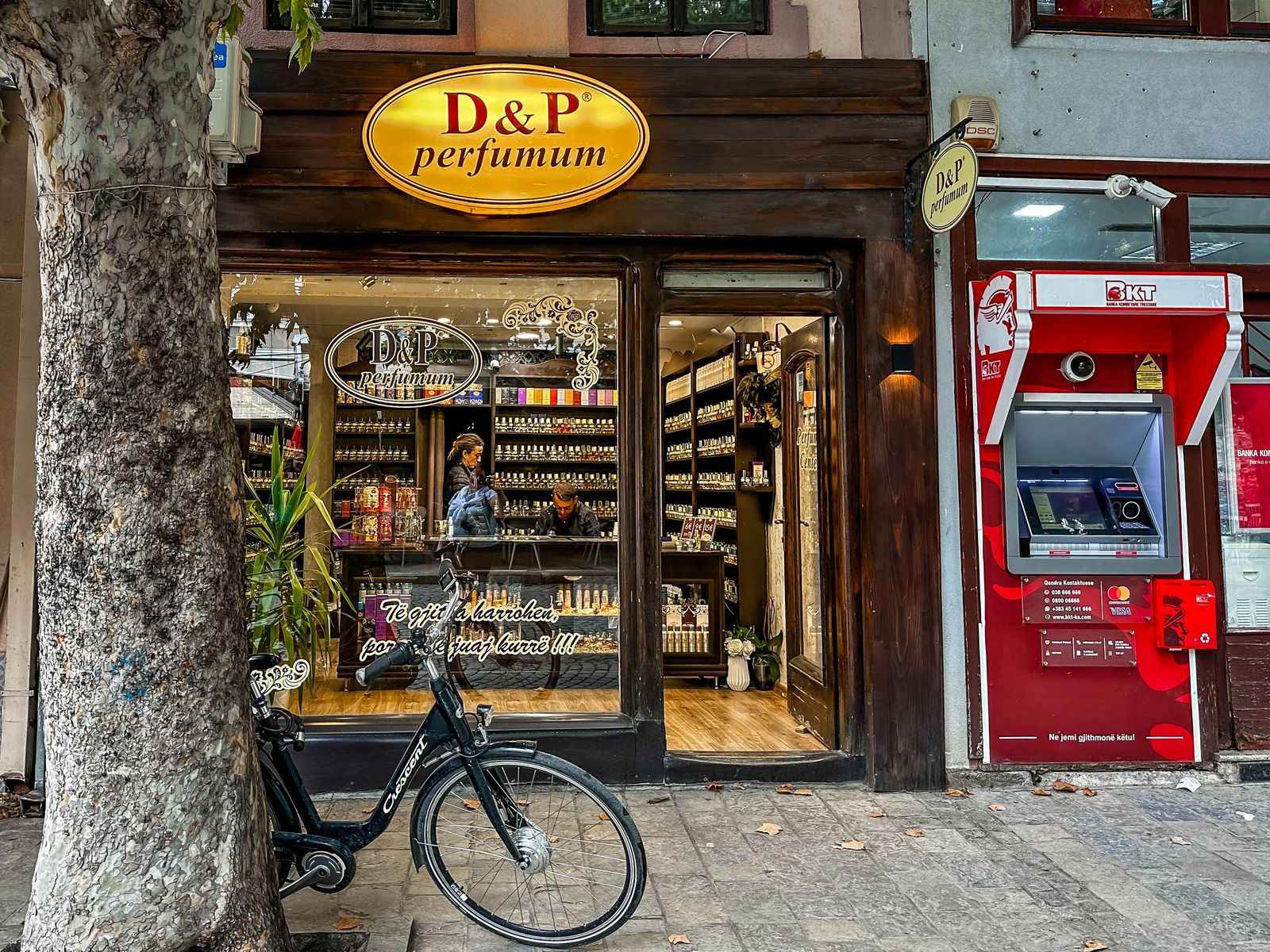 Make Your Own Perfume
Some of the fanciest perfume bottles I have ever seen are in Pristina. I think the fancy bottles coincide with the art of filigree, so they make great Christmas Gifts. Just like you will find in New York and Paris, you can also make your own perfume for a fraction of the cost you will anywhere else. You can find these shops throughout Pristina, so stop into one and take a gander.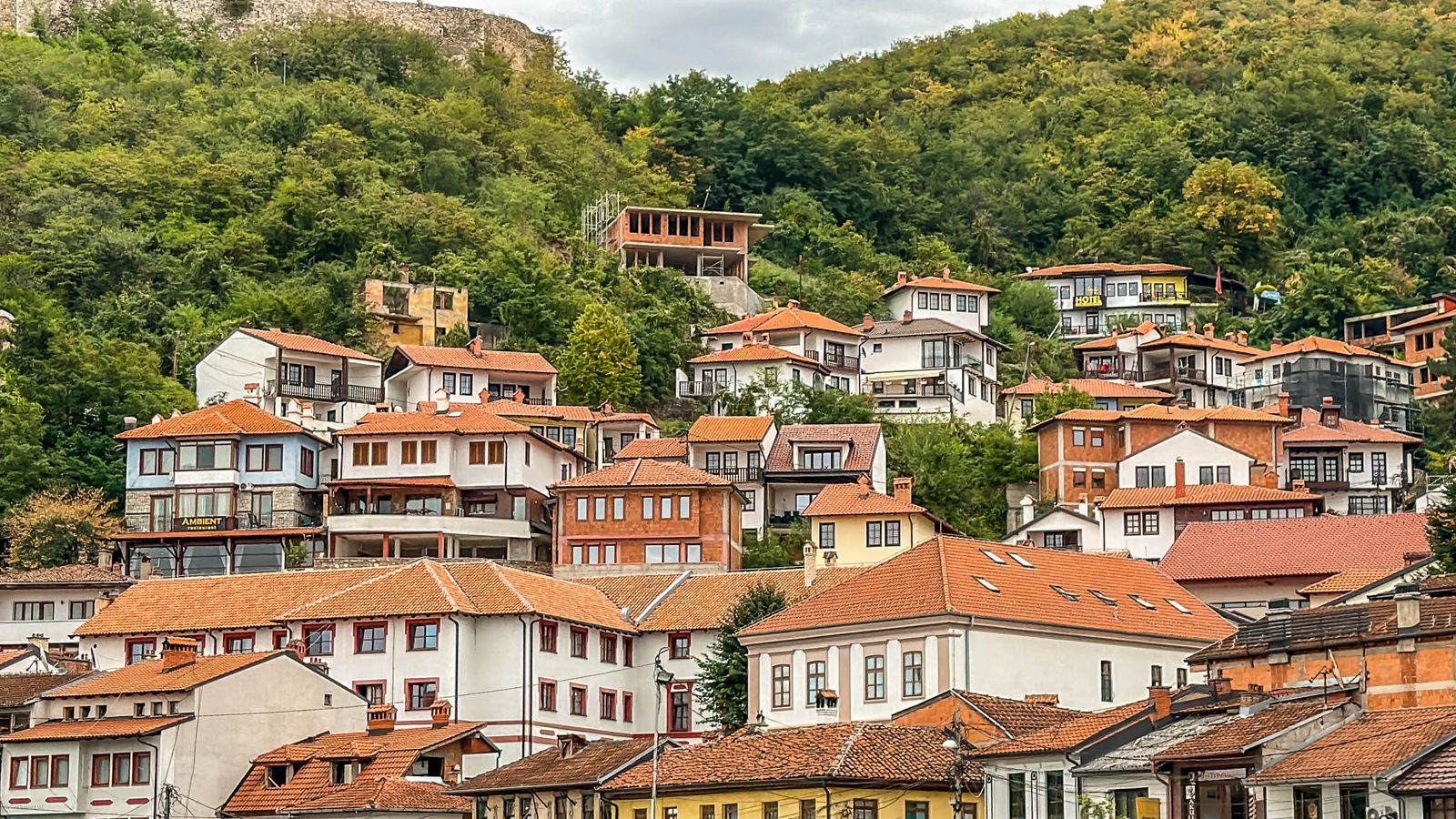 My Takeaway of Things To Do In Prizren
While there are parts of Prizren that are rebuilt, it still felt very old, quaint, and characteristically Kosovo culture. There is a layered and complex history with unique things to not only see, but also taste and savor. If I was to do this all again, I wouldn't visit Prizren as a day trip, I would allow at least two days to properly spend time in the different sites, try the cafes, meet and chat with locals. I think the people in Kosovo are the most fascinating part of visiting - and their stories of courage, survival and the absolute kindness and hospitality are unparalleled to any place I've visited. As a solo female traveler, it felt very safe, I wasn't worried whatsoever about watching my back every second (as I've felt in some places). I highly recommend visiting Prizren.
Let me know if you decide to visit Prizren, and if you found any other hidden gems in the comments below.
Like it? Pin it for later! Sharing is caring ;)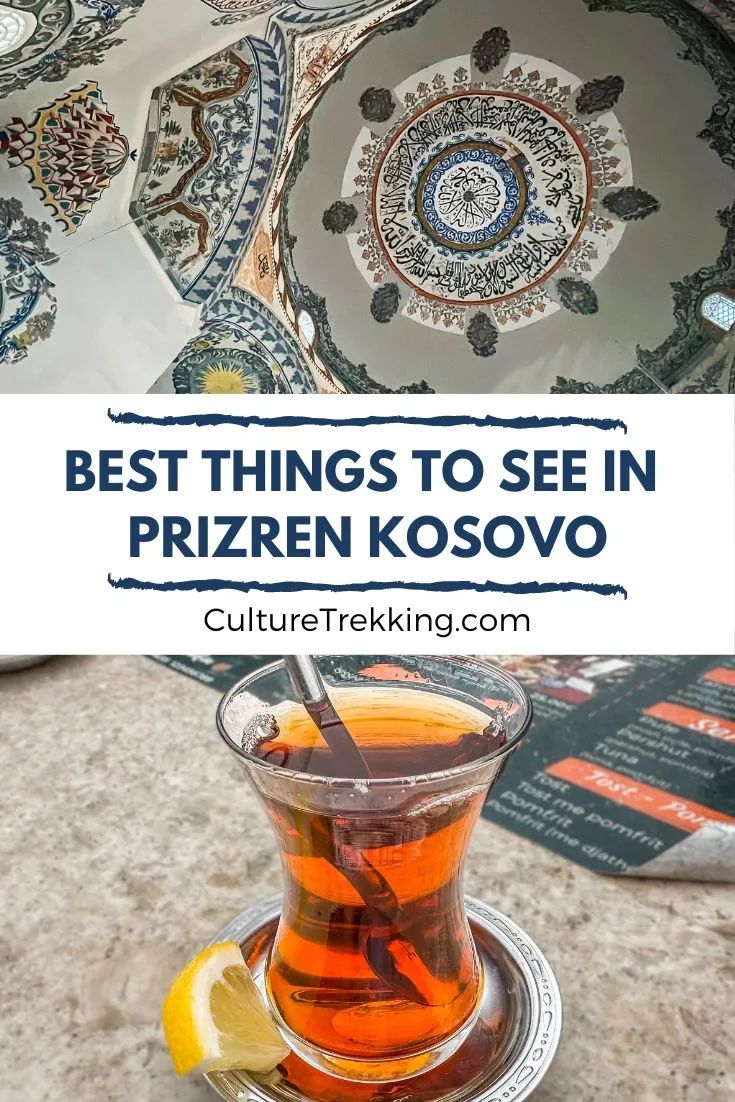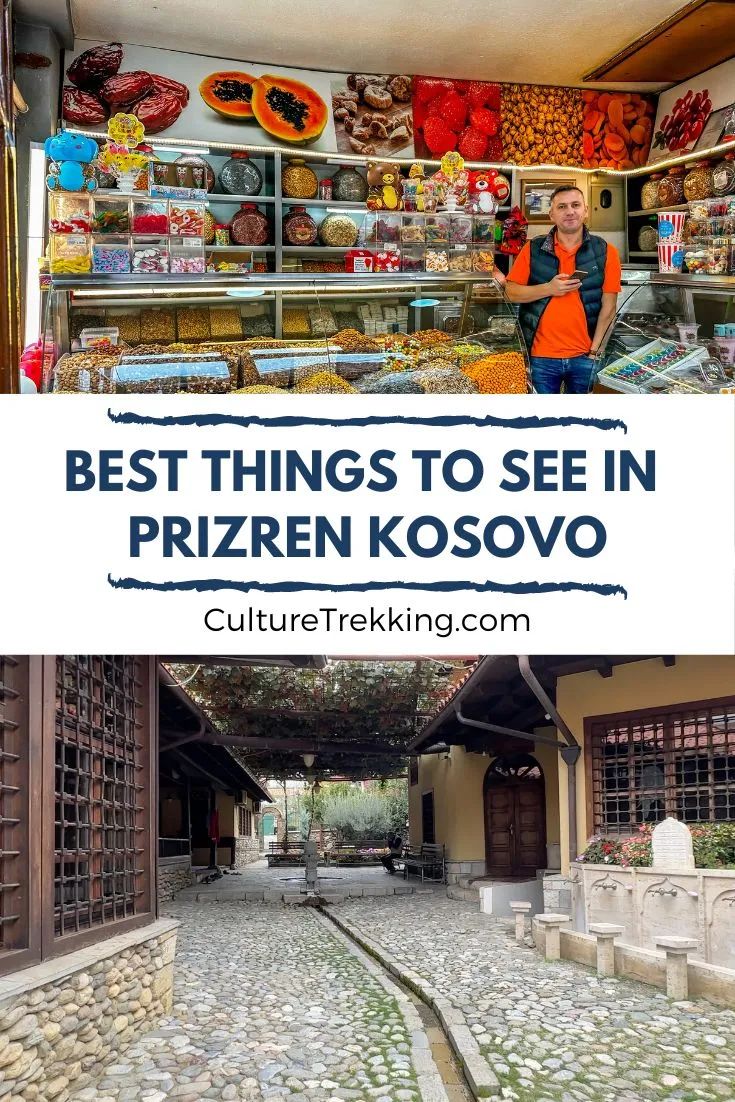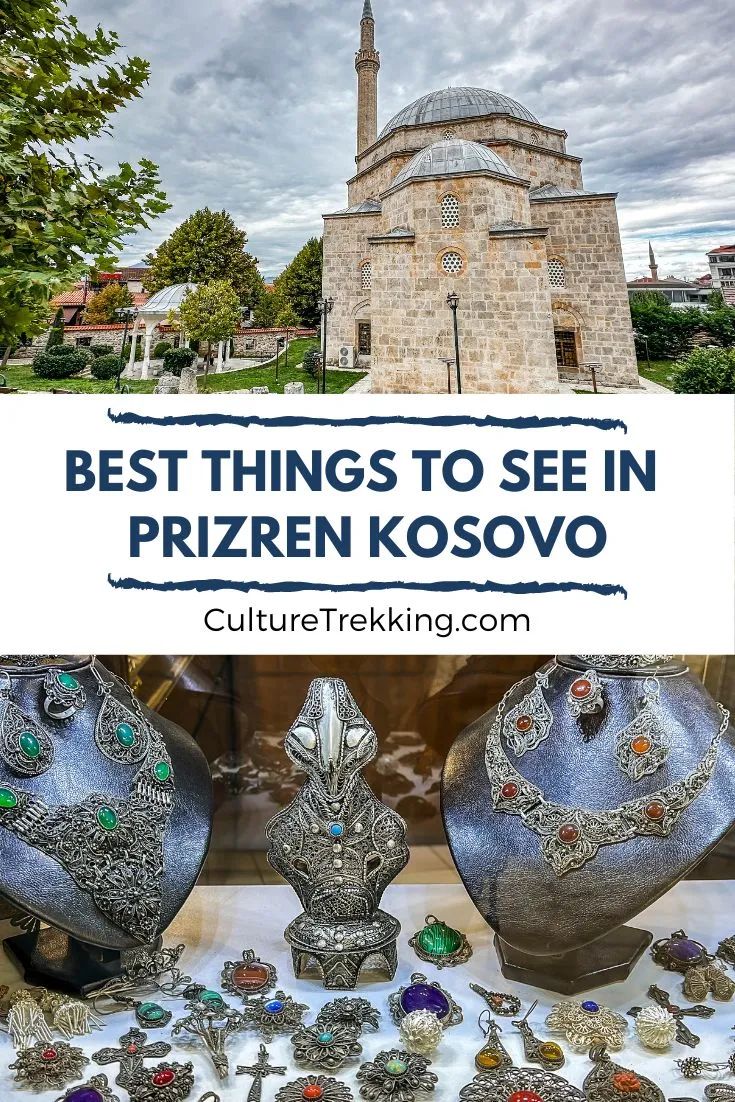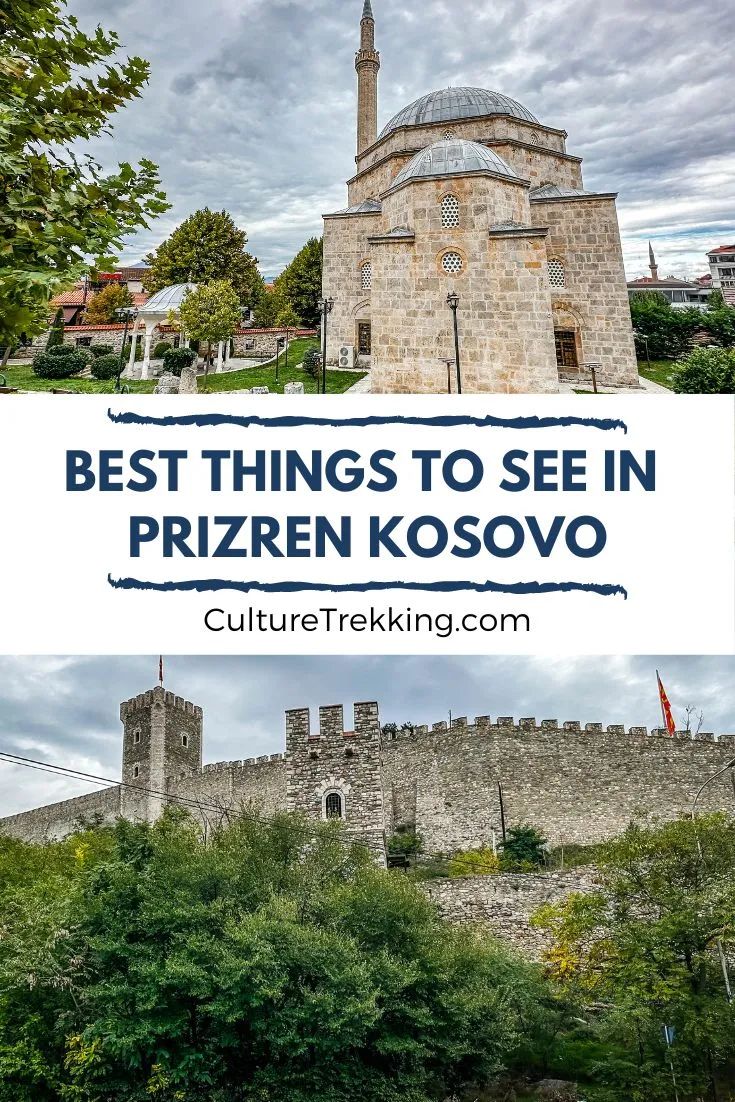 Latest Articles On Culture Trekking