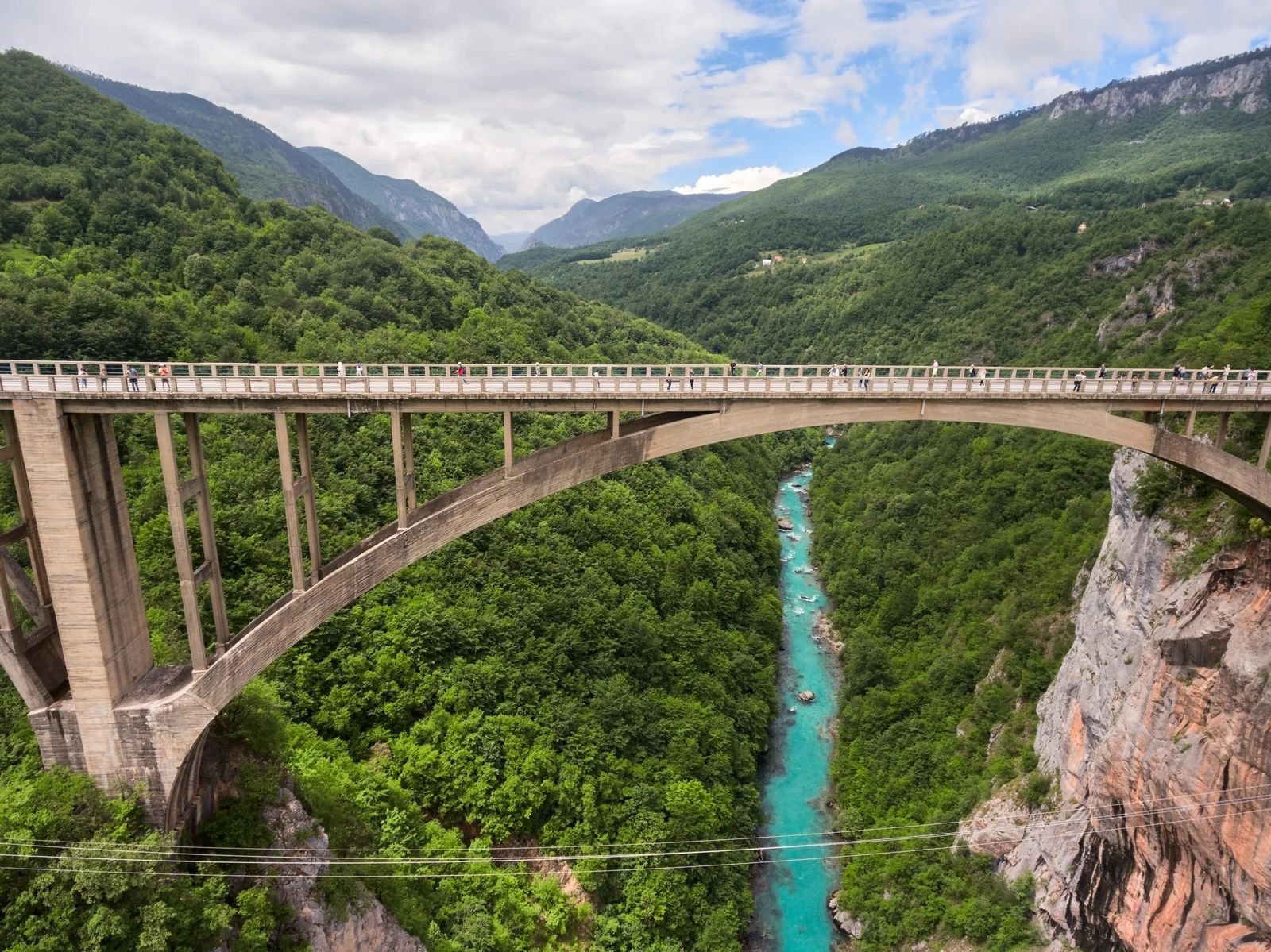 Tara Canyon In Montenegro A Complete Guide
Known as the Teardrop of Europe because of the vibrant blue river that cuts through the deepest canyon, Tara Canyon, in Europe in Dormitory National Park is the Tara River. This unique gem of Montenegro is made up from two glacial rivers Opasanica and Veruša. There are actually 14 rives that flow into it, and has 69 rapids along the 158km length that are great for rafting, a plethora of hiking trails atop high mountains, to waterfalls and old villages, skiing, and even sun bathing on a beach. I didn't know what to expect when visiting Tara Canyon in October 2022, but once we arrived it really seemed to be an outdoor enthusiasts paradise.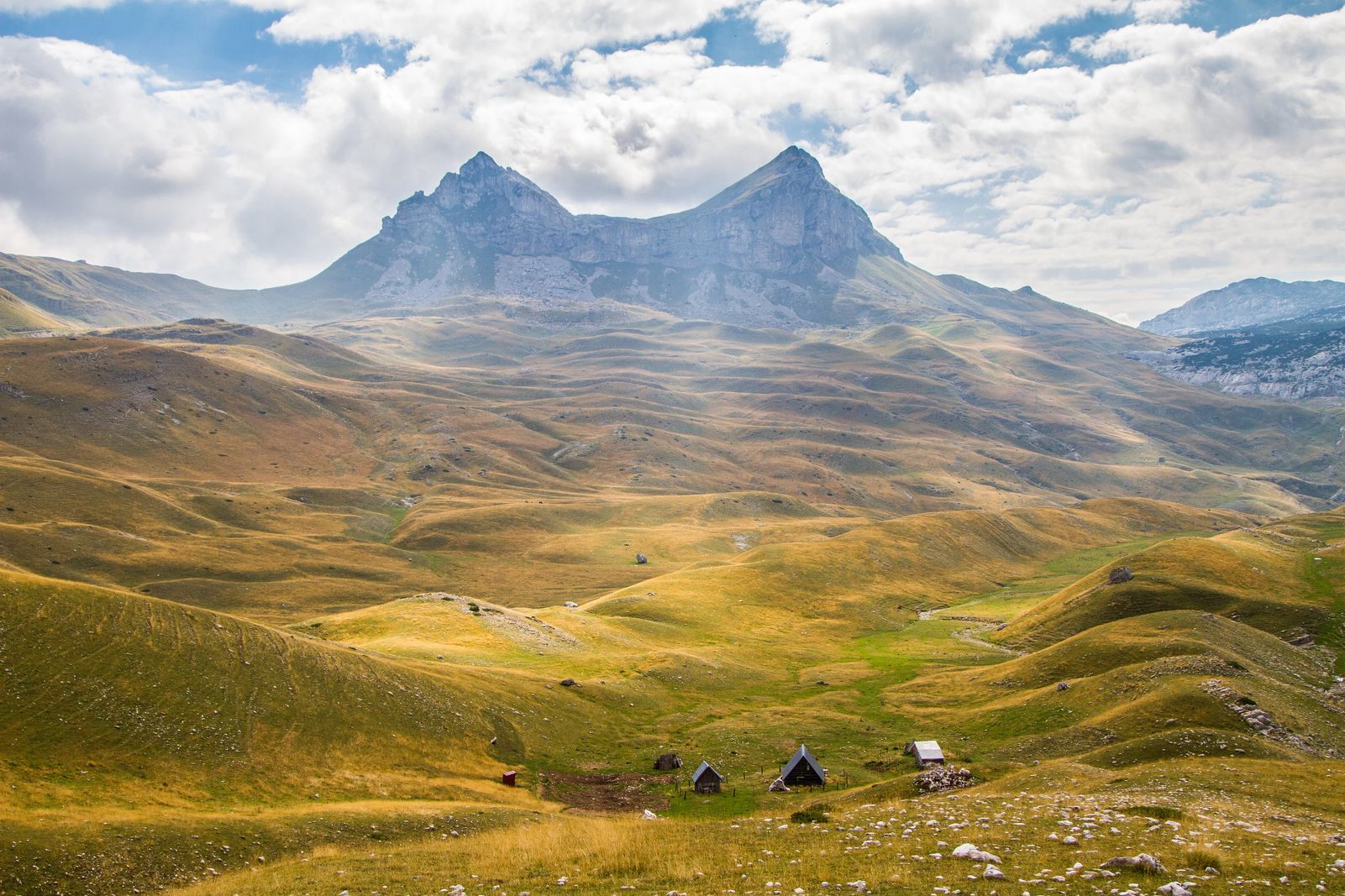 Durmitor National Park
Durmitor National Park is a UNESO World Heritage Site with trout, huchens, graylings, hawks, eagles, capercaillies, griffon vultures, bears, wolves, foxes, chamois and many other animals, flora and fauna. You will see oaks, birches, beeches, black pine with beautiful fall colors that shine in brilliant complimentary colors of orange and yellows to the blue river.
The Durmitor National Park covers 79,000 acres, has 48 separate peaks, 18 different glacial lakes, three canyons (Draa, Susica, and Tara). There are 5 main peaks in Durmitor you can hike up but strongly encourage you to get a mountaineering guide (which are incredibly affordable).
Bobotov Kuk 8,274 ft (2,522 m)
Bezimeni vrh 8,159 ft (2,457 m)
Sljeme 8,054 ft (2,455 m)
Istocni vrh Sljemena 8,022 ft (2,445 m)
Soa / Devojka 8,005 ft (2,439 m)
To enter the park it does cost a few Euros (3-5) per vehicle, so make sure to bring some small coins for the entrance fee.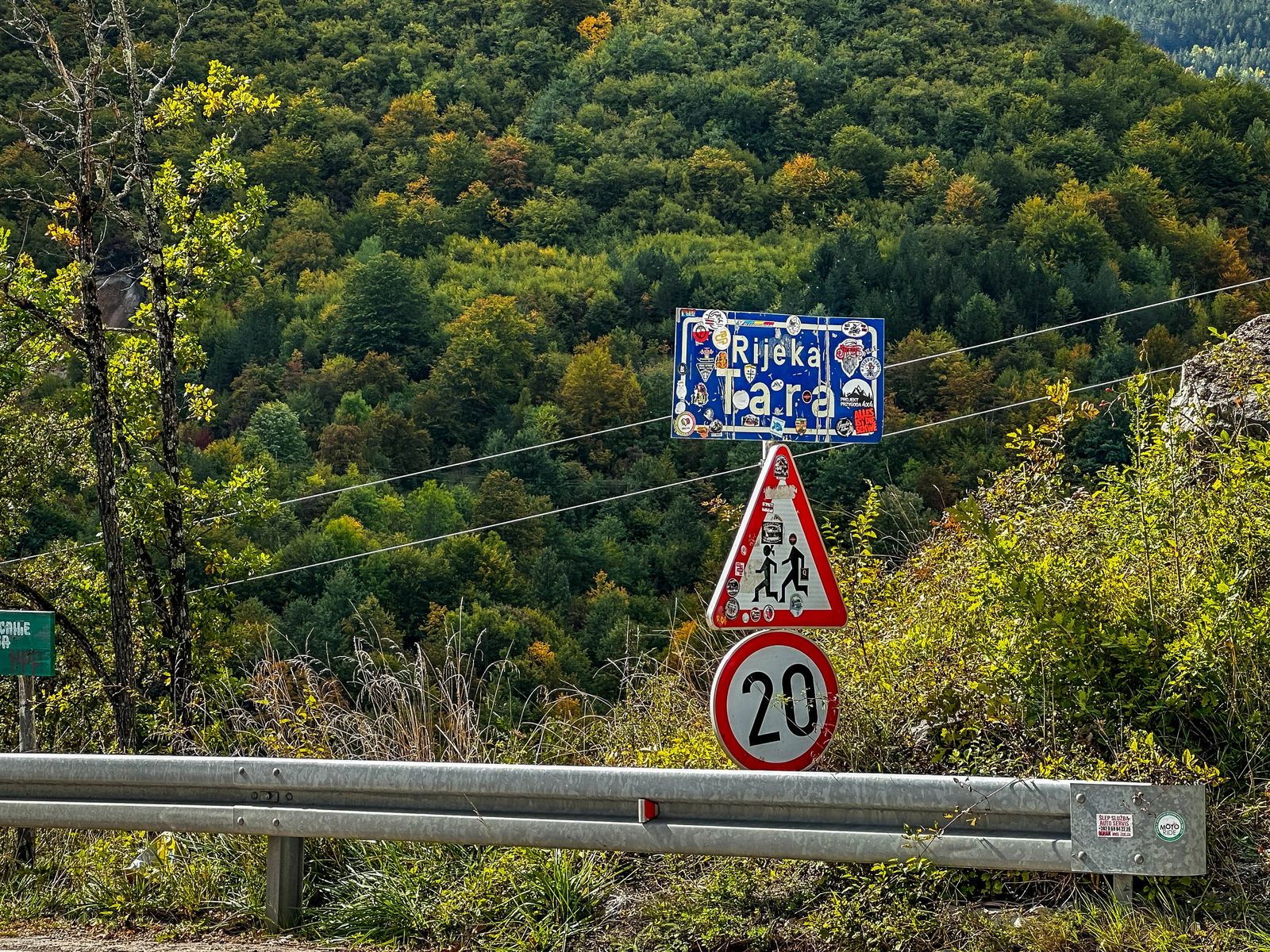 Getting To Tara Bridge
My friends and I had rented a car and were driving from Drevengrad Serbia, to Tara Bridge to see the canyon on our way to Plav Lake. The roads were a hit and miss, but the worst condition of the roads were gravel roads with a few pot holes to dodge along the way. We downloaded a map of the area into Google Maps onto our phones (to be able to use offline) and found it relatively easy to find our way there - even for a directionally challenged person, lol.
Tara Canyon is located at the junction of Mojkovac, Pljevlja and Žabljak in Dormitor National Park. You can find a bus from Bozur from Kotor to the nearby city of Žabljak but then you will have quite a ways to walk to get to the bridge and viewpoints. What I suggest is to take a tour to Tara Canyon and do some white water rafting if you are there in the spring or summer.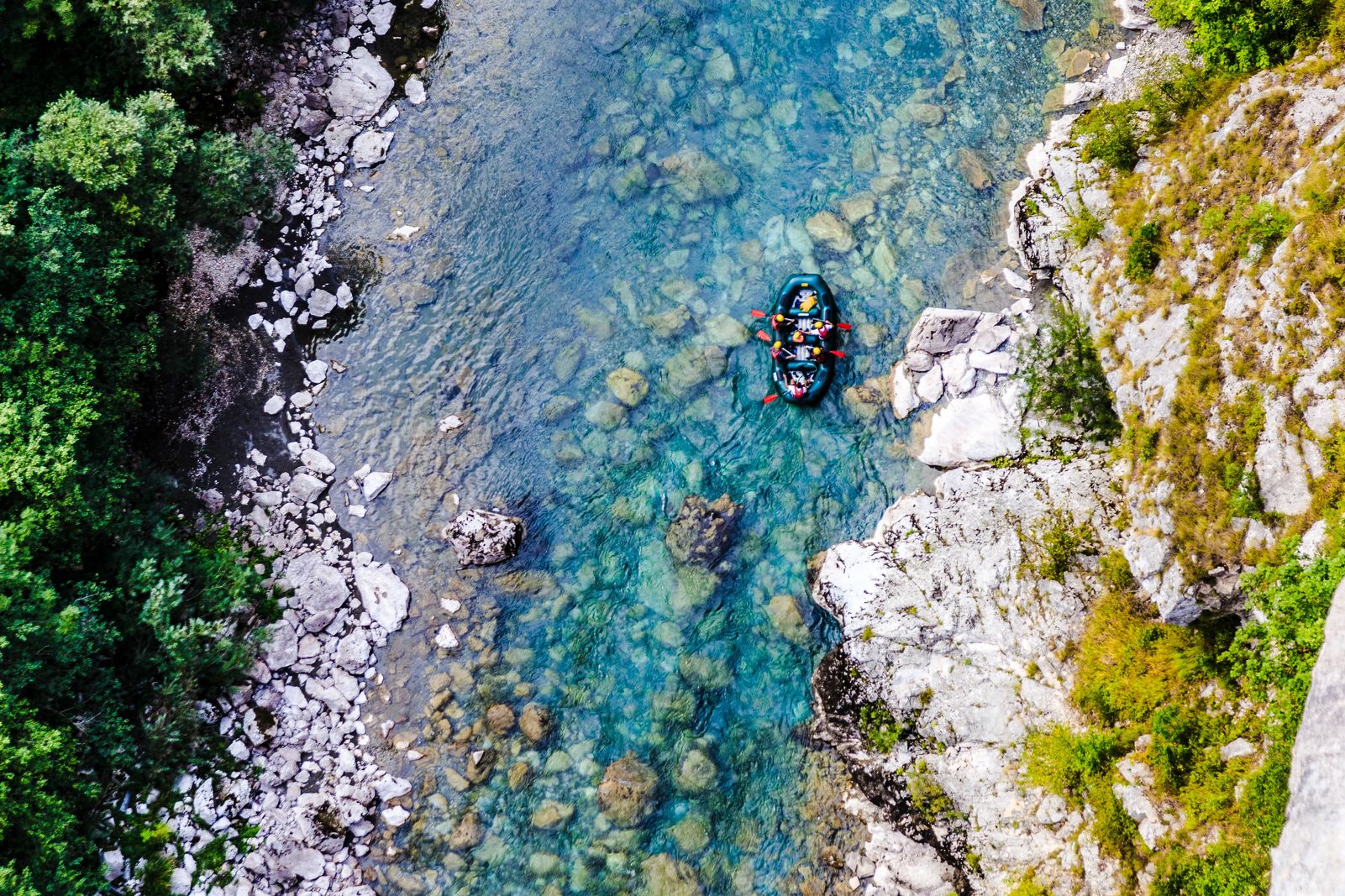 Things To Do At Tara Canyon
There are so many more things to do in Tara Canyon and along Tara River than you would realize (I do a lot of research before my trips and I had no idea). So here are all the things you can do that I missed, and will certainly be going back to Montenegro to experience.
Lay on the Tara river beach, enjoy soaking in the cool waters and sunbathing. It is free to enter the beach, there is a lifeguard, and you can camp right near the beach. You will just pay for the beach chairs, umbrellas and food and drink. There is also a volleyball court, a mini bar, bathrooms, and a place to build a fire (but I would certainly make sure you have S'mores to roast ;)
Zip Lining Tara Canyon at Tara Bridge is a wild ride across 3,444 ft (1,050 m) of the canyon reaching speeds up to 74 mph (120kph). It is the largest Zipline in Europe. The Zipline is open from May to November, takes about 30 minutes to get suited up and cross. Age limit is 3 or older, and costs about 20-30 Euros (depending on the time of year). I didn't see a weight limit on this particular zip line.
Tara Canyon Rafting down the exciting upper to lower river with speeds up to 18 mph (30kmh) in class 5 rapids at its peak, and class 3-4 in the fall months. In total rafting this part takes about 3-5 hours, minimum age of 4 years old, with neoprene suits and boots required because of the glacial river temps of 46-55 F (8-13 C).
Hiking in the area is a must for the spectacular views, but I would stay on the trails or hire a mountaineering guide if you don't want to stay on trail as there are still landmines throughout the Balkans that haven't been discovered yet (hopefully you won't discover any either). Hiking here can happen year round, with the appropriate gear. Depending on the trail you can see old villages (savadake homes), watermills, and sightseeing platforms of Sedlo, Curevac, Trsa, and Canyon Sušice. Take a mountaineering guide to some of the highest peaks like the popular Bobotov Kuk 7,628 ft (2325 m). There are 20 glacial lakes to hike to here, with the most popular being Black Lake.
Skiing & Snowboarding can happen in Durmitor 120 days a year at Savin kuk, Štuoc and Javorovača.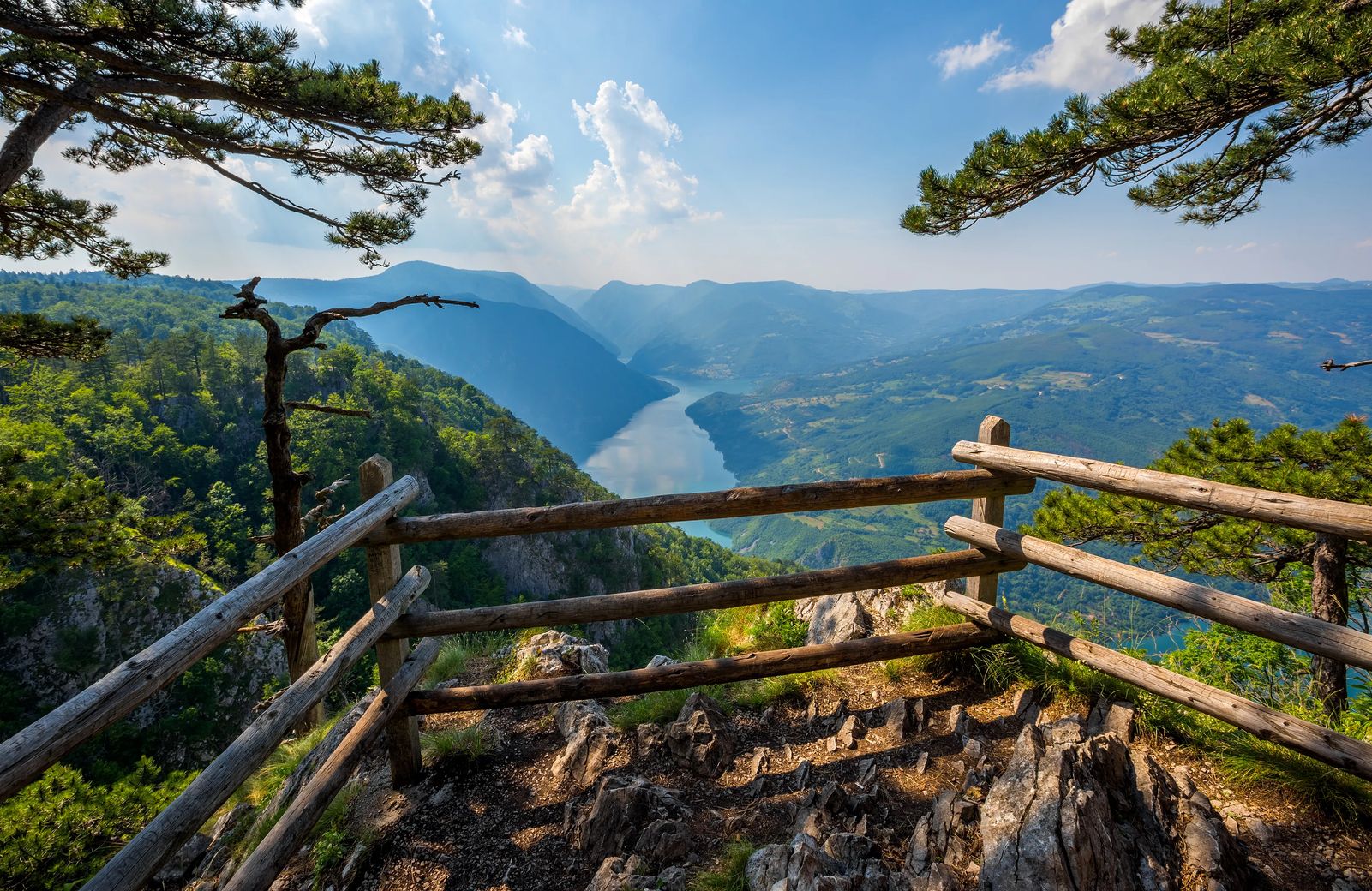 Best Views Of Tara Canyon
There are several stunning viewpoints of Tara Canyon, but some of them are not so obvious or easy to get to.
For the easiest, quickest, and most convenient way to see Tara Canyon to tick it off your bucket list - head to Tara Bridge. There are parking lots with plenty of parking (even for small camper vans) with easy access to the bridge.
For the viewpoint of Tara Canyon with a unique perspective, get a white water rafting trip and view the beautiful river up close and the tall cliffs from down below.
For the shortest hike with three different viewpoints, you will want to head to the small village of Podgora. There is a 3.79 mile (6 km) hike with the three viewpoints named Soa, Brojila and Tmorska Glavica. Locals rate the hike as easy, but in the Balkans remember to stay on the trails because of landmines and also talk loudly or sing as there are bears in the area as well.
Ćurevac is an alternate short hike atop a mountain but did warn it can get slippery on the rocks and roots if it has rained, however no reported exposed spots. This hike can be pretty exposed honestly, so bring hiking poles, proper shoes, and stay clear of the edge be about a foot as there are quite a few rocks that could give way.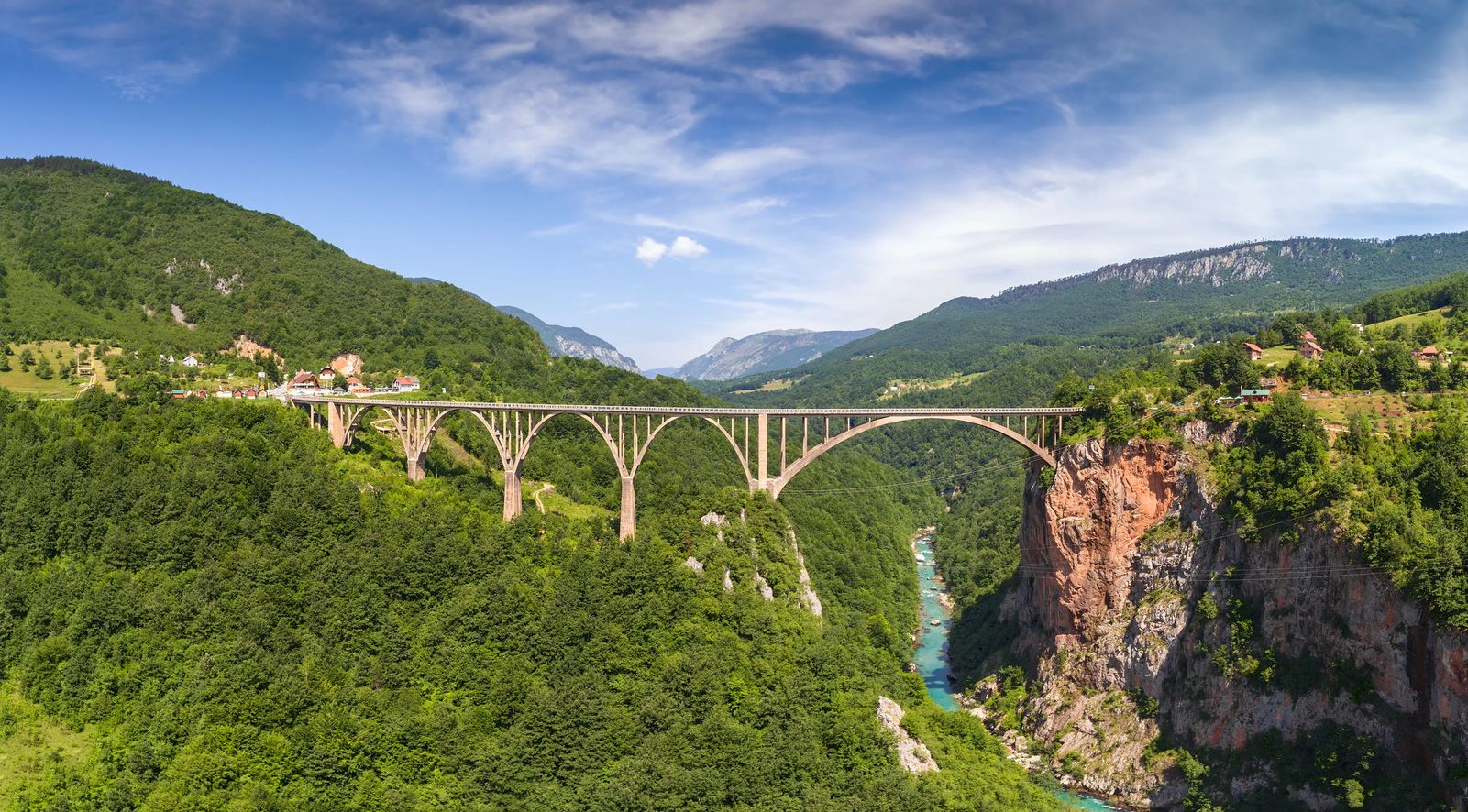 Tara Bridge
The Đurđevića Tara Bridge, which was designed by engineer Mijat Trojanović, was built between 1937 and 1940 by Mijat Trojanović. It is 1,198 ft (365 m) long with five arches with an impressive 381 ft (116 m) being the largest. The bridge soars 564 ft (172 m) above the Tara river, and is the largest vehicle arch bridge in Europe, and makes for a great place to view the beautiful river below. Just be careful when you walk on the bridge as it is a busy motorway.
The bridge cost about 40% of what it was expected to, but was blown up a mere 2 years after it was built. It was rebuilt in 1946 , and was used in the 1978 film Force 10 from Navarone from WWII, as well as the film The Bridge, which was about the former Yugoslavia that bombed the bridge. The bridge itself is named as a UNESCO World Heritage Site.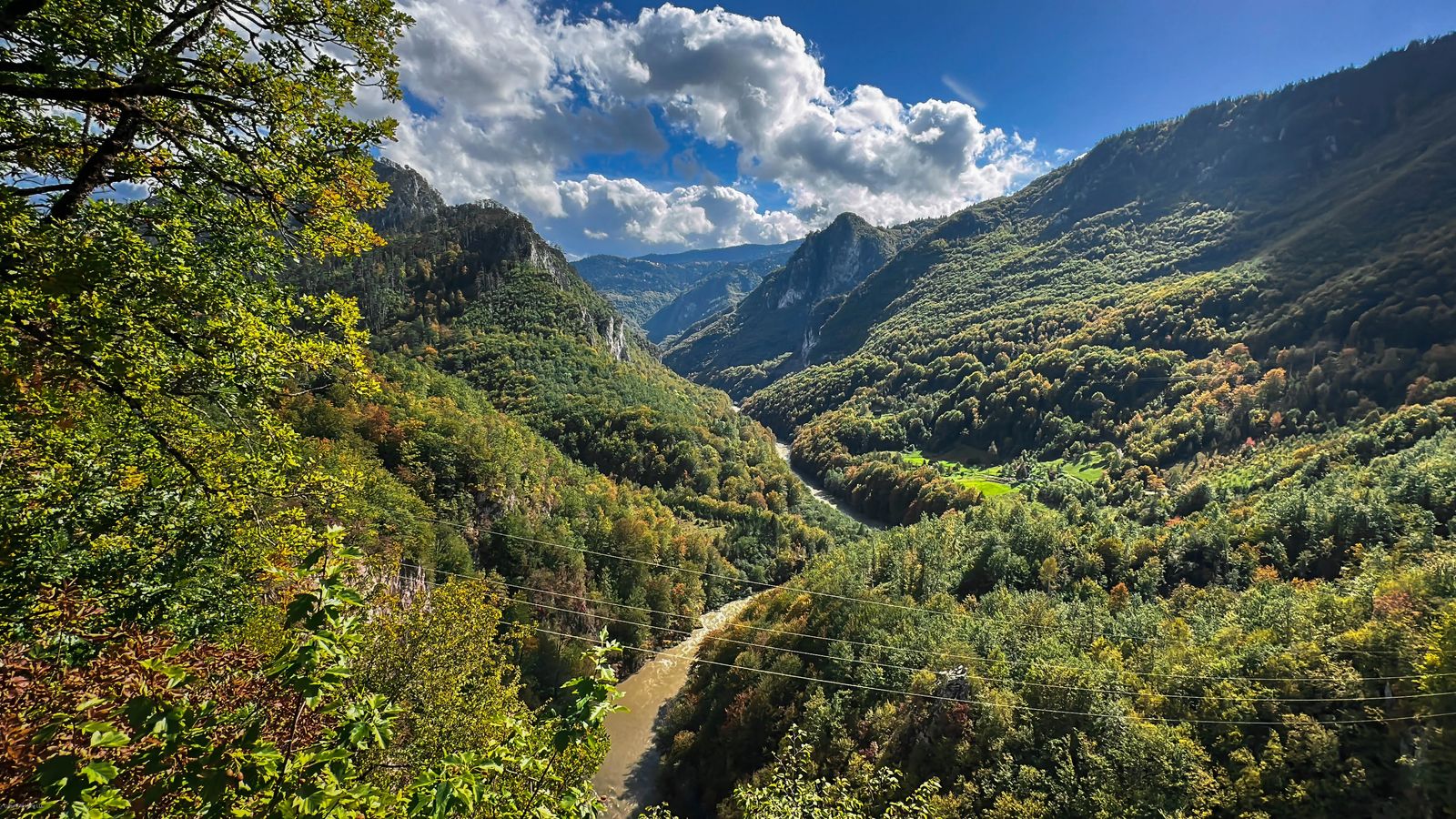 Is Tara canyon worth visiting?
If you are just stopping by to take a picture, it definitely is a sight to see - however I wouldn't make a special trip if that is the only thing you plan on doing. If, however, you plan on camping, rafting, spending some time exploring etc... then ABSOLUTELY I think Tara Canyon is worth visiting. I am still kicking myself for not allotting more time to go on a few hikes here to get to see the flora and fauna up close.
The Durmitor mountains are incredibly beautiful, the river is clean (rare it seems in todays world), I wanted to see the Crna Poda Forest and the Baylovich Sige waterfall - but again, didn't have enough time. If you decide to visit, I do think Tara Canyon is worth visiting, but definitely allow yourself at least two or three days to properly explore the area.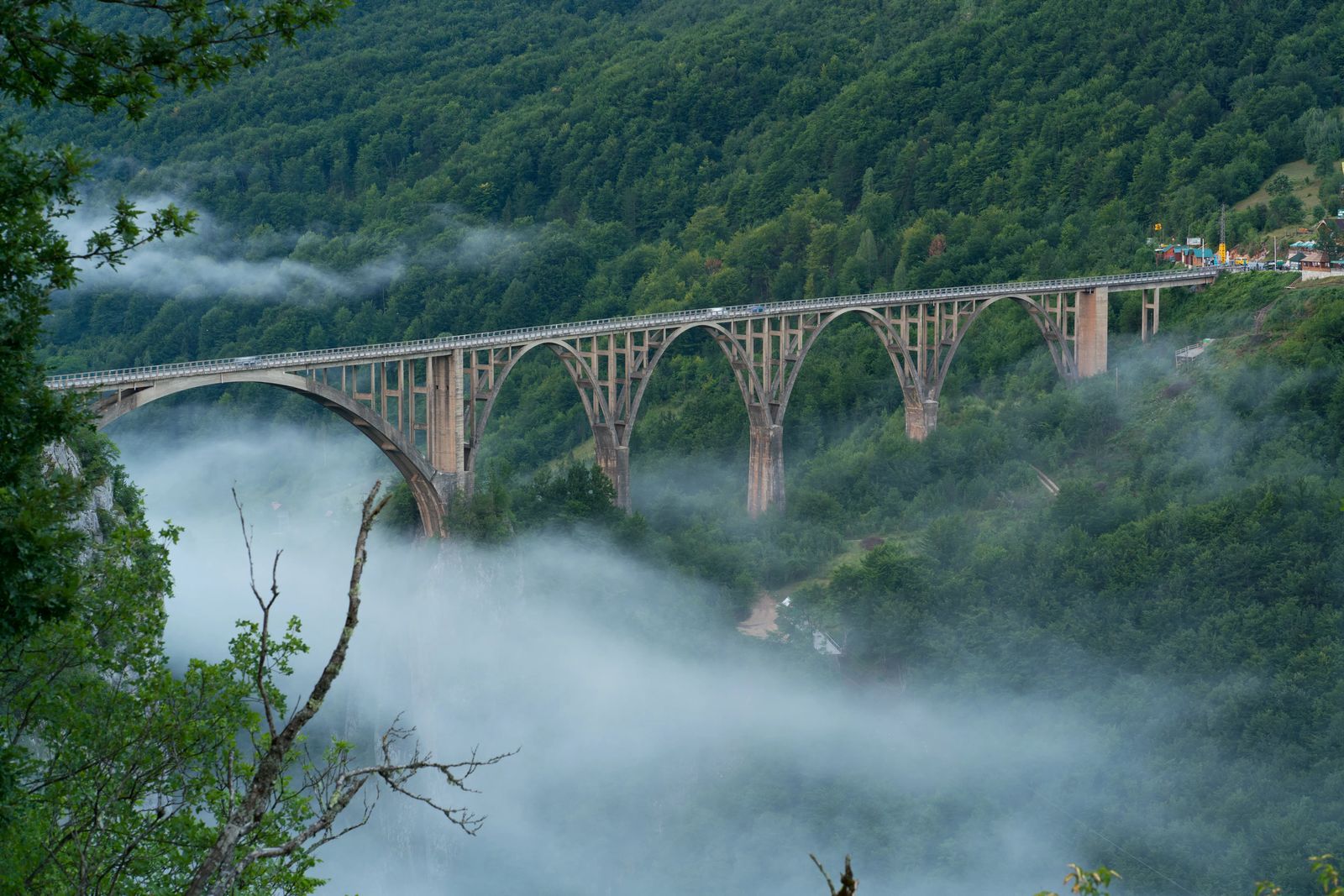 My Takeaway of Tara Canyon
I thought seeing Tara Canyon from the bridge was really impressive, a quick stop, with miles and miles of wilderness unspoiled by hotels or deforestation. It is worth at least a stop to see the beautiful river, especially if you go on a day where the river is clear. Just as a warning, if you go after a rainstorm, the river will be quite muddy and not the pretty blue like you see in many photos. I wish I had the Euros to do the Zipline, it looked amazing, and what a story to tell about ziplining across the deepest canyon in Europe.
Let me know in the comments below if you are visiting, or if you have been there and would suggest any other activities or tidbits.
Safe travels friends.
Guided Tours of Tara Canyon
Like it? Pin it for later! Sharing is caring ;)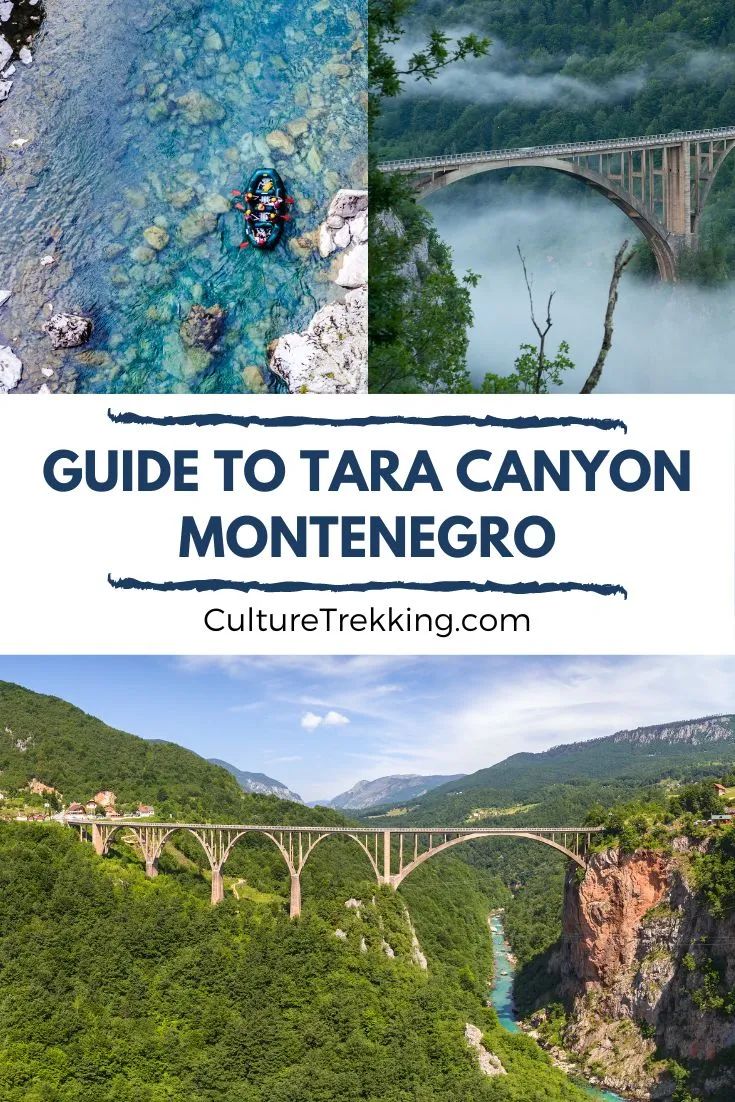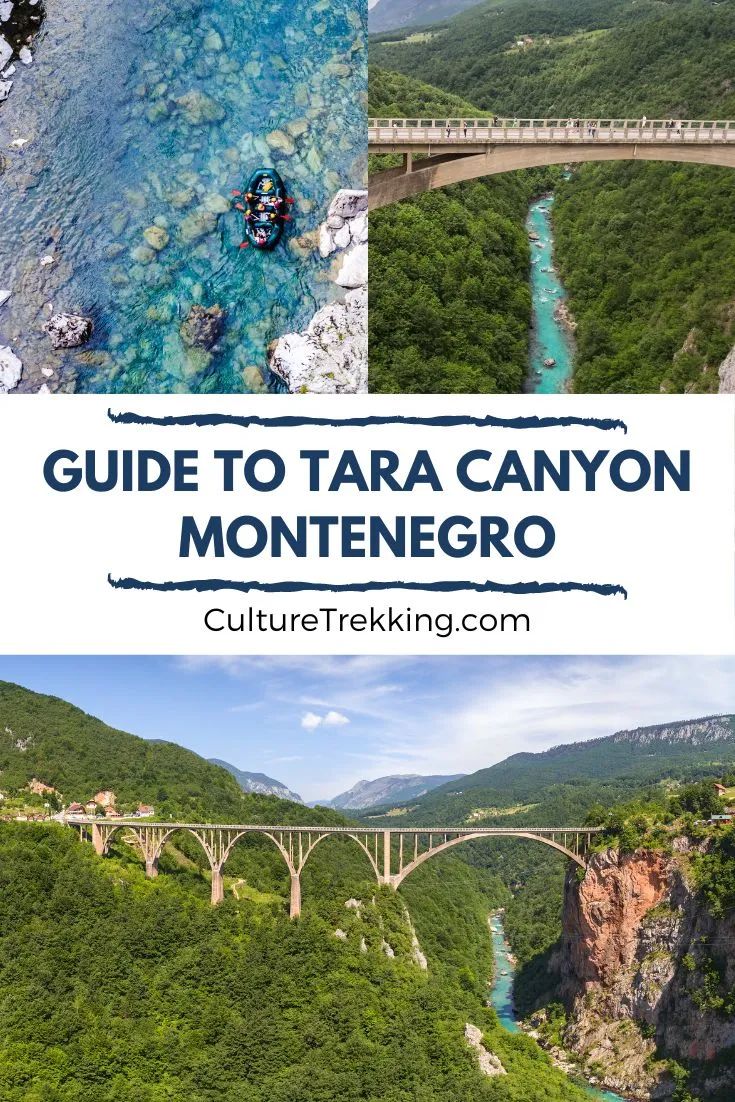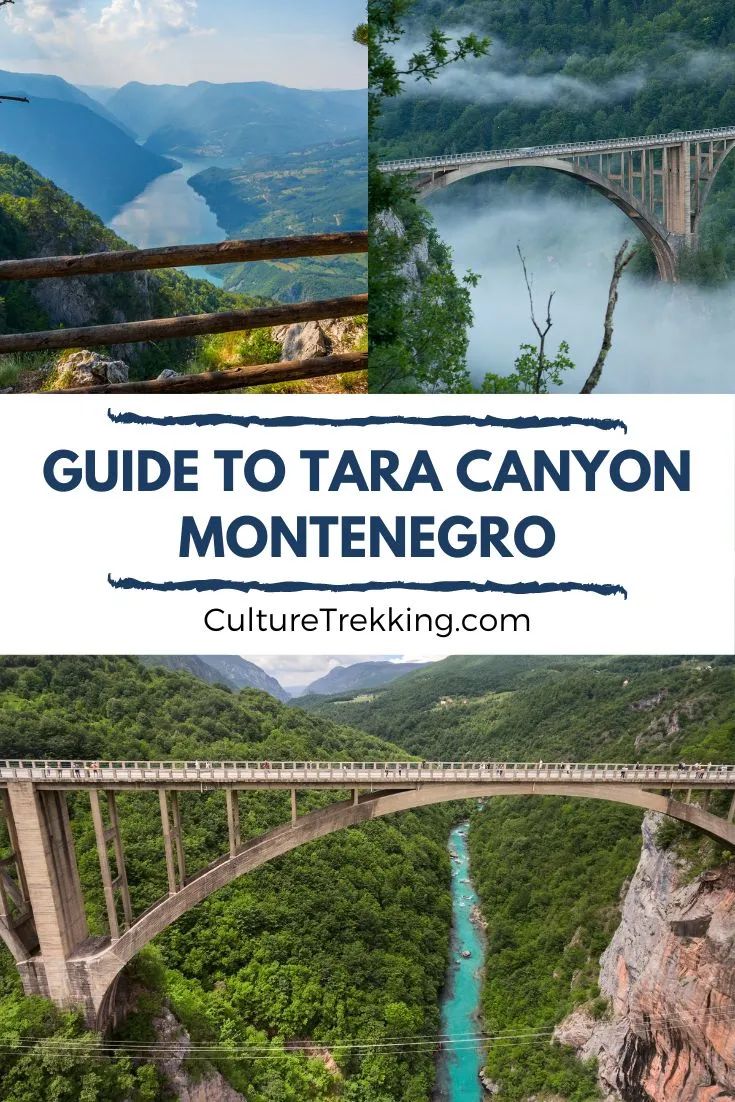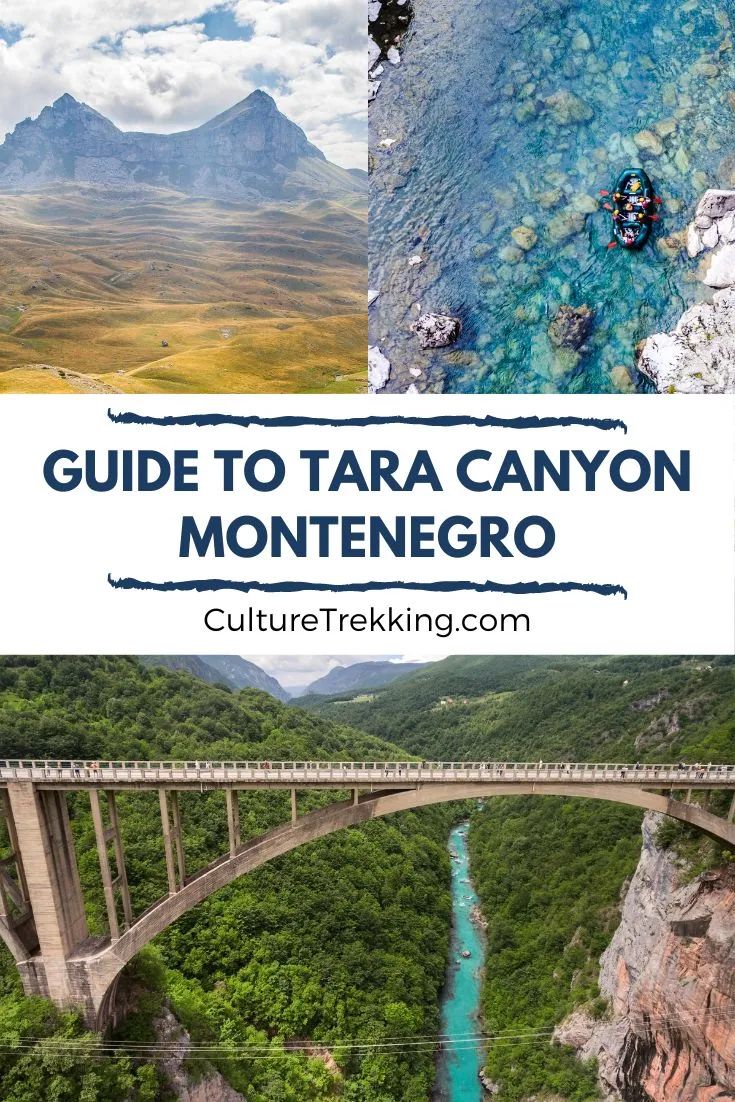 Where to stay Near Tara Canyon
The best place to stay is in Zabljak, if you look closely in the area, there are some first come first serve cabins available to utilize, you can pay in Euros and they have warm bedding and hot showers available. If you want more traditional hotel stays, then search below :) This map will provide the best results from several different booking sites and compare the prices all in one easy place.
Latest Articles On Culture Trekking