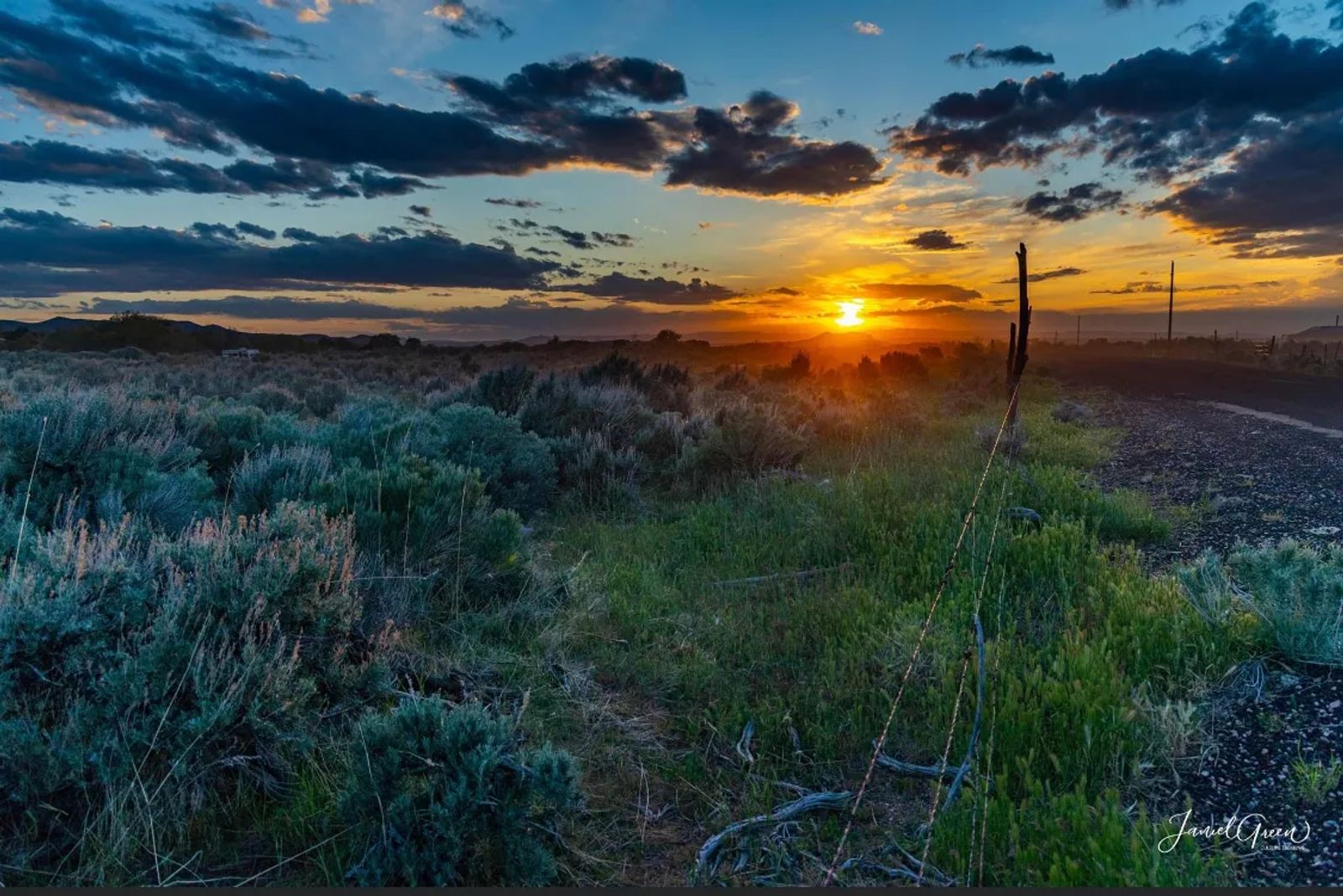 Best Things To Do In Fishlake National Forest
Fishlake National Forest is a world famous forest in the middle of Utah, with some of the most unique adventures around. Yet many people have never heard of this little corner of wonders, including locals! Being a Utah local that has visited this area multiple times I will tell you exactly how to have an epic adventure in Fishlake National Forest and reconnect with Nature again.
There are 13,700 acres here with 3,000 of those being made of lakes and reservoirs. There are 4 campgrounds, 7 picnic areas, 1 boating site, 3 rustic resorts and 125 summer homes here. The rustic resorts are open year round for those who would like to camp, ride and ice fish in the winter here.
If you visit please ensure the vehicle clearance is sufficient. There are some trails that even lifted trucks are unable to travel on due to difficulty.
There are two trails that are considered National Rec Trails: Skyline trail in the Tushar Mountains, and the Lake Shore Trail at Fish Lake.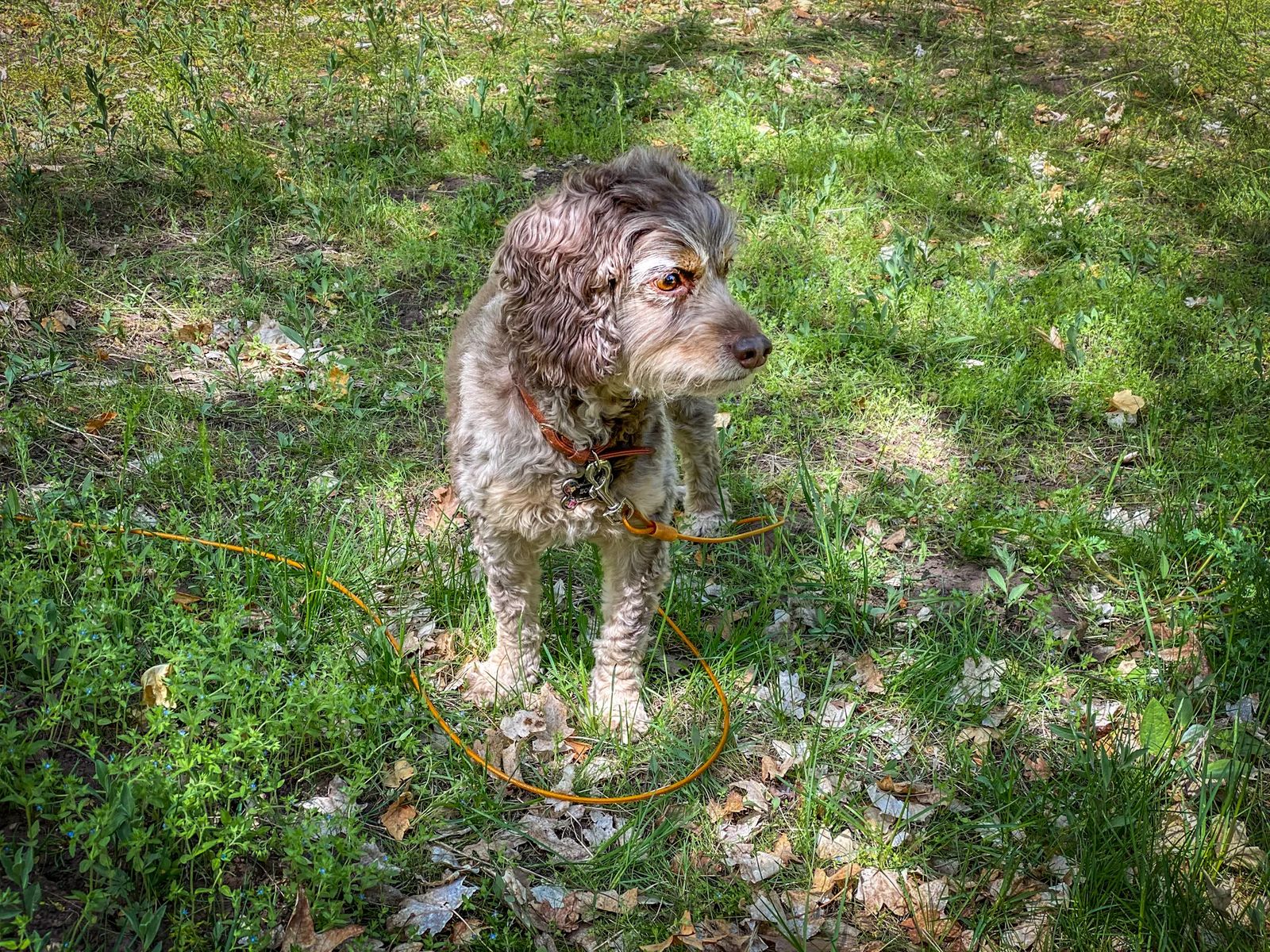 Quick Facts About Fishlake National Forest
Location: Fishlake National Forest is located about 1 hour and 45 minute drive south of Salt Lake City. It is near Capitol Reef National Park.
When To Visit: The best time to visit is in the spring or fall . Because of the green colors and flowers in the spring, and the gorgeous fall colors of Pando (see below) in the fall. Summers can be pretty hot, and you often cannot have a fire pit because of the fire danger and lighting the whole place on fire.
Best Things To Do: The best things to do in Fishlake National Forest are Hiking, Fishing, Camping, Kayaking, Meadow Hot Springs, Lava Tubes and more.
Money: Most major credit cards are accepted at gas stations, but those are pretty long ways away. Most campgrounds require you to pay for campgrounds by check or cash - so make sure you bring enough for your whole stay.
Staying Healthy: Water sources are only at ranger stations and certain campgrounds (see below). There are some lakes and streams, but due to the risk of contracting Giardia I don't recommend drinking the water. Make sure you have a good first aid kit, and a whistle if you are traveling solo (in case you fall down a ravine).
Camping Etiquette: If you are visiting from out of state or out of the country here are a few things locals would appreciate you NOT do. Don't let your dogs off leash (there are Elk in the area as well as Ticks). Don't bump the music or the base after 8pm at night (lots of kids in Utah). Pack it in and out, including toilet paper, there are Eco toilets you can get and restrooms at the various campsites. ALWAYS CHECK THE FIRE DANGER BEFORE STARTING YOUR CAMPFIRE! -Thanks (from Utah Local Camping Page)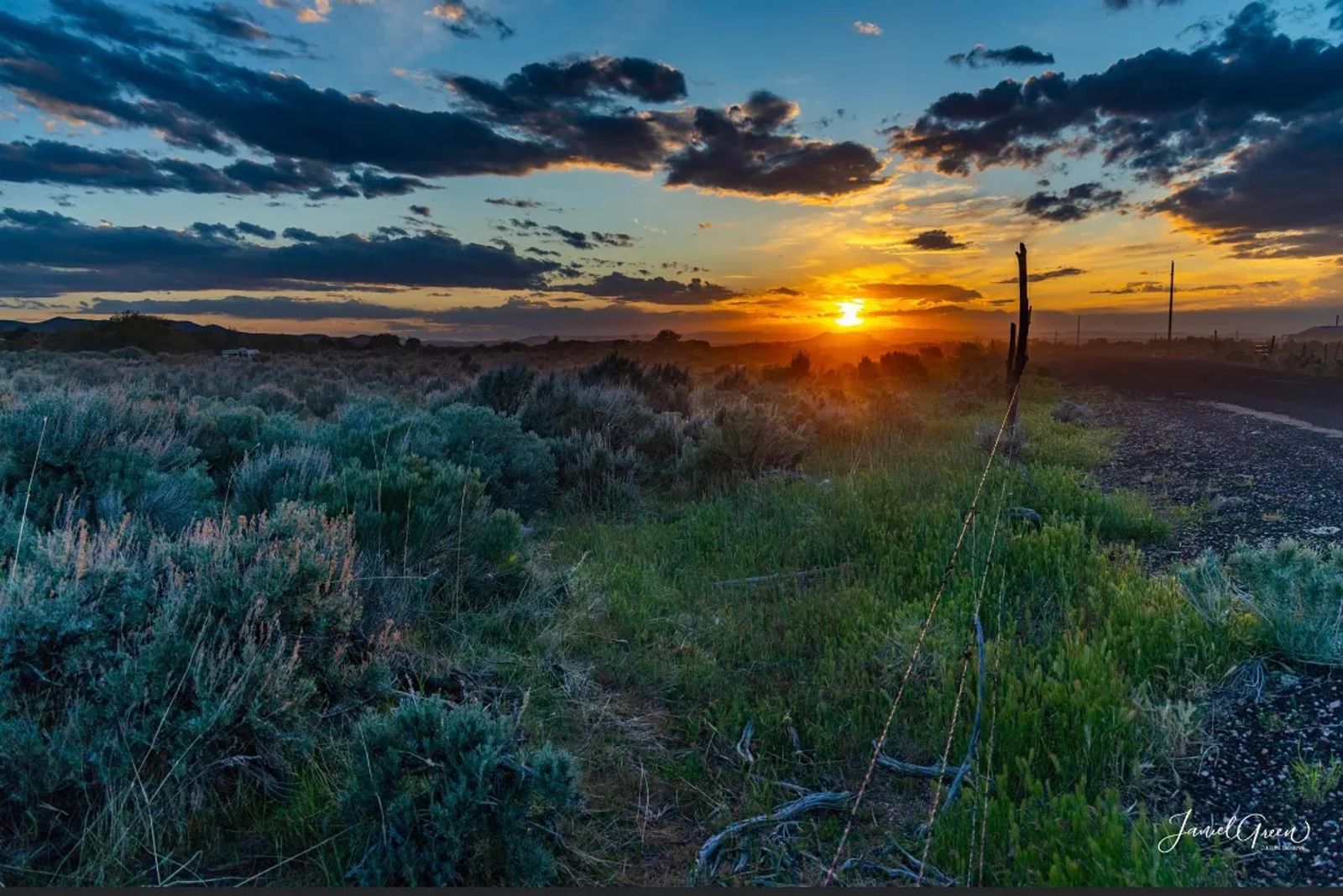 Hiking
I would head to Bullion Falls. This is a moderate hike, 2 mile, out and back trail. I will warn you though, that it is very rocky road to the trail head, so if you don't have an ATV or a serious truck or clearance on your vehicle you may have to hike to get to the trail head.
The majority of the hike is easy, but at the end you have to scramble down to the waterfall about 100 feet. There are ticks on the trail, so don't let the dogs run amuck. You will be rewarded with a gorgeous 60 foot waterfall at the end, that is well worth the effort to get to.
You also have the Delano Peak Trail, Sunglow Trail, and a bit of an easier hike with Bullion Canyon trail. Let me know if you try any of these three, because I haven't personally tried these trails.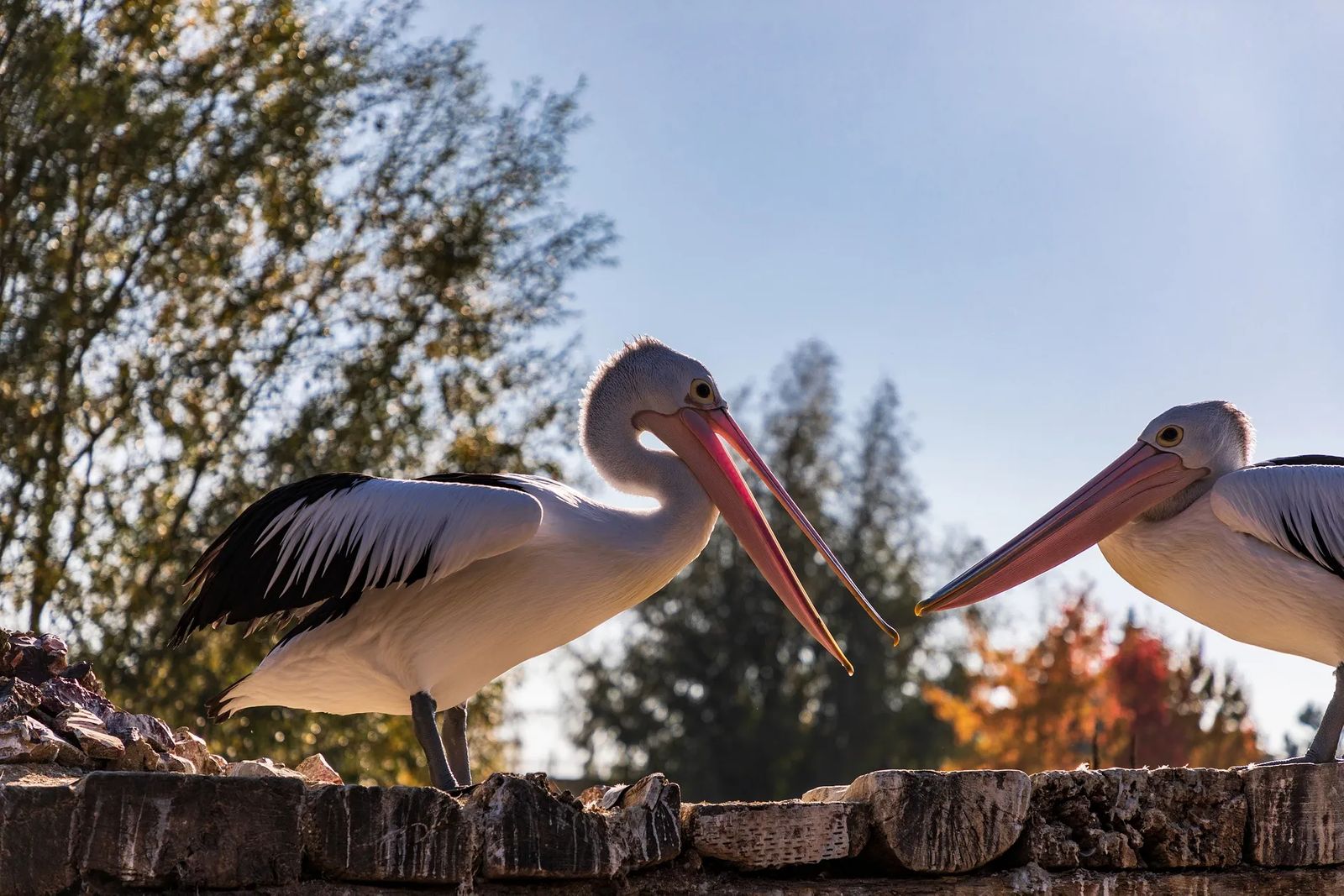 Bird Watching
GO TO PELICAN POINT! I promise you won't regret it! This is where the Pelicans come to rest as they are migrating and is one of the most incredible things to watch.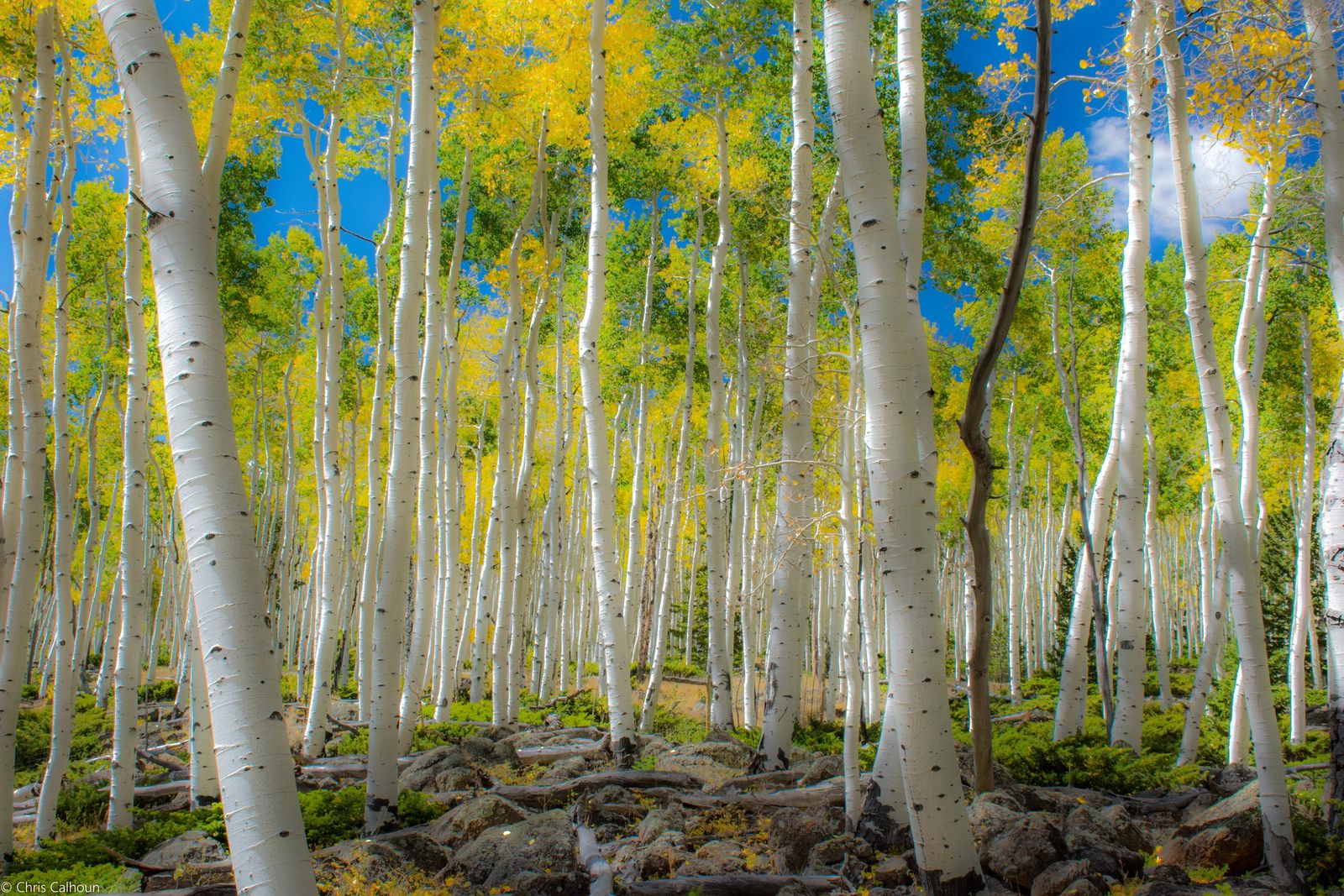 Pando
While this may look like hundreds of individual Birch Trees, scientists have confirmed genetically that is one giant organism. This giant forest is over 80,000 years old and quietly sits in Fishlake National Forest barely disturbed by humans. Well minus that bastards that carve their names into it. Seriously people, don't do that.....leave it as you find it is what I say.
This is giant tree weighs an estimated 13 million pounds and spreads over 106 acres. It is made up of 40,000 individual trees that have the same genetic makeup as the original tree. This means that this massive tree started growing at the end of the last ice age.
So for those who are traveling through Utah to see 'the Big Five National Parks' my I suggest you go and stand in a grove as old as the dinosaurs but still alive....pretty incredible if you think about it.
It isn't something that is going to be around forever unfortunately....They are noticing signs of the organism dying from the lack of the tree regenerating. There are also spots where deer eat the bark, and bark beetles are given the opportunity to enter and destroy. There are also areas of root rot and cankers that are attacking the tree as well.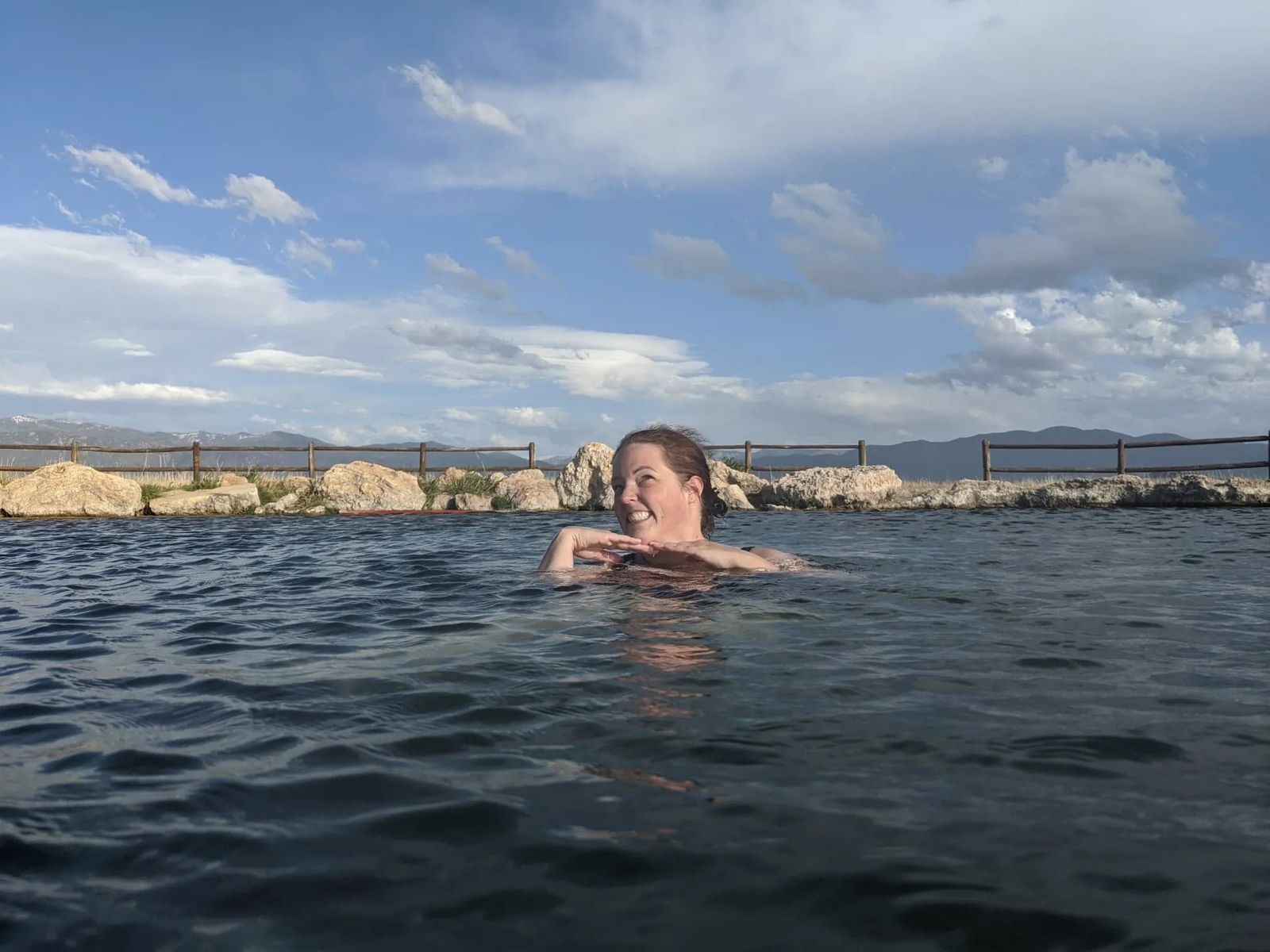 Meadow Hot Springs
Another surprising thing to see near Fishlake National Forest is the Meadow Hot Springs. These are getting increasingly more popular, so I suggest visiting during a weekday or on a Sunday. There are people who attempt to (comically) camp here, but I don't suggest it.
I have been down here twice, and there are three different hot spring pools that you can soak in. It is silty, muddy, windy, and some people say luke warm. I loved it personally and the temperature varies from pool to pool to be honest.
The first pool you come to when you drive up, is the best for kids - it feels like a heated pool. If you take the road around, then you come to a pool with a little wooden pier that you can jump off of. This one feels like a hot tub attempting to heat up, so this is the one I would sit in if you are visiting during the middle of summer. It also has tiny little tadpoles in it that are really fun to watch their micro lives, so bring your snorkel gear for some fun. (Never thought I would say you can snorkel in Utah, but there you have it).
The third and final pool is the warmest of them all, and even has a rope tied to the bottom. This is typically where Utah people go to train for Scuba Diving because of how deep it gets and how clear the water is.
Do NOT drive to any of these pools if it is muddy or has rained. We literally have seen ATV's, OHV's and even cars abandoned because of how stuck in the mud they have gotten.
If you are camping make sure to bring your own solar shower, because of the minerals, silt, and mud - you will want to rinse off. There are also a few campgrounds in Fishlake the have showers with hot water as well. I learned this the hard way, when I sat in the pool with the pier and came back to camp to rinse off with ice water, lol, twas a tit bit nipply that way, lol.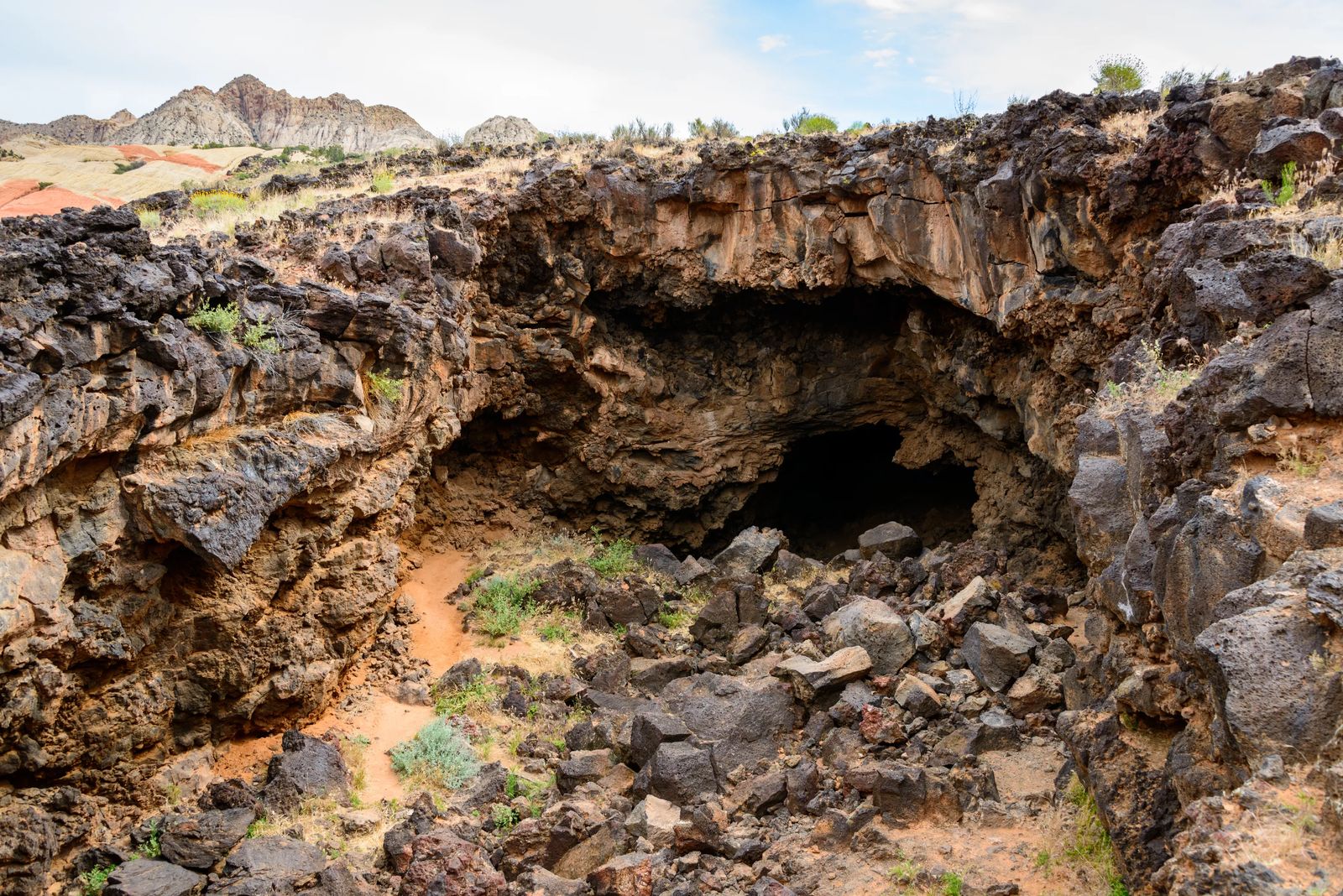 Lava Tubes
When you are driving through Utah, you would never guess at the variations of landscapes and mountains that there would be Lava Tubes. These are a hop skip and a jump over to Meadow (no really, the location is called Meadow Lava Tubes).
You can in and explore the depressions in the ground, that open up into caves of wonder. If you go in early spring the fields will be a beautiful green as everything comes back to life. There will also be mosquitos, so you should definitely bring some repellent.
These are really fun to explore, and the wide open spaces, with the mountains in Fishlake National Forest in the background....it really is peaceful.
Items to bring: Headlamp, hiking poles, mosquito repellent, and a little snack because you are really out in the middle of NO WHERE. I would also bring some toilet paper and/or a pop-up tent, as there are no restrooms anywhere around. Be sure to pack your toilet paper out with you, as burying it in Lava rocks is not really recommended.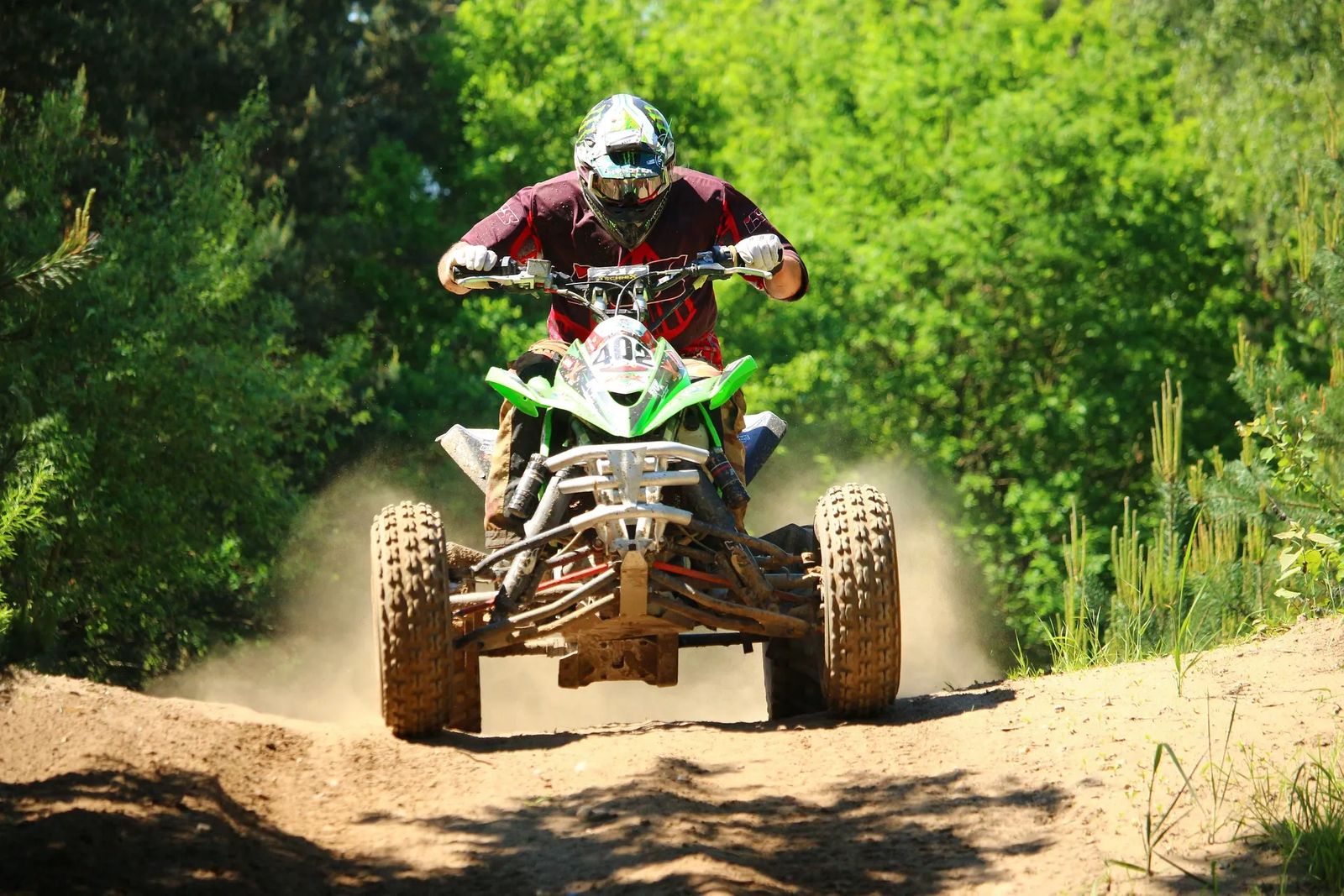 ATV Trail Riding in Fishlake National Forest
There are over 2,700 miles of ATV riding in Fishlake National Forest. The Paiute trail is the most popular trail to ride on (273 miles of trail), as well as the Great Western Trail. The trails run near a stream, whisk you through the forests and glens of this beautiful forest.
The Great Western Trail actually runs from Canada to Mexico, and part of this trail runs through Fishlake National Forest. The trail begins at Riley Springs, just near the town of Freemont. The trail goes up the mountain to Elkhorn campground, and then over the East end of Thousand Lake mountain.
The view from Thousand Lake Mountain will give you stunning views of Capitol Reef National Park, Cathedral Valley and Henery Mountains. Then you descend into the town of Torrey and exit at the Bicknell Bottoms trail head.
The trail is only open to those vehicles that are 50" or less. You can get maps for the two trails at any ranger district office once you get to the area.
For more ATV and OHV trails in Fishlake National Forest visit here.
ATV Safety & Rules For Fishlake National Forest
Please stay on the trails so that everyone can continue to use and ride this historic trail. There is an open use area at Velvet bottoms, so you can go off trail and explore. Always make sure you drive responsibly and that you are not intoxicated. I have fixed too many broken bones at the Trauma Hospital at Utah Valley of those who choose to drink. Even some kids who were killed by an ATV ridden by those who were drinking.
Always yield to horses and hikers...move aside whenever possible. Do not ride through campgrounds, and/or rev your engines after 8-9pm. There are a lot of kids in Utah, and for your own safety, you don't wanna mess with the parents of five to seven kids you just woke up.
Other safety items to bring: Tow rope, tire repair kit, and a First Aid Kit. The First Aid Kit I always will recommend is My Medic. This is a first aid kit designed and put together by a paramedic, and literally has everything you would need. Also review my Introduction to Wilderness Medicine Post, where I give you a quick breakdown of how to treat someone in the wilderness (I'm a Physician Assistant btw).
As I always say, pack it in, pack it out - keep the trails free of glass, metal or garbage so everyone can continue to use the forests here.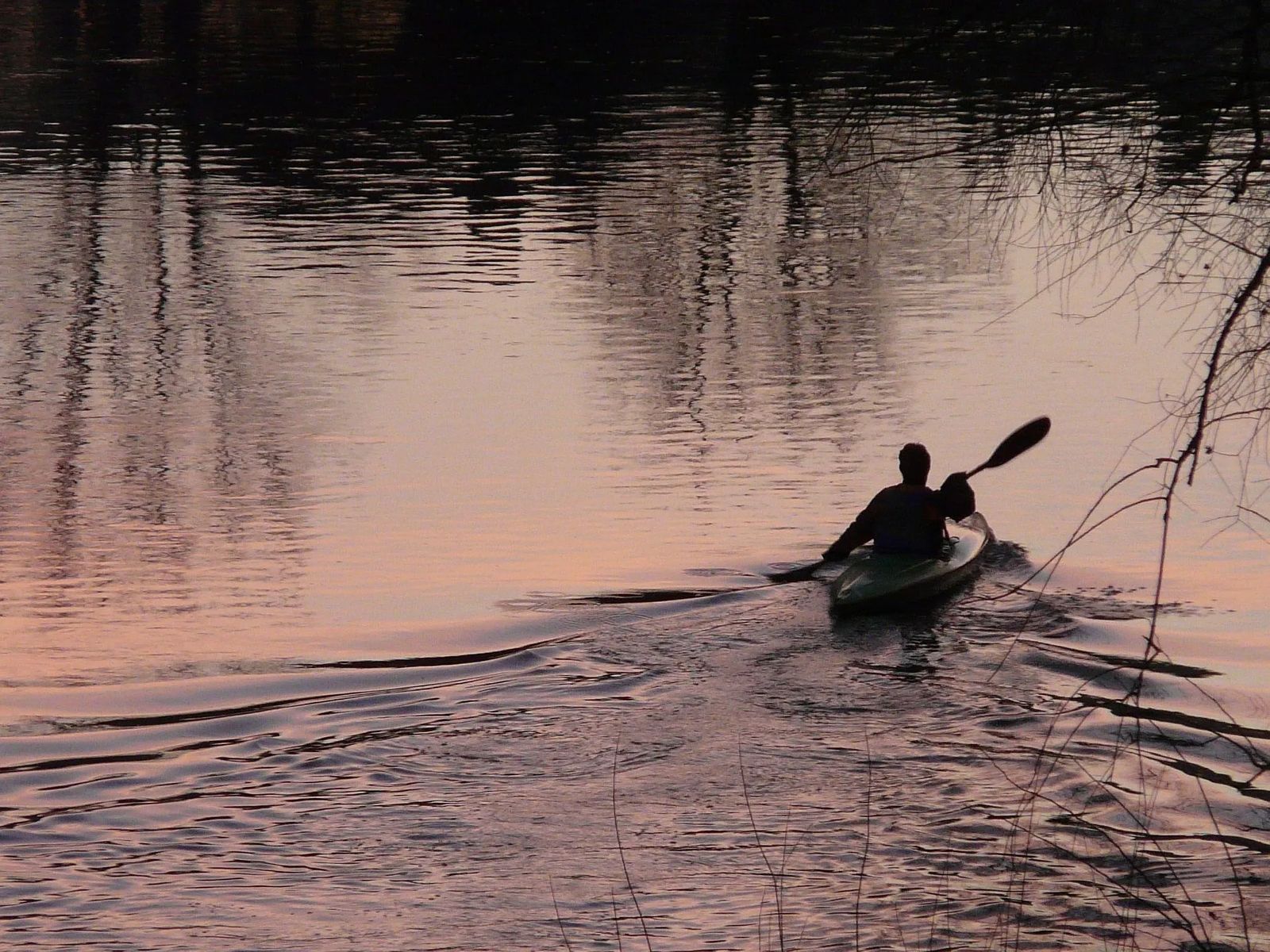 Kayaking on Fish Lake
There are so many little lake to explore in this area. I don't know if some of them have a launch area or not so be sure to bring something to transport your Kayak and your water shoes.
The main lake is obviously Fish lake, where you can Kayak and fish, and watch the birds coming by to get their own meals. Then you have some of the smaller lakes like Crater Lake, and the smaller one just before you get to Crater Lake that literally doesn't have a name but looks like a horseshoe.
There is the Jordan Valley Reservoir right up near Zedd's Mountain, and about 5 other smaller ponds near Pando that you can just get out on the water and relax in silence.
Forsyth Reservoir is a little more south near the Geyser peak.
If you want to take a drive (about 2 hours) then I suggest you hit up Yuba Lake State Park. I really want to get back down there to do this one, but wasn't able to the last time we went down to Fishlake National Forest to camp.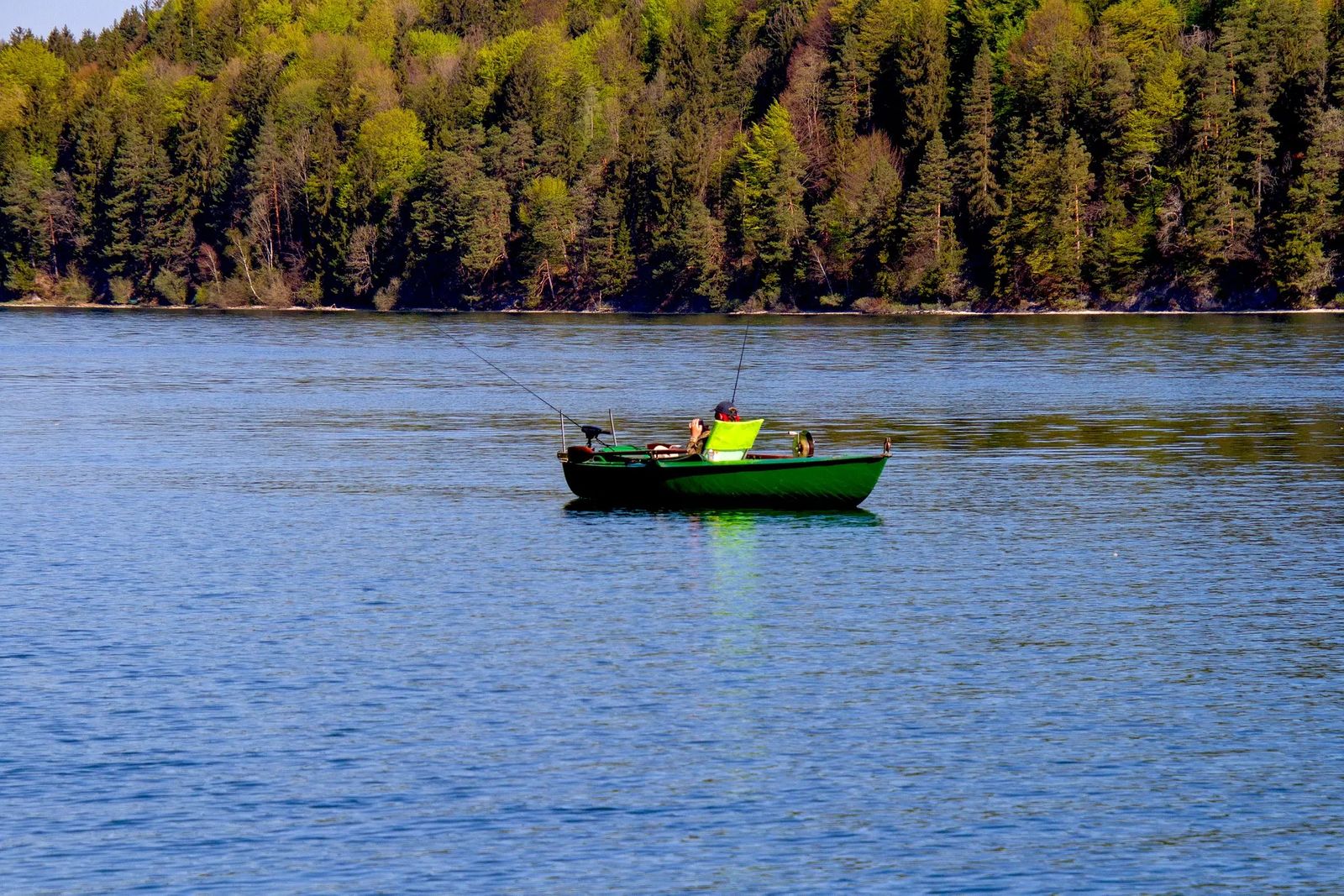 Fishing Spots Near Fish lake
Fishlake Basin is probably the best place to go fishing here. It is a bit of a hidden gem, and not typically too overcrowded. You have fish trout, tiger trout, splake trout, rainbow trout, muskee, okinee, perch, and brown trout --- so needless to say there is a lot of variety.
You can also come to Fishlake Basin to do Ice Fishing, which is HUGELY popular in this area.
There are three different marinas that you can rent your boats from like Lake Shore Marina and Resorts, Fishlake Lodge, and Bowery Haven.
There are loads of other fishing spots in central Utah as well.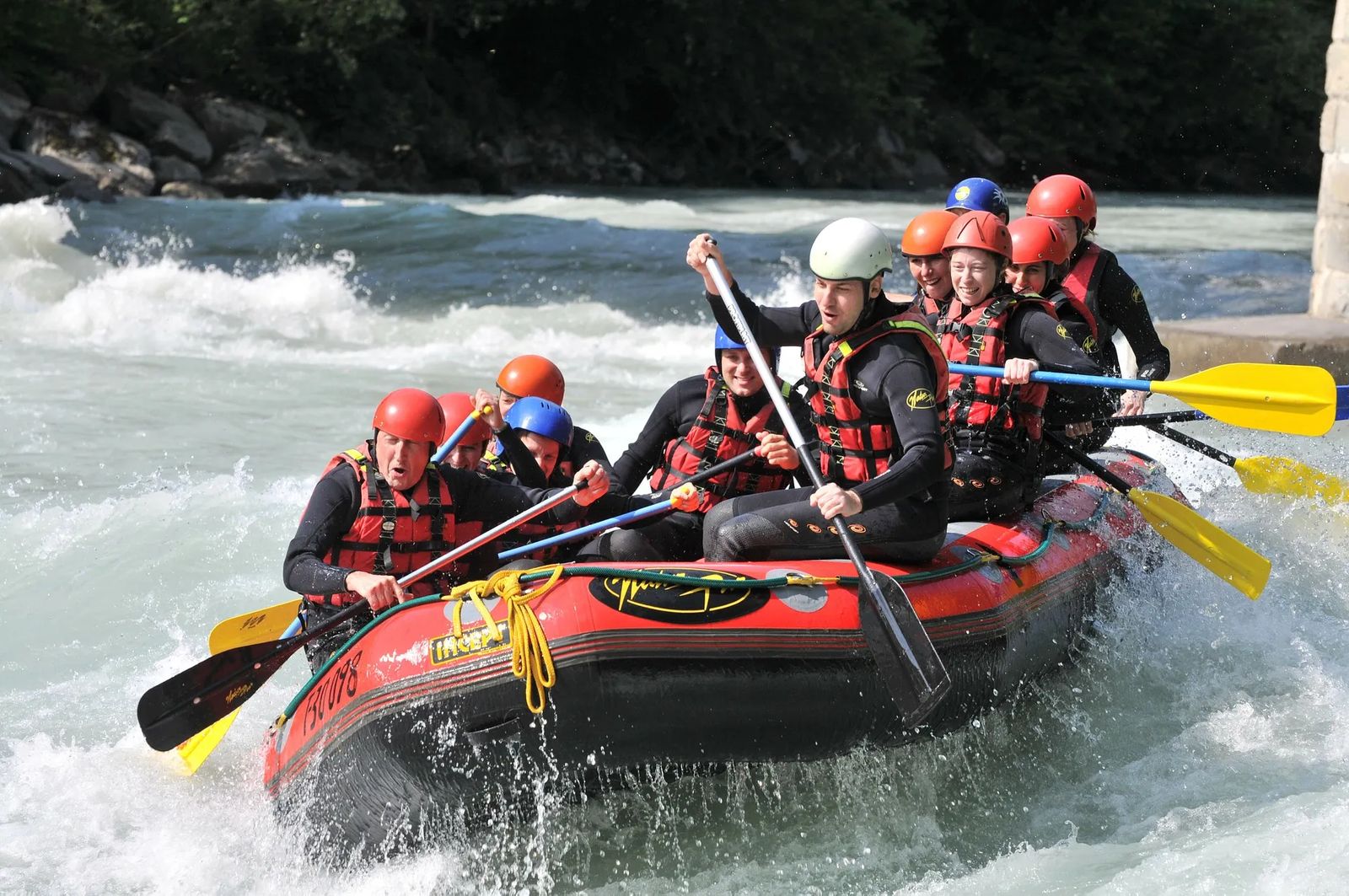 Sevier River White Water Rafting
This is on my bucketlist this summer! The water levels are crazy right now, the rapids exhilarating and I cannot WAIT to get out and experience this for myself. If you like adrenaline, and want to have a bit more adventure than sitting in a Kayak on a lake, then this is the way to go.
There are several different outfitters and companies in this area that would be happy to assist you. I am personally looking at booking with Always Rafting (out of Marysvale), and Big Rock Adventure (out of Sevier).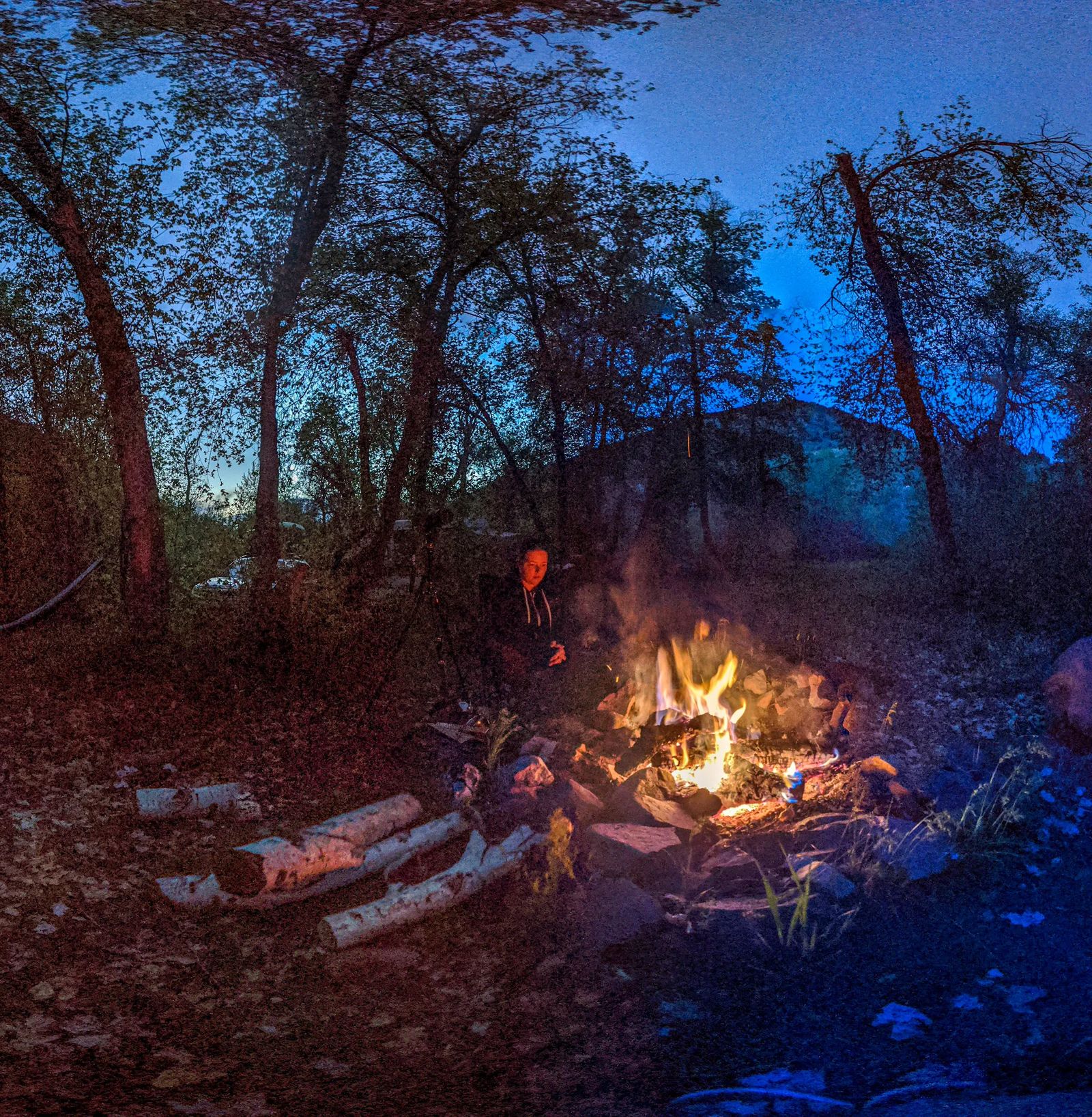 Best Camping Spots in Fishlake National Forest
The forest service has camping sites available for the different variety of campers. If you are a tent camper, there are PLENTY of spots to choose from. For those wanting to bring an RV, I suggest Doctor Creek Campground, it seems to be the most versatile for RV camping and boondocking.
Mackinaw Campground does have a shower facility, bathrooms and some smaller campsites where tents can be pitched and a smaller double RV.
If you go to Frying Pan campground this is where you will see more wildlife and is probably my personal favorite to camp at in the fall.
There are also free campsite available in different areas that are a first come first serve basis. Be sure to check the BLM site (Basic Land Management) to see where you can camp.
If you have horses you are bringing, I found out that Tasha Equestrian Campground is also a great place. While I have never personally owned a horse, I do recommend doing your own research on this one to see if it fits your animals needs.
Like it? Pin it! Sharing is Caring ;)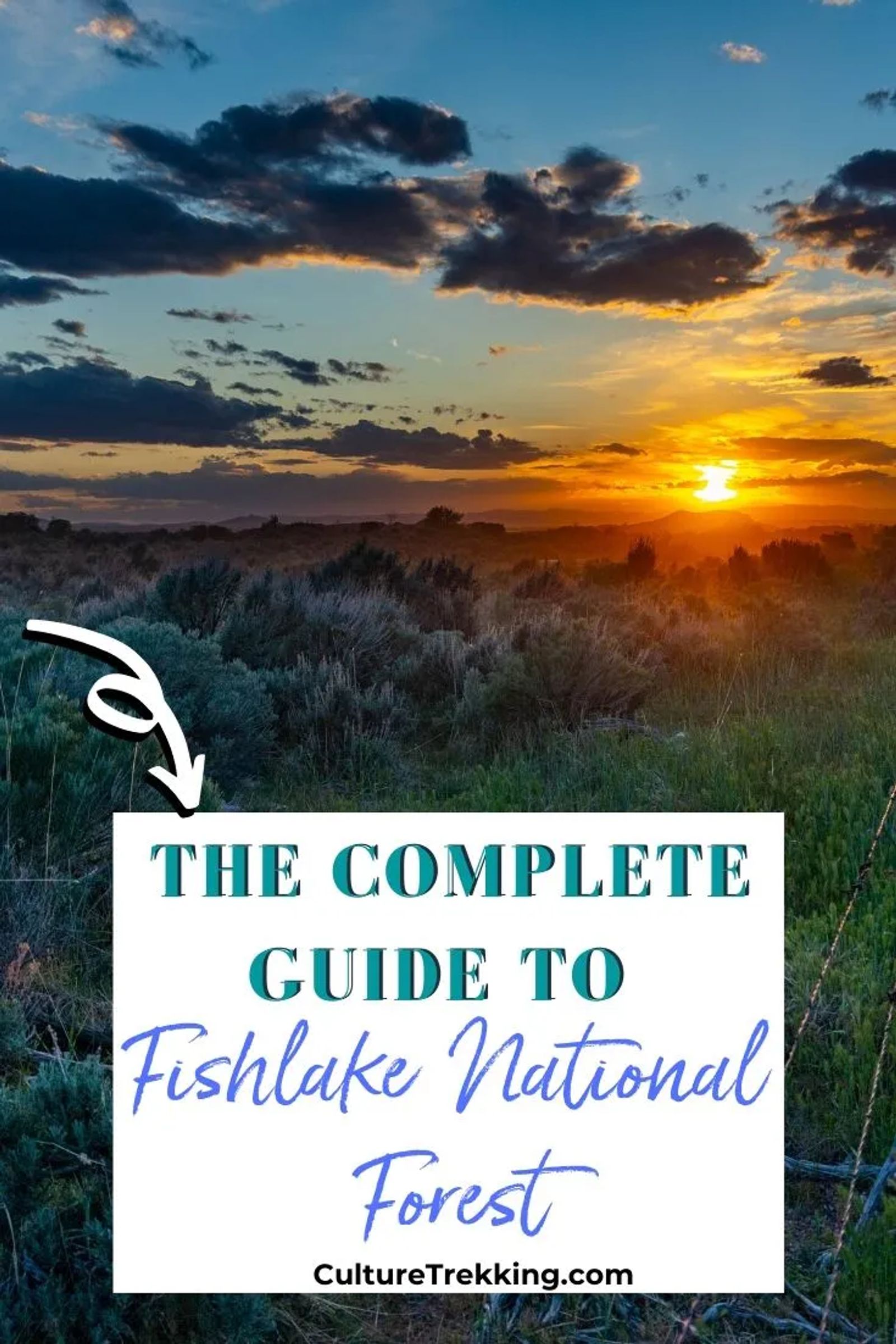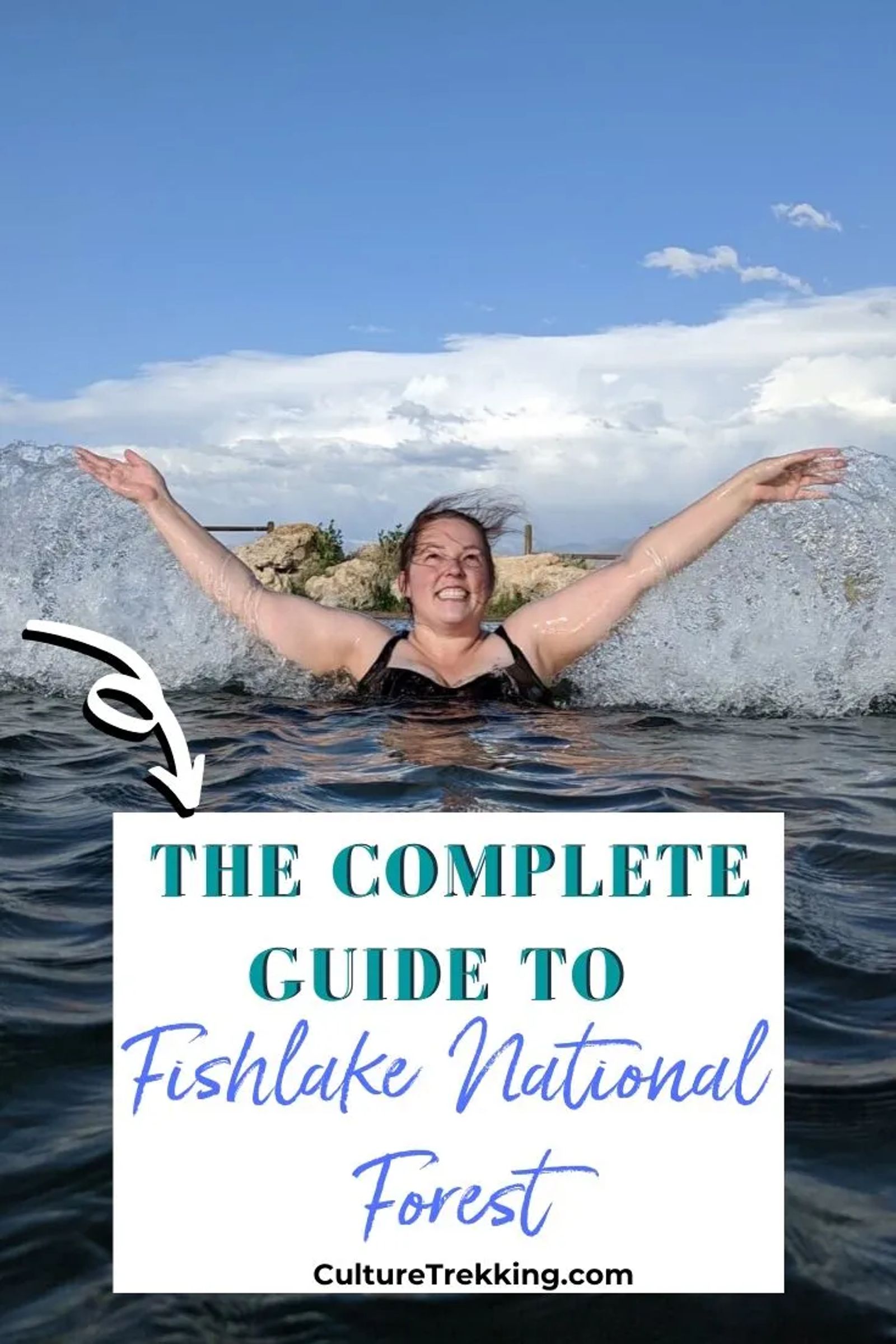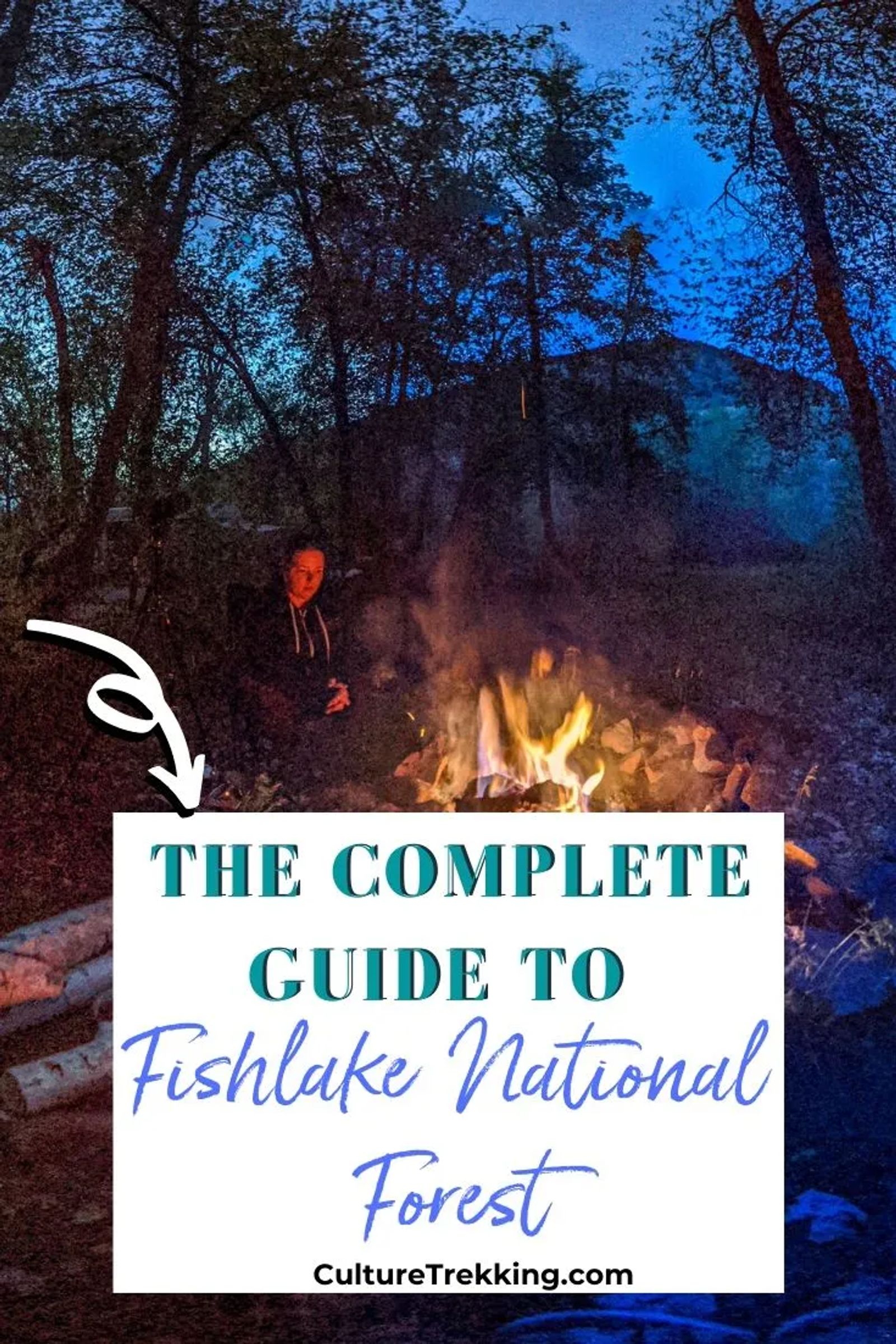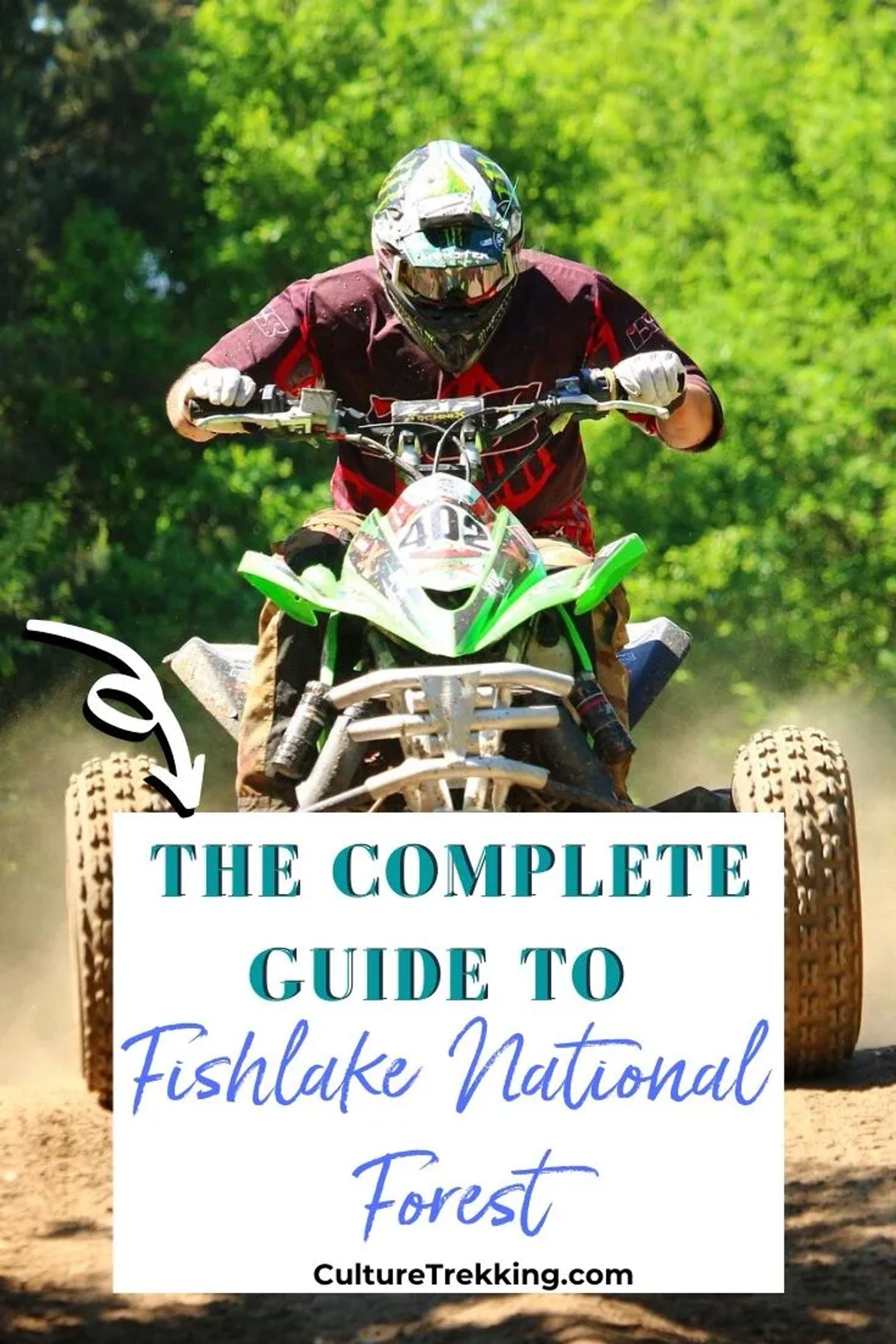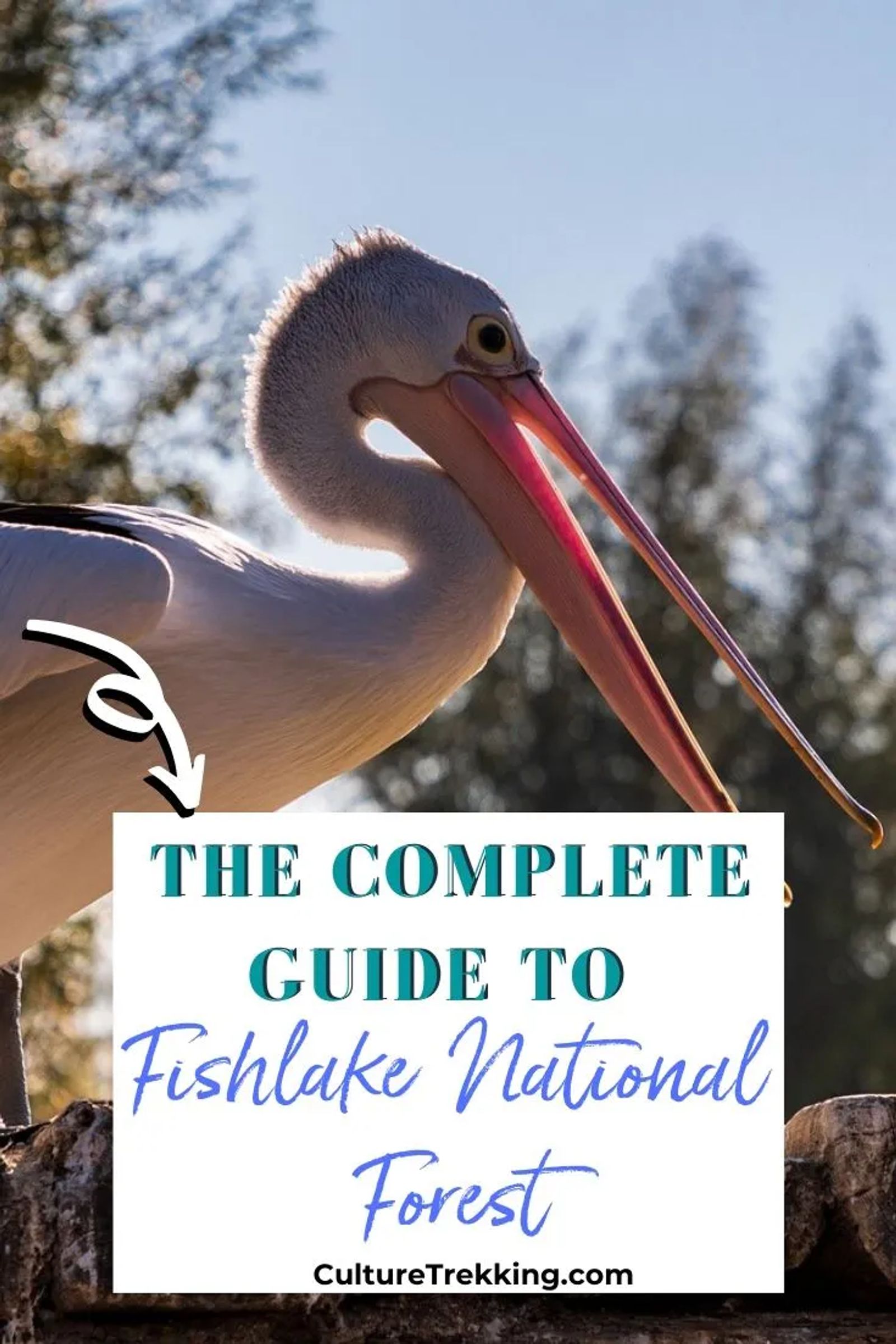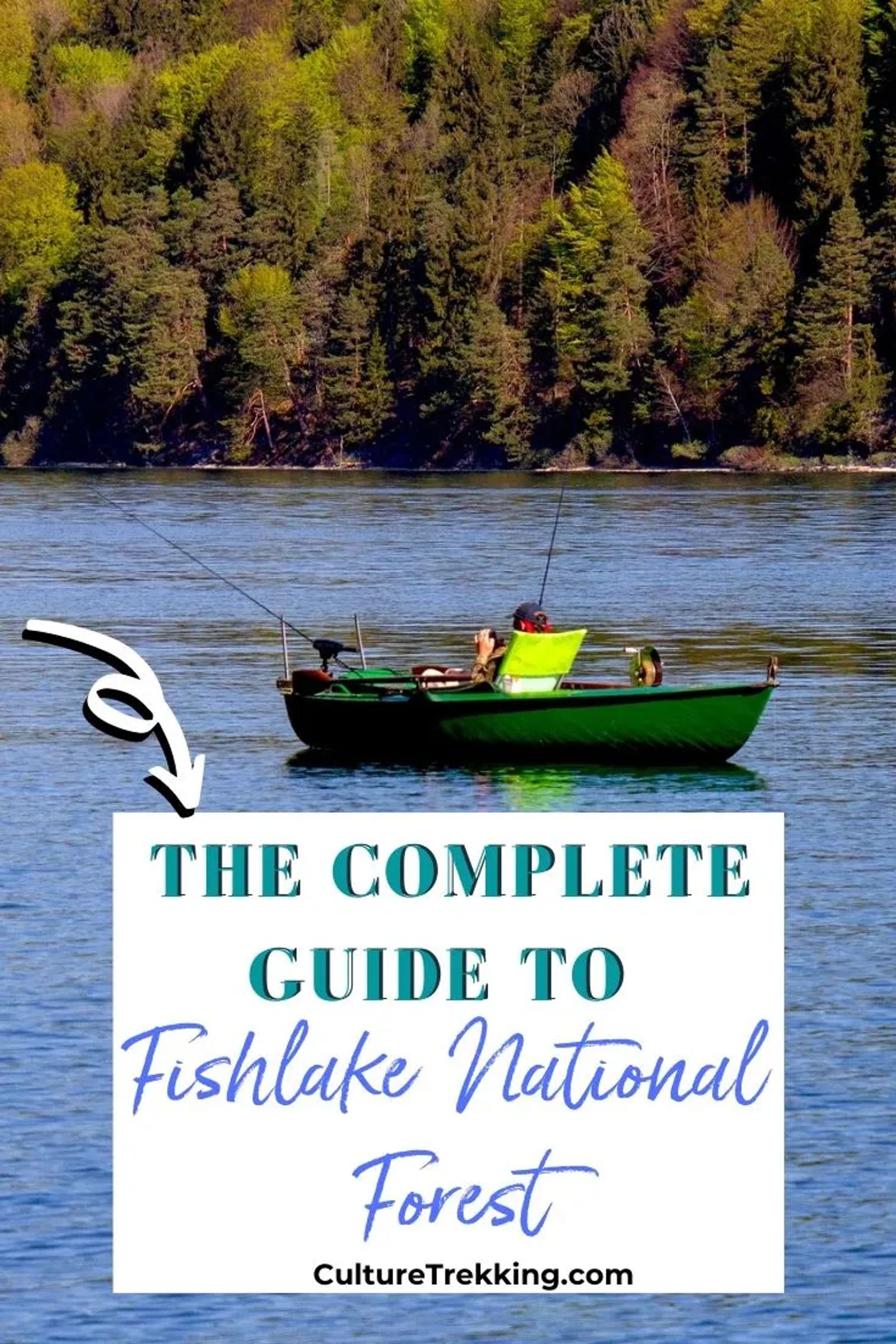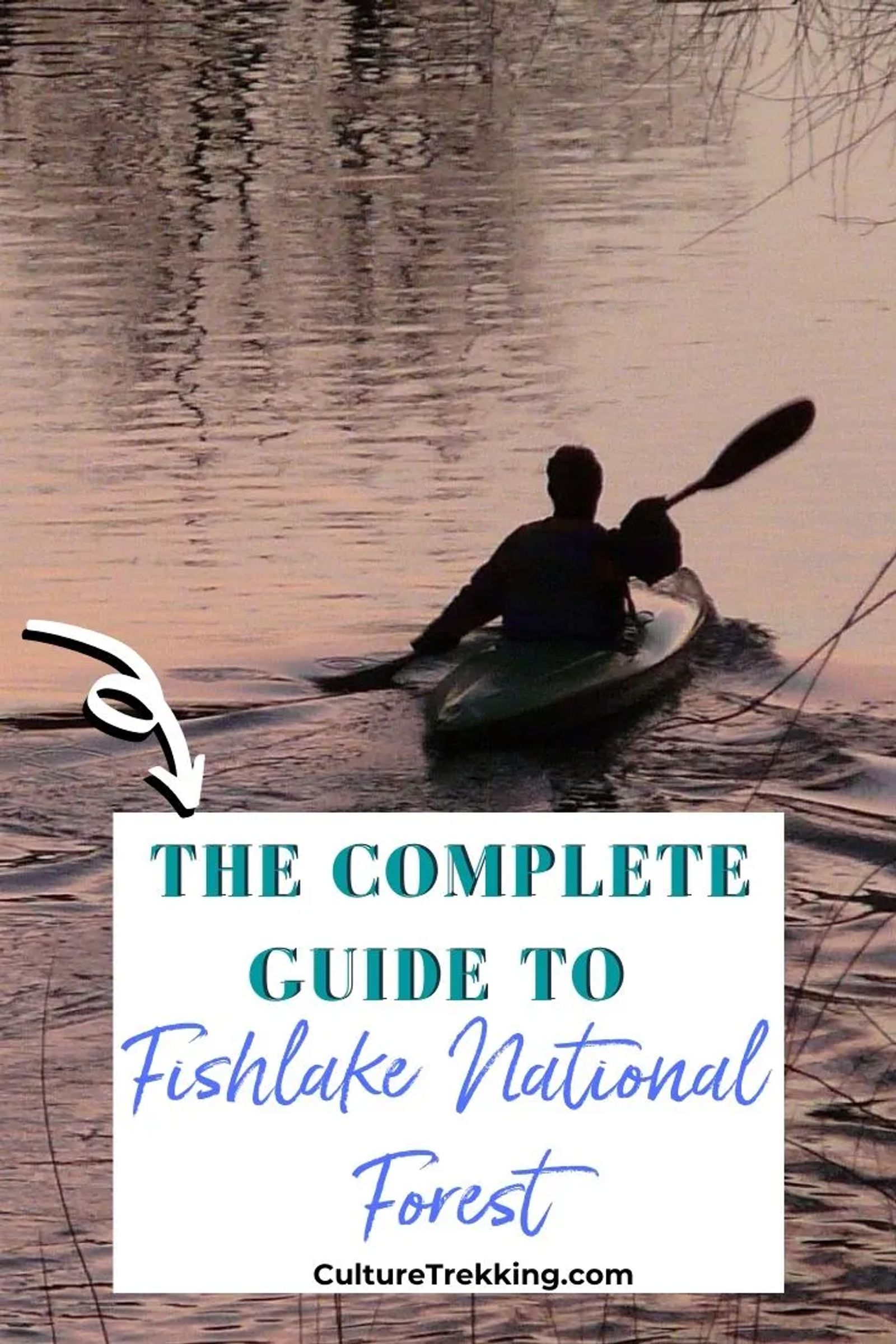 Latest Articles On Culture Trekking