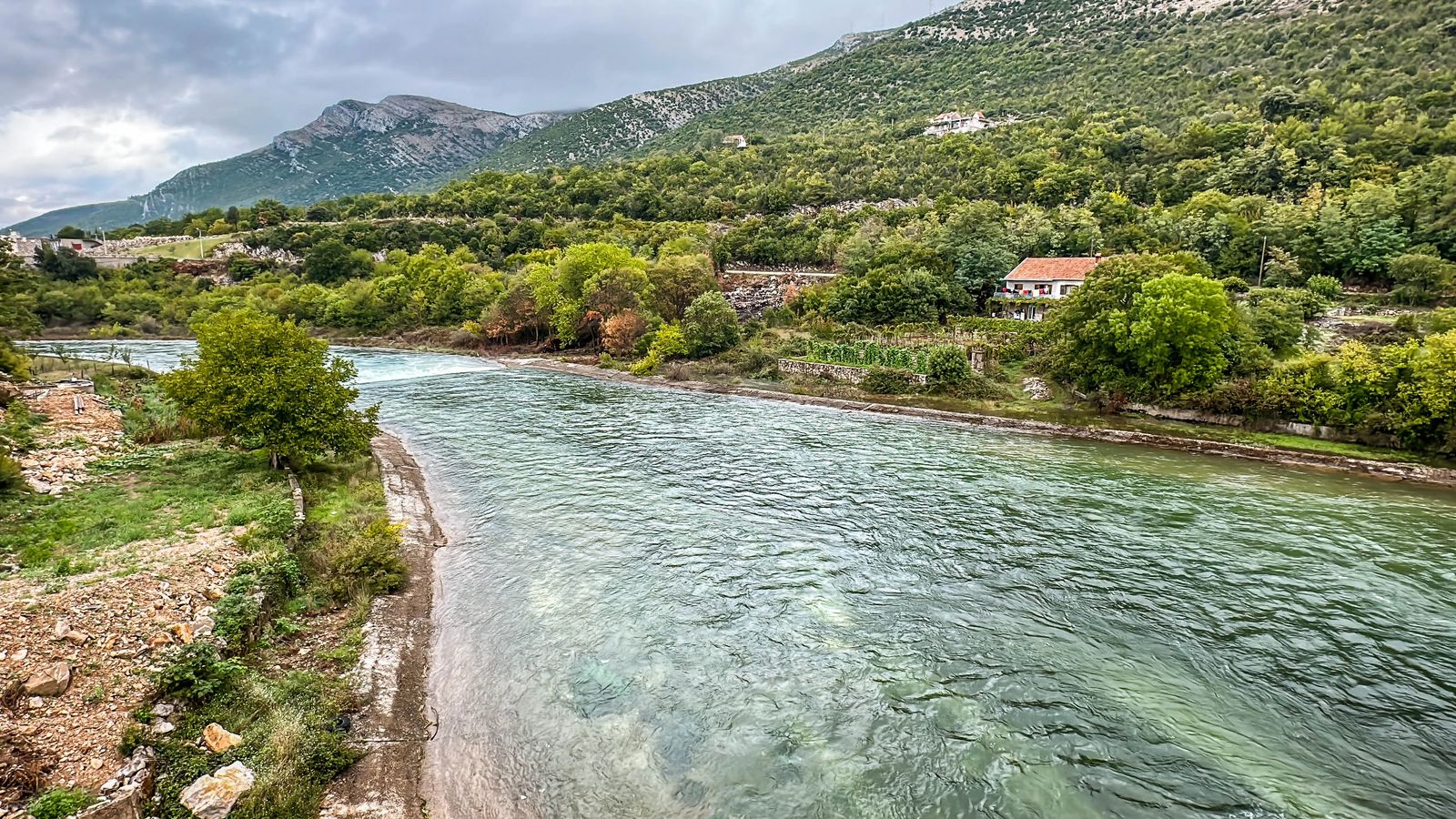 The 10 BEST Day Trips From Mostar
Mostar is the most well known city in Bosnia and Herzegovina, with Ottoman architecture, the Stari Most Bridge that is UNESCO protected, and incredible landscapes. While Mostar has so many things to see, food to try, and is incredibly budget friendly - it also makes for a great base camp for taking day trips from Mostar.
When I visited Mostar in October 2022, my friends and I went on several of the day trips I suggest here like Kravica waterfalls, Dubrovnik, Split, Potejeli Kula, and Buna Village. However, there are a few I missed that I don't want you to miss either that have incredible history, stunning scenery and picture perfect opportunities to brag to those at home about.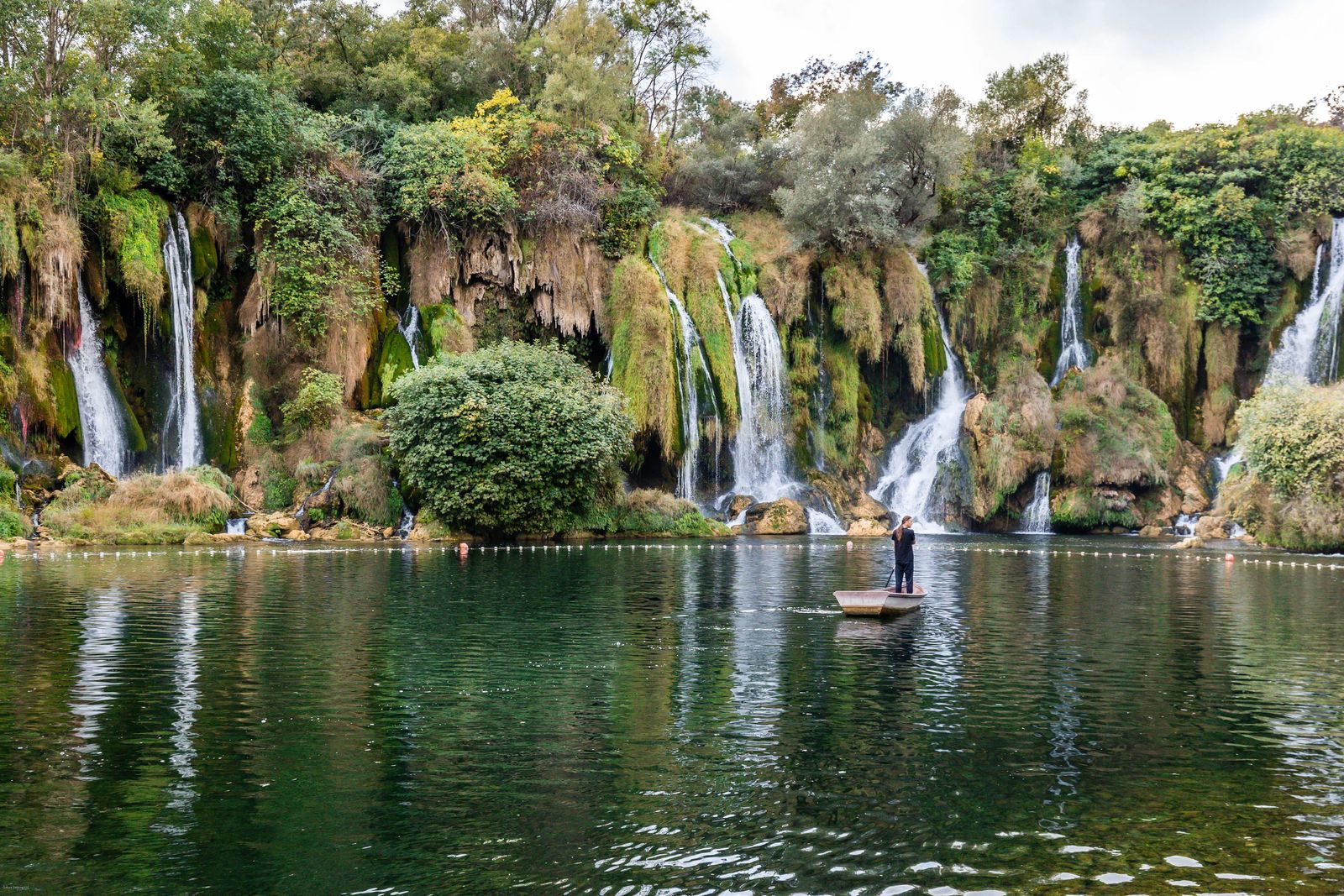 Kravica Waterfalls
Kravica Waterfalls, located on the Trebižat River in Bosnia and Herzegovina, is one of the most popular day trips from Dubrovnik, Split, and Mostar. It looks like something out of a Lord of the Rings novel, or a place where fairies could easily live. It's only a 45-minute drive from Mostar to Kravica Falls.
These 82-foot falls fall in an arc of nearly 20 waterfalls into a pool that on a hot summer day as refreshingly cool to dip into. Because Kravica falls is supplied by the Trebižat spring it stays a cool 68 F (20 C) year round.
It is about 8 Euros to enter, the parking was free, the restaurant near the falls is about a 2/5 rating (more like gas station food really) - but overall I really found the place to be relaxing and peaceful and a great day trip from Mostar.
Check out my complete guide to Kravica Falls here with other activities to do near the area as well.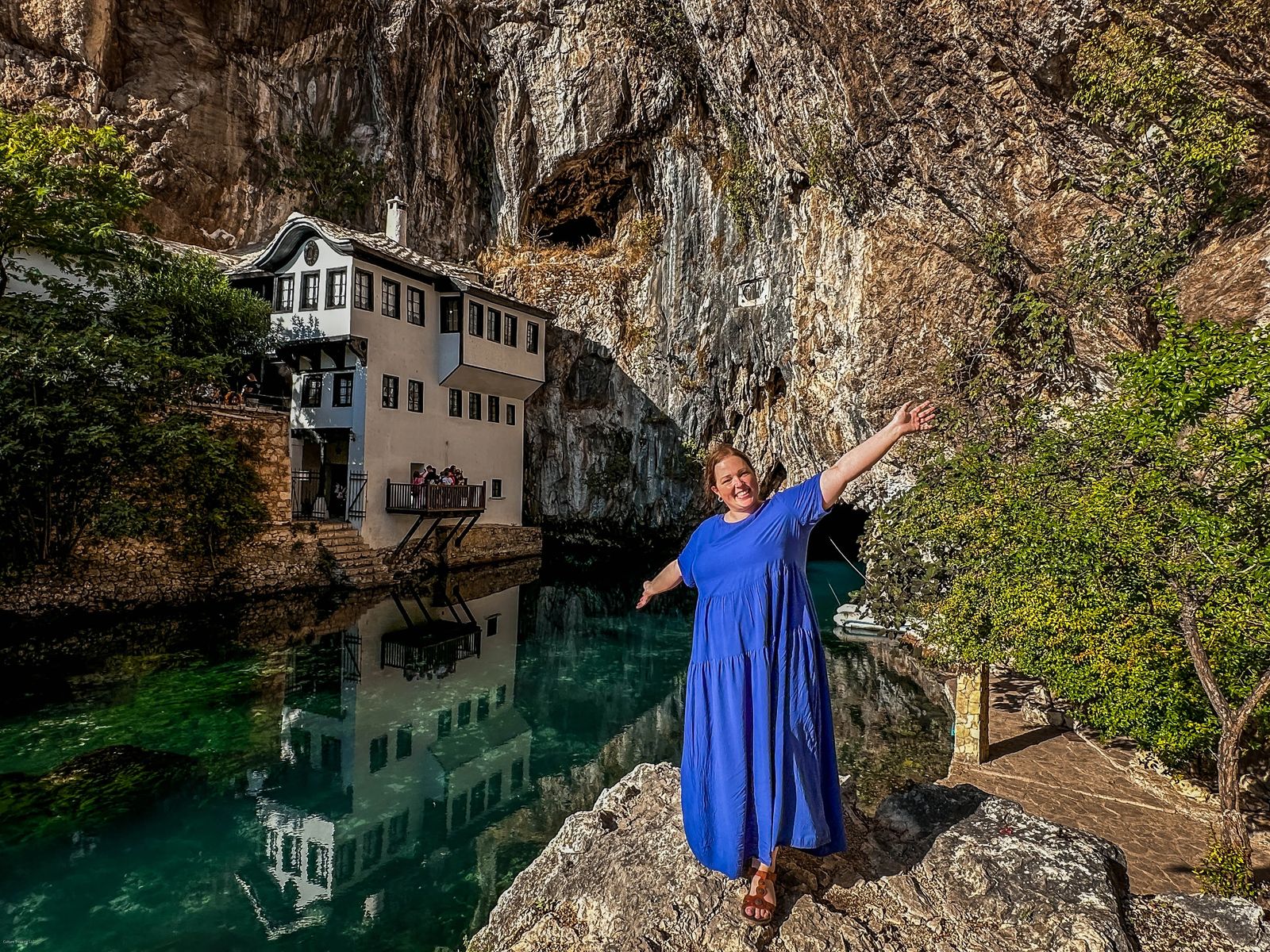 Blagaj Tekke (Buna Village) and Buna River
Located a mere 14 minutes from Mostar by car, Blagaj Tekke or Buna Village is a great day trip from Mostar, and is also on the way to Kravica Waterfalls.
The Blagaj is along the river Buna, the largest underground river in Europe at the edge of the Bišće plain. this popular tourist destination is a must-see in Bosnia & Herzegovina. The Tekke (Khanqah, dervish house) has prayers three nights a week and was built on the site of a Bogmil sanctuary. There isn't much known about the sanctuary or its date other than that it existed.
Excavations around the area suggest that it was occupied in the middle ages, and was of deep cultural and religious importance. The Tekija was active until its last shaykh Sejdo Sehovic died in 1925. After World War II, the religious practices of the Dervish and Tekke were banned until the 1970s.
The Muslim community, moved in and started to use the house and protect it from ruin, and revived the house as a pilgrimage site for the religious Mawlid or celebrating the birth of their prophet Mohammad.
The hike to the viewing platform with the best photos only takes about 10 minutes (5 minutes if you don't stop for pictures). In the summer months they sometimes have a boat that can take you into the cave, but it doesn't seem like there is much to see inside so I would pass on it to be honest.
If you want to learn more about the place that gave birth to the Whirling Dervishes of Turkey, then check out my guide on how to visit Blagaj Tekke and the Buna River.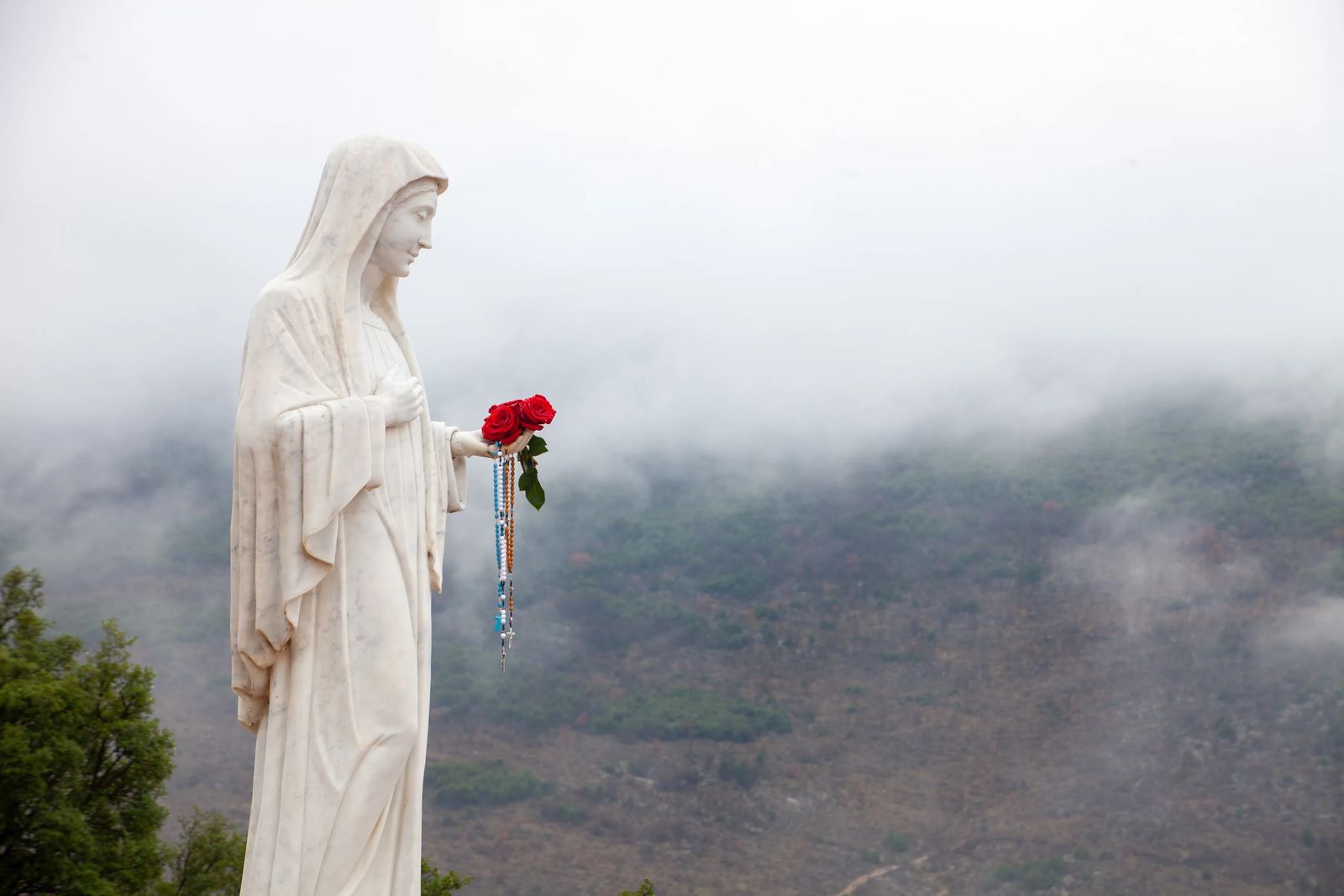 Međugorje Village
Located a 34 minute drive south-west of Mostar is the popular Christian pilgrimage site of Međugorje. It is said, but not officially recognized by the Catholic Church, that Mary appeared on the hill above this town in 1981. The "Queen of Peace" statue (see above photo) marks the first time she allegedly appeared.
It wasn't just once that the apparition of the Virgin Mary is said to have appeared, but several times to six different local children, and is allegedly still happening to this day. Because of the belief of the sacred nature of this place make sure you wear modest clothing and a shawl to cover your hair as a sign of respect.
At the base of the hill there is a blue cross for those who cannot climb the hill to pray, and also a small church the Cathedral of Mary to worship at as well with a plethora of seating and a stage.
While the apparitions came at a time of unrest in the area and a battle between the Franciscans and the local priest; people who visit still believe it is a sacred place to worship.
While I never visited this site myself, I do think visiting the off-beat cities tells a lot about a culture - especially ones held in such high regard.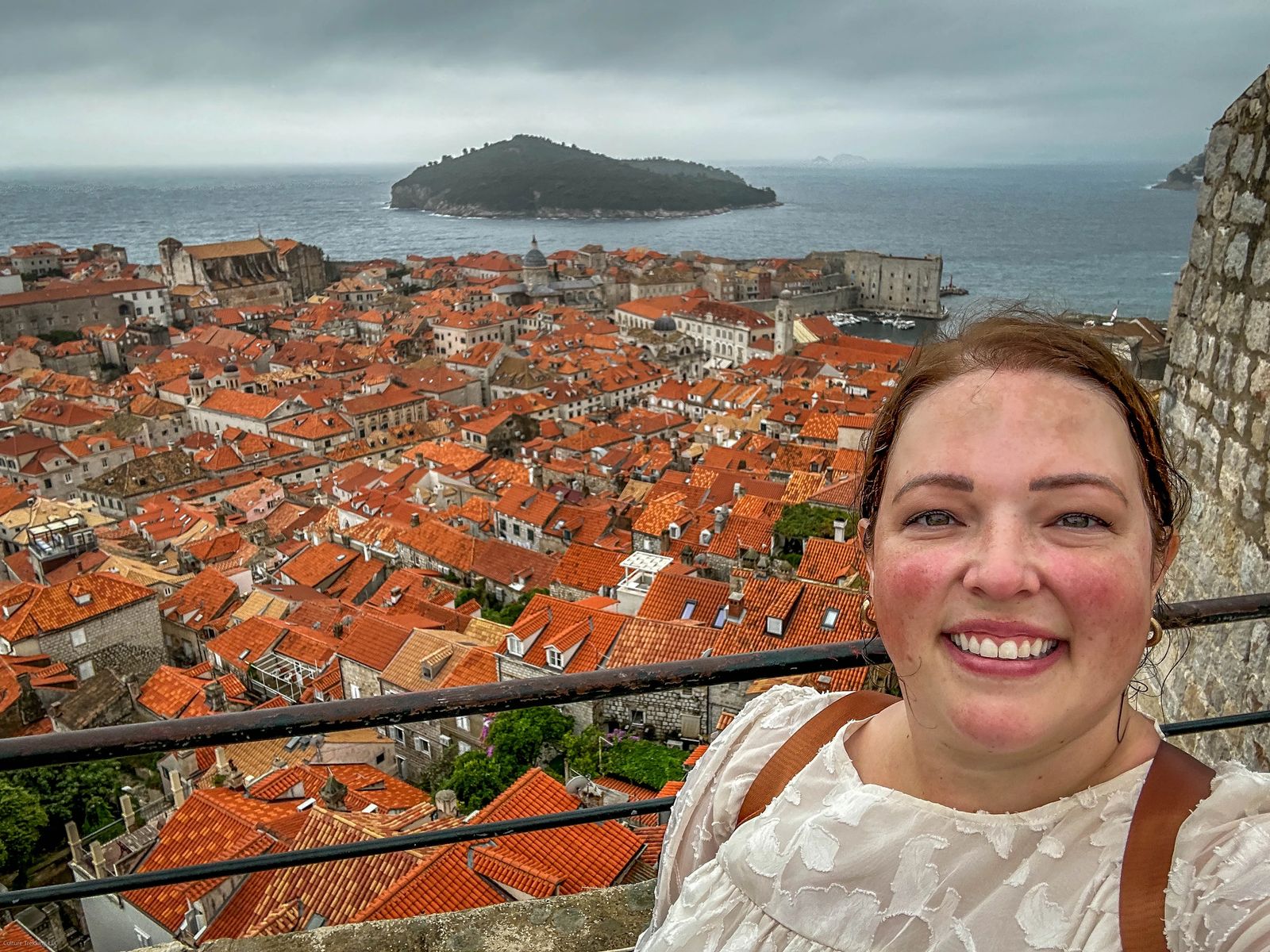 Dubrovnik
Dubrovnik is a bit of a drive from Mostar, it will take you 2 hours and 20 minutes if you drive straight there, however, if you start early it will give you at least 6 hours to tour the city.
While technically you can visit Dubrovnik in one day, I would give yourself at least four days to see Dubrovnik. However, if all you can manage is a day trip to walk the walls of this UNESCO protected city then I highly suggest doing so. It is a perfect example of medieval mixed with modern, gorgeous coastal views, and steeped in history full of outwitting some of the most powerful men in history. The City walls is definitely the highlight, walking the Stradun, eating black Risotto, and taking the iconic photo on the Jesuit Stairs (just like Cearsi did in Game of Thones with her walk of shame, but make sure to keep your clothes on ;).
Dubrovnik is where we started our 1500 mile road trip through the Balkans, rented our car for 16 days for $1200 in October with border crossings and two drivers from Autowill. It is a great starting point as well, but made it easy to hit all of the popular spots mentioned here on our way to Mostar.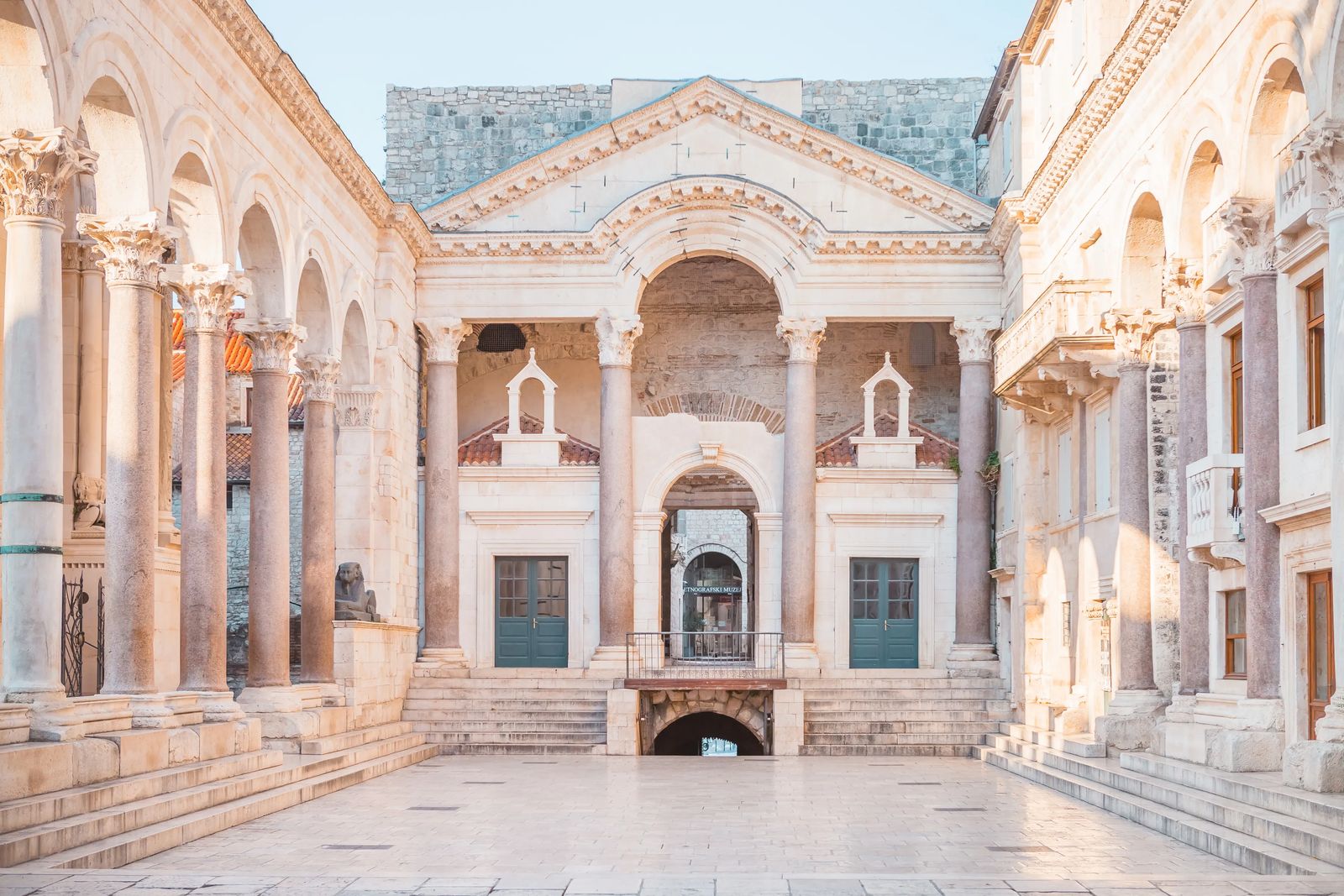 Split
Located 2 hours North-West of Mostar, Split Croatia is a great day trip from Mostar as well. You will find the prices in Mostar are incredibly more affordable than anywhere you would find in Split. Split is also a port town, so making a day trip to Split will help you to avoid the intense cruise ship crowds. Take a small group of 5-6 tour through Viator like we did, it will cost you a bit more, but trust me it is worth it.
Split has a rich history as well, with the former Emperor Diocletian building his massive 127,000 sq ft retirement home (or palace) here. After his death, karma kicked in, and his mausoleum was turned into a church (St Dominus), and the Temple to Jupiter was turned into a Baptistry. The city transformed when refugees from Salona fled the Austrians to this city, and slowly turned it into the Split we know today.
The city can be quite confusing to navigate on your own with the tall apartment buildings, small alleyways, and spotty cell service - so I would definitely recommend doing this as a tour.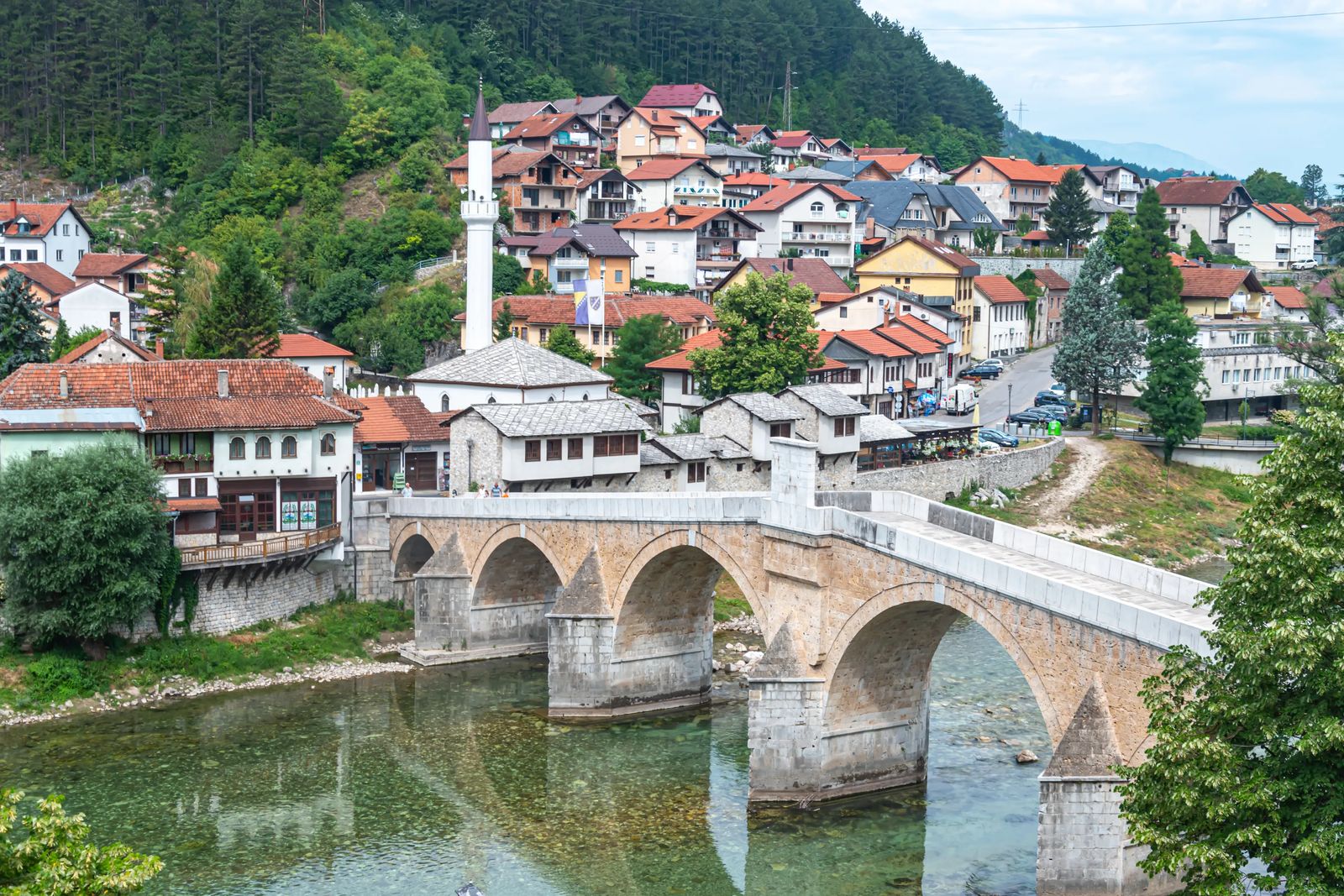 Konjic Village
Located 1 hour North of Mostar Konjic Village settled nearly 4000 years ago by the Ilyrian tribes. The Stara Ćuprija bridge was built in 1682, and is considered one of the best Ottoman preserved bridges and is considered a national monument.
The Neretva river flows through this idyllic town with its chilly waters of 45 F (7 C). You can kayak along the Džajića buk, or take an exciting white water rafting trip down Kor or the Neretva Konjic. The Rakitnica river also flows through the 16 mile (26 km) canyon, with a hiking trail that runs along the canyon with a 2,600 ft (800 m) drop. If you are lucky, you can drop into Lukomir which is the only traditional semi-nomadic Bosniak mountain village left in Bosnia. The village is made of the traditional stone homes like you would find in Potejeli.
WHEN I return to Bosnia, I will definitely be visiting this city as well as doing some white water rafting in the area. Our massive itinerary through the 7 different countries just didn't allow time to do the all day adventures unfortunately - so make sure to give yourself time to explore the lesser known and also less touristic areas of Bosnia. I am now constantly referring to Bosnia as 'Beautiful Bosnia' because of how much I fell in love with the people, scenery, and history here.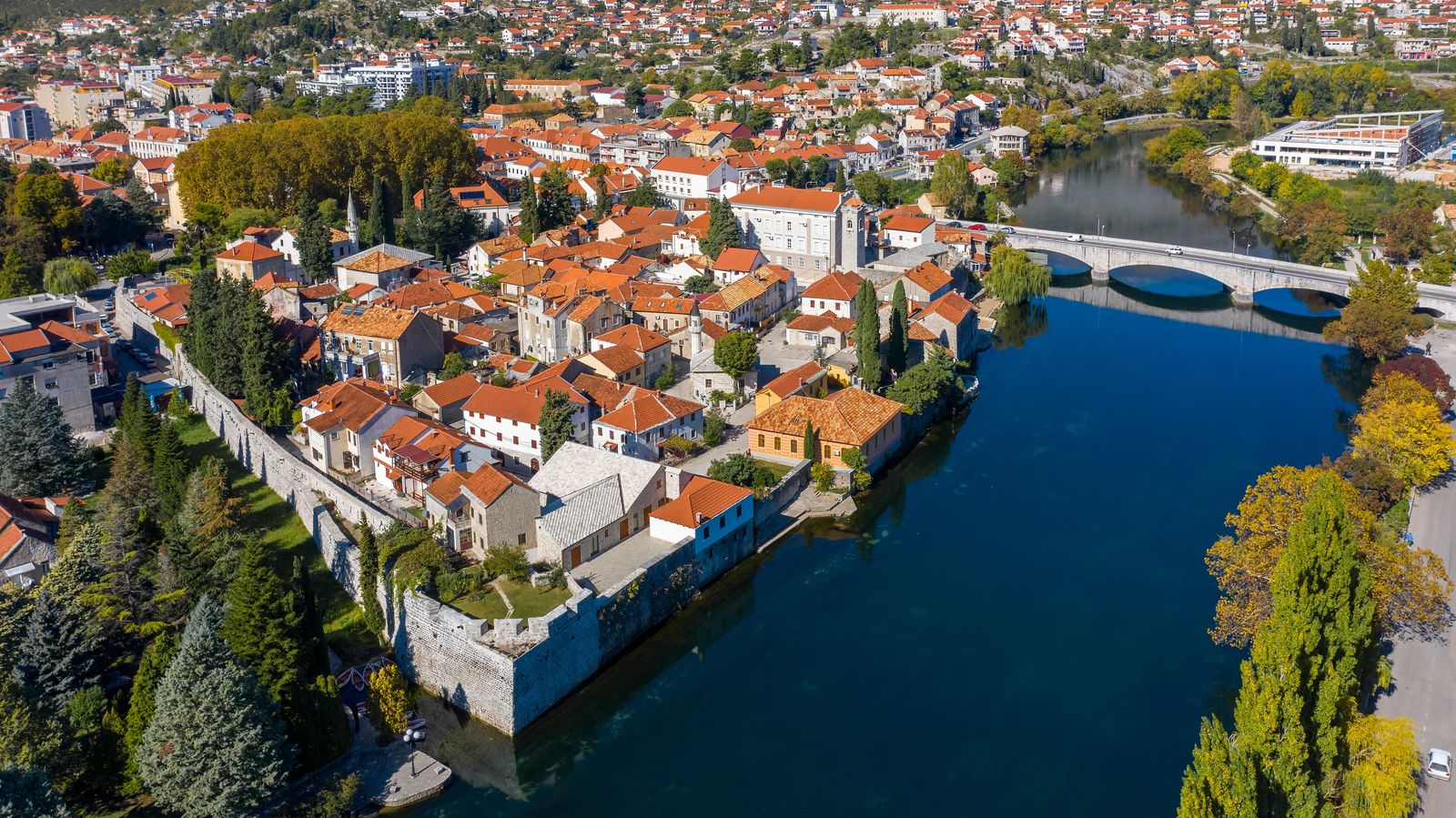 Trebinje
Located just West of Dubrovnik, and about a 2 hour drive south of Mostar is the city of Trebinje. While the tourist will think it is located in Bosnia, it is technically located in the Republic of Sprska. While I won't dive into the deep and complicated war of Bosnia splitting from Yugoslavia - lets just say this town will have a lot more Serbian influences than Bosnian influences.
It is located on the lazily slow Trebišnjica river, with the small old city filled with religious buildings like Tvrdos Monastery with its beautiful gardens, and the Holy Transfiguration Orthodox Cathedral with its beautifully colored walls. You also have the 16th century Arslanagica Bridge with ducks swimming underneath. Take your bottle of wine from the locals wineries and tasting rooms and have a picnic by the river here.
This city has a quiet, calm feeling to it, is easily seen in about 2-3 hours and is a great break from the hustle and bustle of the coastline of Croatia, or the touristic spots in Bosnia.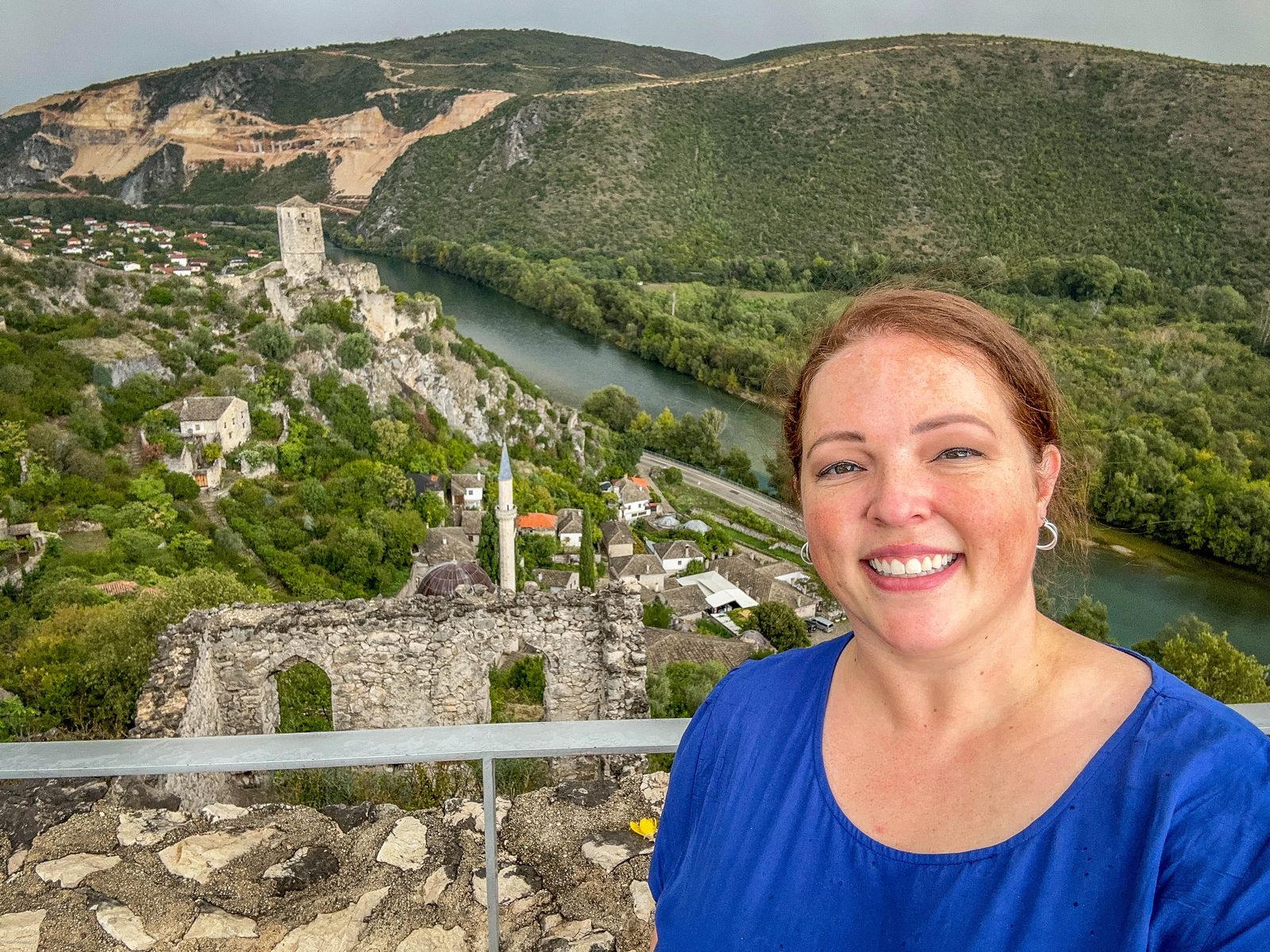 Počitelj Kula
Počitelj Kula is a UNESCO protected site, and really quite one of the more endangered areas - but some of the most striking scenery and unique stone homes. Located a mere 40 minutes South of Mostar, this city was once the hub of the kingdom of Dubrava župa in the 15th Century.
Heavy restoration is happening in this city that has a rare blend of Ottoman and medieval architecture. Many of its buildings are still being used today, and each of them tell a story of what happened during the Yugoslavian war.
Nestled on the banks of the Neretva River, it is a great stopping place along the way to or from Mostar to Dubrovnik. You can get to the viewing platform (see above photo) from either hiking up, or following Google maps to the backside of the fortress that take a small easy stroll to the fortress viewing platform. The town is named in Bosnian as 'The Great Tower' for the massive tower that is across the valley. While you can enter the tower, I wouldn't recommend it as it seems a bit dangerous still.
Make sure to check out my full guide to visiting Počitelj Kula for more history, tips and tricks for visiting, what to see, and what to skip.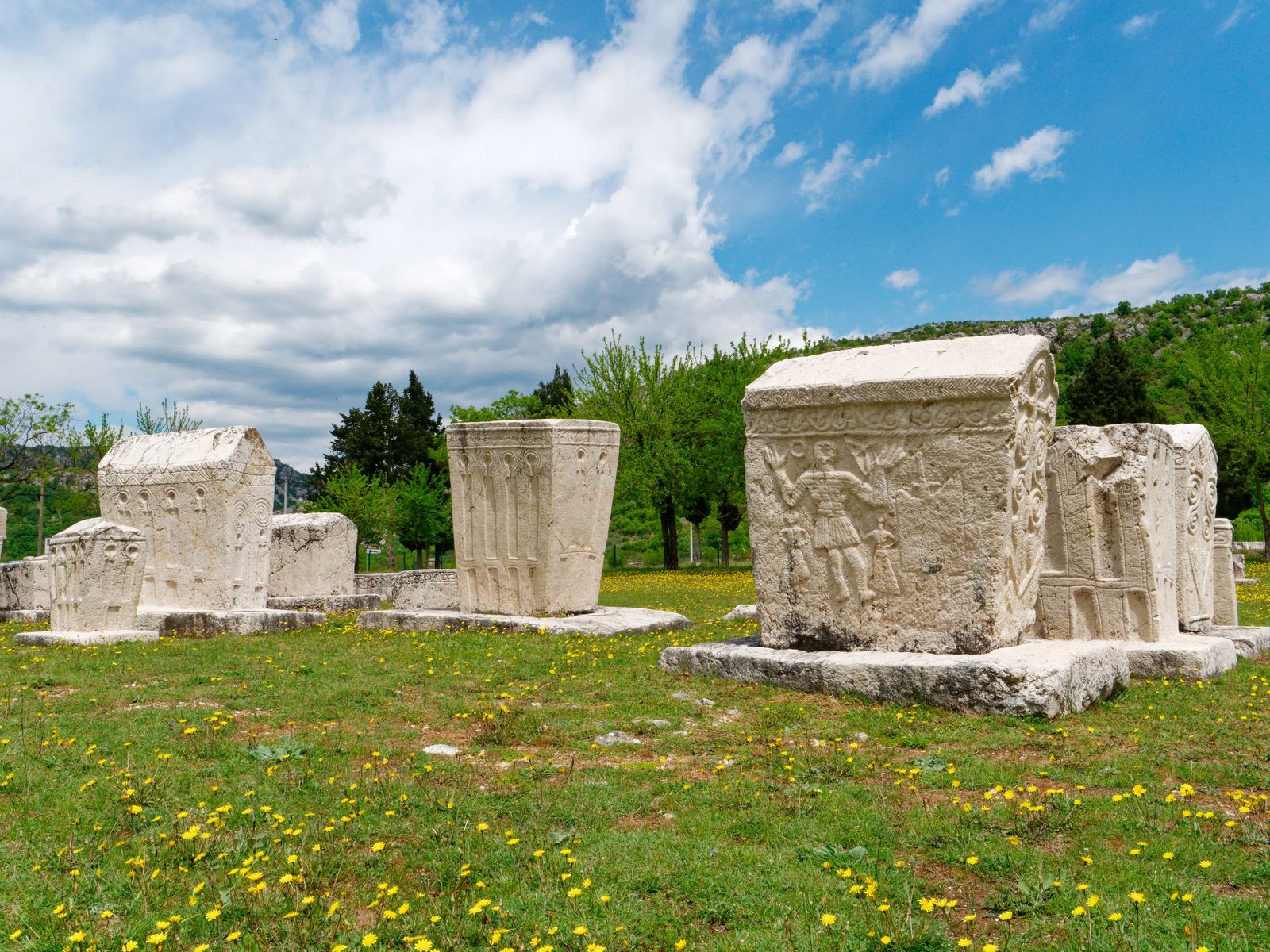 Radimlja
Located just 35 minutes South of Mostar is the Necropolis Radimlja, a UNESCO protected site and on the World Heritage list as the most important connection to Medieval times in Bosnia. The tombstones here range from 1480-16th century. There are 133 tombs here and several Illyrian burial mounds near the acropolis. For those fascinated by cemeteries or the macabre, then take a tour through this graveyard and let me know if you see any apparitions or feel it is haunted by soldiers who had a surprise death and are wondering what year it is still.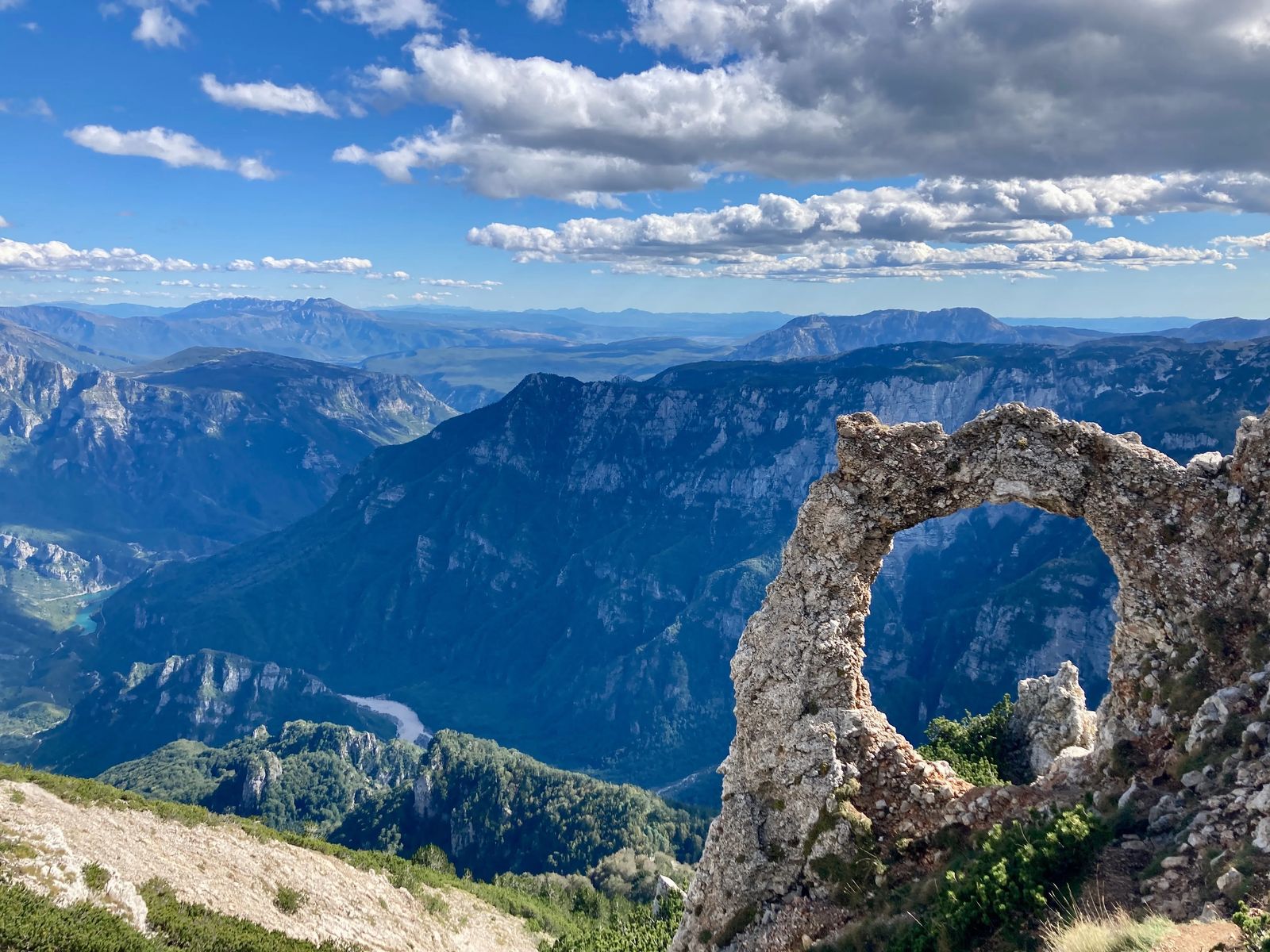 Blidinje Nature Park
Located 1 hour and 26 minutes North-West of Mostar, is the beautiful Blidinje Nature Park. It spans both the Vran and Čvrsnica mountains who play host to a perfectly untouched natural getaway. They offer mountaineering, skiing, quad tours, kayaking, horseback riding, and cycling.
There are over 1500 plant species here including the white-bark Bosnian pine. You can participate in the rural homesteads here, or take a medicinal her picking tour as well. While you could go hiking on your own, because of the intense wars here there are still risks for landmines, so I would highly suggest hiring a local guide that knows the area well and the dangers in it - but I wouldn't let the fear of landmines deter you from visiting. No matter where we travel or explore, there are always going to be inherent dangers in every area that hiring local guides would be necessary for.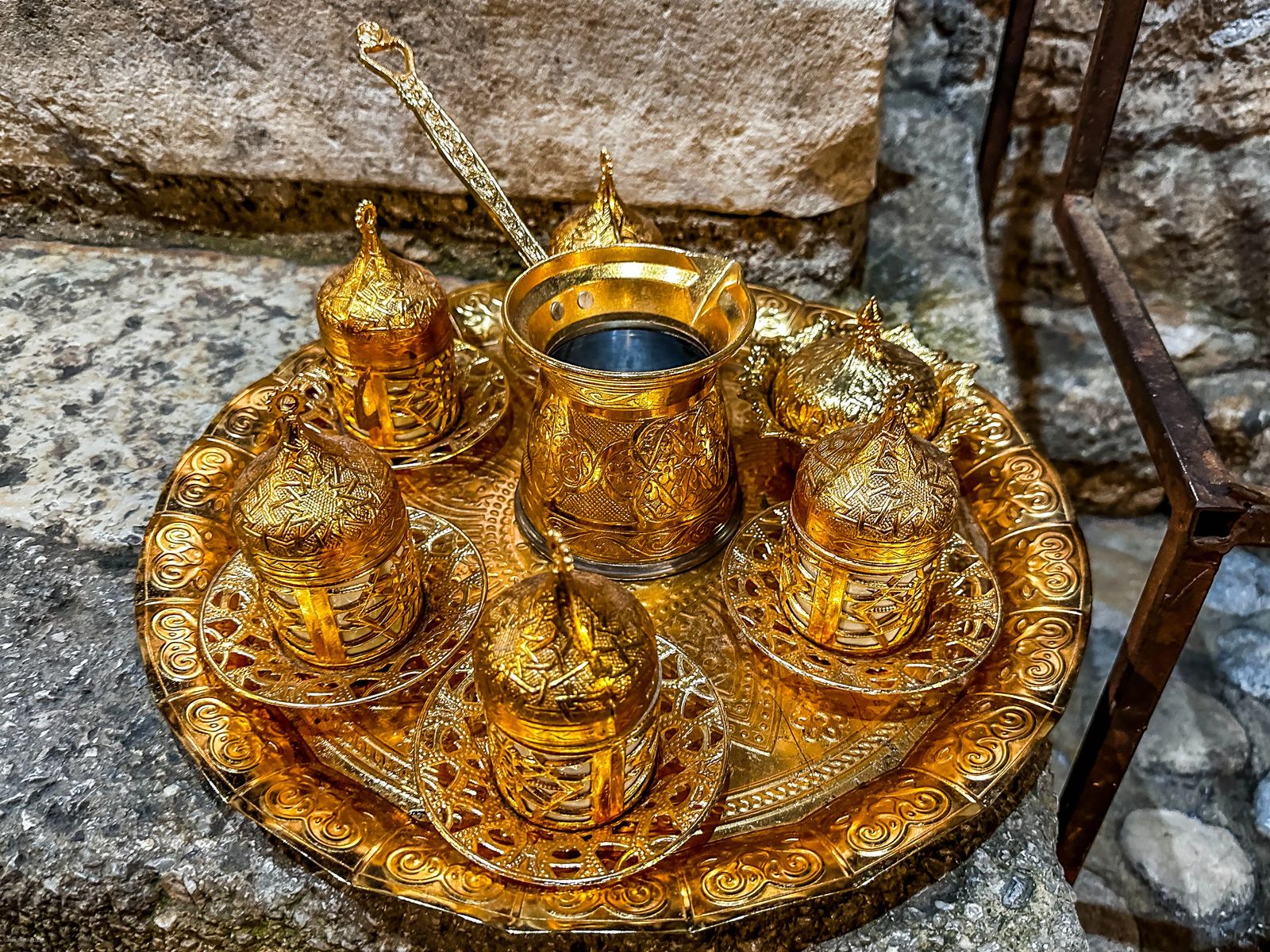 My Takeaway Of Day Trips From Mostar
Mostar is a perfect place to stay and explore the Bosnian countryside from. You can get affordable food, accommodation here and for an all day taxi tour to Kravica Falls you would pay a mere $50 (roughly). The beautiful Bosnia with its clear (and chilly) turquoise rivers, lush green hills, seemingly untouched nature is truly the non-touristy vacation haven I have been looking for the last 20 years. The hospitality is unbeatable in Bosnia, and while I may not speak Bosnian, and they may not speak perfect English - there is a common language of enthusiasm from the people to show you why their home was worth fighting for those 30 years ago. Bosnia is one of those few places I can certainly say I will be returning to, to explore more, and find those tranquil spots of peace.
Let me know which day trip from Mostar you prefer in the comments below. If you have been to or are from Bosnia, are there any places you would add or recommend?
I hope you have a wonderful time while visiting Bosnia, happy travels friends.
Latest Articles On Culture Trekking