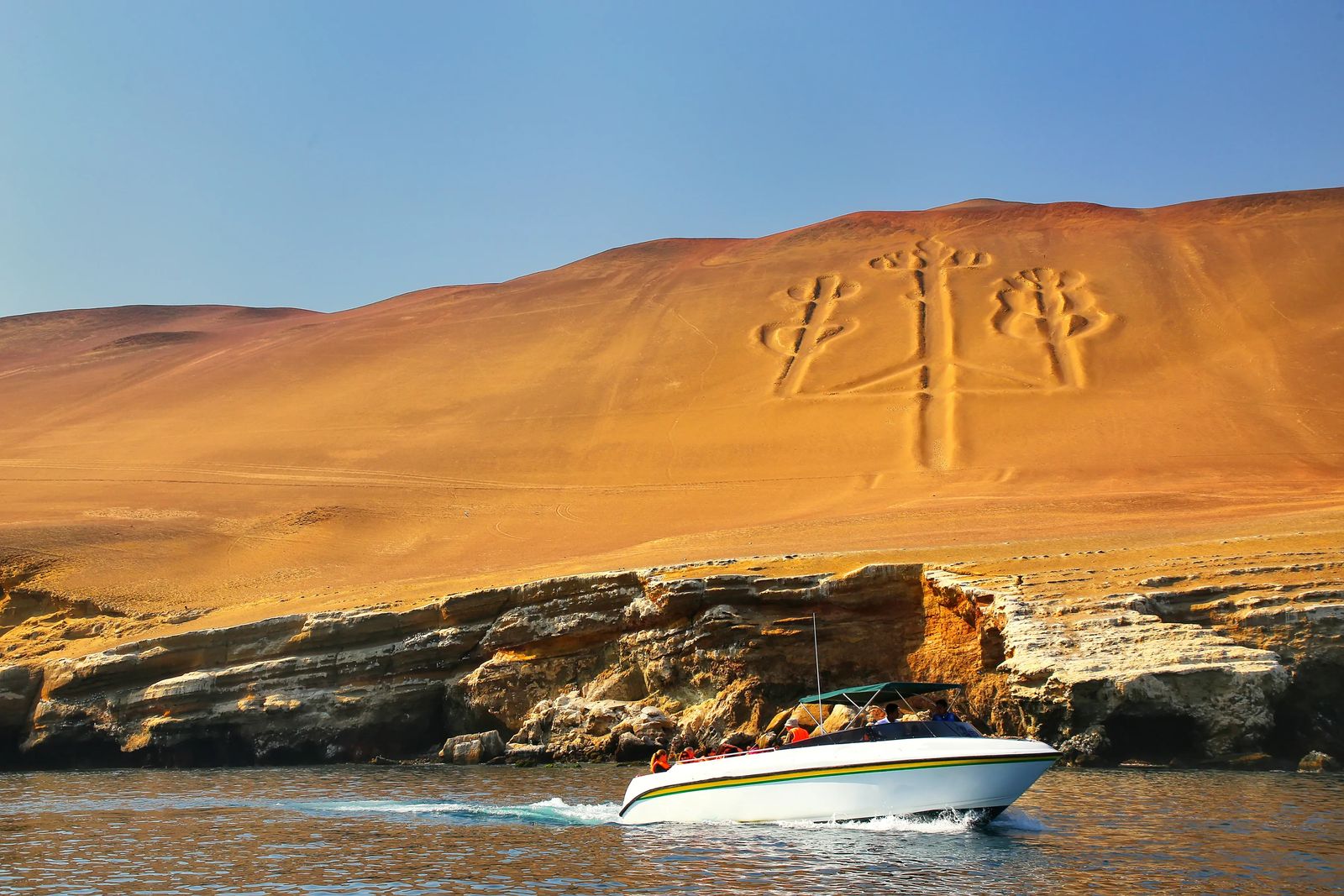 Touring Paracas Peru | Shore Excursions in Pisco
This tiny town at the southernmost point of Peru is one of the best-held secrets. Here are a few ideas for your shore excursions in Pisco Peru that you really do not want to miss out on. While there are plenty of ideas that the ship gives you, many of them are not as relaxing, overcrowded and VASTLY overpriced.
Be sure to check out the article on Lima Peru if your ship makes a stop there, as there are some important safety tips you will need to know about.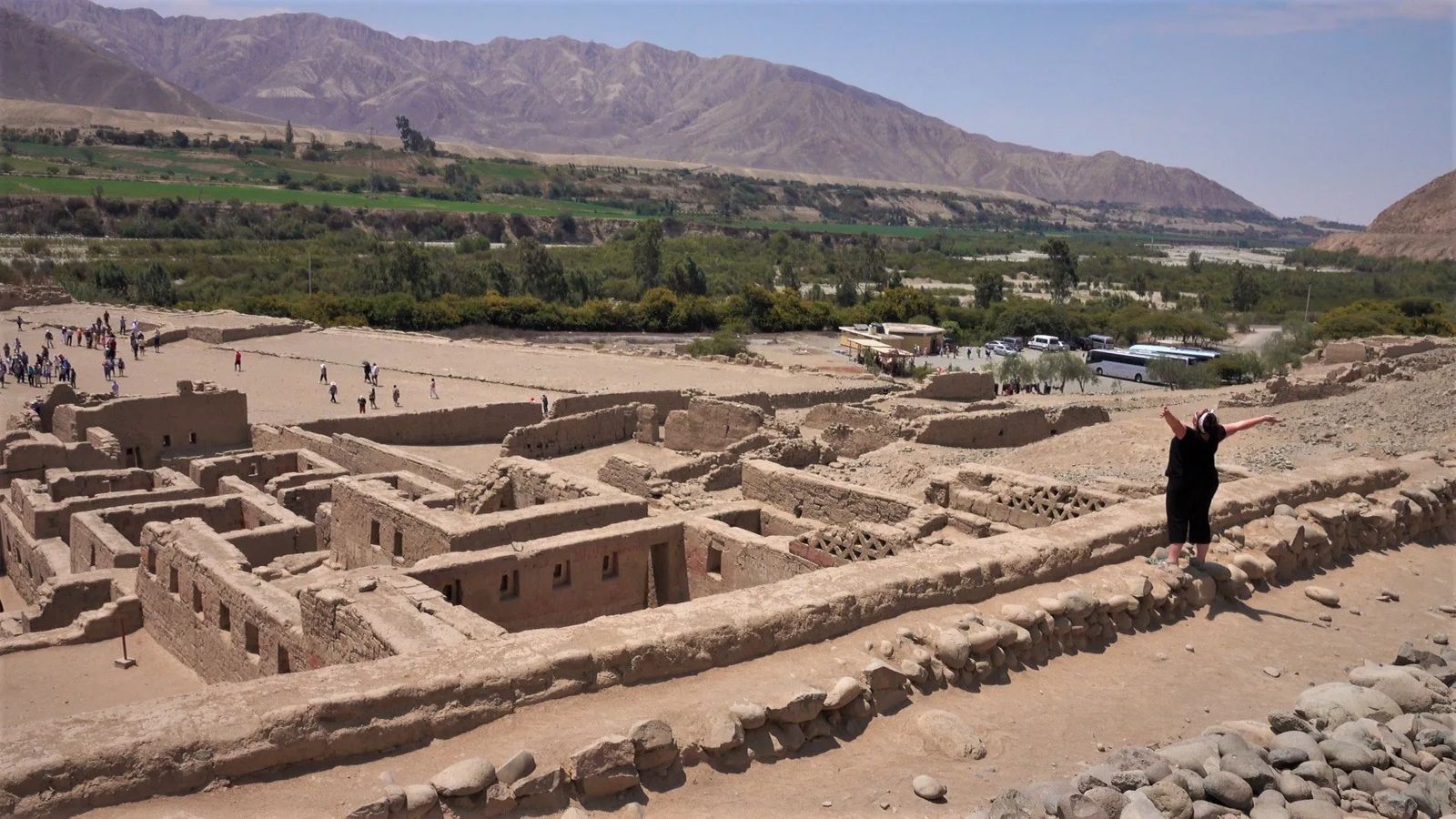 Tambo Colorado
Tambo Colorado is one of the best-preserved Inca Ruins in Peru, because of only getting 1/4" of rainfall each year. There is still red, white, and yellow paint clearly visible along with original wood from the time of the Incas. This was a major trade route along the river, and the fertile grounds surrounding the area were a major source for religion and resources.
See The Wild Life on a Pisco Shore Excursion
The beaches of Pisco, because of the low tourism here, have been a safe haven for wildlife to have their young. There is so much wildlife, you could make 2 excursions just to see it all.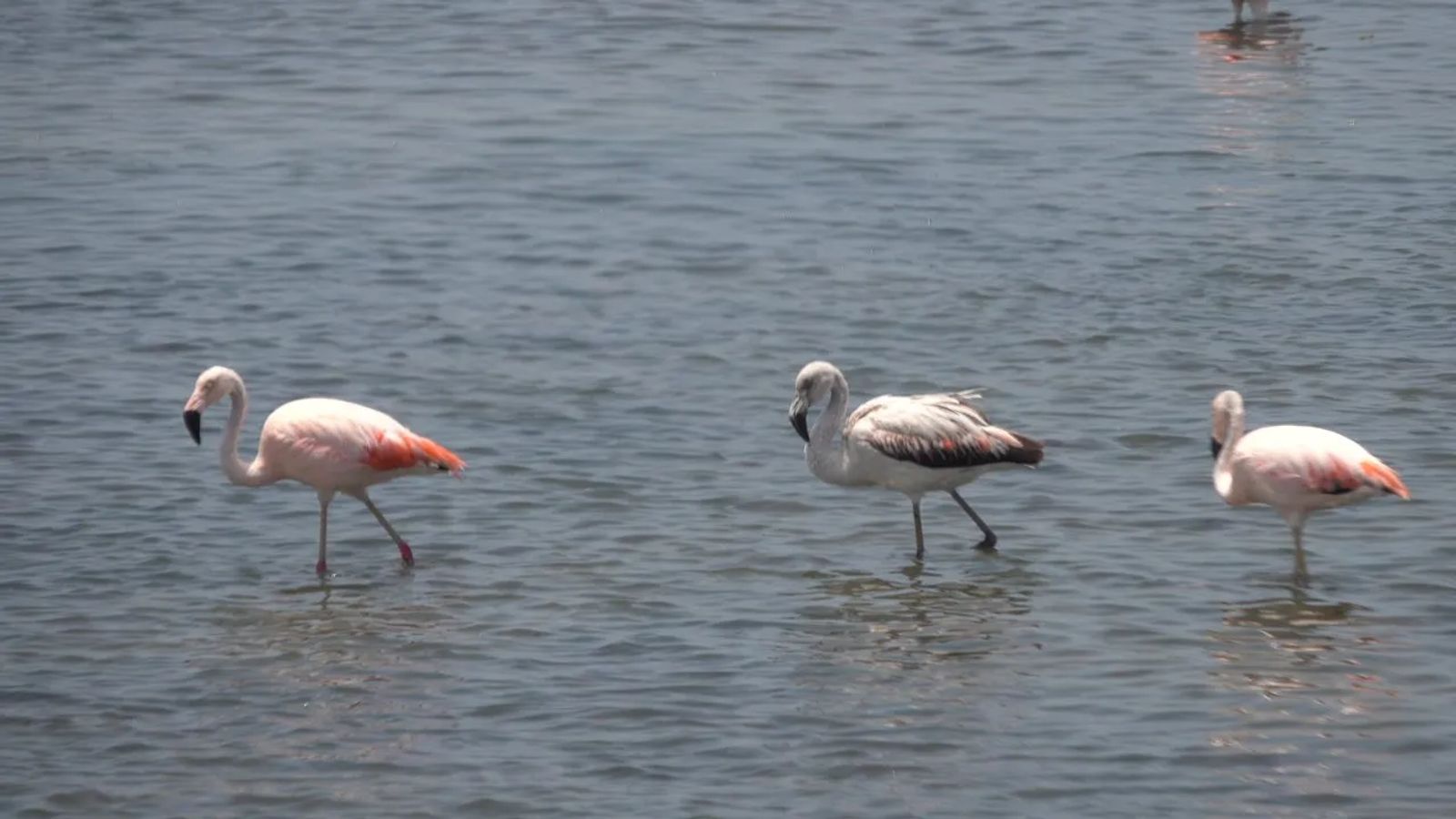 Baby Flamingos
Flamingos are one of these animals that you can see their babies plodding along the shores picking at the crabs there. You can tell they are babies, by the grey color of their feathers. They only begin to turn pink once they have eaten crab for a number of weeks.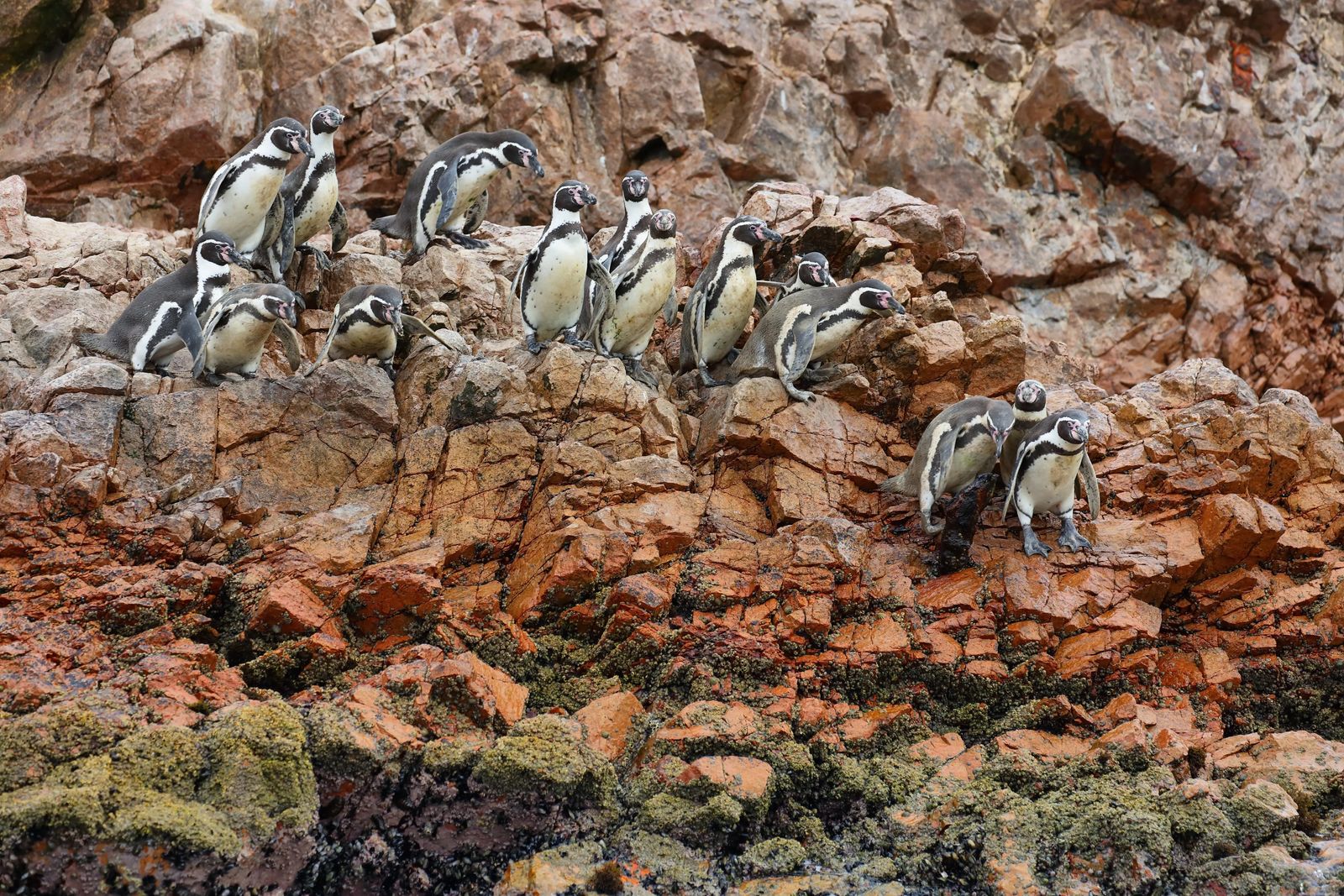 Ballesta Island
This is home to the endangered Humbolt Penguin, who loves to make its home in the century-old Guano made from the Guanay who also frequent this island. If you have ample time, you can also catch a glimpse of the only living otter that lives in saltwater - the Gato Marino or "Sea Cat".
While this was a viable option for our shore excursion, because it is a protected area you are not able to get out of the boats. From those who went on this excursion they reported that while it was neat to see so many animals in such a small area, and the sea wolves (or South American Sea Lions) - the sun really wore the cruisers out. The boats here don't typically have shade, so make sure to bring an umbrella. I would also bring a mask as the smell from the Guano baking in the sun was reportedly quite pungent as well.
There are occasional Humpback whales that pass through this area on their migrational journey - but because of the busy shipping port that is Pisco, it is difficult to catch them.
Jellyfish Blooms
When our cruise ship was heading out, our ship went through a massive bloom of jellyfish. The jellyfish we were going by were so big I could clearly see their red, yellow, and white tentacles and bell-shaped heads. My master diver friend I was with, said the Jellyfish were easily 3-4 feet long if not more.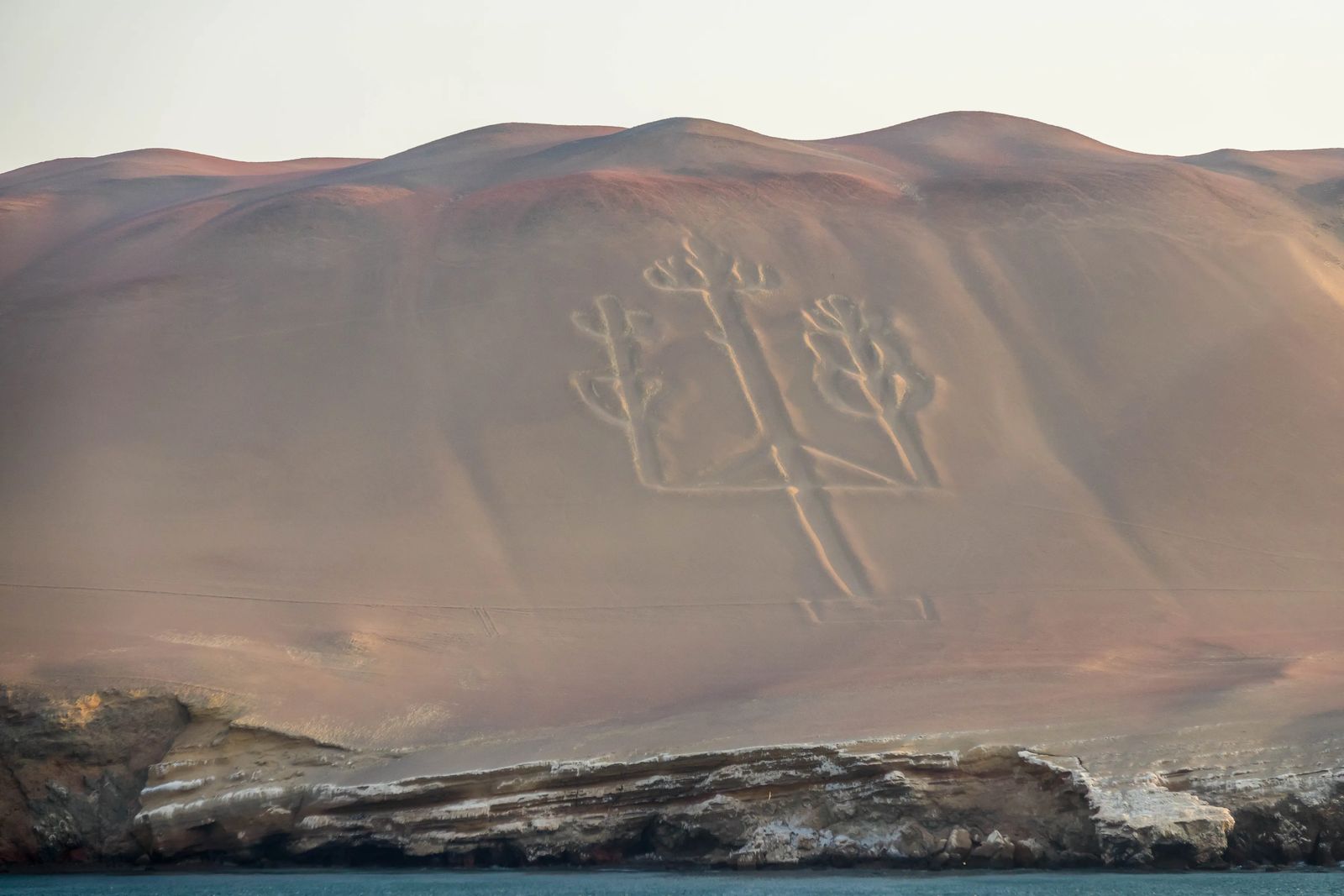 Nazca Lines
The Nasca people of this area lived from 1 AD to 700 AD, creating mysterious designs in the desert sands in Paracas Peru. Many of the lines are formed from shallow trenches that are 4-6 inches deep (10-15cm). The top layer of the sand, made of the reddish-brown iron oxide-coated pebbles, is removed and the contrasting white sand below lets you see the lines from the air.
There are a total of 300 geometric figures, and 70 different designs of animals, plants and other items. Some of the lines are up to 30 miles long, and designs ranging from 50-1200 feet in length. Some designs are as big as the Empire State building.
This is why the designs were not well studied until the invention of flight in the 1930s. Some believe they are in line with the sun, others believe they align with the stars. There is still a lot of mystery surrounding the Nazca lines. Despite being 2000 years old, the designs still remain intact because of how minimal the rainfall is.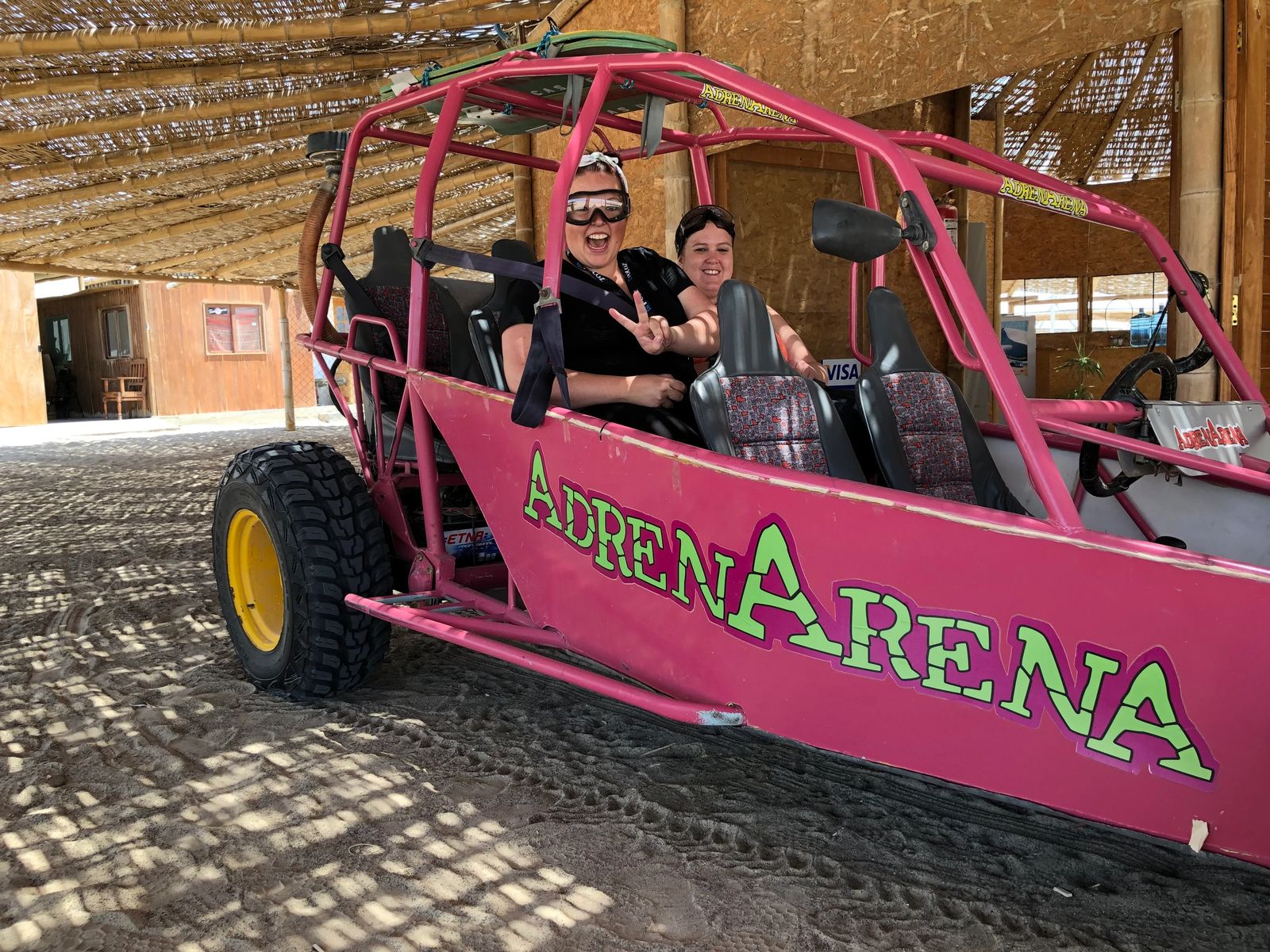 Dune Buggy Riding in Pisco Desert
To say I didn't know what I was getting myself into with a Dune Buggy Ride is a vast understatement. If you have heart issues or high blood pressure, I DO NOT RECOMMEND going on one of these rides.
This is a ride that brings you to the brink of what physics allows to be possible in the presence of gravity. The hot desert sands, shift under the wheels while the demon driver in the front seems to feel he isn't doing his job if you aren't screaming in terror.
Not physically being able to say 'Please stop' because of the fear coursing through my body is literally how this ride felt. It is difficult to see and anticipate when the next drop off into oblivion is going to happen upon you.
I think they were excited to scare the crap out of us because at first, we didn't think we needed seat belts. That is how naive we were about this ride. Please watch the video below, and watch how much the skyline pitches from one side to the other. It will give you an idea of how the ride is but is grossly under-represented.
Would I do it again? Ab-so-freaking-lutely! We rode with AdrenArena and felt completely safe the whole time.
Other Shore Excursion Options
Looking at other options on Trip Advisor, Viator, Websites - there is plenty to do in Pisco. While there aren't many organized companies there - sometimes it can be just meeting up with locals in the town.
AdventurArena has desert dinners, there are Jet Ski Tours, you can take a drive along the coastline through the Paracas Desert National Preserve. At first, I didn't think there was much to do in Pisco and would be one of the most boring shore excursions. Once we got there, went on our shore excursions I think Pisco became one of my favorite places we visited.
Your trip is what you make it, so don't just follow the herd of cattle at the excursions office with the boat. The locals all know when the boats come in and how important it is to get you back to the ship in time. So take a chance and you might just find yourself on some of the greatest adventures
Like it? Pin it! Sharing is Caring!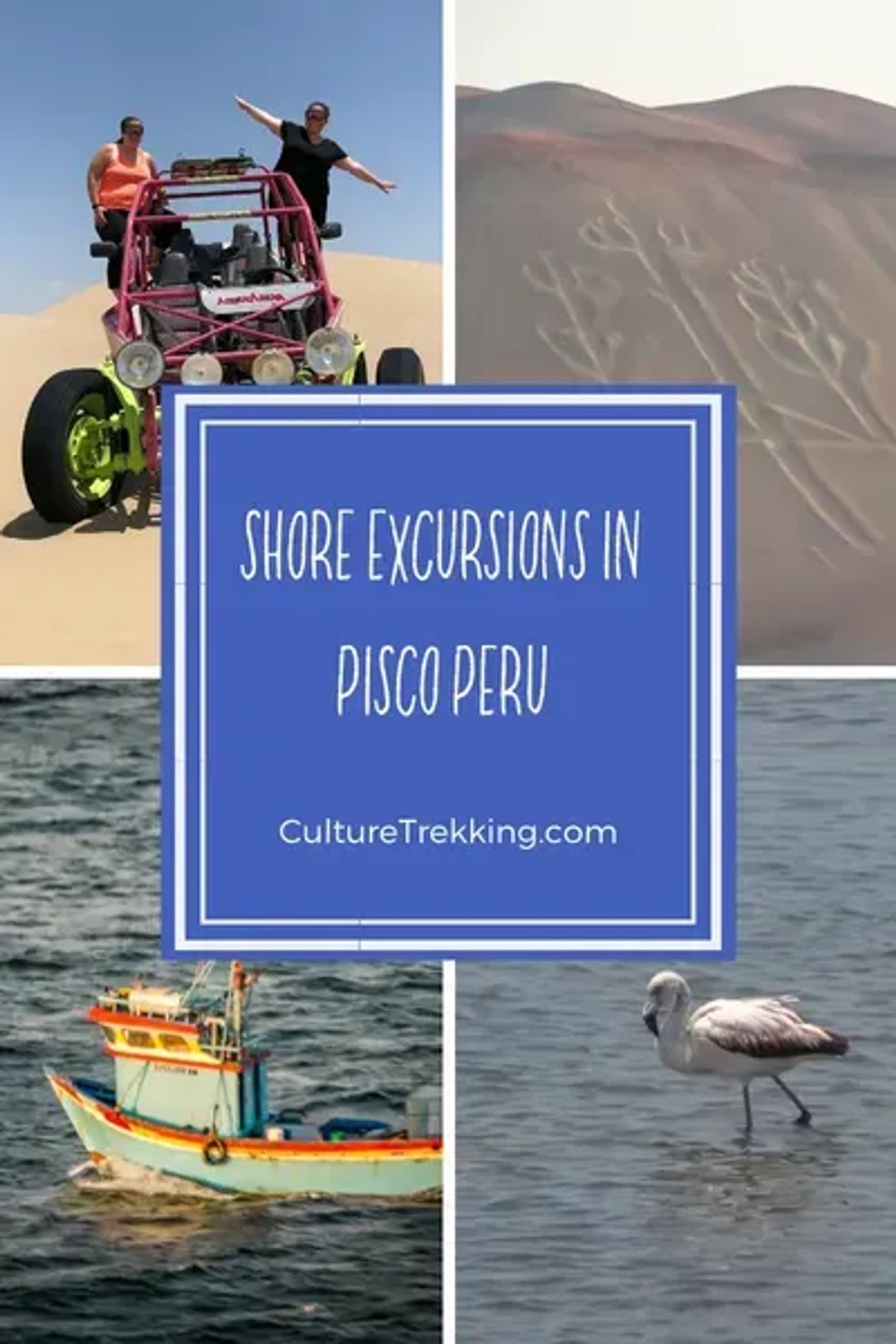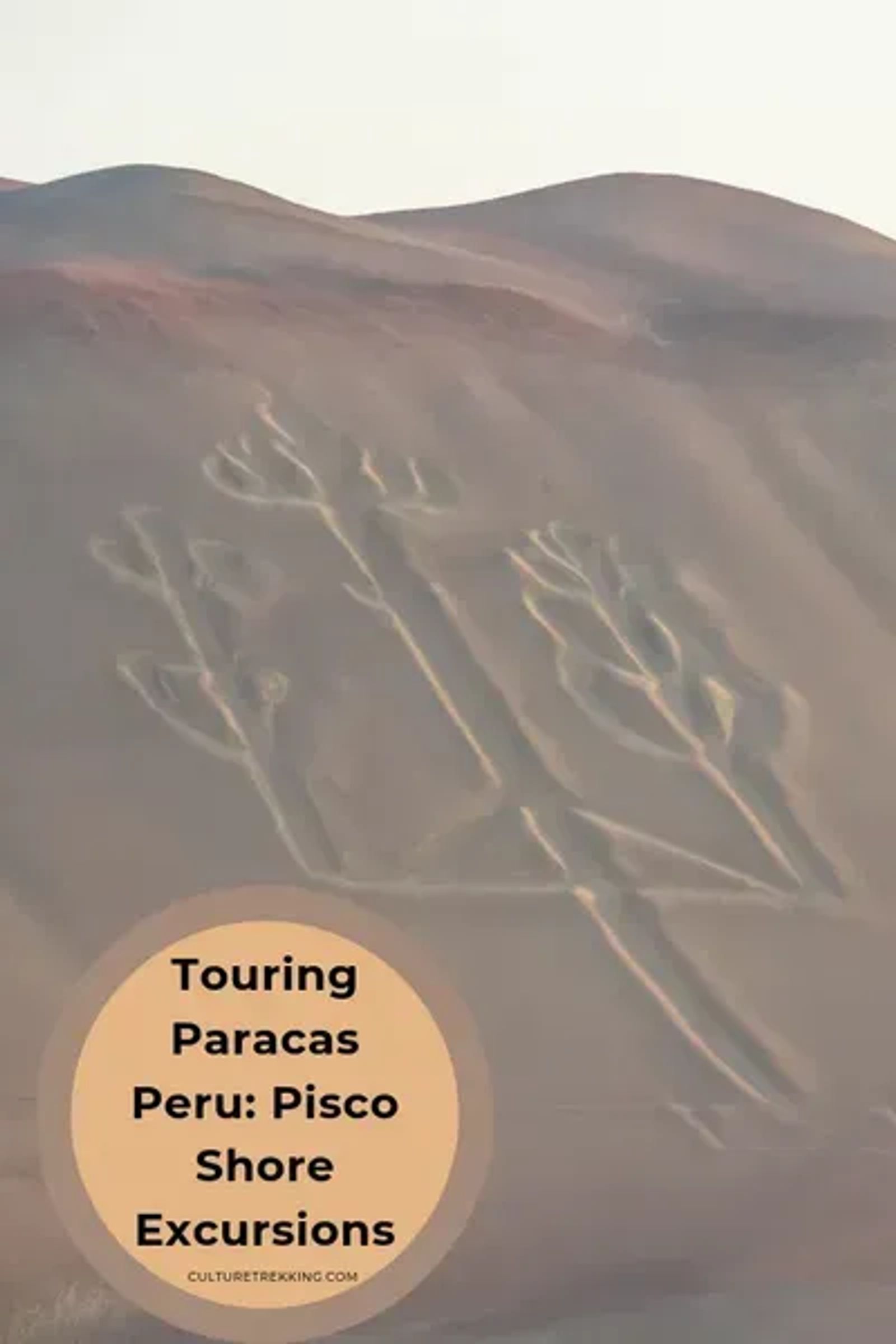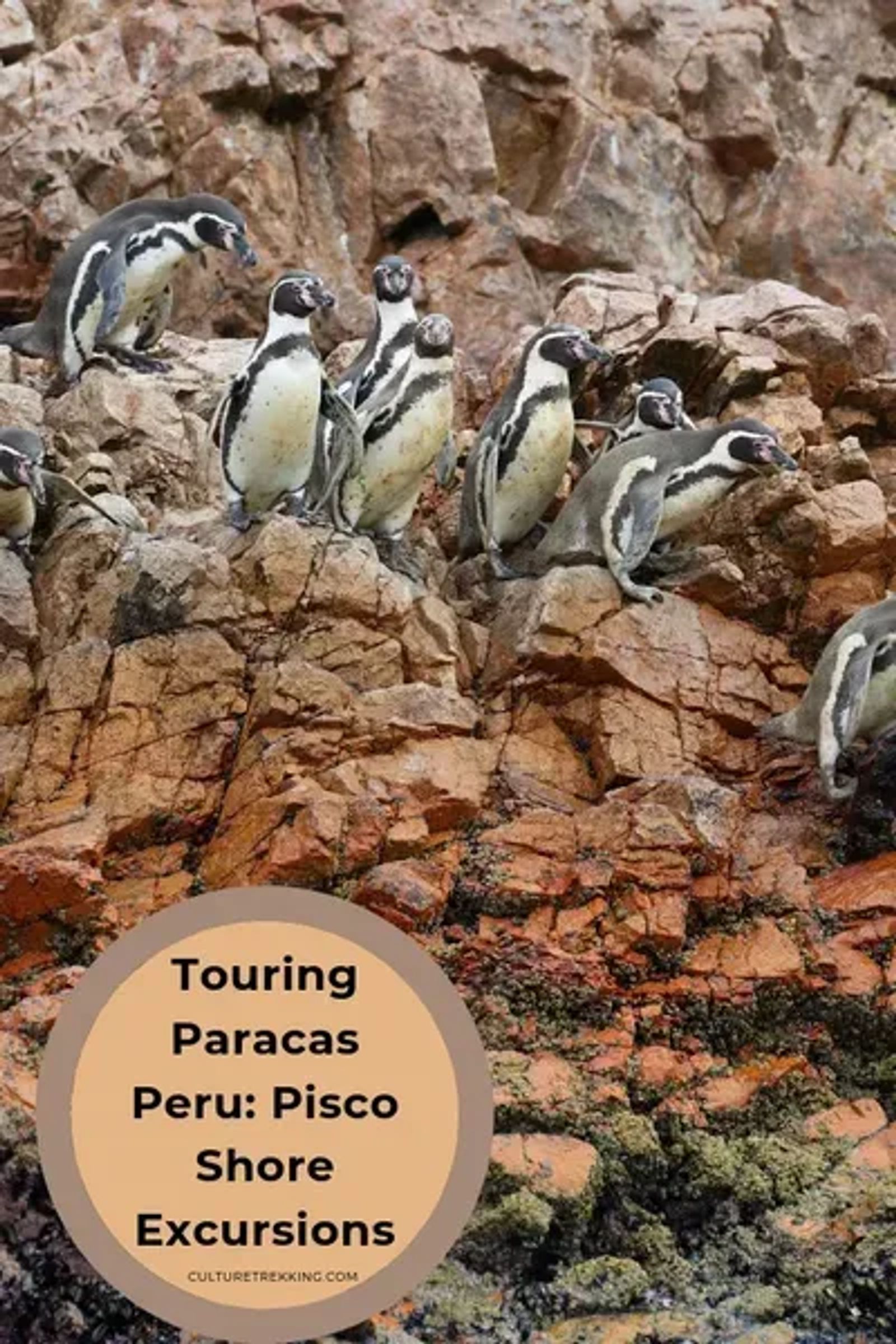 Where To Stay In Pisco Peru