What To Pack For Boston in Summer
There are hundreds of articles on 'What To Pack for Boston', but most of them focus on what to pack for winter not in summer. Boston can get hot and muggy, with all the water surrounding it - so it is important to plan accordingly. Here are my suggestions on what to pack for Boston in Summer, especially for those who don't tolerate humidity very well like me. I visited during the middle of June and I'm so glad I put these things in my bag.
Body Glide
My number one item for any trip that has increased humidity is body glide. This stuff saves me every single trip! For curvy girls, and men alike, this will save you from chafing. Boston is said to be one of the most walk-able cities in the United States, so be prepared for the dreaded chaffe. This is the first thing to add to your bag when planning on what to pack for Boston.
An App To 'Pack' for Boston
While this isn't really a clothing item, it is something you definitely need to pack for Boston. With the walk-ability rating of this city, you have the option to take the underground T (or Train). There is an app you should get in order to get around town, it can be extremely confusing at first where to enter the subway. The train system isn't like train travel in Europe. There is no where to cross to the other side, without entering the proper stairwell. Once you are past the ticket machine, the doors open to let you pass, then close, and your ticket is used up. If you have to turn around and go out again, then try to use the same ticket to get on the correct side for your train - well you will have to pay again.
So I would suggest getting this free app, it gives you a map of where to enter, times when the train is coming, and then where to get off.
You can also get a Charlie Card, where you pay about $22 for a 7 day pass, that you can use unlimited times in the subway. You can get these at any ticket station, but they don't take cash, so make sure to have a card.
Traveler Tip: They have elevators, but be warned they are often used by the homeless as urinals; so on hot summer days you may want to just take the stairs.
Cool Classy Shirts
Keep in mind that when you are visiting this city you will be among all the Harvard and MIT smarty pants. I was glad I brought some casual business outfits to help me fit in. Cool shirts with pastel colors of pink, green, and blue will make you feel summery - but also stand out, at least in the center of Boston. Many people wear dresses, low heels, business attire - so you can choose what you would like to wear.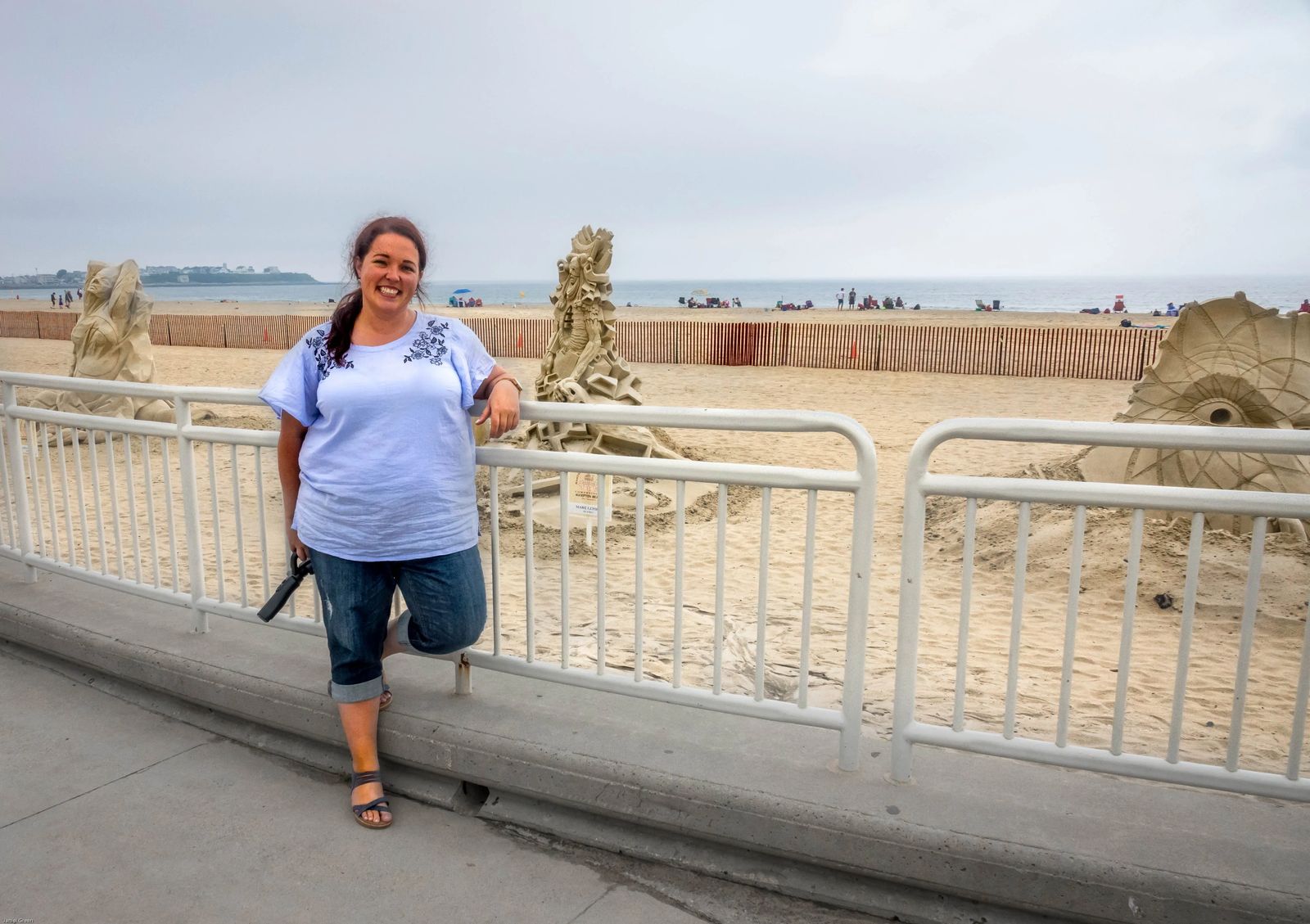 For the best pictures along Beacon Hill in front of the Red Brick houses, I would bring black, white, tan, or dark green to help you pop in the photos you are bound to take.
Most of what I packed for Boston in the way of shirts came from LOFT - where sizes range from 4-26. Another reason I love to promote them is no one is excluded from wanting to feel like a goddess in her photos. Guys, if you drop by the website - let me know your review of their clothing below in the comments or who you would recommend.
A Bit of Flair
For me spending $350 on a brand name shirt is just not in my budget, but props to you if you can throw money away like that. I like to feel fancy with my sunglasses, or a unique pieces of jewelry.
So I will typically get my sunglasses from a place like Nordstrom Rack, Marshalls, or have even found some good ones at Ross. You can get some really nice brand name ones for an affordable prices to feel like you have at least a bit more bougie than your every day dress. The one reason I invest in a good pair of these, for two reasons. One, I don't mess with my eyeballs - and don't want to have cataracts, so getting good UV protection is important.
Second, people are mostly looking at your face when they meet you, not the brand name label on your butt (if you are you might get slapped). So when they are staring at your face, and notice the fancy brand name on it - humans have a funny way of assuming everything else must be just as posh. (Your welcome for this little luxury hack of mine).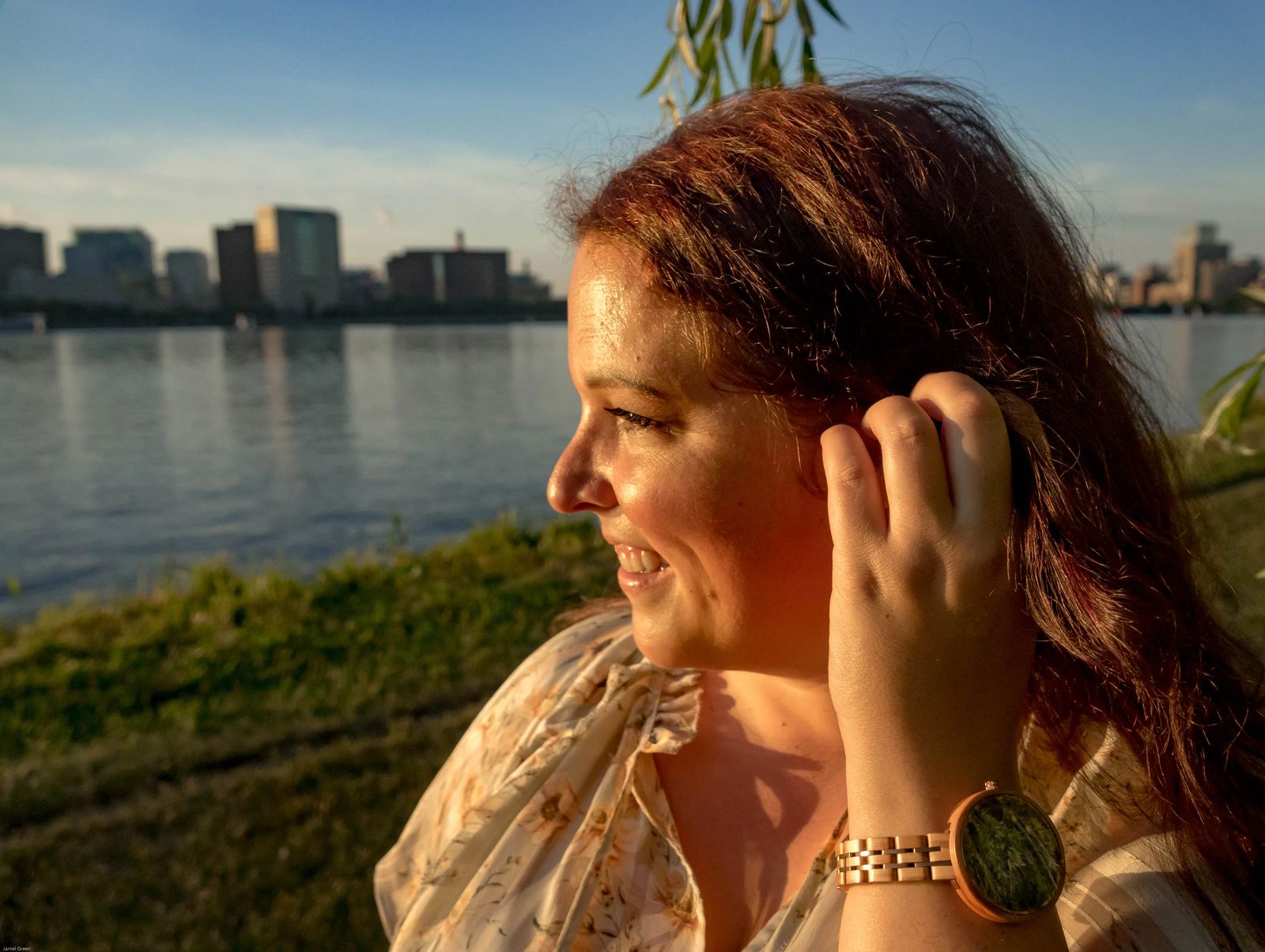 The other thing I bring that is both practical and will make you feel fancy is a quality watch. Now don't click off of the article yet, I will tell you why I don't think watches are out of date. Phones notoriously get the battery life sucked out of them with every update. With all the tours, appointments, subway arrivals/departures etc... I am constantly looking at the time. So in order to save as much battery life as possible, I always bring a watch with me.
A brand I recently partnered with, JORD watches, has some eco-friendly, unique watches to match any style flavor. It is made out of wood from trees that have naturally fallen, no chemicals are used in the process, there is no plastic, only metal and wood. It stays on my wrist, no matter if I'm running for the train, tossing in my sleep, or messing with it nervously during an interview. They even engrave messages on the back of the watch if you wanted to give this as a gift.
For Your Bottom
Capri's or midi dresses for the ladies. Guys, you will want to try and avoid jeans or pants that don't breathe. Comfortable slacks, or the stretchy jeans might be better options. For the guys who don't care about epic or perfectly curated pictures and just want the boys to be comfortable, go with black basketball shorts.
Personally, I regretted bringing the white and black pairs of jeans that I did. However, they did look stellar in photos, so I suffered through it, lol.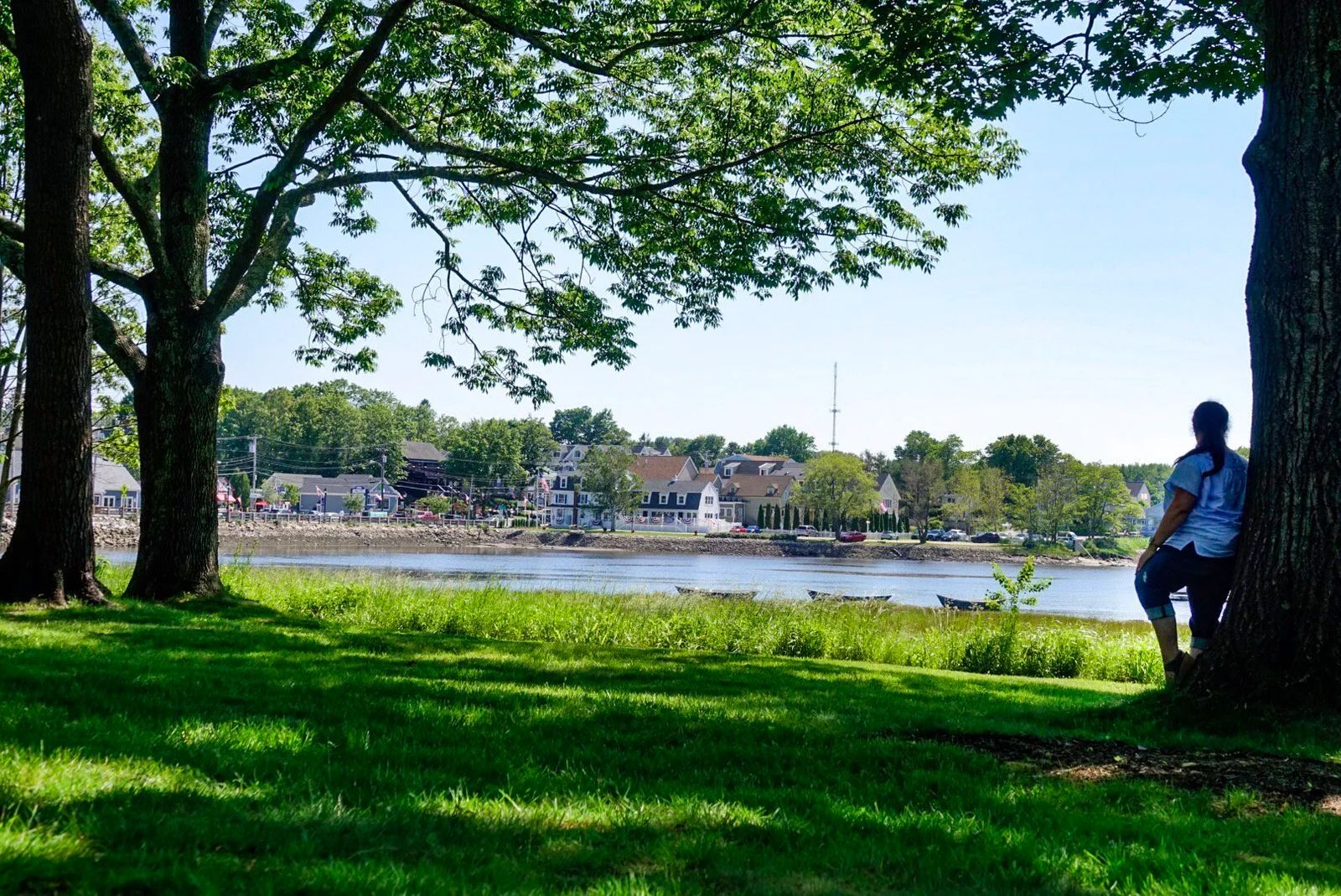 Shoes to Bring
Flats are what most Bostonians wear, but because of my plantar fasciitis, I wore Taos sandals. Don't wear heels unless you plan on breaking an ankle. The sidewalks tend reach out and grab you at any moment attempting to get you to face plant in front of the many pedestrians about. (Not that I know from experience....ahem....). So if you don't want to face plant or break your ankle, wear sturdy sandals, flats, or even classy tennis shoes. Make sure whatever you bring is breathable so that you don't get blisters. If you tend to get blisters easily make sure to toss some clear bandaids or moleskin in your bag.
The Weather
Rain, Fog, Wind, Sun, and reflective heat from all the cement and pavement in the city are all possible and all in the same day. What I observed by my long weekend there in June was a Fog rolls in overnight, it burns off when the sun comes up. Then you are broiled to death in the middle of the day (85-90F with 60-70% humidity). In the afternoon and evening you can have torrential downpour, think huge raindrops.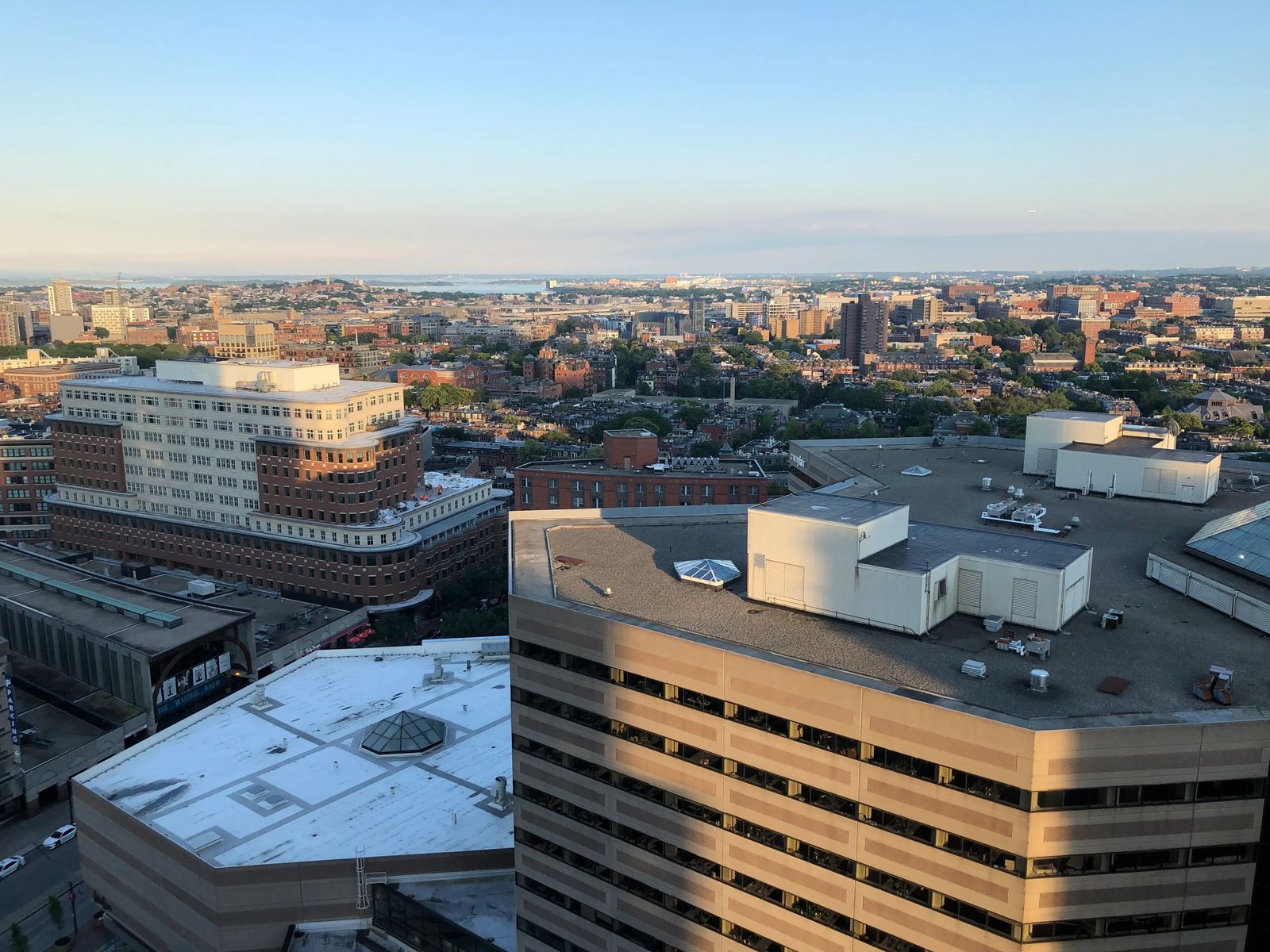 Then in the evening, a breeze rolls in and the sky clears up, for a nice evening by the Charles River Esplanade, where most of the locals seem to congregate by the riverside bars. So really, I would bring a cute poncho, or if you want to pack super light and thrifty, just bring a large garbage bag to throw on (but it will make you stand out like a sore thumb). You can also bring an umbrella, but with luggage restrictions I'm starting to move more towards ponchos, and rain jackets because umbrellas just take up too much valuable luggage space now.
Other Recommendations
These are the major changes I would recommend bringing from my Basic Packing Checklist when choosing what to pack for Boston.
Be sure to pack your camera gear, here are some things I keep in my bag. Boston is very good for both Day and Night photography. There is plenty to see and do while here. Everything from the food, the streets, the backstreets, the bridges, and the coastline sunset cruises will have you filling up your SD cards quickly.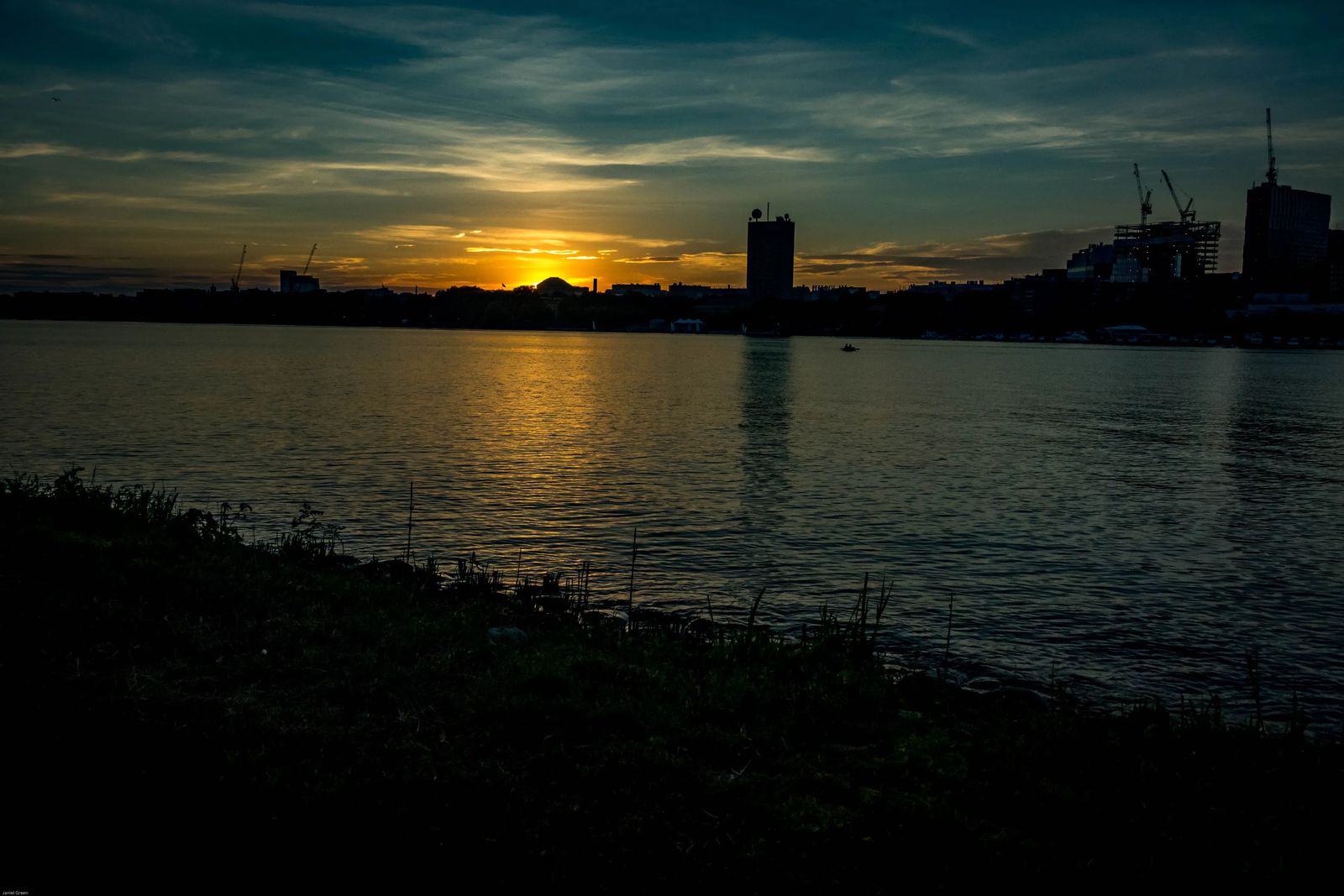 So if you plan to travel to Boston in Summer, make sure you prepare for the heat, fog, and rain. Realize many people there are dressed classy, and in business casual in the center of the city. If you go outside of the center of town, you will find people dressed a little more, or a lot more casual. It depends on where you are staying and hanging out.
Have more recommendations for What To Pack for Boston in the Summer? Drop them down below!